White House Stormed, Everyone Has A Choice, Against All Enemies Foreign & Domestic – Ep. 3204
Podcast: Download (Duration: 1:47:23 — 46.9MB)
Watch The X22 Report On Video
The people are seeing the economy failing, they know that the Biden administration will never give a real solution to fix it since they are causing the problem. Bidenomics is a big fail and now the polls show it. In the end the [CB] will be destroyed. The [DS] is about to be exposed. The government of the US has been infiltrated and now they will have to make a decision. When the chaos begins and DC is being attacked the WH is being stormed those people in DC and other places will need to remember their oaths. There is only one more year and the people need to see this playout until the end so they can finally vote to take back this country.
---
Economy
McDonalds is getting expensive …

🔊 …🔥🔥🔥 pic.twitter.com/LSH7yPtTKM

— Wall Street Silver (@WallStreetSilv) November 4, 2023
TAKE A LISTEN
Newsom signs $25 minimum wage law for all hospital workers, finds out afterward it will cost California $4 billion
SACRAMENTO —

When Gov. Gavin Newsom signed a law that set a first-in-the-nation minimum wage for healthcare workers, three words in a bill analysis foretold potential concerns about its cost: "Fiscal impact unknown."

Now, three weeks after Newsom signed SB 525 into law — giving medical employees at least $25 an hour, including support staff such as cleaners and security guards — his administration has an estimated price tag: $4 billion in the 2024-25 fiscal year alone.

Half of that will come directly from the state's general fund, while the other half will be paid for by federal funds designated for providers of Medi-Cal, California's Medicaid program, according to Newsom's Department of Finance.

SB 525 is one of the most expensive laws California has seen in years and comes as the state faces a $14-billion budget deficit that could grow larger if revenue projections continue to fall short. It was one of several labor-backed measures the Democrat-controlled Legislature passed this year in what amounted to an unusually successful run for organized labor. What lawmakers didn't fully account for, as they scrambled in the final days of the session to broker a deal between unions and hospitals to support the bill, was how much it would cost the state — or what might have to be cut to pay for it.
So now the state gets to pay the janitors, gardeners, Mexican cleaning ladies (yes, real ones, and they live in Mexico and commute), gift shop clerks, and anyone else in the employ of a hospital, $25 an hour, no exceptions, and no matter what the value of their jobs are in the free market.
What a great way to spend the state's revenue at a time of a $14 billion deficit. Now Newsom gets an $18 billion deficit, but when you have a billion here, a billion there, who's counting?
Source: americanthinker.com
EXAMPLE TODAY – Bureau of Labor and Statistics: "Total nonfarm payroll employment increased by 150,000 in October, and the unemployment rate changed little at 3.9 percent." That's the topline as announced.
Then you drop to the adjustments on the same report: "The change in total nonfarm payroll employment for August was revised down by 62,000, from +227,000 to +165,000, and the change for September was revised down by 39,000, from +336,000 to +297,000. With these revisions, employment in August and September combined is 101,000 lower than previously reported."
 the U.S. government intentionally imports 7.5 million illegal aliens.  Where are they in the data of employment conditions?   Is there a metric that can evaluate the impact of a non-skilled labor influx that takes place simultaneous to a negative economic reality of inflation and diminished wages felt by those traditionally measured.
  75% of the American people feel their economic situation has worsened and continues to be worse.  Many people are increasingly incapable of staying ahead of increases in cost of living.  Govt institutions say inflation has come under control, yet the prices continue skyrocketing and everyone can feel it.  Financial insecurity is the new normal amid a growing population, while the managers of the transition say, 'all is well.'
 . 
Source: theconservativetreehouse.com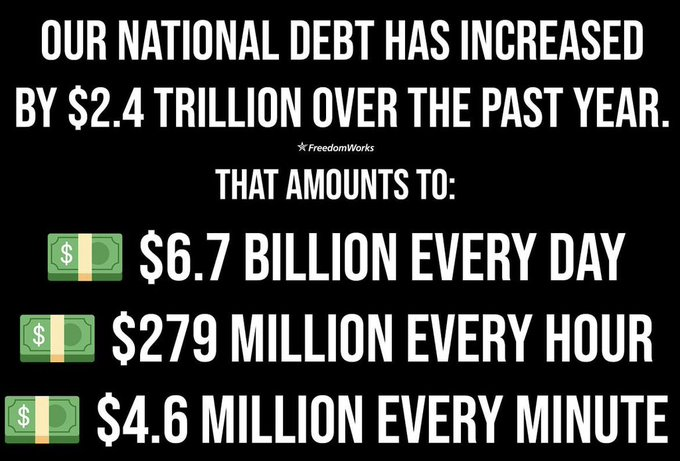 Citizens Bank, small bank in Iowa, closed by regulators, making it the 6th U.S. bank failure this year

— BNO News (@BNONews) November 3, 2023
✨ Children stacking up worthless paper money in Weimar Germany nearly 100 years ago#Bitcoin fixes this 👏 pic.twitter.com/xX0nbPYoSb

— RIZZO (@pete_rizzo_) November 5, 2023
---
Political/Rights
The National Archives is withholding 99.98% of Joe Biden's alias emails, according to House Oversight Chairman James Comer.
The National Archives previously confirmed through a FOIA response that they found 5,138 email messages and 25 electronic files pertaining to the known Joe Biden pseudonym accounts [email protected], [email protected] and [email protected].
After missing the deadline to turn over the requested documents, the National Archives said it located 82,000 pages of emails then-Vice President Joe Biden sent or received on three separate private pseudonym accounts to conduct illicit business deals with foreign officials.
NARA was forced to search for Biden's pseudonym emails in response to a FOIA lawsuit filed by the Southern Legal Foundation, a conservative nonprofit law firm. 
Just The News reported:
Source: thegatewaypundit.com
BOMBSHELL.🚨

U.S. President Joe Biden has been shown to have benefited from his family's illicit business deals with CCP-connected Chinese businessmen, according to new financial disclosures provided by the House Oversight Committee.

The Wall Street Journal laid out the known… pic.twitter.com/IjXCCji2Bc

— Kyle Becker (@kylenabecker) November 5, 2023
 facts of the startling revelations. "According to the committee's latest bank records memo, the first check was written to Joe Biden on September the third, 2017 after a series of complicated financial transactions.

The memo alleges that earlier that same year, Hunter Biden and his business associates forged a venture with CEFC, an energy company with connections to the Chinese government, which obliged it to contribute a $10 million capital payment when the money didn't arrive." Biden got the personal check for $40,000 in September 2017 from an account shared by his brother James Biden and sister-in-law Sara Biden.

The check said that the money was for "loan repayment." The claimed repayment was sent after money passed through Northern International Capital, a Chinese company connected to CEFC, to several accounts linked to Hunter Biden and finally to the personal account that James and Sara Biden shared.

House Republicans who are spearheading an impeachment inquiry against President Biden are closely examining these financial transactions between Joe Biden and his brother James Biden. This scrutiny is part of a wider investigation into the commercial dealings of the Biden family, with a specific focus on determining if the president has derived personal benefits from political influence-peddling, which has potentially compromised his administration.

The financial records, which were subpoenaed by the Republican staff of the House Oversight and Accountability Committee, reveal that Joe Biden got money directly from his brother James in two instances, during the period between his vice presidency and presidency.

The House Republicans revealed additional information regarding one of these cases on Wednesday. The president and his supporters assert that they constitute the reimbursement of loans extended by Joe Biden to his sibling. The financial records provide evidence that the checks serve as a means of repaying a loan, they claim.

But the Republican-led House has conducted an investigation into the sources of two payments, asserting that one payment originated from James Biden's commercial involvement with a healthcare company established in the United States, while the other payment was associated with a Chinese business that both James Biden and Hunter Biden, the president's son, were affiliated with: CEFC. The Republicans have yet to conclusively demonstrate that Joe Biden had knowledge of the origin of the cash.

However, Joe Biden's office indisputably coordinated with his son Hunter Biden in a number of ways: Meeting with Hunter's business associates dozens of times, speaking with them on the phone at least 20 times, forwarding him official government emails, bringing him on board AF2 to attend meetings at least 15 times, arranging travel for him and his business associates, and even ensuring he had "special attention" on his influence-peddling trips to China.

Whether or not Joe Biden knew of the source the payments is irrelevant. If he unknowingly aided and abetted his son's illicit influence-peddling, then he is too incompetent to be president. If he knowingly aided and abetted it, then he is too corrupt to be president. Either way, Joe Biden is compromised and should not be allowed to become president again in 2024.
TAKE A LISTEN
---
Geopolitical/Police State
---
War
A British defence digest has underlined the degree to which the Ukraine War has become an essentially static conflict, a view that was expressed just hours after Ukraine's top General called it a "stalemate" and made several allusions to the trench warfare of the 1914-18 Great War.
The southern theatre of the war in Ukraine "remains relatively static between the two main lines" and recent operations conform to a now-established "trend" of favouring the defender, Britain's Military of Defence notes in its latest Ukraine situation briefing.
The bulletin further notes a recent Russian attempt to take more territory in the Donbas has also met this norm of favouring the defender, with their assault "floundering" in the face of Ukrainian strength.
Source: breitbart.com
The Pentagon was confident a year ago that America would topple Putin and bring Russia to its knees.

Now we tell Ukraine to sue for peace – after 500,000 people are dead.

The hubris is unreal. https://t.co/r2uZd2bBkH

— Emerald Robinson ✝️ (@EmeraldRobinson) November 4, 2023
He will need 24 minutes to explain that he can't manage this war, he can't not bring peace, putin needs to give land back, and give independence. Trump is welcome Ukraine.
A letter, signed by more than two dozen law firms, is warning universities to crack down on antisemitism on campus or the schools, and their students, or they will face consequences.
Spearheaded by Joe Shenker, senior chair of Sullivan & Cromwell, CNN reports the letter was sent on Monday to law school deans at Yale, Harvard, Columbia, the University of Virginia, Georgetown, the University of Pennsylvania, Cornell, the University of Michigan, New York University and Stanford. 
The letter, obtained by CNN, reads:
 (Letter obtained by CNN)Some of the most sought-after firms signed the letter and more continue to sign on.  The full list of current signatories includes:
Akin Gump Strauss Hauer & Feld LLP Cadwalader, Wickersham & Taft LLP Cleary Gottlieb Steen & Hamilton LLP Cooley LLP
Cravath, Swaine & Moore LLP Davis Polk & Wardwell LLP Debevoise & Plimpton LLP Dechert LLP
Dentons US LLP
DLA Piper LLP (US)
Fried, Frank, Harris, Shriver & Jacobson LLP Gibson, Dunn & Crutcher LLP
Goodwin Procter LLP
Greenberg Traurig, LLP
Hunton Andrews Kurth LLP
Katten Muchin Rosenman LLP Kirkland & Ellis LLP
Kramer Levin Naftalis & Frankel LLP Latham & Watkins LLP
Lowenstein Sandler LLP Mayer Brown LLP
McDermott Will & Emery LLP Milbank LLP
Mintz, Levin, Cohn, Ferris, Glovsky and Popeo, P.C. Morgan, Lewis & Bockius LLP
O'Melveny & Myers LLP
Paul Hastings LLP
Paul, Weiss, Rifkind, Wharton & Garrison LLP Proskauer Rose LLP
Quinn Emanuel Urquhart & Sullivan UK LLP Ropes & Gray LLP
Schulte Roth + Zabel LLP
Shearman & Sterling LLP
Sidley Austin LLP
Simpson Thacher & Bartlett LLP
Skadden, Arps, Slate, Meagher & Flom LLP Sullivan & Cromwell LLP
Wachtell, Lipton, Rosen, and Katz Weil, Gotshal & Manges LLP White & Case LLP
Willkie Farr & Gallagher LLP
After 31 Harvard University student groups signed a letter blaming Israel as "entirely responsible" for Hamas' barbaric slaughter of innocent Israelis, hedge fund billionaire Bill Ackman called on Harvard on to release all of the names of the students that are members of these 31 anti-Semitic campus groups.
Ackman wants to make sure these young Hamas supporters are never hired by a Wall Street firm.
Source: thegatewaypundit.cmo
Representative Marjorie Taylor Greene (R-GA) has reintroduced her resolution to censure Representative Rashida Tlaib.
This comes after Rashida Tlaib called for genocide of the Israeli Jews on Twitter one day after surviving her censure vote.
The primary change in this reintroduction is Greene's deliberate decision to amend the word "insurrection" to "illegal occupation" in relation to the events of October 18th.
I'm reintroducing my censure resolution against Terrorist Tlaib.

I am removing "insurrection" and replacing it with "illegal occupation" on Oct 18th that broke the same federal laws as Jan 6 and led to hundreds of arrest and assault on Cap Police.

1/3

— Rep. Marjorie Taylor Greene🇺🇸 (@RepMTG) November 4, 2023
They censured Adam Schiff so they should be able to vote to censure her.

We can not stand by doing nothing while one of our colleagues calls for the genocide of our great friend and ally Israel.

Terrorist Tlaib should be expelled but let's see if we can at least censure her. pic.twitter.com/B1ZtuPWwdb

— Rep. Marjorie Taylor Greene🇺🇸 (@RepMTG) November 4, 2023
Source: thegatewaypundit.com
Debunked your garbage in just 90 seconds.pic.twitter.com/bKhuz9yU16

— U.S. Ministry of Truth (@USMiniTru) November 4, 2023
TAKE A LISTEN
Barack Obama does his coded version of 'from the river to the sea'
Those of us who have paid close attention to Obama over the years know that he dislikes Jews and Israel. Here are just a few facts supporting that contention:
Obama worked hard to elevate Iran as a power in the Middle East, including making it possible for Iran to be days away from launching a nuclear weapon. He did this even though Iran has loudly and repeatedly voiced its desire to annihilate Israel. To this end, Iran has funded both Hamas and Hezbollah, which wage constant, genocidal war against Israel. Obama was unperturbed by Iran's funding terrorism that also slaughtered U.S. troops or by the fact that Iran has officially been at war with America ("Death to America!") since 1979.
 The other day, however, he agreed to give a full interview on the subject to Pod Save America, a left-wing media outlet.
Yesterday, the outlet released a snippet of the interview. Superficially, it sounds as if Obama is trying to split the baby. Everyone, he says, is at fault. It's all very sad. Blah-blah-blah. But if you take a minute really to listen to what he says, a different message comes through:
President @BarackObama on the violence in Gaza.

Full interview out Tuesday. pic.twitter.com/U42Jy2Aa4y

— Pod Save America (@PodSaveAmerica) November 4, 2023
TAKE A LISTEN
Did you catch that little phrase in the torrent of pretend-neutral blah-blah? After acknowledging that "what Hamas did was horrific, and there's no justification for it," Obama says that "what is also true is that the occupation and what's happening to Palestinians is unbearable."
What occupation? Israel pulled out of Gaza in 2005, forcibly removing Jewish settlers and leaving behind lush greenhouses that the Arabs promptly destroyed. There is no "occupation" in Gaza.
If he's talking about an occupation, Obama can only be referring to the same occupation Gaza and its terrorist inhabitants decry: namely, the Jewish presence on the land between "the river [Jordan] and the sea [the Mediterranean]." If you look at a map, and I'm sure Obama has, Hamas and its blood-thirsty adherents want it all, and they want it just like Gaza itself: Free of living Jews and preferably littered with the bodies of dead ones.
Mostly, Obama is speaking meaningless garbage, but his friends know what he's really saying.
Source: americanthinker.com
They are targeting refugee camps, journalists and ambulances, all with the same claim, that is it is because Hamas might be somewhere in the vicinity, or that the repeated killings of innocent Palestinians is a necessary part of self defense and for their own safety. Outrageous. https://t.co/bFX6yRwjTC

— @ijbailey (@ijbailey) November 3, 2023
Going back years, Hamas has a well documented history of using ambulances to carry bombs, forcing ambulance drivers at gunpoint to transport Hamas fighters, hijacking ambulances entirely and using them as military vehicles pic.twitter.com/kWik91zHIv

— Heather Leisure (@LeisDuch) November 3, 2023
JUST IN – Pentagon is suspending congressional delegation travel to Israel due to the deteriorating security situation — Punchbowl

— Disclose.tv (@disclosetv) November 3, 2023
Incredible story Trump has only told once before. The US killed Soleimani on Jan 3, 2020. The world braced as we waited for Iran to retaliate. Turns out they called Trump in advance of their Jan 8 ballistic missile strike, and told him not to be concerned…

WATCH: pic.twitter.com/N40R6nJYZR

— Charlie Kirk (@charliekirk11) November 4, 2023
 The Russian military on Sunday reported a successful test launch of an intercontinental ballistic missile designed to carry nuclear warheads from a new nuclear submarine.
The report comes as tensions are soaring between Russia and the West over the fighting in Ukraine. Adding to those tensions, President Vladimir Putin last week signed a bill revoking Russia´s ratification of a global nuclear test ban in a move that Moscow said was needed to establish parity with the United States.
The Russian Defense Ministry said in a statement that the Imperator Alexander III strategic missile cruiser fired the Bulava missile from an underwater position in Russia's northern White Sea, and hit a target in the far-eastern region of Kamchatka. It wasn't immediately clear from the statement when the test launch occurred.
Source: breitbart.com
---
False Flags
Next pandemic deemed the 'Big One' could be the most contagious and deadliest disease known to humanity, scientists warn
 The paramyxovirus family has over 75 viruses, including mumps and measles
Scientists do not understand how they transmit through different species 
 
The next pandemic, dubbed the 'Big One,' could be 'simmering in the background,' waiting to unleash the most contagious and deadliest diseases known to humanity.
The paramyxovirus family has over 75 viruses, including mumps, measles and respiratory tract infections, and was added to the list of the National Institute of Allergy and Infectious Diseases' pandemic pathogens to watch in October.
One of the viruses, the Nipah virus, can infect cells with receptors that regulate what gets in or out of cells that line the central nervous system and vital organs.
This variant has a fatality rate of up to 75 percent compared to Covid's, which is well under one percent.
Scientists note that unlike the flu and Covid-19 are 'speedy shape-shifters,' paramyxoviruses appear not to mutate as they spread, but they have become 'very good at transmission among humans.'
Source: dailycaller.com
Dr. Fauci and top US doctors conspired to disqualify HCQ as a COVID treatment early on in the pandemic.
 Dr. Fauci used bogus studies to disqualify HCQ in treating coronavirus.
Then in June 2021, there was new information that Dr. Fauc and top US medical experts all conspired using obviously false information to disqualify hydroxychloroquine  
Now a new French study found using Hydroxychloroquine significantly lowered the mortality rates of COVID-19 patients.
Just 0.8 percent of patients at a facility in France who received hydroxychloroquine (HCQ) and an antibiotic died, compared to 4.8 percent of patients who did not receive the drug combination.
Zero Hedge reported:
People who received hydroxychloroquine were less likely to die than those who did not, according to a new study.Just 0.8 percent of patients at a facility in France who received hydroxychloroquine (HCQ) and an antibiotic died, compared to 4.8 percent of patients who did not receive the drug combination, French researchers reported on Nov. 1.

"This study represents the largest single-center study evaluating HCQ-AZ in the treatment of COVID-19. Similarly, to other large observational studies, it concludes that HCQ would have saved lives," Dr. Didier Raoult, with Aix-Marseille Universite in Marseille, and his co-authors wrote.

The paper was published in the journal New Microbes and New Infections. It was released as a preprint earlier this year, but withdrawn because authors said they have changed their "analytic strategies."
Soros-backed Orleans Parish District Attorney Jason Williams and his 78-year-old mother were carjacked at gunpoint late last month.
Williams was helping his mother into her car when armed masked men held them up at gunpoint and took off with the elderly woman's belongings.
Williams said in an interview that having a gun pointed directly at him was "horrific" and it made him think of crime victims.
Soros-backed DA Jason Williams of New Orleans was carjacked at gunpoint.

DA Williams campaigned against cash bail and called for alternatives to prison. During his first few months in office, he dismissed 66% of all violent felony cases.

The bail for Ahmad Seals (18) has been… pic.twitter.com/2LgDYIT7vX

— End Wokeness (@EndWokeness) November 3, 2023
The bail for Ahmad Seals (18) has been set at $150,000. The bail for Raymond Rochon (18) is set at $120,000. A third underage suspect will be prosecuted as an adult (Louisiana AG)
Source: thegatewaypundit.com
---
Q
🚨 JUST IN: @SpeakerJohnson seems to be following through with his promise to release the January 6th tapes.

Johnson is now moving forward with the approval process to hand over Capitol CCTV videos and images to the Blaze—which was STALLED under McCarthy—according to @TPC4USA pic.twitter.com/mVhXFUc0nn

— Nick Sortor (@nicksortor) November 3, 2023
A three-judge panel of the D.C. Circuit Court of Appeals has lifted District Judge Tanya Chutkan's gag order prohibiting Trump from criticizing the special counsel, Jack Smith, or "any foreseeable witness" in the case. [2-Page Opinion Here]  In my opinion, it was the generalized "foreseeable witness" part of the Chutkan order that became the central issue for the appellate court.   Jack Smith could name anyone as a potential witness, just to silence the accused.
President Trump's team previously indicated in their filing to the appeals court that they are prepared to seek immediate relief at the Supreme Court. However, at least now, that approach will not be needed as the DC Appellate Court has blocked the gag order.
[ SOURCE LINK ]
It is a win for Donald Trump amid a highly political DC Circuit.
Source: theconservativetreehouse.com
Special counsel Jack Smith urged a federal judge Friday to reject media outlets' efforts to televise Donald Trump's historic criminal trial in Washington, D.C. — but the former president appears to be ducking the fight over cameras in the courtroom.
The prosecutors say their opposition is rooted in a longstanding judicial rule that prohibits broadcasting federal criminal cases, a policy that applies to courthouses across the country. U.S. District Court Judge Tanya Chutkan has no discretion to override the policy, they say.
That appeared to be a reversal for at least one key member of Trump's legal team, John Lauro, who said in at least two interviews over the summer that he strongly favored putting cameras in the courtroom for the Washington, D.C., case.
Source: politico.com
Is there any wonder why Democrats and the media are so desperate to silence Trump with endless investigations and indictments?
Recent events are certainly not helping Biden. People remember how much more secure and peaceful the world was on Trump's watch. Under Biden, things are exploding all over the place.
According to recent surveys, former President Donald J. Trump is making significant headway in key battleground states, thanks to an unprecedented level of support from Black voters, historically a strong base for Democrats and Joe Biden. This support now stands at 22 percent for Trump, a figure that no Republican has seen in modern presidential politics.
White House resident Joe Biden is currently lagging behind Donald J. Trump in five of the six most crucial battleground states as the 2024 election approaches.
The New York Times poll shows Trump leading by ten points in Nevada, six in Georgia, five in Arizona, five in Michigan, and four in Pennsylvania. Only in Wisconsin does Biden seem to maintain support, holding a slim 2-point lead.
New York Times reported:
 Source: thegatewaypundit.com
— Dan Scavino Jr.🇺🇸🦅 (@DanScavino) November 4, 2023
Projection
D's can't lose control over the black population.
At some point the great awakening will occur whereby these false local / national black leaders are corrupt and paid off to help keep the black pop poor and in need.
D's formed the confederate states against freeing slaves.
D's formed the KKK.
HRC's mentor is who?
What happens if the truth about Haiti is released? Do D's lose majority of the vote?
Through the looking glass.
They rely on the MSM to keep the narrative going but tech is entrenching on their controls. They missed this in 2016 and desperately attempting to censor now due to CIA cash infusions. This will fail.
"#Hillary's gone now" pic.twitter.com/GGr7fAqkkU

— The Rubber Duck ™ (@TheRubberDuck79) November 4, 2023
TAKE A LISTEN
Nov 05, 2017 2:06:00 AM EST
>>148031295
Is
HRC
just a puppet and the goal is to take down her minders and the real kingpins?
>>148031978 Correction:
HRC
was a puppet but her strings were recently cut. She's now on her own and fighting for her life.
Q
HRC is no longer a threat
British police officer on why they remove 🇬🇧 flags but not 🇵🇸 flags: "There's way more of them than there are of us"

— End Wokeness (@EndWokeness) November 5, 2023
Young Islamists in Germany say Muslims will become the majority in Germany, abolish the German Constitution & introduce Sharia law

Europe has been underestimating the threat posed by Islamism pic.twitter.com/8KX5wjx1td

— Visegrád 24 (@visegrad24) November 5, 2023
NEW – Large anti-Israel protest in Berlin this evening.pic.twitter.com/ZgqDdOeHwB

— Disclose.tv (@disclosetv) November 4, 2023
Germany has lost control of their owns country. They have banned these types of protests, but the fake refugees are ignoring the government and doing them anyways. Some of the flags appears in these protests are also concerning, representing the Taliban and other extremist groups.
CNN headline says Islamist terrorist wanted to kill individuals "of particular religious faith"

That's how @CNN described Jewish People, and has hidden the terrorist's murderous antisemitism from the headline. pic.twitter.com/8RlDfBdHJ1

— Imam of Peace (@Imamofpeace) November 3, 2023
More details from @FOX26Houston: Abuayyash arrived to the United States on June 2, 2016, from Jordan on a B2 tourism visa and left about two months later. Using a Palestine passport, Abuayyash returned to the United States in June 2019. In January 2020, Abuayyash applied for an…

— Bill Melugin (@BillMelugin_) November 3, 2023
Feds describe him as "Palestinian citizen" pic.twitter.com/xxKGIdoqVg

— Bill Melugin (@BillMelugin_) November 3, 2023
I am truly sickened by the scenes in DC yesterday.

I wonder how many federal prosecutors were in this crowd. Or FBI employees. Or DOJ/DC US attorney staffers.

Or children of federal judges.

You know, the same people imprisoning Americans who walked into the Capitol on J6. https://t.co/dNgiwYLayY

— Julie Kelly 🇺🇸 (@julie_kelly2) November 5, 2023
The beautiful richness of mass migration and multiculturalism are now literally at Biden's doorstep pic.twitter.com/w9zEmFWbKD

— End Wokeness (@EndWokeness) November 5, 2023
Pro-Palestine protesters chant "F**k Joe Biden" outside of the White House
Palestinian terrorists murdered dozens of Americans less than a month ago and are holding several hostage. The Palestinian flag is being waved in front of the White House tonight. That's an odd juxtaposition. https://t.co/yCWY8il6vR

— Omri Ceren (@omriceren) November 5, 2023
Benjamin Franklin was one of the Founding Father of the U.S.

Today, anti-Israel protesters desecrated his statue.

🇺🇸🇮🇱 pic.twitter.com/Sgm4CgBkKu

— Visegrád 24 (@visegrad24) November 5, 2023
Free Palestine is BLM repackaged pic.twitter.com/fJ7WPw0Ul2

— End Wokeness (@EndWokeness) November 5, 2023
The Secret Service Agents protecting the White House are the best in the world. They will protect that House at all costs, not very smart… https://t.co/Q5cj2fidE2

— Dan Scavino Jr.🇺🇸🦅 (@DanScavino) November 5, 2023
TAKE A LISTEN
Sep 23, 2020 2:17:36 PM EDT
Everyone has a choice to make.
AGAINST ALL
ENEMIES
FOREIGN AND DOMESTIC.
Q
f768deaef22da979abcfb73c9175b54d71fcf891666c5449c1969c07c3cc8920.png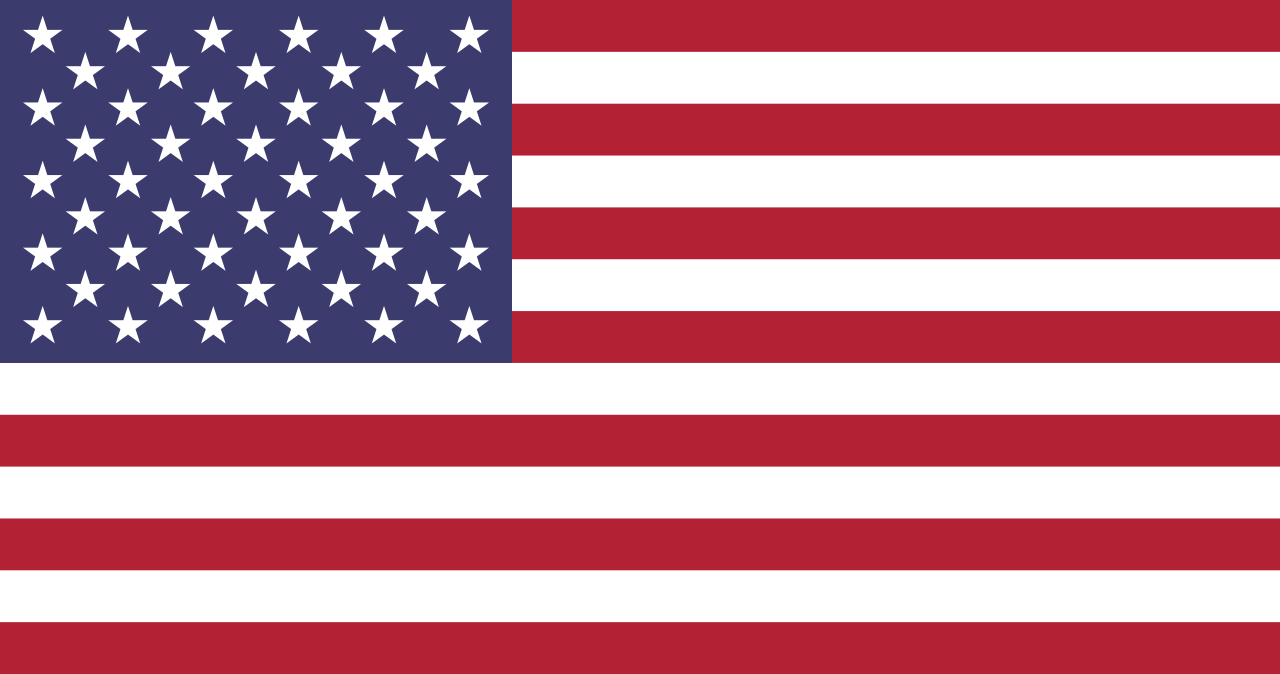 THE SWAMP RUNS DEEP.
Sometimes you cannot tell people the truth.
You must show them.
Only then, at the precipice, will people find the will to change [to participate].
We, the People, have been betrayed for a very long time.
WILL YOU STAND?
FOR GOD AND COUNTRY.
FOR FREEDOM.
FOR HUMANITY.
WHERE WE GO ONE
WE GO ALL !!!
Q
7 years fighting to rescue the nation, now is the critical batle of our lives, 1 year from now will be the most important election, we are going to finish the job
reversing the infilitration, deport them all
The 'LEFT' has no chance.
Q
They want one thing, and only one thing, POWER.
They will LIE, CHEAT, and PROMISE YOU THE WORLD to obtain it.
They do not love our Country.
They despise it.
They want to destroy it. S
HOW YOUR LOVE OF COUNTRY BY VOTING TODAY.
RETURN POWER TO THE PEOPLE. RETURN OLD GLORY TO HER FORMER STATE. WE HONOR THOSE WHO FOUGHT (& CONTINUE TO FIGHT) TO SAVE & DEFEND THIS GREAT COUNTRY.
WE WILL DO OUR PART —- WILL YOU DO YOURS?
VOTE! VOTE! VOTE!
JUSTICE COMING.
Q