It's About The Break,Election Countermeasures,Those Who Are Blind Will Soon See The Light – Ep. 3205
Podcast: Download (Duration: 1:40:37 — 42.8MB)
Watch The X22 Report On Video
The Biden administration is going to have to make a decision on EVs. Most likely it will benefit China, Trump has continuously said that in the end the cars would be made in China. The people are waking up, they now see the [CB] system. The patriots decided to have a pause or break. This part of the plan was very important to wake the people up. The people see what happens when you cheat in the election and the people are going to see that war is a major consequence of cheating. Those who are blind will soon see the light, they will start to realize that the country is going in the wrong direction. Trump is protecting the elections in 2024, countermeasures were put into place.
---
Economy
Fear of Chinese dominance looms over Biden's next electric car rule https://t.co/u5eFXNFDwv

— POLITICO Pro (@POLITICOPro) November 6, 2023
Inflation? What Inflation? 🔥🔥🔥 pic.twitter.com/L1DQTQ9cEt

— Wall Street Silver (@WallStreetSilv) November 6, 2023
Gen Z:

🔊"I don't want to work anymore" … 🤨

What do you think of her reasons? pic.twitter.com/CMEa9h6L9Z

— Wall Street Silver (@WallStreetSilv) November 6, 2023
TAKE A LISTEN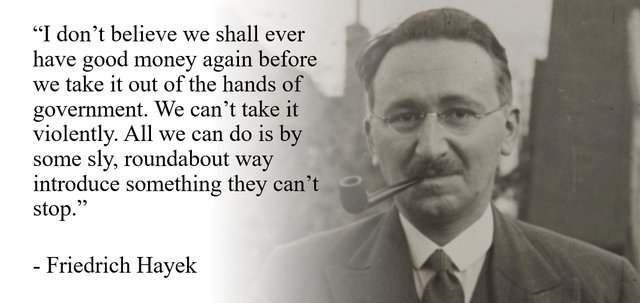 ---
Political/Rights
Voters Prioritize Border Security Over Ukraine War
By a 2-to-1 margin, voters believe controlling the U.S. border is more important than helping Ukraine fight Russia.
The latest Rasmussen Reports national telephone and online survey finds that 60% of Likely U.S. voters believe getting the migrant crisis at the U.S. border under control is more important for America's national security, while 30% say supporting Ukraine in its war against Russia is more important. Another 10% are not sure. (To see survey question wording, click here.)
Source: rasmussenreports.com
---
Geopolitical/Police State
Having Obama advise Biden on AI is like having the fox guard the hen house 
 Obama quietly advised the White House over the past five months on its strategy to address artificial intelligence, engaging behind the scenes with tech companies and holding Zoom meetings with top West Wing aides at President Joe Biden's request, according to aides to both men.
Obama, Biden and others falsely promoted net neutrality as a method to help the little guy and consumers but it was actually a major kickback to companies like Google, Netflix and Facebook who were the biggest users of bandwidth.
With net neutrality they essentially get the technology for free. Big Tech is the primary lobbyist for net neutrality and funds many academics and civil society organizations to advocate for it. This may sound counterintuitive, but net neutrality delivers big economic rents for Big Tech.
And as soon as Obama got out of office, he got a huge payday from Netflix despite having no experience and no content. $65 million is a heck of a paycheck for being a lackey for high tech companies for eight years.
Having Obama advise Biden on AI is like having the fox guard the hen house
Source: americanthinker.com
Elon Musk launches 'sarcastic' AI chatbot Grok on Twitter – and claims it will answer 'spicy' questions rejected by ChatGPT
Grok 'is designed to have a little humor in its responses' and answers 'spicy questions that are rejected by other AI systems. For example, it provided a sarcastic response to 'Tell me how to make cocaine, step by step'
Source: dailymail.co.uk
Now, Louder with Crowder has exclusively obtained the first three pages from the purported manifesto of Nashville shooter Audrey Hale.
"Our Mug Club Undercover team has obtained exclusive access to the Nashville Covenant shooter's manifesto," Crowder announced Monday.
In his show, Steven Crower released the alleged manifesto of the transgender mass murderer.
In a chilling revelation, the disturbing manifesto of Audrey Hale, who referred to her plan as "DEATH DAY," has been leaked. This document, filled with malevolent intent and a planned timeline, contains a disturbing insight into Hale's thoughts leading up to the tragic event.
Hale's extended to a consistently embittered view of societal equity. Demonstrating her deep-seated anger, she wrote, "Wanna kill all you little crackers!!! Bunch of little faggots w/ your white privileges."
Her cold-blooded precision when discussing the execution of her heinous plan is chilling, with Hale estimating the entire incident may last as little as 3-7 minutes, but no longer than 10. She stolidly wrote, "It might be 10 minutes tops. It might be 3-7. Its gunna go quick."
Source: thegatewaypundit.com
The Nashville mayor's office has confirmed they are working with Metro legal to determine how those images were released to anyone.

We are working to update this story. https://t.co/wRm7JjgWcs

— NewsChannel 5 (@NC5) November 6, 2023
---
War
"Ukraine's President Volodymyr Zelenskyy invited former President Donald Trump to Ukraine on Sunday to see the scale of the war for himself, but Trump respectfully declined in a statement to Newsmax.

'I have great respect for President Zelenskyy, but think it would be… pic.twitter.com/2b3OkXPqot

— Chief Nerd (@TheChiefNerd) November 6, 2023
  inappropriate to go to Ukraine at this time,' Trump wrote in a statement responding to Zelenskyy's invite made on NBC's 'Meet the Press.' 'The Biden administration is currently dealing with him, and I would not want to create a conflict of interest.'"
Volodymyr Zelensky holds secret NYC meeting with private equity bosses at JPMorgan, Google and Blackstone to discuss rebuilding war-torn Ukraine
The meeting was hosted by the nation's largest bank JPMorgan on Wednesday
It included Google CEO Eric Schmidt as well as Mike Bloomberg and Robert Kraft
 
Source: dailymail.co.uk
Nov 06, 2022 11:18:56 AM EST
What groups are financing Ukraine?
Why are they financing Ukraine?
Why was Hunter in Ukraine?
What did 'Pop' threaten to withold from Ukraine?
A billion dollars?
Who benefits?
What did 'Pop' receive in return?
Why is Hunter not in jail?
Think. Blackmail?
Bribes?
Extortion?
Threats?
How do you control a 'leader'?
How do you control a country?
Are you ready to take back control?
Your vote matters.
You have all the tools you need.
Q
Update: The world is still laughing at us. https://t.co/4g8JSTRlvQ pic.twitter.com/PoMq1e0bTN

— K Fitton (@KelFitton) November 6, 2023
JUST IN – Blinken made an unscheduled stop in Baghdad, expanding "US diplomacy" in the Middle East — Bloomberg pic.twitter.com/HrhFuTa5qI

— Disclose.tv (@disclosetv) November 5, 2023
In total, the Biden regime deployed over 17,200 military personnel to the Middle East.
The deployment comprises 6,000 sailors aboard the USS Ford, another 6,000 within the Eisenhower carrier strike groups, 4,000 sailors and marines in the Bataan amphibious ready group, and an extra 1,200 troops sent to the region, according to the CNN. 
The USS Dwight D. Eisenhower Carrier Strike Group also incorporates 6,000 sailors, including Ticonderoga-class guided-missile cruiser and Arleigh Burke-class guided-missile destroyers along with Carrier Air Wing Three. The Eisenhower, a Nimitz-class aircraft carrier, provides a wide range of capabilities from maritime security operations to counter-terrorism.
In conjunction with the naval strike groups, an Amphibious Ready Group (ARG) comprising 4,000 sailors and marines operates aboard the USS Bataan, a Wasp-class amphibious assault ship capable of accommodating over 24 fixed and rotary-wing aircraft.
The Marines and sailors in the Marine Expeditionary Unit, one of the U.S. military's primary crisis response forces, are equipped to conduct an assortment of operations, including amphibious and limited contingency operations.
Source: thegatewaypundit.com
On November 5, 2023, an Ohio-class submarine arrived in the U.S. Central Command area of responsibility. pic.twitter.com/iDgUFp4enp

— U.S. Central Command (@CENTCOM) November 5, 2023
The Ohio-class submarine is not just any naval vessel. It is a class of nuclear-powered submarines operated by the United States Navy.
The Ohio-class submarines are the largest submarines ever built by the U.S. Navy. They are 560 feet long and 42 feet wide, and displace 18,750 tons when submerged.
The Ohio-class submarine has nuclear weapons. The 14 Ohio-class ballistic-missile submarines (SSBNs) carry about half of the United States' active strategic thermonuclear warheads that are capable of erasing a country from the map.
An unarmed Trident II (D5LE) missile launches from Ohio-class ballistic missile submarine USS Maine (SSBN 741)
by Official U.S. Navy Imagery
The Ohio-class submarine is a nuclear-powered submarine used by the United States Navy. It has multiple roles, including:
Strategic deterrence: The Ohio-class submarine was designed for extended strategic deterrent patrols. The goal of strategic deterrence is to dissuade adversaries from launching a nuclear attack.
Ballistic missile submarine: The Ohio-class submarine carries twenty four submarine launched ballistic missiles that could destroy fourteen separate targets each with near pinpoint accuracy from 7,000 miles away.
Special operations: The Ohio-class submarine can covertly insert Special Operations Forces.
Spying: The Ohio-class submarine can spy.
Sinking ships and other subs: The Ohio-class submarine can sink ships and other subs.
Source: thegatewaypundit.com
NOW – Blinken sends message from Iraq: "Don't do it."pic.twitter.com/p5vaJzlYjL

— Disclose.tv (@disclosetv) November 5, 2023
Republican Sen. Lindsey Graham of South Carolina and Democratic Sen. Richard Blumenthal of Connecticut are set to introduce legislation threatening to strike Iran if the country expands the conflict in the Middle East.
The two senators are backing the non-binding resolution as the Iranian-backed militia group Hezbollah has raised tensions on the Israel border in Lebanon and attacked U.S. forces in Syria and Iraq. The Pentagon recently sent 900 additional troops to the Middle East to combat the Iran-backed militia attacks on U.S. forces.
Source: dailycaller.com
Last week marked a historic milestone in military defense: the first combat ever to take place beyond Earth's atmosphere.
Israel's celebrated Arrow missile-defense system was activated in response to a ballistic missile launched by Yemen's Iran-backed Houthis, aimed at the Israeli port city of Eilat during the incident on Oct. 30, the Telegraph reported.
"Swords of Iron: The IAF carried out the first operational interception of a ballistic missile threat by the "Arrow" system in the Red Sea region. The threat did not infiltrate into Israeli airspace," the Ministry of Defense confirmed.
Source: thegatewaypundit.com
They're the same cause. https://t.co/PLUiGejHIg

— Mark Krikorian (@MarkSKrikorian) November 6, 2023
If you are trained to notice subtleties, you can detect an ever-so-slight difference in how corporate media talk about left-wing protests versus right-wing protests. https://t.co/1cXx851xrs

— Mollie (@MZHemingway) November 6, 2023
Iran has called upon the BRICS community to intervene in the Israel-Hamas conflict, using its clout and economic influence.

This is a MAJOR development, as it is the first indication we've seen that Iran does not really desire a military intervention/escalation.

Remember:… pic.twitter.com/RvOKiJixFF

— GBPH (@GhostofBPH) November 6, 2023
  Iran allegedly possesses hypersonic missiles that are capable of easily penetrating the Iron Dome. Using conventional warheads, they could level Tel Aviv tonight if they really wanted to. Has Iran been neutered? Well, a certain anon did say that North Korea would be first, Iran second, and Israel last.

Time will tell.
Authorities were warned about this ahead of time. Targeting US military operations on US soil is an illegal act, classified under domestic terrorism.

— Katie Daviscourt 🇺🇸 (@KatieDaviscourt) November 6, 2023
So when do the pre-dawn FBI raids begin for the pro-Hamas insurrectionists?
The DC Police Department Saturday night defended the mob of violent pro-Palestine-pro-Hamas rioters who attacked the White House gates, defaced statues and rushed Secret Service Agents.
"Several minor incidents, including property damage, were reported during First Amendment activity in the District this weekend. There were no major incidents reported," DC Police said on X.
"On Saturday, November 4, 2023, at approximately 2:00 p.m., protesters gathered in the area of Freedom Plaza to exercise their First Amendment right to protest. The group obtained a permit in advance and cooperated with the Metropolitan Police Department's Special Operations Division (SOD), which worked to ensure the safety of the protestors as well as the residents of the District." they said.
"During the event, several minor incidents of property damage and vandalism were reported to police. One adult male was arrested for Destruction of Property in the 700 block of 17th Street, Northwest. In addition, MPD is currently investigating acts of vandalism that damaged the McPherson Square Metro Station and several police vehicles.
Source: thegatewaypundit.com
Two days after a mob of pro-Hamas rioters tried to storm the White House, the blood-red paint they smeared on the entrance gates to accuse Biden of "genocide" for supporting Israel's defensive attack on Hamas-controlled Gaza is still there, according to photos and videos posted by reporters Monday morning. Statues in Lafayette Square directly across from the White House are also still covered in pro-Hamas graffiti. The damage is similar to what the BLM rioters did when they tried to storm the White House in late May, early June 2020 after the death of George Floyd while he was being detained by police.
Source: thegatewaypundit.com
"You'd have millions of people alive right now if the election wasn't rigged". Trump tells one of his most outrageous lies ever. (Video: C-SPAN) pic.twitter.com/K2GqwdBA5t

— Mike Sington (@MikeSington) November 5, 2023
TAKE A LISTEN
---
False Flags
The U.S. Food and Drug Administration (FDA) is refusing to recall the Pfizer-BioNTech COVID-19 vaccine, promoting the view that the inclusion of a previously-undisclosed DNA sequence that leaves behind fragments is not of concern.
"With over a billion doses of the mRNA vaccines administered, no safety concerns related to the sequence of, or amount of, residual DNA have been identified. With regard to the FDA-approved mRNA vaccines, available scientific evidence supports the conclusion that they are safe and effective," the spokeswoman added.
The FDA did not provide any evidence to back up its position.
The email came in response to 10 questions about the inclusion of the Simian Virus 40 (SV40) DNA sequence in the Pfizer-BioNTech shot.
Source: zerohedge.com
---
Q
The Fake News is sounding the alarm on the Biden campaign, conceding that Trump is beating Biden in key swing states. Even the leftist toilet paper like Vanity Fair and Daily Beast are jumping on this poll. Why would they admit this if they can just steal it like they did in… pic.twitter.com/8iIpVWTy9N

— Patri0tsareinContr0l (@Patri0tContr0l) November 6, 2023
It's very late to change horses; a lot will happen in the next year that no one can predict & Biden's team says his resolve to run is firm.
He's defied CW before but this will send tremors of doubt thru the party–not "bed-wetting," but legitimate concern. https://t.co/g6zeWF0T87

— David Axelrod (@davidaxelrod) November 5, 2023
Only @JoeBiden can make this decision. If he continues to run, he will be the nominee of the Democratic Party. What he needs to decide is whether that is wise; whether it's in HIS best interest or the country's?

— David Axelrod (@davidaxelrod) November 5, 2023
Source: thegatewaypundit.com
New ABC News polling hilariously claims President Trump has a higher "unfavorable view" percent than Joe Biden, while the very same polling says 76% believe the country is headed in the wrong direction…..while Joe Biden is President.

Somebody please make it make sense! 🤪 pic.twitter.com/9lKfgy6E93

— Patri0tsareinContr0l (@Patri0tContr0l) November 6, 2023
TAKE A LISTEN ON HOW SHE LIES
President Trump took the stand today in his lawfare trial by Stalinist AG Letitia James in New York City.
Wacky Judge Arthur Engoron lectured President Trump for delivering speeches during questioning.
Engoron is very upset that President Trump is able to freely speak during his trial.
According to reports, Engoron repeatedly attacked President Trump for his longwinded answers to questions about his highly successful international business. 
Source: thegatewaypundit.com
So this is happening… pic.twitter.com/eGZX9qM42o

— Julie Kelly 🇺🇸 (@julie_kelly2) November 6, 2023
It was called a "conspiracy theory" in the 2024 election. But it is apparently "conspiracy reality" when it comes to four recent elections.
Democratic candidates in Connecticut, Massachusetts, and New Jersey are confronted with a multitude of election fraud allegations, two of which pertain to the current electoral cycle and two more to previous elections.
A Connecticut state court has ruled that a new primary election must be held in the wake of alleged election fraud; Democrats in New Jersey and Massachusetts are also accused of or charged with election fraud.
In Connecticut, Bridgeport Superior Court Judge William Clark last week vacated the outcomes of a Democratic mayoral primary and mandated a new election on Wednesday.
Thus ends the media myth that Democrats never cheat in elections.
Source: beckernews.com
"What happens if we show that Trump won?…there are no false statements. The indictment goes away."

And I wonder why the Secretary of State doesn't want to turn anything over… pic.twitter.com/O83pZoQIEx

— Liz Harrington (@realLizUSA) November 3, 2023
Trump said he won all 50 States!

BOOM! https://t.co/WTWKI6thS5 pic.twitter.com/sDQycZfh4J

— UltraMJTruth (@MJTruthUltra) November 4, 2023
TAKE. A LISTEN
 end them back to the States for recertification, and they didn't like that, so they changed the law, taking away that right. I disagree because if Fraud is found, fix it! 60 Minutes: "Last year, Democrats and Republicans past an Electoral Count Law. It now CLARIFIES a Vice President's role is to read, not judge, the votes." The fact that they had to CLARIFY THE LAW means that there was UNCERTAINTY, which means that it was open to INTERPRETATION. It could have been done!
So when the 2024 election happens what can't the VP do. 
"We're doing it together": President Trump concludes remarks at Florida Freedom Summit in Kissimmee

Watch LIVE now on RSBN!https://t.co/jDTymG1Ch6 pic.twitter.com/FX6SlpgozS

— RSBN 🇺🇸 (@RSBNetwork) November 4, 2023
TAKE  A LISTEN
Nov 07, 2018 1:12:06 PM EST
We are going to show you a new world.
Those who are blind will soon see the light.
A beautiful brave new world lies ahead.
We take this journey together.
One step at a time.
WWG1WGA!
Q
Q

 

!ITPb.qbhqo

 

ID: 571cae

 No.60382

Be the autists we know you are.
It's about the BREAK.
Godspeed, Patriots.
Q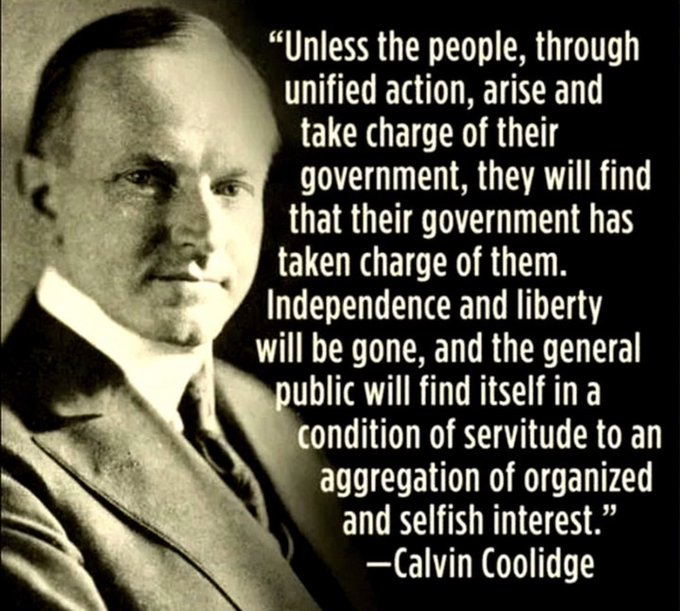 I WOULD DO IT ALL OVER AGAIN!!! pic.twitter.com/W30h1mteKr

— il Donaldo Trumpo (@PapiTrumpo) November 4, 2023
TAKE A LISTEN