A Week To Remember, [DS] Caught In The Act, Patriots Have It All, The Sting – Ep. 2495
The people are now seeing how the economy is not working for them it is working against them. The people are experiencing the economy turning and the people will soon reach the precipice. The [CB]s are trying to regain the narrative but the people are not buying what they are selling. The [DS] is now being exposed to the people a little at a time, it had be done slowly in a way that people would accept it. Now the people are learning that they were lied to about the pandemic. The [DS] players are on the defensive and the patriots are hunting them down and exposing them. The election were a setup for the [DS], it was a sting operation. Trump knew they were going to steel it and he allowed it to happen, why, they wanted to capture the data in real-time, the evidence that was captured cannot be created or modified later on it had to be done at the exact moment it was happening. When Trump said we caught them all, the election was rigged he has the evidence. Optics are very important, so the forensic audits must show the cheating, Mike Lindell will show the cheating from foreign actors.
Watch The X22 Report On Video
---
Economy
The disappointing number follows April's big miss. This adds evidence to the claim that hiring is being held back by enhanced unemployment benefits and schools that have not reopened full time, requiring some parents to stay home to take care of children. Many businesses say that they cannot hire enough workers to fill positions because of the government's enhanced unemployment benefits program.
Source: breitbart.com
Under the Trump Administration, workers across America went back to work in unprecedented numbers.

Under the Biden Administration, workers are paid to stay at home until they become reliant on the government for everything. https://t.co/Tf8JPsFIDP

— Mike Pompeo (@mikepompeo) June 4, 2021
Of the top five producing countries – China, India, Japan, the US, and Russia – only China increased production in 2020.
China's production was over 10 times the production of #2, India, and about 15 times the production of #4, the US. The USMCA countries are indicated in red. Production quantities of Mexico and of Canada are hard to see without magnifying glass:
 
Source: wolfstreet.com
---
Political/Rights
Just over a week ago, my abuela fell ill. I went to Puerto Rico to see her- my 1st time in a year+ bc of COVID.

This is her home. Hurricane María relief hasn't arrived. Trump blocked relief $ for PR.

People are being forced to flee ancestral homes, & developers are taking them. pic.twitter.com/wnRxLalA2D

— Alexandria Ocasio-Cortez (@AOC) June 2, 2021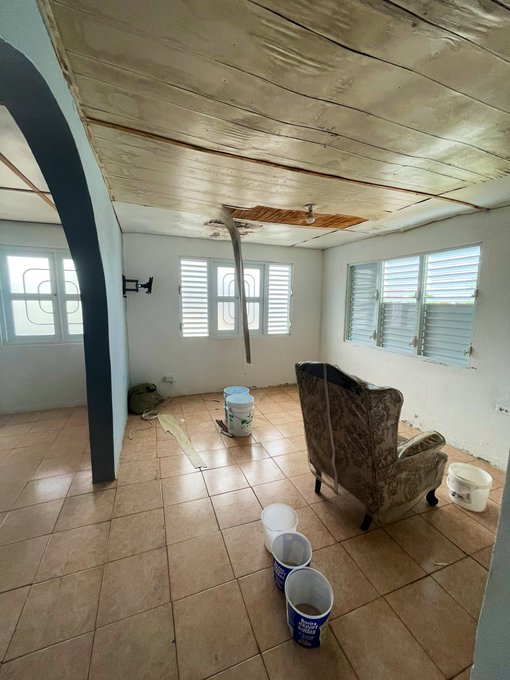 Matt Walsh has pointed out, Ocasio-Cortez has a brand new Tesla, which averages about a $500 payment per month.  
"Shameful that you live in luxury while allowing your own grandmother to suffer in these squalid conditions," Walsh tweeted in response to the photos.
This reply set the congresswoman off.
"You don't even have a concept for the role that 1st-gen, first-born daughters play in their families," AOC tweeted in response. "My abuela is okay. But instead of only caring for mine & letting others suffer, I'm calling attention to the systemic injustices you seem totally fine w/ in having a US colony."
 , Walsh stepped up to help.
Walsh added, "virtue-signaling isn't going to fix abuela's roof. So we are. Let's all kick in to help save AOC's abuela's ancestral home. Any amount is appreciated, but the cost of a monthly lease payment on that Tesla is around $499…"
The Go Fund Me campaign to raise funds for @aoc's abuela has already passed $40,000.
Today t I learned that you actually don't need the government to do nice things for your grandparents.

Unless you're a political hack. #HelpAbuela https://t.co/6HVzXYOfVY

— Candace Owens (@RealCandaceO) June 4, 2021
Source: thegatewaypundit.com
Lobbying firm linked to Hunter Biden probed by Justice Department: report
A consulting firm linked to Hunter Biden that did work ​for Burisma, the Ukrainian energy company that paid the Biden scion $83,000 a month to sit on its board, is under investigation by the Justice Department,
Blue Star Strategie​s​ is being probed for potential illegal lobbying after it took on Burisma as a client while Hunter was on its board, Politico reported.
The US Attorney's Office in Delaware, ​which is already investigating Hunter for possible "tax" violations, is working with lawyers in the Justice Department's National Security Division in Washington, DC, the report said.
One aspect of the investigation is whether Blue Star failed to comply with the Foreign Agents Registration Act (FARA) that requires Americans to disclose lobbying work for foreign entities.
Source: nypost.com
A dark-money group aligned with Senate Majority Leader Chuck Schumer helped pay for deceptive ads aimed at depressing Republican general election turnout in 2018, newly released records show.
 
Republicans Josh Hawley and Mike Braun, now U.S. senators, were among those targeted. So were then-Sen. Dean Heller and now-Rep. Matt Rosendale, who lost their races.
Details:  
Source: axios.com
---
Geopolitical/Police State
Statement by Donald J. Trump, 45th President of the United States of America
Facebook's ruling is an insult to the record-setting 75M people, plus many others, who voted for us in the 2020 Rigged Presidential Election. They shouldn't be allowed to get away with this censoring and silencing, and ultimately, we will win. Our Country can't take this abuse anymore!
In 2007, Facebook basically killed MySpace.

In 2020, Facebook basically killed America's electoral process.

Our government has allowed corporate monopolies to essentially overpower our constitution and our society.

— Emerald Robinson ✝️ (@EmeraldRobinson) June 4, 2021
Responded
And in 2021, a new platform will challenge Twitter… https://t.co/5ZhLPMSdHd

— Jason Miller (@JasonMillerinDC) June 4, 2021
Why would FB suspended Trump for 2 years. If you notice it is after the 2022 election. Do you really think after the election they will just bring his account back up. No. Does he care no.  I would expect to see heavy censorship across all these social media platforms as we approach the 2022 elections. I would also expect a communication blackout when election fraud data is presented to the public. 
---
False Flags
Michigan Department of Health and Human Services (MDHHS) Director Elizabeth Hertel acknowledged that coronavirus-related nursing home deaths "could be" undercounted in the state.
Source: breitbart.com
Watch Pres. Biden & Dr. Fauci discuss the COVID-19 vaccine with YouTube Creators
"I think [Fauci] is somebody who if you followed what he said, that he said you did a good job," DeSantis said. "For example, he said New York has the best response to COVID. Obviously, in terms of the numbers, I don't see how you could possibly say that both for COVID and all of the destruction that has happened. In Florida, we chose freedom over Fauci-ism."
Source: thefederalist.com
In May, Senator Rand Paul (R-KY) confronted Dr. Tony Fauci for funding gain of function research in the US and then later at a lab in in Wuhan, China.
Dr. Fauci refuted the claims under oath despite the fact that there are documents that prove the US was funding the Wuhan lab under his direction.
 y Dr. Francis Collins, the director of the National Institute of Health and Dr. Fauci's boss, admitted to radio host Hugh Hewitt that the US collaborated with the Wuhan Virology Laboratory.
 
 
Source: thegatewaypundit.com
TAKE A LISTEN
Chinese virologist says Fauci's emails 'verify' her Wuhan lab leak claims
A Chinese virologist who was among the first to suggest COVID-19 leaked from a Wuhan lab has said that Dr. Anthony Fauci's emails prove she was right all along.
Dr. Li-Meng Yan was one of the first to research the emerging coronavirus and previously revealed she was forced into hiding after accusing Beijing of a cover-up.
"They verify my work from the very beginning, even from last January, that these people know what happened, but they choose to hide for the Chinese Communist Party and for their own benefits," Yan insisted of the treasure trove of documents released this week.
"He knows all these things," she insisted of Fauci and the apparent gain-of-function work carried out by the now-notorious Wuhan Institute of Virology in the heart of the city where the pandemic first emerged.
One email, she said, showed that "Dr. Fauci even back to 1st of February last year immediately realized that there would be gain-of-function experiment involved in the COVID-19 virus."
Source: nypost.com
Fauci was also advised of the hemoglobin link in April, which should have resulted in recognition that mechanical ventilation is completely useless. Instead, they continued to punch holes in people's lungs and refuse proper treatment.

Absolutely criminal. https://t.co/oSQyjBRcu3

— Adam Gaertner 🇺🇸🇺🇸🇺🇸 (@veryvirology) June 3, 2021
Fauci was informed about Ivermectin, N-Acetyl-Cysteine, other antivirals as early as April 2020. pic.twitter.com/ADKXOKYe0h

— Dr. Benjamin Braddock (@GraduatedBen) June 2, 2021
Fauci knew about aerosol transmission as of February 2020. He knew all along that masks were useless (they don't work on aerosol except maybe vented N95) pic.twitter.com/q80Cko8f9b

— Dr. Benjamin Braddock (@GraduatedBen) June 2, 2021
Poasting a partial list of primary sources for why I believe these clowns were behind SARS-CoV-2 pic.twitter.com/n34a4OtQgz

— Dr. Benjamin Braddock (@GraduatedBen) May 31, 2021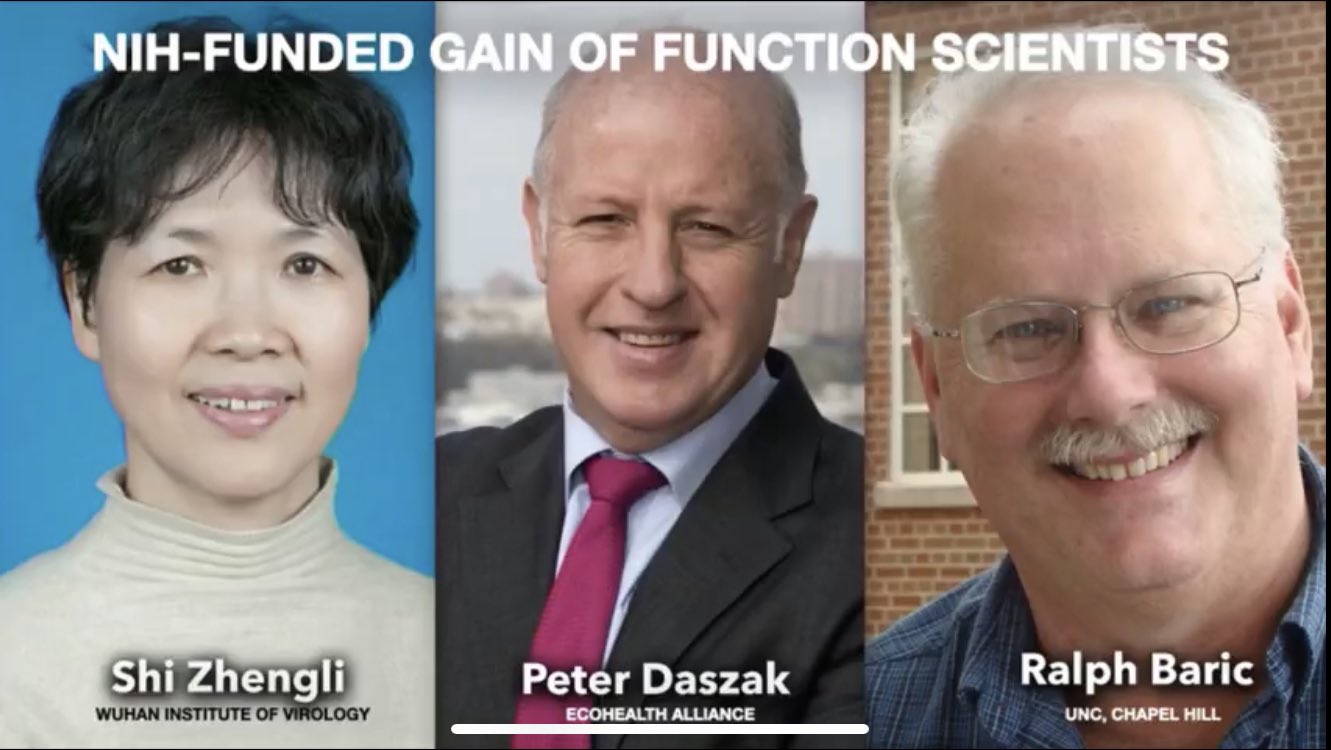 So Bill Gates' name shows up more than 2 dozen times in the Fauci emails. Who wants to bet that those were not ignored or too long to read for Fauci?

I bet Bill got lots of attention while actual doctors/scientists were ignored because that would mean future TV time for Dr Evil!

— Donald Trump Jr. (@DonaldJTrumpJr) June 3, 2021
---
Q
Statement by Donald J. Trump, 45th President of the United States of America
Great patriots led by State Senator Doug Mastriano, Senator Cris Dush, and State Representative Rob Kauffman went to Maricopa County, Arizona, to learn the best practices for conducting a full Forensic Audit of the 2020 General Election.  Now the Pennsylvania Senate needs to act.  Senate President Jake Corman needs to fulfill his promise to his constituents to conduct a full Forensic Audit.  Senator Dave Argall, Chairman of the State Government Committee, has to authorize the subpoenas, if necessary. The people of Pennsylvania and America deserve to know the truth.  If the Pennsylvania Senate leadership doesn't act, there is no way they will ever get re-elected!
 A veteran Democratic operative intricately involved in Green Bay's November election was given access to "hidden" identifiers for the internet network at the hotel convention center where ballots were counted, according to emails obtained by Wisconsin Spotlight.
Green Bay city officials insist the presidential election was "administered exclusively by city staff." But the emails show that Michael Spitzer-Rubenstein, Wisconsin state lead for the National Vote at Home Institute, had a troubling amount of contact with election administration Nov. 4.
"I'll have my team create two separate SSID's for you," Trent Jameson, director of event technology at Green Bay's Hyatt Regency and KI Convention Center, where the city's Central Count was located on Election Day, wrote to Spitzer-Rubenstein.
SSID stands for Service Set Identifier. It's an internet network's name. Open up the list of Wi-Fi networks on your laptop or phone, and the list of SSIDs will pop up. Wireless router or access points broadcast SSIDs so nearby devices can find and display any available networks.
Hiding the identifier keeps the network name from being publicly broadcast. The identifier won't immediately pop up in the display, although the network name remains available for use.
"One SSID will be hidden and it's: 2020vote. There will be no password or splash page for this one and it should only be used for the sensitive machines that need to be connected to the internet," Jameson wrote in his Oct. 27 email to Spitzer-Rubenstein.
Source: dailysignal.com
Mike Lindell, along with a team of investigators, have been relentless in their efforts to uncover what happened behind the scenes in our election. His reward? Dominion Voting machines are suing him for daring to question if someone or some group manipulated the voting machines to affect the outcome of the November election. It's not just Mike they're suing. Dominion is suing Mike's company, My Pillow, as well. They didn't stop with Mike and his company; Dominion is also suing individuals who shared stories of what they saw on election day that concerned them, like internet connectivity and ballots being run and re-run through the tabulators. Media outlets and attorneys that dared to question the integrity of the machines used in our elections are also being sued, and Dominion doesn't appear to be suing to make a point; they're suing to ruin lives. In addition to Mike Lindell being sued for $1.3 billion, Rudy Giuliani and Sidney Powell are also being sued for over $1 billion. Journalists and media personalities like Fox News's Lou Dobbs, Judge Jeanine, and Maria Bartiromo have also been sued for discussing the possibility of voter fraud that took place by using the voting machines.
 "My Pillow" is suing Dominion for $1.6 billion for violating their First Amendment Right.
Source: thegatewaypundit.com
Lets start out with the Ds telling everyone that the election systems can be hacked into
TAKE A LISTEN
Now the cyber expert explains that you cannot modify or go back in time to recreate the pcaps
TAKE A LISTEN
Now lets take a listen to Mike explain what happened and how it happened and what was captured.
TAKE A LISTEN
If the patriots knew the playbook of the DS, that they were going to hack into colonial pipeline, meat suppliers and other smaller hacks, would this make it easier to accept a hack into the election system
Think about the optics here. Let's say Trump had the space force monitor the elections, they knew they were hooked to the internet and he knew China was ready to to hack in and switch votes

Donald J. Trump

@realdonaldtrumpDominion is running our Election. Rigged! https://t.co/xvwrpLpAZa

Donald J. Trump Dec 15th 2020 – 12:21:43 AM EST

@realdonaldtrumpThis is BIG NEWS. Dominion Voting Machines are a disaster all over the Country. Changed the results of a landslide election. Can't let this happen. Thank you for the genius, bravery, and patriotism of the Judge. Should get a medal! https://t.co/4WwiA83Prg

 Trump has always said he caught them all, he trapped them, he wanted to them to steal the election

Now   Mike Lindell is presenting the data slowly, building the case, Trump is not leading the charge, Mike is, so he is now letting everyone know that they have the  pcap (In the field of computer network administration, pcap is an application programming interface for capturing network traffic.) that cannot be created after the fact, you need to capture it as it is happening. This data is now showing where the attack came from, how they changed the votes. It shows the election system were hacked/ and they had the credentials to access them, so how did they get the credentials, who gave permission
so why did Trump allow them to steel the election, because they wanted to collect the evidence. They knew where, how and when, they were watching and they knew if they captured the pcap data the evidence would be irrefutable.
Will we see this pattern and other patterns of cheating  in all the other states
It seems Jenna Ellis is showing her true colors
Respectfully, Mike Lindell should go back to law school… for the first time. 🤷🏼‍♀️ #WarRoom

— Jenna Ellis (@JennaEllisEsq) June 3, 2021
3 year delta
Q

 

!CbboFOtcZs

 

ID: 5a7e3c

 No.1620282

BOOM.
BOOM.
BOOM.
BOOM.
A WEEK TO REMEMBER.
DARK TO LIGHT.
BLACKOUT NECESSARY.
Q
— Dan Scavino🇺🇸🦅 (@DanScavino) June 4, 2021
ET with his lit up finger, Dark to light