An Informed [Awake] Public Holds All The Keys, Expand Your Thinking, Pain & Panic – Ep. 2749
Watch The X22 Report On Video
Inflation accelerated to 8.5%, this is the highest in 40 years. People are feeling the pain, as this continues the people will want accountability. The Biden admin continue to blame Putin, but all evidence point to the Biden Admin. Inflation is a tax without representation. In the end the people will take back the system. The [DS] has been played. The patriots know the playbook and they are removing all [DS] assets and ammunition. The [DS] is feeling panic and pain. The public holds all the keys, they just forgot how to the play the game. Momentum is building and the [DS] knows they will not be able to stop it. There more good people helping to bring down the [DS] system than people realize.
---
Economy
8.5% inflation. The highest in 40 years. This is what Democrat policies get you. You just got an effective 8.5% pay cut, but don't worry I'm sure all the Pelosi Dems in DC who are insider trading legally will make up for that difference and be fine.

You, however are screwed!

— Donald Trump Jr. (@DonaldJTrumpJr) April 12, 2022
Remember when Biden gave you a ONE TIME $1200 kickback in his "American Rescue Plan," that printed $2 trillion out of thin air. Democrats will now cost the avg American over $5000 PER YEAR that this continues in higher costs due to inflation! Great work!

Stop voting for Dems.

— Donald Trump Jr. (@DonaldJTrumpJr) April 12, 2022
Sky-rocketing inflation is just the appetizer for the major recession that's coming. To reduce the money supply, the Fed will have to jack up interest rates, which will strangle an economy that is already on life support and cause asset prices to crash. Congrats, Lockdowners.

— Sean Davis (@seanmdav) April 12, 2022
Under AB-2932, the new work week would be 8 hours per day, 4 days a week and companies would have to pay overtime for employees who work more than 32 hours a week.
 ek.
Critics of the bill say it would cost businesses a lot of money and stunt job growth.
Source: thegatewaypundit.com
Every wind turbine has a magnet made of a metal called neodymium. There is over 5500 pounds of it in each of these behemoths. The mining and refining of neodymium is so dirty and toxic it involves repeated boiling in acid, with radioactive thorium as a waste product. #GreenEnergy pic.twitter.com/EJeMWByqOI

— John Lee Pettimore (@JohnLeePettim13) April 8, 2022
President Joe Biden is expected to announce a temporary pause on an environmental rule that regulates gasoline mix Tuesday, the White House announced.
Biden is set to announce that the Environmental Protection Agency (EPA) will allow energy providers to supply gas stations with 15% ethanol blend fuel throughout the summer, during an event in Menlo, Iowa, on Tuesday, according to a White House fact sheet. Gasoline with 15% ethanol — which has been banned for a decade under the Clean Air Act — will be allowed between June 1 and Sept. 15 as a result of Biden's action.
"Turning more food into fuel at a time of looming global food shortages is as reprehensible as it is stupid," Myron Ebell, the director of the Competitive Enterprise Institute's Center for Energy and Environment, said in a statement shared with the Daily Caller News Foundation.
"The Biden administration should suspend the ethanol mandate entirely and release the several million acres of prime farmland locked up in the Conservation Reserve Program immediately so that farmers can plant additional grain crops this spring," he added.
Source: dailycaller.com
US Treasury Secretary, Janet Yellen discusses Satoshi's "innovation" of solving the double spend problem on #Bitcoin. 🤯 pic.twitter.com/mTE6Kqffr4

— Dennis Porter (@Dennis_Porter_) April 12, 2022
---
Political/Rights
Walt Disney heiress Abigail Disney this weekend said Florida's anti-grooming bill is "ridiculous" and argued it is an attempt to take us backwards.
.@abigaildisney on @ReliableSources: "If you were to erase every reference to gayness and gay people from the planet, which is sort of what the 'Don't Say Gay' bill feels like, will children not become gay? Do they need to be recruited and groomed, or are people just gay?" pic.twitter.com/J4bN0VM9kY

— Tom Elliott (@tomselliott) April 11, 2022
Source: thegatewaypundit.com
According to the nation's leading expert on school sexual abuse, "red flag grooming behaviors" include "personal disclosure of adult sexual activity and preferences, and questions to students about their sexual lives."

This is what parents want to stop.https://t.co/orFRUEF9Bx pic.twitter.com/6zOQipj7ks

— Christopher F. Rufo ⚔️ (@realchrisrufo) April 11, 2022
Recent reports that there is more information on the Hunter Biden laptop may be an effort by Deep State to target anyone who previously reported on the laptop and attach made-up crimes to these individuals. 
The laptop was obtained by computer repairman John Paul Mac Isaac.  From him, the laptop took on a life of its own.  The FBI obtained the original laptop but recently shared that they did not know where it was.  The Assistant Director of cyber at the FBI claims he doesn't know where it's at.
In addition, reports from the other side of the globe assert that lots more data was found on the laptop.  We reported on this less than a week ago.  These reports claim that 450 GB of deleted content from the Hunter Biden laptop was found. This allegedly includes 80,000 images/videos and more than 120,000 archived emails.
However, John Paul Mac Isaac says this cannot be the case.  He shared the following on Newsmax.
In addition, we've reported that other experts agree with Isaac and claim that there is no way that 450 gig of data could be located on the Hunter Biden laptop.  It's impossible. One expert explained it this way:
Due to the condition and stability of HB's liquid damaged MacBook Pro, John Paul Mac Isaac was unable to perform a block recovery or a true clone of the drive. Instead, he performed a manual data copy from the intermittently powering off laptop. He was successful in recovering the contents of the user's home folder, a total of around 220GB of data off the 256GB non-removable SSD.

Due to the differences between the original, more efficient APFS filesystem and the HFS+ filesystem used on the target 500GB SSD sent to Rudy Giuliani's office, the size of the home folder ballooned to nearly 300GB.  The 500GB SSD reported 200GB free and 300GB used, even though there was only around 220GB of accessible data on it.  Because these were new SSDs and no other data was recovered besides the home folder, it would be impossible to recover 'additional' deleted files from Hunter Biden's laptop.

On August 28 2020, John Paul MacIsaac overnighted a 500 GB external SSD drive with a copy of the HB laptop image to Rudy Giuliani's office. At the time of shipment, Giuliani's drive was about 60% full (300 GB/500 GB).

Claims that an additional 450 GB from the copy of the laptop drive is false because a copy based on a drive that originated from John Paul Mac Isaac's image didn't have this amount of storage capacity in the first place.  It is technically impossible to recover 450 GB of erased data from a 256 GB drive source.
source: thegatewaypundit.com
---
Geopolitical/Police State
The widely reported pervasive fear among the Twitter workforce that Elon Musk may endanger or even end their systemic censorship regime illustrates how central of a tactic internet censorship has become for US liberalism. Information control is vital to their worldview.

— Glenn Greenwald (@ggreenwald) April 12, 2022
Entrepreneur Elon Musk's decision to not join Twitter's board reportedly means that the world's wealthiest man is no longer restricted in how much of the company that he can buy.
Source:   resistthemainstream.org
Twitter bluesky and decentralized social media explained
Twitter CEO, Jack Dorsey, sounded conflicted in his 13 tweet explanation of why he decided to boot Donald Trump off Twitter following the January 6th insurrection at the Capitol.
Dorsey rattled off the justification for the ban but also acknowledged the grand implications such an action causes.
We live in a moment in history where private companies like Twitter wield greater power than the government. The pervasive extent that social networks have permeated our lives has granted a few companies the capability to empower or silence individuals, groups, or movements.
The violent actions of a mob provoked by distortions of the truth compelled Twitter to silence the President of the United States. Relieving Donald Trump of his power to communicate instantly with the world was a monumental but necessary decision for the company.
As a public company, Jack Dorsey and Twitter are beholden to shareholders. Even though moderation decisions may come down to altruism, Twitter ultimately has a fiduciary duty to do what is best for the company and its share price.
Dorsey called the move to remove Trump a business decision but acknowledges that it is counter to the "noble purpose and ideals of the open internet."
But what are these noble purposes and ideals? Dorsey did not expound on the thought, but he did offer a glimpse into how Twitter may evade the responsibility of acting as the end-all-be-all moderator of speech.
Within the thread, Dorsey mentioned an initiative Twitter is funding called bluesky.
What is Twitter bluesky?
Bluesky is an open and decentralized standard for social media funded by Twitter. Jack Dorsey envisions that Twitter will eventually become one of many applications that operate on top of the bluesky standard.
Source: adtechexplained.com
797
Q
!UW.yye1fxo
02/21/2018 01:44:40
 ID: b0b86f
8chan/qresearch: 448338
Q 

!UW.yye1fxo

 

ID: b0b86f

 No.448465

snwdn.png

deepstatedream.png

ironeagle.png

DEEP DREAM= TWITTER
>>448410
Big post.
@Jack thought he was protected.
No sleep since drop.
Tasked [3] to remove followers in drip order and restrict.
Coincidence?
HOT in DC.
No sleep.
Stay tuned.
Q
Meanwhile in the Democrat hellhole of Los Angeles…
The United States Postal Service stopped delivering mail to a Santa Monica, California neighborhood after multiple carriers were assaulted.
"Multiple carriers have been subjected to assaults and threats of assault from an individual who has not been located or apprehended. The safety of our employees and of the mail they deliver to you is our highest concern. Until we can ensure the safety of both, delivery services will remain suspended." – a letter from USPS said to residents in Santa Monica.
Fox 11 Los Angeles reported:
Source: thegatewaypundit.com
Multiple people were shot today in the 36th Street subway station in Brooklyn, New York.
Multiple undetonated devices were also found in the area.
New York City subway passengers clamor to escape a subway car – some of them visibly injured – after CBS New York sources say a gunman opened fire and threw a smoke bomb onto a train. Multiple people were shot and more than a dozen were injured, authorities said. pic.twitter.com/IO9Tdr9Fe8

— CBS News (@CBSNews) April 12, 2022
Source: thegatewaypundit.com
---
War
Taiwan issues wartime survival handbook
 

Taiwan's military published a handbook on Tuesday advising civilians on how to prepare for a potential Chinese invasion, including where to find bomb shelters and how to stockpile emergency supplies.
The 28-page guide contains information which "the general public can use as an emergency response guideline in a military crisis or natural disaster," defence ministry spokesman Sun Li-fang said during an introduction at an online press conference.
It is the first time Taiwan's military has published such a handbook.
source: france24.com
1146
Q
!xowAT4Z3VQ
04/14/2018 14:24:45
 ID: 072bee
8chan/qresearch: 1041555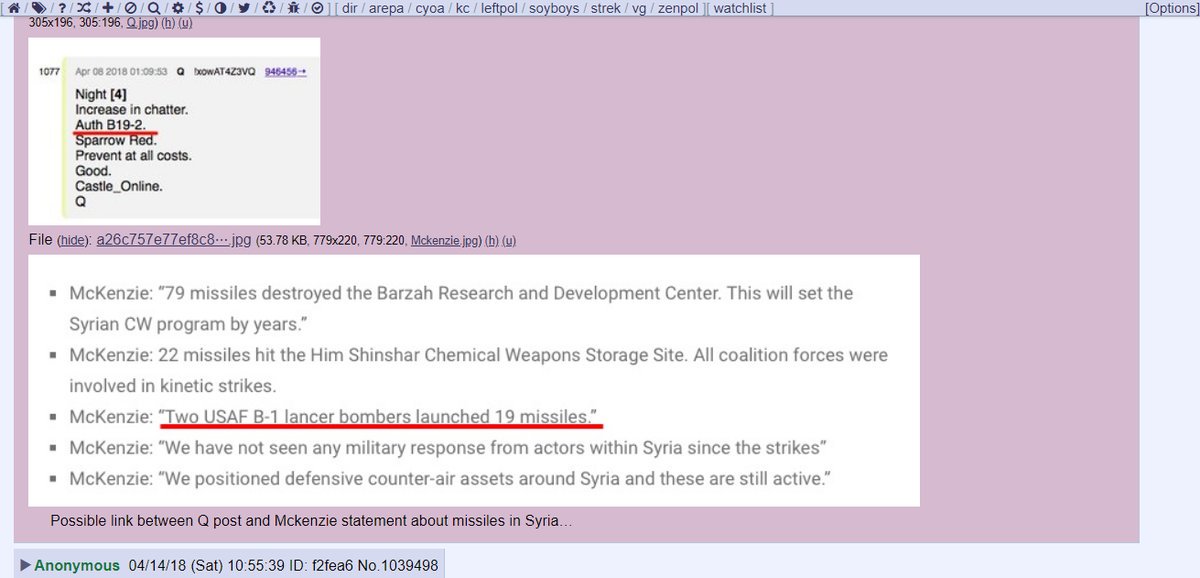 Image Name:
901FFF2C-CFFC-4586-8226-7….jpeg
Filename:
03a0f2679e4e92f062e6f53bc0738b14581ebfc22fe4d93fd1f56708cc03b99b.jpeg
---
False Flags
White House Press Secretary Jen Psaki was once again given the unenviable task of explaining the Biden administration's boundless hypocrisy to a public that is now exhausted by its nonsense. No wonder she's bolting for MSNBC.
On Monday, Psaki was confronted about Vice President Harris being caught at a children's school with numerous children still masked up and giving the excuse it was an "emotional day." Watch
"On the issue of the vice president and the masking," a reporter began. "Couple of times you've cited emotional day, important day, important role she was playing. You're not saying that those things are reasons to not follow CDC guidance?"
"Absolutely not," she replied. "And I appreciate your question on that. What I was conveying is that, you know, well, she has worn a mask, as is protocol, and as is our expectation of everyone from the Vice President, the President, all of us on down if you have a close contact, that there was a photo as Jackie said, and there are moments when she was human, and she didn't have a fat mask on in a photo, but she has worn the mask. And certainly that is what we want to convey to the American people."
"Is it because of the photo?" the reporter asked. "Because it's an important day and the photo will live for decades that we all understand, I mean, I'm wearing a mask today, I don't always wear a mask."
"Yeah," Psaki said.
"Is that the reason?" the reported followed up.

 

"I think it was a decision made in the moment," she said. "But it doesn't mean that we don't all try to be model citizens here and abide by what the CDC protocols are on requirements and I conveyed and wanted to reiterate that she did test negative in case those of you had not seen that, because she now is that that five-day pass, the close contact."
Source: beckernews.com
The National Bureau of Economic Research (NBER) just released an interesting study on Covid-19 handling. Let's take a look.
State pandemic performance by the NBER, 
Please consider the Final Report Card on Response to Covid-19 by the NBER.
The study analyzed the economy, education, and mortality.
For economic performance the NBER used two measures: unemployment and GDP by state.
For education, the NBER used a single metric: the Burbio cumulative in-person instruction percentage for the complete 2020-2021 school year, with hybrid instruction weighted half.
For mortality the NBER used two measures: COVID-associated deaths reported to the CDC and all-cause excess mortality.
Overall Results 
The outcomes in NJ, NY, and CA were among the worst in all three categories: morality, economy, and schooling. 
UT, NE, and VT were leaders in all three categories.
The scores have a clear spatial pattern, perhaps reflecting spatial correlations in demographic, economic, and political variables. 
IL, NM, CO, and CA are outliers among their geographic neighbors in the direction of low combined scores.
FL, AR, WV, and UT are outliers in the other direction.  
Education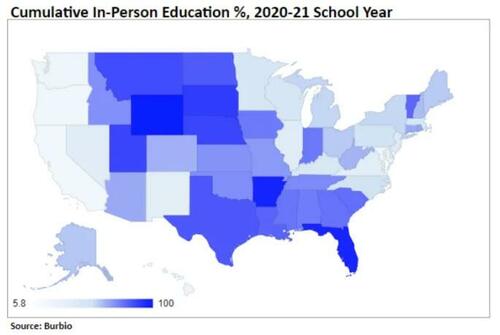 The worst five states in order were Washington, Maryland, Oregon, California, and DC (last).
The best states in order were Wyoming (best), Arkansas, Florida, South Dakota, and Utah.
For all the pissing and moaning about Florida Governor Ron DeSantis, not only was Florida #3 in keeping schools open, Florida was #6 overall.
A Ratings 
Utah (#1), Vermont, Montana, South Dakota, Florida, New Hampshire, Maine, Arkansas.
F Ratings
Illinois (#46), California (#47) New Mexico (#48)
F- Ratings
New York (#49), DC (#50), New Jersey (#51)
Source: zerohedge.com
3956
Q
!!Hs1Jq13jV6
04/14/2020 14:09:31
 ID: 0a3575
8kun/qresearch: 8790921
Image Name:
EVlSHCjWAAIELXW.jpg
Filename:
3d2b14ac1d5624aad1cd9b8135c4c81b2114d07e55a9efe1ceba4dd7a0d762c0.jpg
---
Q
New professionally edited video has emerged of police officers allowing protesters into the Upper West Terrace Doors of the United States Capitol on January 6th, 2021.
This new video will indisputably exonerate Brady Knowlton, Patrick Montgomery and all the rally-goers seen entering these doors by any reasonable jury or fair judge.
This video was originally obtained from the United States Department of Justice after media organizations joined a motion to have it released. It has gone largely under the radar until it was put into context by our source, who carefully edited the video so the average viewer can understand what is going on.
 
In the video, we see the same scene from two different side-by-side vantage points of the interior house cameras of the US Capitol. Both cameras were facing the same door on the Upper West Terrace from opposite directions. The identical time codes in the videos can be seen in the upper left corners.
The video shows police behaving like museum staff security guards as they stand or walk idly by as unknowing men and women walk through a small set of Capitol doors carrying American flags and Trump signs. Many are innocently occupied by taking selfie videos of themselves and the crowd, apparently excited to be inside the People's House and wanting to commemorate the occasion. They are clearly oblivious to the fact they were doing anything illegal, or they surely would have turned their cameras off and hid from video recording. They had no idea of the political persecution, shame and the witch hunters that will come for them later.
You can see the enthusiasm in people's body language as police allow them to enter. What looks like a teenage boy in glasses throws his hands up in happy excitement as he comes in the doors at 00:35:28 in the video.
According to Dershowitz, it is extremely important to get the audio from the body cameras worn by the police and any other audio from the scene in order to hear what police were saying.
Capitol Police have not yet released these videos to the legal team and are not subject to Freedom of Information Act or body cam requests.
Source: thegatewaypundit.com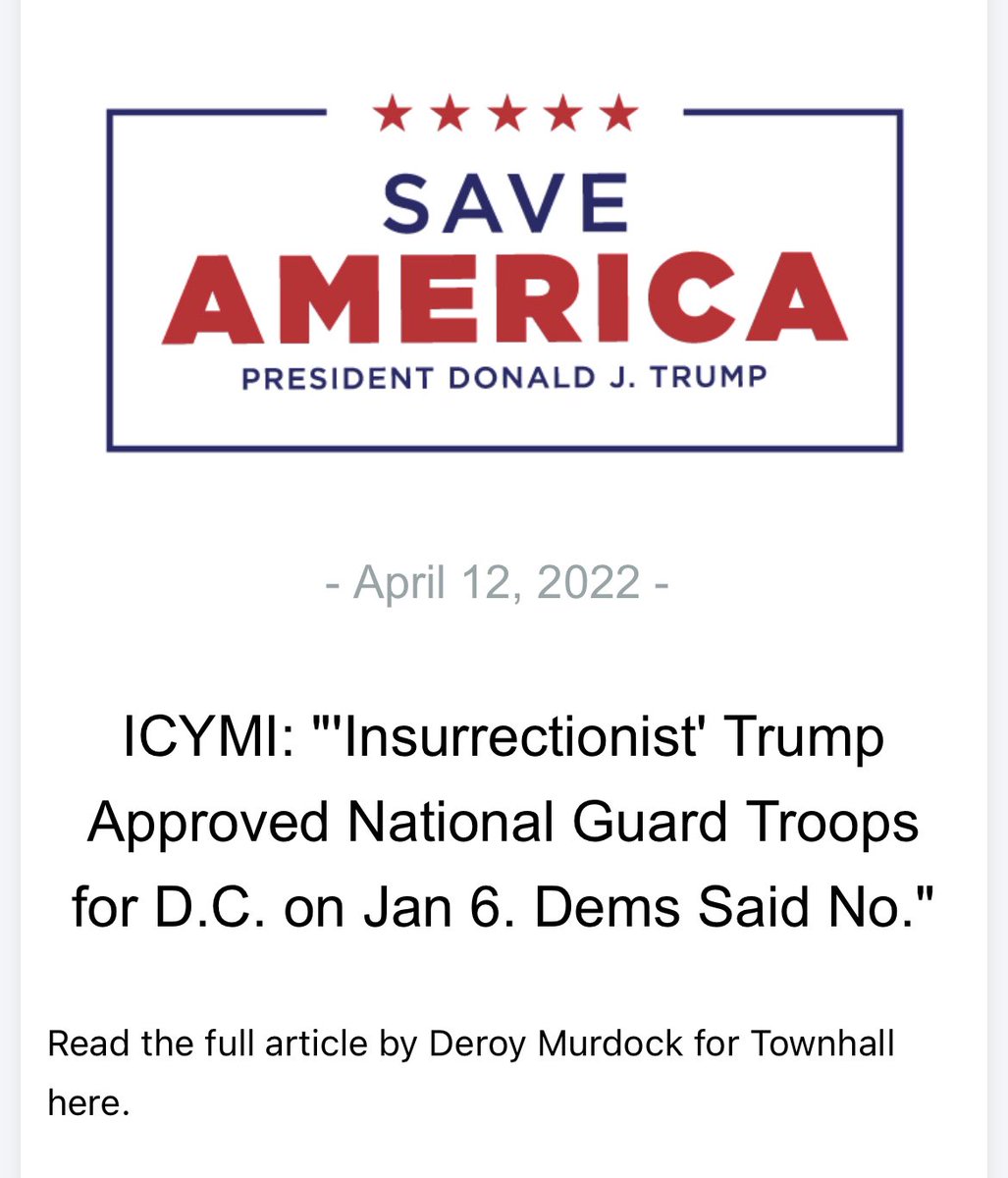 Zuckerberg money won't be in next round of aid for elections
The 2020 effort by Zuckerberg and his wife, Priscilla Chan, amid the Covid-19 pandemic fueled conservative anger and distrust of the presidential election outcome. At least eight GOP-controlled states passed laws last year banning private donations to election offices in reaction to Zuckerberg's donations. Suspicion that the contributions — routinely referred to as "Zuckerbucks" by conservatives — helped Biden, a Democrat, has become a staple among those who believe in former President Donald Trump's election lies.
Source: cnbc.com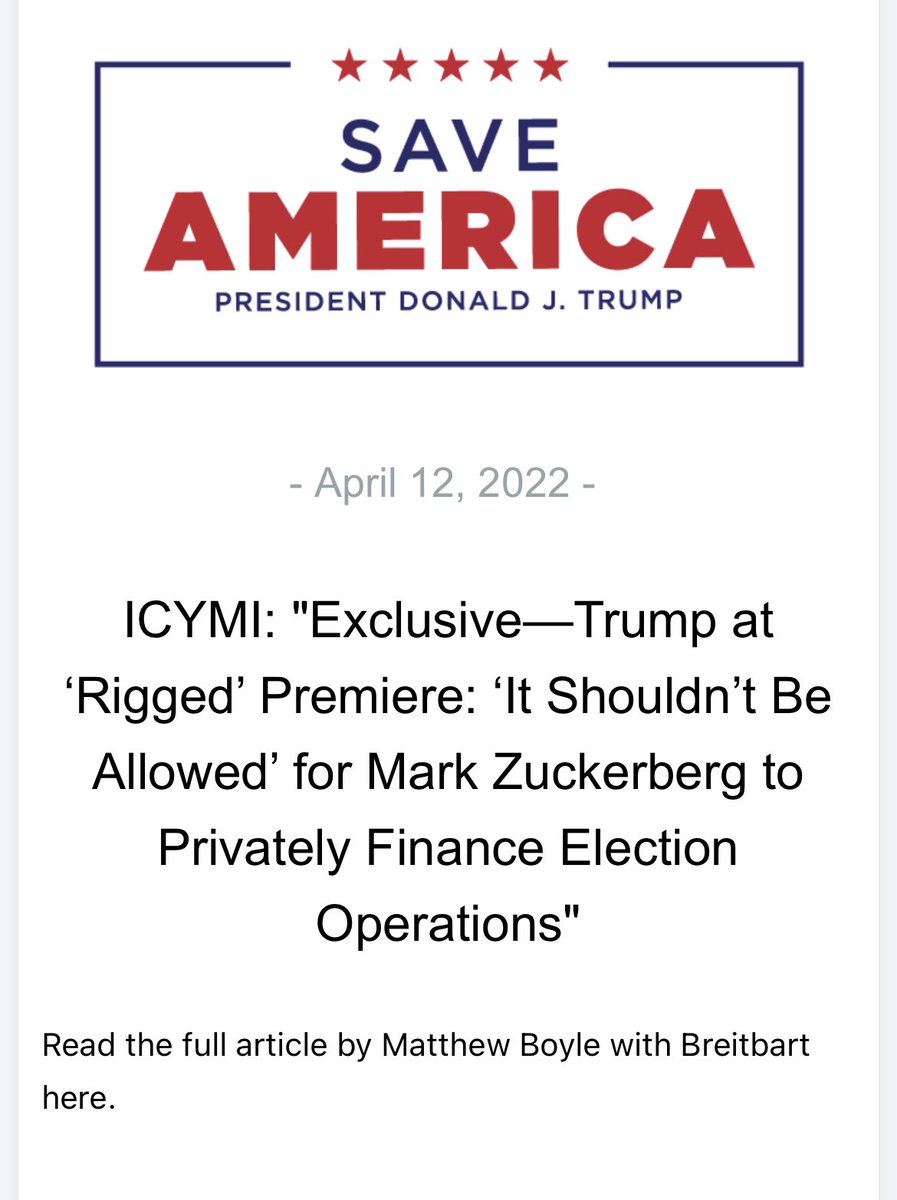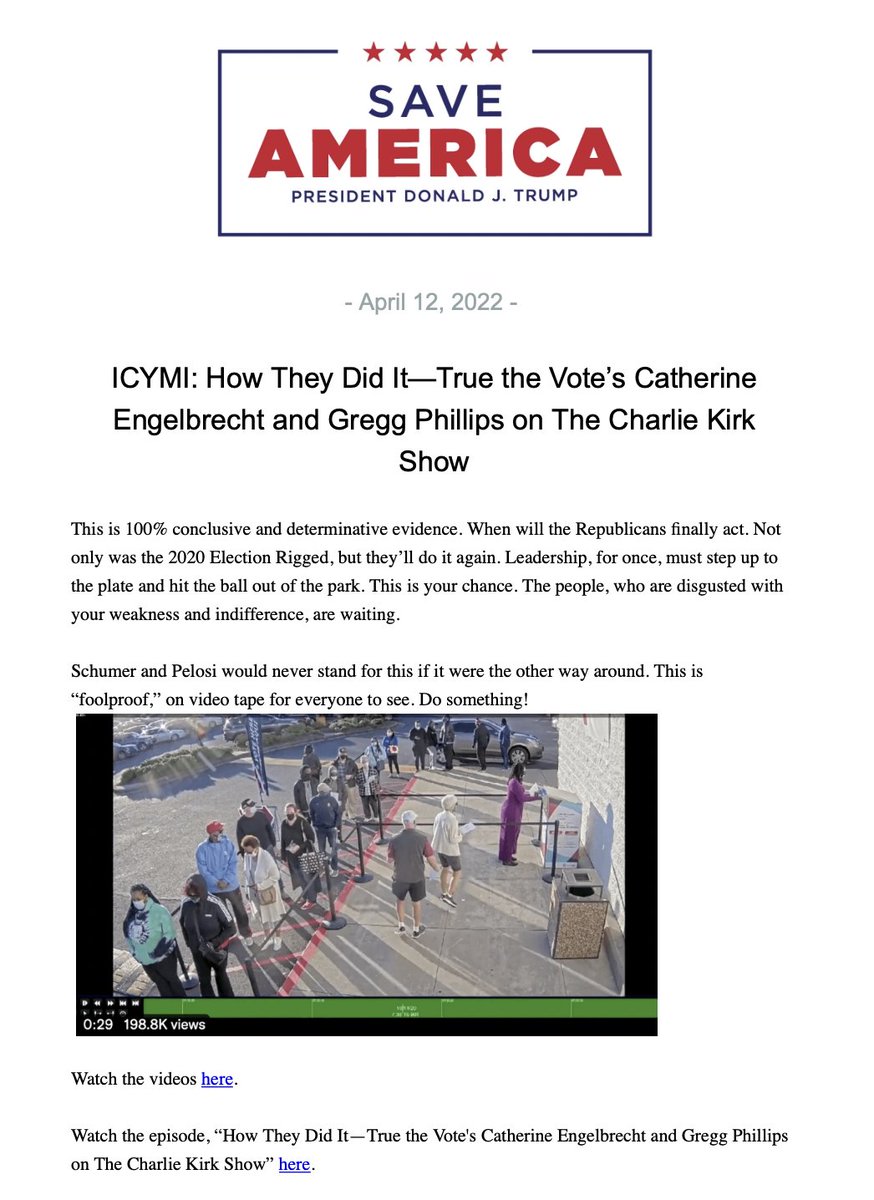 Q

 

!!Hs1Jq13jV6

 

ID: 1c4605

 No.8791878

When does NDA expire re: DrudgeR sale to foreign entity?
Think 2020_P election +1.
[removal [blackout] coming of pro_POTUS accounts]
Win by any means necessary.
All assets will be deployed this election.
Sleepers [Pro] will shift position [Nay].
[Paul Ryan_Fox]
Q
Nasa spots record breaking, huge comet headed towards Earth
Vast object is falling towards the middle of the solar system – but will stop before it reaches us
Nasa has spotted a record-breakingly large comet headed nearer to Earth.
Its icy nucleus is bigger than any ever seen – measuring around 80 miles across, and 50 times bigger than the heart of most known comets. It is also thought to have a mass of about 500 trillion tons – a hundred thousand times more massive than the typical comet found closer to the
Source: independent.uk
3958
Q
!!Hs1Jq13jV6
04/14/2020 15:50:43
 ID: c618f4
8kun/qresearch: 8792104
3960
Q
!!Hs1Jq13jV6
04/14/2020 16:30:20
 ID: f0ecfc
8kun/qresearch: 8792697