FISA Brings Down The House, When Do Birds Sing? Panic In DC – Ep. 2750
Watch The X22 Report On Video
The people see the true inflation, the narrative that Putin is responsible has fallen apart. The people are no longer believing this. According to Shadow Stats the real inflation is 17.5%, the people feel and see the truth. Did the Fed just put a fence? The [DS] is now trapped in their treasons crimes. Durham is on the hunt and Sussman is now trapped. When do birds sing? Will Sussman turn and sing a like bird. Most likely yes, he is not going to take the fall for the puppet masters. The patriots are now showing the people the infiltration from within, the avalanche has begun and nothing can stop it, nothing.
---
Economy
 the Producer Price Index was reported by the Bureau of Labor Statistics and it reached an all-time high again.
The Producer Price Index for final demand increased 1.4 percent in March, seasonally adjusted, the U.S. Bureau of Labor Statistics reported today. This rise followed advances of 0.9 percent in February and 1.2 percent in January. (See table A.) On an unadjusted basis, final demand prices moved up 11.2 percent for the 12 months ended in March, the largest increase since 12-month data were first calculated in November 2010.
In January the Producer Price Index reached another all-time high.  Now that record has been broken.
Source: thegatewaypundit.com
 Biden's inflation cut the average American's salary by 2.7% in March.  Said another way – most Americans received a 2.7% salary cut in March.  FOX Business reports:
Source: thegatewaypundit.com
Red-hot inflation report amps up pressure on Federal Reserve to act
Economists expect the Fed to raise rates by 50 basis points to quell inflation
  March 2022 ShadowStats "Corrected" Alternate CPI estimate hit 17.15%, up from 16.05% in February], the steepest inflation rate since June 1947 (in 75 years).
​
www.shadowstats.com/alternate_data/inflation-charts
Source: investmentwatchblog.com
A $100 bill would buy less in 1998 than a $20 bill would buy in the 1960s. This means that anyone who kept his money in a safe over those years would have lost 80 percent of its value, because no safe can keep your money safe from politicians who control the printing presses.

— Thomas Sowell (@ThomasSowell) April 12, 2022
 
Only 6% of Americans believe the current record inflation is Russia's fault.
Americans aren't fooled by these radicals who are destroying their country.
Source: thegatewaypundit.com
---
Political/Rights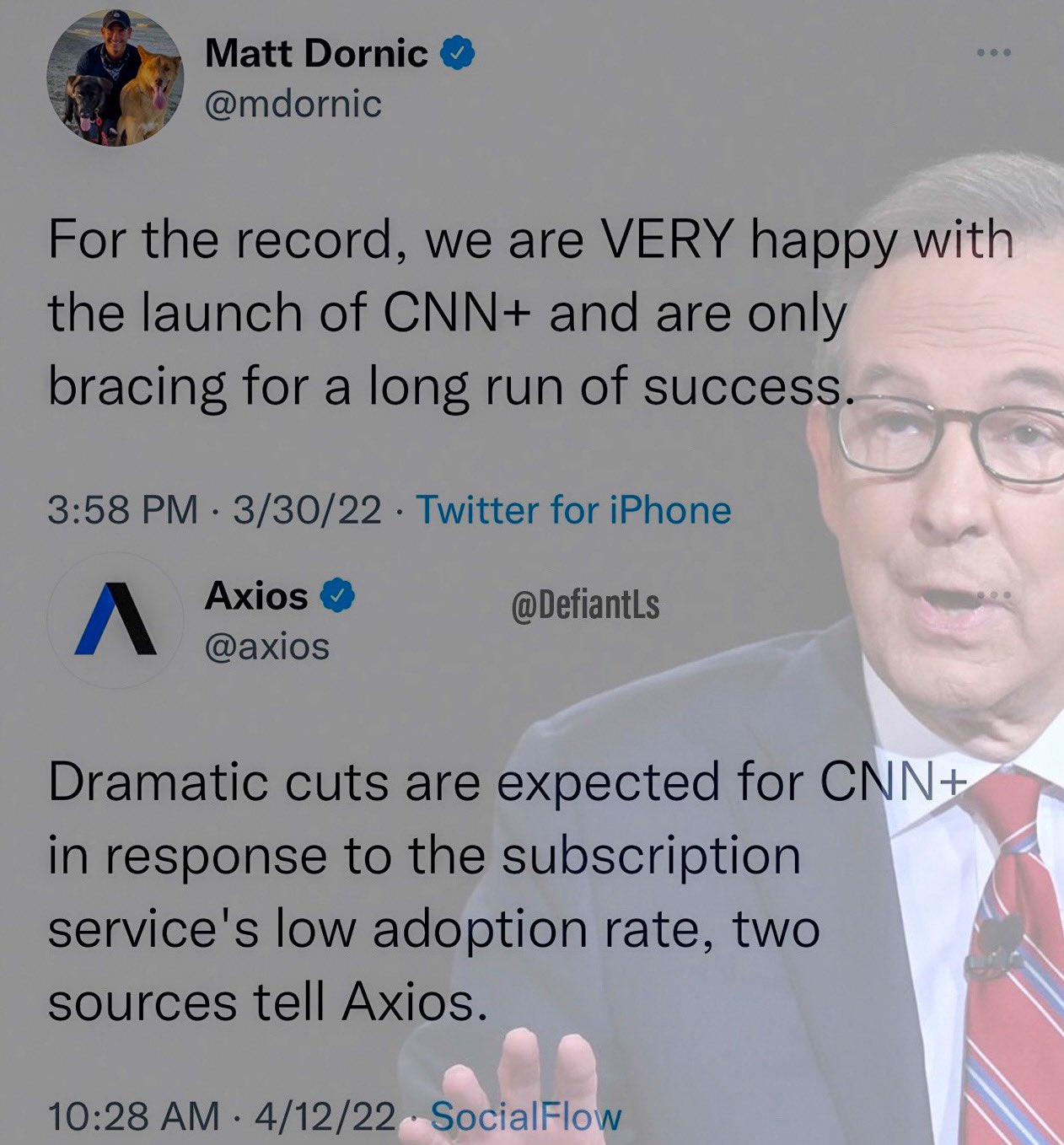 Hell yeah: 68 percent of Americans, including nearly half of all Democrats, are "less likely to do business with Disney" following revelations about the company's sexual politics. https://t.co/flC5b2b3TF pic.twitter.com/Sz1DOTc2Cm

— Christopher F. Rufo ⚔️ (@realchrisrufo) April 12, 2022
Sussmann will most likely sing, he has been trapped and there is no escape from this, he will sing like a bird to save himself.  
2261
Q
!!mG7VJxZNCI
09/21/2018 18:42:41
 ID:
8chan/patriotsfight: 288
I expect that ruling by the end of this month.
Breaking: Why is Psaki issuing statements as if she is the president? https://t.co/cUjbWJ8yOf

— Tom Fitton (@TomFitton) April 13, 2022
Another Conspiracy Dies As U.S. Border Agents are 'Cleared' of Migrant 'Whipping' Claims.
 reports of U.S. Border Patrol agents whipping Haitian migrants at America's southern border – a narrative pushed by the White House, mainstream media outlets, and left-wing politicians and activists – have been confirmed as false.
The incident underwent a probe by the Customs and Border Protection's (CBP) Office of Professional Responsibility (OPR), which National Border Patrol Council President Brandon Judd revealed had yielded no evidence supporting the left-wing theory that agents "whipped" Haitian migrants.
"The only reason that we know that they were cleared is because OPR [Office of Professional Responsibility] started their investigation and they compelled them to give a statement.
The photographer who captured many of the images at the center of the controversy told KTSM NBC9 in El Paso he "didn't ever see [the agents] whip anybody," adding that the photos have "really been misconstrued."
Source:  thenationalpulse.com
Report: Gavin Newsom's Wildfire Prevention Program Has Not Completed a Single Project 
California Gov. Gavin Newsom's (D) wildfire prevention program has yet to complete a single project, two years after it was announced,
 the California Vegetation Treatment Program (CalVTP), "hasn't led to the completion of a single project," contrary to claims that it would cover 45,000 acres in its first year alone.
Capital Public Radio reported:
A monthslong investigation by CapRadio and The California Newsroom found that projects across the state … are encountering a bureaucratic bottleneck before shovels can even break ground. The state's byzantine environmental approval process, required under the California Environmental Quality Act (CEQA), is slowing projects from Mendocino County to the Sierra Nevada to the Central Coast.
Source: breitbart.com
Police have learned that 17 gangs have honed in on the wealthiest residents of the Los Angeles area by robbing them after they leave venues catering to the rich and famous.
Police said the robberies are often carried out by crews working from multiple vehicles and that the high-end handbags, watches and other items are then sold regionally on a thriving black market, according to the Los Angeles Times.
Violence towards victims is becoming a hallmark of the crimes, said Capt. Jonathan Tippet, who leads a Los Angeles Police Department task force formed as the number of high-end violent robberies began to spike.
Source: westernjournal.com
---
Geopolitical/Police State
It cannot be overstated: (a) how surreal and dangerous it is that the leaders of the campaign for greater censorship are "journalists" (i.e., employees of large media corporations) and (b) how vital it is to have free speech platforms resisting this coercion to censor: https://t.co/Hz8vzBucPF

— Glenn Greenwald (@ggreenwald) April 13, 2022
 
A group of angry Twitter shareholders on Tuesday sued Elon Musk for waiting too long to disclose his 9.2 percent stake in the company.
India Today reported:
Former shareholders led by Marc Rasella said the delayed disclosure let Musk buy more Twitter shares at lower prices, while defrauding them into selling at "artificially deflated" prices.
Source: thegatewaypundit.com
  a glitch caused the cameras in the subway to malfunction.
Totally normal.
"
"The cameras at three subway stations the NYPD attempted to access — 25 St, 36 St and 45 St in Brooklyn— were not transmitting in real time due to a glitch." A
source: thegatewaypundit.com
Police have identified suspect Frank R James (62)   
source: theconservativetreehouse.com
Frank James recently released a video manifesto on YouTube.
Warning on language:
Breaking: Person-of-interest in the NYC spree shooting, Frank James, recently released a video manifesto via @YouTube in which he details the reasons for his impending "extermination" of certain groups of people. Original video from the man himself at https://t.co/pJMckt68Ye pic.twitter.com/ZJKCMKeRw7

— Alan Bings (@AlanBings) April 13, 2022
Frank James recently posted a video on Ketanji Brown Jackson.
Frank James is wanted by police.
Source: thegatewaypundit.com
Arizona senatorial candidate Blake Masters wins the internet for this tweet earlier today.
Source: thegatewaypundit.com
The subway suspect is a black supremacist. The Waukesha killer is a black supremacist. The guy who tried to assassinate a mayoral candidate is a black supremacist. The man who murdered a capitol police officer was a black supremacist. In summary, white supremacy is the problem.

— Dr. Matt Walsh, Women's Studies Scholar (@MattWalshBlog) April 13, 2022
Brooklyn subway shooting suspect was on FBI's terrorist radar till 2019
He shared posts that called for killing white people, demonized Trump, promoted communism, and promoted black nationalism NYT: He was bigoted toward blacks (he is black) and criticized a Democrat politician's policies
 overwhelming evidence of these crimes runs contrary to the obviously false narrative being spewed by the Biden-Garland-Mayorkas axis of evil.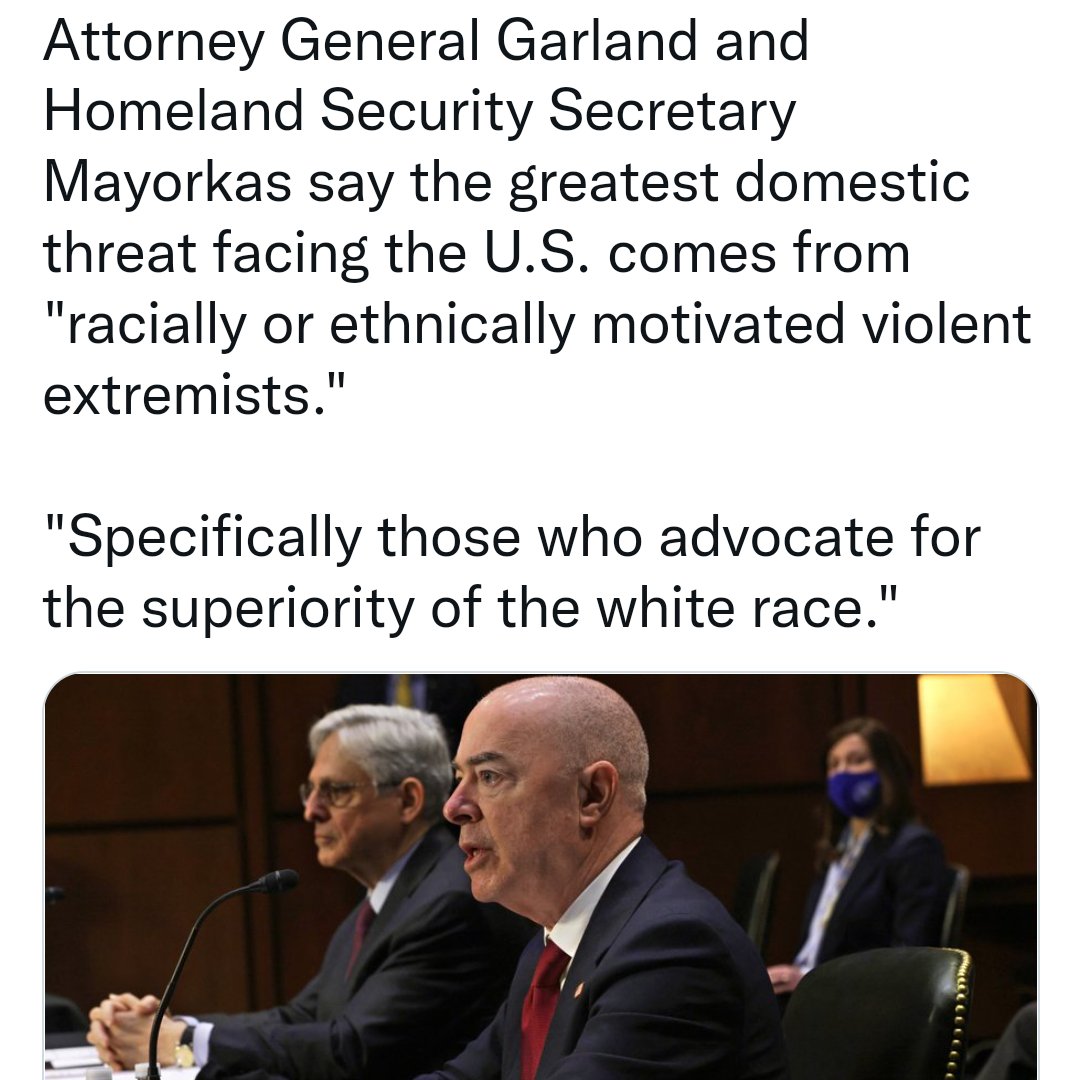 New York City Mayor Eric Adams (D) rallied behind the Democrat effort to ban so-called "ghost guns" following Tuesday's subway attack.
It is not known where or how the attacker acquired his gun, but Adams made clear that a ban on so-called "ghost guns" should be part of the response.
Source: breitbart.com
---
War
---
Cyber Attacks
---
False Flags
Here we are more than two years later and the Biden Regime is set to extend the travel mask mandate for another two weeks….until it is extended AGAIN.
The current travel mask mandate was set to expire on April 18.
Source: thegatewaypundit.com
---
Q
In 2019, Chris Wray claimed white supremacist "domestic extremism" posed a great threat.

This included domestic terrorists wanting to "kidnap and assassinate" elected officials.

3 years later, the only ones responsible for such a plan work for the FBI: https://t.co/aHQpfXaNUv

— Julie Kelly 🇺🇸 (@julie_kelly2) April 12, 2022
Steps every communist regime takes:

1. Identify your political enemies.
2. Manipulate information to make them look like enemies of the state itself.
3. Send the state police to intimidate them and/or round them up. https://t.co/uhQmfjxSRx

— Jesse Kelly (@JesseKellyDC) April 12, 2022
At least 20 FBI and Bureau of Alcohol, Tobacco, Firearms, and Explosives "assets" were embedded around the U.S. Capitol on Jan. 6, 2021, a defense attorney wrote in a court filing on April 12.
The disclosure was made in a motion seeking to dismiss seditious conspiracy and obstruction charges against 10 Oath Keepers defendants in one of the most prominent Jan. 6 criminal cases.
"At least 20 FBI and ATF assets were embedded around the Capitol on J6," read a footnote on Page 6 of the motion. No other details were provided in the document.
The footnote said defense attorneys "combed through a mountain of discovery," including FBI form 302 summaries of interviews conducted by FBI agents.
In addition to the information about law-enforcement assets on the ground at the Capitol, the footnote says, the Oath Keepers "were being monitored and recorded prior to J6."
Since the first arrests of Jan. 6 defendants in early 2021, there has been extensive speculation and questions from attorneys, defendants, case observers, and members of Congress about the role law enforcement played that day.
Source: zerohedge.com
3966
Q
!!Hs1Jq13jV6
04/15/2020 13:59:20
 ID: 77f610
8kun/qresearch: 8802359
Anonymous
04/15/2020 13:52:20
ID:189540
8kun/qresearch: 8802315
You have to sense the tension building, Q!
3967
Q
!!Hs1Jq13jV6
04/15/2020 14:06:42
 ID: 77f610
8kun/qresearch: 8802413
Anonymous
04/15/2020 14:05:12
ID:cfe16b
8kun/qresearch: 8802404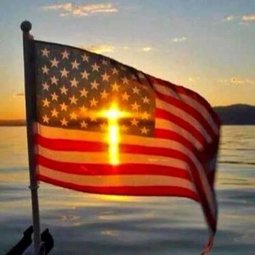 Image Name:
c3a1c83babe573d5569505ab60445a2c707ba3872505baf84da70f899b421df6.jpg
Filename:
c3a1c83babe573d5569505ab60445a2c707ba3872505baf84da70f899b421df6.jpg