Communication Blackout On A Massive Scale, Pain & Truth Coming, Buckle Up – Ep. 2592
Watch The X22 Report On Video
The people are now completely rejected the [CB] infrastructure bill, they are understanding that this will not benefit them in any way. The debt ceiling narrative is failing and the [CB] along with the [DS] will be held accountable. First it was the Fed now the IMF, the head of the IMF is being forced out. The [DS] is now pushing a communications blackout, Facebook, Instagram, Whatsapp and many other providers are experiencing problems, is this a test run or the real blackout, we will see. This wasn't a DDOS attack, DNS Record were deleted, was this an inside job, this happened right after the whistleblower appeared on 60 minutes. Scavino send another message, a video of Trump shooting a golf ball and getting a hole in one past another ball that was very close to the hole. The clock is ticking down for the [DS], pain and the truth are coming.
---
Economy
Nearly 72 percent of general election voters oppose raising taxes and the national debt, which would result from President Joe Biden's $3.5 trillion reconciliation package, a Trafalgar Group poll revealed Monday.
Americans highly unlikely to support #budgetbill that raises taxes/national debt. Likelihood to support is as follows:

71.5% less likely,
20.8% more likely,

According to @trafalgar_group & @COSProject #Poll of likely '22 voters. See Report: https://t.co/6FrNrR5hxs pic.twitter.com/U3jCPjKgb5

— The Trafalgar Group (@trafalgar_group) October 4, 2021
Fed Prepares to Launch Review of Possible Central Bank Digital Currency
Officials will release a paper and solicit public comment, but are unlikely to decide soon on government-backed cryptocurrency
The Federal Reserve plans as early as this week to launch a review of the potential benefits and risks of issuing a U.S. digital currency, as central banks around the world experiment with the potential new form of money.
 
Advocates say a Fed digital dollar could make it faster and cheaper to move money around the financial system, bring into it people who lack bank accounts and provide an efficient way for the government to distribute financial aid.
Source: wsj.com
The International Monetary Fund boss, Kristalina Georgieva, is the victim of a plot to oust her, according to a Nobel prize-winning economist, after a report alleged that she applied "undue pressure" on staff to boost China's standing in global rankings while in her previous job at the World Bank.
Joseph Stiglitz, a former chief economist at the World Bank, said a report prepared by the law firm WilmerHale on concerns about China's influence at the Washington-based organisation was being used unfairly to "discredit and oust" Georgieva.
Stiglitz said he believed the managing director of the IMF, who has denied the allegations, was a target of conservative forces after she went further than her predecessors to financially support developing world countries and "positioned the Fund to take a global leadership role in responding to climate change".
He said: "Having read the WilmerHale report, having talked directly to key people involved, and knowing the whole process, the investigation appears to me to be a hatchet job."
Source:  theguardian.com
---
Political/Rights
Arizona's Senator Kyrsten Sinema got a dose of the radical left's 'bathroom politics' at Arizona State University, as she attempted to use the restroom in between her teaching duties at the college.
"Blanca, an AZ immigrant youth confronts Senator Sinema inside her classroom, where she teaches [at] ASU," Lucha Arizona said about the video. "[I]n 2010 both my grandparents got deported bc of SB1070… my grandfather passed away 2 wks ago & I wasn't able to go to Mexico bc there is no pathway to citizenship."
One can only imagine if these were pro-life or 2nd amendment activists pulling such a tasteless stunt with a Democratic senator. Instead of being blasted for their lack of discretion, the mainstream media reported it in matter-of-fact fashion.
Source: beckernews.com
So they're admitting illegal aliens got Sinema "elected" in Arizona. Did Blanca vote?https://t.co/GMlYTQiO20

— Liz Harrington (@realLizUSA) October 3, 2021
---
Geopolitical/Police State
Facebook 'Whistleblower' Donated 36 Times to Democrats, Including to Anti-Primary Extremists And AOC.
Looks like this 'whistleblower' is doing less whistling and more blowing.
Facebook "whistleblower" Frances Haugen is a longtime Democrat donor, supporting campaigns for far-left extremists such as Alexandria Ocasio-Cortez. She has also donated money to activist groups actively attempting to derail the U.S. primary process that allows ordinary members of the public to beat out establishment, career politicians, 
Blowing the Establishment.
Haugen's "whistleblowing" has been lauded by the corporate media: a sure sign that rather than being a sole actor attempting to call out corporate abuse, she is likely backed by some hefty interests. Haugen first anonymously leaked internal documents before revealing her identity and calling for mass censorship on the Facebook, but only of political ideas she opposes.
The National Pulse has thus far identified 36 donations from Haugen during her time as an employee of Facebook, Pinterest, and Gigster. All of the donations, which total nearly $2,000 since December 2016, have gone to Democrats including Alexandria Ocasio-Cortez.
On January 13th, 2020, Haugen sent money to Ocasio-Cortez's congressional campaign and a further contribution to her "Courage to Change" Political Action Committee (PAC).
"All endorsees will embody the ideals of racial, social, economic, and environmental justice," promises the PAC.
Source: nationalpulse.com
Facebook, Instagram, WhatsApp and Facebook Messenger are DOWN: Social media apps crash for frustrated users worldwide
First reports of problems with the social media sites came at 16:44 BST (11:44 ET)
Facebook, Instagram, WhatsApp and Facebook Messenger all reported issues
Soon after the first report, the hashtag #facebookdown was trending on Twitter 
Source: dailymail.co.uk
---
War
It's unclear how substantially the move will improve ties between the Koreas, as Pyongyang has a history of using the hotlines as a bargaining chip in dealings with Seoul. It often unilaterally suspended then reactivated them when it needed better relations with its southern neighbor.
North Korean liaison officers answered phone calls by their South Korean counterparts over a set of cross-border government and military channels on Monday morning for the first time in nearly two months.
"Long time no talk. We're very pleased because the communication channels have been restored like this. We hope that South-North relations will develop into a new level," a Seoul official said during a phone conversation with his North Korean counterpart over one channel, according to video released by South Korea's Unification Ministry.
Source: reuters.com
---
Cyber Attacks
---
False Flags
Pennsylvania Democrat Christopher M. Rabb sent out a memorandum to all House members regarding his legislation that will enforce reproductive responsibility among men.  The bill will force men to undergo vasectomies within 6 weeks from having their third child or their 40th birthday, whichever comes first.
This legislation includes a $10,000 reward to whoever snitches to the proper authority on those who have failed to submit to forced sterilization within the allotted time.
This bill will also include legal actions for unwanted pregnancies against inseminators who wrongfully conceive a child with them.
"As long as state legislatures continue to restrict the reproductive rights of cis women, trans men, and non-binary people, there should be laws that address the responsibility of men who impregnate them. Thus, my bill will also codify "wrongful conception" to include when a person has demonstrated negligence toward preventing conception during intercourse," Rabb stated in his memorandum.
Source: thegatewaypundit.com
Government employees who have not provided proof of vaccination in Washington State have received letters of termination. https://t.co/xUMMIuQzjw

— Newsmax (@newsmax) October 4, 2021
Real pandemic: Hospitals desperate for doctors and nurses.

Fake pandemic: Hospitals firing doctors and nurses.

Is Covid a real or a fake pandemic?

— Dr. Eli David (@DrEliDavid) October 2, 2021
The UK Government has quietly changed the rules on vaccince passports. By mid-December there is no way out of the medical apartheid. https://t.co/hG5TBORsWi pic.twitter.com/gZwHC9YFyy

— Prof Norman Fenton (@profnfenton) October 4, 2021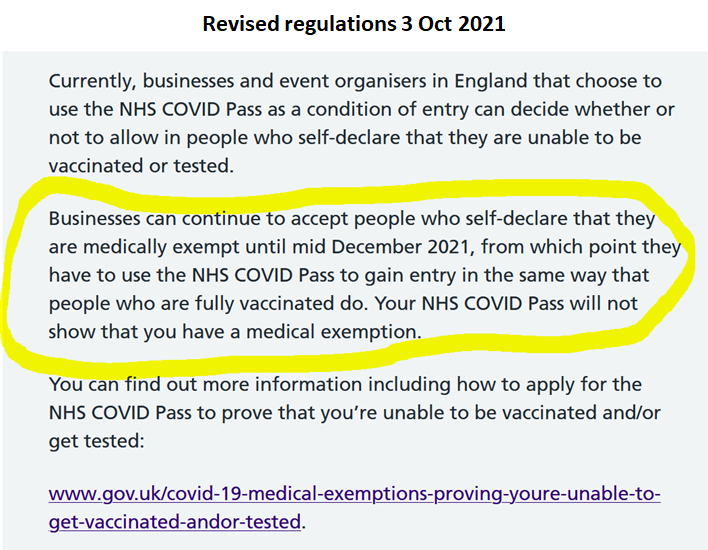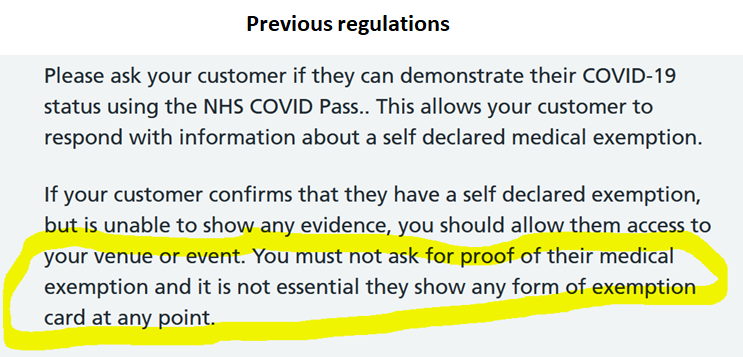 It's Too Soon to Tell" – Fauci When Asked if Americans Can Gather For Christmas (VIDEO)
 
Fauci on Sunday was asked if Christmas gatherings need to be canceled during an appearance on CBS's "Face the Nation."
"But can we gather for Christmas, or it's just too soon to tell?" Face the Nation host Margaret Brennan asked Fauci.
"It's just too soon to tell," Fauci replied.
Source: thegatewaypundit.com
Why would Fauci not know this, is something about to happen? 
They want boosters, timing is everything
Dirty Fauci said that illegal migrants flooding across the border are not a major concern for the coronavirus.
 
He has no data on this.
So what he is saying is NOT based on science.
  
Source: thegatewaypundit.com
What this study finds is exactly what vaccine developer 

Geert Vanden Bossche (Belgium) has been predicting.  The p

redominance of antibody-resistant SARS-CoV-2 variants in vaccine breakthrough cases from the San Francisco Bay Area, California. [DATA LINK HERE]

The California study finds that vaccinated individuals are more susceptible to COVID variant infections than unvaccinated.  Geer Vanden Bossche has been warning that vaccine antibodies would suppress natural antibody responses.  The vaccine antibodies take control of the immune system and defend only against a targeted virus.
Among vaccinated individuals, a COVID variant virus is not recognized by the specialized antibodies provided by the vaccine, and the natural antibodies have been programmed to stand down.
 
  the highly specialized antibodies in the vaccine create a need for a booster for each antibody resistant variant.  Israel is already on booster #2.
Dr. Vanden Bossche has been using Israeli data and showing how the widespread vaccination rates were creating pressure on the virus to mutate into variants with higher levels of contagion. The unvaccinated group has been keeping the pressure down by defeating the virus and carrying natural immunity. However, as the unvaccinated population is increasingly made smaller, the pressure on the virus to mutate increases. Subsequently, these mutations stay at higher or more effective levels of infection.
The long term impacts of antibody dependency are unknown.  Some doctors and scientists are already worried that normal cancer fighting antibodies will become dormant and we could see an explosion of unusual cancer clusters due to antibody suppression caused by the COVID vaccines.
Source: theconservativetreehouse.com
 
"I think what people have to appreciate is that indeed you do have personal liberties for yourself, and you should be in control of them," Fauci said before telling people they have to take the jab for the greater good of society.
"But," Fauci said, "you are a member of society and as a member of society, reaping all the benefits of being a member of society, you have a responsibility to society, and I think each of us, particularly in the context of a pandemic that's killing millions of people, you have got to look at it and say there comes a time when you do have to give up what you consider your individual right of making your own decision for the greater good of society."
Source: thegatewaypundit.com
Saying what they really want, they want people to say ok just like during 911
1. 911 – Fear Terrorists, we must search you bags, you at airports, sporting events, concerts etc.. [DS] This is to keep you safe, do you agree, the people just went along with it, 
Fourth Amendment
The right of the people to be secure in their persons, houses, papers, and effects, against unreasonable searches and seizures, shall not be violated, and no Warrants shall issue, but upon probable cause, supported by Oath or affirmation, and particularly describing the place to be searched, and the persons or things to be seized.
People gave up their fourth amendment right
2. Covid – Fear Virus, we must get vaccinated and boosters shots to stop covid, you must do this every 6-12 months, [DS] this is to protect you and others, to enjoy your freedom , work, paid, travel, go into stores and restaurants you must do this. [DS] do you agree, the people are around the world are finally awake and are fighting back 
[DS] getting angry the people are not doing what they want
[DS] will now push harder and they will not hide how they really feel, they will say the quiet part out loud
Many Americans are waking up from their slumber and discovering the hangover of tyranny in the guise of safety.

— Rob Schneider (@RobSchneider) October 3, 2021
Two Weeks Ago An Australian Politician Made Some Serious Allegations Against The Gov… The Accused (High Level Politician) Resigned…
An Australian billionaire just told you about an international criminal conspiracy involving Big Pharma and the bribery of politicians to push vaccination. https://t.co/E9MC1Kkigm

— Emerald Robinson ✝️ (@EmeraldRobinson) October 4, 2021
---
Q
 
Georgia Secretary of State Brad Raffensperger opened an investigation into the handling of drop box ballots in DeKalb County Georgia last week following a report at Georgia Star News that 43,000 ballots lacked proper chain of custody documentation.
Then on Saturday Raffensperger complained that Republicans need to move on from the November 2020 election.
 
Raffensperger's office said it did not receive most counties' chain of custody forms for drop box ballots until January and February of this year, well after the election. Since that time, the office has found problems with a handful of counties, mostly small, rural and Republican strongholds.
Once again, we have on good authority that True the Vote and others are meeting  in Atlanta, Georgia. We were told this is a very important meeting tomorrow. They are moving forward with their investigation. 
Source: thegatewaypundit.com
Dr. Kelli Ward, chair of the Arizona Republican Party, called for a canvassing of votes from the 2020 presidential election in all 50 states
Votes cast in Maricopa County, Arizona, should be canvassed in an audit to verify their legitimacy by comparing their identities and methods of voting with their associated voters, Ward held. She also called for submitted ballots to be verified by cross-referencing their linked voters to voter rolls.
Source: breitbart.com
#KashPatel tells @MariaBartiromo Bank statements and transactions don't lie and that's what John Durham is basing the conspiracy off of. pic.twitter.com/4sRaJNJ8KM

— The Dirty Truth (Josh) (@AKA_RealDirty) October 3, 2021
Downdector reports that Facebook, Instagram, Whatsapp, and Facebook Messenger are experiencing issues and /or outages worldwide. The outage comes just before a Facebook whistleblower is set to testify before Congress on Tuesday. On the bright side, with a broad part of social media platforms down today, maybe people will get back to work and boost global productivity since the outage is broad.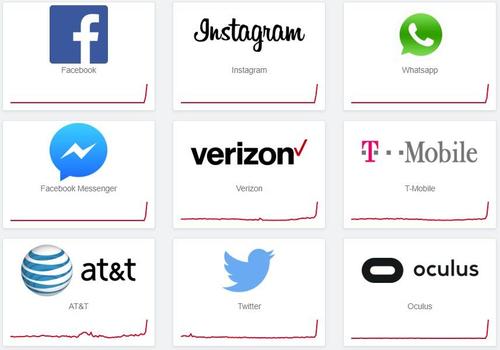 Source: zerohedge.com
Facebook.com Is for Sale as Worldwide Outage, Whistleblower, and Massive User Data Breach Collide in Perfect Storm
The Big Tech mammoth is down worldwide in a way in which they will not be able to easily recover as the DNS A and AAA records have been deleted. Technically speaking, facebook.com is now for sale.
how much? https://t.co/fH0zXw7rV9

— jack⚡️ (@jack) October 4, 2021
They're not alone. Instagram, WhatsApp, and others have also been affected in the same way. It's clearly a coordinated attack on a massive scale, though it's unclear how it was pulled off. We're not talking about a simple DDoS attack. This is catastrophic and would have required high-level access to certain protocols that one cannot get from the outside.
Source: noqreport.com
2298
Q
!!mG7VJxZNCI
09/29/2018 16:04:05
 ID:
Archive Bread/Post Links: 62 / 308
Direct Link: 308
2617
Q
!!mG7VJxZNCI
12/12/2018 18:56:52
 ID: 089200
Archive Bread/Post Links: 4280570 / 4280831
Direct Link: 4280831
Anonymous 12/12/2018 18:55:13 ID:46f367
Always remember, there cannot be a 2024 election unless we expose the 2020 election fraud, the [DS] system of cheating. 
Everything in-between is to wake the people up, have the people fight back. 
The [DS] is no longer hiding in the shadows, they are in the light, you can see their plan and as each day passes they become more outspoken (say the quiet part out loud), as the people continue to push back they become angry, and they reveal their true selves. 
It had to be this way, the people must understand, the people must fight for their freedom.
This was not simply another 4-year election, but, a crossroads in the history of our civilization that will determine whether or not, WE, THE PEOPLE, reclaim control over our gov't and country
The D's [DS] control it all, house, senate, presidency
This will be the path forward (w/ public outrage) to JAIL many so-called 'untouchables'. 
This will be the END of the D party.
Justice K >>> Highest Court in the Land.
Law & Order
[majority]
[U.S. Constitution]
safeguarded.
IT WAS OUR LAST CHANCE TO SAVE IT
[Non-Force]
https://www.youtube.com/watch?v=G2qIXXafxCQ
Think HRC win >> SC appointments >> SC 'Corrupt' TILT
[ex: LL]
Now comes the real PAIN.
Now comes the real TRUTH.
BOOM
BOOM
BOOM
BOOM
They want you DIVIDED.
DIVIDED by RACE.
DIVIDED by RELIGION.
DIVIDED by CULTURE.
DIVIDED by CLASS.
DIVIDED by POLITICAL AFFILIATION.
DIVIDED YOU ARE WEAK.
TOGETHER YOU ARE STRONG.
This movement challenges their 'forced' narrative.
This movement challenges people to not simply trust what is being reported.
Research for yourself.
Think for yourself.
Trust yourself.
This movement is not about one person or a group of people.
WE, the PEOPLE.
Save the Republic!
Hatred and Dissension in the Nation will Heal.
WHERE WE GO ONE, WE GO ALL.
Q
patriotic-flag-american-freedom-708237-4487849.jpg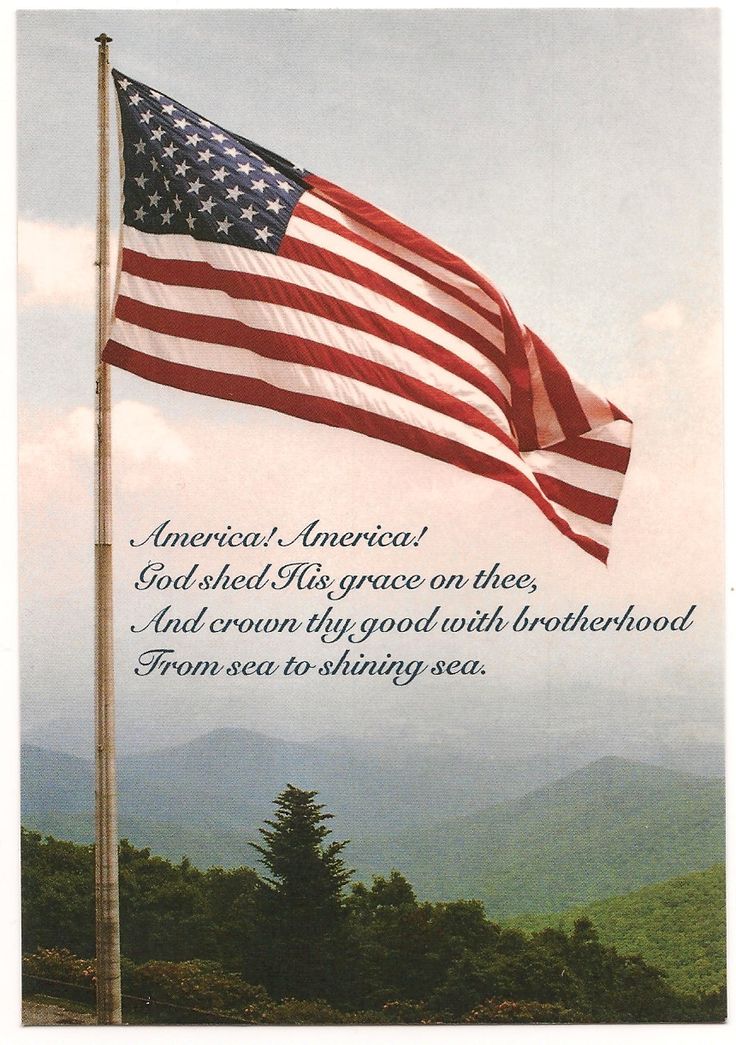 "Freedom is never more than one generation away from extinction. We didn't pass it to our children in the bloodstream. It must be fought for, protected, and handed on for them to do the same, or one day we will spend our sunset years telling our children and our children's children what it was once like in the United States where men were free."
"You and I have the courage to say to our enemies, "There is a price we will not pay." "There is a point beyond which they must not advance."
"We'll preserve for our children this, the last best hope of man on earth, or we'll sentence them to take the last step into a thousand years of darkness."
-Ronald Reagan
[BOOM WEEK]
Q
World stalemate.
Must bring the whole world to a stalemate. Stalemate = no world war.
We all have the goods on everyone else.
That's part of the reason why some things that tie back to foreign heads of state will remain classified (not all).
We are in one of the most critical times of our country. Trump and others are working to balance the we're doing well for America (for the common person to endorse) while at the same time purify our govt and remove the bad actors who are entrenched. There is so much string pulling and blackmail that we need to cut these off to truly gain the power granted to us by the Patriots and hard working people of this great country.