December 1776, The Darkest Days Brings The Light, Everything Is About To Change – Ep. 2661
`Watch The X22 Report On Video
The economic disaster is now hitting Europe first, they are seeing rolling power outages. This will spread to the rest of the world, this is the plan of the [CB]. Trump and the patriots know the economic playbook. They stopped them from raising the rates in 2018/2019 and left the [CB] no path, they are trapped. The [DS] has lost the game, they are now fighting for their lives. The pandemic is about to disappear and they are using this last push to regain control of the narrative, but as time goes on the people are waking up from it. The military developed a vaccine that can handle every variant, herd immunity is now spreading, is their a need for boosters, No, plan failed. GW lost many battles, but it seemed the darkest and the war was lost, the colonist worked together to bring the light to the darkest days and turned the war around, everything is about to change.
---
Economy
2575
Q
!!mG7VJxZNCI
12/10/2018 15:20:23
 ID: a22a92
Archive Bread/Post Links: 4243549 / 4243710
Direct Link: 4243710
 the Kosovo Energy Distribution Services (KEDS) announced rolling two-hour power blackouts for 2 million people due to an "overload" of its electrical grid.
KEDS asked customers to reduce power given "insufficient internal generation to cover consumption and the global energy crisis."
The Balkan country, Europe's poorest nation, experienced a technical issue at its largest coal-fired power plant that had to shut down last month, which forced the government to import electricity at high prices.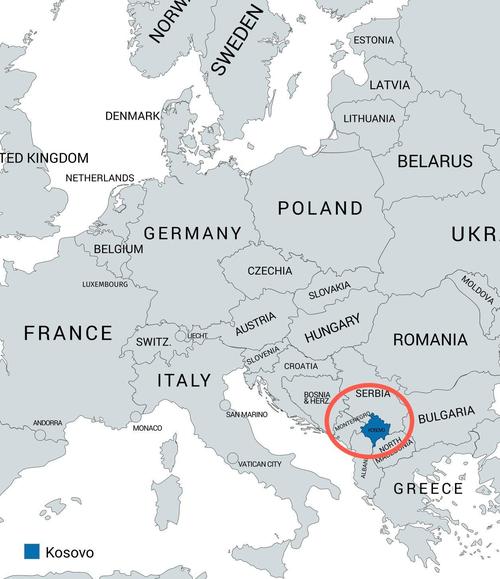 Simultaneously, Serbia was forced to cut electricity to customers, Britain's network operator issued a power supply warning, and France's nuclear plant outage, all culminated into a perfect storm of straining the continent's grid, resulting in reduced power supplies and exorbitantly high prices.
Eleven European associations (from steel to fertilizers to cement to paper mills) published a memo Thursday indicating energy-intensive companies are paying "unbearably high energy prices" that may force them to shutter operations.
Source: zerohedge.com
Back in 2018 leading up to Christmas the Federal Reserve began publicly flirting with the notion of ending asset purchases, reducing their balance sheet and committing to an all around taper of stimulus.  , but as we all know the Fed reversed course not long after.
To be clear, the Catch-22 of taper vs stimulus and stagflation vs deflationary collapse is only a trap for the American public, it is NOT a trap for the Fed.
Source: zerohedge.com
---
Political/Rights
Jared Schmeck, The Oregon father of four who trolled Joe Biden into saying "Let's go Brandon! I agree," in a Christmas Eve NORAD phone call for children and families spoke with the Oregonian/Oregon Live on Saturday, telling the paper "I understand there is a vulgar meaning to 'Lets go Brandon,' but I'm not that simple minded, no matter how I feel about him…It was merely just an innocent jest to also express my God-given right to express my frustrations in a joking manner…"
 Source: thegatewaypundit.com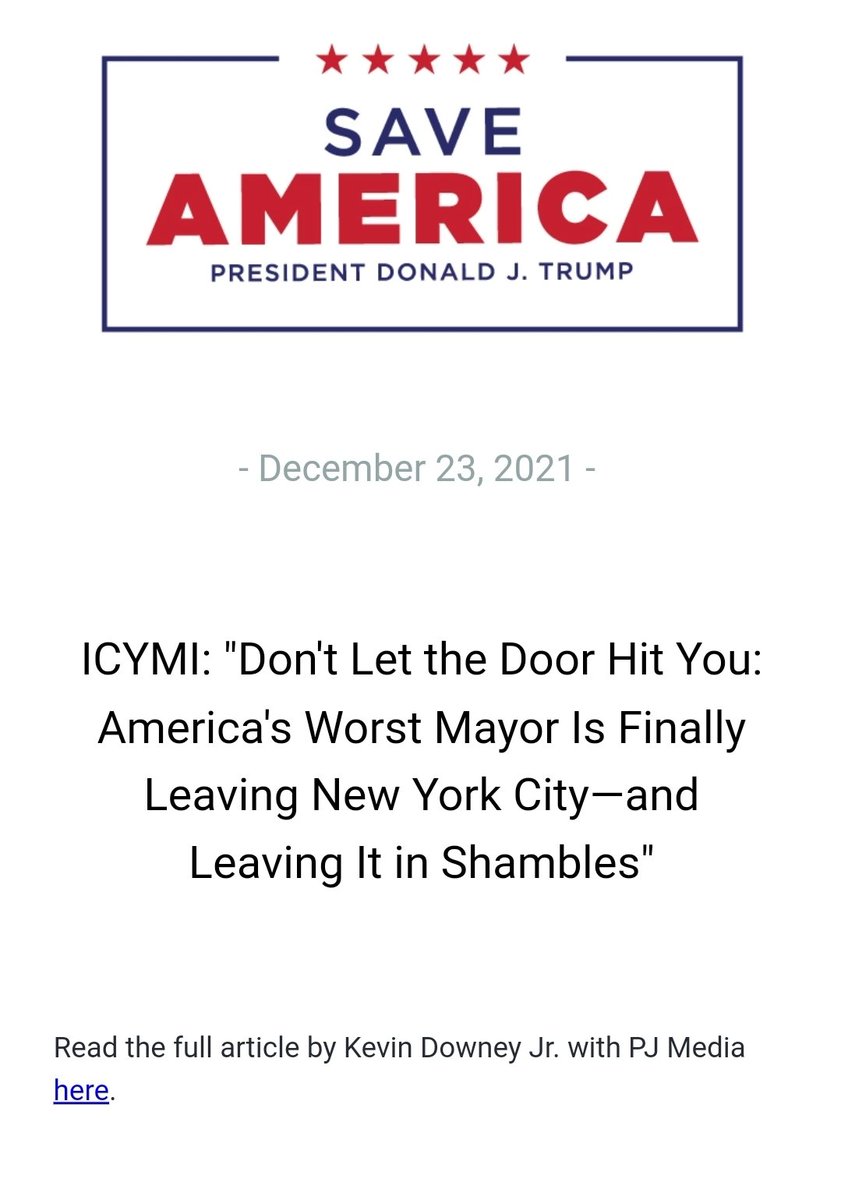 Project Veritas has received a major legal victory against the New York Times in an early Christmas present of sorts for the undercover journalist group. The news was delivered by Project Veritas' Chief Legal Officer Jared Ede.
"BREAKING: NY Supreme Court GRANTS Veritas' Motion; ORDERS New York Times to destroy attorney-client memos 'irregular[ly]' obtained from PV; REJECTS Times' cries of 'prior restraint' while citing case about 'Hit and run' journalism," Project Veritas' lawyer announced.
"How did NYT obtain the memos?" Ede continued. "Poss. 'improper means': 'The Times incredibly admitted that here 'no apparent bribery was used to obtain the memoranda.' … [PV] has met its burden of showing [the memos] were obtained by irregular means, if not both irregular and improper means."
"But the memos were public concern because it involved PV, no? No: '[S]ome things are not fodder for public consideration and consumption. These memoranda … are only between an attorney and a client, and it does not matter one bit who the attorney and client are'," the lawyer continued.
"The Times/corp. media argued prior restraint. Wrong," Veritas' counsel added. "The Times is perfectly free to investigate, … publish, opine, expose or ignore whatever aspects of Project Veritas its editors in their sole discretion deem newsworthy, without utilizing [PV's a/c] privileged memoranda."
"Of the Times' journalism, the court noted: … 'Hit and run' journalism is no more protected under the First Amendment, than speeding on a crowded sidewalk is permitted under a valid driver's license," the lawyer noted. "[T]his is no defeat for the First Amendment," wrote the Court. "It would indeed be a Pyrrhic victory…if the Amendment's safeguarding of the media… were confused with the attempt to constitutionalize the publication of the private, privileged communication …presented here."
Source: beckernews.com
---
Geopolitical/Police State
---
War
Russia withdraws troops from regions near Ukraine
Over 10,000 Russian soldiers are now heading back to their home bases following month-long drills held in various regions, including those bordering Ukraine.
The pull back was announced by the Southern Military District Command, on Saturday, with Interfax reporting that forces have finished their "operational coordination" exercise. It added that more than 10,000 servicemen would now "march to their home bases from the territory of joint training ranges."
The command confirmed that the drills, which lasted for about a month, were held in various regions, including Crimea and Rostov Oblast, which border Ukraine. The news comes amid tensions between Moscow and NATO over supposed Russian troop buildup near the country.
Source: rt.com
---
False Flags
President Biden and his administration were ripped after taking part in a holiday TV special that aired this week and featured a choir of nurses, with many calling it "out of touch" as cases of COVID-19 soar ahead of Christmas and the New Year.
Many critics took note of the performers' big smiles, happy dancing, and inconsistent masking.
"Why are a group of health care workers singing indoors in a #pandemic? Why are some of them unmasked? People have tested neg then pos within hrs," tweeted Dr. Tanya Michelle Prowell, an associate professor of oncology at Johns Hopkins Medicine. "This spectacle defies all common sense. #OmicronIsAirborne. Stop it & HELP #MedTwitter & #NurseTwitter. @POTUS  @FLOTUS @WhiteHouse"
Some critics pointed out that Northwell recently fired 1,400 unvaccinated health care workers. 
Source: nypost.com
WATCH–Fauci on a vax mandate for domestic air travel: "Anything to get more people vaccinated would be welcome"pic.twitter.com/zpITr3NSOw

— Election Wizard (@ElectionWiz) December 26, 2021
Procter & Gamble, one of the largest chemical manufacturers of personal care products in the world, has issued a sweeping recall for 32 widely used brands due to the detected presence of the cancer-linked chemical benzene.
The voluntary recall impacts numerous recognized products, such as: Pantene, Herbal Essence, Aussie and Old Spice. The full list is available on the FDA website. The company explained the reason for the recall in an announcement.
"The Procter & Gamble Company (NYSE: PG) today issued a voluntary product recall to the consumer level of aerosol dry conditioner spray products and aerosol dry shampoo spray products from Pantene, Aussie, Herbal Essences, and Waterless produced in the United States, in addition to previously discontinued aerosol dry shampoo products from Old Spice and Hair Food, due to the presence of benzene detected in some products," the company said.
It provided a reason in a "risk statement" about the detected presence of benzene in the products.
"Risk Statement: Benzene is classified as a human carcinogen," the company said. "Exposure to benzene can occur by inhalation, orally, and through the skin and it can result in cancers including leukemia and blood cancer of the bone marrow and blood disorders which can be life-threatening."
Source: beckernews.com
Rochelle Walensky, Director of the Centers for Disease Control and Prevention (CDC), has been at the forefront of the senseless agenda to push masks on schoolchildren in America – whether they need them or not.
Now, even The Atlantic has had enough and is calling out CDC Director Walensky for misleading the public, even if it is in a tamer manner than is required. Unfortunately, it provides very poor evidence to support its claims in the opening of its article. We will briefly address that before getting into the story's debunking of the director's claims.
"Scientists generally agree that, according to the research literature, wearing masks can help protect people from the coronavirus, but the precise extent of that protection, particularly in schools, remains unknown—and it might be very small," the article goes on.
This is incorrect. It is once again the shoddy "appeal to consensus" that does not constitute actual science. Science entails falsifying claims. There are a variety of "masks" and they have different characteristics. As OSHA has stated, neither cloth masks nor surgical masks are designed to protect wearers from airborne pathogens, particularly respiratory viruses. The confidence intervals for the efficacy of cloth masks and surgical masks to slow the spread of respiratory viruses are poor. N95 masks fare only slightly better.
  if you compare this chart with one that shows school masking policies in the U.S., you may find it no surprise that masking does not seem to make any significant difference preventing Covid-related mortality among children.
Source: beckernews.com
  data from a new study suggests negative effectiveness, that is the very thing Fauci warned as a potential: a higher likelihood of being infected with Omicron than if you had simply been unvaccinated, 90 days after being vaccinated. The study, entitled "Vaccine effectiveness against SARS-CoV-2 infection with the Omicron or Delta variants following a two-dose or booster BNT162b2 or mRNA-1273 vaccination series: A Danish cohort study," shows that both mRNA vaccines maintained a better than 50% effectiveness against previous variants of COVID-19, that effectiveness drops to nearly zero 60 days after the vaccine is administered and actually provides a negative response after 90 days. In fact, initial vaccine efficacy against Omicron for both vaccines tested was below that of the effectiveness against Delta after more than 90 days.
What this tells us is what the data have been telling us all along: That the vaccines provide no protection against Omicron, and can even make it more likely for you to be infected with the virus.   
source: redstate.com
Chris Davies and his father Donald have been fighting for their mother and wife Kathy Davies' right to try the drug Ivermectin as a COVID-19 treatment at Fauquier Health hospital in Warrenton, Virginia, for the past few weeks. But the hospital — where Chris happens to work as a radiologic technologist — had put his mother through a series of legal hoops seemingly designed to block the treatment from being given to her.
On Monday, December 13, Virginia's 20th Judicial Court found Fauquier Health in contempt of court after refusing to comply with previous orders and ruled that by 9:00 p.m. Eastern time tonight, Kathy Davies must be given the dose of Ivermectin as prescribed by a doctor retained by the Davies family. Additionally — if the hospital did not comply — the state had the right to fine the hospital $10,000 per day. That order would have been applied retroactively from December 9 onwards. The court also ordered that the Davies family be given police escort if necessary to administer the drug to their mother.
But, the court also said that the hospital had an opportunity to purge the contempt charge by complying with the order. The hospital is reportedly now opting to comply with that order after a week of arguing why they could not allow the drug to be given to Kathy Davies as the family requested.
The [DS]/BIg Pharam sold the vaccines as if they would stop transmission, slow the spread, and be the end of covid-19. 
They all lied because their goal is to have the virus spread for as long as possible, to kill as many people as possible (block early treatment), and to spread as much fear as possible. 
Because the ultimate goal of the covid-19 response has always been to vastly increase top-down government, authoritarianism, and totalitarianism throughout the world.
Now they are trapped, people can see they were lied to, think about what just happened with the military, with herd immunity
Trump's plan is working, optics are very important
Dr. Anthony Fauci says he was "stunned" and "dismayed" that Donald Trump got booed when he revealed he received a booster shot of the COVID vaccine.
"I was stunned by that," Fauci said. "I mean, given the fact of how popular he is with that group, that they would boo him, which tells me how recalcitrant they are about being told what they should do."
Source: thegatewaypundit.com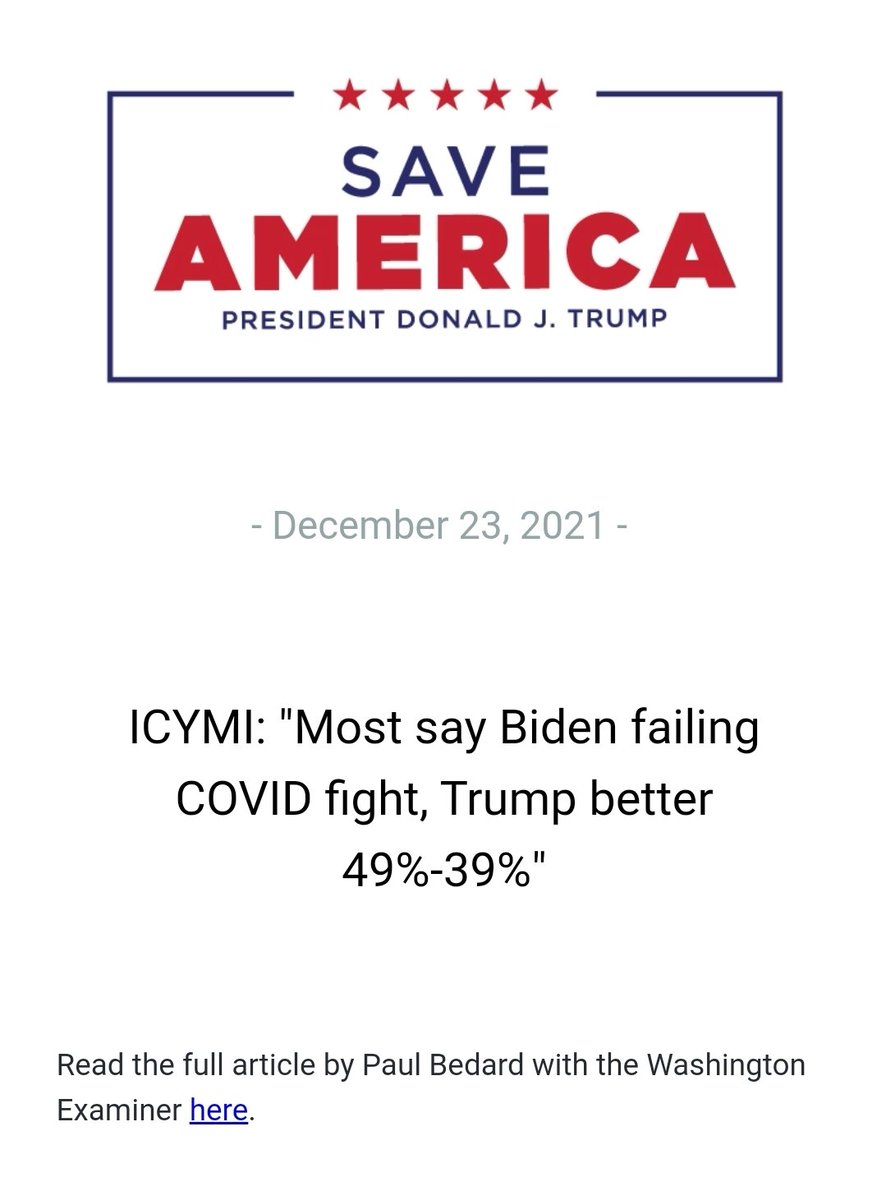 Buzzfeed wants to "deplatform white parents" from any decisions about their children's education. They want to use taxpayer money to push gender ideology and critical race theory—with no obstruction. pic.twitter.com/cptWvDkOVu

— Christopher F. Rufo ⚔️ (@realchrisrufo) December 23, 2021
Unfortunately for Buzzfeed, the majority of parents of all racial backgrounds oppose critical race theory in the curriculum. Their only hope is to poison the well with demonization of "white parents." pic.twitter.com/gw4uFLM6A7

— Christopher F. Rufo ⚔️ (@realchrisrufo) December 23, 2021
Nikole Hannah-Jones, 1619 Project creator and professor, said Sunday on NBC's "Meet the Press" that laws prohibiting her work in education were an example of Americans entering "a dark age of repression and suppression of the truth."
Hannah-Jones said, "I don't know honestly I'm quite concerned about what's happening in our country because, as you know, my project, which is a work of journalism by The New York Times is banned by name in Georgia, Florida, and Texas. There are efforts to ban the teaching of this history in Oklahoma, South Dakota, Tennessee.
Source: breitbart.com
---
Q
She is hit approximately thirty- five times over the course of 4 minutes and 30 seconds, while appearing to be begging for mercy the entire time. She is hit with the baton while facing away. She is hit with the baton while facing forward. She is speared and poked with the baton about the face so as to inflict maximum pain. She collapses more than once and is stood up by the officers only to be maced and beaten again. 
** Her DOJ report is here.
Not once in the DOJ report do they describe the brutal pummeling she received at the hands of the Capitol Police officers.
The fact that they ignored the police brutality in their report is frightening.
After the police officers beat Victoria with batons for several minutes and smashed her in the face with their fists, they put her in zip-tie handcuffs and paraded her through the US Capitol and into a police vehicle.
Victoria White is lucky to be alive today.
Two other female Trump supporters were not so lucky that day.
 
Source: thegatewaypundit.com
 14 Republicans signed a letter to Washington DC Mayor Muriel Bowser demanding she fire her far left Deputy Warden Kathleen Landerkin after news broke of Landerkins extremist beliefs and torturing of prisoners.
Here is the letter sent to Mayor Bowser last week.
page 1

page 2

page 3

page 4

Source: thegatewaypundit.com
81 million "votes," most in history and…

41% of your own party thinks you cheated
https://t.co/AhznOMXZ5V pic.twitter.com/oE5vdr0WZY

— Liz Harrington (@realLizUSA) December 23, 2021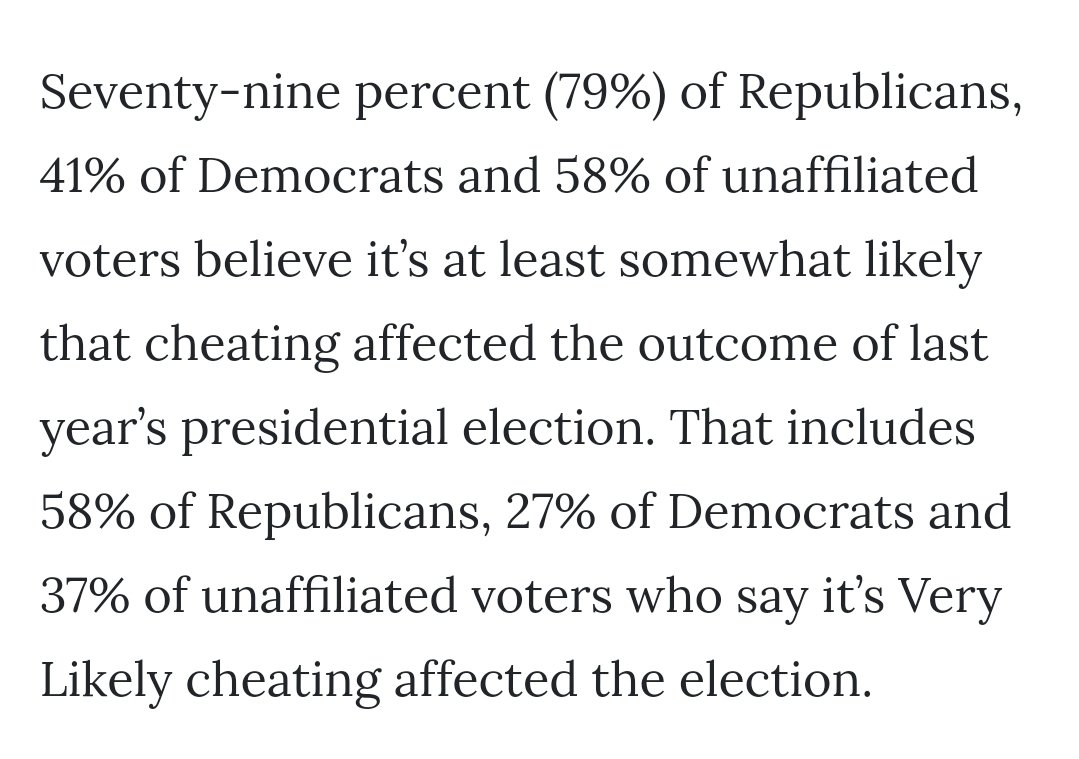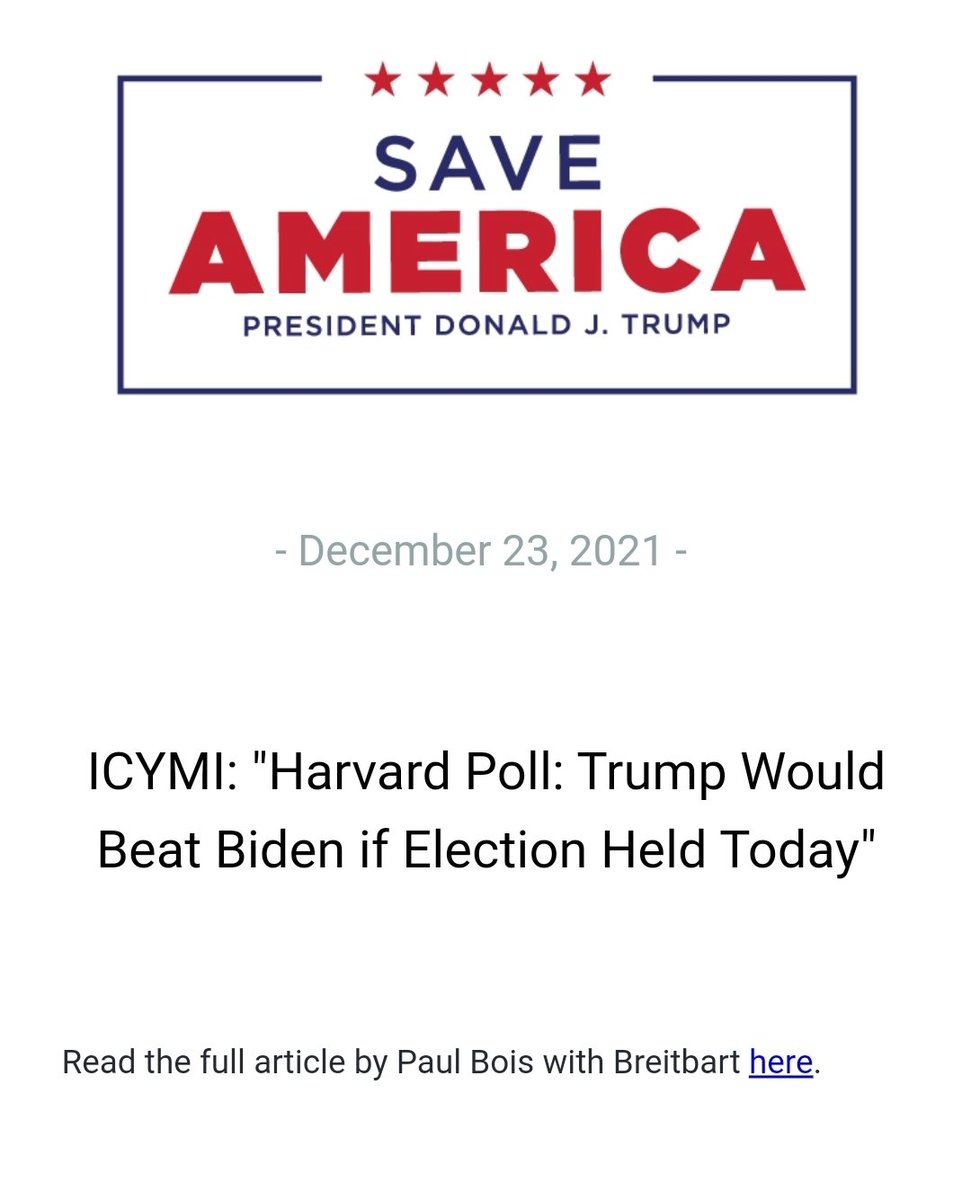 "P

resident Joe Biden released his request for discretionary funding for fiscal year 2022 on Friday (April 9), with a number of proposed increases to science organizations," The Scientist reported. "On top of a boost to existing research and development programs, Biden also calls for the creation of high-risk, high-reward agencies that would operate in much the same way as the Defense Advanced Research Projects Agency (DARPA), but would tackle problems in health and climate."
Source: beckernews.com
A CNN corresponded said Wednesday that Joe Biden 'seemed confused' in his ABC News interview earlier this week, when the president appeared to mix up COVID-19 at-home tests and antiviral pills.
Below is CNN's correspondent saying "Biden seems confused".
Note to the left.  If you're going to steal an election, get a candidate who knows he was in one. 
Source: thegatewaypundit.com
Hillary Clinton just won't go away.
A new report from The New York Times revealed that Vice President Kamala Harris held a White House meeting with Hillary Clinton in November.
It was also revealed that she has sought regular advice from Hillary Clinton.
They have spoken by phone every few months.
Source: thegatewaypundit.com
4014
Q
!!Hs1Jq13jV6
04/30/2020 16:50:58
 ID: 1656e4
Archive Bread/Post Links: 8976111 / 8976284
Direct Link: 8976284