They [DS] Are Fighting For Their Lives, Panic Mode, Something Big Is About To Drop – Ep. 2662
Watch The X22 Report On Video
The [CB] is moving forward with their plan to bring down their economic system. As the people observe this and see what is happening the people will have a choice, a choice that wouldn't be presented in other circumstances. The disease will be cured by we the people. The [DS] narrative is now falling apart, they are fighting for their lives. Panic mode. They know the people are waking up, the pandemic did not deliver what they needed, it is now coming to an end. They will continue to push it and keep the fear but this will fail. The pushed the tests off until Dec, they knew that cold and flu season was coming and they used it to push their agenda. But now it will all fall apart. Something big is about to drop and the [DS] knows its coming, people will begin to witness the truth.
---
Economy
---
Political/Rights
A New York judge ordered the New York Times Friday to return and destroy all copies it possessed of legal memoranda prepared for James O'Keefe's investigative journalism company, Project Veritas, saying it had violated his rights.
The memos were described extensively by the Times in a November article about how O'Keefe's lawyers advised the company to stay within the boundaries of the law in conducting their work. The publication was unusual, both because it came after the FBI had conducted a bizarre raid on O'Keefe's home looking for information about Ashley Biden's diary, and because the Times is currently involved in defending against a defamation lawsuit by O'Keefe brought in New York.
The Times had originally published the memos in full on its website, before removing the link but retaining the article.
Source: breitbart.com
---
Geopolitical/Police State
Gun control advocates express disappointment with Biden
Gun violence prevention advocates were hopeful a year ago that the Biden presidency would make progress on gun control. Instead, as his first year in office draws to an end, they are feeling disappointed.
Advocates say Biden's response to the recent school shooting in Michigan, when a sophomore opened fire at school and killed four students, fell short, and they are disheartened that the administration's nominee to lead the Bureau of Alcohol, Tobacco, Firearms and Explosives (ATF) withdrew.
 i
Source: thehill.com
TikTok 'challenge' warns of alleged school shooting threats across US
An anonymous threat made on TikTok has US school districts on high alert.
The threat, which is also being reported as a "challenge," claims that multiple school shootings will take place on Friday.
As a result, numerous schools across the nation have increased security and issued letters to parents as a precaution. Authorities, however, have deemed the threat to be fake.
"Law enforcement agencies have investigated this threat and determined that it originated in Arizona and is not credible," the official Baltimore County Public Schools Twitter account tweeted Thursday regarding schools in Maryland's most populous city.
Source: nypost.com
---
War
Pres Biden's dept of homeland security missed deadline 2report to congress on status of Afghan evacuees USA welcomes evacuees but must b properly vetted &composition reported esp after chaotic Afghanistan withdrawal I joined 5 senators in writing DHS demanding past due answers

— ChuckGrassley (@ChuckGrassley) December 23, 2021
---
False Flags
They said the vaccine would stop transmission.
They said the vaccinated could quit wearing a mask.
They said the vaccinated would not get sick.
They said the vaccinated were not going to die.
But only a few months later and they are backtracking on everything they once said about the COVID vaccines.
Source: thegatewaypundit.com
source: nationalpulse.com
A report coming out of Southern California notes that nurses are beginning to speak out about COVID vaccine concerns and observations.
The Conejo Guardian reports:
Ventura County nurses from differ­ent sectors and specialties are coming forward to blow the whistle on what they deem serious lapses in local health care practices, mostly related to COVID-re­lated protocols, "vaccine" mandates and politically and financially motivated bul­lying of medical staff, which these health care workers say is seriously compromis­ing the general quality of local care.
The report continues:
Angela, a nurse for more than 25 years, confirms that in her hospital's emergency room, they say they are seeing more heart problems in young adults, which are never reported to the Vaccine Adverse Event Re­porting System (VAERS) as potential ad­verse reactions to COVID "vaccinations."

Another nurse, Jennifer, says ER nurs­es privately say they are seeing "all the clot­ting, bleeding and things you would expect from the vaccine six months later — brain bleeds, heart attacks in younger 50-year-olds. No doctor will admit this is from the vaccine. They won't make the VAERS re­port."
Source: thegatewaypundit.com
 There is no "federal solution" to Covid.  
"Look, there is no federal solution," he said on a call to state governors. "This gets solved at state level …
Source: beckernews.com
Flashback
I'm not going to shut down the country.

I'm not going to shut down the economy.

I'm going to shut down the virus.

— Joe Biden (@JoeBiden) October 30, 2020
Since there is no federal solution, eveything that is put in place needs to be reversed, mandates, mask mandates, etc… 
They are now changing the narrative, they are putting the responsibility on the states, why? They know covid is coming to and end and they are trying to get ahead of it all and shifting the responsibility. 
Smoking Gun: The CDC Says that the PCR Test is Invalid. 
Does not differentiate between Covid-19 and Seasonal Influenza. 
Does not detect or identify SARS-CoV-2 and its variants.
If the PCR test is invalid as confirmed by the "Horse's Mouth": (ie. CDC), the 260 Million so-called "Confirmed Covid-19 Cases" collected and tabulated Worldwide since the outset of the alleged pandemic are meaningless.
There is no Pandemic. 
***
In the Course of the Next FIVE Days the RT-PCR Test in the US will be Declared Invalid?
In a bombshell decision, the Centers for Disease Control and Prevention (CDC) have withdrawn the insidious PCR test as a valid method for detecting and identifying SARS-CoV-2. 
"After December 31, 2021, CDC will withdraw the request to the U.S. Food and Drug Administration (FDA) for Emergency Use Authorization (EUA) of the CDC 2019-Novel Coronavirus (2019-nCoV) Real-Time RT-PCR Diagnostic Panel, the assay first introduced in February 2020 for detection of SARS-CoV-2 only."
In preparation for this change, CDC recommends clinical laboratories and testing sites that have been using the CDC 2019-nCoV RT-PCR assay select and begin their transition to another FDA-authorized COVID-19 test.
CDC encourages laboratories to consider adoption of a multiplexed method that can facilitate detection and differentiation of SARS-CoV-2 and influenza viruses.  
  the PCR test cannot differentiate between "SARS-CoV-2 and influenza viruses". We have known this from the outset.
The Covid-19 Omicron Christmas Lockdown
WHY is CDC waiting until December 31, 2021 to enforce the suspension of the invalid and flawed PCR test?  
Seasonal influenza which starts in October has contributed to driving up the number of so-called "Confirmed Covid-19 Cases".
And in recent developments, these PCR positive cases are routinely being categorized as  "Confirmed Covid-19 Omicron Variant Cases". It's also a period of the year when people catch a corona common cold which often results in a PCR positive.
Source:globalresearch.ca
Omicron Can Be So Mild, Americans Are Struggling To Distinguish It From A Common Cold
South Africa 🇿🇦 ends contact tracing, quarantines, and Covid tests for asymptomatic people.

This is the correct decision when the pandemic has ended and Covid is now endemic. All countries should do the same. pic.twitter.com/umZ13qWn1Z

— Dr. Eli David (@DrEliDavid) December 25, 2021
---
Q
Fulton County outsourced most of its work in the 2020 Election to numerous outsiders like: Dominion, the Elections Group, and others.
On October 21, 2020, the Fulton County Board of Commissioners held a meeting where they discussed who would be performing which tasks during the then upcoming election.  Most of the activities were outsourced to entities other than the County.
 
Source: thegatewaypundit.com
 3756
Q
!!Hs1Jq13jV6
12/27/2019 22:58:17
 ID: 812ed1
Archive Bread/Post Links: 7637408 / 7638149
Direct Link: 7638149
Anonymous
12/27/2019 22:38:58
ID:985a8e
Archive Bread/Post Links: 7637408 / 7637926
Direct Link: 7637926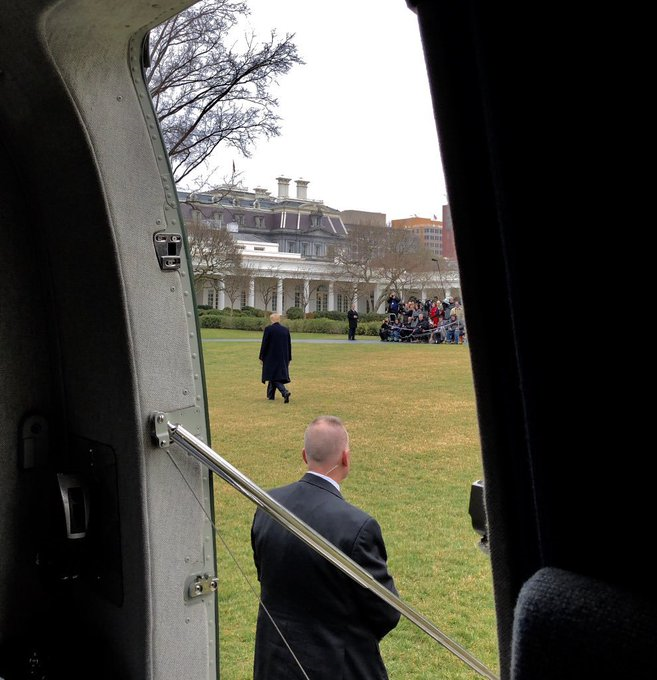 Image Name:
52ufmdsrgim234.png
Filename:
bd45592fac989bd8e2842c1caaf44a0cd83636d9ed01d7177da65570396d569f.png
3758
Q
!!Hs1Jq13jV6
12/27/2019 23:26:04
 ID: a902c6
Archive Bread/Post Links: 7638210 / 7638553
Direct Link: 7638553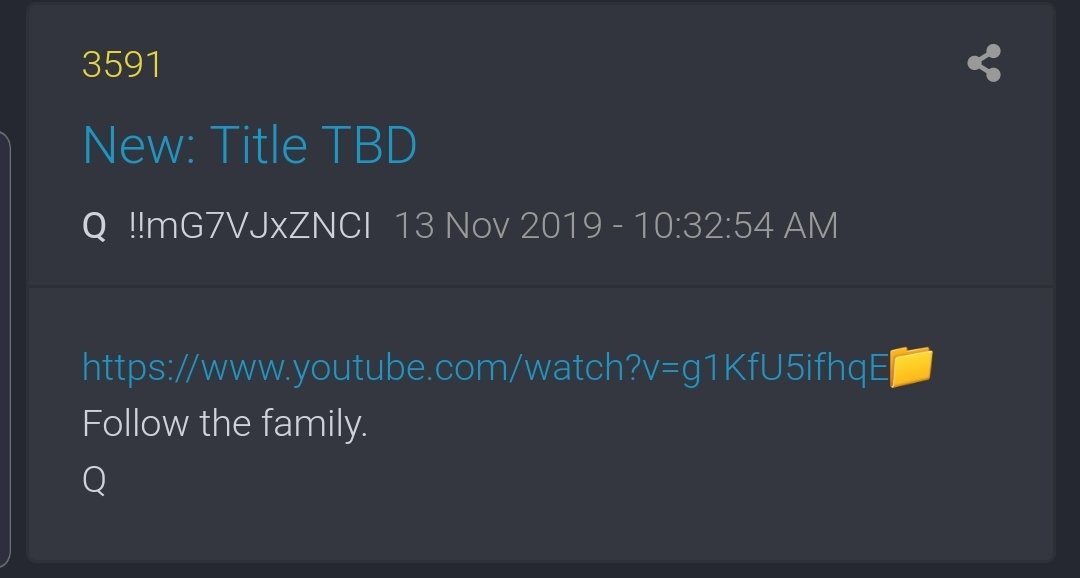 Image Name:
EJRl88_UcAA45bj.jpg
Filename:
19bc3a9cc4ed7db2f41a636cf67ba88e66e5746fe57a9b59d12ce4828782faa0.jpg
3759
Q
!!Hs1Jq13jV6
12/28/2019 00:12:03
 ID: 3d379b
Archive Bread/Post Links: 7638934 / 7639247
Direct Link: 7639247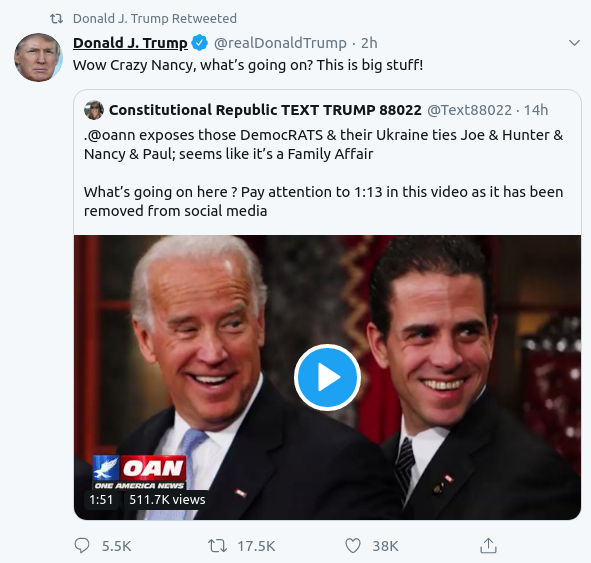 Image Name:
Selection_0387.png
Filename:
3730772df9d2c8a73eb375198aaba37d40892c66aaadb91d8644afffe0381b60.png
3761
Q
!!Hs1Jq13jV6
12/28/2019 12:20:38
 ID: d073d4
Archive Bread/Post Links: 7642793 / 7643055
Direct Link: 7643055