Deep Cleaning In Progress, Antifa Mapping Started Long Ago, We Have It All – Ep. 2650
Watch The X22 Report On Video
The fake news is doing exactly what they did during the 2008/09 crash, convince the American people that the economy is fine and nothing is going to happen. The [DS] has now borrowed more funds on the credit card to make a payment on the debt which will create more debt. Wages are going down and inflation is moving up. Inflation is now the biggest worry of the American people. The [CB] has prepared their [FF] control economic demolition. The [DS] is panicking, the puppet masters are not in control the patriots are and the [DS] is doing exactly what the patriots want. The pandemic is failing, this is why they are making a final push to get everyone vaccinated before the new test, tick tock its not going to work. Election fraud is now being exposed and those who committed the fraud are panicking. The [DS] is not building the narrative for the riots that are coming. Antifa cell arrested, mapping started a long time ago. What we are witnessing is the deep cleaning in the progress.
---
Economy
Who remembers what CNBC's Jim Cramer was telling people in 2008 before the crash? pic.twitter.com/xlCT3QufXA

— Jewish Deplorable (@TrumpJew2) December 10, 2021
TAKE A LISTEN
The United States pays its debts when they are due. That's why today, I signed a bill to fast-track the process to raise our debt limit. pic.twitter.com/Rx4MNC1XS9

— President Biden (@POTUS) December 11, 2021
Translation, we will use our Fed Credit card to borrow additional funds to pay for the debt which will create more debt. 
Here's the updated wage growth vs inflation graph. It is getting worse, not better. Good thing to show people who ask why Americans don't feel the economy is improving. For most, it's not. pic.twitter.com/M6czZon3TL

— Andy Puzder (@AndyPuzder) December 10, 2021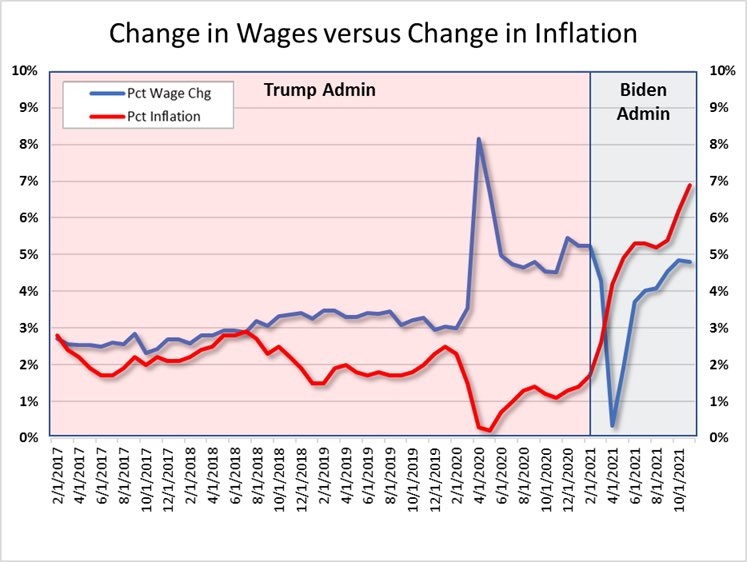 Inflation has surpassed the coronavirus as the number one concern for Americans, a Friday CNBC poll revealed.
Prices have increased across the board. Gasoline, food products, housing, shipping, electronics, and energy prices have all risen, offsetting workers' wages.
A November poll found a majority of Americans blame Biden for inflation, while 77 percent indicated inflation was impacting their lives, including a majority of both Republicans and Democrats.
Fifty-seven percent of Americans blame Biden for inflation, two percentage points worse than coronavirus.
Source: breitbart.com
Israel   led a 10-country simulation of a major cyberattack on the global financial system in an attempt to increase cooperation that could help to minimise any potential damage to financial markets and banks.

The simulated "war game", as Israel's Finance Ministry called it and planned over the past year, evolved over 10 days, with sensitive data emerging on the Dark Web. The simulation also used fake news reports that in the scenario caused chaos in global markets and a run on banks.The simulation — likely caused by what officials called "sophisticated" players — featured several types of attacks that impacted global foreign exchange and bond markets, liquidity, integrity of data and transactions between importers and exporters.

"These events are creating havoc in the financial markets," said a narrator of a film shown to the participants as part of the simulation and seen by Reuters.

Israeli government officials said that such threats are possible in the wake of the many high-profile cyberattacks on large companies, and that the only way to contain any damage is through global cooperation since current cyber security is not always strong enough.

  Source: reuters.com
---
Political/Rights
"Honored and Delighted to Join Jeff Zucker and His Great Team" – Chris Wallace will Join CNN as Anchor for CNN+
Chris Cuomo gone, Brian Williams gone, Maddow soon to be gone, Don Lemon on his way out, Jake Tapper in hot water too and will be forced out, Chris Cuomo gonna take out CNNs big boss Zucker…. and now Chris Wallace resigns effective immediately and moving to cnn
Q 

!UW.yye1fxo

 

ID: 94b137

 No.350607

Anonymous

 

ID: 90db37

 No.350576


>>350546
Chris Wallace looks clean as far as those descriptors used by Q are concerned. Looking into Matthews now
'
WikiLeaks publisher Julian Assange has been recovering from a stroke he suffered in London's high-security Belmarsh prison, his wife revealed on Saturday..
The stroke began during a video appearance before the British High Court on Oct. 27, leaving Assange with memory problems, neurological damage and a drooping eye, Daily Mail reports.
Attorney Stella Moris, Assange's fiance, attributes his declining health to the prison's decrepit conditions, where he is "short of fresh air and sunlight, an adequate diet and the stimulus he needs."
"J
Source: thegatewaypundit.com
Why wasn't HRC prosecuted for the emails? Put simply, Obama ultimately OK'd by using the non govt email addy to communicate w/ Clinton. Obama also had an alias along with each of his cabinet members. Therefore indicting HRC would lead to indicting Obama & his cabinet etc which could never happen. Remember he lied about knowing but that ultimately came out in the dump. Poof!
Griffin faces "three counts of using a facility of interstate commerce to attempt to entice minors to engage in unlawful sexual activity,"
"Source: thepostmillenial.com
Video shows a large tornado whirling in Sacramento, Kentucky.

Multiple tornadoes tore through parts of the state, killing at least 70, the governor said. https://t.co/5JPmmoztiI pic.twitter.com/U50nPESXre

— ABC News (@ABC) December 11, 2021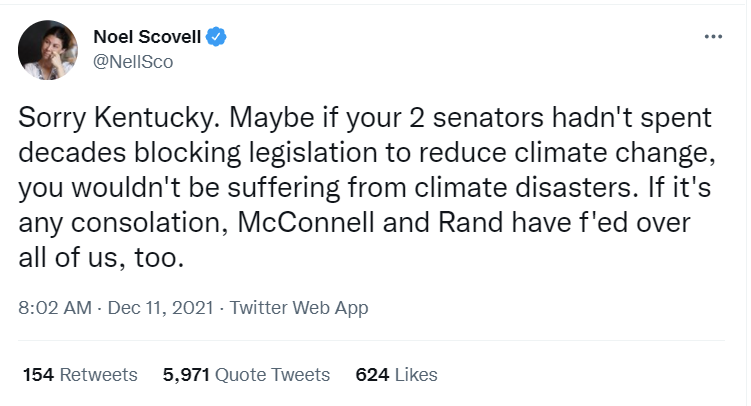 President Biden after deadly tornadoes rip through South, Midwest: "The fact is that we all know everything is more intense when the climate is warming."pic.twitter.com/b7FQnXrfTV

— Breaking911 (@Breaking911) December 11, 2021
Scientist here.

The 🌪️ in this part of the country are in no way related to global warming (most disasters in fact are not) as you claimed without evidence.

In 1925, ~750 people were killed and ~2,300 were injured in basically the same area.https://t.co/L5oK67c4AQ https://t.co/aTSjHjrjHl

— Andrew Follett (@AndrewCFollett) December 11, 2021
Deaths from natural disasters have actually been declining for decades and are at near historic lows…and this is unlikely to change.

Please stop spreading scientific illiteracy and terror about this topic. pic.twitter.com/kNexBW1J0K

— Andrew Follett (@AndrewCFollett) December 11, 2021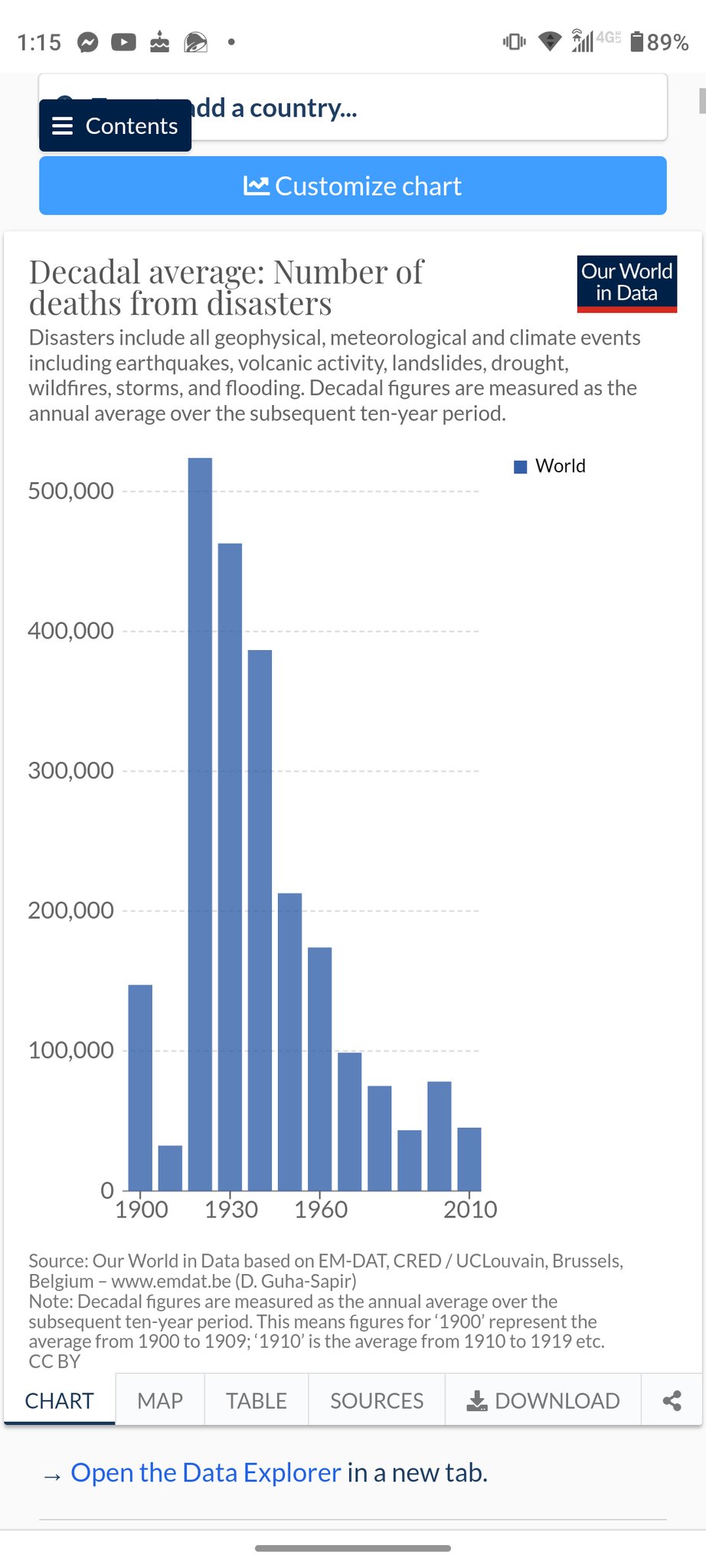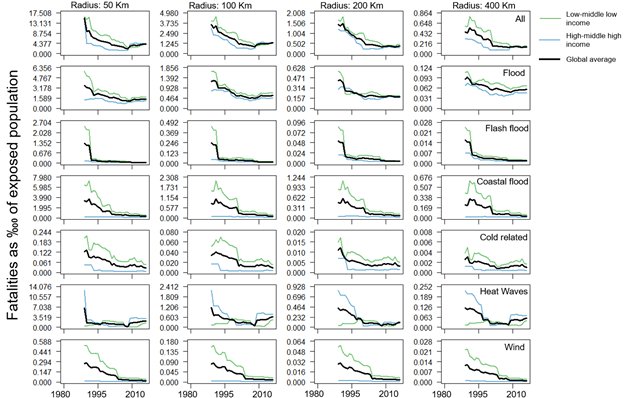 ---
Geopolitical/Police State
Gavin Newsom Engineering Mass Lawfare Against Companies That Manufacture Assault Weapons
  Newsom has announced he intends to create legislation that would enable Democrat activists to sue companies that manufacture and sell assault weapons,
Newsom's proposal would allow anti-gun activists to seek damages of more than $10,000 for every time an assault weapon is sold or manufactured in California. It would also target patriots who build rifles using a legal 80 percent lower, allowing the legal creation of AR-style rifles that haven't been processed through the ATF's serial number system. 
Source: bigleaguepolitics.com
---
False Flags
TAKE. A LISTEN
  Most of the 43 COVID-19 cases caused by the Omicron variant identified in the United States so far were in people who were fully vaccinated, and a third of them had received a booster dose, according to a U.S. report published on Friday.
Source: reuters.com
New York City Mayor Bill de Blasio, in his last few weeks in office, is attempting to silence parents critical of public education policies, according to two parent leaders.
Proposed Chancellor's Regulation D-210 would give the Department of Education (DOE) the authority to "discipline and remove" elected parents from Community Education Councils (CEC) — the city's version of a school board — if they criticize the school district they are charged with holding accountable, write former District 2 CEC president Maud Maron and current District 2 CEC vice president Danyela Souza Egorov in the New York Post.
Source: breitbart.com
---
Q
Good morning Deputy Warden @awkathyjo,

How's the DC Gulag this morning?

You are responsible for human rights violations in the DC Jail and torture and abuse of pre-trial defendants.

It's clearly bc of your extreme political views.

But you're not alone, many are guilty too. pic.twitter.com/NVUlTGl6Wb

— Marjorie Taylor Greene 🇺🇸 (@mtgreenee) December 11, 2021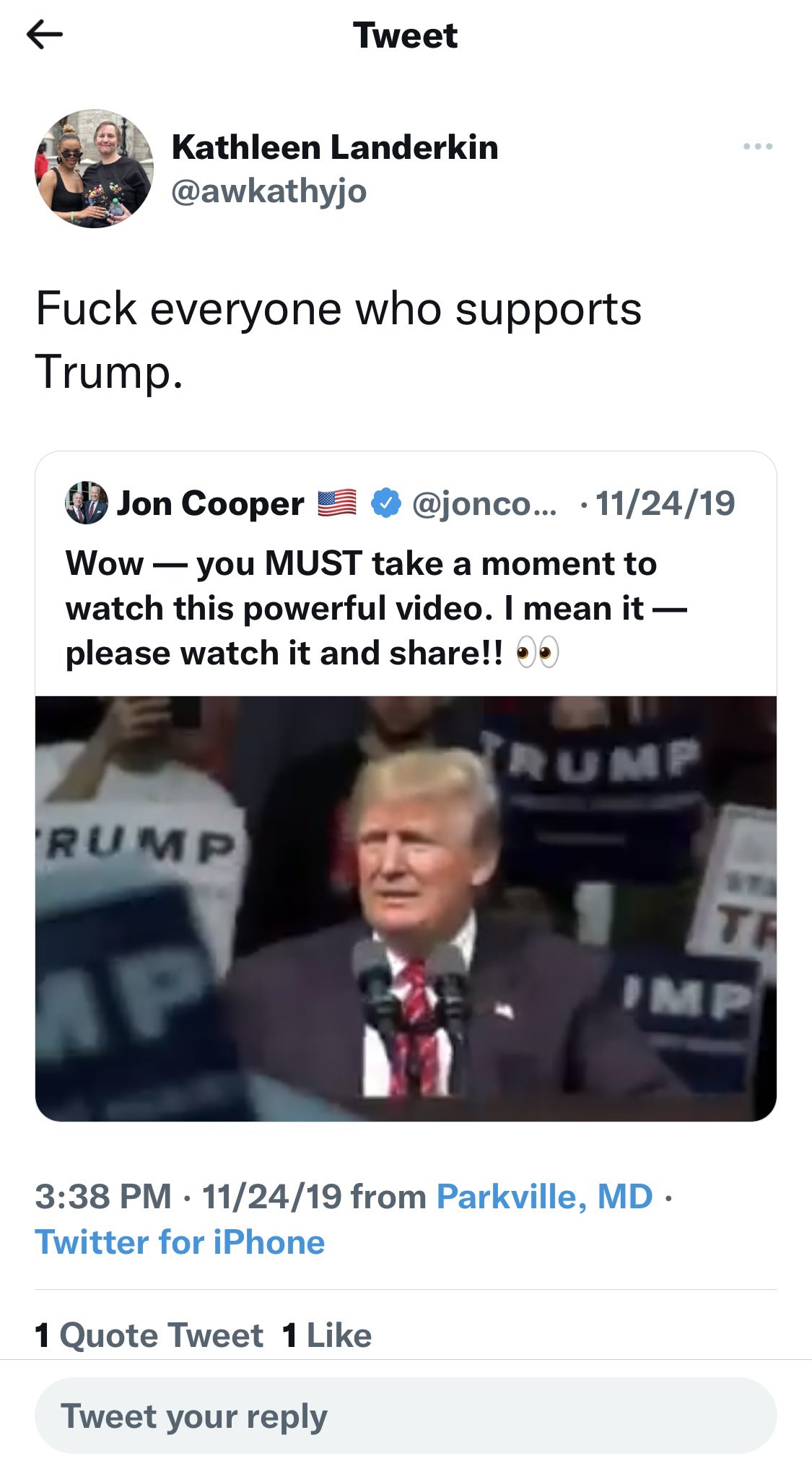 Droves of anti-Trump & anti-republican tweets from the Deputy Warden of the DC Jail where all of the protesters from J6 are being held in AWFUL conditions.@awkathyjo is responsible for GRAVE human rights violations and she must be held accountable immediately.

Watch & RT! pic.twitter.com/mTn3KSk569

— Alex Bruesewitz (@alexbruesewitz) December 11, 2021
Pitts told Perdue and the auditors to, "Stay the hell out of Fulton County!"
Atlanta Intown reported:
Fulton County Commission Chairman Robb Pitts has sent a very direct message to GOP gubernatorial candidate David Perdue, who filed a lawsuit Friday seeking to inspect absentee ballots from the November 2020 election: "Stay the hell out of Fulton County."
Source: thegatewaypundit.com
Democrats in Pennsylvania are complaining about the forensic audit being performed there. 
 
Corrupt AG Shapiro called the Pennsylvania election for Biden before the election took place.
Shapiro then ignored the hundreds and thousands of complaints, some with supporting affidavits, that notified public officials like Shapiro of massive fraud in the state.  Yet Shapiro did nothing.
Source: thegatewaypundit.com
Wisconsin Hearing Emails Show Democrat Operatives Coordinating With City Election Officials
The Wisconsin Assembly hosted two back-to-back hearings on Dec. 8, showing aggressive coordination between Democrat operatives and city and state election officials in the months running up to the Nov. 2020 election. 
The Dec. 8 hearing revealed a series of emails obtained through open records requests showing various organizations, including Mark Zuckerberg's well-funded CTCL, were, for all intents and purposes, allegedly allowed to hijack many of the mechanisms used for get-out-the-vote (GOTV) initiatives in the WI5. The coordination targeting Democrat voters was made possible because of nearly $9 million in Zuckerberg funding allegedly to help make things safer for voters because of the pandemic.
Source: uncoverdc.com
WIN: Court rules Arizona mail-in voters must sign ballots no later than Election Day
MSNBC  national affairs analyst John Heilemann said Sunday on NBC's "Meet the Press" that there were "30 million people right now who are ready to take up arms" for former President Donald Trump.
Anchor Chuck Todd said, "I want to read what Bart Gellman wrote in the cover story for The Atlantic. Some might say it is hyperbolic, but John Heilemann, I'm curious if you think it is? The headline is Trump's Next Coup Has Already Begun. 'Trump and his party convinced a dauntingly large number of Americans, that the essential workings of democracy are corrupt, that the made-up claims of fraud are true, that only cheating can thwart their victory at their polls, that tyranny usurped their government and that violence is a legitimate response.' Hyperbolic or fact?"
Heilemann said, "Fact, I think. The strength of that Gellman piece is it lays out this extraordinary reality that there is this research that shows something like 8% and maybe as many as 12% that say Joe Biden was illegitimate and violence is an appropriate tool to removing him and restoring Donald Trump. That's between 20 and 30 million people. 
Source: breibart.com
Prosecutors Make First Move to Break Up Antifa Cell as 11 Activists Charged With Violence
For the first time in the U.S., prosecutors are attempting to break up a network of alleged violent antifa cells.
This week, the San Diego County District Attorney's office charged 11 alleged antifa members with felony conspiracy and felony assault charges, among other crimes, in a riot case where supporters of former President Donald Trump and random bystanders were beaten in Pacific Beach, California in January. Eight suspects were arraigned this week; they have all pleaded not guilty.
Eight suspects were issued search and arrest warrants last week in San Diego County and Los Angeles County. Police recovered three guns, ammunition, body armor and drugs. The large operation to arrest the suspects involved mutual support from multiple law enforcement agencies in Los Angeles, Long Beach and Escondido. The case is sending shockwaves through far-left networks in Southern California, who have been raising funds for their comrades.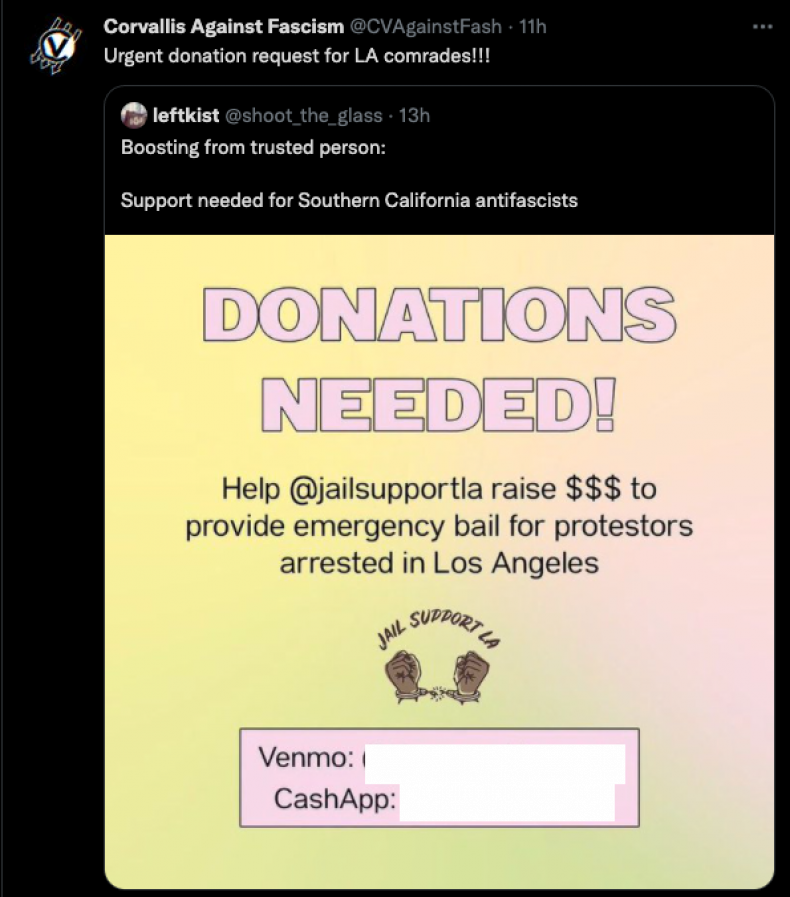 source: newsweek.com
4366
Q
!!Hs1Jq13jV6
05/31/2020 16:10:23
 ID: b9dffc
Archive Bread/Post Links: 9397872 / 9398032
Direct Link: 9398032
337
Q
!ITPb.qbhqo
12/13/2017 00:12:53
 ID: 9044d9
Archive Bread/Post Links: 85308 / 85926
Direct Link: 85926