Define Treason, Enemy Combatants, Big Picture, Gitmo War Court – Ep. 2666
Watch The X22 Report On Video
The [CB] fiat currency time has come to an end. The people are starting to realize with inflation that there is something wrong and now financial pundits are speaking out for Crypto. Bitcoin did better than gold and the market. The [DS] players know that Trump just didn't walk away, they know there is a plan and this is why they are pushing everything they have, but in the process they have exposed their true agenda and the people can see this very clearly. The pandemic narrative is all over the place because the people are now believing and beginning to question it all. If the PCR test doesn't work why are they pushing it to create fear. Right on schedule the flu is making a come back and now they are prepared to give both jabs. Gitmo is now building a war court, this was approved before the resident took office. This is war and since we are at war and the military knows we are at war who is really in control.
---
Economy
Cryptocurrencies like Bitcoin are 'apolitical' says financial expert The news comes as the Eurozone sees unprecedented rises in interest rates, with the likes of Germany seeing a record 29-year high of 5.2 percent due to high energy and production costs, and supply chain issues all taking their toll. For the Euro, this means printing more money in order to meet the inflation demands, both devaluing the currency in the process, as well as adding to national and regional debts in the process.
Source: express.co.uk
Despite 2021 having been a wild ride for cryptos — and Bitcoin finishing the year lower than expected — the crypto outperformed both gold and the stock market for the third year. 
Bitcoin, hovering around $47,000 today is up 70% year-to-date, according to Seeking Alpha. The crypto reached an all time high of $69,000 in November.
In comparison, the S&P 500 index surged 28%, and gold dropped by 7% in the same period, marking the third consecutive year that Bitcoin has outperformed the two, according to Cointelegraph, citing a report by Arcane Research.
  institutional investors now see it not as a niche asset but, rather, as an asset that has reached enough legitimacy that it's worthy of getting exposure to," Cymbalisty said. " Below that $1 trillion threshold, most corporate executives and boards stay on the sidelines. Because of this entry by corporations, hedge funds, pension funds and even nation-states, Bitcoin's price is on this steady, slow-grind upwards trend despite temporary pullbacks." 
He added that the adoption rate of Bitcoin is now so rapid — almost twice the pace of which the internet itself was adopted — that steady annual price gains of 75%, 100% and higher look possible if not entirely likely.
"As compared to gold and other assets, I suspect that people will increasingly see Bitcoin as a safer and more reliable investment in terms of storing wealth while also getting solid returns in terms of price movements," he said.
Source: gobankingrates.com
---
Political/Rights
Ghislaine Maxwell's little black book under FBI review, says report
Convicted sex trafficker Ghislaine Maxwell's "little black book" of contacts is under FBI review according to a report.
Maxwell was connected to some of the most high-profile people in the world and now prosecutors in the US have vowed to pursue all of those involved in the sexual-abuse ring centred on the disgraced socialite and the late sex offender Jeffrey Epstein.
A source told The Mirror: "Whereas Epstein brought the cash, Maxwell brought the contacts."
The source further told the publication that FBI director Christopher Wray has vowed that "those who committed a crime with [Epstein and Maxwell] will not escape justice under his watch".
Source: independent.co.uk
The amount of criminal activities and corruption going on in the US today is unimaginable.  The Biden government, aided by a corrupt DOJ, is flying planeloads of illegal immigrants from the Southern border to states across the country daily and no one is saying 'boo'. 
They are hiding these flights from the public by moving the illegals in the middle of the night.
On Thursday night another flight load of illegal aliens boarded a plane in El Paso.  Forget about proper identification or COVID-19 vaccines, these people are held to a different standard when compared to the average American.  Busses carry the illegals straight to the tarmac where their flight is waiting.  Below illegal aliens wait to load onto flight WAL695.
Their flight on Thursday was "World Atlantic" flight WAL695.
The flight departed from El Paso shortly after midnight after the illegal immigrants were boarded in the back of the plane.  The flight flew directly to Allentown, PA.
World Atlantic Airlines has a very sketchy record.  Its website has little information.  No flights are listed.  The owner is reportedly a man by the name of Tomas Romero.
Source: thegatewaypundit.com
Illegal aliens, tourists, and foreign visa workers delivered nearly 400,000 children in the United States over the last 12 months, prior analysis concludes, securing birthright American citizenship.
The analysis, published in 2018 by the Center for Immigration Studies, states that close to 400,000 "anchor babies," the term used to describe the U.S.-born children of illegal aliens, are delivered across all 50 states each year.
Anchor babies are rewarded with birthright American citizenship despite their parents having no legitimate ties to the U.S., many having only recently arrived. Years later, when the child is considered an adult, they can sponsor their parents and foreign relatives for green cards — anchoring their family in the U.S. for generations.
Specifically, about 300,000 anchor babies are delivered to illegal alien parents every year. In addition, about 72,000 anchor babies are delivered to foreign tourists, foreign visa workers, and foreign students annually.
Source: breitbart.com
---
Geopolitical/Police State
Bye bye BlackBerry: Company announces software will 'no longer reliably function'
A

ny device running on BlackBerry's software after Jan. 4 will "no longer reliably function," according to the company.
"As another milestone in the BlackBerry journey, we will be taking steps to decommission the legacy services for BlackBerry 7.1 OS and earlier, BlackBerry 10 software, BlackBerry PlayBook OS 2.1 and earlier versions, with an end of life or termination date of January 4, 2022," a company statement read.
An individual using a device with the software will not be guaranteed the ability to make calls, text, use data, have an SMS connection, or call the police, according to the statement.
source: washingtonexaminer.com
777
Q
!UW.yye1fxo
02/15/2018 15:47:34
 ID: 6d0fd8
Archive Bread/Post Links: 388328 / 388588
Direct Link: 388588
Anonymous
02/15/2018 15:43:21
ID:5f2245
Archive Bread/Post Links: 388328 / 388528
Direct Link: 388528
>>388486
---
War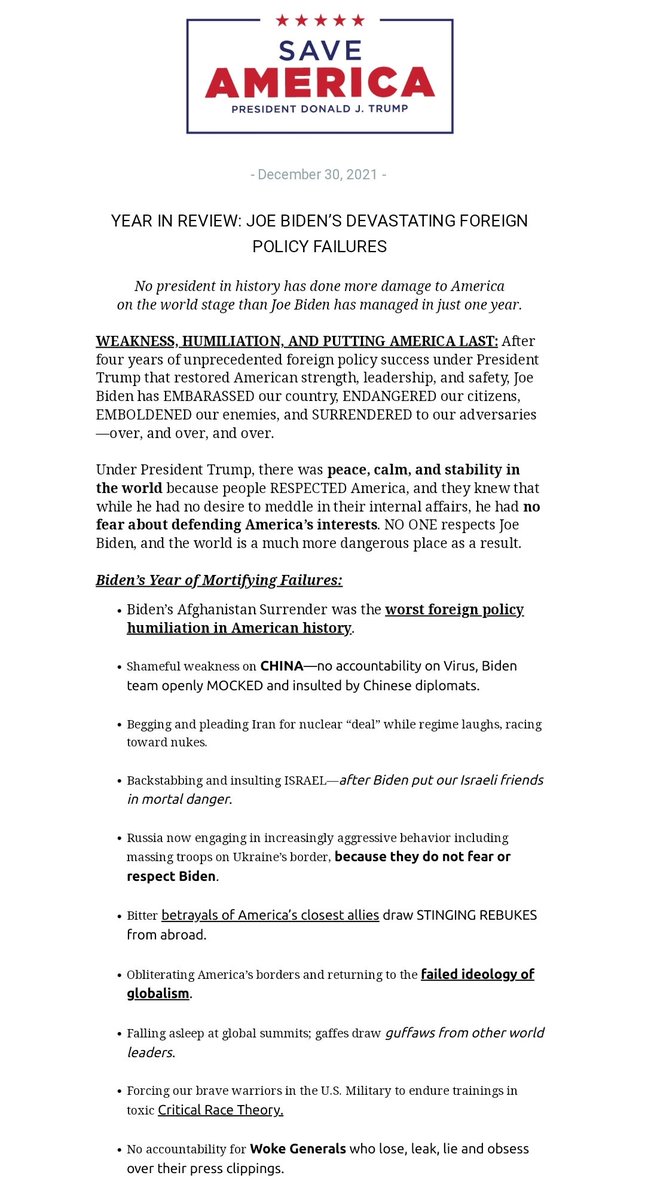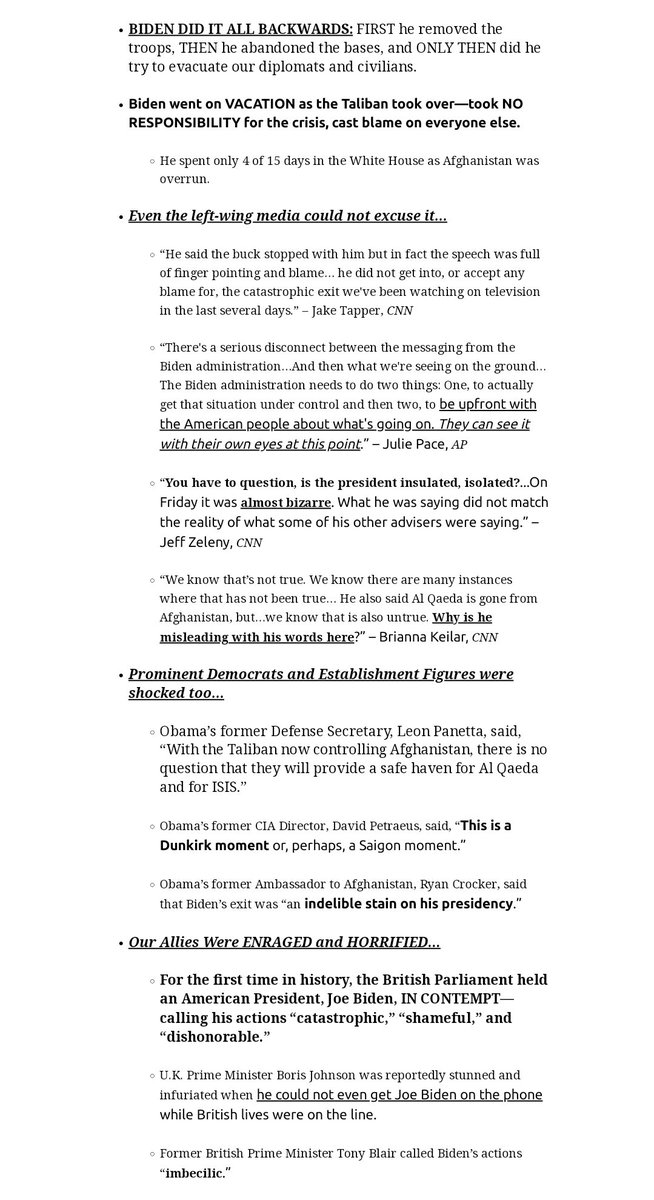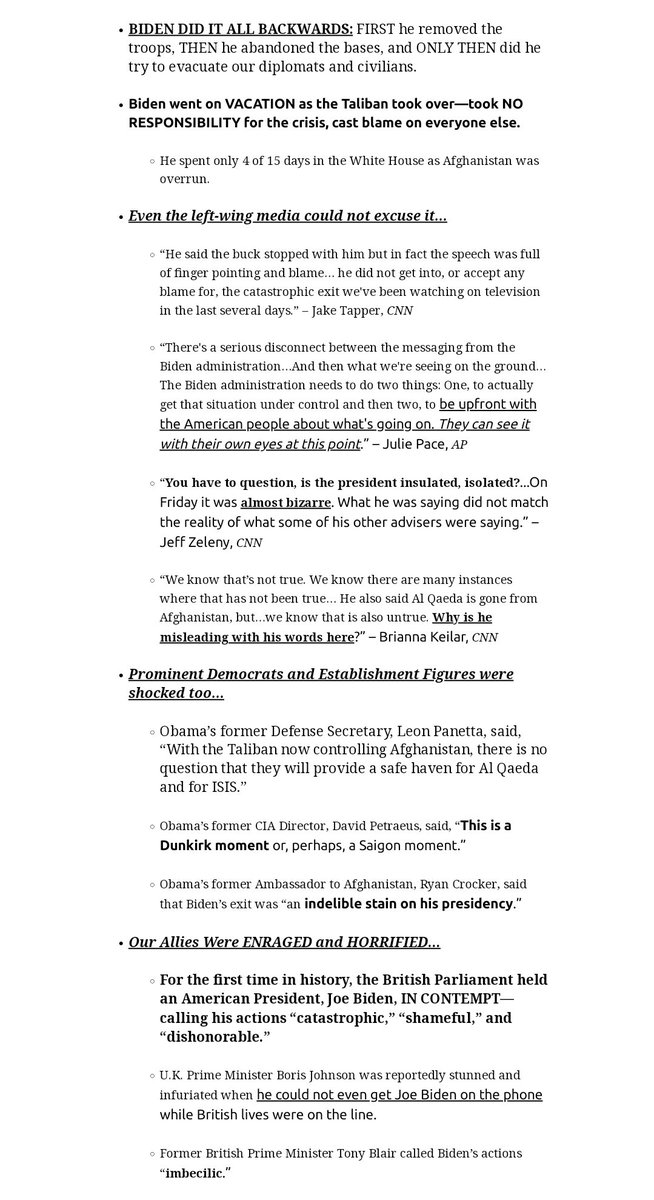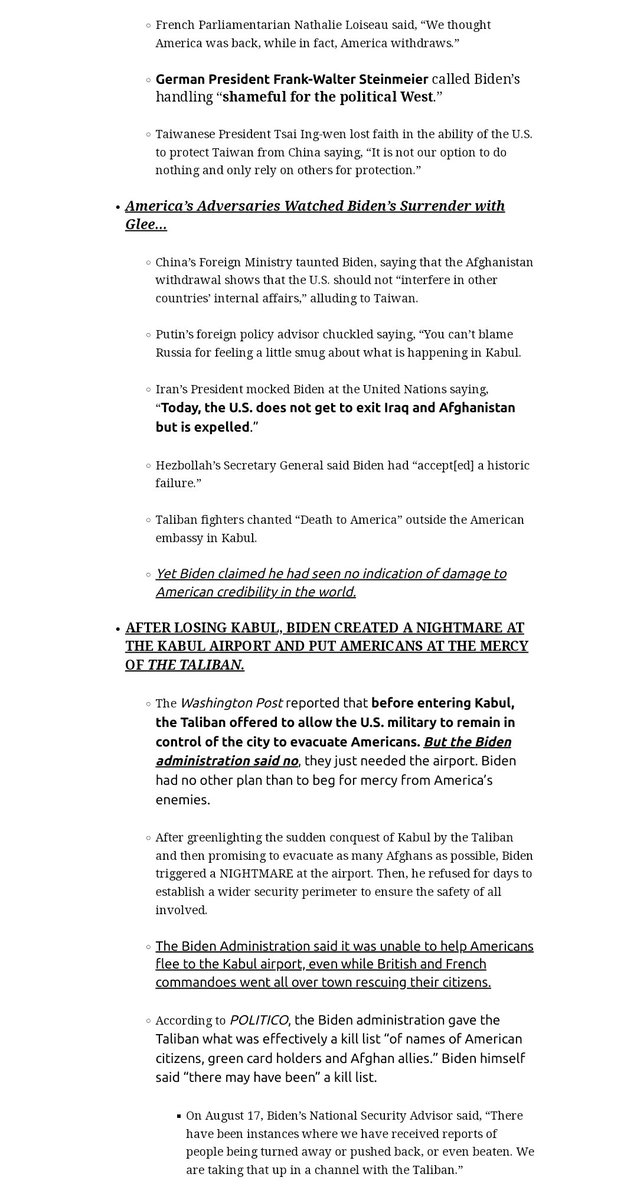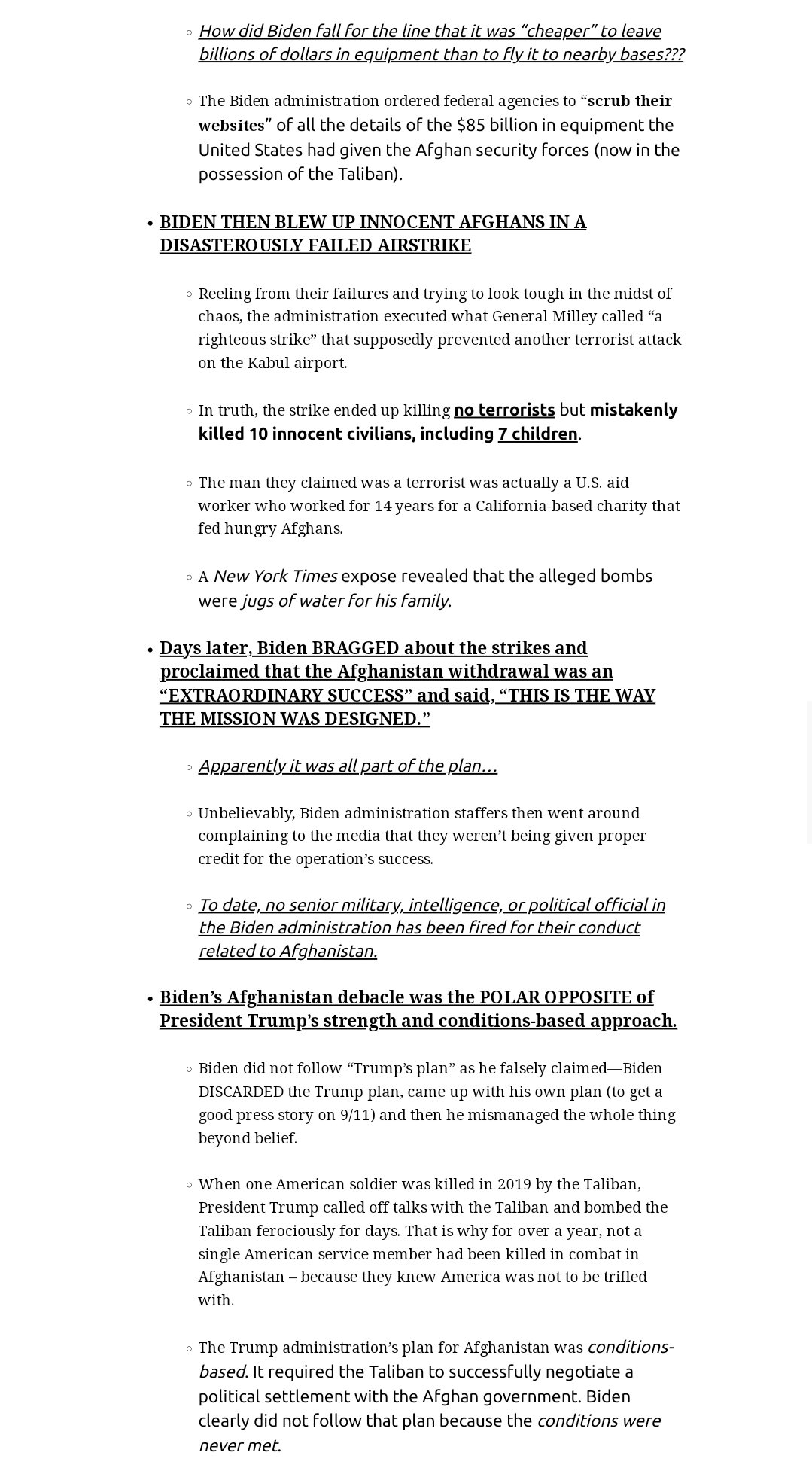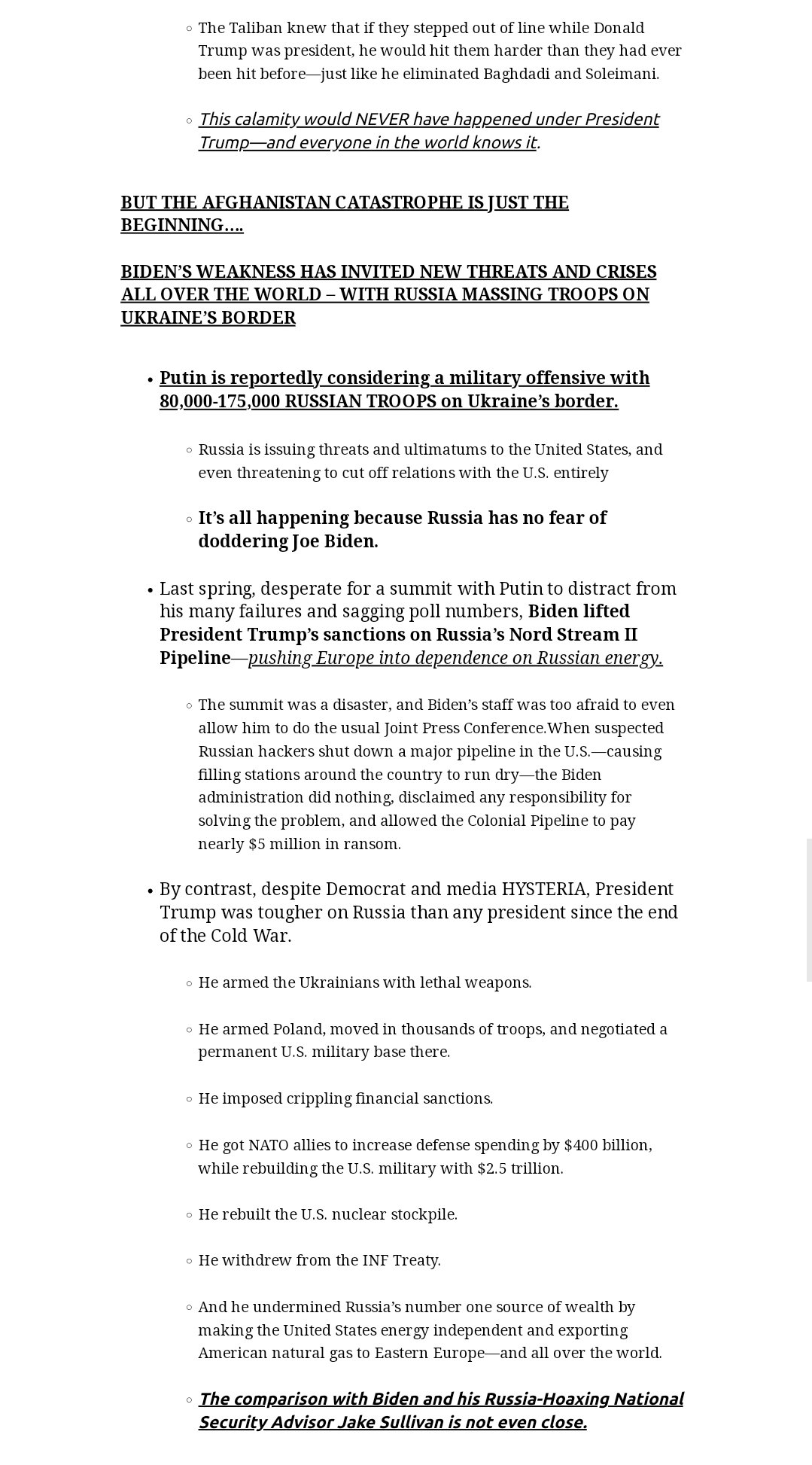 ---
Cyber Attacks
---
False Flags
California Facing Huge Coronavirus Surge Despite Gavin Newsom's Mandates
California is facing a massive surge in coronavirus cases, despite adopting strict policies like mask and vaccine mandates, as the omicron variant continues to spread.
San Diego County, for example, reported the highest single-day case count in the pandemic thus far, according to the San Diego Union-Tribune:
San Diego County reported a total of 5,976 new coronavirus cases Thursday, setting a new single-day record, according to county records.

The previous single-day record was set on Jan. 7, when the county health department reported 4,550 new cases.

Besting the previous record by nearly 1,500 cases on the eve of New Year's Eve clearly unsettled those in charge of protecting the public health.

Dr. Cameron Kaiser, San Diego's deputy public health officer, said in a statement released Thursday afternoon to tamp down plans for ringing in the new year.
Los Angeles County reported more than 20,000 new cases on Thursday, nearly the highest single-day total of the pandemic, according to the Los Angeles Times:
Source: breitbart.com
Democratic politicians and media have been slamming Gov. Ron DeSantis throughout the pandemic, claiming he's left Florida a deathtrap with his response.   that hasn't stopped them from saying it. It also hasn't stopped folks like Rep. Alexandria Ocasio-Cortez (D-NY) from fleeing her city while there's a record number of COVID cases and living it up in the freedom of Florida with her boyfriend.
 .
In her home city, AOC would have to show a vaccine passport to be able to sit down at a restaurant. In the past week, people were being tossed out of restaurants for not having their papers and arrested if they didn't leave. In New York City, there are now almost 44,000 cases of COVID. More than 20 percent of the police and 30 percent of the paramedics are out sick, according to the city.
Source: redstate.com
Welcome to Florida, AOC!

We hope you're enjoying a taste of freedom here in the Sunshine State thanks to @RonDeSantisFL's leadership. https://t.co/AU0Khspu8P

— Team DeSantis (@teamrondesantis) December 31, 2021
Responded 
Hasn't Gov. DeSantis been inexplicably missing for like 2 weeks?

If he's around, I would be happy to say hello. His social media team seems to have been posting old photos for weeks.

In the meantime, perhaps I could help with local organizing. Folks are quite receptive here 🙂 https://t.co/LmmqT8eLDh

— Alexandria Ocasio-Cortez (@AOC) December 31, 2021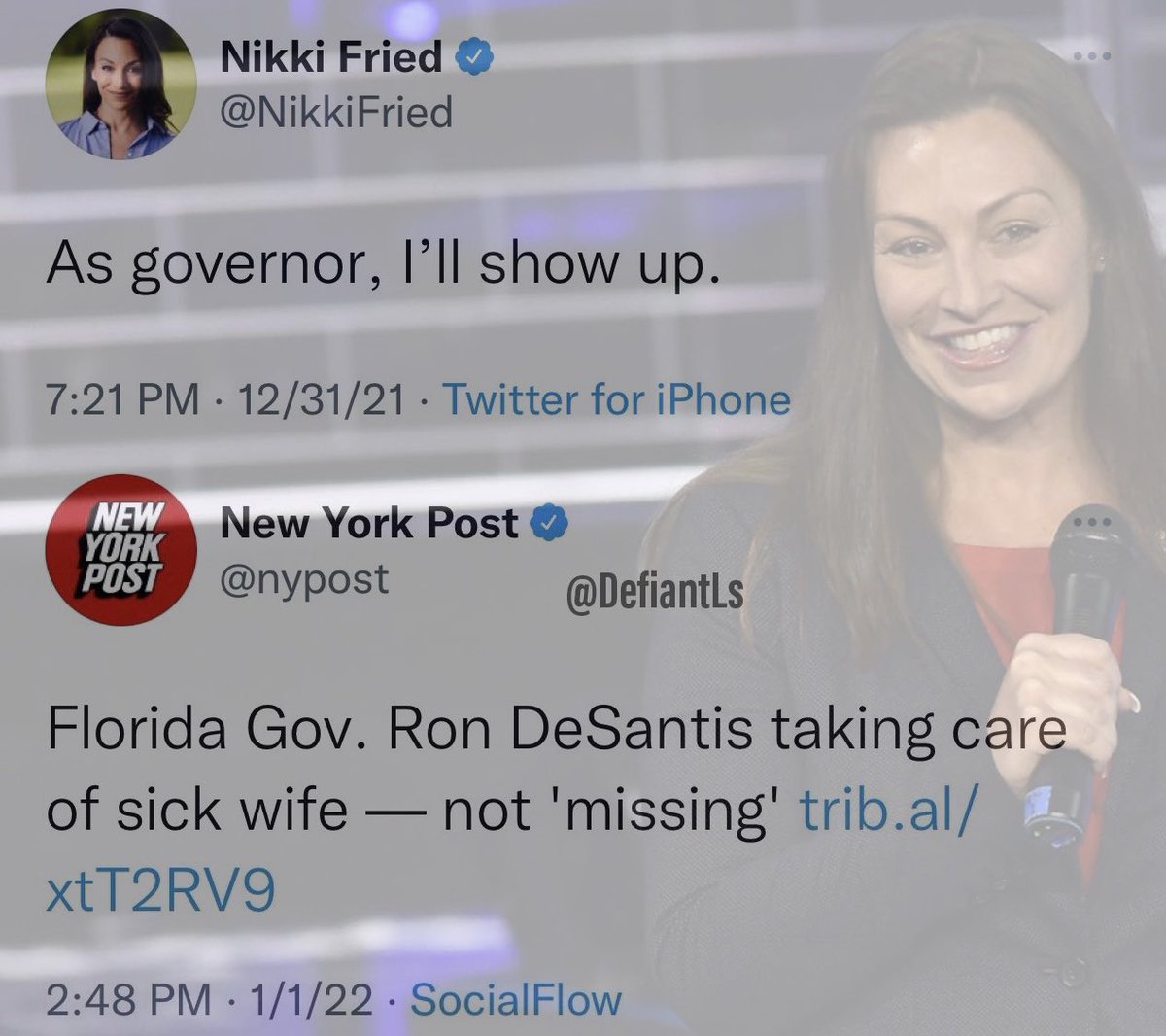 New York State Acting Health Commissioner Dr. Mary Bassett during a governor's press conference on Wednesday openly admitted exaggerating the pandemic among children to motivate parents into "seeking the protection of vaccination."
"The numbers that we gave on pediatric admissions weren't intended to make it seem children were having a – you know, having an epidemic of infection," Dr. Bassett said. "These were small numbers that we reported in our health alert. That was based on 50 hospitalizations. And I've now given you some larger numbers, but they're still small numbers."
"It really is to motivate pediatricians and families to seek the protection of vaccination," she admitted.
There you have it. Here is the acting public health commissioner admitting that one of the worst-managed states for Covid in the United States is intentionally misrepresenting the threat the virus poses to children in order to "motivate pediatricians and families" to get vaccinated.
Source: beckernews.com
This admission is exactly what people have been arguing for two years.  This exact point, and the "with COVID -vs- from COVID" argument within the false narrative, is what justified Big Tech to ban COVID critics from their speech platforms.
Source: theconservativetreehouse.com
CDC Now Treats Unvaccinated The Same As Un-Boosted, Just As DeSantis Predicted
The CDC is moving goalposts again, changing the definition of 'fully vaccinated' to include a third shot.
In its recently updated guidance on exposure to COVID-19, the Centers for Disease Control and Prevention (CDC) treats double jabbed individuals that have not received a booster shot the same as unvaccinated ones.
"For people who are unvaccinated or are more than six months out from their second mRNA dose (or more than 2 months after the J&J vaccine) and not yet boosted, CDC now recommends quarantine for 5 days followed by strict mask use for an additional 5 days," the updated guidance reads. "Alternatively, if a 5-day quarantine is not feasible, it is imperative that an exposed person wear a well-fitting mask at all times when around others for 10 days after exposure. Individuals who have received their booster shot do not need to quarantine following an exposure, but should wear a mask for 10 days after the exposure."
The move to change the definition of "fully vaccinated" by the federal health agency was predicted by Florida Gov. Ron DeSantis last month. During a press conference in Tallahassee, the Republican governor told attendees that "those individuals who have gone through a normal vaccination series for COVID …will be determined to be unvaccinated very soon."
"They will do that – they are gonna tell you: 'you're unvaccinated and you have to get a booster,'" he said, adding that those who choose not to get a booster "could potentially face loss of employment or other types of penalties."
Source: thefederalist.com
According to a report from the Danish Ministry of Health's Statens Serum Institut (SSI), nearly 90% of individuals infected with the Omicron coronavirus variant are "fully vaccinated," or have also had a "booster" injection.
 
Out of a total reported 41,342 Omicron infections, 29,781 infected individuals had completed the primary vaccination injection schedule.
7,330 infected individuals had been injected with a "booster," and 731 infected individuals had received one dose.
Compared to the 3,500 unvaccinated people who became infected with Omicron variant, 37,842 infected individuals had been injected with coronavirus vaccines.
 CDC Director Rochelle Walensky defended the agency's decision to eliminate PCR testing at the end of a Covid infection as part of its recommended guidelines, because the tests can 'stay positive for up to 12 weeks.'
In other words, as Yossi Gestetner points out, "This means that for the past 21 months, people sat home for extra days and weeks because their test came back with an irrelevant positive."
The FDA, however, which called the tests the "gold standard" in a July JTN
So the FDA knew all along that people have been missing work and avoiding life because they're testing positive long after they're infectious?
"Think of all the lives ruined, jobs lost, education squandered b/c of false positives," tweeted Justin Heart of Rational Ground. "We've been saying since summer 2020 that the PCR test can be positive at 5 days or 75 days. And ONLY JUST NOW is it being used to adjust policy."
Source: zerohedge.com
Pfizer's antiviral oral drug developed to treat COVID-19 can cause severe or life-threatening effects when used with common medications including some anti-coagulants, some anti-depressants, and some cholesterol-lowering statins, according to the Food and Drug Administration (FDA) (pdf).
FDA does not recommend Paxlovid for those with severe kidney or liver disease.
The FDA on Dec. 22 granted emergency use authorization (EUA) to Pfizer's COVID-19 treatment pill as treatment for mild-to-moderate cases of COVID-19 in patients from 12 years of age.
Source: theepochtimes.com
Coronavirus patient urges people to get the vaccine in July
The woman has presented with relatively mild symptoms of the disease.
However, the health ministry in Israel is studying the combination of the two infections to detect if it could cause a more serious illness.
Source:  express.co.uk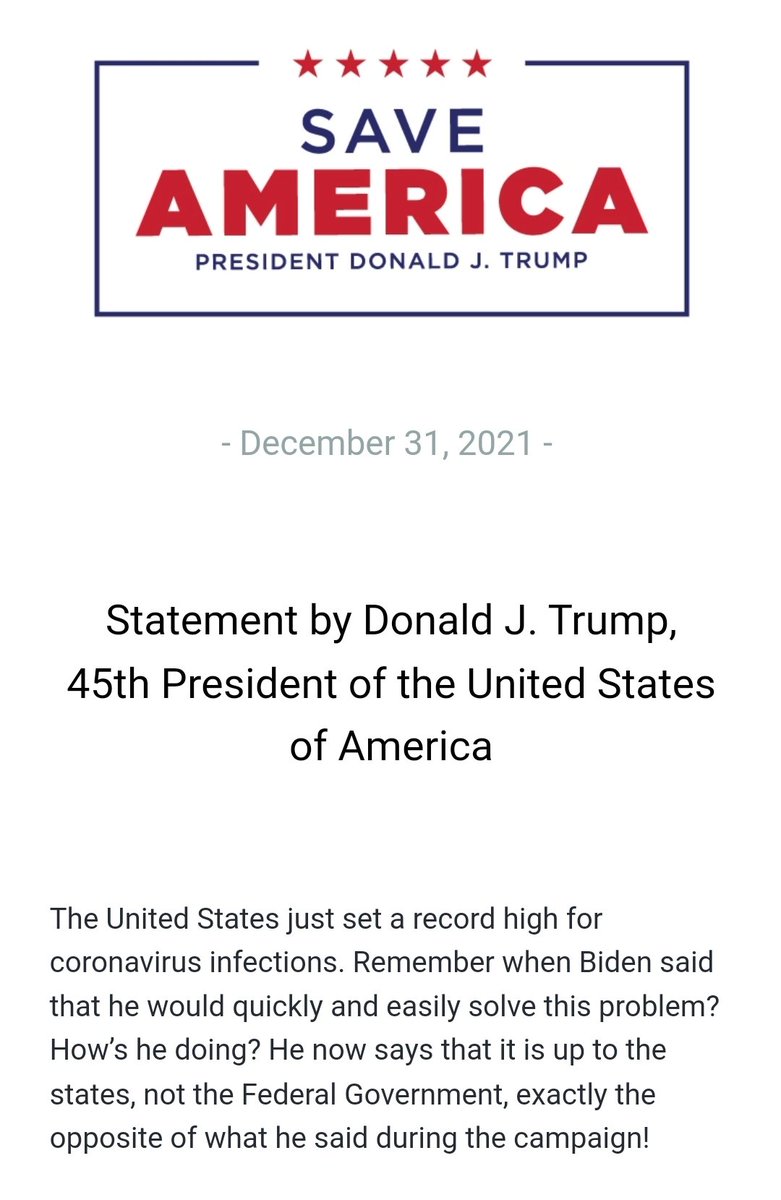 COVID-19: Warning up to 40% of coronavirus vaccine appointments are no-shows
The NHS Confederation says it is "encouraging" to see people coming forward and getting their COVID-19 jabs, but adds it has heard reports that some sites are only a third full, despite cases of the Omicron variant continuing to rise "rapidly".
Health leaders have warned that up to 40% of vaccine appointments are no-shows, as the government claimed to have met its coronavirus booster jabs target.
Source: skynews.com
Fed-up residents of Naples, Italy joined together to form an epic display of civil disobedience to celebrate the turning of the New Year when they simultaneously began firing off what looked like thousands of fireworks in direct defiance of the Mayor's ban on the New Years eve staple.
The colorful explosions lit up the night sky for as far as can be seen in the video. The onslaught of fireworks continues lighting up the entire sky for over 2 minutes before the allotted time in the video ends. They even appear to continue after the recording stops.
The video has already amassed over 1.7 million views on Twitter after it was posted just a few hours ago.
Watch:
 Source: thegatewaypundit.com
The Centers for Disease Control and Prevention (CDC) has been sued by the Informed Consent Action Network (ICAN), which claims the agency is improperly withholding COVID-19 v-safe data from the American public.
In a statement on Dec. 29, the non-profit group said it had filed a lawsuit (pdf) against the public health agency and the United States Department of Health and Human Services to force it to produce de-identified post-licensure safety data for the COVID-19 vaccines in the CDC's v-safe system, to the public.
As per the CDC, v-safe is an "active surveillance program to monitor the safety of COVID-19 vaccines during the period when the vaccines are authorized for use under Food and Drug Administration (FDA) Emergency Use Authorization (EUA) and possibly early after vaccine licensure."
Through the app, vaccine recipients can inform the agency about any side effects they have suffered after getting the COVID-19 shots.
Currently, the CDC has made data from its v-safe system available to the private computer technology company, Oracle, in de-identified form, meaning that personal identifying information has been retracted.
 
However, ICAN wants the CDC to produce that same de-identified data to the general public to assure transparency regarding the CDC's and the Biden administration's claims that COVID-19 vaccines are "safe and effective."
"The FDA and CDC have now made crystal clear that their promise of transparency with regard to COVID-19 vaccines was hogwash," ICAN said in Wednesday's statement.
Source: theepochtimes.com
Dr. Malone on the #GreatReset: "They're proud of it. They don't hide it. This is the vision. This is a full-on globalist totalitarian vision with the money and control…this is not about the vaccine." pic.twitter.com/lLyqq16on8

— Election Wizard (@ElectionWiz) January 1, 2022
---
Q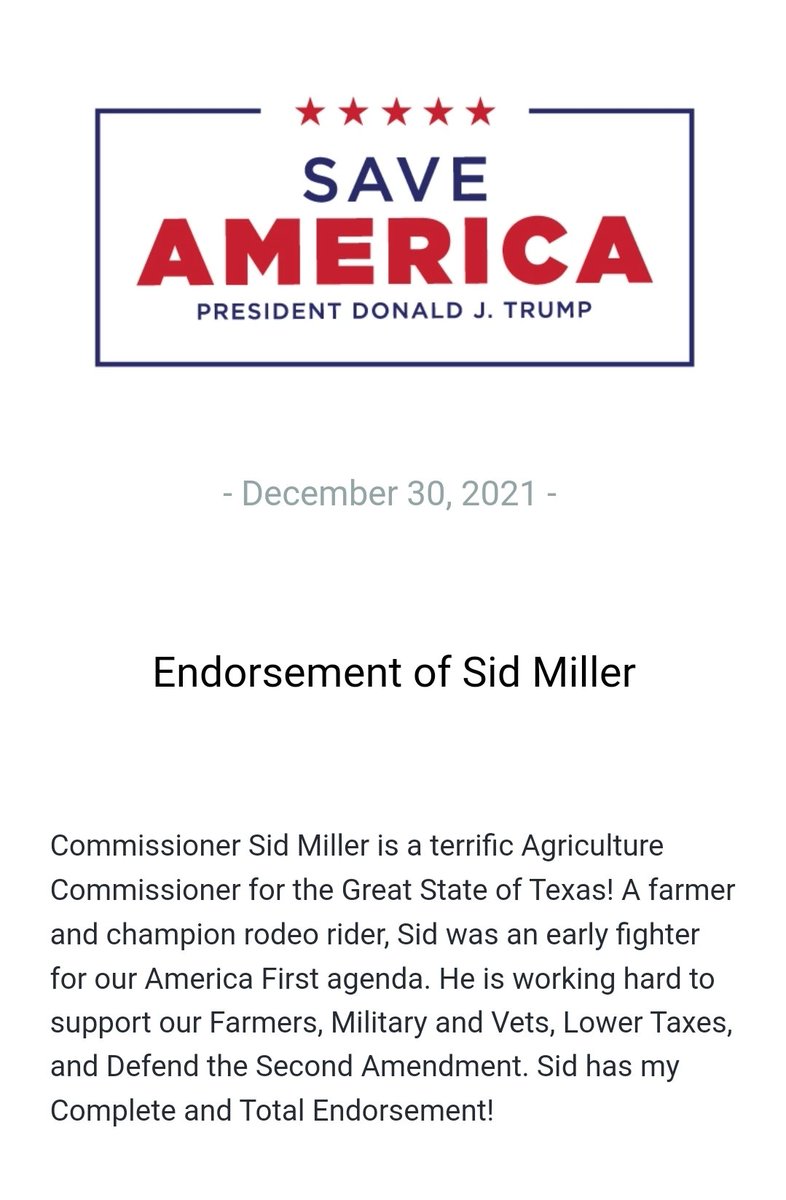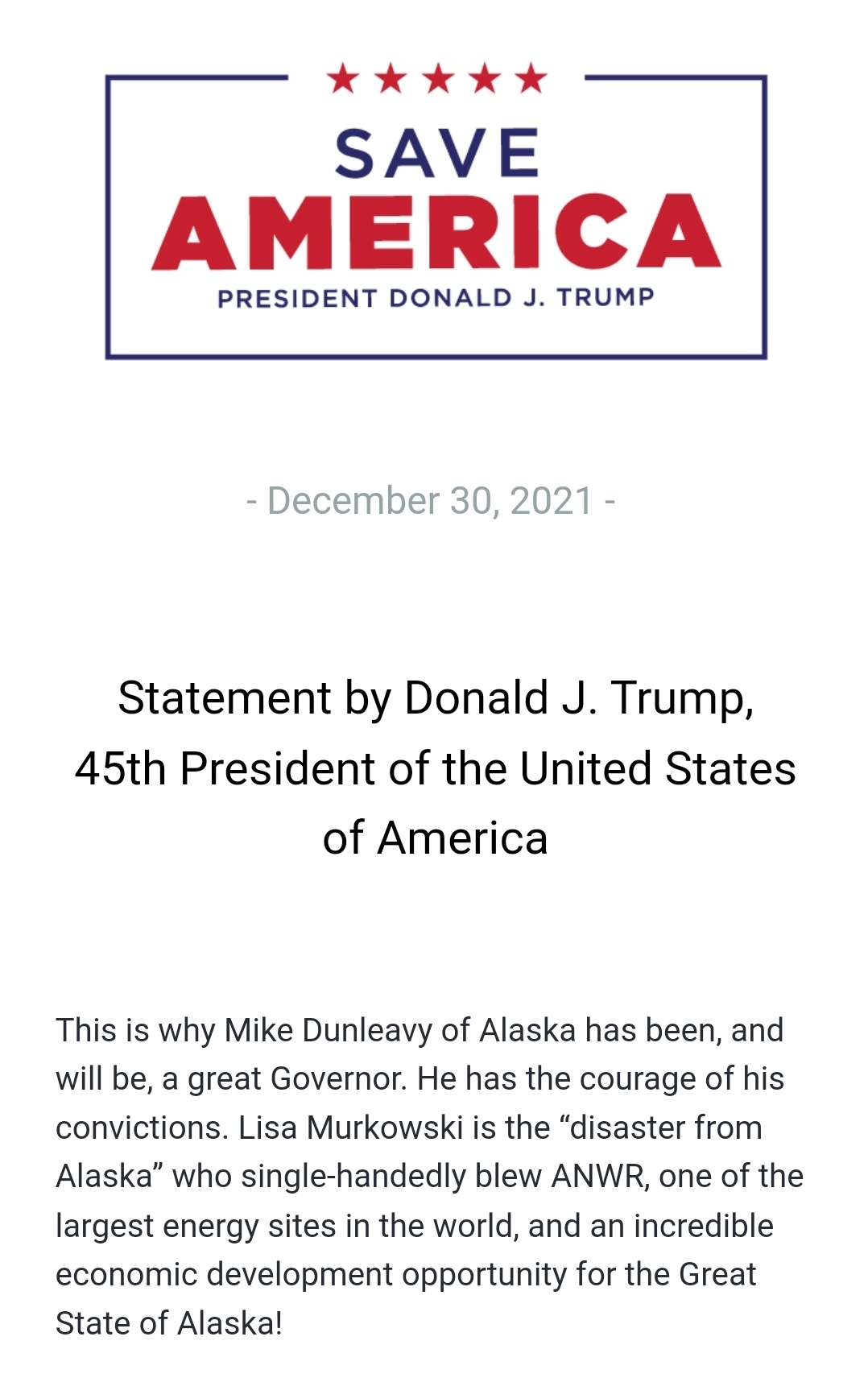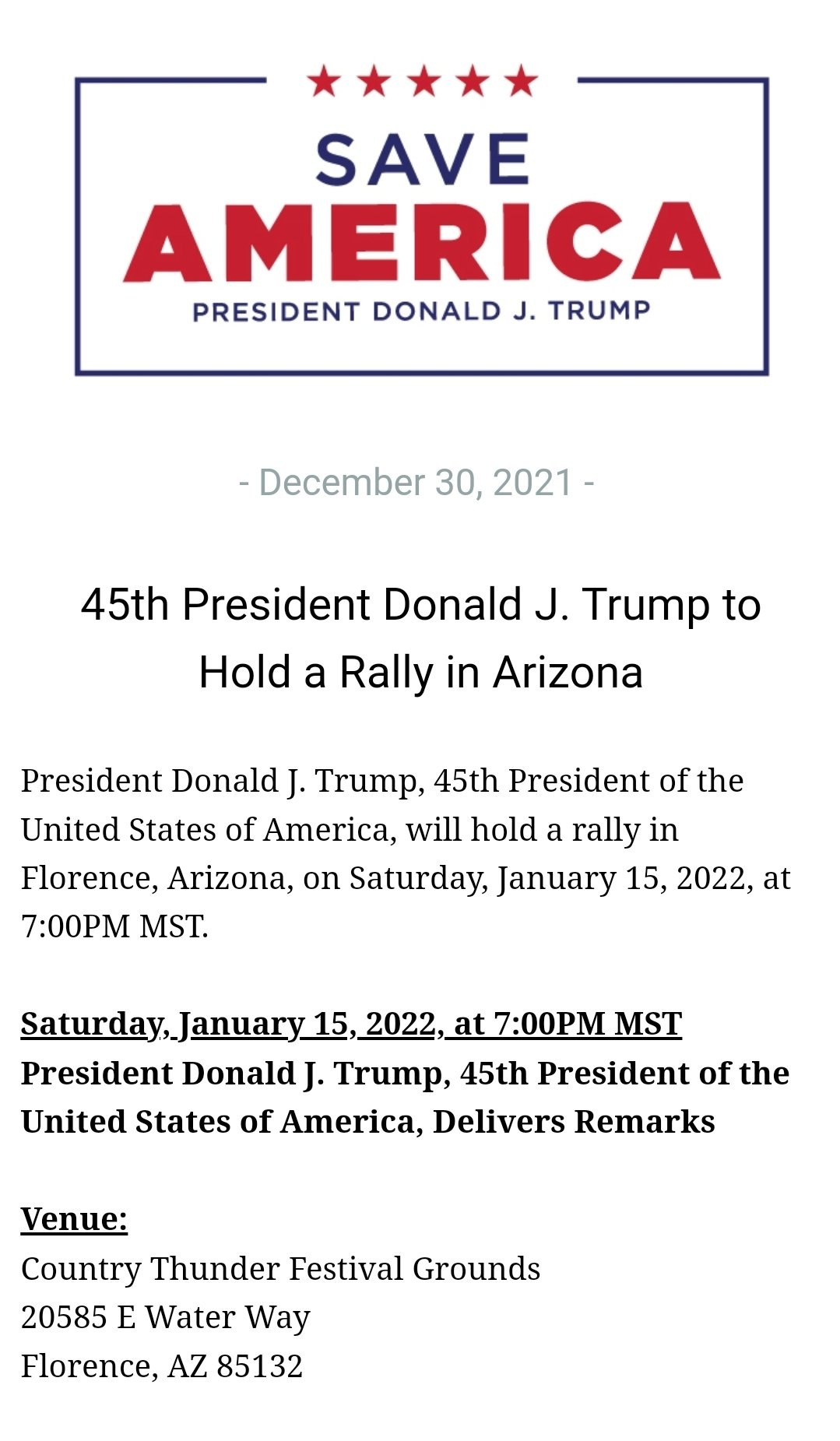 Clinton: 'It is a time for some careful thinking about what wins elections'
  Hillary Clinton took a swipe at progressive Democrats earlier this month, saying that her party needs to consider "what wins elections" rather than what plays well "in deep-blue districts."
Source: thehill.com
MSNBC political analyst Mehdi Hasan claimed Thursday on "All In" that 21 million Americans were open to using "force to restore the presidency to Donald Trump."
Source: breitbart.com
Trump is giving a conference on JAN 6th
Major Patriot's Year In Review:
• Ghislaine Maxwell GUILTY
• Jussie Smollett GUILTY
• Andrew Cuomo forced out of office in disgrace
• Chris Cuomo forced off the air in disgrace
• Two CNN producers under CRIMINAL INVESTIGATION FOR CRIME AGAINST CHILDREN
• FBI attorney Kevin Clinesmith GUILTY
• Clinton campaign lawyer Michael Sussman INDICTED
• Steele Dossier compiler Igor Danchenko INDICTED
• NXIVM cultist Allison Mack sent to prison
• Billionaire Les Wexner forced to step down from company he founded for ties to child-sex trafficker Jeffrey Epstein
• Wyoming Republican Party disavows Liz Cheney as a member of the GOP
• Biden poll numbers worse than any President in history
2021 was the best year yet for MAGA. 2022 is going to be even greater!
Q 

!UW.yye1fxo

 

ID: 187fba

 No.229398

Anonymous

 

ID: 5b7bb1

 No.229273


Potus on "terrorists" and Guantanamo bay.

"let's be clear…. enemy combatants."
>>229273
Re_read EO's.
Put together.
Q
2523
Q

 

!!mG7VJxZNCI

 

ID: 7536c5

 No.4115008

DoiTMbpUcAEDYpd.jpg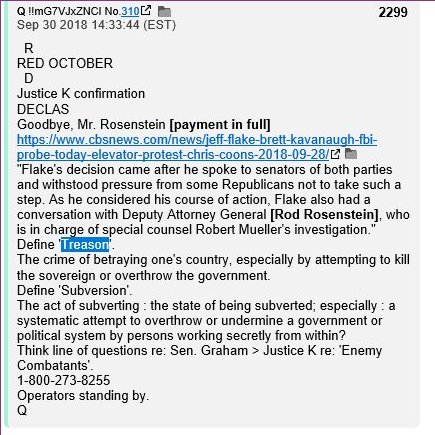 DmXXl9zU0AAxhLu.jpg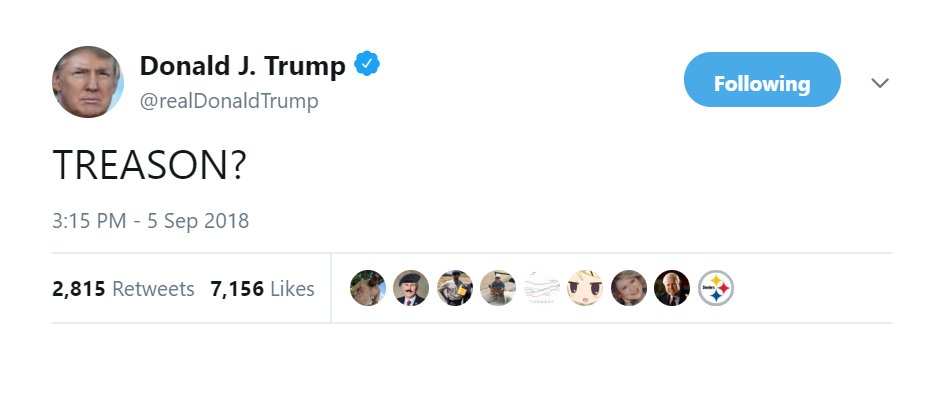 DUp8ThbVMAADatt.jp

461
Q
!UW.yye1fxo
01/04/2018 00:54:28
 ID: aaefa5
Archive Bread/Post Links: 11113218 / 11115887
Direct Link: 11115887