[DS] Feeling The Pain, Narrative Shift In Full Force, Big Fail, Freedom Of Information = End – Ep. 2996
Podcast: Download (Duration: 1:19:03 — 35.3MB)
Watch The X22 Report On Video
The Biden admin lied again, they were working with the [WEF] to create a report that says gas stoves are dangerous. DeSantis is now going after woke financial institutions, every governor should be doing this. Trump trapped the D's with the tax cuts. The [DS] is feeling the pain, we are witnessing a full force narrative shift, this has already failed, they are getting caught up in their narrative. The freedom of information is now flowing out and the [DS] cannot stop it, this is why they are pushing back hard now, they are feeling the pain.
---
Economy
Biden admin met with woke group that funded fake study linking gas stoves to asthma
It has been revealed that Energy Secretary Jennifer Granholm met privately with the leader of the group that funded a recent study used to justify calls for bans of gas-powered stoves despite the Biden administration claiming that they weren't seeking such a ban.
According to an internal agency calendar obtained by the government watchdog group Americans for Public Trust, Granholm met with the CEO of the Rocky Mountain Institute (RMI) Jules Kortenhorst,  .
Climate activist Kortenhorst also chairs the World Economic Forum's Global Future Council on Net Zero Transition and founded the Energy Transitions Commission.
While the calendar didn't include an agenda for the meeting, it was held over Zoom and lasted around one hour.
RMI funded a study, which was written by RMI researchers Talor Gruenwald and Brady Seals, earlier that made headlines earlier this year, which highlighted public health dangers posed by the use of gas stoves in homes. The study linked the usage of gas stoves to childhood asthma, one of the claims used to push the ban on gas stoves.
US Consumer Product Safety Commission Commissioner Richard Trumka Jr told Bloomberg at the time that "this is a hidden hazard" and "Any option is on the table. Products that can't be made safe can be banned."
The RMI's board is also filled with executives from green energy corporations, including Wei Ding, founder and chairman of Chinese private equity firm Broad River Capital.
Source: postmillenial.com
Imagine a pallet with a million dollar bills stacked on it.

Now picture a giant boat with 1,000 of those million dollar pallets on it.

Visualize 100 of those giant boats, each with 1,000 pallets, each with a million dollars.

$100 billion is how much we've spent on UKRAINE. 🇺🇦 pic.twitter.com/tco20BUtbD

— Thomas Massie (@RepThomasMassie) February 13, 2023
He won't stop until he's made the rich even richer and the poor even poorer—all so he can claim power to control the weather. https://t.co/5L6BKGcD4g

— Mike Lee (@BasedMikeLee) February 12, 2023
Republican Florida Gov. Ron DeSantis announced proposed legislation Monday designed to end "ESG woke banking" in the state, slamming ESG as an "elite-driven phenomenon" that seeks to impose policies which would otherwise "never win favor" with the public.
Our legislative proposal will ensure that financial institutions will no longer be able to discriminate against hard-working Floridians and small businesses on the basis of political, religious or social beliefs. pic.twitter.com/kpaVCmY2zW

— Ron DeSantis (@GovRonDeSantis) February 13, 2023
The proposal would also create protections for Florida citizens against discrimination by big financial institutions for their "religious, political, or social beliefs."
DeSantis argued the standards often target "disfavored" groups, such as Second Amendment advocates and companies like The GEO Group, a Florida-based private corrections company that holds a contract with U.S. Immigration and Customs Enforcement (ICE).
Source: dailycaller.com
Opinion | Federal Revenue Did Well Under the Trump Tax Cut

Democrats are touting a GAO report as evidence that corporations don't pay up. They're wrong.

www.wsj.com
Despite recently passing legislation that will impose hundreds of billions of dollars in taxes on America's job creators, my Democratic colleagues are using a new Government Accountability Office report as justification for a push to raise taxes even further on businesses they think aren't paying their "fair share." But the report, which examines the average effective tax rates of large corporations before and after the Tax Cuts and Jobs Act of 2017, argues more in favor of the GOP reforms than Democrats admit.
Issued on the request of the Democratic leaders of the Senate Finance and Senate Budget committees, the report elicited pronouncements from that side of the aisle that the GOP tax reforms provide corporate windfalls. The day it was released to the public, then-Budget Committee Chairman Sen. Bernie Sanders railed, "We need to repeal the Trump tax breaks for the rich and demand that the largest corporations in America finally start paying their fair share of taxes."
SUZANNE DOWNING: Biden's Fumble On Corporate Taxes Would Leave Retirees Injured On The Field
During his State of the Union address, President Joe Biden showed that when it comes to taxes, he is playing a game of yards, because companies, in his view, simply make too much money.
Biden, by threatening to add even more corporate taxes, could harm the investments of tens of millions of Baby Boomers, Gen-Xers, Millennials, and Gen-
Of course, the president promised that Americans making less than $400,000 will not have to pay a penny more in taxes under his plan. But this is a head fake. A tax on corporate profit is a tax on retirement income.
The federal treasury has already collected $1.03 trillion in fiscal year 2023 from individual and corporate income taxes. But it's never enough. The U.S. government has spent $1.45 trillion in fiscal year 2023, which is $17 billion more than the year before, give or take a few hundred million.
Yet, with the stroke of his pen, Biden signed the Inflation Reduction Act that makes corporations making more than $1 billion a year pay a minimum tax rate of 15% plus a 1% excise tax on stock buybacks, effective as of Jan. 1, 2023. Biden brought the U.S. in-line with the Global Tax Agreement signed onto by countries to stop companies like Apple from setting up their headquarters in tax havens.
This was only Biden's starting offer. Now, in his game of yards, he intends to quadruple the stock buyback tax.
Of course, there's some kabuki theater in the corporate tax enacted under the Inflation Reduction Act. Most U.S. corporations already pay more than 15%. Those that don't will figure out creative ways to adjust their earnings downward.
You see, taxation changes corporate behavior, but rarely in the way that government intends. The devil is going to be in the details, and tax details seem to get more complicated with every tax law passed.
This corporate tax increase proposal is one Biden blunder that would definitely "Finish the Job" on the workers of America because this is a trickle-down tax if there ever was one.
Source: dailycaller.com
---
Political/Rights
They talk about uniting the people, but when you continually push end racism, you separate people into black and white, you play a black national anthem you are actually dividing the people, so why just stop at the black national anthem we would she play them all. If they did this the people would see the division, so they choose one race, just like in n germany.
There is no Black national anthem.

There is no White national anthem.

There is no Hispanic national anthem.

There is only THE National Anthem.

God Bless America! 🇺🇸

— Ryan Fournier (@RyanAFournier) February 12, 2023
EPIC FAIL: Rihanna gave, without question, the single worst Halftime Show in Super Bowl history — This after insulting far more than half of our Nation, which is already in serious DECLINE, with her foul and insulting language. Also, so much for her "Stylist!"
The massive explosion and poisoning of American citizens should be a much bigger story….why isn't the media talking about Ohio more?

— Alex Stein #99 (@alexstein99) February 12, 2023
A Domestic Chernobyl In East Palestine Ohio
Dead animals, people getting sick, arrested journalists and MSM blackout.
On February 3rd, a train owned by Norfolk Southern freight derailed in East Palenstine, Ohio carrying toxic chemicals carrying gallons of Vinyl Chloride (more on this later) spilled into the ground and water. It was later decided by authorities they would burn these chemicals. We first need to dissect how the train was derailed, who owns the freight line and the regulations surrounding the transportation of these toxic chemicals between states.
The Biden administration was in a quiet war with the train unions last fall surrounding the nation's railways. There aren't enough workers, pay is not going up and the lack of workers is causing current workers to work long exhausting hours putting safety on the backburner.
"Add to this the fact that in the last 10 years, the Class One carriers have dramatically increased both the length and tonnage of the average train, while cutting back on maintenance and inspection, and we have a time bomb ticking, just like a decade ago, leading up to the Canadian disaster that destroyed a whole town and took the lives of 47 people."Source
Another side effect from burning these chemicals causes what's known as, "diotoxins". As described by @FalconryFinance can merge with fatty tissues and stay in cell membranes forever. This is what's been floating around in Ohio for over a week now.
Just 6 days after the spill officials told residents it was safe to come back after tests of water and air were completed but all of that was a lie 
source:  scottdegroat.substack.com
We have seen failure of air, rail and roads, I think it is time to take a hard look at the Transportation Secretary, is it time to impeach  
 NetFlix released   White Noise, and it has a chemical train wreck 
In 1984, Jack Gladney is a professor of "Hitler studies" (a field he founded) at the College-on-the-Hill in Ohio.
their lives are disrupted when a cataclysmic train accident casts a cloud of chemical waste over the town. This "Airborne Toxic Event" forces a massive evacuation, which leads to a major traffic jam on the highway. Jack drives to a gas station to refill his car, where he is inadvertently exposed to the cloud. The family and numerous others are forced into quarantine at a summer camp
George Alan Kelly, 73, was arrested for killing Gabriel Cuen-Butimea, on his Arizona ranch in Kino Springs just outside of Nogales, Mexico on January 30.
Kelly is being held at the Santa Cruz County jail on $1 million bond.
According to reports, Gabriel Cuen-Butimea has a history of illegally crossing into the United States and multiple deportations.
He is believed to have been in the US illegally when he was fatally shot.
Authorities found a Mexican voter registration card on the decedent.
According to the defense lawyers, Mr. Kelly fired warning shots after he saw a group of men dressed in camouflaged clothing point an AK-47 right at him.
George Alan Kelly was careful to shoot above their heads, the lawyers said.
The rancher later discovered the deceased man after he went to check on his horse.
"As the sun was going down later that day, Kelly went to his pastures to check on his horse, still concerned the horse might have been injured in the incident. Noticing that the dogs he took with him were focused on something on the ground near a mesquite tree, Kelly approached the area and "observed a body lying face down in the grass," Larkin wrote. He then called the Border Patrol ranch liaison a third time to report the discovery and request assistance from law enforcement." – Fox News reported.
Fox News reported:
A GiveSendGo account that was set up to help George Alan Kelly has raised over $250,000.
Source: thegatewaypundit.com
Source: dailycaller.com
Q

 

!!Hs1Jq13jV6

 

ID: 9f19f8

 No.8092721

Justice.JPG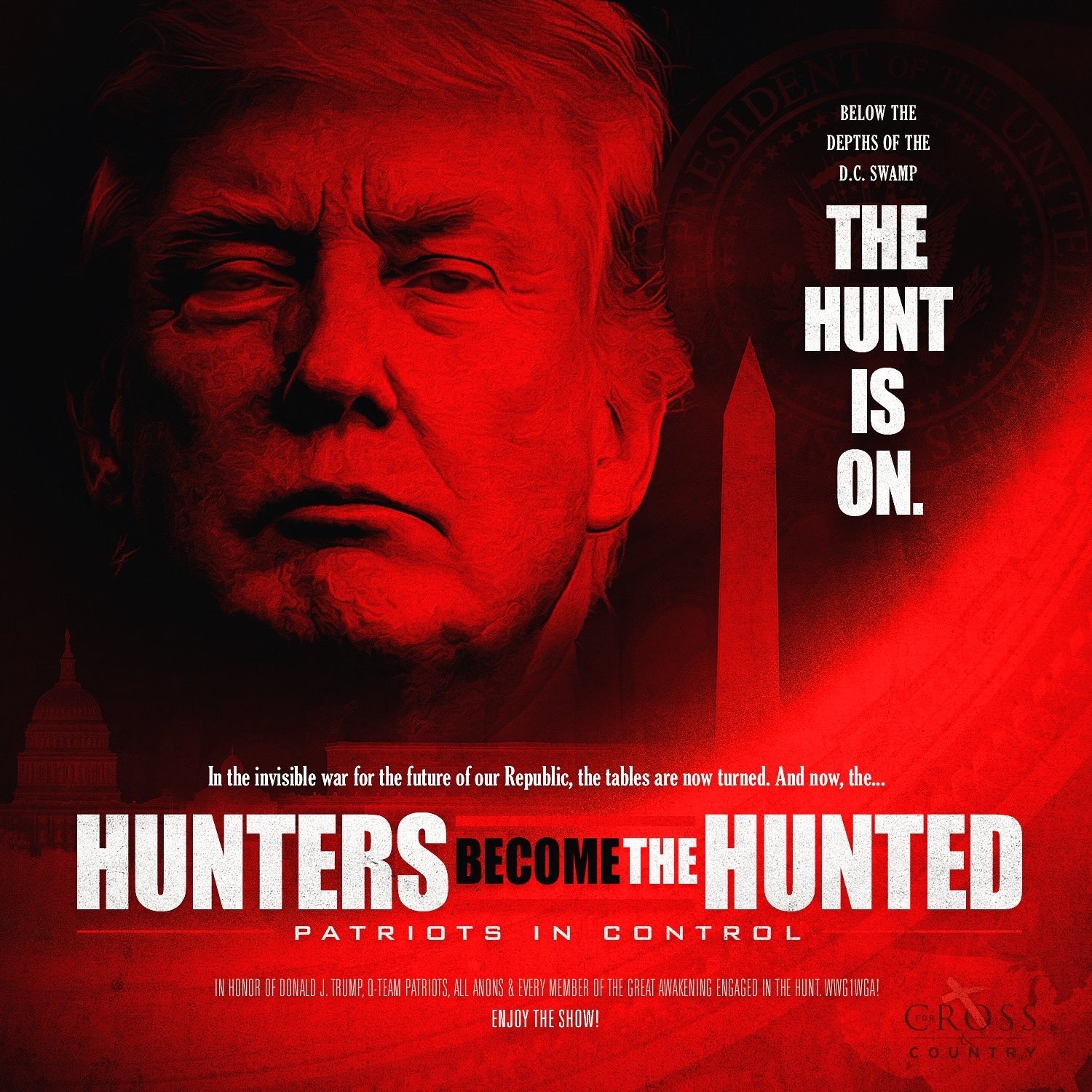 ---
Geopolitical/Police State
Bill Gates Says AI Can Help Combat "Digital Misinformation" and "Political Polarization"
Source: thegatewaypundit.com
25 states are suing the ATF over their new pistol brace rule, with a federal lawsuit filed in North Dakota describing the ATF's new standard as "incoherent and unworkable" and the agency's actions as unlawful https://t.co/xSU0rjCC9H pic.twitter.com/fU1Sbp63cW

— Brendan Gutenschwager (@BGOnTheScene) February 13, 2023
In a statement the day the rule was finalized, President Biden said the Justice Department, who implemented the rule without a new act of Congress, is taking action to "regulate these pistols with stabilizing braces as the dangerous weapons they are" https://t.co/4Kke99NsX7 pic.twitter.com/AXJdOXXmwn

— Brendan Gutenschwager (@BGOnTheScene) February 13, 2023
States in the suit are Alabama, Alaska, Arkansas, Florida, Georgia, Idaho, Indiana, Iowa, Kansas, Kentucky, Louisiana, Mississippi, Missouri, Montana, Nebraska, New Hampshire, North Dakota, Oklahoma, South Carolina, South Dakota, Tennessee, Utah, Virginia, West Virginia & Wyoming

— Brendan Gutenschwager (@BGOnTheScene) February 13, 2023
The coalition challenging the rule in this suit is led by West Virginia Attorney General Patrick Morrisey, who called the ATF rule "an effort to undermine Americans' Second Amendment rights" https://t.co/ZeyukwatQF

— Brendan Gutenschwager (@BGOnTheScene) February 13, 2023
Additional background on the recently-published rule. The Justice Department set a 120-day window for compliance, with potential penalties of thousands of dollars and/or 10 years in prison for possessing an unregistered short barreled rifle https://t.co/AHbo2dxRmc

— Brendan Gutenschwager (@BGOnTheScene) February 13, 2023
---
War
Berlusconi: "As prime minister I would not have spoken with Zelensky." On Rai: "No replacement of the leaders"
he president of Forza Italia  "He did not have to attack the Donbass. I judge very negatively the behavior of this gentleman."  
 
Source:  repubblica.it
Former NASA Astronaut and US Navy Captain Scott Kelly,  took to Twitter to plead with Elon Musk to help prevent the "genocidal invasion" of Ukraine.
Kelly wants Elon Musk to allow his Starlink satellites to ramp up functionality and assist the Biden regime and NATO in their war on Russia.
Elon did not mince his words in his response, telling Kelly to quit swallowing the lies from the media and other propaganda BS.
What great advice.
Elon Musk then added that SpaceX terminals are meant for private use not military use and that his company is trying to do the "right thing" in an extremely difficult situation.
Source: thegatewaypundit.com
The US Department of State issued a travel advisory for Americans in Russia. The Biden regime warned all US citizens to leave the country immediately.
The White House warned of the potential for harassment and the singling out of U.S. citizens for detention by Russian government security officials. Just like the Biden administration does to January 6 Trump supporters.
Via Reuters.
 "Do not travel to Russia due to the unpredictable consequences of the unprovoked full-scale invasion of Ukraine by Russian military forces, the potential for harassment and the singling out of U.S. citizens for detention by Russian government security officials, the arbitrary enforcement of local law, limited flights into and out of Russia, the Embassy's limited ability to assist U.S. citizens in Russia, and the possibility of terrorism," read the alert.

"U.S. citizens residing or travelling in Russia should depart immediately. Exercise increased caution due to the risk of wrongful detentions."

The warning marks the highest level, Level 4, of alerts issued by the State Department.
Source: thegatewaypundit.com
 The statements by National Security Council coordinator for strategic communications at the White House, John Kirby, could not be more incredulous if he tried. "The truth is that we haven't been able to gain access to the objects that were shot down Friday, Saturday and yesterday because of the weather conditions. The third one was shot down yesterday over Lake Huron so it's underwater," Kirby declared earlier this morning.
According to John Kirby, the pentagon has no idea what objects they have shot out of the sky, no idea what they are used for, no idea where they came from and not a single one of the three this weekend has been recovered.  At this point all of these government officials are beclowning themselves.
Source: theconservativetreehouse.com
"JUST IN: White House's John Kirby says Chinese spy balloons were operating during @realDonaldTrump but they were unable to detect them, but the @JoeBiden was able to detect them, details what the program is all about."
Well isnt that convenient.
THREAD: The Department of Homeland Security filmed a UFO that split into two above Puerto Rico in 2013.

What kind of aircraft flies in the air, zips through the ocean, and splits in two?@elonmusk pic.twitter.com/QiOlJcwIuL

— kanekoa.substack.com (@KanekoaTheGreat) February 13, 2023
JUST IN – Pentagon says "no debris" has been recovered from the 3 downed objects in Alaska, Canada, and Lake Huron — Austin
As Ranking member of the Senate Homeland Security Committee, I demand that @POTUS and @DeptofDefense tell us what they know – and what they don't – immediately.

— Rand Paul (@RandPaul) February 13, 2023
1. Biden admin gets caught allowing a Chinese balloon fly across America to gather intelligence
2. Biden admin did not shoot it down until the Chinese mission was complete
3. Strange objects appear all over the country and they don't know what they are
4. They now have the ability to shoot them down
5. They can't explain what they are, what propulsion system they are using, allowing the people to fill in gaps
6. They can't rule out aliens , allowing the people to fill in the gaps
7. So aliens who travelled light years are easily shot out of the sky
8. Conclusion, psyop, distraction, nice try the people aren't buying it
---
False Flags
Lula da Silva has resumed his radical program of controlling citizens' guns in Brazil. This is something his predecessor Jair Bolsonaro fought against. Recently, Lula ordered his Minister of Justice, Flávio Dino, to force firearm owners to re-register their equipment so that the state can know how many guns each citizen owns.
Although guns are already registered in the state, Lula wants to have a direct way to control all citizens who own guns.
Gun registration is the first step to government confiscation.
 Lula da Silva announced that only vaccinated families could receive government benefits. That included all of their children.
As the rest of the world pulls away from the experimental and dangerous COVID vaccines, Lula is forcing them on his people. Just like a good tyrant.
Source: thegatewaypundit.com
This is such BS by @washingtonpost.

It was not "thanks to covid," it was thanks to media outlets like WaPo giving cover to politicians who shut down schools and tortured children. pic.twitter.com/97kR9VpYD7

— Brent Scher (@BrentScher) February 13, 2023
---
Q
According to a Motion submitted this past Friday by a Proud Boys attorney, it appears the Government itself is the author of the mysterious "1776 Returns". The 1776 Returns is the title of a document that outlined strategic plans for the takeover of US government buildings on January 6, 2021.
The mysterious document was sent unsolicited to Proud Boy Chairman Enrique Tarrio's Telegram right before January 6th by a "love interest" named Erika Flores.
It has been revealed that Flores reportedly testified to the January 6th Committee that A GOVERNMENT OFFICIAL was the author of the entirety of the "1776 Returns" and that this FBI and CIA member or associate asked her to share it with Tarrio!
Tarrio has been charged with Seditious Conspiracy and currently stands trial in D.C. along with four fellow members of the Proud Boys.
According to the Motion by attorney Roger Roots:
"It appears that the government itself is the author of the most incriminating and damning document in this case, which was mysteriously sent at government request to Proud Boy leader Enrique Tarrio immediately prior to January 6 in order to frame or implicate Tarrio in a government- created scheme to storm buildings around the Capitol. As such, Exhibit 528-1 and the government's efforts to frame or smear defendants with it, constitutes outrageous government conduct. This is either entrapment or outrageous government conduct, or both. Equally improper, it is a Brady violation because the Department of Justice must surely have known these revelations before putting Special Agent Dubrowski on the stand on February 9 to introduce this evidence."
You can't make this stuff up!
Apparently, an individual by the name of Samuel Armes is responsible for writing the "1776 Files". Armes is "a former State Department and Special Operations official" that was interviewed by the January 6th Unselect Committee.
According the the Motion, Armes said "he recognized components of the document as ideas he had composed as part of a "war gaming" exercise he did in August or September of 2020. Armes "co-founded a Florida-based cryptocurrency LLC — Government Blockchain Systems" "Armes said that in college he had been groomed to join the CIA and FBI before his stint in the State Department and special operations. . . . In his studies, he often participated in "war gaming" scenarios, skills he used during his stint in government." (*The J6 Committee was resistant in releasing these documents.)
"If true, this means that the most damning document in this trial was authored by the intelligence community—someone "groomed" by the FBI itself," said Roger Roots (the Proud Boys attorney who authored this Blockbuster Motion). "And this CIA and FBI asset requested Tarrio's friend to share the document with Tarrio just prior to January 6."
It is unknown if Tarrio read or even opened this document sent to him by Armes through Flores, yet the Government is using this dopey "war gaming" exercise as a major part of their case against Tarrio and his drinking buddies as their trial continues in D.C.
See the full "1776 Plans" document HERE.
Tarrio had nothing to do with the creation of these plans and they were simply "sent" to him via Telegram by a "love interest", yet the Department of Injustice is misleading the already biased jury to believe they belonged to Tarrio- and the Dishonorable Judge Timothy Kelly IS ALLOWING THIS, even though he is aware of the document's history from pre-trial hearings!
This judge must be investigated by the Judiciary Committee- he knows better and is allowing the Department of Justice to BREAK THE LAW.
Source: thegatewaypundit.com
All of the Fake News is reporting that I spend large amounts of my time coming up with a good "nickname" for Ron DeSanctimonious, who is obviously going to give the presidential "thing" a shot. They are all 100% wrong, I don't even think about it — A very unimportant subject to me!!!
 Is Trump using DeSantis to expose all the Rhinos, is he exposing all those who want to stop him. Sometimes you use certain information to draw people out so you can see the board clearly. Will DeSantis agree to run then pull out, or will he lead them into a place where he finally says he is not running. 
Fulton judge: Portions of Trump grand jury report to be released this week
A Fulton County judge said Monday that he plans to keep private portions of a special grand jury report examining whether former President Donald Trump and his allies criminally meddled in Georgia's 2020 elections. The report, which comes after an eight-month probe, apparently recommends individuals be indicted.
But Superior Court Judge Robert McBurney said he would release three parts of the document on Thursday, including the introduction, conclusion and a section in which the grand jury "discusses its concern that some witnesses may have lied under oath during their testimony to the grand jury."
The eight-page order came almost three weeks after McBurney heard arguments from Fulton County District Attorney Fani Willis that the entire final report should remain under wraps until she makes indictment decisions, which she said were "imminent." At that same hearing, a coalition of media organizations, including the Atlanta Journal-Constitution, argued that the public interest demanded that the full document be released, just as grand jurors had requested.
Berlin chooses change in rerun election with clear lead for conservatives
Source: reuters.com
TRUMP: "I am running for president to end the destruction of our country – and to complete the unfinished business of making America great again." https://t.co/0EUWjjsHm4 pic.twitter.com/XY5tqbtM5w

— NEWSMAX (@NEWSMAX) February 13, 2023