Durham Is Releasing The MOAB, Ready To Play, America Will Be Unified Again – Ep. 2755
Watch The X22 Report On Video
The economy is imploding, the people are realizing that the Biden administration is responsible, no matter how many times they say Putin. The IMF cuts the global growth rate. The [CB]/Ds are trying to keep it all together by the mid terms, but they keep digging the hole deeper and deeper. The [DS] is now trapped in their lies, Durham is releasing the MOAB, the [DS] is scrambling to keep certain docs out the public realm, this will not work. The [DS]/Big Pharma tried to keep the pandemic going but they failed, the travel mask mandate has been lifted, the [DS] is panicking. As the treasonous crimes are exposed the people are going to see it all, America will be unified again.
---
Economy
Rapidly rising interest rates, a 41-year-high rate of inflation and tight housing supply are making buying a home even more expensive — and more complicated — for many Americans. A new GOBankingRates survey finds that 66% of Americans who were looking to buy a home in 2022 are now holding off as interest rates hit 5%.
Source:  gobankingrates.com
Citing Russia's war, IMF cuts global growth forecast to 3.6%
The International Monetary Fund has downgraded the outlook for the world economy this year and next
 
"The war will slow economic growth and increase inflation," IMF chief economist Pierre-Olivier Gourinchas told reporters on Tuesday.
Now, the IMF expects Russia's economy — battered by sanctions — to shrink 8.5% this year and Ukraine's 35%.
Source:  abcnews.go.com
President Joe Biden banned all new fossil fuel leasing on federal lands and waters immediately after taking office in January 2021, but a federal judge issued an injunction halting the moratorium months later.
The Biden administration is already shying away from its decision to restart the much-delayed federal oil and gas leasing program, saying its hands are tied.
Source: dailycaller.com
Biden's emergency SPR oil release is going to Europe… 
Joe Biden's decision to release 180 million barrels of oil from the US Strategic Petroleum Reserve – one million barrels per day for 180 days, ending just before the midterm elections which the Democrats will lose in an avalanche – was meant to help lower US gasoline prices. Instead, it is heading for Europe.
 the Suezmax ship Advantage Spring – sailing for Rotterdam, according to ship-tracking data compiled by Bloomberg – received emergency SPR sweet crude from Energy Transfer's Nederland oil facility around April 1 for export.
According to Matt Smith, oil analyst at commodity data firm Kpler, this is the first export of SPR crude since last November. Which means the oil was apportioned from Biden's shock SPR release.
Source: citizenfreepress.com
---
Political/Rights
Gov. Ron DeSantis (R-FL) announced on Tuesday that the state legislature will consider a proposal to eliminate Disney's special tax and governing jurisdiction in DeSantis's fight against the megacorporation's woke politics.
Source: breitbart.com
President Biden and his accountant are facing new IRS whistleblower complaints alleging that Biden owes at least $127,000 in back taxes.
The complaints were filed by Chris Jacobs, a former Republican aide on Capitol Hill, to coincide with Monday's federal tax filing deadline.
Biden and his wife, Jill, avoided paying Medicare taxes on book income and speaking fees in 2017 and 2018 by routing $13.3 million through "S corporations" and counting a small amount as eligible for the federal health care tax.
The strategy is commonly used by wealthy people to dodge the 3.8% Medicare levy on large amounts of income and experts say the IRS lacks the resources to aggressively pursue cases of underpayment.
In 2017, Biden reported $9.5 million in revenue through his S corporation CelticCapri Corp and reported less than $146,000 as income eligible for the Medicare tax. In 2018, Biden reported $2.7 million in revenue through the S corporation and said $300,000 was eligible for the tax. First lady Jill Biden received smaller amounts through her own S corporation.
Jacobs argues that Biden's decision to increase his taxable compensation in 2018, despite reporting lower overall income, suggests he knew more of the prior year's haul should have funded Medicare programs.
"The fact that in 2018, Mr. Biden doubled his salary to $300,000, even as that year's profits of his S-corporation declined by more than two-thirds, speaks to a knowledge and awareness that his 2017 salary substantially undervalued his labor in violation of IRS guidelines," Jacobs wrote.
Jacobs added that using a relatively low 30% figure for taxable compensation would put Biden on the hook for $127,000 in back taxes.
Source: nypost.com
Special Prosecutor John Durham wants to use Hillary Clinton's tweet accusing Trump of having a secret line of communication with Russian Alfa Bank as evidence in Michael Sussmann's trial next month.
 
According to the indictment, Sussmann falsely told James Baker he wasn't doing work "for any client" when he asked for a meeting with the FBI where he presented bogus evidence the Trump Tower was secretly communicating with Kremlin-tied Alfa Bank.
Hillary Clinton fired off a tweet claiming Trump Tower was secretly communicating with Russian Alfa Bank.
The defamatory tweet is still on Twitter.
Sussmann doesn't want Durham to use Hillary Clinton's tweet in next month's trial, however the special prosecutor wants it to be admitted as evidence.
The Washington Examiner reported:
The Democratic cybersecurity lawyer charged with concealing his work for the Clinton campaign from the FBI doesn't want special counsel John Durham to be able to use Hillary Clinton's tweet touting the Trump-Russia collusion claims he was pushing as evidence at trial.

Michael Sussmann was indicted in September for allegedly concealing his clients — Clinton's 2016 presidential campaign and "Tech Executive-1," known to be former Neustar executive Rodney Joffe — from FBI general counsel James Baker in September 2016 when he pushed since-debunked claims of a secret backchannel between the Trump Organization and Russia's Alfa-Bank. Sussmann has pleaded not guilty.

Durham told the federal court last week he wanted an October 2016 tweet from the Clinton campaign promoting the Alfa-Bank claims to be admitted as evidence at the May trial.

The special counsel argued the tweet is not inadmissible hearsay "because it is not being offered for its truth" — emphasizing that the prosecutors actually believe its claims were false. Durham said he instead wanted to present the tweet to "show the existence of the defendant's attorney-client relationship with the Clinton Campaign, which is directly relevant to the false statement charge."
Source: thegatewaypundit.com
Already caught Fusion GPS in a lie. 🤷‍♂️

Fusion GPS tells the Court it was retained by Marc Elias to support his "legal advice".

Compare to Fusion GPS book: Elias told them he needed their political research. pic.twitter.com/xSUoSxTrTF

— Techno Fog (@Techno_Fog) April 19, 2022
White House press secretary Jen Psaki repeatedly dodged when pressed on whether she or President Joe Biden will publicly apologize to the Border Patrol officers accused of whipping migrants.
Fox News' White House correspondent Peter Doocy pressed Psaki on Monday surrounding the news that the Border Patrol agents would not face criminal charges, but the press secretary suggested the investigation remains ongoing.
Source: dailycaller.com
---
War
Although the neo-Nazi Azov Battalion and other elements of the Ukrainian military are only holding onto a few key areas of Mariupol, Kiev stubbornly does not recognize their inevitable defeat in the port city. Kiev carefully hides its own losses and forces its troops to continue resisting and suffer unjustified losses despite not even having enough ammunition or infantry to continue the battle.
  the Ukrainian 36th Brigade admitted that all infantry soldiers had been killed and that "shootings battles" against Russian forces were now being conducted by artillerymen, anti-aircraft gunners, radio operators, drivers and even the cooks and musicians from the orchestra.
Over a week later and the number of Ukrainian servicemen who remain in Mariupol is not exactly known. According to Russian intelligence, no more than 700 Ukrainian fighters remain inside the last pockets of resistance, including about 200 foreign mercenaries. They hide in the underground facilities of the Azovstal plant with little to no ammunition, medicine and provisions.
  Mariupol has effectively fallen, Kiev is still unwilling to announce a surrender of its forces in the city, effectively dooming hundreds of Ukrainians and foreign fighters to their death. 
Source: globalresearch.ca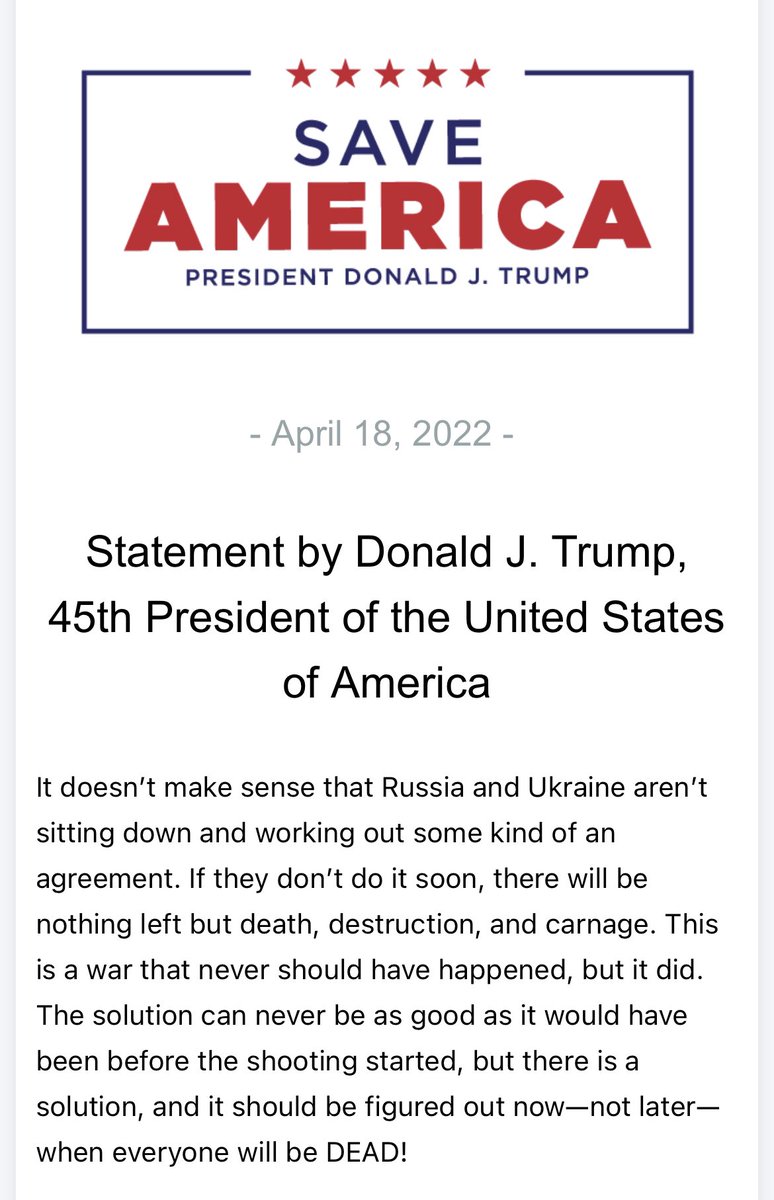 ---
False Flags
Last week the CDC updated its policy tracker for public mask mandates noting whether or not a county had a mask mandate in place on a given day. From there we can map the "official" COVID-19 cases per 100K. Here's the Omicron wave. Mask mandates do not work. pic.twitter.com/XN79ZsZ6rz

— Justin Hart (@justin_hart) April 12, 2022
"Mr. President, should people continue to wear masks on planes?" the reporter asked.
"That's up to them," Biden said.
The U.S. Centers for Disease Control and Prevention (CDC) dropped all countries from its top COVID-19 travel advisory warning.
As of Monday, the agency's travel list showed that dozens of countries were dropped from its "Level 4: Special Circumstances/Do Not Travel" category.
"There are no Level 4 COVID-19 Travel Health Notices at this time," the CDC website reads. Up to 100 countries were deemed "Level 4" by the agency earlier this year.