Evergreen, Think Depopulation, Panic In DC, James Baker, What A Wonderful Day – Ep. 2611
Watch The X22 Report On Video
The people are now catching on, they see the plan of the [CB], tax, tax until there is nothing left to give, wasn't this done by the British during the revolutionary war. The supply chain issue is not going away, Wells Fargo 6-12 months more of this. Florida jobs grow at three times the rest of the country. Panic in DC, James Baker is now being singled out, Durham has questions for him and Sussman. The hunt is on and the people are watching this unfold in real-time, everything Trump talked about during his 4 years is now coming true. Don Jr. tweeted out something very interesting, he used [HRC] SS code name Evergreen, was this a message, think depopulation.
---
Economy
 A tax labeled a 'Billionaire's Tax' is being pushed by the Biden gang that will in reality tax Americans' 401Ks and IRAs.
PJ Media reports:
"It's not a wealth tax, but a tax on unrealized capital gains of exceptionally wealthy individuals," 

  it's a tax on the investments and productivity gains that make the entire country richer.
Others see this as a tax on 401Ks and IRAs.
Source: thegatewaypundit.com
Wells Fargo CEO and President Charles Scharf, during the annual Milken Institute Global Conference, said he believes that the supply chain crisis will continue roughly "six to 12 months" longer.
"The realities of things like… wage pressures… supply chain pressures… all these things are going to continue to contribute to this wage inflation that we're seeing," Scharf said to Yahoo Finance.
"That's all very, very real… all these things will level out. Supply chains will get solved, I personally just think it's going to be six-to-12 months," Scharf added when talking about the supermarkets forecasting higher prices.
Source: breitbart.com
Prices of toilet paper, diapers, facial tissues and paper towels will likely rise in coming weeks as inflation begins to wallop the working class and retired seniors.

This is like a massive tax hike on those with a fixed income.#LetsGoBrandon https://t.co/3vkXFNA8dd

— Greg Abbott (@GregAbbott_TX) October 26, 2021
Jobs in Florida are growing much faster than the national rate, according to a September employment report.
The office of Gov. Ron DeSantis (R) estimated the job growth at three times that of the nation. Florida has recorded 17 months of continued private-sector job growth.
The Sunshine State gained 84,500 jobs in September, with 73,000 of those in the private sector, according to the governor's office.

The figures showed an increase of 5.6 percent compared to the same time last year.

Most jobs were created in the leisure and hospitality industry, adding 26,600 positions. Trade, transportation, and utilities gained 19,200 jobs; professional and business services added 10,400; construction went up 6,900, and education and health services increased by 6,300 jobs.
Figures from the Florida Department of Economic Opportunity (FDEO) show there are more than 520,000 jobs listed online, giving Floridians a wide choice of work opportunities.
Source: theepochtimes.com
Happy birthday to this future president. pic.twitter.com/JT3HiBjYdj

— Hillary Clinton (@HillaryClinton) October 26, 2016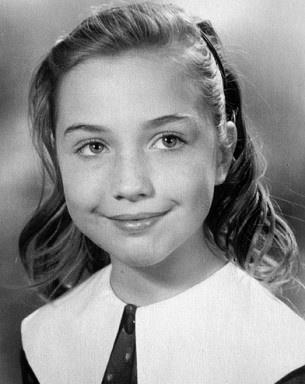 Responds
Evergreen Tweet 😂🤡😂🤡😂 https://t.co/3Mw1AyPHyk

— Donald Trump Jr. (@DonaldJTrumpJr) October 26, 2021
3856
Q
!!Hs1Jq13jV6
02/12/2020 11:45:18
 ID: df18d2
Archive Bread/Post Links: 8112591 / 8113297
Direct Link: 8113297
Image Name:
D16RNKcWwAAZGaI.jpg
Filename:
fc76fdb232d23044a10990395268c5610dbcb7005ddcefeb06617699d25b6857.jp
Evergreening is achieved by seeking extra patents on variations of the original drug – new forms of release, new dosages, new combinations or variations, or new forms. Big pharma refers to this as "lifecycle management". Even if the patent is dubious, the company can earn more from the higher prices than it pays in legal fees to keep the dubious patent alive.
Evergreening is possible because in Australia the standard required to get a patent is very low. Different methods of delivering drugs (such as extended release, for example) have been known for decades. But when one of these known delivery methods is combined with a known drug, the patent office considers this sufficiently inventive to grant a new 20-year patent. Another favourite evergreening strategy is to patent a slight variation of the drug.
Brand pharmaceutical companies argue that these "lifecycle management" patents provide improved health outcomes to the community. They meet the (very low) patentability thresholds of novelty and inventiveness. Critics argue that the claimed improved health outcomes are small or non-existent.