[F] Black Sites Are Being Closed, Irregular Warfare, A Critical Moment In Time – Ep. 2747
Watch The X22 Report On Video
The people are rallying together, they want something to protect their wealth and more and more people are learning how gold and bitcoin can do this. The old economic system is being dismantled and the new economic system is being built by the people. The [DS] [F] black sites are being dismantled. This is irregular warfare, nothing is as it seems. The polls have turned on the [DS]'s plan, the people are awake and it's getting harder and harder for the fake news to keep the narrative. At every turn the lies are being shown to the world and the people are seeing the truth. Soon the people will learn the true evil that has been guiding this country. This is a critical moment in time.
---
Economy
The finance ministers of the BRICS alliance (Brazil, Russia, India, China and South Africa) have decided to create their own financial mechanisms to continue trade between nations of similar disposition.  Once the internal issues inside the BRICS alliance are resolved, and once the mechanisms are created, then other nations will be able to decide to join or not.  The great global cleaving will commence.
In the bigger picture, the BRICS assembly are essentially leaders who do not want corporations and multinational banks running their government. BRICS leaders want their government running their government; and yes, that means whatever form of government that exists in their nation, even if it is communist.
BRICS leaders are aligned as anti-corporatist.  That doesn't necessarily make those government leaders better stewards, it simply means they want to make the decisions, and they do not want corporations to become more powerful than they are.  As a result, if you really boil it down to the common denominator, what you find is the BRICS group are the opposing element to the World Economic Forum assembly.
The countries run by multinational corporations are in Yellow, the countries who have not yet chosen a side are in GREY:
The objective of the BRICS group is simply to present an alternative trade mechanism that permits them to conduct business regardless of the opinion of the multinational corporations in the 'western alliance.'
Source: theconservativetreehouse.com
---
Political/Rights
🚨🚨🚨 @joebiden is underwater by double digits on every top issue for voters in new @CBSNewsPoll.https://t.co/yTqkCzX6jy pic.twitter.com/CP5f1Truja

— Michael McAdams (@M_McAdams) April 10, 2022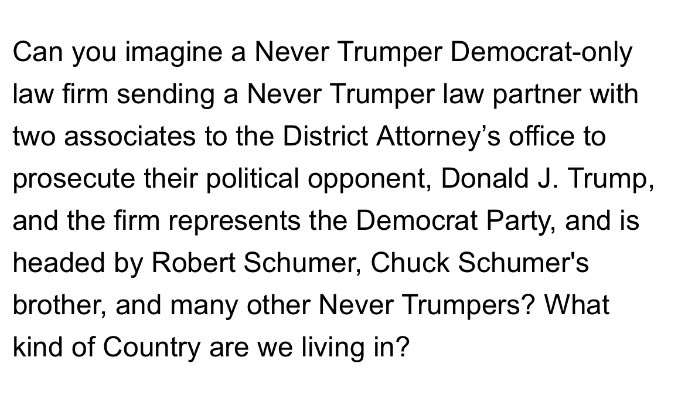 "With last week's announcement that the Biden administration will rescind the crucial Title 42 protections I put into place to quickly remove illegal aliens," Trump said. "Biden is willfully opening the floodgates to a tidal wave of illegal immigration the likes of which the world has never seen before."
Title 42 is a pandemic-era law Trump implemented that makes it easier for the federal government to deport border hoppers and illegal aliens. Biden announced last week that the Title 42 restrictions would end on May 23.
Source: breitbart.com
---
Geopolitical/Police State
Twitter engineering manager Jay Holler had an ugly public meltdown upon learning the news that free speech proponent Elon Musk was appointed to the Big Tech giant's board.
"OK, I'm radicalized now," Holler said.
It turns out that he was radicalized a long time before Elon Musk showed up on the Twitter company scene. Holler even said that he was "broken" by the news, which apparently means he might have to treat all users more fairly and respectfully.
The Twitter engineering manager then revealed that he had blocked Musk on the platform.
Just like Trump broke the mainstream media, it appears that Musk has broken Big Tech. That just might make him the right man at the right time to fix it.
Source: beckernews.com
Convert Twitter SF HQ to homeless shelter since no one shows up anyway

— Elon Musk (@elonmusk) April 10, 2022
Most of these "top" accounts tweet rarely and post very little content.

Is Twitter dying? https://t.co/lj9rRXfDHE

— Elon Musk (@elonmusk) April 9, 2022
And @justinbieber only posted once this entire year

— Elon Musk (@elonmusk) April 9, 2022
Everyday yellow vests march against Macron in France and this gets 0 media attention … pic.twitter.com/5K0BzzaTrH

— Wall Street Silver (@WallStreetSilv) April 10, 2022
Macron projected to win first ballot, setting up a face off against Le Pen in runoff election for French President.

.
ECONOMY

* No income tax for those aged under 30

* VAT on energy at 5.5% from the current 20%. VAT at 0% for essential products such as pasta and diapers as long as inflation is one point higher than growth.

* No employer contributions on pay rises of up to 10%

* Early retirement at 60 for those who have worked 40 years. Increase low pensions

* Scrap inheritance tax for middle- and low-income families. No tax on donations of up to 100,000 euros per child or grandchild every ten years

IMMIGRATION

* Only French citizens will have access to welfare benefits

* French nationals will be given preference in access to social housing and to jobs

* Stop family reunification

Advertisement – story continues below

* Systematically deport undocumented migrants, foreigners convicted of crimes

* Withdraw residency for migrants that are out of work for more than a year

* Remove birthright citizenship

* Asylum requests to be processed outside of France
Source: thegatewaypundit.com
Khan won't be the only national leader getting a no-confidence vote and being removed from office this year.
---
War
"I went in yesterday and there was a television screen, and I said, 'This is genius.' Putin declares a big portion of the Ukraine — of Ukraine — Putin declares it as independent. Oh, that's wonderful," Trump said in February. "I said, 'How smart is that?' And he's gonna go in and be a peacekeeper. That's the strongest peace force… We could use that on our southern border. That's the strongest peace force I've ever seen. There were more army tanks than I've ever seen. They're gonna keep peace all right. No, but think of it. Here's a guy who's very savvy."
Source: rawstory.com
---
False Flags
Fauci, covid uptick, indoor masks, no thanks
UPDATE: A Jaw-Dropping 769 Athletes have Collapsed While Competing Over The Past Year – "Avg. Age of Players Suffering Cardiac Arrest is JUST 23" – (VIDEO)
Over the past year-plus, athletes across the world have been dropping like flies as they compete in games. If they aren't passed out cold, they are seen gripping their chests in agony, unable to breathe due to sudden cardiac events that hit in the heat of the competition.
This wave of heart issues is unprecedented, to say the least. Never before have we seen young, healthy, world-class athletes experiencing heart issues en masse like this. It has never happened, ever. Furthermore, the timing of this sweeping phenomenon could not be more relevant, coinciding perfectly with the rollout of the experimental Covid-19 vaccines.
In December nearly 300 athletes reportedly collapsed or suffered cardiac arrests after taking the COVID vaccines.
Source:  foxmetronews.com
  Trump called on Republicans to make it unlawful for employers to fire unvaccinated employees if the GOP regains a majority in Congress after the November midterms.
"One of the first things that we will do with our new Republican majority is to end every last covid mandate. They're still around, it's hard to believe," Trump told a crowd in North Carolina on Saturday evening. "We will pass a bill making it illegal for any employer to interfere in personal health decisions or to fire employees simply for not having the vaccine."
Trump also called on Republicans to investigate Democrat politicians who collude with teachers' unions to keep parents out of their children's classrooms:
Source: breitbart.com
---
Q
The January 6 committee selectively leaked Don Jr.'s text messages with Trump's Chief of Staff Mark Meadows to CNN.
The text messages are completely benign and everything Don Jr says is well within his First Amendment right.
"
Source: thegatewaypundit.com
"And we, while we're at it, will demand justice for the January 6th prisoners and full protection of their civil rights, like was received by antifa and BLM" pic.twitter.com/jypm21t6w7

— Liz Harrington (@realLizUSA) April 10, 2022
TAKE A LISTEN
Nancy Pelosi and the mayor where in charge of security, they were offered the NG from Trump but decided not to take it, its like they knowingly wanted the fbi, capitol police, antifa to stage the insurrection
This evidence should be enough for the Pennsylvania legislature to recognize there is a real problem when private money and private actors collaborate with election officials.
The Democrat governor's office in Pennsylvania colluded with left-wing activists to secure millions of dollars in private money to run get-out-the-vote efforts in blue counties in the swing state in 2020, new, explosive testimony revealed. The Pennsylvania legislature heard this testimony, backed up by email evidence, on Tuesday during the first public hearing on two new bills seeking to block private grants.
 n.
With a series of PowerPoint slides, Shepherd revealed to lawmakers that beginning in July 2020, consultants working for leftist organizations coordinated with local election officials and Democrat Gov.Tom Wolf's office to lobby five blue counties to apply for these private grants. While the grants originated with the nominally non-partisan Center for Tech and Civic Life—an organization that Mark Zuckerberg and Priscilla Chan's private foundation later infused with some $350 million in cash—emails reveal that a main consultant involved in targeting select counties, Marc Solomon, worked for the Center for Secure and Modern Elections, or the CSME.
"What's important to know about CSME is that it is not a 501(c)3, but rather it is a fiscally sponsored project of the New Venture Fund," Shepherd told the Pennsylvania lawmakers. In turn, "the New Venture Fund is managed by Arabella Advisors," Shepherd continued, noting that "the 'parent' group of Arabella, New Venture Fund — they are part of what the Atlantic Magazine identified as 'The Massive Progressive Dark-Money Group You've Never Heard Of.'" In fact, in January, The New York Times called out the New Venture Fund in its article headlined, "Democrats Decried Dark Money. Then they Won with it in 2020," Shepherd added.
Source: thefederalist.com
"The simple fact is the Presidential Election was Rigged and Stolen and because of that our Country is being systematically destroyed." 💯💯💯

— Liz Harrington (@realLizUSA) April 9, 2022
Internet blackouts limit digital freedom and stifle dissent. Holding mobile phone service providers to account can help counter these. https://t.co/TJUBEHtoV5

— George Soros (@georgesoros) April 9, 2022
think about the elections, are they projecting that the internet will be blacked out when the patriots take the lead
TAKE A LISTEN
3932
Q
!!Hs1Jq13jV6
04/10/2020 16:12:44
 ID: ba29f9
8kun/qresearch: 8749177
Anonymous
04/10/2020 15:53:10
ID:a5306f
8kun/qresearch: 8748876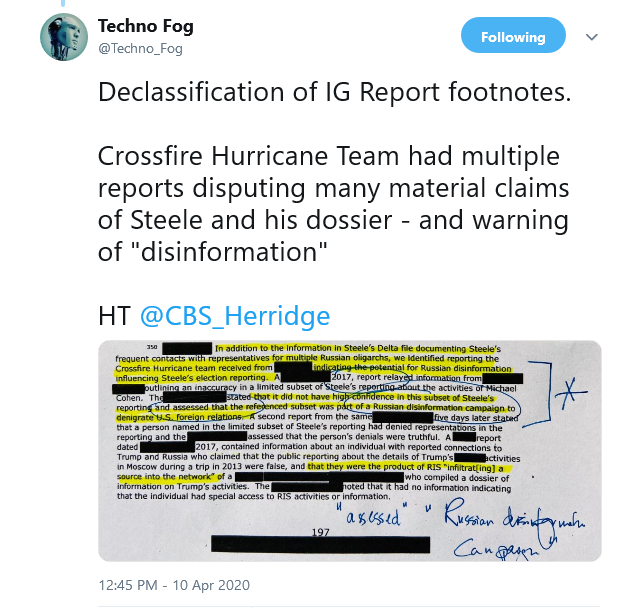 Image Name:
Screenshot_2020_04_10_Techno_Fog_on_Twitter_Declassification_of_IG_Report_footnotes_Crossfire_Hurricane_Team_had_multiple_r_.png
Filename:
0ca19ff6975f2122da46a37695aa3693bb87bb9ce84fe29d59fc95b9fa0c35de.png
3950
Q
!!Hs1Jq13jV6
04/11/2020 22:37:58
 ID: 0163d0
8kun/qresearch: 8764367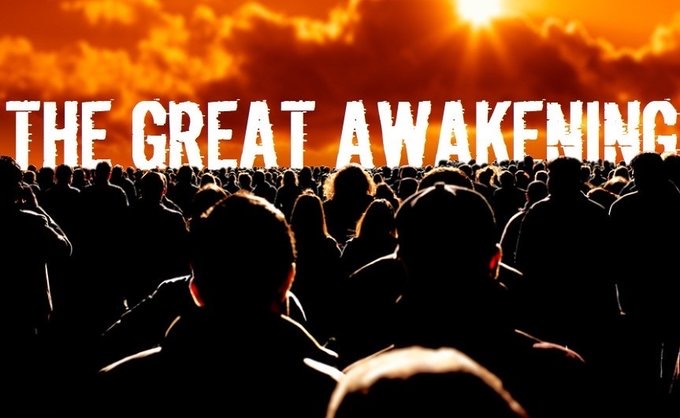 Image Name:
b72263a1ee85bc65b234b80e4a40f9a13d4bd30aeb8fa071e5116060fa7b8358.jpg
Filename:
b72263a1ee85bc65b234b80e4a40f9a13d4bd30aeb8fa071e5116060fa7b8358.jpg
3951
Q
!!Hs1Jq13jV6
04/12/2020 00:00:04
 ID: 9e3eda
8kun/qresearch: 8765747