[FF] Alert, See Something, Say Something, Red Line Will Be Crossed – Ep. 2510
The economy is now starting to fall apart under [JB] rule. This exposes the [CB] because they do not have a cover story to cover up their system when it implodes. The [CB] just told the world their plan, they want everyone to use their digital currency, crypto is no good, see. Now people know. The [DS] is now panicking, they know the world is about to learn the truth and they need to stop this from coming out. They will cross the red line and push a [FF]. Gen Flynn confirmed this, saying the will need to do something before the election information is released. The patriots already know this and this is why countermeasures are in place. See something say something. Something big is about to drop and the [DS], fake news, big tech will try to stop it.
Watch The X22 Report On Video
---
Economy
New home sales plunged 5.9% MoM in May and April's crash was revised even lower (-7.8% MoM)…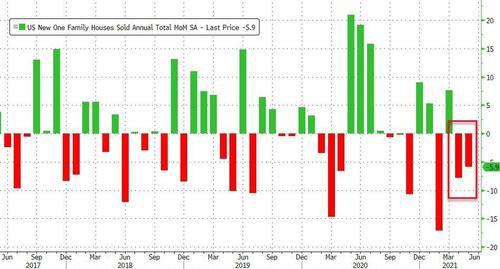 The median new home price is up 18.1% YoY to $374,400 (average selling price at $430,600) and is being blamed for the drop in sales as affordability collapses.
With The Fed 'talking about, talking about' tapering and raising rates (at some point in the future), mortgage rates are already starting to rise…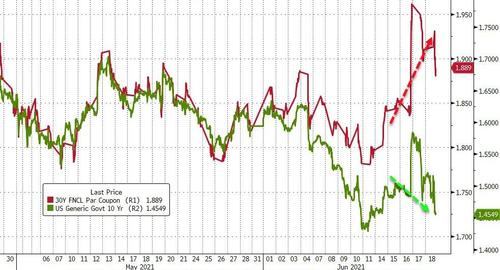 Source: zerohedge.com
World's central banks launch new campaign against cryptocurrencies
---
Political/Rights
Ivanka Trump and Jared Kushner distance themselves from the former President and his constant complaints
The U.S. Supreme Court ruled in favor of Pennsylvania cheerleader Brandi Levy in a case that addressed public schools' ability to penalize students for off-campus speech. The 8-1 ruling held that the school's interest in regulating student speech did not extend to Levy's free expression, and further that public schools must have a "heavy burden to justify intervention."
Levy, who as a freshman in 2017 did not make the varsity cheer team, posted a profanity-laced rant on Snapchat, saying, "F-ck school f-ck softball f-ck cheer f-ck everything." When a screenshot of the post made its way to school officials, Levy was suspended from the junior varsity cheer squad for a year. After the school refused to re-evaluate its decision, Levy and her parents took the case to a federal district court and won. The school district appealed the decision all the way to the Supreme Court, arguing it needed to regulate off-campus speech to keep students safe from cyberbullying.
Justice Stephen Breyer wrote for the majority that "courts must be more skeptical of a school's efforts to regulate off-campus speech, for doing so may mean the student cannot engage in that kind of speech at all." Breyer further argued the school itself has an interest in protecting student free speech, even if that speech is unpopular or frowned upon by the administration.
America's public schools are the nurseries of democracy. Our representative democracy only works if we protect the "marketplace of ideas." This free exchange facilitates an informed public opinion, which, when transmitted to lawmakers, helps produce laws that reflect the People's will. That protection must include the protection of unpopular ideas, for popular ideas have less need for protection. Thus, schools have a strong interest in ensuring that future generations understand the workings in practice of the well-known aphorism, "I disapprove of what you say, but I will defend to the death your right to say it." 
Source: washingtonexaminer.com
Joel Davis was a Hillary Clinton Campaign officials and founder of the organization "Youth to end Sexual Violence." Joel was arrested in 2018 after engaging in sex with a child. Davis also had over 3,700 images and more than 330 videos of child pornography, including numerous images of prepubescent minors who had not attained 12 years of age.
Joel was nominated for a Nobel Prize for his work. 
He was sentenced to 13 years this week.
Via the Department of Justice:
Founder Of Non-Profit To End Sexual Violence Against Youth Sentenced To Thirteen Years In Prison For Child Pornography, Enticing A Minor To Have Sex
Source: thegatewaypundit.com
Kamala Harris will finally visit the US-Mexico border on Friday,
Harris will reportedly travel to El Paso, Texas on Friday with DHS chief Alejandro Mayorkas.
Trump released a statement on Wednesday trolling Kamala Harris and taking credit for pressuring Kamala to visit the border.
 
source: thegatewaypundit.com
Statement by Donald J. Trump, 45th President of the United States of America
Can you believe that New York wants to strip Rudy Giuliani, a great American Patriot, of his law license because he has been fighting what has already been proven to be a Fraudulent Election? The greatest Mayor in the history of New York City, the Eliot Ness of his generation, one of the greatest crime fighters our Country has ever known, and this is what the Radical Left does to him. All of New York is out of control, crime is at an all-time high—it's nothing but a Witch Hunt, and they should be ashamed of themselves. TAKE BACK AMERICA!

---
False Flags
They are saying it was suicide; however, John McAfee didn't kill himself…. no way.  
McAfee even put a tattoo on his arm saying he would not kill himself.  That is how certain he was that someone, some entity, would eventually want to shut him down.
McAfee was under securities charges for making money by recommending investments without disclosing his relationship to the investment.  The charges were always a little weird, and the claims of tax evasion never amounted to enough to warrant the severity of the effort to capture him, but the U.S. was adamant about getting him extradited.  Nothing about this sniffs right.  Nothing.
 
Source: theconservativetreehouse.com
I am content in here. I have friends.

The food is good. All is well.

Know that if I hang myself, a la Epstein, it will be no fault of mine.

— John McAfee (@officialmcafee) October 15, 2020
Getting subtle messages from U.S. officials saying, in effect: "We're coming for you McAfee! We're going to kill yourself". I got a tattoo today just in case. If I suicide myself, I didn't. I was whackd. Check my right arm.$WHACKD available only on https://t.co/HdSEYi9krq🙂 pic.twitter.com/rJ0Vi2Hpjj

— John McAfee (@officialmcafee) November 30, 2019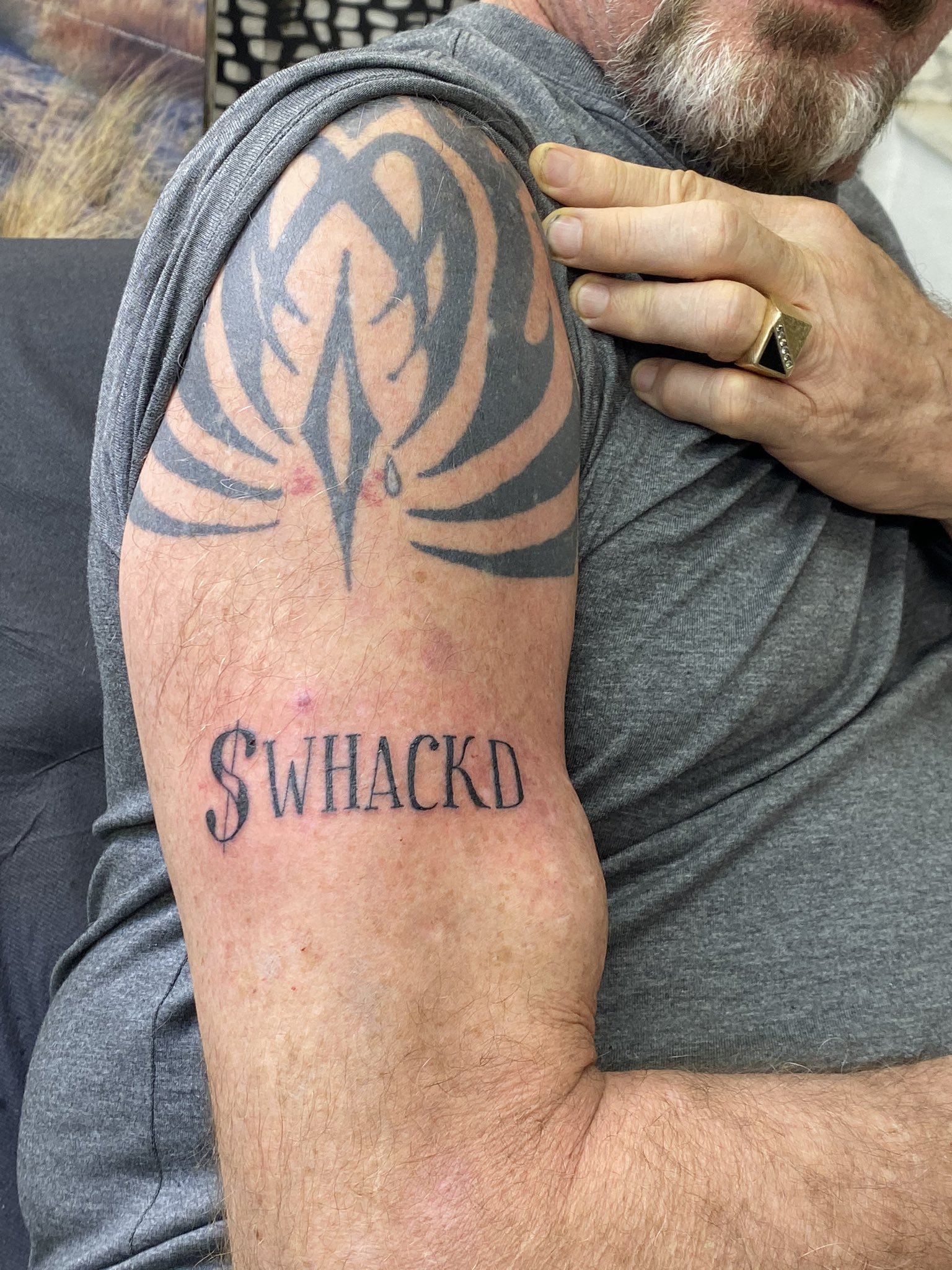 Dude, what are you smoking? The instant I disappear the information is released. Those named would be crazy to kill me or collect me. They are simply praying I live forever. If it's released, revenge takes over and I'm dead. Where is your brain today?

— John McAfee (@officialmcafee) June 20, 2019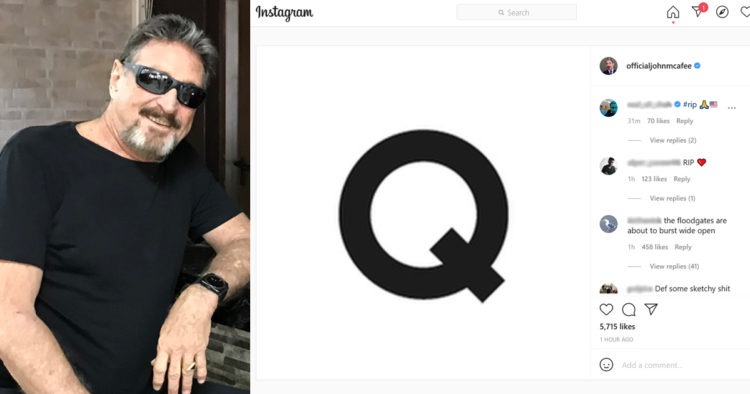 The official Instagram account of the late tech entrepreneur and former presidential candidate John McAfee posted a message consisting of the black letter "Q" on a white background within minutes of National File – and subsequently, other Western media outlets – reporting on his death. No caption or explanation was provided for the post.