Future Proves Past, It's Time For Justice, Harvest Begins – Episode 2054
Podcast: Download (Duration: 38:35 — 38.8MB)
Trump and the patriots have turned the entire economic system around, the country has never seen anything like it. Trump and the patriots are reversing everything the [CB]/[DS] have done and Trump is sending out a message to the people that the economy is on a trajectory that has never been seen before. The [DS] plans are falling apart, the impeachment plan to delay and hurt Trump has backfired, they are trapped, if they move forward or backward the plan fails. Q has told us that the future will prove the past and we are seeing this. Justice is coming, the harvest has begun and it's time to show the people the corruption.
Check Out The X22 Report Spotlight YouTube Channel X22Report Spotlight
Please check Newzsentinel.com for the latest news on the economic collapse. The Sentinel Alerts are updated throughout the day.
---
Current News – 12.24.2019
Watch The X22 Report On Video
---
Economy
IT'S OFFICIAL: 2019 Is Greatest Year in Stock Market History – Another All-Time High Today – DOW Up Over 5,000 Points In 2019 Alone
Never has has the DOW risen so much in such a short period of time.
Not only has the DOW skyrocketed since Donald Trump was elected President, the market's rise is record breaking
President Trump's first year in office (2017) saw the most all-time stock market closing highs (71) as well as the largest single year increase in DOW history (4,956 points) up to that year.  This was the record until 2019.  Prior to 2017, no year in the DOW's more than 100-year history ever saw the DOW increase by more than 3,500 points.  In 2017 the DOW set a record for largest increase ever at nearly 5,000 points until this year.  (The most all-time highs in a year prior to 2017 was 69 in 1995.)  At the end of last year (2018) the DOW landed at 23,327.  This year the DOW is up more than 5,000 points (5,224) for the first time ever! 
Since President Trump was elected President the DOW tied the record for the most all-time closing highs in a row. In January of 1987 President Reagan saw the DOW increase to new all-time highs a record 12 days in a row. In February of 2017, President Trump matched Reagan's record.
Presidents GW Bush and Obama NEVER reached a new all-time high in their entire first terms. Presidents (Franklin) Roosevelt, Truman and Carter never reached a new all-time high in their Presidencies.
President Trump has now increased the markets by more than any other President in their entire Presidency (when counting from their election win to the election day in their last year in office.) As noted above, under President Trump the DOW has increased 10,220 over the past three years. This has never happened before.
source: thegatewaypundit.com
NASDAQ UP 72.2% SINCE OUR GREAT 2016 ELECTION VICTORY! DOW UP 55.8%. The best is yet to come!

— Donald J. Trump (@realDonaldTrump) December 23, 2019
Trump repealed $373 billion in Obamacare taxes.
The parts of Obamacare which got the axe from Trump were the health insurance tax, which contributed to higher healthcare spending in 2018; the 2.3 percent excise tax on medical devices; and the so-called "Cadillac tax" which was a levy that was supposed to control spending by imposing a 40 percent tax on expensive employer plans.
Source: worldtribune.com
"The Trump Administration, Trump policies, have put our economy on a trajectory it has never been on before." Griff Jenkins, @foxandfriends

— Donald J. Trump (@realDonaldTrump) December 24, 2019
---
Political/Rights
The release was titled: "Vinci undertakes an audit of its consolidated accounts for 2015 and the first half of 2016."
The desk pushes out real-time financial information from press releases and other sources in the form of newsflashes or alerts.
The alleged statement said Vinci fired its chief financial officer and had discovered major accounting errors, prompting the company to issue updated figures for 2015 and the first two quarters of 2016, which resulted in a net loss instead of profits for the time period in question.
But the statement wasn't actually from Vinci. It was posted on a website, vinci.group, that looked like Vinci's site, vinci.com, but was not the company's legitimate website. The fake website included an erroneous address and a mobile phone number that didn't match the number for Vinci's spokesman, according to AFP.
After the report, shares of Vinci fell 18 percent, erasing six billion euros from the company's value. Vinci later issued a statement denying the report and its shares recovered. Vinci filed a legal complaint to the AMF.
Source: zerohedge.com
NEW: Hunter Biden Subject of Multiple Criminal Investigations Related to "Fraud, Money Laundering and Counterfeiting Scheme"
According to new court documents filed  in Hunter Biden's Arkansas paternity case, Hunter is linked to multiple criminal probes related to "fraud, money laundering and a counterfeiting scheme."

The court documents did not disclose which law enforcement agencies were behind the criminal probes into Hunter Biden.
The New York Post reported:
The filing alleges that Hunter Biden was involved in a plot to rip off Sioux Native Americans for $60 million through the sale of tribal bonds.
The filing additionally alleges that Biden had a hand in a plot including Galanis, Cooney and Archer to rip off Sioux Native Americans to the tune of $60 million through the shady sale of tribal bonds.

Galanis, Archer and Cooney were found guilty for their roles in June 2018, following a lengthy trial in Manhattan federal court.
Source: thegatewaypundit.com
Everything we're seeing from Speaker Pelosi and Senator Schumer suggests that they're in real doubt about the evidence they've brought forth so far not being good enough, and are very, very urgently seeking a way to find some more evidence. The only way to make this work is to..

— Donald J. Trump (@realDonaldTrump) December 24, 2019
….mount some kind of public pressure to demand witnesses, but McConnell has the votes and he can run this trial anyway he wants to. @brithume @foxandfriends

— Donald J. Trump (@realDonaldTrump) December 24, 2019
Q said it in May 2018:

"The goal was to keep POTUS in until impeachment / term end"

At the time it was confusing. Now it makes sense:

[They] want to use the House impeach limbo as an info stranglehold until elections. Then somehow beat Trump in 2020 (tracks covered)

Boomerang pic.twitter.com/BPL7BweIks

— Julian's Rum 🥃 (@JuliansRum) December 24, 2019
The goal was to keep POTUS in until impeachment / term end.Q
This impeachment has many agendas, the DS was hoping to removed Trump, but couldn't find a crime, so now they are looking for one by trying to get Trumps tax returns, the grand jury information or Don McGahns testimony, this will all fail. The [DS] at the same time is trying to change the landscape in the Senate by flipping Republicans, they are also trying to weaken Trump for the elections, all of this is having the opposite effect.
The [DS] is making a move on Brett Kavanaugh, why because he is a threat to their system 
Several progressive groups, including Allied Progress and Demand Justice, two  dark money groups, have set a target on Justice Brett Kavanaugh as they aim to have him recuse himself from the case involving the constitutionality of the Consumer Financial Protection Board (CFPB).
During his tenure as a federal appeals court judge in Washington, Kavanaugh argued that the bureau's structure was unconstitutional. According to the groups, Kavanaugh will have difficulty ruling impartially in the case, known as Seila Law v. CFPB, which is set to be argued in the early days of March 2020.
Scott Walter, President of the Capital Research Cente offered some insight into what Arabella Advisors, which pushes the interests of wealthy leftist donors, truly is.
"It has four in-house non-profits," Walter said. "Those four non-profits, in turn, create hundreds, literally hundreds, of pop-up groups. Used when needed and then discarded when not needed."
"They get lots of Soros money in various ways, for instance Demand Justice, one of the Arabella groups that's the noisiest critic of Kavanaugh, they got millions in Soros money instantly as soon as they stood up the little fake pop-up," Walter said.
Source: breitbart.com
https://www.youtube.com/watch?v=OB_l9wb0dz0📁

Watch and listen carefully.

[D]

s threaten and cull 'independently elected' officials to fall-in-line

[follow orders]

or face being ousted?

Who controls the

[D]

party?

Who really controls the

[D]

party?

Threat: If a major political party can be

[controlled]

does that represent a clear and present danger to the United States of America?

[GS]

Q
We have a special place picked out for GS.
Really special.
Q
Senior Pentagon officials have told members of the Armed Forces to skip what may seem like the perfect holiday gift — an at-home DNA test.
  Under Secretary of Defense for Intelligence Joseph Kernan and James Stewart, acting Under Secretary of Defense for Personnel and Readiness, said that DNA testing companies were targeting military members with discounts and other undisclosed incentives.
"Tests that provide health information have varying levels of validity, and many are not reviewed by the Food and Drug Administration before they are offered," the memo said.
The tests might be sold without independent confirmation of their claims, the officials said — a fact that poses more risk to military members than regular consumers. Inaccuracies could negatively affect the required disclosure of those members' medical information, the memo said.
"Moreover, there is increased concern in the scientific community that outside parties are exploiting the use of genetic materials for questionable purposes, including mass surveillance and the ability to track individuals without their authorization or awareness," the memo said.
Source: nbcnews.com
Sergey Brin – GOOG [Founder][BORN IN MOSCOW] was married to… Anne Wojcicki –

23andme

[Founder] was brother-in-law to… Susan Wojcicki – CEO of YouTube [DARPA]

Q
Chinese Researcher Accused of Trying to Smuggle Biological Material Out of US
Customs officials stopped Zheng Xiaosong for questioning at Boston Logan International Airport on Dec. 9, upon flagging him as "a high risk for possibly exporting undeclared biological material," 

Zheng, a 29-year-old researcher at the Sun Yat-Sen Memorial Hospital in China's southern province of Guangdong, came to Harvard University's Beth Israel Deaconess Medical Center as a visiting graduate student in pathology. He was heading to Beijing at the time of the arrest.

An examination of Zheng's checked bags found 21 vials of unknown brown liquid wrapped in a plastic bag and hidden in a sock, the document said, adding that both typed and handwritten descriptions and notes accompanied the vials.

"These vials contained what appeared to be biological materials that were not properly declared or packaged for transportation in commercial aircraft," the agent said. 

Source: theepochtimes.com
---
War
1728 Q tells us that a missile was fired
Unauthorized missile fired.
Unauthorized emergency incoming missile threat activated Hawaii.
POTUS AF1.
POTUS re-routes. Coincidence? NO MSM investigations? Biggest threat to the American people!
Q
Jul 27, 2018 1:17:30 PM EDT
Jul 27, 2018 1:16:22 PM EDT

Anonymous ID: 64e0b2 No. 2311869 

Jul 27, 2018 1:14:22 PM EDT

Q !CbboFOtcZs ID: e05330 No. 2311837 

36C6E924-7B53-4CDB-AB27-2787DBCE7AF2.jpeg

Unauthorized missile fired.

Unauthorized emergency incoming missile threat activated Hawaii.

POTUS AF1.

POTUS re-routes. Coincidence? NO MSM investigations? Biggest threat to the American people! Q

>>2311837

Where did the missle go? Blown up in sky?

>>2311869

F-16s intercept.

Q
Today we learn that an F-16 can take out a cruise missile, 
A USAF says an Eglin-based F-16 has demonstrated the ability to shoot down a cruise missile using a guided 2.75-in. rocket. Story to follow @AviationWeek. Photo credit: USAF pic.twitter.com/UXiGCAeLCP

— Steve Trimble (@TheDEWLine) December 23, 2019
Video: F-16 Downs Drone in First Test of New APKWS Anti-Cruise Missile System
The US Air Force may soon cut costs in the area of cruise missile defense (CMD) after an "unprecedented" test of a new system fixed to an F-16C Fighting Falcon yielded successful results against a subscale drone.
"The test was unprecedented and will shape the future of how the Air Force executes CMD," Col. Ryan Messer, commander, 53d Wing, said in a quote within the news release. "This is a prime example of how the 53d Wing is using resources readily available to establish innovative ways that enhance combat capabilities for our combat units."
Source: sputniknews.com
Lemon harvest finished. Smaller this year but still great flavor! pic.twitter.com/bntLjnjyCl

— Devin Nunes (@DevinNunes) December 24, 2019
😎🍿⏲🧹⚖️👍 pic.twitter.com/CtqTlpj0ue

— Lee Zeldin (@RepLeeZeldin) December 24, 2019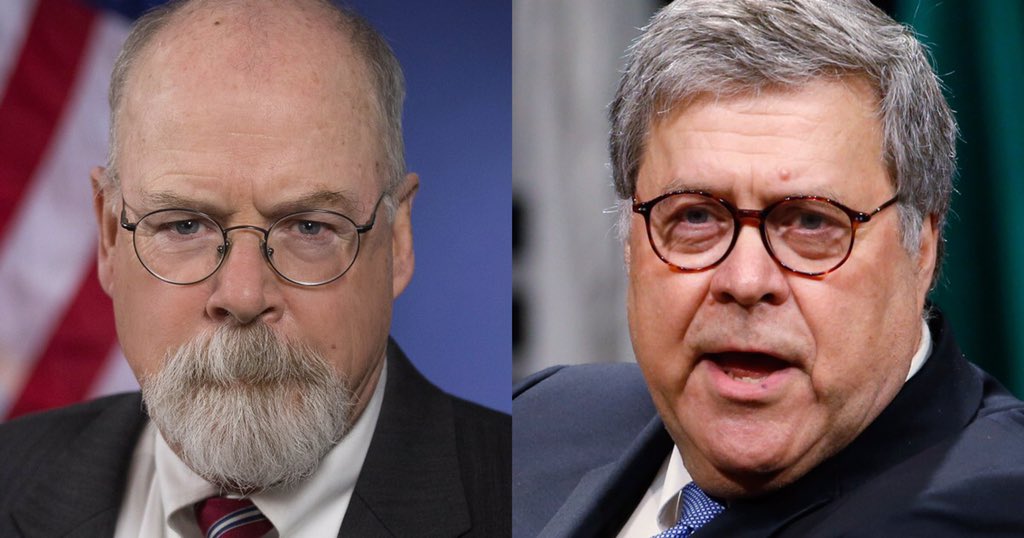 Relax and get ready
Grab your popcorn.
It's time
Ready to clean up
Justice is coming
Enjoy the show. Fire and Will