Guilty Pleas Incoming, Patriots Declass [DS] Objective, Pain – Episode 2289
The [DS]/[CB] plan to change the landscape of the country and the economy is now failing, they are no longer in control. The economy is bouncing back, confidence is up and states are now going back to normal. Trump has the [CB] exactly where he wants them, there is no escape, nothing can stop this. The [DS]/MSM are now exposed, everything they tried to do is being pushed into the light and the people can see clearly for the first time. General Flynn is about to go free, but we know that Sullivan has other instructions. DNI Ratcliffe declassified information that the [DS]/Corrupt politicians created the Russian story to go after Trump. It is now falling apart and the walls are closing in on them, pain.
Check Out The X22 Report Spotlight YouTube Channel X22Report Spotlight
Please check Newzsentinel.com for the latest news on the economic collapse. The Sentinel Alerts are updated throughout the day.
---
Current News – 09.29.2020
Watch The X22 Report On Video
---
Economy
In a letter, the U.S. EPA administrator tells Newsom that his executive order mandating only new electric car sales in California by 2035 may be illegal and questions the feasibility of the increase demand in electricity "when you can't even keep the lights on today." pic.twitter.com/f3piV4UtZe

— Alexei Koseff (@akoseff) September 28, 2020
---
Political/Rights
Philadelphia Firefighters and Paramedics Union proudly endorses President Donald J Trump for re-election. @realDonaldTrump pic.twitter.com/05WrvzAzqb

— IAFF Local 22 (@IAFF22) September 29, 2020
Now Fake News @CNN is actually reporting that I wanted my daughter, Ivanka, to run with me as my Vice President in 2016 Election. Wrong and totally ridiculous. These people are sick!

— Donald J. Trump (@realDonaldTrump) September 29, 2020
#FLYNN NOW: Lawyer for former FBI agent @petestrzok who interviewed @GenFlynn late January 2017, files brief with court. Claims "some of Mr. Strzok's notes…appear to have been altered" + "the date added is wrong + could be read to suggest that a meeting at the WH happened pic.twitter.com/gu2NpC32fo

— Catherine Herridge (@CBS_Herridge) September 29, 2020
BREAKING: Sidney Powell, lead lawyer for Mike Flynn, tells court hearing that she met with White House lawyers and President Trump within the past several weeks to provide an update on the case; says she also asked the president NOT to issue a pardon for Flynn – @NBCPolitics

— Breaking911 (@Breaking911) September 29, 2020
FWIW: Two weeks ago a trusted Twitter source told me that there would be no indictments before the election, but guilty pleas could be secured prior to Nov. 3rd. This is consistent with what @MariaBartiromo's source told her. https://t.co/Tt6Kai80oR pic.twitter.com/UO6LxzAte5

— FOOL NELSON (@FOOL_NELSON) September 28, 2020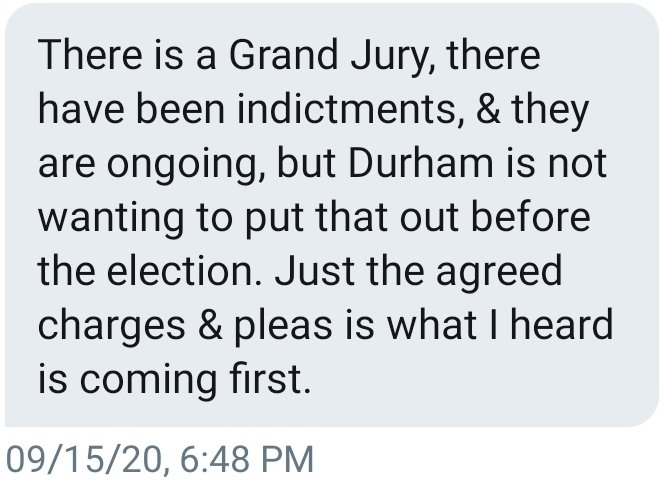 "You've got teachers, you've got firefighters, you've got front line workers … paying more in taxes than the self-professed billionaire?," Sen. Harris asks, discussing Pres. Trump's tax records. "It's just completely, patently unfair."https://t.co/ueUhixmJVn

— MSNBC (@MSNBC) September 29, 2020
Net worth before running for President:
The Trumps – $4.5 billion
The Obamas – $3 million
The Clintons – $480,000
Today: The Trumps – $3 billion
The Obamas – $70 million
The Clintons – $120 million
— NYCBoardOfElections (@BOENYC) September 29, 2020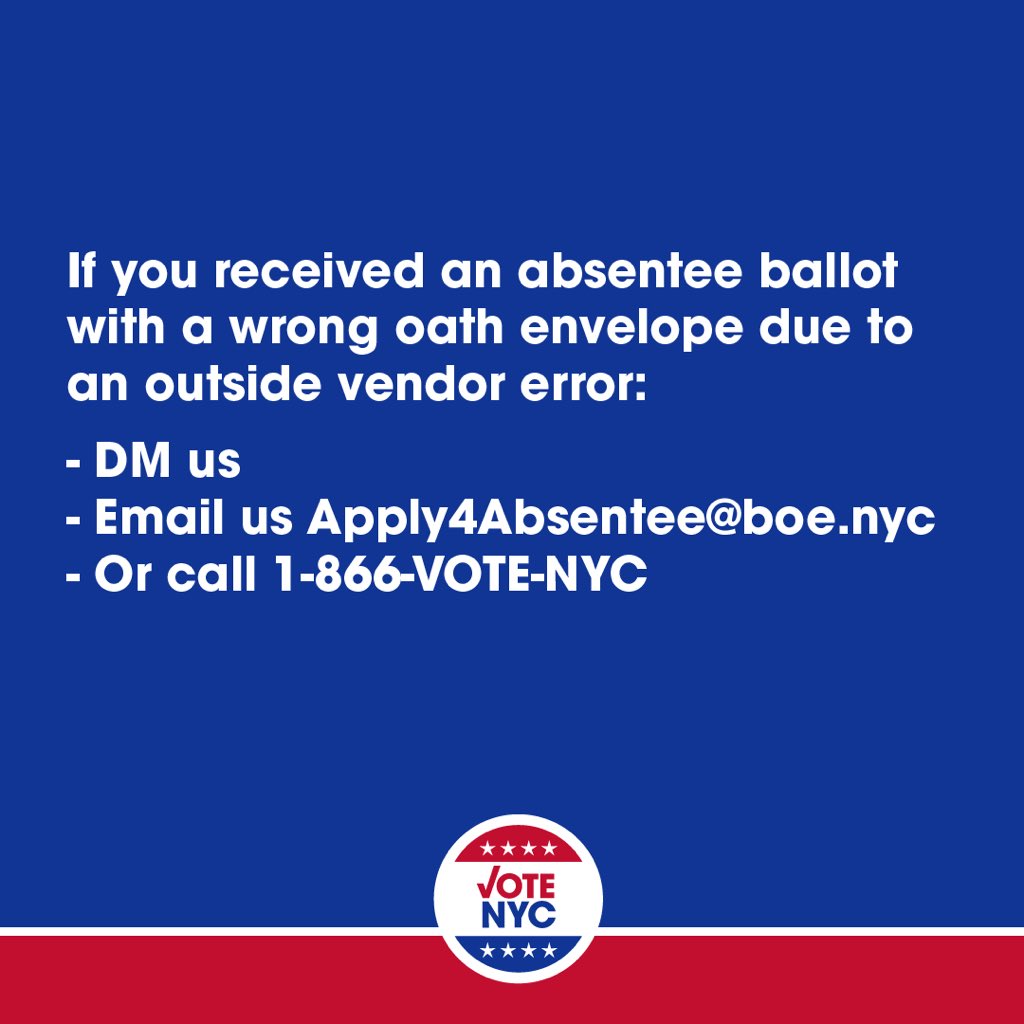 Minneapolis police investigating ballot harvesting claims amid allegations surrounding Omar
The Minneapolis Police Department is investigating claims by Project Veritas that individuals tied to Rep. Ilhan Omar, D-Minn., engaged in illegal ballot harvesting before the election.
"The Minneapolis Police Department is aware of the allegations of vote harvesting. We are in the process of looking into the validity of those statements," a department statement read on Monday. "No further information is available at this time on this."
Source: foxnews.com
---
Geopolitical/Police State
NYT editorial board is essentially calling for censorship of Trump and his "allies" aka supporters on social media on election night. https://t.co/ktWnOVotZP pic.twitter.com/kLYUJxd98o

— Nick Short 🇺🇸 (@PoliticalShort) September 29, 2020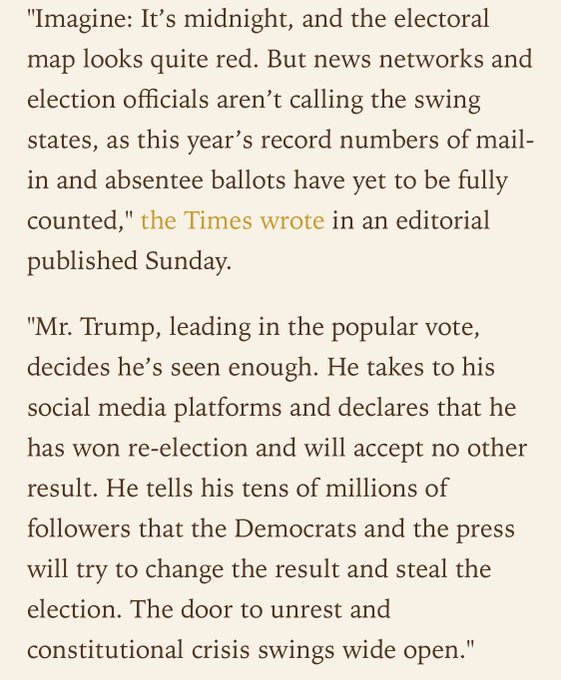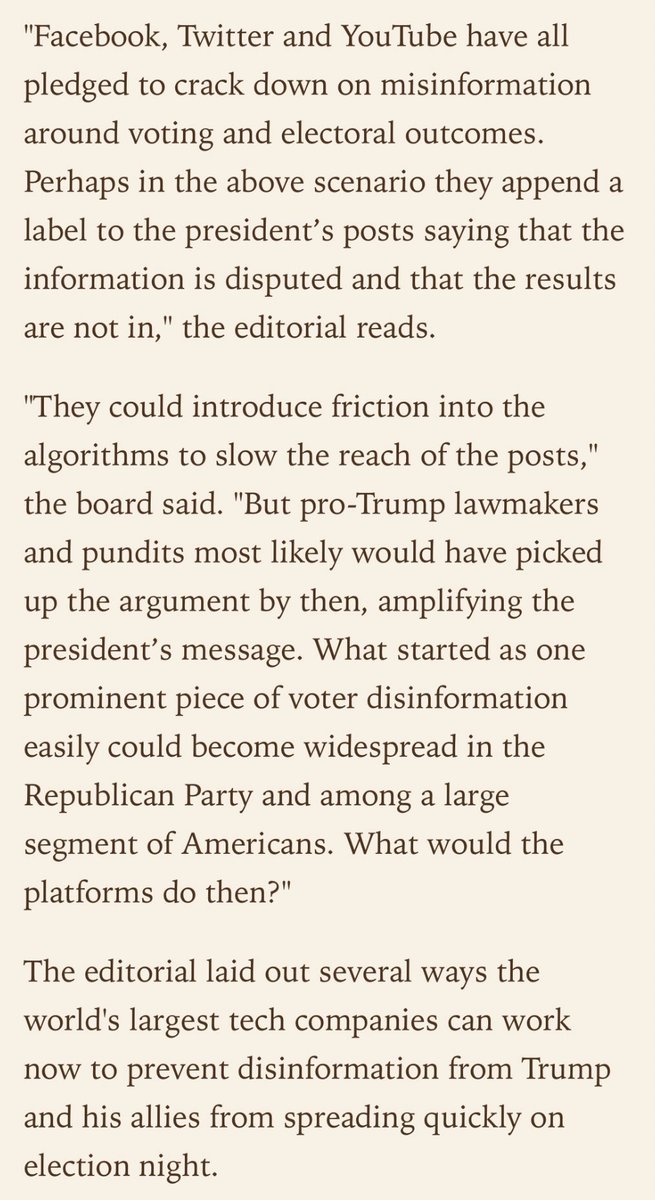 ---
War
JUST IN: British Member of Parliament nominates Biden for a Nobel Peace Prize https://t.co/sVrv5WrFhD pic.twitter.com/tGv59TK7my

— The Hill (@thehill) September 29, 2020
A member of the British Parliament  announced he has nominated Democratic presidential nominee Joe Biden for the Nobel Peace Prize.
"When others have resorted to violent solutions, [Biden] has argued that the best force is the force of argument," Chris Bryant, a member of the Labour Party, told the Standard. "Because guns can stop a heart but well-placed words can change many hearts, and many hearts can change a world."
Any head of state or national politician can nominate someone for the prize. A far-right member of the Norwegian Parliament, Christian Tybring-Gjedde, has nominated President Trump for the honor in both 2018 and 2020.
"For his merit, I think he has done more trying to create peace between nations than most other peace prize nominees," Tybring-Gjedde said in 2020, citing the U.S.-brokered deal normalizing relations between Israel and the United Arab Emirate
BREAKING: President Trump Nominated for THIRD NOBEL PEACE PRIZE for the "Trump Doctrine"
President Trump was nominated for a Nobel Peace Prize earlier this month.
It should have happened years ago.
A member of the Norwegian Parliament, nominated President Trump for the Nobel Peace Prize after Trump successfully accomplished a peace deal between Israel and the United Arab Emirates (UAE).
And then President Trump was nominated a second time for the Nobel Peace Prize, this time by Magnus Jacobsson for his historic Kosovo-Serbia Peace Agreement.
And Now  Trump was nominated for his THIRD NOBEL PEACE PRIZE for his "Trump Doctrine."
The independent Sentinel reported:
President Trump will be nominated for a third Nobel Peace Prize by for his extraordinary peace doctrine.
Source: thegatewaypundit.com
---
False Flags
Source: thefederalist.com
Louisville store owner in viral video: 'I refuse to be a victim'
Fadi Faouri has slept in his store in downtown Louisville, Kentucky, for 122 straight nights, trying to protect a livelihood that is nearly destroyed.
"Napping" may be a better way to describe it, he said, since he rarely gets more than a few minutes of shuteye at a time.
The protests are often violent, said Faouri, 38, whose store is less than a half-mile from the park that's been the center of the protests.
"Stuff is being damaged on a nightly basis, people are shooting at each other every night," said Faouri, who's had the shop for eight years. "Every night we have a new store that got looted. They break in, they take whatever and go. They walk away."
Source: nypost.com
. The activists have been shaking down business owners almost all summer, creating a social justice rating system and threatening those who don't comply.
WATCH: Kamala Harris says "we have to reimagine public safety and how we do public safety in our country."

Biden and Harris plan to "reimagine public safety" just like the Democrats are doing in Portland, Seattle, and Minneapolis! pic.twitter.com/7YgAhicumM

— Trump War Room – Text TRUMP to 88022 (@TrumpWarRoom) September 29, 2020
---
Q
4783
Q !!Hs1Jq13jV6 09/28/2020 16:17:11 ID: 92d064
Archive Bread/Post Links: 10824233 / 10824841
Direct Link: 10824841
If Joe Biden can't debate Donald Trump for 90 minutes without taking breaks, he's unfit to be President of the United States.