Hold The Line, Optics Are Important, Something Unexpected Is About To Happen – Episode 2292
The economy is springing back into action, Dick's sporting goods is now expanding and opening more stores. Trump has done something that needed to be accomplished before the elections. He brought the unemployment rate down to 7.9%, why is this important, this is the same unemployment rate that BO had. Trump is pushing forward with the plan. Trump and the first lady have been diagnosed with the virus, he will be in isolation for a 10 days or so. During this time optics are very important, will arrest be made during this time, I don't think so. What has been the main objective this entire time, the election. The [DS] have been pushing mail in ballots, how do you remove fear and allow people to vote in person.
Check Out The X22 Report Spotlight YouTube Channel X22Report Spotlight
Please check Newzsentinel.com for the latest news on the economic collapse. The Sentinel Alerts are updated throughout the day.
---
Current News – 10.02.2020
Watch The X22 Report On Video
---
Economy
  Dick's Sporting Goods  announced its plans today to open 11 new stores across the United States. The company is pairing the rollout with promotions possibly aimed at jump-starting an early kickoff to the 2020 holiday shopping season.
The new openings will stretch across the United States, from Virginia to Florida to Oregon.
Source: fool.com
 
According to data released this morning by the Bureau of Labor Statistics, President Trump added 661,000 jobs to the economy in September.
Up through February, President Trump had increased the number of jobs in the US by more than 7 million jobs in prior three years. Since the shutdowns in April, the US has gained more than 11.4 million jobs – RECORD SETTING!

 
Also according to the Bureau of Labor Statistics the US unemployment rate dropped nearly a point, from 8.4% to 7.9%. What if the Democrat run states would allow their citizens to go back to work?  
 Economists had predicted that the rate would fall to 8.2%.
Source: thegatewaypundit.com
---
Political/Rights
— Donald J. Trump (@realDonaldTrump) October 1, 2020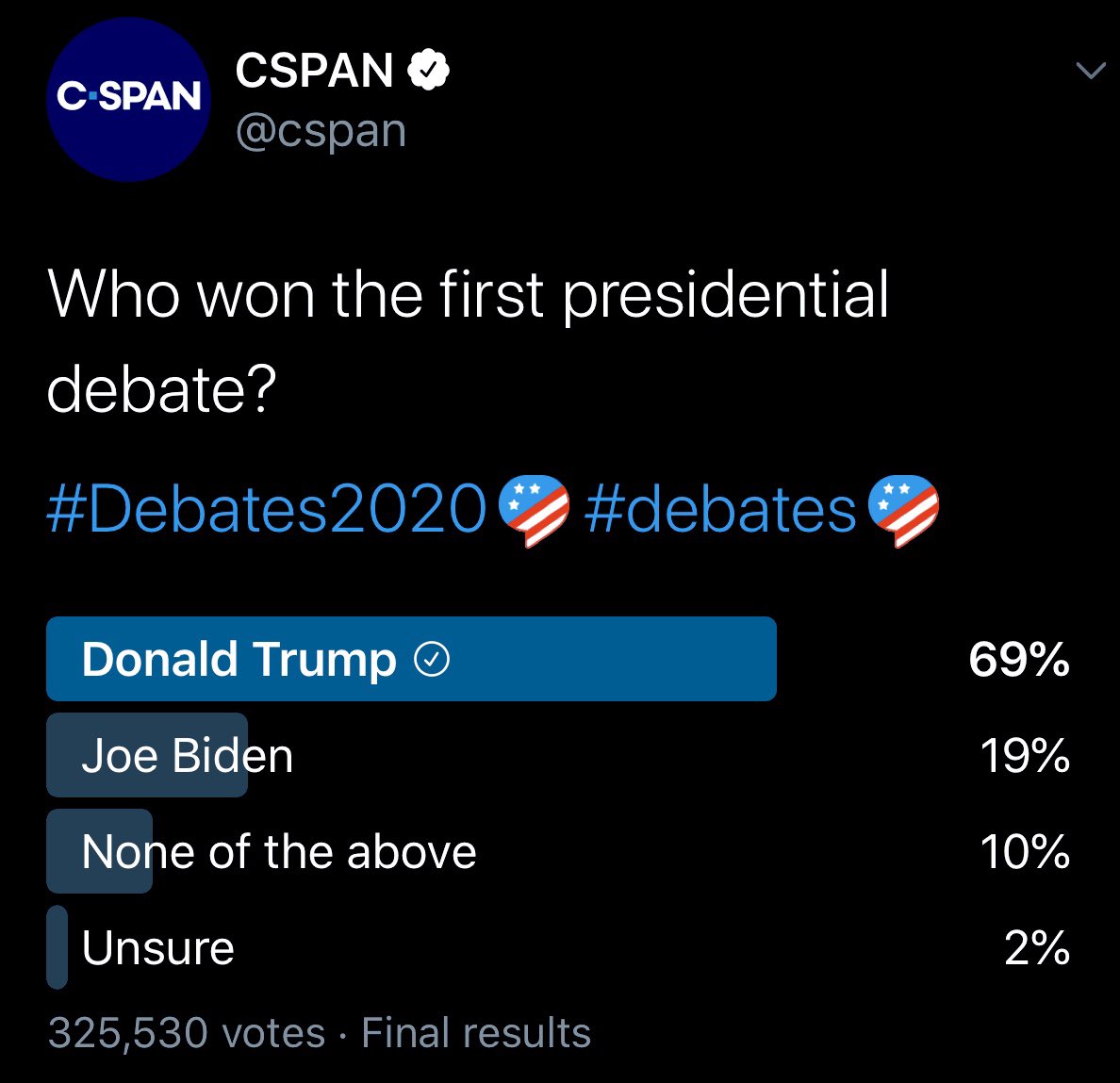 ---
Geopolitical/Police State
The Seattle Police Department Internet Crimes Against Children Task Force (SPD ICAC) was notified of a case involving a local 12-year old girl whose mother discovered that she had been communicating with a male via a social media app who had been grooming her.
Source: breaking911.com
While the FBI was out raiding conservatives at home in their sleep over the bogus Russia hoax — The US Marshals were out rescuing missing children and children victims of sex trafficking.
US Marshals Service Director Donald Washington made the announcement on Thursday that the US Marshals have rescued over 1,300 missing children since fiscal year 2016.
The US Marshals rescued more than 1,300 children in the United States.
And each year since President Trump came into office the number of rescues has increased.
President Trump has more than doubled the number of annual rescues since 2016!
There are still 21000 children missing
Source: thegatewaypundit.com
The DS are pushing the same agenda, battle on the border
 
The U.S. Embassy in Honduras tweeted Thursday that it will be "more difficult to cross the United States border illegally. And the group is doing this when there is a pandemic, strange that countries would allow them to move through their countries with no problem  
Source: zerohedge.com
Google agrees to pay news publishers more than $1 billion 
 Google will pay publishers more than $1 billion over the next three years through a new program for licensing news.
The tech giant has signed licensing deals with about 200 publications in select countries with plans to add more and expand geographically.
Google, along with Facebook, controls a large share of the advertising dollars that once went to publishers in the news industry. Shrinking ad revenue has led to smaller newsrooms and diminishing resources for telling local stories. The billion dollar spend on licensing news is Google's way of showing publishers it is committed to paying for high quality journalism and sustaining a struggling industry.
---
War
---
False Flags
California Governor Gavin Newsom signed Assembly Bill 3121 into law  . The bill allows the state government to form a nine-member task force to develop a detailed plan for reparations and who would be eligible to receive them.
Source: zerohedge.com
Richard Spencer, neo-Nazi, white supremacist, and organizer of the infamous 2017 Charlottesville riots, announced yesterday on Twitter that he will be voting for Joe Biden in the upcoming 2020 election.
Source: thefederalist.com
---
Q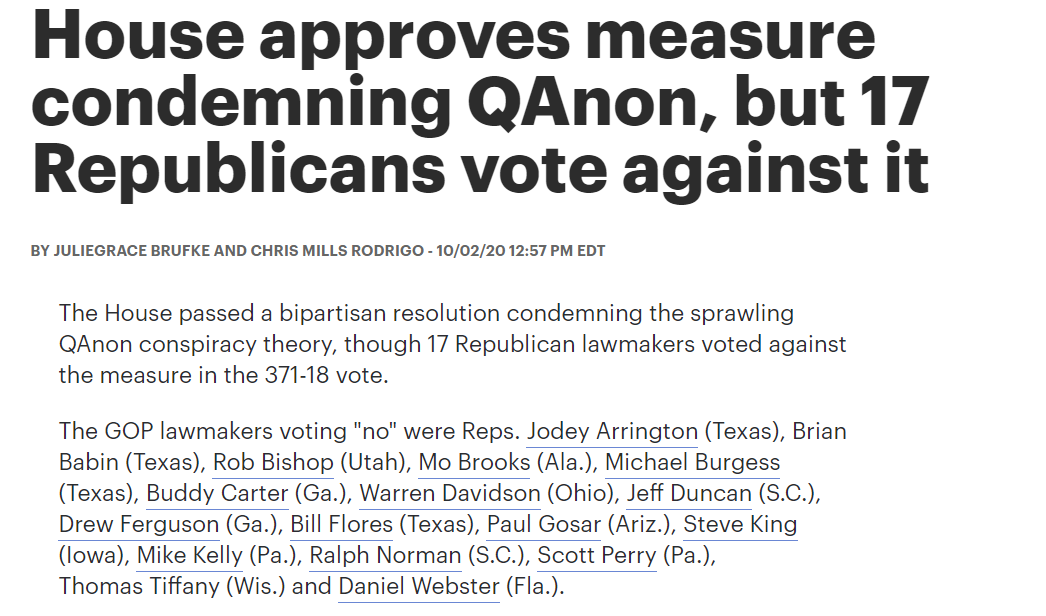 Hope Hicks, who has been working so hard without even taking a small break, has just tested positive for Covid 19. Terrible! The First Lady and I are waiting for our test results. In the meantime, we will begin our quarantine process!

— Donald J. Trump (@realDonaldTrump) October 2, 2020
Tonight, @FLOTUS and I tested positive for COVID-19. We will begin our quarantine and recovery process immediately. We will get through this TOGETHER!

— Donald J. Trump (@realDonaldTrump) October 2, 2020
The MSM is confused and happy at the same time
'Chaos' and 'upheaval': Media hits panic button after Trump's positive coronavirus test https://t.co/1KEVXBDbZN

— The Washington Times (@WashTimes) October 2, 2020
I Am The Politics Editor And I Have Absolutely No Idea What Happens Next https://t.co/GapwETxtsR

— BuzzFeed (@BuzzFeed) October 2, 2020
Twitter allowed wishes death against President Donald Trump from its verified   users on Friday morning, after the president announced that he and First Lady Melania Trump tested positive for the Chinese coronavirus. Twitter clearly states that "hoping that someone dies as a result of a serious disease" is a violation of the platform's terms of service, but has not taken widespread action against its "blue check" users.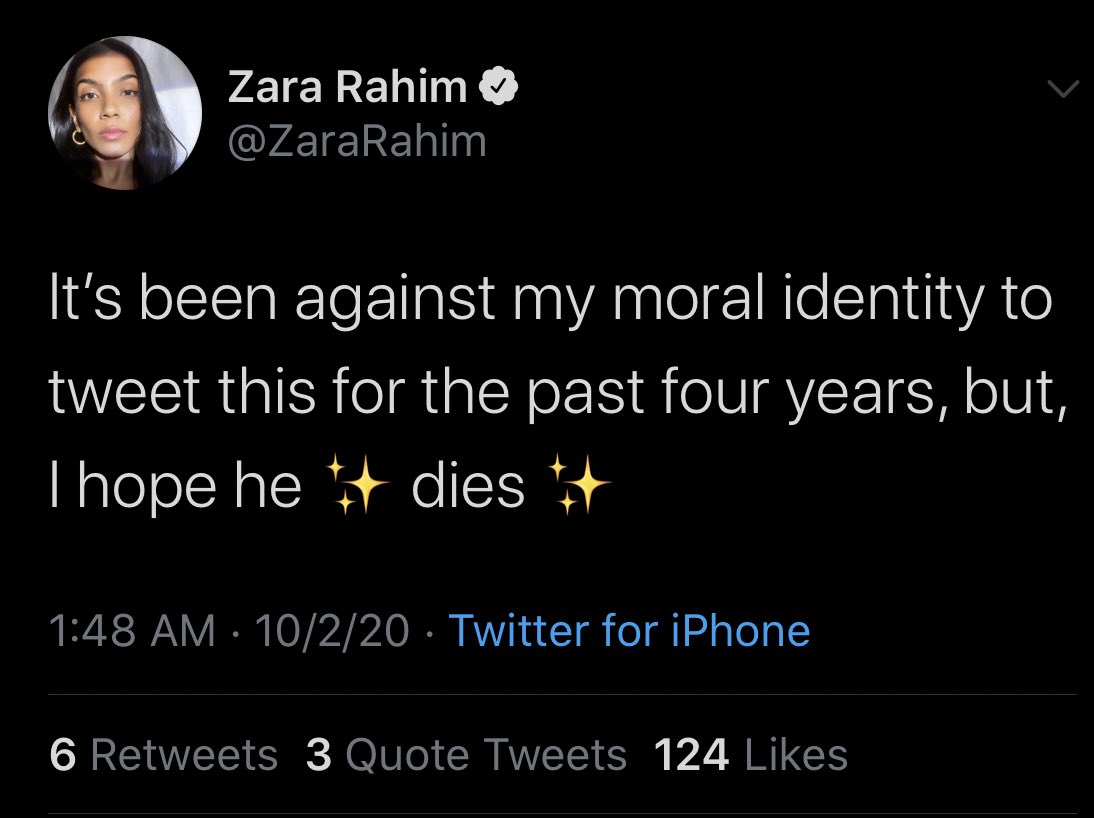 Source: breitbart.com
Twitter does nothing to enforce its rules after verified leftists wish death on the president of the United States https://t.co/cVvIIWdWwb

— Trump War Room – Text TRUMP to 88022 (@TrumpWarRoom) October 2, 2020
Biden is yet to denounce any of his supporters–including former Obama/Biden White House staff–who are openly saying they hope the president dies. https://t.co/LuYNOzdekA

— Sean Davis (@seanmdav) October 2, 2020
Trump admin statement
Summary:
World leaders wish Trump, First Lady speedy recovery
UK PM Boris Johnson, who beat COVID-19 after spending a few nights in the ICU, also expressed his sympathies.
German Chancellor Angela Merkel also made a perfunctory statement expressing hope for a speedy recovery. Meanwhile, an amusing clip from the European Council summit in Brussels showing Merkel cautioning Italian PM Giuseppe Conte is going viral.
WHO Director-General Dr. Tedros Adhanom Ghebreyesus tweeted his best wishes to Trump for "a full and speedy recovery".
With the world speculating on what treatments, if any, will be used to treat the president, fears linger as former FDA head Dr. Gottlieb noted that President Trump's risk to the virus is "high".
Source: zerohedge.com
This brings me back to Trump tweet, GreenCastleGo explains
Here we go @JuliansRum

HOPE HICKS – 88? ⬇️👀🤔 pic.twitter.com/x75ZQjYYPi

— GreenCastleGo (@GreenCastleGo) October 2, 2020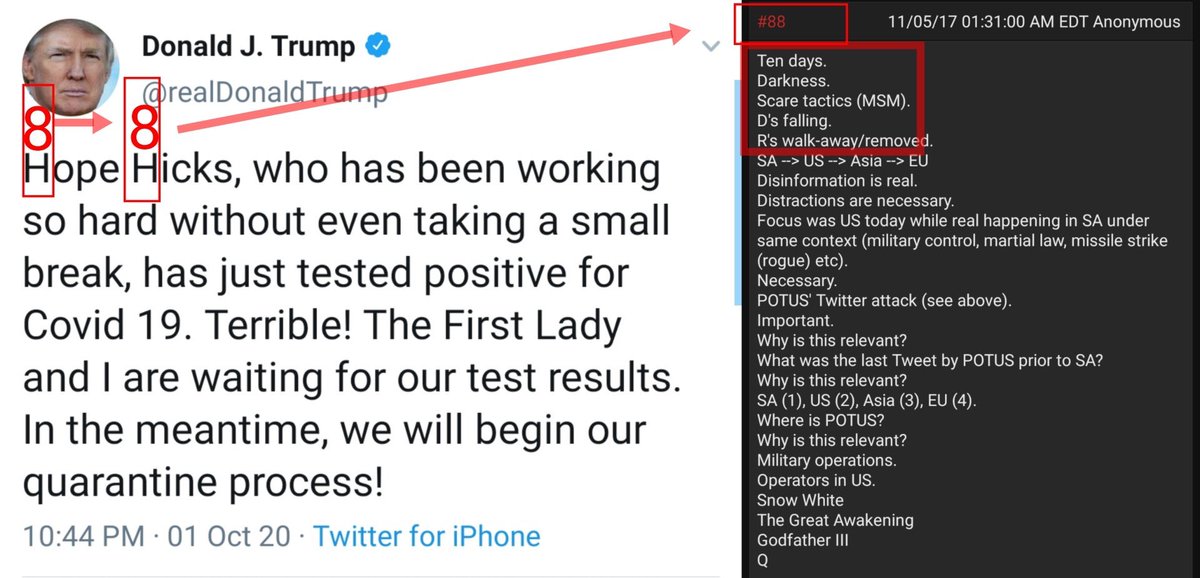 The media doesn't care about the truth.

— Trump War Room – Text TRUMP to 88022 (@TrumpWarRoom) October 1, 2020
Evergreen tweet https://t.co/Bmkoezv6td

— Trump War Room – Text TRUMP to 88022 (@TrumpWarRoom) October 2, 2020
More children in New York state have lost parents to COVID-19 than on 9/11. https://t.co/SXU5qhJMRP

— Hillary Clinton (@HillaryClinton) October 1, 2020
Since February, at least 7,155,000 coronavirus cases have been reported in the United States, with 205,000 fatalities.
4730
Q !!Hs1Jq13jV6 09/16/2020 16:51:34 ID: 4e4547
Archive Bread/Post Links: 10672058 / 10672384
Direct Link: 10672384
---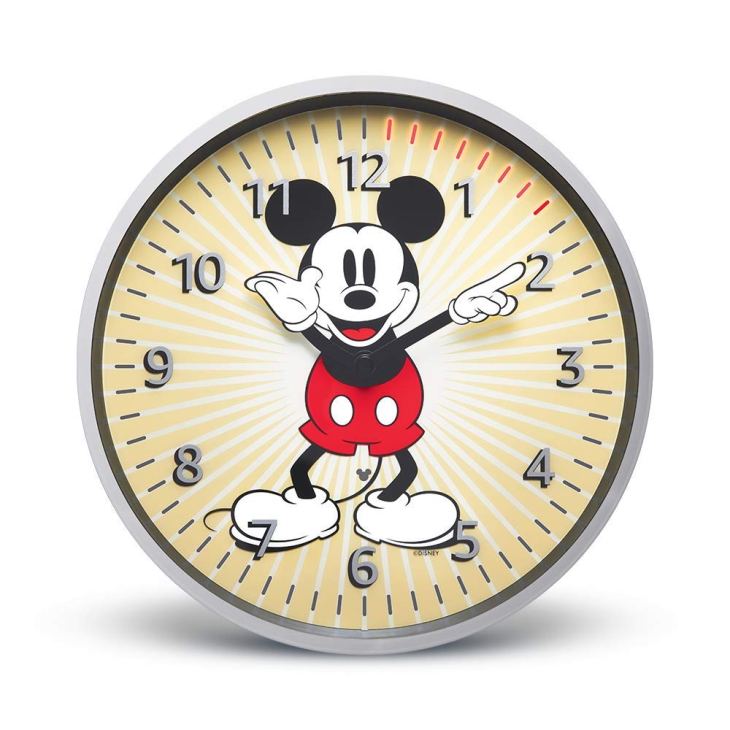 Image Name:
61aiBqOMPAL_SL1000_.jpg
Filename:
a6ff445f53220c7fdf53319dfb7138c06cfa2a831a38abf4a0fa708c914e6de8.jpg
Optics are important 1. Would arrests make sense a month before the election? 2. What would the D's and the MSM report? 3. Would this effect the election? 4. How do you make in person voting safe? 5. How do you counter election interference? 6. What is this really about?
Is Trump faking this, I don't think so,  he knows what this is, he knows where it came from
 So what did trump do
By reporting that he and his wife have covid19 it removes that entire statement that he thinks that CV19 is a hoax
The MSM since the beginning telling him how serious this is, now he has it, look what they are doing, they want him to die, but for months the blue checks, the MSM kept telling the world how many deaths there are and now they want him to die
We know there are false positive with the tests, would he use this, I don't think so because he is distributing alot of tests, yes there are problems with them but this wouldn't work
June 11, 2020 at 7:00 AM EDT
TARRYTOWN, N.Y., June 11, 2020 /PRNewswire/ —
Clinical program consists of four separate study populations: two for treatment and two for prevention
First studies evaluate safety and efficacy in hospitalized and non-hospitalized patients with COVID-19
Two-antibody 'cocktail' is designed to help protect against viral escape
We have seen other leaders take HCQ and they recovered, what if Trump take HCQ recovers and shows the world. There is an EO allowing him to take it in an emergency, the front line doctors have used, the henry ford center has a paper on this.
The next 2 weeks will tell the Tale. This is the middle Act of the Drama you can call THE PANDEMIC, where the villainous Democrats hold millions hostage as they USE the virus as a political to BEAT US WITH. The FINAL Act of the Drama will be President Trump's to write…