Red October, The Hunt Is On, The World Is Waking Up, It's Time, Patriots Have It All – Episode 2291
The MSM and the financial pundits don't understand why the economy keeps improving during a recession. Retail moves higher, unemployment declines, housing market moves up, it just doesn't make sense. Welcome to the illusion. Gold pushes higher, keep an eye on gold. Trump helps the airlines with stimulus, the economy is coming back and the [CB] can't stop it. The [DS]/MSM continue to push their agenda, but the American people see right thru it, they no longer believe in it. The hunt is on, Trump and the patriots are now pushing forward, they have everything, the world is waking up to the corruption and the lies and the [DS]/MSM cannot stop it no matter how much the censor.
Check Out The X22 Report Spotlight YouTube Channel X22Report Spotlight
Please check Newzsentinel.com for the latest news on the economic collapse. The Sentinel Alerts are updated throughout the day.
---
Current News – 10.01.2020
Watch The X22 Report On Video
---
Economy
Source: housingwire.com
BREAKING: The Trump administration has proposed including $20 billion in aid for the battered airline industry as a part of a new $1.5 trillion stimulus proposal – Reuters
Why did taxpayers bail out American Airlines just so they could lay off 20,000 employees?
---
Political/Rights
1,600 former Justice Department lawyers accuse Barr of using DOJ to help Trump in election https://t.co/XGtz5qfawL pic.twitter.com/ICm9uWWcAN

— Yahoo News (@YahooNews) October 1, 2020
#ComeyHearing Former FBI Director testified under oath he did not remember Aug 2016 CIA notification – weeks into Russia probe – that @carterwpage was an operational contact providing intel to the Agency. The following month, Page wrote to @Comey, to clear up false media reports

— Catherine Herridge (@CBS_Herridge) October 1, 2020
+ explain his past dealings with FBI + CIA. WHY IT MATTERS: Page's support of CIA went a long way to explaining his Russia contacts + FISA Court SHOULD have been told before signing 4 warrants 4 a campaign aide. Knowingly misleading court can be criminal. READ @LindseyGrahamSC pic.twitter.com/4G2LzmLn73

— Catherine Herridge (@CBS_Herridge) October 1, 2020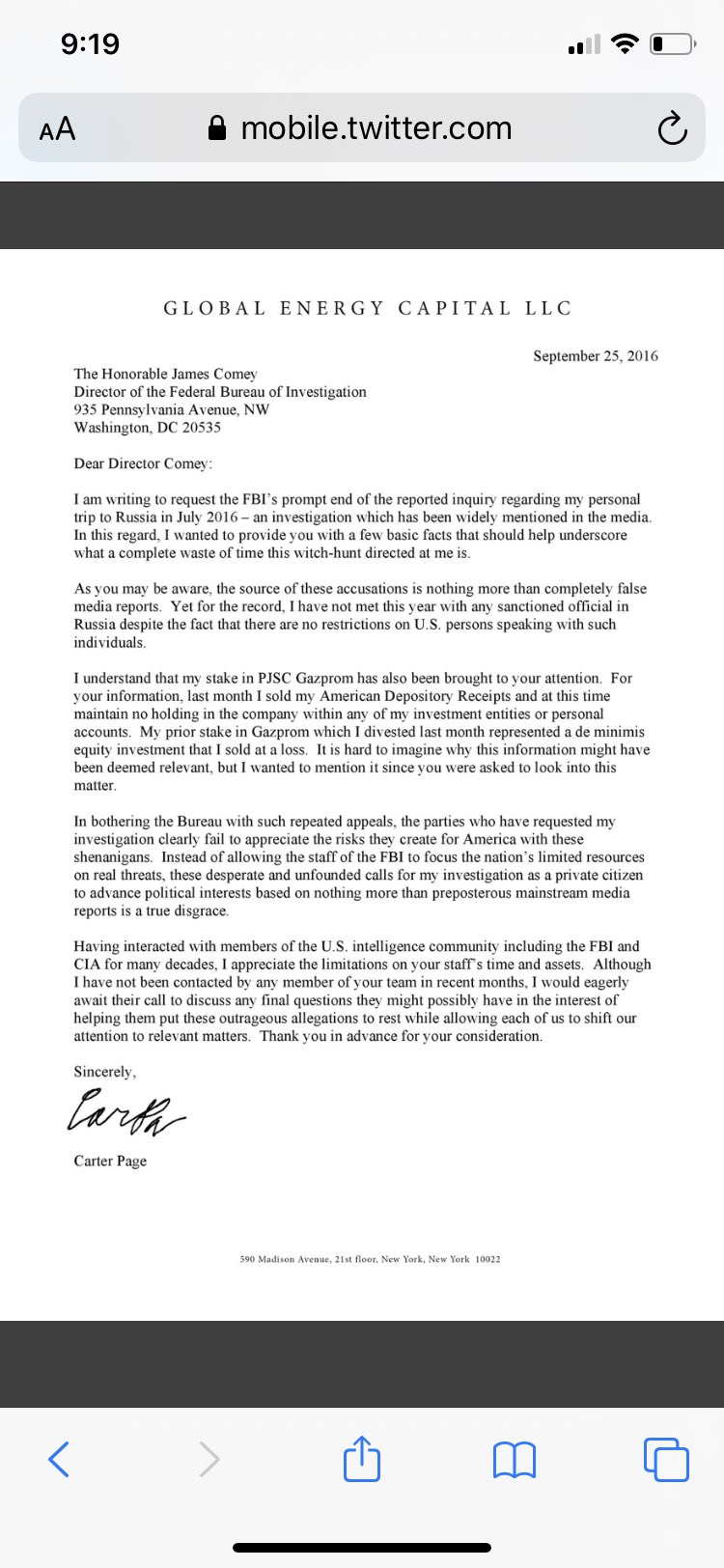 Read these opening paragraphs from James Comey's book.

He seems to have quite the memory when it comes to random/useless details, but wants us to believe that he doesn't remember the CIA asking him to investigate Hillary Clinton's role in cooking up the Trump-Russia scheme? 🙄 pic.twitter.com/IlUpFhCLiR

— Donald Trump Jr. (@DonaldJTrumpJr) October 1, 2020
There are people who were around Comey who know he was briefed. And then directed action. https://t.co/rHctd53p9q

— Richard Grenell (@RichardGrenell) October 1, 2020
My official ballot arrived!

Along with ballots for four people who no longer live here (three of whom haven't lived here in over SIX years)! pic.twitter.com/cO0MAC2HpC

— Richie🎥McG🍿 (@RichieMcGinniss) September 30, 2020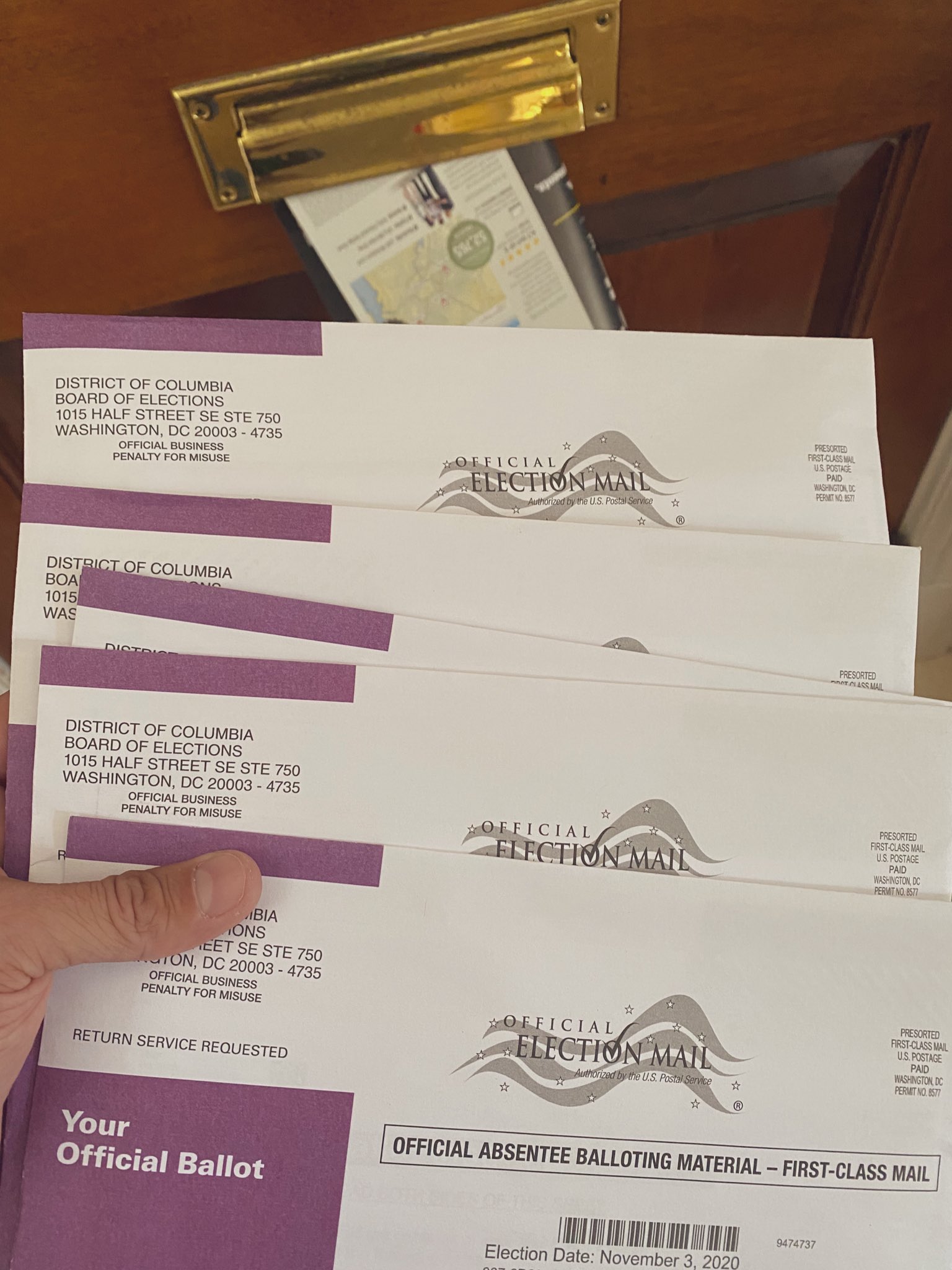 Big news!

A Maine court sided with the RNC and upheld the:

*Ban on ballot harvesting
*Voter ID requirements
*Election Day deadline
*Signature match requirements

Clean sweep in a bogus Democrat lawsuit, and another victory in our fight to https://t.co/tidEkbV9KS!

— Ronna McDaniel (@GOPChairwoman) October 1, 2020
Texas Gov. Limits Number Of Places Mail-In Ballots Can Be Dropped Off To 1 Per County, Allows Poll Watchers To Observe Activity
Governor Greg Abbott today issued a proclamation enhancing ballot security protocols for the in-person delivery of marked mail ballots for the November 3rd Election. Under this proclamation, beginning on October 2, 2020, mail ballots that are delivered in person by voters who are eligible to vote by mail must be delivered to a single early voting clerk's office location as publicly designated by a county's early voting clerk. The proclamation also requires early voting clerks to allow poll watchers to observe any activity conducted at the early voting clerk's office location related to the in-person delivery of a marked mail ballot. This proclamation amends a July 27th proclamation that extended the period in which marked mail-in ballots may be delivered in person.
Source: breaking911.com
---
Geopolitical/Police State
---
False Flags
---
Q
4794
Q !!Hs1Jq13jV6 09/30/2020 22:41:16 ID: 1321c7
Archive Bread/Post Links: 10862612 / 10863126
Direct Link: 10863126
---
4795
Q !!Hs1Jq13jV6 09/30/2020 22:57:11 ID: 1321c7
Archive Bread/Post Links: 10862612 / 10863459
Direct Link: 10863459
---