How Do You Ensure Those Prosecuted Receive Impartial Judgement Based On Rule Of Law? – Ep. 2687
Watch The X22 Report On Video
Inflation is now hitting, the people can see the inflation at the supermarkets, the restaurants and many other places, the [CB] cannot hide this anymore. Trudeau is trying to convince the everyone that the mandates are good. The economic censorship continues, Facebook deletes the trucker protest account. El Salvador responds to the IMF. The [DS] is now making many moves, they are desperate and when you are desperate you make stupid moves. They are continuing to push the idea of war with Russia, in the end I believe Putin will end up embarrassing Biden/Obama and the puppet masters. The [DS] is pushing the idea of a cyber attack that will hit the power grid. They have just made another move to replace a SC justice. Trump says that he will be the 47th President.
---
Economy
  A 14-ounce New York strip at The Palm, where Terry McAuliffe held his retirement party, cost $54 in September 2020. It now goes for $61.50. The signature duck at Falls Church's Peking Gourmet Inn, a favorite of both Presidents Bush, cost just $50 in March 2020. Today, it goes for $66—a 32 percent increase.
Restaurants across the country have jacked up prices in recent months amid soaring inflation and staff shortages. The Bureau of Labor Statistics reports that the cost of eating out rose 5.8 percent from 2020 to 2021, the highest increase since 1982. According to restaurant analysts, "annual menu inflation" generally hovers around 2.5 percent.
Source: freebeacon.com
IMF warns Bitcoin-friendly country of 'large risks,' president responds
President Nayib Bukele appeared to brush off the IMF warning in a Twitter post on Tuesday, which mockingly portrayed the organization as The Simpsons' iconic buffoon character Homer Simpson walking on his hands. "I see you, IMF. That's very nice," the post was captioned.
Source: rt.com
https://t.co/s1F5kwOBEn pic.twitter.com/LD0I2dBHha

— Nayib Bukele 🇸🇻 (@nayibbukele) January 26, 2022
---
Political/Rights
Look carefully at this tweet from Catherine Herridge at CBS.  Notice anything?
Emphasis mine:
"#Durham

 filing reveals his team learned for first time, this month, the Office of the Inspector General had TWO cellphones for former FBI General Counsel who is central witness in Sussmann case, "the Government has been working diligently to review their contents.""

The Office of Inspector General (OIG) has known about the Durham probe of Michael Sussmann for how long?  And specifically, the criminal case against Sussmann revolved around the central witness, the point of contact with former FBI General Counsel, Jim Baker.  Yet the OIG said nothing to John Durham about their possession of Baker's phones until this month?
Think about what that tells us?
TechnoFog 
…"There is also a curious paragraph discussing the fact that Durham, in January 2022 – learned from the DOJ Inspector General that they possessed "two FBI cellphones of the former FBI General Counsel to whom the defendant made his alleged false statement, along with forensic reports analyzing those cellphones." Durham's team is going through those cell phones now to analyze their contents.
And there will be more, with Durham stating, "the Government expects to receive additional information and documents in the coming weeks that may be relevant to the charged conduct." (read more)
You decide.
Source: theconservativetreehouse.com
3800
Q
!!Hs1Jq13jV6
01/28/2020 14:46:22
 ID: e6ce6c
Archive Bread/Post Links: 7943160 / 7943347
Direct Link: 7943347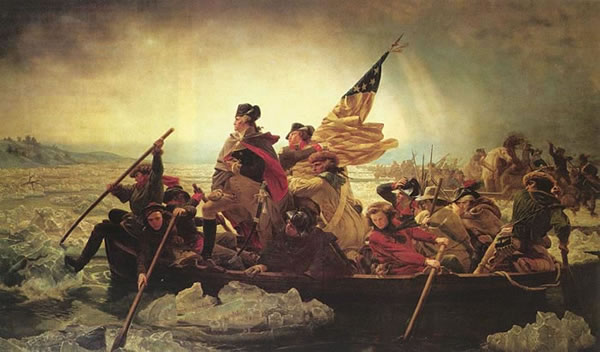 Image Name:
DurhamBoat.jpg
Filename:
c1af0b204b6583a901a0f2a8c2be3b8f7f8bf8086cf659b9d3a7e1588d96bc0e.jpg
There are black tarps set up around the parking garage to obstruct the public's view. In a statement, the city of Brownsville confirmed to me that they use this spot to work with the federal government to facilitate travel for the migrants released from federal custody. @FoxNews pic.twitter.com/c7kgs4rgyL

— Bill Melugin (@BillFOXLA) January 25, 2022
STORY from @FoxNews: https://t.co/G6sxpowFZh

— Bill Melugin (@BillFOXLA) January 25, 2022
As soon as I finished typing this, another bus pulled up and is also releasing dozens more single adult men. Some of them are wearing ankle monitors. @FoxNews pic.twitter.com/1xZhlCLYd1

— Bill Melugin (@BillFOXLA) January 25, 2022
---
Geopolitical/Police State
---
War
Russia is flexing its military might further with snap war exercises near Ukraine and in Crimea announced on Tuesday, also as its navy conducts pre-planned joint drills much further south with China and Iran in the Arabian Sea.
Russian language news agencies announced that some "6,000 troops and 60 warplanes have been deployed for so-called combat readiness drills stretching across three regions near Ukraine and in Crimea, 
Russian fighter jets will also be involved in the large-scale exercises, including squadrons of Su-27SM, Su-30SM2 and Su-34 fighters, which will "refine interaction when performing missile strikes at a maximum distance," the military said.
It comes a day after a handful of NATO countries including Spain, Denmark, Lithuania and possibly France began sending limited military assets including jets and frigates toward Eastern Europe. The Biden administration also put 8,500 troops on "prepare to deploy" orders, but has yet to send them East.
However, NATO appears to be rapidly backing off its threatened military "option" and deployments toward Eastern Europe reported Monday…
Source: zerohedge.com

https://twitter.com/DonaldJTrumpJr/status/1486401550213951503?s=20
---
Cyber Attacks
---
False Flags
Three monkeys escaped the crash. The monkeys were later reportedly "humanely euthanized."
The CDC is now monitoring local residents for cold-like symptoms.
That's very comforting considering the lab leak from Wuhan that just destroyed the global economy.
The monkeys are originally from Mauritius an island country off the African coast.
Earlier this week a woman who came in contact with the monkeys said she is experiencing symptoms and has pink-eye and a cough.
 The CDC tells the first responders to monitor themselves and contact their physician if they experience symptoms.
"If you were within five feet of the NHP crates without respiratory and eye protection, monitor yourself for signs of illness including fever, fatigue, cough, diarrhea, and vomiting. If you become ill during the 31-day quarantine period (until February 21, 2022), you should immediately report to your physician that you had exposure to monkeys and notify the Pennsylvania State Department of Health at (717) 787-3350."
Via a trusted TGP source.
Source: thegateaypundit.com
White House Press Secretary Jen Psaki framed  Governor Ron DeSantis's objection to the Food and Drug Administration pulling the Emergency Use Authorizations for monoclonal antibodies treatments as "crazy" on Tuesday.
"The FDA yesterday withdrew the EUA for some monoclonal antibody treatments because they don't work against Omicron," a
"We know it works, vaccines and boosters, we have a range of doses of things that do work and treatments and we are providing those to Florida," she added.
Source: beckernews.com
 Sen. Ron Johnson's five-hour hearing on a "COVID-19: Second Opinion," Ohio attorney Thomas Renz, who has been representing clients suing the vaccine mandates, presented DOD medical billing data from the Defense Medical Epidemiology Database (DMED) that paints a shockingly disturbing picture of the health of our service members in 2021.
According to the military, DMED is the Armed Forces Health Surveillance Branch's (AFHSB) "web-based tool to remotely query de-identified active component personnel and medical event data contained within the Defense Medical Surveillance System (DMSS)." In other words, it contains every ICD medical billing code for any medical diagnosis in the military submitted for medical insurance billing during any given period of time. Three military doctors have presented queried data to Renz that shows a shocking and sudden spike in nearly every ICD code for common vaccine injuries in 2021.
In a declaration under penalty of perjury that Renz plans to use in federal court, Drs. Samuel Sigoloff, Peter Chambers, and Theresa Long — three military doctors — revealed that there has been a 300% increase in DMED codes registered for miscarriages in the military in 2021 over the five-year average. The five-year average was 1,499 codes for miscarriages per year. During the first 10 months of 2021, it was 4,182. As Renz explained to me in an interview with TheBlaze, these doctors queried the numbers for hundreds of codes from 2016 through 2020 to establish a baseline five-year average. These codes were generally for ailments and injuries that medical literature has established as being potential adverse effects of the vaccines.
Aside from the spike in miscarriage diagnoses (ICD code O03 for spontaneous abortions), there was an almost 300% increase in cancer diagnoses (from a five-year average of 38,700 per year to 114,645 in the first 11 months of 2021). There was also a 1,000% increase in diagnosis codes for neurological issues, which increased from a baseline average of 82,000 to 863,000!
Here are other numbers
myocardial infarction –269% increase
Bell's palsy – 291% increase
congenital malformations (for children of military personnel) – 156% increase
female infertility – 471% increase
pulmonary embolisms – 467% increase
Source: theblaze.com
I can share with you from attorney Thomas Renz that the number of cancer diagnoses in the military's DMED system went from a 5-year average (2016-2020) of 38,700 per year to 114,645 in the first 11 months of 2021. This is a predominately young population.

— Daniel Horowitz (@RMConservative) January 25, 2022
---
Q
#January6th NEW: An individual close to former Acting SEC DEF Miller tells @CBSNews he first learned about discussions to use military to secure ballot boxes from recent media reports + the discussions did not reach him after the 2020 election when he was acting head Pentagon…

— Catherine Herridge (@CBS_Herridge) January 25, 2022
it was taken to senior DHS official + Trump who, source says, dismissed it. Source says Kerik told committee Barr was not part of those discussions + asked committee to release full transcript of his interview but denied by Chairman Thompson.  Committee spokesman declined comment

— Catherine Herridge (@CBS_Herridge) January 25, 2022
Universal Mail-In Voting Extended Through 2022 In New York.
New York Governor Kathy Hochul extended the state's use of universal mail-in voting through the entirety of the year 2022, citing COVID-19 as the reason for keeping the fraud-riddled voting method in place.
Governor Hochul signed Legislation (S.7565-B/A.8432-A) which "permits voting by absentee ballot where there is a risk contracting or spreading disease that may cause illness to the voter or other members of the public."
The legislation continues a previous policy inaugurated in July of 2020, which expired at the end of 2021, that allowed all New Yorkers to request mail-in ballots.
Source:  thenationalpulse.com
The Wisconsin Assembly has voted in the affirmative to pass a privileged resolution to withdraw the state's 10 electors who were slated to have cast their votes for Joe Biden in the 2020 election.
The announcement of the privileged resolution, as well as the present members who voted unanimously to pass it, can be viewed below.
The privileged resolution to withdraw the Biden electors will now proceed to the Wisconsin Rules Committee in the Wisconsin Assembly and to the Wisconsin Senate. The legislation was introduced by Rep. Timothy Ramthun.
"This resolution lists a series of evidentiary events that all associate to the fraudulent nature surrounding the 2020 General Election in Wisconsin, and offers solutions to the issues it addresses," it says.
Ramthun also cited as grievances the "Zuckerberg" drop boxes, the Wisconsin Supreme Court's rulings, the rush to certify votes, "statistically impossible" results, errors in the Wisconsin voter database, canvas irregularities, deleting log file data, and lab audit results.
 The Wisconsin bill thus forces the issue back into the national conversation, whether the Democrats like it or not.
Source: beckernews.com
 
 'Republican' Representative Jim Steineke tweeted that there was no way he was going to advance the resolution out of the Rules Committee where he is the chair.  Steineke is a realtor, not a constitutional attorney.
Hat tip Midnight Rider
Steineke has announced he would not be running for re-election.  No doubt because he knew he was going to get primaried out.  It will be interesting to see what Speaker Vos and the rest of the committee do.
  
 
Source: thegatewaypundit.com
 The Senate Government Committee voted yes on SB1008, SB1009, SB1012, SB1013, SB1054, SB1119, SB1120, SB1133.
Seven bills passed concentrated on elections. The remaining bills were rescheduled for the committee due to time.
The newly passed legislation covers recount margins, adds currency grade fraud measures to ballots, makes ballot images public records, prevents elections by mail, and fights illegal voters using the "federal only" loophole.
Republicans on this committee outnumbered Democrats 4:3, and every bill passed on party lines. Democrats did not vote for a single election integrity measure.
Source: thegatewaypundit.com
"Do you agree or disagree with this statement: The media are "truly the enemy of the people"?"

-AGREE-
White – 56%
Black – 63%
Oth Non-White – 60%
Dem – 37%
Unaffil – 61%
GOP – 76%
All Voters – 58%

58% Of Voters Agree: Media Are 'Enemy of the People' https://t.co/9xv91xfzHj

— Rasmussen Reports (@Rasmussen_Poll) January 25, 2022
So he is retiring later this year
The question is, did the D's push Breyer to retire, they know they are going to lose the house and they will not win the senate, so they need to try this now
A bit more clarity. I'm told Justice Breyer had firmly decided on his own to retire and that an announcement was due very soon. And while it appears someone jumped the gun on that, better to characterize him as surprised by events today than "upset".

— Shannon Bream (@ShannonBream) January 26, 2022
Biden at 2/25/20 Democratic debate in Charleston promising to nominate a black woman to Supreme Court. ('Not a joke.') It was night before Clyburn endorsement; critical moment in Biden candidacy. https://t.co/1zNwyaogcI pic.twitter.com/7CO0VZOyLr

— Byron York (@ByronYork) January 26, 2022
1. Kamala Harris will be offered Breyer's seat before the mid-terms, 2. Hillary Clinton will be appointed Vice President, 3. Joe Biden will retire, 4. Hillary Clinton will become the first female President of the United States

— Michael Nace (@michaelnace419) January 26, 2022
In March 2021 Merrick Garland was appointed Attorney General to open his seat in the DC appeals court for Kentanji Brown-Jackson.  KBJ's appointment to that specific court needed senate confirmation.  In June 2021 KBJ was confirmed [GO DEEP] with a vote of 53-47.  Susan Collins, Lisa Murkowski and Lindsey Graham voted with Democrats to support KBJ to the circuit court.  Now Breyer steps down and KBJ is nominated to replace him.
There is one problem, Sinema and Manchin, Weren't the Ds abusing these two for the fillibuster and the election laws. 
Remember when they chased Sinema into a bathroom, they followed her to a   wedding?
Won't they need his and her  vote.  
 Why would they force Breyer out, it's because they know they don't have the upper hand, they are losing
Will Biden have the ability to nominate since he is retiring later this year- > But could be possible that Biden will NOT be announcing the successor? #25thAmendment
 So now the puppet masters need to nominate someone and it has to go thru the Senate, The Senate was always the target, it's more important than anyone can imagine. 
Think about the SC justices now, they are losing Breyer, interesting
 Now the question is will Biden have a difficulty getting someone approved, will the make up of the SC be used for future rulings, plus if it stays this way and Trump returns how does this change everything  
2381
Q
!!mG7VJxZNCI
10/09/2018 21:42:13
 ID:
Archive Bread/Post Links: 62 / 373
Direct Link: 373
3805
Q
!!Hs1Jq13jV6
01/28/2020 21:10:53
 ID: 61fadf
Archive Bread/Post Links: 7948573 / 7949075
Direct Link: 7949075