How Do You Introduce Crimes Against Humanity? The People Must See The Truth – Episode 2222
Trump and the patriots have now restarted the economy, the MSM has been trying to convince people that we will stay in a recession, the recovery will fail, but what we are witnessing is the actual opposite. The MSM/[DS] know that once the economy takes off they will not be able to stop it. The [DS]/MSM are pushing everything they have to maintain the control of the narrative, people are waking up. Since the arrest of [GM] more and more information has been dripped out about crimes against humanity. To wake people up you need to show the people that it exists, that is what we are witnessing.
Check Out The X22 Report Spotlight YouTube Channel X22Report Spotlight
Please check Newzsentinel.com for the latest news on the economic collapse. The Sentinel Alerts are updated throughout the day.
---
Current News – 07.12.2020
Watch The X22 Report On Video
---
Economy
After the fastest recession in U.S. history, the economic recovery may be fizzling
---
Political/Rights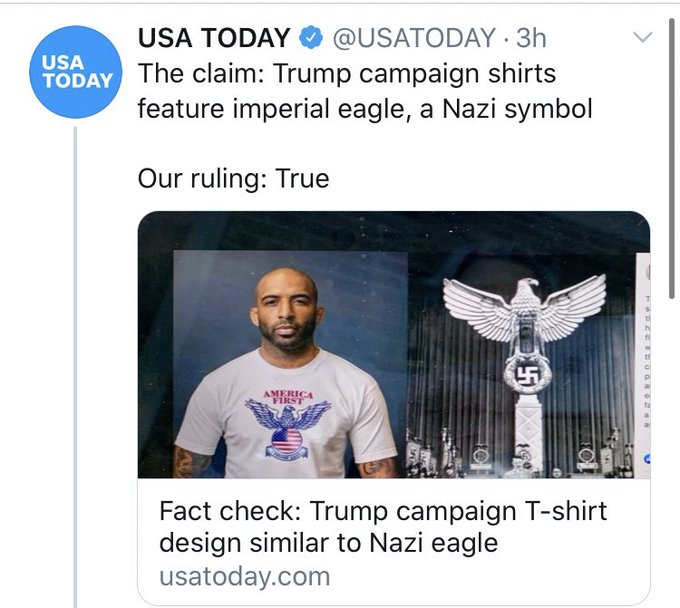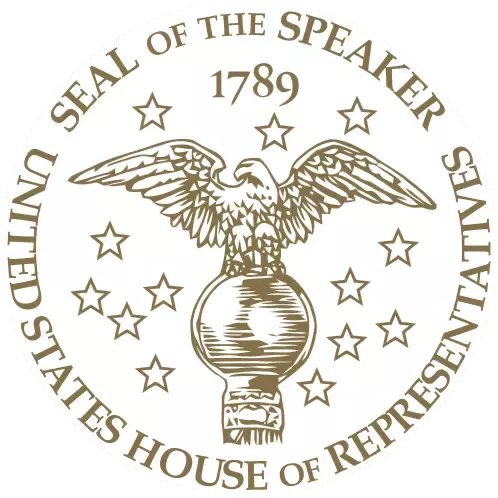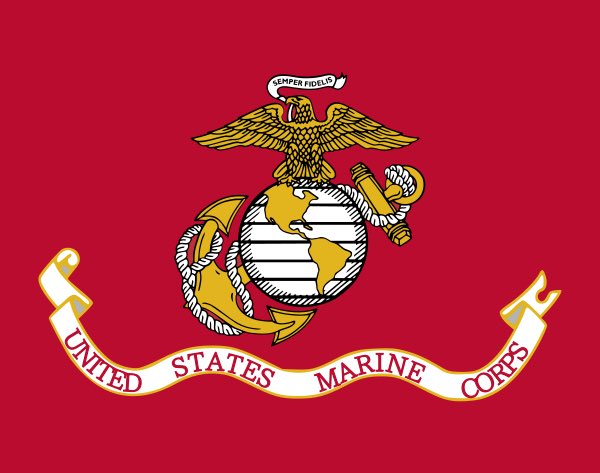 President Donald Trump   commuted the 40-month prison sentence of seasoned Republican operative Roger Stone just days before his  Robert Mueller's investigation into now-debunked collusion between the 2016 Trump campaign and Russia. 
The White House issued the following statement on Stone's commutation:
Roger Stone is a victim of the Russia Hoax that the Left and its allies in the media perpetuated for years in an attempt to undermine the Trump Presidency. There was never any collusion between the Trump Campaign, or the Trump Administration, with Russia.

[…]

Mr. Stone would be put at serious medical risk in prison. He has appealed his conviction and is seeking a new trial. He maintains his innocence and has stated that he expects to be fully exonerated by the justice system. Mr. Stone, like every American, deserves a fair trial and every opportunity to vindicate himself before the courts.  The President does not wish to interfere with his efforts to do so. At this time, however, and particularly in light of the egregious facts and circumstances surrounding his unfair prosecution, arrest, and trial, the President has determined to commute his sentence.  Roger Stone has already suffered greatly. He was treated very unfairly, as were many others in this case. Roger Stone is now a free man!
Source: breitbart.com
If only we had someone in the White House with even just a small fraction of Bob Mueller's integrity, competence, intellect, & lifelong respect for the rule of law.

We don't, but we can change that in just four months. https://t.co/QqV4hSnb2M

— John O. Brennan (@JohnBrennan) July 12, 2020
. @AdamSchiff publicly said he had overwhelming evidence of Russian collusion but because of classified information, he couldn't share the evidence.

He lied. Completely lied. I saw everything. He should resign in total disgrace. https://t.co/6xzBWgfr5u

— Richard Grenell (@RichardGrenell) July 11, 2020
Washington was sent into vapors of shock and disgust with news of the commutation of Roger Stone.
President Trump did not give his confidant a pardon but rather a commutation, so Stone is still a convicted felon.

verb (used with object), com·mut·ed, com·mut·ing.

to change (a prison sentence or other penalty) to a less severe one:

 In addition to Stone being a friend and political ally, Trump was implicated in those allegations against Stone. While there was never any evidence linking Trump to the leaking of hacked emails, he has an obvious conflict of interest in the case.
In reality, the commutation of Stone barely stands out in the old gallery of White House pardons,  
Bill Clinton committed some of the worst abuses of this power, including pardons for his brother Roger Clinton and his friend and business partner Susan McDougal. He also pardoned the fugitive financier Marc Rich, who evaded justice by fleeing abroad. Entirely unrepentant, Rich was a major Democratic donor, and Clinton had wiped away his convictions for fraud, tax evasion, racketeering, and illegal dealings with Iran.
Unlike many of these cases, there were legitimate questions raised about the Stone case. The biggest issue was that the foreperson of the trial jury was also actually a Democratic activist and an outspoken critic of Trump and his associates who even wrote publicly about the Stone case. Despite multiple opportunities to do so, she never disclosed her prior statements and actions that would have demonstrated such bias. Judge Amy Berman Jackson shrugged off all that, however, and refused to grant Stone a new trial, denying him the most basic protection in our system.
Source: zerohedge.com
Roger Stone was targeted by an illegal Witch Hunt that never should have taken place. It is the other side that are criminals, including Biden and Obama, who spied on my campaign – AND GOT CAUGHT!

— Donald J. Trump (@realDonaldTrump) July 11, 2020
Do RINO'S Pat Toomey & Mitt Romney have any problem with the fact that we caught Obama, Biden, & Company illegally spying on my campaign? Do they care if Comey, McCabe, Page & her lover, Peter S, the whole group, ran rampant, wild & unchecked – lying & leaking all the way? NO!

— Donald J. Trump (@realDonaldTrump) July 12, 2020
House Speaker Nancy Pelosi said  that she won't release her tax returns until she runs for U.S. president, hours after the Supreme Court effectively blocked House Democrats' efforts to see President Trump's returns.
Source: justthenews.com
So cute! https://t.co/L5spCDYiyg

— Donald J. Trump (@realDonaldTrump) July 11, 2020
President Trump  told Telemundo that he will be signing a huge executive order on immigration that will include DACA in the coming weeks.
"We are going to have a road to citizenship," said Trump citing the recent SCOTUS ruling on DACA.
Source: thegatewaypundit.com
Ghislaine Maxwell has 'secret copies of Epstein's sex tapes' that could expose world's most elite, claims friend
GHISLAINE Maxwell has "secret copies of Jeffrey Epstein's sex tapes" that could expose some of the world's most powerful people, a friend has claimed.
A former friend of Maxwell's said the disgraced socialite had sex tapes of Epstein and others "squirrelled away".
"Ghislaine has always been as cunning as they come. She wasn't going to be with Epstein all those years and not have some insurance," the friend told the Daily Mail.
"The secret stash of sex tapes I believe Ghislaine has squirrelled away could end up being her get out of jail card if the authorities are willing to trade. She has copies of everything Epstein had. They could implicate some twisted movers and shakers.
"If Ghislaine goes down, she's going to take the whole damn lot of them with her."
Source: thesun.co.uk
Ghislaine Maxwell 'has tapes of two prominent US politicians having sex with minors'
 
The one time jewel thief, who went under the name 'William Steel' stated that he was forced to watch footage of prominent politicians having sex with minors, as a way of proving their power over the high end socialites.
He also said that he had personally seen celebrities having orgies with children as young as 14.
Source: euroweeklynews.com
Are Missing Children Being Trafficked on Wayfair?
  Wayfair.com had items such as cabinets and throw pillows that were oddly named. When digging deeper we see that there are missing children that have the same names as the pillows and cabinets that are being offered. Even stranger is that the items are upwards of $10,000. $10k for a cheap pillow?
The anti-trafficking activist who first exposed this scandal goes by PrincessPeach1987 on Reddit.
Some people are now speculating that this scandal goes all the way to the top. The CEO of Wayfair is Niraj Shah, who is also the director of the Federal Reserve Bank of Boston and his charity is the Boys and Girls club.
Source: renegadetribune.com
Check this out! THREAD!! #WWG1WGA #wayfairgate #Wayfair

So I did a search for information about Yandex. The CEO of Yandex holding company is Herman Gref. pic.twitter.com/051Y3bJnml

— Bman 🇺🇸 ⭐️⭐️⭐️ (@bman304) July 11, 2020
TAKE A LISTEN TO WHAT TRUMP SAID ABOUT HUMAN TRAFFICKING
---
False Flags
Phoenix Democratic Mayor Kate Gallego charged  that one major health care provider in her city has been forced to order refrigerated trucks because its hospitals have exhausted their morgue capacity.
"Our county public health agency just announced that they are going to be getting refrigerated trucks because the Abrazo health care system has run out of morgue beds," Gallego said on MSNBC. "It is very scary out here. I wish we had given mayors the authority to act earlier."
Abrazo Health, however, later released a statement contradicting the mayor's claims, clarifying that "hospitals currently have adequate morgue space," and that its order for refrigerated trucks came in response to the state requesting providers to implement their emergency plans which includes proactively preparing with backup resources.
Source: thefederalist.com
NEW:

Arizona is receiving 361 cases of Remdesivir, a promising antiviral drug shown to lessen the effects of #COVID19 & even save lives, from @HHSGov. The shipment will bolster state supplies with added capacity to treat thousands of additional patients, if needed.

— Doug Ducey (@dougducey) July 12, 2020
Ducey Dutifully Doing the Deep State's Dirty Deeds.
CDC director says closed schools pose larger public health risk for kids than reopening
Centers for Disease Control and Prevention Director Dr. Robert Redfield   said he believes shuttered schools present a greater public health issue than reopening schools.
'I'm of the point of view as a public health leader in this nation, that having the schools actually closed is a greater public health threat to the children than having the schools reopen,' Redfield reportedly said.
The federal government has denied Gov. Tim Walz's request for aid to help rebuild and repair Twin Cities structures that were damaged in the unrest following George Floyd's death.
Walz asked President Donald Trump to declare a "major disaster" for the state of Minnesota in his request to the Federal Emergency Management Agency (FEMA) on July 2. More than 1,500 buildings were damaged by fires, looting and vandalism in the days of unrest that followed Floyd's May 25 death in Minneapolis police custody, racking up more than $500 million in damages, according to Walz.
Source: startribune.com
Black Lives Matter (BLM) rioters have targeted a 9/11 memorial in Washingtonville, N.Y. honoring fallen firefighters who lost their lives as first responders during the World Trade Center attacks.
Washingtonville Police Chief Brian Zacarro said that the terrorists severed a flag pole near the base of the memorial using a large saw. They vandalized the bottom of the statue with a message that law enforcement is currently refusing to release to the public.
Source: bigleaguepolitics.com
Users on Twitter are flooding the platform with calls for liberal billionaire George Soros to be arrested for "treason."

Hungarian-born globalist Soros is being increasingly accused of funding far-left groups, including Antifa and Black Lives Matter, to sew hate and division among Americans to further his own political agenda.
People are taking to Twitter to denounce Soros as one of the financial architects behind the recent violent riots across America.
Twitter users are hitting back against Soros, targeting his posts with angry replies.
Some accuse the wealthy financier of paying agitators to turn peaceful protests into violent riots.
While others claim that he plans to radicalize African Americans in order to undermine society and advance his globalist plan.
Source:  neonnettle.com
We have a special place picked out for GS.
Really special.
Q