Hunter, Treason Doesn't Pay Well In The End, You'll Love How This Movie Ends – Ep. 3059
Podcast: Download (Duration: 1:23:03 — 36.4MB)
Watch The X22 Report On Video
The people in France are taking it anymore, the are pushing back with more protests. RFK jr is now red pilling the D's in regards to climate change. The economic system is falling apart and now the D's want [JB] to negotiate with the McCarthy. As more banks fail and the system collapses the restructuring is happening now. The [DS] is now struggling, the American people are not going along with their agenda. Companies are losing profits and the people are rejecting them. They are trying to get the narrative back but this is going to fail. Treason doesn't pay well in the end and Hunter is now in the hot seat. They will be going through his financials and the laptop is in play. The people are learning who and what the invisible enemy is and they are learning how to fight back. The people are going to love how this movie ends.
---
Economy
Violence has erupted in Paris again today with protests breaking out during May Day protests.
The May Day rally takes place annually in support of workers' rights. This year, 1 million people are expected to join due to the outrage over French President Emmanuel Macron raising the retirement age from 62 to 64.

Across France, thousands marched in what unions hope are the country's biggest May Day demonstrations in years, mobilized against President Emmanuel Macron's recent move to raise the retirement age from 62 to 64. Organizers see the pension reform as a threat to hard-fought worker rights, while Macron argues it's economically necessary as the population ages.

While marchers were largely peaceful, groups of extremist protesters shattered windows of stores and banks in Paris, drawing tear gas from rows of riot police. One was filmed dismantling a surveillance camera, and French police deployed drones exceptionally to film unrest, a move that has raised concerns among privacy defenders and activist groups. Paris police detained 30 people, and clashes were reported in Lyon and Nantes.

Paris May Day Protests  2023
Source: thegatewaypundit.com
Robert F. Kennedy, Jr.: Climate issues and pollution issues are being exploited by, you know, the the World Economic Forum and Bill Gates and all of these big, you know, mega billionaires. The same way that COVID was exploited to use it as an excuse to clamp down top down totalitarian controls on society and to and then to give us engineering solutions. And if you look closely, as it turns out, the guys who are promoting those engineering solutions are the people who own the IPS, the patents for those solutions. It's a way they've given climate chaos a bad name because people now see that it's just another crisis that's being used to strip by the wealth of the poor and to enrich billionaires. And I, for 40 years, have had the same policy on climate and engineering. You can go check my speeches from the 1980s, and I've said, the most important solution for environmental issues? Not top down controls. It's free market capitalism.
He could be running as a MAGA Republican with that agenda.
Democrats must be very worried about RFK, Jr. His message makes too much sense. Will they be able to hide him in the basement from the Democrat base?
Source: thegatewaypundit.com
Q

 

!!Hs1Jq13jV6

 

ID: 1a100f

 No.9006940

EWzD4lYXsAAJVbF.jpg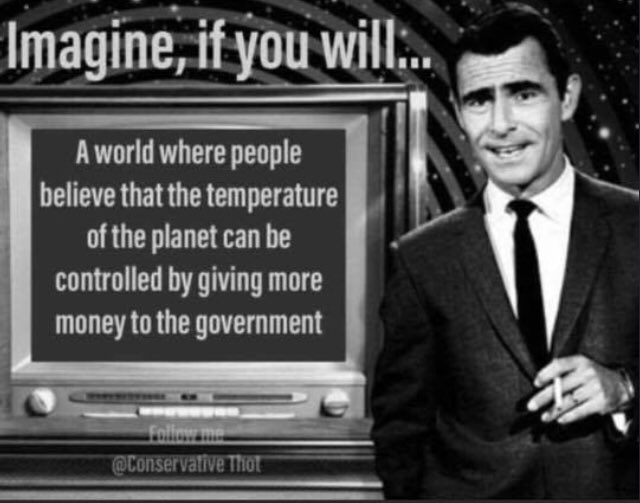 Crime ridden and over-taxed states like Illinois, New York and California, are hemorrhaging citizens and their tax dollars in favor of red states like Texas and Florida.
The data used is based on tax returns filed in 2020 and 2021.
This data matters.  The loss of a significant portion of the tax base in these states has a cumulative effect in subsequent years.
In states like Illinois, facing high public sector pension shortfalls, the impact can be devastating.
 According to a report from Equable Institute, Chicago's core public pensions, which include municipal, laborers, police, fire and the Chicago Teachers' Pension Fund, hold more debt than 44 states with a combined pension debt of nearly $48 billion.
But Illinois Governor J.B. Pritzker is in denial about the mass exodus from his state.
Pritzker's office also said the "census report is the standard for determining domestic migration."

That's a remarkable statement, considering the governor decried the results of the U.S. 2020 Decennial Census. Pritzker claims Illinois grew 250,000 over the last decade even though the official census data shows Illinois shrunk by 18,000. Illinois was one of just three states to shrink last decade, joining Mississippi and West Virginia.

Source: thegatewaypundit.com
1- "California's tax base shrank by nearly $29.1 billion as the Golden State saw a net loss of 332,000 taxpayers and their dependents during a time of widespread lockdowns, stay-at-home orders, and business closures, according to the IRS migration data released Thursday."

Darn. pic.twitter.com/ei0E0VHDxW

— IT Guy (@ITGuy1959) May 1, 2023
3- "Other high-tax states such as Massachusetts ($2.6 billion) and New Jersey ($2.3 billion) also saw tens of thousands of people moving out during the period."

There is definitely a theme. I just can't put my finger on it. pic.twitter.com/aoPQUJsLUB

— IT Guy (@ITGuy1959) May 1, 2023
5- "Texas, which gained $10.9 billion and 175,000 people, came in second."

Texas is like Florida in some way. What is it?

I'm so close. pic.twitter.com/E1HoK0MWoi

— IT Guy (@ITGuy1959) May 1, 2023
7- Source article.

— IT Guy (@ITGuy1959) May 1, 2023
March is with both feet in the spring selling season, when home sales jump and when prices move higher, and where everything looks rosy for a few months, no matter what, after the dreariness of winter.

So, well then, here we go again. Pending home sales – which are "a forward-looking indicator of home sales based on contract signings" – fell by 5.2% in March from February, according to the National Association of Realtors today, thereby annihilating the little-bitty gain in February that had sent all the headlines abuzz with hype.
If you are looking to sell a home, I would recommend doing it quickly, because prices are likely to go quite a bit lower from here.
Meanwhile, big companies are laying off workers all over the country at a very frightening rate.  In fact, we just learned that Jenny Craig is getting ready to conduct "mass layoffs" as it prepares to wind down operations…

Jenny Craig has alerted employees to potential mass layoffs as it begins "winding down physical operations" and hunts for a buyer, according to communications the weight-loss company sent some staffers this week.
Source: theeconomiccollapseblog.com
The collapse of First Republic would have happened the week of March 13 if the Fed hadn't intervened on March 12 — as unpalatable as many find that to be. In FRB's case, it wasn't enough because many of its assets didn't qualify for BFTP. But it slowed the bank run.

— David Sacks (@DavidSacks) May 1, 2023
Several House Democrats continue to call on President Joe Biden to negotiate the debt ceiling with Speaker Kevin McCarthy (R-CA) following the passage of the House GOP-led bill to raise the cap last week.
As numerous Democrats have made their intentions clear to the public that Biden should negotiate with McCarthy earlier last month, over the last several days, the left has continued to call for the president to start talking with the Speaker over the debt ceiling — especially after the House GOP successfully passed legislation last week catching the White House off guard.
In a letter dated last Wednesday to Biden and McCarthy, three lawmakers — Reps. Jared Golden (D-ME), Marie Gluesenkamp Perez (D-WA), and Mary Peltola (D-AK) — urged: "It is time to end the partisan standoff and brinkmanship before it rattles markets, damages our economy, and hurts the American people."
Source: breitbart.com
FLASHBACK
The president wants bipartisanship and a bold stimulus bill. He might not be able to get both.
---
Political/Rights
Bud Light is now accused of 'cowardice' for turning off YouTube comments on new 'countrified' commercial – and is slammed for 'pandering' to customers lost during Dylan Mulvaney fiasco
A new country-themed Bud Light commercial features the song Chicken Fried
Its release on Thursday came less than a month after the Mulvaney backlash

Comments were disabled but viewers on Twitter still criticized the new ad 
Bud Light is being criticized after pandering to lost customers with a commercial in which a group of friends drink Bud Light at a country festival as Chicken Friend plays in the background
In the three days since the 30-second video was released it has accrued more than 8 million views, but received less than 200 likes. By comparison, the song Chicken Fried was uploaded 14 years ago and has 135 million views and 571,000 likes.
Source: dailymail.co.uk
Friendly reminder that all 3 of the Murdoch men running Fox News & 21st Century Fox were born outside of the US (Australia or England)
Yet somehow they control the largest "conservative" news network in America and fire Tucker, Bongino, and Dobbs?
MAGA is awake to the globalist scam now
 
Tucker was averaging 3.2 million viewers.
On Tuesday FOX News had only 1.7 million viewers at 8 PM.
This is a BLOOD BATH!
And by Friday FOX News audience sunk to 1.33 million viewers at 8 PM down from 3 million just one week ago.
But the damage was not just to Kilmeade and the 8 PM slot. Hannity, Laura Ingraham, and Jesse Watters also saw a significant decline in just one week!
The Epoch Times reported:
Source: thegatewaypundit.com
"We have a lot to be proud of… vaccinated the nation.. transformed the economy… and its over for Tucker Carlson…" Joe Biden
Yes you have been instrumental in poisoning the nation and destroying the economy but it's not over for Tucker C#tuckercarlson
pic.twitter.com/fyoejTsUPC

— Hatz (@hatzakraka) April 30, 2023
While 60 percent say the establishment media are to blame for misinforming the public, a similar number say they bear responsibility for addressing it.
Nine out of ten Americans say the media's misinformation is a problem.
Americans also blame the establishment media for political polarization. About three out of four Americans say the media are responsible for the polarization, and just under half of those sampled have little to no trust in the media's accuracy or fairness in reporting.
The poll surveyed 1,002 adults from March 30-April 3 with a 4.4 point margin of error.
Source: breitbart.com
Hunter Biden appeared in court for a paternity hearing Monday, the first time the first son has participated in person regarding the case of his out-of-wedlock 4-year-old daughter Navy Joan Roberts.
A judge court ordered Hunter Biden to participate in all paternity hearings concerning his daughter in person, arguing that it was taking "too long" to get through simple points in the litigation. The court hearing is being held in Batesville, Arkansas, where Lunden Roberts, the mother of the child, is from.
Source: dailycaller.com
Hunter Biden Appears Before Judge For Hearing to Lower Child Support Payments – Opening the Door for Examination of His Financials
Source: thegatewaypundit.com
Hunter Biden will answer the questions from the mother's counsel in writing, which has the potential to reveal information about the family's international business ventures and his art sales to anonymous buyers.
The judge also ordered Hunter to sit for an interview in mid-June under oath. In addition, a trial is scheduled for July to determine if Hunter's child support payments will be adjusted, as he requested in 2022.
A
The legal dilemma could produce information about how much Hunter Biden earned from his interest in BHR Partners, a Chinese state-backed investment fund founded just days after Hunter and President Joe Biden visited China in 2013. Hunter held a ten percent stake in BHR Partners through an entity called Skaneateles LLC.
 Documents obtained Friday by Breitbart News revealed Skaneateles LLC is controlled by Kevin Morris, Hunter's top attorney, who also paid Hunter's IRS debts.
"I'm also anxious to see how much money that Hunter Biden's made from selling his high-priced artwork. And if we can find out who in fact was buying that artwork," he said.
"The last thing I'm interested in is to determine whether or not he has offshore accounts," he alluded to BHR Partners.
Source: breitbart.com
Newly uncovered documents show that convicted sex offender and financier Jeffrey Epstein had scheduled meetings with several prominent political elites, including current CIA Director William Burns and former White House Counsel Kathryn Ruemmler.
Source: beckernews.com
As a renewed surge of illegals from Biden's broken southern border make their way to cities across the country, Chicago officials declare the city is facing "a humanitarian crisis."
For almost three hours on Friday, Chicago aldermen heard details of the crisis at a joint hearing on budget and immigration.
City officials shared that the Chicago City Council will be asked to spend $53 million from the city's budget surplus to address the influx.
O'Hare airport devolved into a third world hellhole as the airport became a homeless shelter as some illegals who arrive at the airport simply created a make-shift shelter there.
In all, it will cost the city $124.8 million to care for the immigrants sent to Chicago from the nation's southern border between January and June, leaving Chicago financial officials no choice but to ask the City Council to earmark an additional $53 million from the city's surplus to cover the costs, Park said.
Source: thegatewaypundit.com
Democratic Chicago Mayor Lori Lightfoot sent a letter to Republican Texas Gov. Greg Abbott Sunday asking that he stop busing migrants from the southern border to her city.
Lightfoot said the city is out of space for migrants and emphasized the lack of coordination with the state of Texas, according to a copy of the letter her office shared on Twitter Sunday. Title 42, a public health expulsion order invoked by the Trump administration during the COVID-19 pandemic, is set to end May 11 and the Biden administration, along with some southern border towns, anticipate a massive surge in migrants.  
Source: dailycaller.com
I thought the border was locked down, that we did not have an influx of illegals into this country.
The Departments of Homeland Security and State announced unprecedented policies to expand entry to the United States while also claiming the border is closed.
The new policies, they said, will "further reduce unlawful migration across the Western Hemisphere, significantly expand lawful pathways for protection, and facilitate the safe, orderly, and humane processing of migrants."
The Title 42 public health order is set to expire 11:59 PM EST on May 11. Implemented under former President Donald Trump, Title 42 allowed border agents to immediately expel foreign nationals during the COVID-19 pandemic. Lifting the order "does not mean the border is open," the statement says.
Sounds like another trap setup by Trump to show the people why we need a border that is secure and a wall
Source: justthenews.com
---
War
The United States military has been tracking a mysterious balloon for over a week that crossed over American territory, but its purpose and owner remain unknown, according to three U.S. officials.
Since late last week, the U.S. military has been monitoring the object, and according to one official, they have concluded that it poses no threat to air traffic or national security and is not sending out any signals, NBC reported.
U.S. officials do not believe the balloon belongs to the Chinese.
The official said that it was unclear whether the object in question was a weather balloon or something else, and that the United States retained the option to fire it down if it came too close to land.
The unexplained item flew across parts of Hawaii but did not go over any sensitive areas.
Source: thegatewaypundit.com
---
Cyber Attacks
---
False Flags
Texas Attorney General Ken Paxton has announced that he is leading an investigation into alleged Covid vaccine fraud. The attorney general will be investigating major pharmaceutical companies Pfizer, Moderna, and Johnson & Johnson for potential violations of the state's Deceptive Trade Practices Act.
"The catastrophic effects of the pandemic and subsequent interventions forced on our country and citizens deserve intense scrutiny, and we are pursuing any hint of wrongdoing to the fullest," Paxton said in a statement.
"
He also claimed that Big Pharma had a "vested interest" in the widespread distribution of its Covid-19 vaccines because it led to record profits.
"This vested interest … combined with reports about the alarming side effects of vaccines, demands aggressive investigation," he continued.
The implementation of federal vaccine mandates "means this investigation into the scientific and ethical basis on which public health decisions were made is of major significance."
Paxton is demanding that the aforementioned pharmaceutical companies hand over documents related to the "decision-making behind pandemic interventions forced on the public, especially when a profit motive or political pressure may have compromised Americans' health and safety."
Source: beckernews.com
Chelsea Clinton is receiving backlash for her support of sexually explicit material being made available for children in school and public libraries.
Chelsea Clinton argued that sexually explicit books targeting children are a vital way for kids to learn about themselves.
Chelsea Clinton received furious backlash on her Twitter thread for her advocacy of childhood sexual grooming books.
"The photo on the article you're quoting features a book with explicit illustrations of sex acts, a book about incest, one a sex story about two 10 year old boys, one about a man raping and isolating a 12 year old girl, one about a teen girl who seduces a man who kidnaps her…," Chad Felix Greene, a self-described gender dysphoria survivor, fired back.
"From Gender queer: Anyone that thinks this is appropriate for a K-12 school library should have their hard drives searched for CP," another remarked and provided censored graphic examples.
Source: beckernews.com
Curating age-appropriate content in a school or public library isn't "book-banning."
Since Democrats are already changing their genders, now they can also identify as "transabled."
According to the National Institutes of Health's website, Body Integrity Identity Disorder is a "condition in which individuals desire the amputation of one or more healthy limbs or who desire a paralysis."
Below are some of the samples of people chose to identify as "transabled."
Source: thegatewaypundit.com
Earlier this month, Delaware County council member Ryan Webb posted a photo to his Facebook account showing him with a pistol in his waistband. The caption read "Ready for an awesome day! Hope everyone has a great day!"
The "awesome day" he was referring was him "coming out" as a black, transgender female.
The Muncie Star-Press reported Webb posted the following message:
After much consideration I have decided to come out and finally feel comfortable announcing my true authentic self, It is with great relief that I announce to everyone that I identify as a woman and not just any woman but as a woman of color as well. I guess this would make me gay/lesbian as well, since I am attracted to women.
VIDEO:
  hordes of woke leftist students stormed the city council meeting and demanded Webb resign. One student whined that Webb was making the process of discovering who is trans more difficult.
Here's a photo of the pouting students.
Credit: David Penticuff/StarPress
A morbidly obese trans woman named Charlize Jamieson also angrily blasted Webb, claiming that he was being disingenuous and "his words not only embarrass himself, but you, the county council."
Webb, however, had an epic retort.
Do you think you have the password to the forbidden world of coming out? When you decided to become a woman did people tell you that it was unbecoming.

Sorry pal but you don't get to be the decider of who is acceptable and who isn't. I was hoping that you and I could be friends now that we are both ladies who used to be men. I'll give you some more time.

This brutal reply lays bare the utter fraud of the whole trans movement. The truth is Webb is every bit the "woman" Jameison is.
Source: thegatewaypundit.com
 A 12-year-old student went off on school board board members after his school sent him home because he refused to change his T-shirt that said, "There are only two genders."
Twitter account LibsofTikTok first picked up his comments during the Middleborough School Committee meeting, which was held on April 13.
Source: thegatewaypundit.com
A 12-year-old in @MiddleboroughPS was allegedly sent home from school and told he's making people feel unsafe for wearing a shirt that said "there are only 2 genders."

Watch him destroy the school board 🔥 pic.twitter.com/hCBO5wXIgh

— Libs of TikTok (@libsoftiktok) April 30, 2023
TAKE A LISTEN
Kansas has made history by becoming the first state in the US to pass a bill defining gender based on biological sex at birth. The legislation, known as S.B. 180 or the "Women's Bill of Rights," restricts men, regardless of gender identity, from using women's bathrooms, locker rooms, sports, and other intimate spaces. It also separates inmates and restricts participation in sports by biological sex.
The bill passed after the state legislature voted to override Kansas Governor Laura Kelly's veto of the legislation. Under the new law, a female is defined as "an individual whose biological reproductive system is developed to produce ova," and a male is defined as "an individual whose biological reproductive system is developed to fertilize the ova of a female." It also defines gender words, requiring "woman" and "girl" to be used to refer to human females and "man" and "boy" to refer to human males. Additionally, "mother" is defined as a parent of the female sex, and "father" is a parent of the male sex.
Similar bills as Kansas's "Women's Bill of Rights" are pending in other states, including in Oklahoma and Montana.
Source: beckernews.com
---
Q
Harry recently put out a Tweet explaining how he is not getting paid to create content for the left.
Harry Sisson: MAGA trolls have claimed that I'm paid by the DNC and the White House but that is simply not true 👇
That's when Twitter Community Notes gave Harry a hand. Twitter Community notes posted that Harry is being paid by Palette Management.
Palette Management is being paid by the DNC.
Via Catturd2

Palette represents Harry Sisson. Ouch!
Source: thegatewaypundit.com
In a huge victory for Republicans, the North Carolina supreme court   allowed the state's lawmakers to redraw congressional and state legislative districts, a highly unusual ruling overturning a decision the court made just months ago when it was controlled by Democrats.
Friday's decision is a show of power from the court's new Republican majority, which was elected last year and seated in January. In 2022, when Democrats controlled the court, the justices struck down congressional and state legislative maps, saying they violated North Carolina's guarantee of a free election. That decision produced an evenly split congressional plan that was widely considered to reflect the state's political competitiveness.But the new Republican majority took the virtually unprecedented step of agreeing to re-hear the case. And its ruling on Friday will give Republicans a chance to redraw the map and impose one that could give the party control of 11 of the state's 14 congressional districts. That would be an increase of four GOP seats in Congress, where Republicans currently have a five-seat majority. Republicans could also entrench majorities in the North Carolina state legislature.
 
Source: theguardian.com
Florida Governor Ron DeSantis was in Israel Thursday, doing the obligatory indulgency tour all Republican presidential candidates must undertake before they officially announce.  During his pre-planned events, DeSantis took credit for moving the U.S-Israel embassy to Jerusalem.
[…] DeSantis presented the Trump administration's decision to move the U.S. embassy to Jerusalem as his own achievement, saying he worked to "cajole" the former president to make the move. He didn't mention former President Trump by name. (link)
.
Source: theconservativetreehouse.com
ISRAELI OFFICIALS
Prime Minister of Israel Benjamin Netanyahu: "We're profoundly grateful for the President for his courageous and just decision to recognize Jerusalem as the capital of Israel and to prepare for the opening of the US embassy here. This decision reflects the President's commitment to an ancient but enduring truth, to fulfilling his promises and to advancing peace. The President's decision is an important step towards peace, for there is no peace that doesn't include Jerusalem as the capital of the State of Israel."
Here's the congressional letter Ron DeSantis led to President-Elect Trump on January 11, 2017, urging him to move the embassy to Jerusalem "as soon as you take office." pic.twitter.com/Bcv78LccAA

— Matt Wolking (@MattWolking) May 1, 2023
DeSanctimonious had nothing to do with Israel, or the moving of the U.S. Embassy to Jerusalem. Never so much as mentioned it to me—It was the last thing on his mind. DeSanctus wasn't even Governor yet (It was December 6, 2017), and I barely knew him—He has turned out to be a total flameout! This is the kind of disinformation I thought only the Democrats would put out. No wonder DeSanctus is dropping like a rock in the Polls. Terrible!
John [email protected]
I don't understand the logic of DeSantis running. Let's just say he beat @realDonaldTrump in the primary (which won't happen) but let's hypothesize…If he won, there wouldn't be one true Trump supporter left that would vote for him and he would be destroyed in a general election. This is a losing proposition no matter how you look at it, so why on earth would he voluntarily run head on into the wood chipper?
This Article, as written in The Wall Street Journal, is a truthful and very important one. The whole New York Judicial System is RIGGED against me, and everyone knows it. It's a disgrace, and not only this Judge, there are others that are just as bad or, believe it or not, worse! It's all a political Witch Hunt, in coordination with heavy handed, dishonest, and highly partisan prosecutors, working in conjunction with D.C. "Justice," the likes of which our Country has never seen before!
Q

 

!!Hs1Jq13jV6

 

ID: 492c49

 No.9015289

EXHvbz8XYAUTMTD.png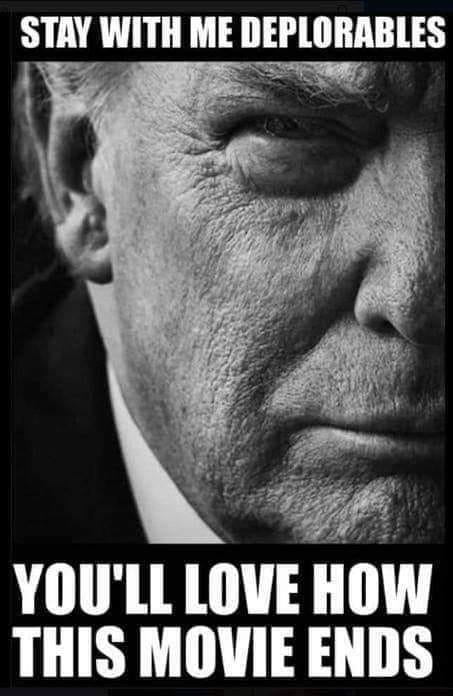 Q+