Hunting Party Formed & Ready, Narrative Shifts,Treason, Sedition, There Is No Escape – Episode 2207
The [CB]/[DS] are trying to stop the economy from opening up, but the patriots will not let this happen. More businesses are opening, more states are allowing people to go back work, attend theaters etc.  Nothing can stop the economy from opening again. The [CB] establishment is made up of wealthy elite, the question is how did they become wealthy.The [DS]/MSM are continually running into road blocks, Flynn won his appeal, the court said that the charges should be dismissed. The [DS]/MSM are continually using ammunition trying to control the situation but they are losing the battle. The Mueller investigation is turning out to be a gigantic hoax and the people are now seeing it.  The MSM is no longer in control of the news. The hunting party is formed and ready, there is no escape.
Check Out The X22 Report Spotlight YouTube Channel X22Report Spotlight
Please check Newzsentinel.com for the latest news on the economic collapse. The Sentinel Alerts are updated throughout the day.
---
Current News – 06.24.2020
Watch The X22 Report On Video
---
Economy
IMF: The global recession is much worse than expected – CNN
America is full of people with credit card debt, student debt, auto debt and medical debt, people who have had trouble getting jobs, or people with bad credit, or entrepreneurs who can't get loans to build their businesses. Young people. Old people. Middle-aged people, of different races. Yet the Fed board is composed of those with graduate degrees and high net worths, most of whom are in their late 50s or early 60s in terms of age.
In other words, based on their asset ownership and educational credentials alone, no one on the Fed is in touch with the world in which most Americans live.
Source: zerohedge.com
---
Political/Rights
Electronic election manipulation is now being monitored, Trump and Q might have setup a trap to capture how other election manipulation is taking place.
Q

 

!!Hs1Jq13jV6

 

ID: 2f69ee

 No.9574475 

EaPHMwtXkAAxn7Z.jpg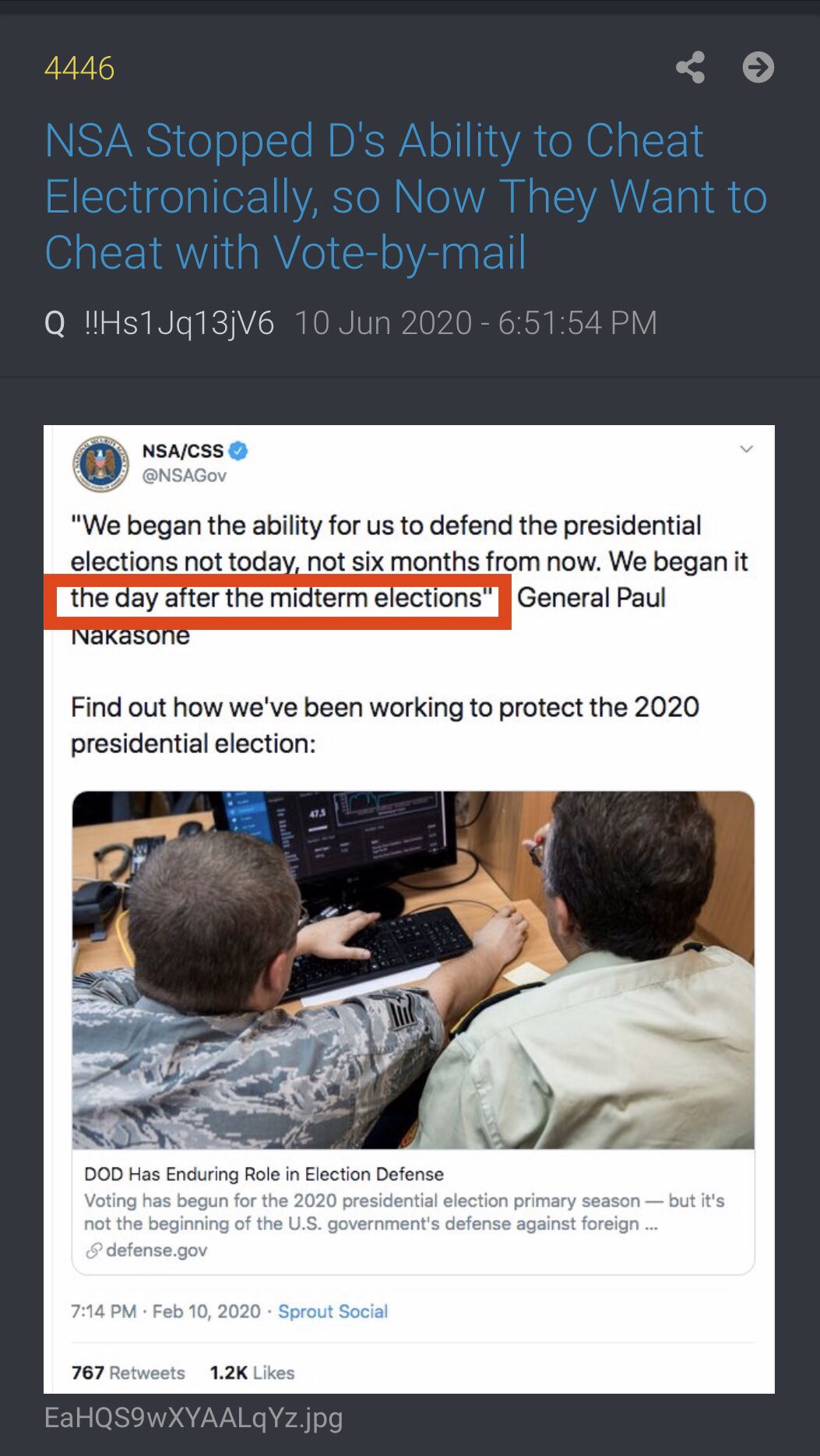 EaKQ6OHWkAMxCtD.png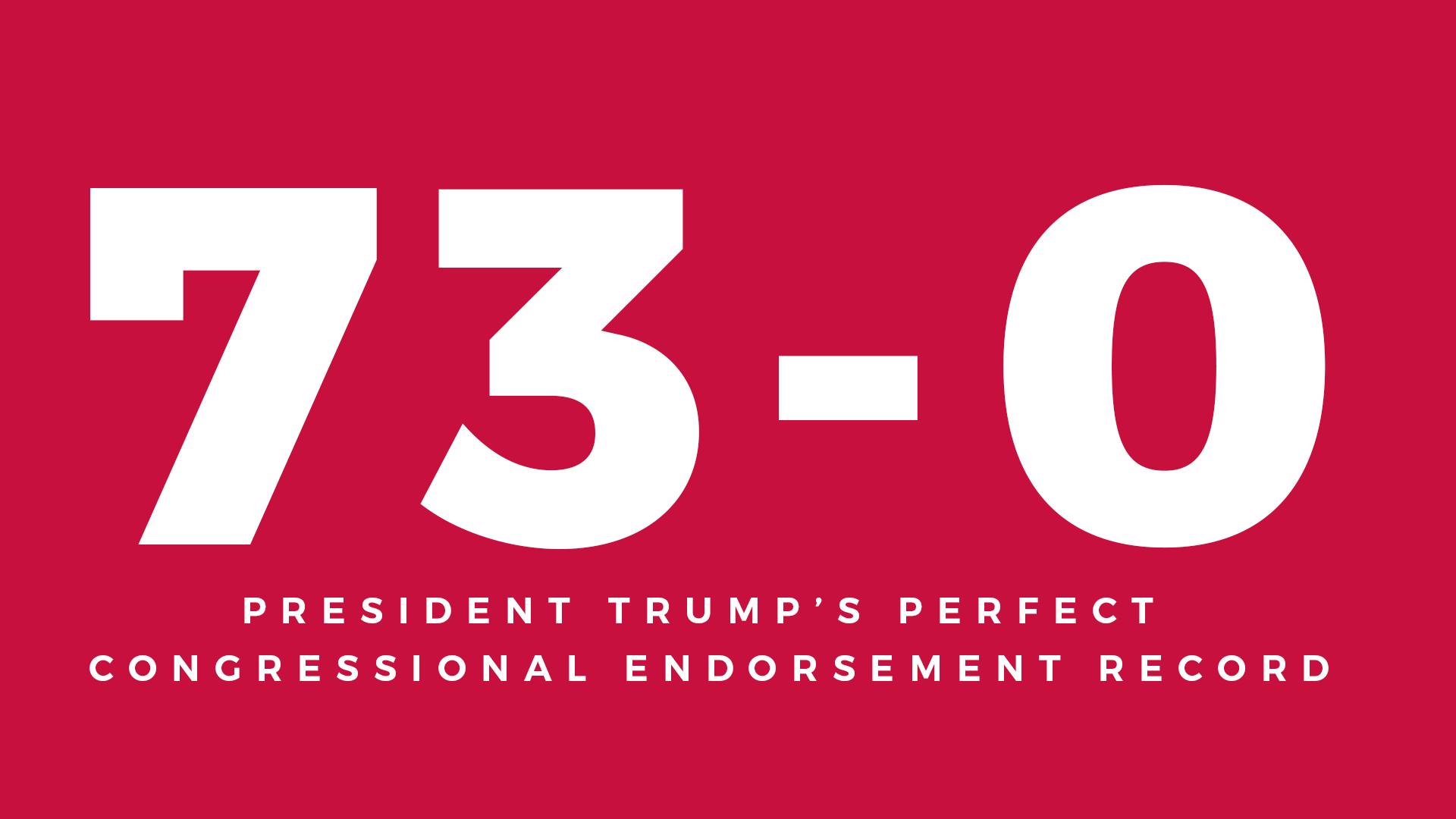 What happens when [D]s can no longer cheat electronically?
Push vote-by-mail?
What 'event' was necessary to provide cover for push?
Q
12 days ago, Q dropped the graphic of Trump's perfect Congressional endorsement record.

12 days later, for the first time ever, the congressional candidate he endorsed lost (NC).

Coincidence? Or did Q bait [them] into committing voter fraud? #Qanon https://t.co/5rWL7YUnop pic.twitter.com/4gZYHhDM6C

— Julian's Rum 🥃 (@JuliansRum) June 24, 2020
BIG VICTORY for patients – Federal court UPHOLDS hospital price transparency. Patients deserve to know the price of care BEFORE they enter the hospital. Because of my action, they will. This may very well be bigger than healthcare itself. Congratulations America!

— Donald J. Trump (@realDonaldTrump) June 24, 2020
Federal agents seized approximately $129,000 in cash during a search of the Boyle Heights home of L.A. City Councilman @josehuizar in November 2018. pic.twitter.com/nYxwybj5Tn

— US Attorney L.A. (@USAO_LosAngeles) June 23, 2020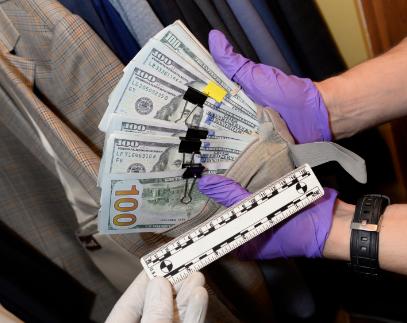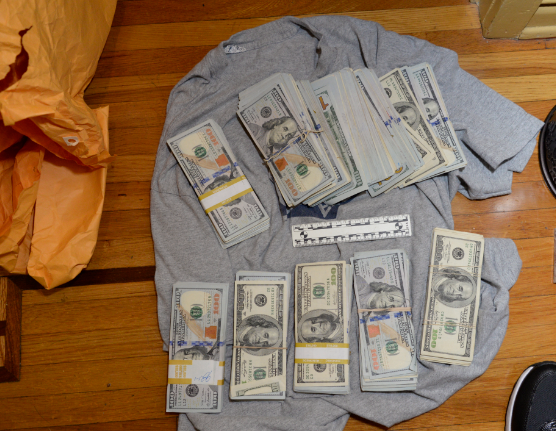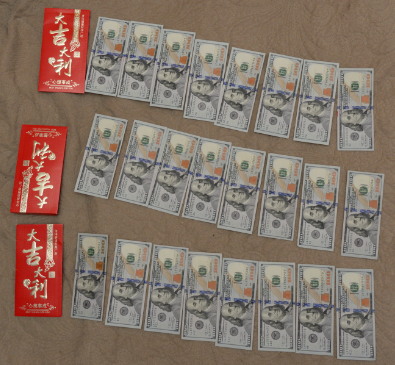 ---
Geopolitical/Police State
Venezuela's socialist dictator Nicolás Maduro expressed openness to meeting President Donald Trump "respectfully" on Monday, a response to Trump saying in an interview over the weekend that a meeting with Maduro was possible.
"I would maybe think about that. … Maduro would like to meet. And I'm never opposed to meetings — you know, rarely opposed to meetings," Trump said. "I always say, you lose very little with meetings. But at this moment, I've turned them down."
"I would only meet with Maduro to discuss one thing: a peaceful exit from power!" Trump said on Twitter, promising to "ALWAYS stand against socialism."
Unlike the radical left, I will ALWAYS stand against socialism and with the people of Venezuela. My Admin has always stood on the side of FREEDOM and LIBERTY and against the oppressive Maduro regime! I would only meet with Maduro to discuss one thing: a peaceful exit from power!
Source: breitbart.com
---
War
North Korea's Kim backtracks on military threat, but more surprises likely in store
North Korean leader Kim Jong Un has offered an apparent off-ramp for defusing rising tensions with the South, just one day ahead of the 70th anniversary of the outbreak of the Korean War — a stunning reversal after weeks of his regime spewing vitriol at Seoul.
North Korea Removing Loudspeakers From Border With South – Report
North Korea has started removing propaganda loudspeakers at the border with the South, South Korean news agency Yonhap reported citing sources.
"Around 10 newly installed loudspeakers near Cheorwon were being taken down from earlier today", a military source said, as quoted in the report.
Previously, the agency said the North Korean military had installed around 20 loudspeakers in the demilitarized zone, despite the agreement to stop any hostile actions, including propaganda broadcasting on the border.
Source: sputniknews.com
---
False Flags
 After being attacked as "racist" for using the jocular term "Kung flu" for the COVID-19 coronavirus, it turns out President Trump is not the first in government to use that term. The Obama administration used the term "Kung flu" in September 2015 for a Veterans Affairs campaign promoting flu shots. The flu shot campaign featured an image of a mask(!) wearing martial arts fighter in action.
Source: thegatewaypundit.com
The MSM and Bubba are now struggling with the noose story, FBI investigated and said it is not a noose, its a rope pull for the garage and other garages have them, we even saw pics going back to 2017 showing the garage rope pulls, so is this a tiny noose, no…  
NOT A NOOSE.

It is called a "loop knot" or "scaffold knot". It's very common/basic. (especially for fishing lures). pic.twitter.com/E3MGunG0rP

— TheLastRefuge (@TheLastRefuge2) June 24, 2020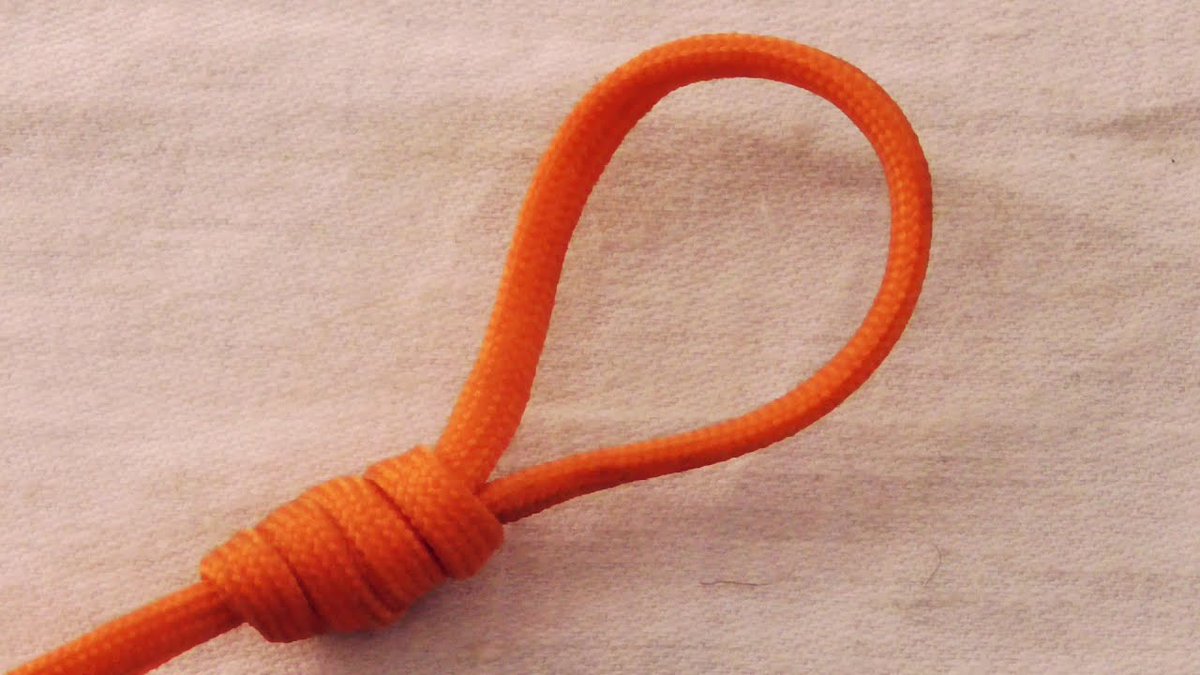 The Non-Slip Mono Loop is also known as the "Kreh Loop" as it has been popularized by fishing legend Lefty Kreh. As its name suggests it forms a non-slip loop at the end of a fishing line. The loop connection to a fly or a lure can give the fly or lure more natural action. Some fishermen find the Kreh Loop easier to tie than the similar Rapala Knot and equally reliable.
"Thursday at 7pm, we're tearing this motherf–ker down."

Protestors set a date and time to attempt to tear down the Emancipation Memorial in DC depicting President Abraham Lincoln standing over a freed slave.pic.twitter.com/zQKuSiqGaN

— Washington Examiner (@dcexaminer) June 24, 2020
---
Q
Pentagon's top technology officials resign
The Pentagon's top technology official and his deputy are resigning next month, a Defense Department official confirmed on Tuesday.
Mike Griffin, the Pentagon's first undersecretary of research and engineering, and his deputy, Lisa Porter, will leave July 10, the official said.
The resignations were first reported by Inside Defense.
Griffin, who took on the role in early 2018, and Porter said in a letter to staff that "a private-sector opportunity has presented itself to us, offering an opportunity we have decided to pursue together," Defense News reported.
"It has been a pleasure leading this great team over the past few years. We greatly appreciate your hard work, diligence, integrity, and devotion to technical excellence and technical truth in furtherance of the R&E mission," the two wrote, according to the outlet. "We wish you all the very best." 
The two are the third and fourth officials to announce their resignation in the last week.
Kathryn Wheelbarger, the acting assistant Defense secretary for international security affairs, submitted her resignation on June 17, five days after President Trump pulled her name as the intended nominee to be deputy undersecretary of Defense for intelligence. 
And Elaine McCusker, the Pentagon's acting comptroller who questioned the Trump administration for its withholding of aid to Ukraine last year, submitted her resignation a day earlier after the White House in early March pulled her nomination for the official comptroller role.
More coming? [senior]
Remember your oath.
Q
The People's General.
Soon.
***
Q
The U.S. Court of Appeals for the District of Columbia ruled 2-1 Wednesday that a lower court must grant a request by the Department of Justice (DOJ) to drop its case against former National Security Adviser Lt. Gen. Michael Flynn (Ret.).
Flynn won his request for a writ of mandamus ordering Judge Emmet Sullivan to grant the DOJ's motion last month.
The appeals court order states:
Upon consideration of the emergency petition for a writ of mandamus, the responses thereto, and the reply, the briefs of amici curiae in support of the parties, and the argument by counsel, it is ORDERED that Flynn's petition for a writ of mandamus be granted in part; the District Court is directed to grant the government's Rule 48(a) motion to dismiss; and the District Court's order appointing an amicus is hereby vacated as moot, in accordance with the opinion of the court filed herein this date. 
Source: breitbart.com
The reason this says the writ mandamus is only being granted "in part" is because @SidneyPowell1 had requested the DC Court of Appeals **take the case away** from Judge Sullivan & give any further hearings/decisions to another judge.

DC CoA opted not to do that. pic.twitter.com/N9Pkni1y6o

— Brian Cates //Flynn & Breitbart's Army! (@drawandstrike) June 24, 2020
Sullivan's got 3 ways to go:

1. Follow the higher court's order & grant the DOJ's motion to dismiss the Flynn case

2. Demand a full en banc review by the DC Court of Appeals [this was heard by a 3 judge panel]

3. Pretend the ruling wasn't made today, see how long he can go.

— Brian Cates //Flynn & Breitbart's Army! (@drawandstrike) June 24, 2020
The [DS]/MSM/Ds they are panicking, they are loosing every battle, how do we know they are panicking, because they are going after barr, nytimes put out the following
  Two Justice Department officials are expected to deliver stinging congressional testimony on Wednesday, accusing political appointees of intervening in criminal and antitrust cases to serve the personal interests of President Trump and Attorney General William P. Barr.

Aaron S.J. Zelinsky, a career prosecutor who worked on the Russia investigation, plans to tell the House Judiciary Committee at a noon hearing that senior law enforcement officials intervened to seek a more lenient prison sentence for Mr. Trump's longtime friend Roger J. Stone Jr. for political reasons. And John W. Elias, a senior career official in the antitrust division, will charge that supervisors improperly used their powers to investigate the marijuana industry and a deal between California and four major automakers.

It is highly unusual for current officials to testify before Congress and criticize department leadership. Democrats say the hearing is part of a broader investigation into Mr. Barr's leadership of the department — work that has taken on added relevance in recent days, after Mr. Trump agreed to fire the federal prosecutor in Manhattan who has led several investigations into his associates.

Source: nytimes.com

DWuttxKVwAARaSd.jpg

Peter Strzok notes from 1/4/17 released in Flynn case: Discussion among Obama, Comey, Yates, Biden, and Susan Rice. Biden: "Logan Act" Obama: "Have the right people on" Flynn case. Comey: The Flynn/Kislyak calls "appear legit."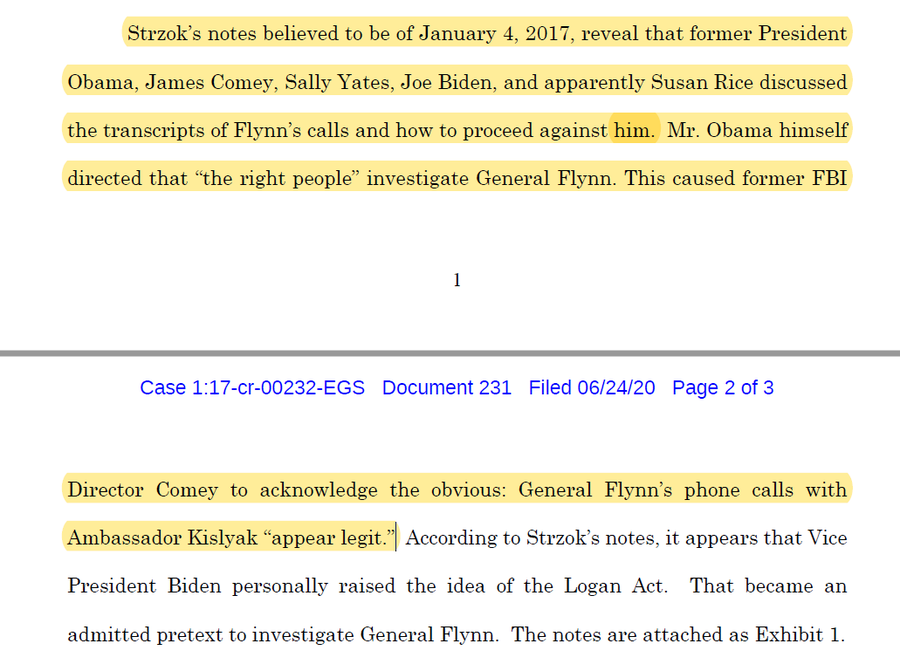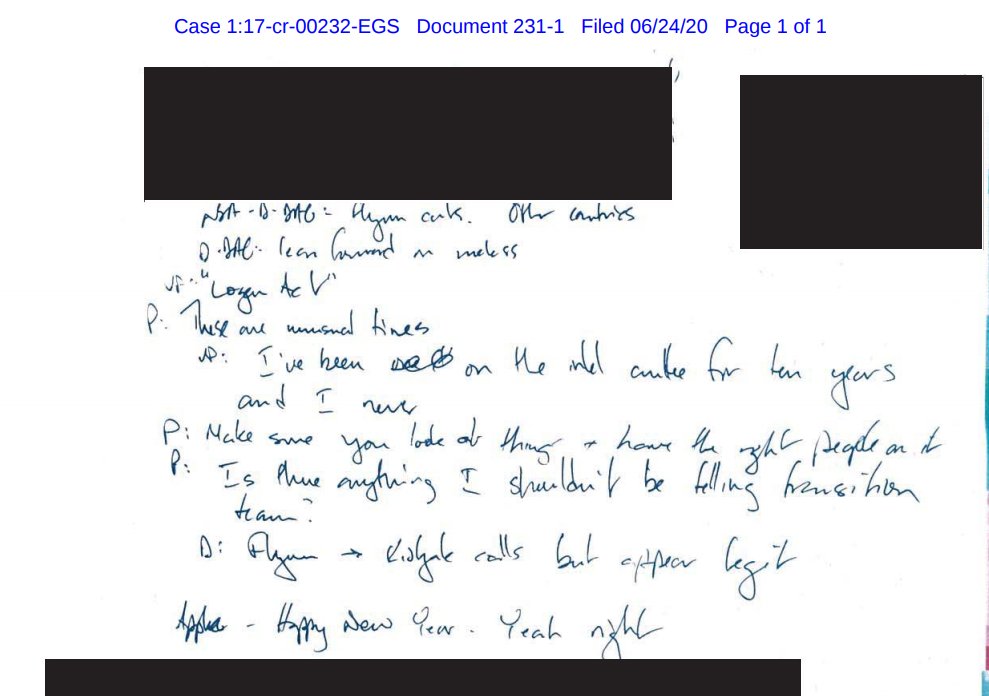 They never thought she would lose.
Careless.
Q
Those new Strzok notes – important to put them into context.

If they're from 1/4/17 (likely), then that Obama admin meeting would have been the reason the Flynn investigation stayed open.

Small thread.

— Techno Fog (@Techno_Fog) June 24, 2020
1/4/2017:

FBI Washington Field Office recommends closing "Crossfire Razor"

This was the investigation that yielded "no derogatory information" on Flynn. pic.twitter.com/3g84GJxXEX

— Techno Fog (@Techno_Fog) June 24, 2020
This meeting would have triggered Strzok's messages on 1/4/17:

"Don't close RAZOR"

The FBI leadership being involved in the decision: "7th floor involved" pic.twitter.com/qGajsuiLKI

— Techno Fog (@Techno_Fog) June 24, 2020
Strzok Notes Reveal Obama Directed Flynn Investigation, Biden Raised Logan Act Violation
Handwritten notes taken by former FBI agent Peter Strzok revealed that President Barack Obama directed the FBI to continue investigating Lt. Gen. (Ret.) Michael Flynn just weeks before he was to become President Trump's national security adviser, in a meeting during which Vice President Joe Biden suggested that Flynn violated the Logan Act.
Obama knew, Biden Knew, were they involved in orchestrating the Flynn case, yup
Source: breitbart.com
  In the notes….former FBI Director Comey acknowledged the obvious: General Flynn's phone calls with Ambassador Kislyak "appear legit."  
Is James Comey and his band of Dirty Cops going to apologize to General Michael Flynn (and many others) for what they have done to ruin his life? What about Robert Mueller and his Angry Democrat Cronies – Are they going to say, SO SORRY? And what about Obama & Biden?

— Donald J. Trump (@realDonaldTrump) June 24, 2020
Q

 

!!Hs1Jq13jV6

 

ID: ef914d

 No.9730310

NEW
EbKbz_HWoAE0RYx.jpg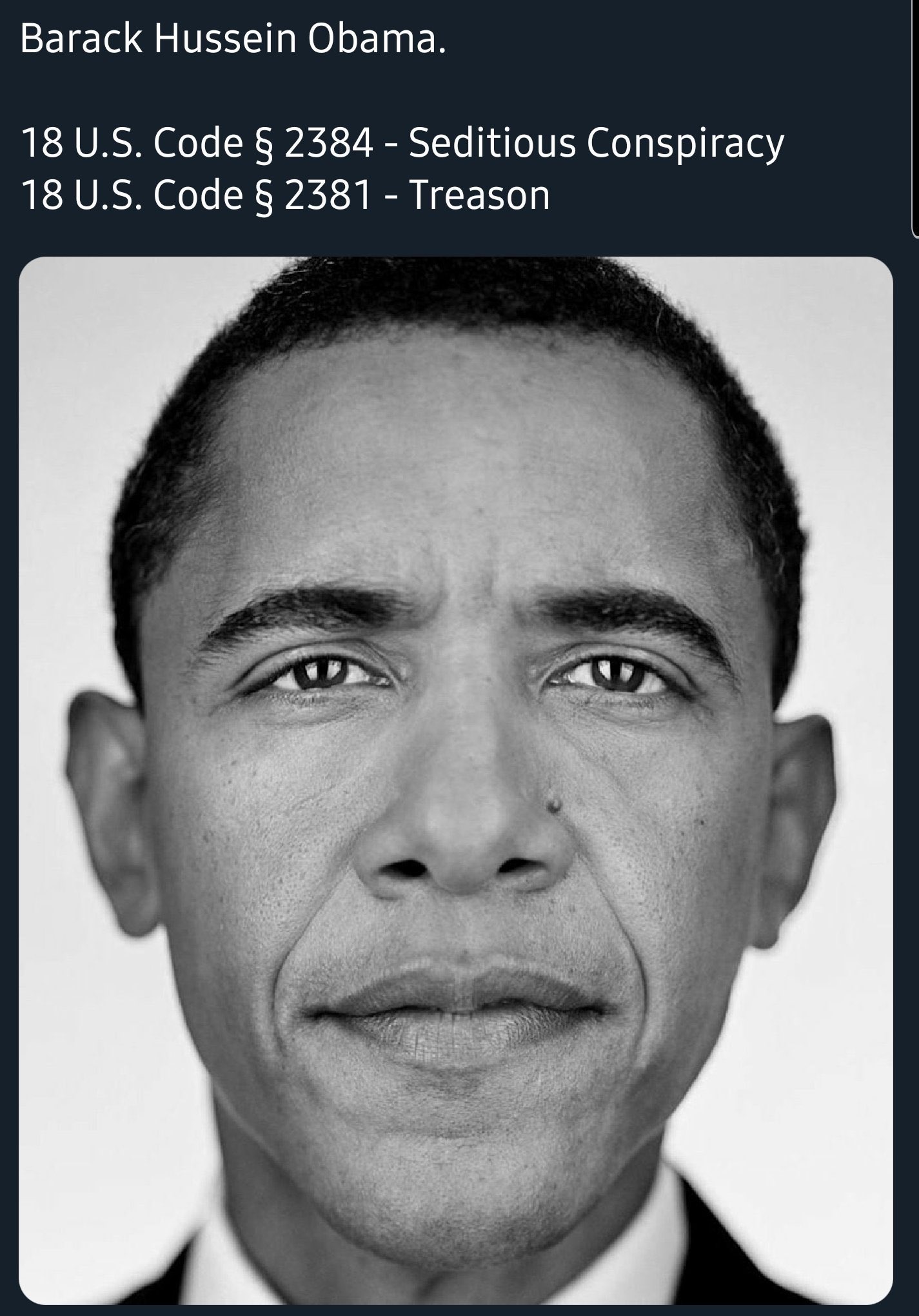 Add Biden?
Memes are important.
Q
You have been selected to help serve your Country.
Never retreat from the battlefield [Twitter, FB, etc.].
Use other platforms as a form of centralized command and control.
Organize and connect [bridge through linking].
Source meme(s) material from battlefield and/or garage [highlight & share][take & drop]
Mission 1: Dispute [reject] propaganda push through posting of research and facts
Mission 2: Support role of other digital soldiers [one falls another stands (rises)]
Mission 3: Guide [awaken] others through use of facts [DECLAS 1-99 material and other relevant facts] and memes [decouple MSDNC control of info stream] _ask 'counter' questions to initiate 'thought' vs repeat [echo] of MSDNC propaganda
Mission 4: Learn use of camouflage [digitally] _primary account suspended-terminated _use of secondary
Mission 5: Identify strengths / weaknesses [personal and designated target(s)] re: Twitter & FB [+other] example re: meme(s) failure to read through use of ALGO [think Tron (MCP_master control program)] _dependence on person-to-person capture [slow response time unidentified user(s)]
Game theory.
Information warfare.
Welcome to the Digital Battlefield.
Together we win.
Q
>>9730975
I do solemnly swear (or affirm) that I will support and defend the Constitution of the United States against all enemies, foreign and domestic; that I will bear true faith and allegiance to the same; that I take this obligation freely, without any mental reservation or purpose of evasion; and that I will well and faithfully discharge the duties of the office on which I am about to enter: So help me God. WWG1WGA
>>9731023
Take the oath.
Mission forward.
Q

 

!!Hs1Jq13jV6

 

ID: f4ac89

 No.9731255 

NEW
This has never been attempted.
Use of general public to counter the narrative [propaganda] push by controlled media.
Analysis [start-to-now] indicates situational awareness [decoupling of MSDNC control of information (channels 1-99)] of general public expanding at massive pace.
Attacks indicate [can be defined as] loss of generalized information control.
Need to expend ammunition [muster network to defend and coordinate attacks] to counter.
MIL-CIV Alliance.
Q
Since 2015, Gallup has tracked an increase in divergence between Republicans and Democrats on their attitudes toward the national media, Younis explained.
"Just to give you context, when we were polling in the time of President Nixon's impeachment, seven in 10 Americans said they had confidence in the honesty of the media they had access to in the United States," Younis said. "Today, only four in 10 Americans say the same. So there's been a general decline. T
Image
Source: justthenews.com
Q

 

!!Hs1Jq13jV6

 

ID: 90276d

 No.9731559

NEW
EbSzsRXX0AgVohh.jpg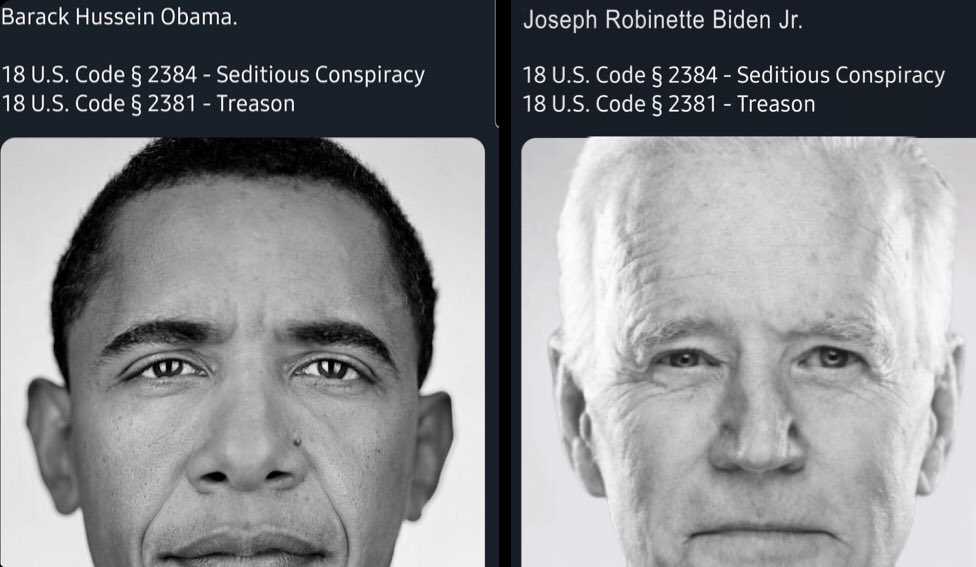 .

@DNI_Ratcliffe

visited

@NSAGov

and met with

@CYBERCOM_DIRNSA

to discuss NSA priorities and the vital role SIGINT plays in our national security.
Always a pleasure to work with
Q
Stop the online conspiracy theorists before they break democracy
Organised conspiracy theorist networks have launched an all-out information war across Europe. At the heart of this is the QAnon movement. It expanded from the US to Europe and the UK at rapid speed, hijacking political debates on social media as well as mass protests in the streets in recent months. Our new analysis at the Institute for Strategic Dialogue shows that European conspiracy theorists run increasingly sophisticated campaigns around critical junctions in national, regional and global politics. They even carried out social media operations to influence voters in German state elections, including the 2018 election in Bavaria.
The QAnon community, which began on the message-board site 4chan, strongly overlaps with the support networks of far-right movements such as the EDL and Pegida. Most recently, it co-opted yellow vest demonstrations and boosted hardline Brexit campaigns and Tommy Robinson protests. By injecting conspiratorial narratives into these movements, its members can leverage existing networks and alter their political direction. A commonly used tactic is to combine conspiricist hashtags with those of viral campaigns and trending topics. The scale this generates is disproportional enough to distort public perception: In 2018, ISD identified close to 30m uses of the word "QAnon" across Twitter, YouTube and forums such as Reddit and 4chan.
"The scale this generates is disproportional enough to distort public perception: In 2018, ISD identified close to 30m uses of the word "QAnon" across Twitter, YouTube and forums such as Reddit and 4chan."
Numbers today dwarf past estimates.
Handle w/ care.
Q