Iron Eagle, Marker, The Silent War Continues.. – Episode 2156
The patriots have gained total control the economy, the foundation has been set and built. Trump has control over the Fed, companies, the next step is getting the infrastructure bill past. The USMCA will come online in June. The economy is now primed to take off, this is what they are so afraid of. JS case against the Chicago PD has been dismissed. Durham now moves forward with the investigation looking into other areas. JS pushes to get the docs from AS. HQ is now make moves and the FDA is moving forward, tick tock time is running out. The MSM is doing everything to stop it. Trump mentions the Blue Angels during his presser, marker, Iron Eagle, the silent war continues.
Check Out The X22 Report Spotlight YouTube Channel X22Report Spotlight
Please check Newzsentinel.com for the latest news on the economic collapse. The Sentinel Alerts are updated throughout the day.
---
Current News – 04.23.2020
Watch The X22 Report On Video
---
Economy
The Trump administration's Department of Education released guidance  that asserts only United States citizens and some legal permanent residents are eligible to receive aid from coronavirus relief taxpayer funding.
Students in the Obama-era Deferred Action for Childhood Arrivals (DACA) program, those brought to the U.S. illegally as children, are not eligible for federal aid from the Higher Education Emergency Relief Fund (HEERF), which was created by the Coronavirus Aid, Relief, and Economic Security (CARES) Act. 
Source: breitbart.com
After the pandemic passes and we can fire up our economic engine I'm truly looking forward to watching @realDonaldTrump Make America Great Again… Again!!!

— Donald Trump Jr. (@DonaldJTrumpJr) April 22, 2020
We did it once, we will quickly do it a second time! https://t.co/iSHk0JIMSV

— Donald J. Trump (@realDonaldTrump) April 23, 2020
The Fed has announced it will disclose monthly the details of its CARES Act lending facilities, including names and details of participants in each facility, amounts borrowed and interest rate charged; overall costs, revenues, and fees for each facility

— Phil Mattingly (@Phil_Mattingly) April 23, 2020
---
Political/Rights
U.S. District Judge Virginia Kendall ruled   that Smollett can't bring a malicious prosecution claim until all proceedings against him have ended. 
Source: breitbart.com
Tax filings show that non-profit groups linked to Fusion GPS and Christopher Steele paid nearly half-a-million dollars to a cyber security firm that contributed a report on Russian disinformation to the Senate Intelligence Committee.
The firm has gone by several names, Popily, Yonder and New Knowledge. 
Fusion, Steele and New Knowledge were all paid for "research consulting" by the two nonprofit groups, founded by former Senate Intel aide Daniel J. Jones.
A cyber security firm that contributed to a 2018 Senate Intelligence Committee report about Russian disinformation received nearly half-a-million dollars that same year from two non-profit groups that partnered with Christopher Steele and Fusion GPS, according to newly released tax filings.
ADI and TDIP paid $747,608 the same year to Walsingham Partners, a firm controlled by Steele, and $2,010,317 to Bean, LLC., a shell company that controls Fusion GPS.
Daniel J. Jones, the founder of ADI and TDIP, is a former FBI agent and Senate Intelligence Committee aide best known for his investigation of CIA torture during the war on terror.
Jones formed ADI on Jan. 29, 2018, just days after Sen. Chuck Grassley identified him in a letter seeking information about Fusion GPS.
In 2018, TDIP and ADI paid Fusion GPS $2,010,317, Steele's firm $747,608, Edward Austin $348,133 and Istok $369,771.
Istok Associates, which is owned by Neil Barnett, focused on possible Russian meddling in the Brexit referendum vote.
Jones has not disclosed the funders for TDIP and ADI. But the DCNF has confirmed that Open Society Foundation, a non-profit network controlled by billionaire George Soros, contributed $1.5 million in 2017 and 2018 to TDIP. A dark money group called the Fund for a Better Future contributed $2,065,000 to TDIP in 2017. The Silicon Valley Community Foundation gave $500,000 to ADI in 2018, according to tax records.
Source: dailycaller.com
A former top staffer for Sen. Dianne Feinstein (D-CA)
Source: zerohedge.com
Schiff demanded DNI keep evidence from Trump, holds transcripts that were supposed to be made public.
One role journalists play is to pry public interest information from a reluctant government. I have now filed a FOIA asking ODNI to release the declassified transcripts. If you want to #FreeTheTranscripts please retweet. https://t.co/WfMh7qYDvF

— John Solomon (@jsolomonReports) April 22, 2020
The top federal prosecutor for Connecticut selected additional team members for his investigative effort in recent weeks, adding agents from the FBI, as well as the chief of the violent crimes and narcotics trafficking section for the U.S. attorney's office in Washington, D.C., Anthony Scarpelli,   .
Attorney General William Barr said in an interview this week that Durham's investigation into the origins of the Crossfire Hurricane operation and into the conduct of associated law enforcement officers and intelligence officials is proceeding full speed ahead, and the timing of a report or possible criminal charges will not be based upon the 2020 election calendar.
Scarpelli has spent the last two years leading the office in charge of the fight against murder and the drug trade in D.C. Before that, he was the deputy chief of that office, according to his LinkedIn profile. Scarpelli also spent a year as an assistant U.S. attorney in the U.S. Virgin Islands, 14 years as an assistant U.S. attorney in D.C., and eight years as an assistant prosecutor for Middlesex County in New Jersey.
But the Senate investigation did shine new light on the effort by FBI leadership, including FBI Director James Comey, to include allegations from Steele's salacious dossier in the 2017 spy assessment. The bureau is pointing to a directive by President Barack Obama to explain their failed effort to include the dossier in the main text of the 2017 report. It was instead relegated to a still-classified appendix.
Source: washingtonexaminer.com
I lived the spy story. I know how it began and what's coming. This was never an FBI run set up. This is why Brennan and his colleagues at MI6 are now feeling the heat. Focus on the foreign angle; not domestic anymore.

— George Papadopoulos (@GeorgePapa19) April 23, 2020
President Trump signed an executive order on  that suspends a handful of green card categories for new arrivals making their way to the United States.
The executive order, which will expire in 60 days, mostly halts legal immigration from employment-based green card categories and extended family green card categories while exempting all temporary visa worker programs, such as H-2A, H-2B, and H-1B, from the pause.
In 2018, about 355,000 foreign nationals secured employment-based and extended family green cards. About 65 percent of them arrived from overseas, and the remaining were already in the U.S. and simply adjusted their immigration status.
 about 10 to 20 percent of the annual 1.2 million green cards allotted to foreign nationals every year will be paused temporarily by the executive order.
Source: breitbart.com
---
False Flags
 Bright told The New York Times on Wednesday that he believed his removal was because of his internal opposition to pursuing investments in malaria drugs as potential treatments for Covid-19, which President Donald Trump has touted without scientific evidence. Three people with knowledge of HHS' recent acquisition of tens of millions of doses of those drugs said that Bright had supported those acquisitions in internal communications, with one official saying that Bright praised the move as a win for the health department as part of an email exchange that was first reported by Reuters last week, although Bright's message was not publicly reported.
"If Bright opposed hydroxychloroquine, he certainly didn't make that clear from his email — quite the opposite," said the official, who has seen copies of the email exchanges.
Source: politico.com
The study was posted on an online site for researchers and has not been reviewed by other scientists. Grants from the National Institutes of Health and the University of Virginia paid for the work.
Source: apnews.com
Veterans Affairs' Robert Wilkie on yesterday's hydroxychloroquine study: "That's an observational study. It's not a clinical study … We know the drug has been working on middle-age and younger veterans. And the gov of NY was just in the Oval Office yesterday asking for more" pic.twitter.com/uMRx6Z22Yh

— Tom Elliott (@tomselliott) April 22, 2020
Approx. 7000 doctors in 40 countries say the proper combination of Hydroxycloroquine, ZPack, Zinc, Vit. C, etc. works.

Fauci and an NIH funded VA study with no baseline and a confirmation bias say it doesn't.

Of course the MSM ignores the former and takes the latter as gospel.

— John Cardillo (@johncardillo) April 23, 2020
---
Q
ANON FIND: SUN PHARMA MAKES HCQ AND THEIR LOGO RESEMBLES Q'S YT VIDEO POSThttps://t.co/CoHkmN7hhl

Gujarat: Pharma firms increase efforts for HCQ productionhttps://t.co/n3MZWadOK9 pic.twitter.com/fARTEQxRHp

— l E T 17 (@Inevitable_ET) April 23, 2020
Swiss pharmaceutical company Novartis has won approval from the U.S. Food and Drug Administration to begin a clinical trial on the efficacy of hydroxychloroquine in treating hospitalized COVID-19 patients.
The trial will begin immediately in more than a dozen sites across the U.S. and will include about 440 patients.
The new approval to move forward with clinical tests follows an earlier authorization from the FDA to allow emergency use of the drug, more widely used as a treatment for malaria. President Trump has repeatedly touted hydroxychloroquine as a possible "game-changer" in the battle against SARS-CoV-2, the virus that causes COVID-19.
 
 , a recent French study found that the drug combo can be effective in counteracting the coronavirus COVID-19.
Source: thegatewaypundit.com
As government expands, liberty contracts.

Americans want Freedom and Liberty.

It is a gift given to us by God and protected by our forefathers since 1776.

"Where liberty dwells, there is my country." Benjamin Franklin pic.twitter.com/u941dSHpdo

— Matt Whitaker 🇺🇸 (@MattWhitaker46) April 23, 2020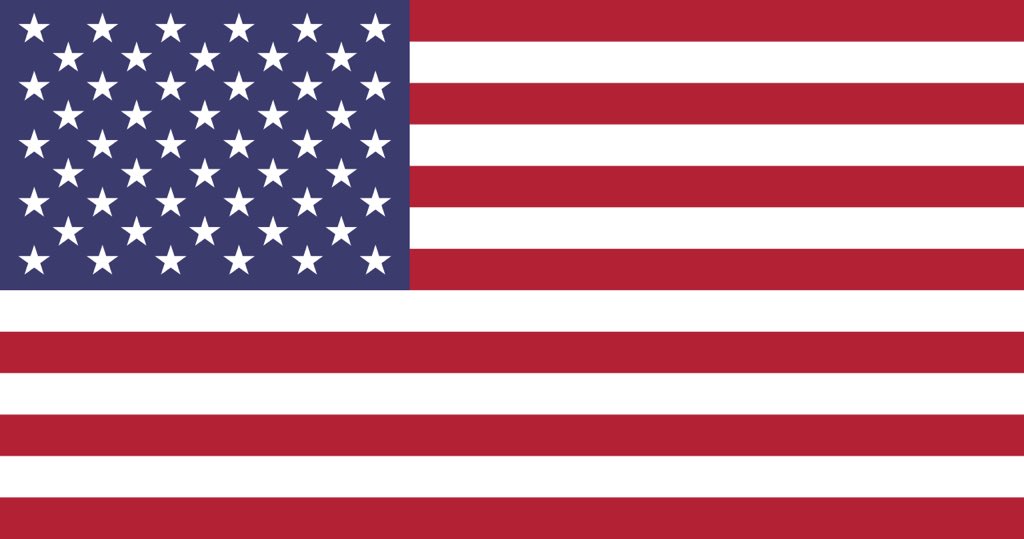 Interesting 🧐 https://t.co/fCVedTTyhJ pic.twitter.com/sP3iePdgOa

— S⭐️E⭐️A⭐️N (@SeanCordicon) April 23, 2020
Q always said that flag was the freedom marker flag and that there were 10 markers.

When DJT posted the same flag it was marker 10. Nine were posted on the board by Q and the 10th being when DJT took out the terrorist.

Outside of that 🤷🏼‍♂️ https://t.co/89viTPBJvE https://t.co/El7bPemvYV

— S⭐️E⭐️A⭐️N (@SeanCordicon) April 23, 2020
— Donald J. Trump (@realDonaldTrump) April 23, 2020
Trump says Thunderbirds, Blue Angels will do flyovers across country to honor medical workers
In the coronavirus task force briefing   President Trump said that the U.S. Navy's Blue Angels and the Air Force's Thunderbirds would be doing flyovers of major American cities in honor of "American medical workers" —
"I'm excited to announce that in the coming weeks, the Air Force Thunderbirds – are incredible – and the Navy Blue Angels, equally incredible, will be performing air shows over America's major cities," Trump said. "What we're doing is we're paying tribute to our front line health care workers confronting COVID. And it's really a signal to all Americans to remain vigilant during the outbreak.
Trump did not say which cities the Thunderbirds and Blue Angels would fly over . He also mentioned that they could fly over "some of the cities that aren't major cities" as well.
Source: foxnews.com
Q

 

!xowAT4Z3VQ

 

ID: bc4b43

 No.1169101


Iran is next.
[Marker].
Re_read.
POTUS today.
"Mark it down."
"Bigger problems than ever before."
SIG to Iran?
CLAS – Sec 11A P 2.2 [important]
Refers to more than continued payments of $250B.
IRON EAGLE.
Sweet Dreams.
Q
Q

 

!xowAT4Z3VQ

 

ID: bc4b43

 No.1169419

>>1169294

POTUS deserves a Nobel Peace Prize for his work.
>>1169348
We are in this together.
No fame.
This is about taking back our FREEDOM and saving our children/people from the EVIL that has plagued our country/world for so long.
Q
---
Uncensored
Source: saracarter.com
Pompeo  said there needed to be "a structural fix of the WHO" to correct its "shortcomings."
Asked if he was not ruling out a change in leadership of the WHO, Pompeo replied: "Even more than that, it may be the case that the United States can never return to underwriting, having U.S. taxpayer dollars go to the WHO."
Source: reuters.com
The close relationship between Dr. Tedros and Bill Gates is illustrated by Tedros calling Gates "my brother" when opening speeches. Everyone else, such as the WHO-favored Norwegian prime minister, Erna Solberg, are addressed as dignitaries. Through its CEPI work, the current Norwegian government is allied with Gates, Norway funding billions into vaccine programs.
A strong defender of the current strategies of the WHO leadership, now under scrutiny for its mismanagement in reporting during the COVID-19 scandal, Solberg has taken a remarkable strong stance while other European leaders question the WHO. Her over 20 minute long interview with CNN as well as a WHO speech illustrate the Norwegian willingness to defend the status quo.
Non-elected Western billionaire oligarchs attempt to rule us now, Bill Gates forefront as the "pandemic expert." Through the Davos system, private capital merges with lucrative government funds, causing the rise of oligarchs replacing democratic rule of nation states. Global private capital has an unprecedented access to taxpayer money.
Gates owns everything from charity to world vaccines, pays the WHO by the billions, funds NGOs and controls politicians who treat him like a king from the Middle Ages. He owns medical facilities, controls distribution channels and medical staff, owns the research, the vaccines, the health institutes, and was recently criticized by Robert Kennedy for his "messianic complex." 
Source: wnd.com
 Dr. Shi was interviewed on her work related to the  coronavirus that was obtained from bats.
The article was in Chinese but has been translated.  In the article from December 2017, Dr Shi was interviewed and shared the following:
1.Shi Zhengli and others are called "virus hunters". They search the world for viruses that have not yet infected humans. Before they wreak havoc, they study them clearly to prevent new infectious diseases.
2. The bat is the source for SARS
3. Viruses from bats generally require an intermediate host, such as the SARS virus.
4. The SARS virus in 2002-2003 was detected in civets (wild cats) sold to the Guangdong market.
5. From 2011 to 2015, Shi Zhengli's research team took continuous samples from a small cave in Kunming, Yunnan.
6. All the genetic components of the SARS virus strain that caused human outbreaks were found in the bats in this cave.
7. Over the past five years [through 2017], the viruses they received were collected into a large "reservoir".
8. The prevention and treatment of SARS epidemic is mainly through the direct report system of infectious diseases in hospitals: once the patients suspected of SARS are reported, they will report it. There are already diagnostic techniques and vaccine reserves. If the diagnosis is a case of SARS virus infection, isolate it immediately.
9. For these viruses that are easy to infect humans, we developed diagnostic techniques and even developed some vaccines for storage.
Based on Dr. Shi from the Wuhan Institute of Virology, she and her team had collected a large reservoir of viruses and even developed some vaccines for storage.
Source: thegatewaypundit.com