Let The Unsealing, Declass Begin, Let The World Witness The Truth – Ep. 2623
Watch The X22 Report On Video
The people are not going along with the [CB] plan, 67% disapprove of the plan to pay 450000 to illegals. The people are rejected the [CB] fake economy. The billionaire tax will not be for billionaires it will be for everyone . People are catching on that the economy is crashing, the blame will be on the [CB], there is nothing the fake news can do to stop it. The time is now the patriots are ready to declass and unseal it all. The people have a right to know the truth. The people are learning to fight for their freedom again. The people are the key. The [DS] is panicking the walls are closing in on them, all the lies from the fake news to the corrupt politicians is coming back to haunt them. They are now spinning their lies but this will not work. Trump calls for decertifying the elections, timing is very important.
---
Economy
The poll found that 67 percent of American voters disapprove of President Joe Biden's plan to pay $450,000 settlements to illegal aliens who were separated — compliant to federal law — from their parents.
Source: breitbart.com
The Billionaire Tax will be for Everyone 
Biden's Wealth Tax is going to be very dangerous. For now, it is called the Billionaires' Tax which means all assets are to be taxed worldwide. That will include the stock market, real estate, rare art, comic books, classic cars, jewelry, and collectibles. This new tax would apply solely, for now, to people with at least $1 billion in assets or $100 million in income for three straight years. These standards mean that just 700 taxpayers would face the additional tax on increases to their wealth.
Liquid assets, such as stocks, will be subject to the Billionaires' Tax so they will pay this wealth tax on top of income taxes when they sell them. Bezos sold $2 billion worth of shares claiming g to link this to climate change but it certainly made sense to do this now. The way this tax will work is that they will be taxed only on any increases in value and take deductions on losses. Under current law, those assets get taxed only when they are sold. Therefore, this is like a property tax.
The Billionaire Tax will be for Everyone
They passed the Income Tax in 1913 swearing it would only apply to the rich. Once any tax is created, it will NEVER be rescinded and as such it will always be expended the same way they keep redefining who is actually the hated rich. Nancy Pelosi said on CNN that the tax would raise $200 billion to $250 billion. This is nonsense and it presumes a constant bull market. This will never pay for the spending of Biden claiming it will not raise the deficit. This simply means that that additional taxes such as the global minimum tax and increased enforcement dollars for the IRS would still be needed to help close the gap. The easy way is to just redefine the rich.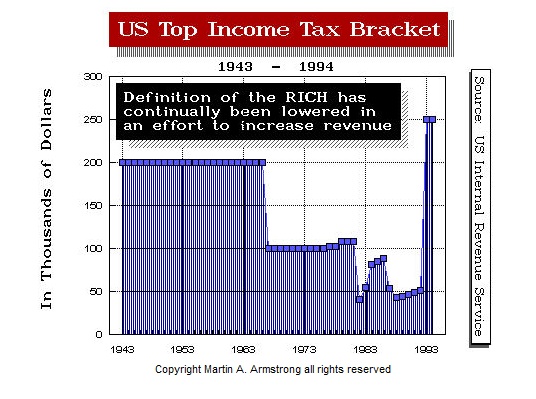 Clinton's tax hike redefined the rich by changing the brackets. They could even impose a tax based upon vaccination or not.
Source: armstrongeconomics.com
3/"Natural gas, used to heat almost half of U.S. households, has almost doubled in price since this time last year…crude oil — which deeply affects the 10 percent of households that rely on heating oil and propane during the winter — has soared by similarly eye-popping levels." pic.twitter.com/pepoVbPbuV

— talmon joseph smith (@talmonsmith) November 8, 2021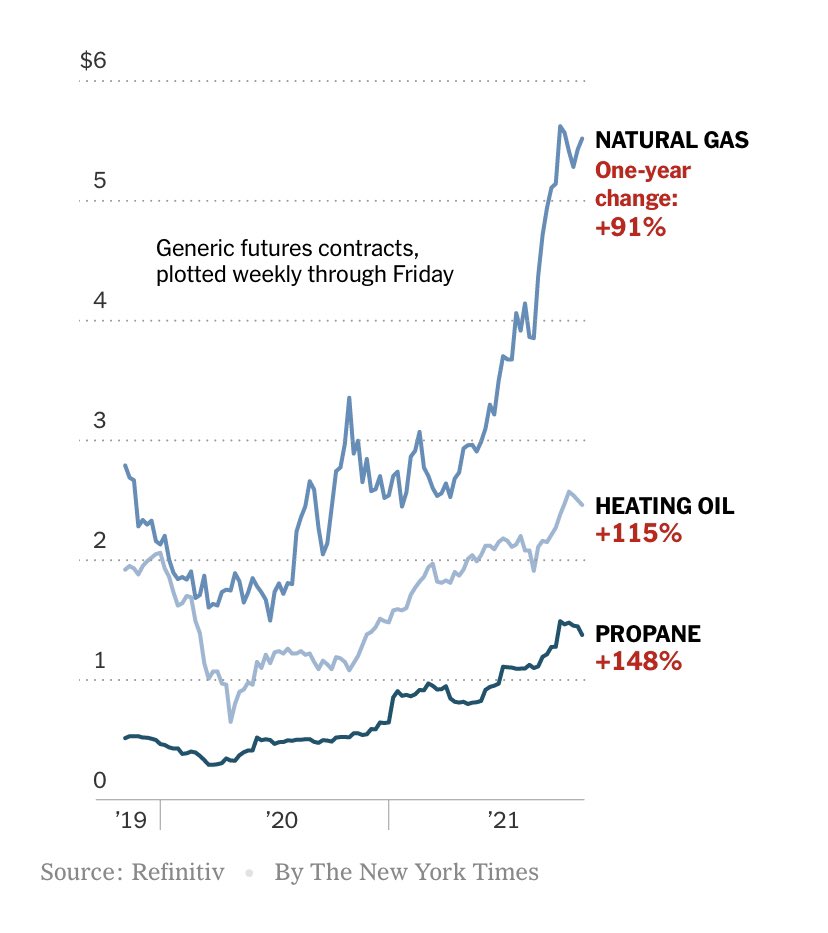 The Media's coverage of #Bidenflation:

1. Inflation isn't happening.

2. Inflation is just transitory.

3. Inflation isn't Biden's fault.

4. Inflation is a good thing.

— Donald Trump Jr. (@DonaldJTrumpJr) November 8, 2021
Gun maker Remington Firearms will invest $100 million to move its headquarters from upstate New York to Georgia with plans to open a factory and research operation there. The company announced that it will hire 856 people over five years. https://t.co/9qMmz1fYJb

— The Associated Press (@AP) November 8, 2021
In the 85-page report publishedby the Fed warned that as Bloomberg put it, "prices of risky assets keep rising, making them more susceptible to perilous crashes if the economy takes a turn for the worse" adding that "asset prices remain vulnerable to significant declines should investor risk sentiment deteriorate, progress on containing the virus disappoint, or the economic recovery stall."
Source: zerohedge.com
Congrats to all of the HODLers. #BTC pic.twitter.com/HPsUyJ7l3h

— Wendy Rogers (@WendyRogersAZ) November 9, 2021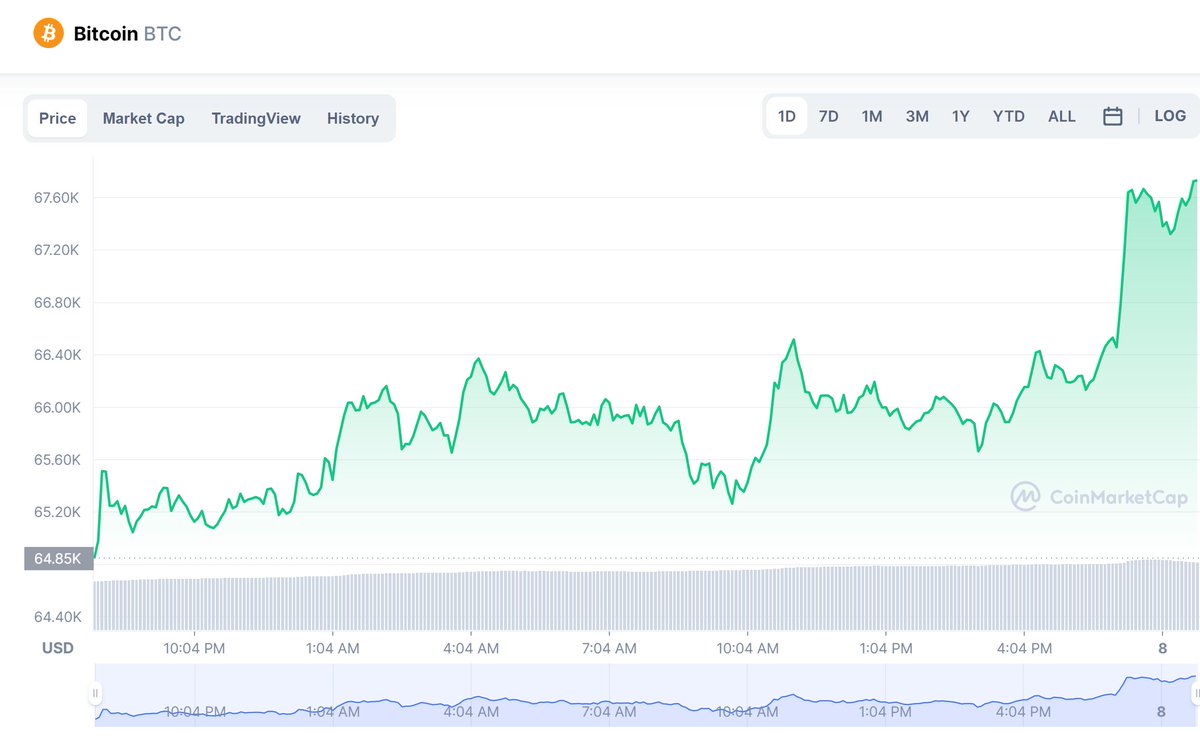 ---
Political/Rights
California Gov. Gavin Newsom skipped the Glasgow climate summit and attended the wedding of billionaire heiress Ivy Getty last weekend instead,
Newsom's office cited "family obligations," but said nothing more; his wife, California First Lady Jennifer Seibel Newsom, suggested in a now-deleted tweet that her husband may have been "just in the office working" or spending time with his kids.
It now appears the "family obligations" involved the Getty family, the oil dynasty to which Newsom has close family ties.
"S
Source: breitbart.com
So, Twitter, is this @GavinNewsom? In the 1st pic, look to the right of the bride, to the couple in the 2nd row I think it is. Gavin and Jen, next to London Breed? In the 2nd pic, look behind the bride's dad. Bride is Ivy Getty. https://t.co/kUOcWI5NQA pic.twitter.com/tZu9HeeDJC

— Jennifer Van Laar (@jenvanlaar) November 9, 2021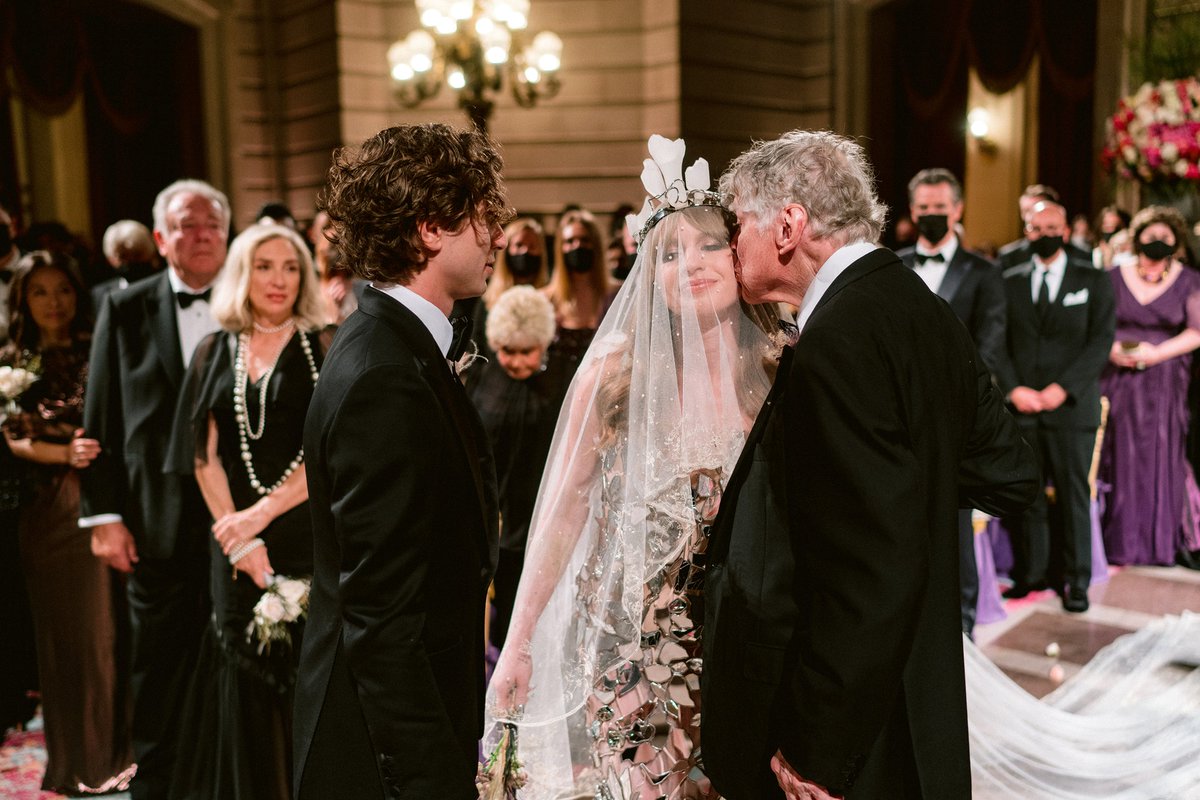 "If a candidate for election in your state were endorsed by President Joe Biden, would you be more likely or less likely to vote for that candidate? Or would it not make much difference?"

– Less Likely –
Dem: 20%
Unafil: 57%
GOP: 78%
All Voters: 51% https://t.co/jlPZUYOi4B

— Rasmussen Reports (@Rasmussen_Poll) November 9, 2021
What is the one thing Americans want President Biden to do in the next year? We asked them.
A superior court dismissed a portion of a 2017 inauguration lawsuit against the Trump Organization.
The lawsuit, brought by DC Attorney General Karl Racine, claimed Trump's inaugural committee "wasted" $1 million renting ballrooms at Trump's DC hotel.
Judge José López said the plaintiff didn't reach the "extreme burden" needed to prove a "waste" claim.
"In short, there is no genuine dispute that the value paid for the space at the Trump Hotel reaches the extreme burden that Plaintiff need to carry a waste claim to its fruition," Judge José López wrote.
Source: thegatewaypundit.com
Holy crap. Shifty says that anyone who lied to Christopher Steele, a fake "Intel" operative funded by Crooked H and the Dems, should be put in jail. He thinks he should get a pass for promoting lies to the American people, though. https://t.co/axHVX1usjC

— Donald Trump Jr. (@DonaldJTrumpJr) November 9, 2021
 Biden WH National Security Advisor, Jake Sullivan, is "foreign policy advisor"referred to in the indictment of former Hillary Clinton Campaign lawyer Michael Sussmann, per well-placed sources.
3993
Q
!!Hs1Jq13jV6
04/28/2020 19:29:58
 ID: 878872
Archive Bread/Post Links: 8951677 / 8952023
Direct Link: 8952023
REMEMBER THIS IMPORTANT FACT.
ADAM

SCHIFF

IS PART OF THE 'GANG OF EIGHT' (INTEL).
IT WILL BECOME CRITICAL ONCE 'GANG OF EIGHT' MATERIAL IS DECLASSIFIED.
LOGICAL Q: IF ADAM

SCHIFF

'KNEW' EVERYTHING HE'S INVESTIGATING AND STATING PUBLICLY TO BE KNOWINGLY 'FALSE' [DISINFORMATION] WHY THEN WOULD HE TAKE THE COURSE OF ACTION(S) (ONGOING)?
DID ADAM

SCHIFF

PURPOSELY DECEIVE THE AMERICAN PUBLIC 'THINKING' THE 'GANG OF EIGHT' MATERIAL + OTHER CLASSIFIED DOCUMENTATION WOULD NEVER REACH THE PUBLIC DOMAIN?
[AS] memo FALSE.
If [AS] was privy to GANG OF EIGHT classified material would he not know the same FACTS (TRUTH) as NUNES?
Think NUNES memo v

SCHIFF

.
"Knowingly."
What if it was coordinated?
Q
---
False Flags
Pfizer CEO says people who spread misinformation on Covid vaccines are 'criminals'
people who spread misinformation on Covid-19 vaccines are "criminals," Pfizer CEO Albert Bourla said Tuesday.
"They're criminals because they have literally cost millions of lives," he said.
He said life for many people can go "back to normal" once many of the unvaccinated get vaccinated.
Source: nbc.com
Deconstructing the CNN/Gupta/Big Bird pediatric vax advertising. What is going on is that Pfizer is using CNN as a surrogate to advertise directly to children, thereby driving consumer demand, to cause the USG/CDC to purchase additional Pfizer unlicensed EUA SARS-CoV-2 vaccines.

— Robert W Malone, MD (@RWMaloneMD) November 9, 2021
This constitutes illegal marketing of an unlicensed pharmaceutical product.

— Robert W Malone, MD (@RWMaloneMD) November 9, 2021
And it appears to involve collusion between CNN, the Sesame Street organization, and Pfizer. This may meet criteria for corrupt racketeering.

— Robert W Malone, MD (@RWMaloneMD) November 9, 2021
Why is the government mandating the vaccine for private sector employees but not food stamp recipients?
President Joe Biden's White House has advised businesses with 100 or more employees to follow his vaccine mandate despite the temporary halt from a federal court of appeals.
"People should not wait," White House Deputy Press Secretary Karine Jean-Pierre told reporters on Monday. "They should continue to move forward and make sure they're getting their workplace vaccinated."
Source: breitbart.com
The National Institutes of Health (NIH) will hold a roundtable discussion on the ethics of vaccine mandates Dec. 1, and it will feature a scientist from Dr. Anthony Fauci's agency making the case against forced vaccination for COVID-19.
Dr. Matthew Memoli runs a clinical studies unit at the National Institute of Allergy and Infectious Diseases (NIAID), the agency headed by Dr. Fauci, and will make the case against vaccine mandates at the NIH event, according to The Wall Street Journal. Memoli has said he supports COVID-19 vaccination in high-risk populations, such as for the elderly or obese, but emailed Fauci on July 30 to say that mandatory vaccination is "extraordinarily problematic."
Source: dailycaller.com
 27 states have since filed lawsuits against the federal government over the mandate. 
"This mandate is unconstitutional, unlawful, and unwise," Missouri Attorney General Eric Schmitt said in a court filing in the St. Louis-based 8th U.S. Circuit Court of Appeals on behalf of 11 states last week.
Source: activistpost.com
They are among the world's most densely populated and poorest countries – fertile ground for Sars-Cov-2.
So the epidemic must be out of control from Karachi to Jakata, right?
Let's take a look.
India:
Pakistan:
Bangladesh:
Indonesia:
It's almost as if Covid-19 infection waves have a predictable natural course over a two- to three-month period – a sharp rise and nearly equally sharp decline.
It's almost as if the virus then disappears as many, many people gain natural immunity – including many younger people who never knew they were infected at all because the coronavirus is barely dangerous to them.
It's almost as if an English epidemiologist named William Farr noted the way epidemics waxed and waned more than 150 years ago.
Britain's post-vaccination wave just doesn't seem to want to end. New cases have been stuck at a very high level for five months. And deaths – although lower than they were at the peak of the winter wave – have not gone away and in fact are now rising.
It's almost as if mass vaccinations of powerful but imperfect vaccines have made the epidemic worse in the United Kingdom (and across Europe and the United States) by interfering with the natural course of the epidemic and the development of natural immunity.
Source: alexberenson.substack.com
According to emails obtained by Not in our Schools, Sgt. Greg Howarth of the Chandler Police Department spent time in April and May gathering evidence on parent groups opposed to critical race theory and child masking to satiate the request of Chandler Unified School District's (CUSD) Director of School Safety Tanya Smith.
Ahead of controversial school board meetings, Smith, who admitted she was already seeking out information about dissenters on social media, asked Howarth to share any information he had about certain parent groups that were openly opposed to mask mandates. Howarth reassured her that he already had "access to their sites" and would "be monitoring them."
Source: thefederalist.com
---
Q
BREAKING: GEORGIA CAN'T PRODUCE OVER 17K 2020 ELECTION BALLOT IMAGES REQUIRED BY LAW, MORE THAN MARGIN OF ERROR IN BIDEN 'WIN'
GA election integrity non-profit VoterGA.org today held a press conference showing Georgia counties cannot produce over 17,000 ballot images required to be held by law. This is more than the margin of error in Biden's 'win' over President Trump.
74 Georgia Counties Can't Produce Original 2020 Election Ballot Images 
56 Counties Admit Images Not Available Despite Federal, State Retention Laws
 
Ballot images are a critical aspect of election records that have long been required to be retained by federal and state law. Federal law requires a 22-month retention period for election records while state law requires a 24-month retention period for election documents which are generally considered to include those that are electronic. [USC 52 20701, O.C.G.A. 21-2-73]
Source: georgiarecord.com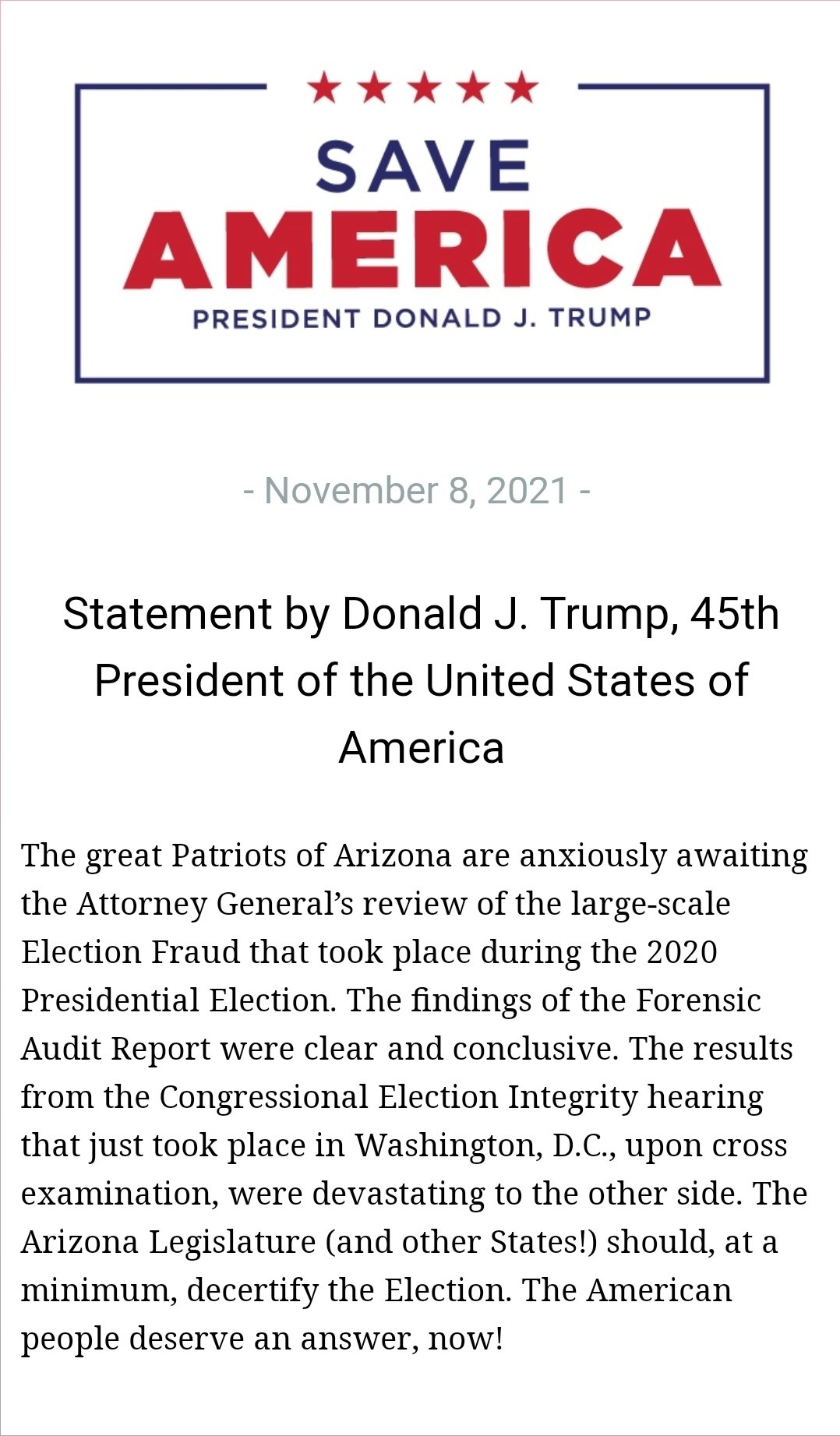 CNN just aired a Fake documentary on the Presidential Election Fraud of 2020. The only thing they didn't discuss were the tremendous number of findings indicating what a complete Sham the Election was. Would've been nice to have discussed the facts that have been pouring in from each of many States concerning the Crime of the Century. Are we supposed to have a Fraudulent Election that is allowed to stand while our Country is being simultaneously destroyed?
3580
Q
!!mG7VJxZNCI
11/11/2019 17:55:38
 ID: 9b601a
Archive Bread/Post Links: 7307489 / 7352829
Direct Link: 7352829
"I prefer dangerous freedom over peaceful slavery."
-Thomas Jefferson
"What we seek is the reign of law, based upon the consent of the governed and sustained by the organized opinion of mankind."
-Woodrow Wilson
"Educate and inform the whole mass of people. They are the only sure reliance for the preservation of our liberty."
-Thomas Jefferson
Q