Message Decoded, Public Rollout Of Declass, Complete Transparency – Episode 1949
Podcast: Download (Duration: 43:45 — 45.4MB)
Fed cuts rates and existing home sales break a 16 month losing streak. The [CB]s are in a deep panic, they understand what is happening, Trump is pushing rate cuts and stimulus, this will keep the economy going but destroy the [CB] system. Trump understands the plans of the [DS] push recession and hopefully people are scared enough to cause one, this will fail, once the rate cuts and stimulus are implemented people will see the market takeoff. The patriots are now dropping carpet bombs, a few at time, this is the warm up. Graham sits down with Barr, discussed public rollout. Maxwell photo decoded. Obama has a meeting set in Denmark, think Greenland. Trump decides we don't need more background checks. Trump ready to add parameters around the Flores law. Carpet bombs will turn into the MOAB, complete transparency coming, the people need to read the documentation.
Check Out The X22 Report Spotlight YouTube Channel X22Report Spotlight
Please check Newzsentinel.com for the latest news on the economic collapse. The Sentinel Alerts are updated throughout the day. If you haven't already, go to "The People" and join the community of people who are helping each through the economic collapse.
---
Current News – 08.21.2019
Watch The X22 Report On Video
---
Economy
IMF tells Trump that his economic plans are not working in unusually-blunt statement
US tariffs on China won't fix the trade deficit, and neither will weakening the US dollar through interest rate cuts, International Monetary Fund economists said 
But the US policy moves are counterproductive, won't achieve the desired results, and will slow the global economy, IMF chief economist said
So isn't the IMF talking to the Fed they are independent aren't they, one CB telling another in what to do, Trump is making suggestions to the FEd, the fed decides on its own
Source: rawstory.com
trump puts it all back on the Fed
Doing great with China and other Trade Deals. The only problem we have is Jay Powell and the Fed. He's like a golfer who can't putt, has no touch. Big U.S. growth if he does the right thing, BIG CUT – but don't count on him! So far he has called it wrong, and only let us down….

— Donald J. Trump (@realDonaldTrump) August 21, 2019
…..We are competing with many countries that have a far lower interest rate, and we should be lower than them. Yesterday, "highest Dollar in U.S.History." No inflation. Wake up Federal Reserve. Such growth potential, almost like never before!

— Donald J. Trump (@realDonaldTrump) August 21, 2019
So Germany is paying Zero interest and is actually being paid to borrow money, while the U.S., a far stronger and more important credit, is paying interest and just stopped (I hope!) Quantitative Tightening. Strongest Dollar in History, very tough on exports. No Inflation!…..

— Donald J. Trump (@realDonaldTrump) August 21, 2019
….WHERE IS THE FEDERAL RESERVE?

— Donald J. Trump (@realDonaldTrump) August 21, 2019
The Fake News LameStream Media is doing everything possible the "create" a U.S. recession, even though the numbers & facts are working totally in the opposite direction. They would be willing to hurt many people, but that doesn't matter to them. Our Economy is sooo strong, sorry!

— Donald J. Trump (@realDonaldTrump) August 21, 2019
---
Political/Rights
The truth is being released, everyday we are seeing more and more facts released, the DS is struggling to control the narrative, this is going to be a big fail, why, lets go back to post
Paul Sperry brings attention to Mueller misleading the grand jury, he tweeted out the following
BREAKING: Mueller may have misled grand jury & court arguing indicted Russian trolling firms spent 100s of 1000s of $ to influence 2016 election, when in fact newly disclosed gov't evidence reveals they spent a grand total of just $2,930 on candidate-specific FaceBook ads in '16

— Paul Sperry (@paulsperry_) August 21, 2019
10 declassified Russia collusion revelations that could rock Washington this fall –  John Solomon
Here are the documents that are going to rock US
1.)   Christopher Steele's confidential human source reports at the FBI. These documents, known in bureau parlance as 1023 reports, show exactly what transpired each time Steele and his FBI handlers met in the summer and fall of 2016 to discuss his anti-Trump dossier. The big reveal, my sources say, could be the first evidence that the FBI shared sensitive information with Steele, such as the existence of the classified Crossfire Hurricane operation targeting the Trump campaign. It would be a huge discovery if the FBI fed Trump-Russia intel to Steele in the midst of an election, especially when his ultimate opposition-research client was Hillary Clinton and the Democratic National Committee (DNC).
2.)   The 53 House Intel interviews. House Intelligence interviewed many key players in the Russia probe and asked the DNI to declassify those interviews nearly a year ago, after sending the transcripts for review last November. There are several big reveals, this would be the first evidence that a lawyer tied to the Democratic National Committee had Russia-related contacts at the CIA.
3.)   The Stefan Halper documents. It has been widely reported that European-based American academic Stefan Halper and a young assistant, Azra Turk, worked as FBI sources. We know for sure that one or both had contact with targeted Trump aides like Carter Page and George Papadopoulos at the end of the election.  there may be other documents showing Halper continued working his way to the top of Trump's transition and administration, eventually reaching senior advisers like Peter Navarro inside the White House in summer 2017. These documents would show what intelligence agencies worked with Halper 
4.)   The October 2016 FBI email chain. This is a key document identified by Rep. Nunes and his investigators. it will show exactly what concerns the FBI knew about and discussed with DOJ about using Steele's dossier and other evidence to support a Foreign Intelligence Surveillance Act (FISA) warrant targeting the Trump campaign in October 2016. If those concerns weren't shared with FISA judges who approved the warrant, there could be major repercussions.
6.)   The 'Gang of Eight' briefing materials. These were a series of classified briefings and briefing books the FBI and DOJ provided key leaders in Congress in the summer of 2018 that identify shortcomings in the Russia collusion narrative.
9.)   The redacted sections of the third FISA renewal application. This was the last of four FISA warrants targeting the Trump campaign; it was renewed in June 2017 after special counsel Robert Mueller's probe had started and signed by then-Deputy Attorney General Rod Rosenstein. It is the one FISA application that House Republicans have repeatedly asked to be released, and the big reveal in the currently redacted sections of the application is that it contained both misleading information and evidence of intrusive tactics used by the U.S. government to infiltrate Trump's orbit.
10.)  Records of allies' assistance.   a handful of U.S. allies overseas — possibly Great Britain, Australia and Italy — were asked to assist FBI efforts to check on Trump connections to Russia. Members of Congress have searched recently for some key contact documents with British intelligence.   these documents might help explain Attorney General William Barr's recent comments that "the use of foreign intelligence capabilities and counterintelligence capabilities against an American political campaign, to me, is unprecedented and it's a serious red line that's been crossed."
Source: thehill.com
Graham Will Advise AG Barr On Rollout Of Russia Trump Docs. They Must Be Made Public.
Senate Judiciary Committee Chairman Lindsey Graham will meet with Department of Justice Attorney General William Barr this week to advise on the public rollout of classified documents pertaining to the FBI's investigation into President Trump and Russia.
Graham noted that Americans deserve to know the truth about the now debunked FBI investigation into Trump Russia collusion and the extent of which it was politicized by former senior official within the Obama Administration. Graham has also promised that his committee will do an extensive investigation of alleged abuses by those officials
"I'm going to meet the attorney general this week to talk to him about how best to tell the story," said Graham. "I don't want people to conjecture as to what happened. I want you to read it." Full Transparency
Source: saracarter.com
BREAKING: Federal Court Grants Hillary Clinton's Motion to Intervene in Judicial Watch Benghazi FOIA Case
Judicial Watch announced that a federal court ordered a hearing for Thursday, August 22, 2019 on Hillary Clinton's email/Benghazi scandal.
JW was seeking a deposition from Hillary Clinton and on Wednesday, the court granted Hillary Clinton's motion to intervene in Judicial Watch's FOIA case that broke her email scandal wide open.
Now Back in December, Judge Royce Lamberth,  ordered senior Obama administration officials, including lawyers and aides from the Clinton State Department to be deposed and or answer written questions under oath.
The court ordered discovery into three specific areas: whether Secretary Clinton's email use of a private email server was intended to stymie FOIA; whether the State Department's intent to settle this case in late 2014 and early 2015 amounted to bad faith; and whether the State Department has adequately searched for records responsive to Judicial Watch's request. Judicial Watch deposed nearly a dozen witnesses and will seek addition witnesses and documents from the court, including the deposition of Hillary Clinton and Cheryl Mills, her chief of staff at State and personal lawyer who directed the destruction of 33,000 State Department Clinton emails. Lawyers for Clinton and Mills are expected at the hearing Thursday.
Tom Fitton  tweeted out the following
BREAKING: Federal court grants Hillary Clinton's motion to intervene in @JudicialWatch Benghazi FOIA case that broke open her email scandal. Mrs. Clinton does not wish to be questioned by our attorneys. https://t.co/bwzDSALPp4

— Tom Fitton (@TomFitton) August 21, 2019
.@JudicialWatch has recently gathered troubling, new evidence about Clinton email scandal and we hope court will grant us additional discovery to get more facts. And it is outrageous DOJ continues to try to shield Hillary Clinton on her email misconduct. https://t.co/QqQALKrVV9 pic.twitter.com/s1nLAwydTz

— Tom Fitton (@TomFitton) August 21, 2019
Source: thegatewaypundit.com
Lets move onto JE, more information is coming to light and it seems the photo of maxwell might have been decoded. But first some anomolies in the JE case, cameras malfunctioned, so they say, guards didn't check on E, and now 
COVER-UP? Jeffrey Epstein's Visitor Records While Serving Work Release Were Mysteriously Destroyed
The logs of who visited Epstein while he was on work release in 2008 were eliminated by jail officials
Source: bigleaguepolitics.com
Epstein's Former Cell Mate Nicholas Tartaglione is Receiving Threats From Prison Guards to "Shut Up" and "Stop Talking" About Epstein
Jeffrey Epstein's former cell mate at the Metropolitan Correctional Center Nicholas Tartaglione is receiving threats from prison guards to "shut up" and "stop talking."
Tartaglione, the former cop convicted of a quadruple homicide, shared a cell with Epstein and was eventually moved a few cells away.
Tartaglione's lawyer says the threats are so bad that he wants his client moved to a new prison.
"The clear message Mr. Tartaglione has received is that if he conveys information about the facility or about [Epstein's] recent suicide, there will be a price to pay,"   
Source: thegatewaypundit.com
NEW: Convicted Sex Predator Jeffrey Epstein's Estate is Sued by Three More Accusers
  Three more of Epstein's accusers have filed lawsuits against his estate in Manhattan federal court this week.
"Katlyn Doe" and "Lisa Doe," two of the accusers, claim they met Epstein when they were only 17 years of age while the third, "Priscilla Doe," claims she met Epstein when she was 20. They were recruited via a "vast enterprise" of associates, and then forced to perform degrading and illegal sex acts on behalf of the Democrat-affiliated sex trafficker. 
Source: bigleaguepolitics.com
1.Ghislaine Maxwell staged photo=Spies communicate via news
2.In-N-Out Burger=Porn/Sex Industry
3.Good Boys=Dogs/spies-we say to our pet good boy
4.Maxwell sitting on lease with in knots=tied Restrained/Cuffed
5.Book-Secret Lives&Deaths of CIA=#GAMEOVER#QAnon #TuesdayThoughts pic.twitter.com/44ehfazrbT
— QBlueSky⭐️⭐️⭐️ (@QBlueSkyQ) August 20, 2019
She wants a trade. Info for her safety. Look what she reads behind her. pic.twitter.com/ZHc8S8H5NW
— Archangel Metatron (@yustein) August 20, 2019
Lets talk about Dr. Epstein, Google and HRC, yesterday we discussed the Dr. Esptein tesified that Big Tech has been manipulating the elections, Clinton responded to Trump tweet that the Dr. Espteins study was debunked, Dr. Esptein responded to HRC, where he pretty much said prove that my work has been debunked. He decided to start a twitter storm and tweeted out the following
#Hillary: #Google poses 3 serious threats to humanity: 1) an obscene level of #surveillance across 200+ platforms, 2) the power to determine what content 2+ billion can or can NOT see (#censorship) (https://t.co/THZqV4u0ov) & 3) invisible #manipulation on a massive scale.
— Dr. Robert Epstein (@DrREpstein) August 20, 2019
A leaked email showed that in 2014 #Google's #EricSchmidt offered to run #Hillary's tech campaign (see pic). In 2015, Schmidt in fact funded The Groundwork, a highly secretive tech company, the sole purpose of which was to put Clinton into office. https://t.co/rXMNH9bLYV pic.twitter.com/MRjGpCJcvr
— Dr. Robert Epstein (@DrREpstein) August 20, 2019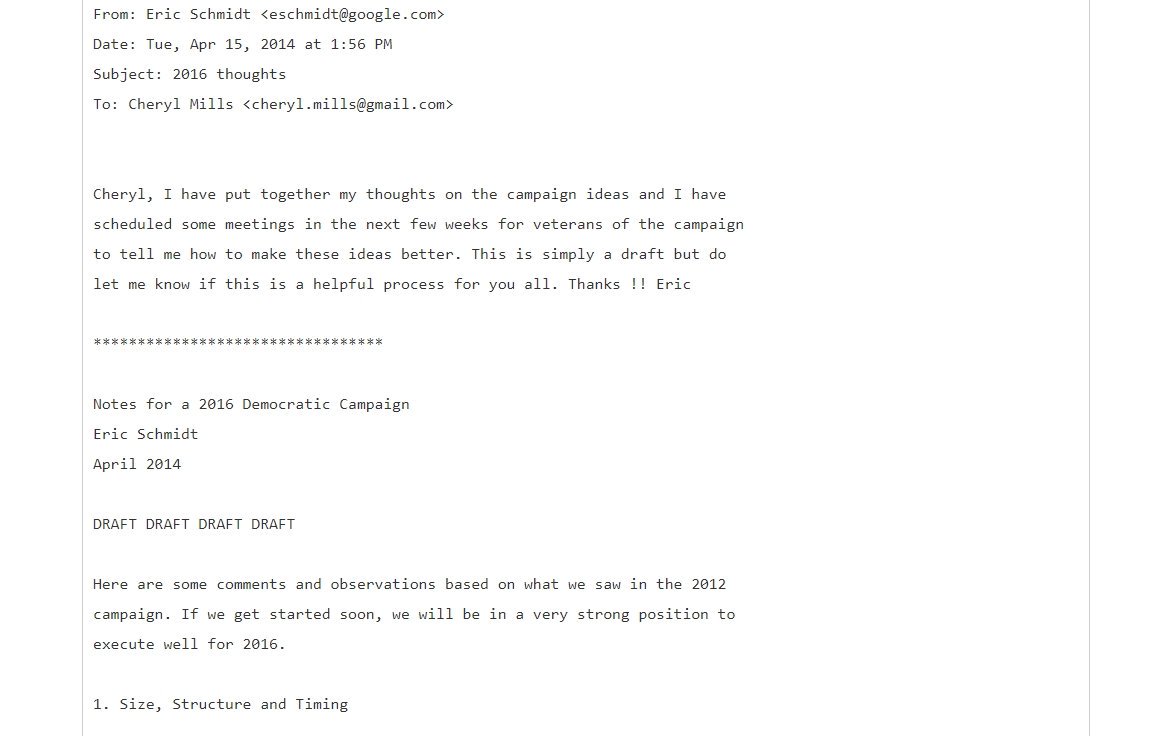 Now Rosie Memos breaks down the connection between google, perkins coie, crowdstrike, fusion gps, clinton, soros and other. 
📍(1) "O, what a tangled web we weave when first we practise to deceive" the story of Google, Perkins Coie, CrowdStrike, Fusion GPS, Clinton, Soros and many other players. To begin, Google has been a client of #PerkinsCoie for quite a long time.. pic.twitter.com/EJuDlvbHPM
— Rosie memos (@almostjingo) December 20, 2017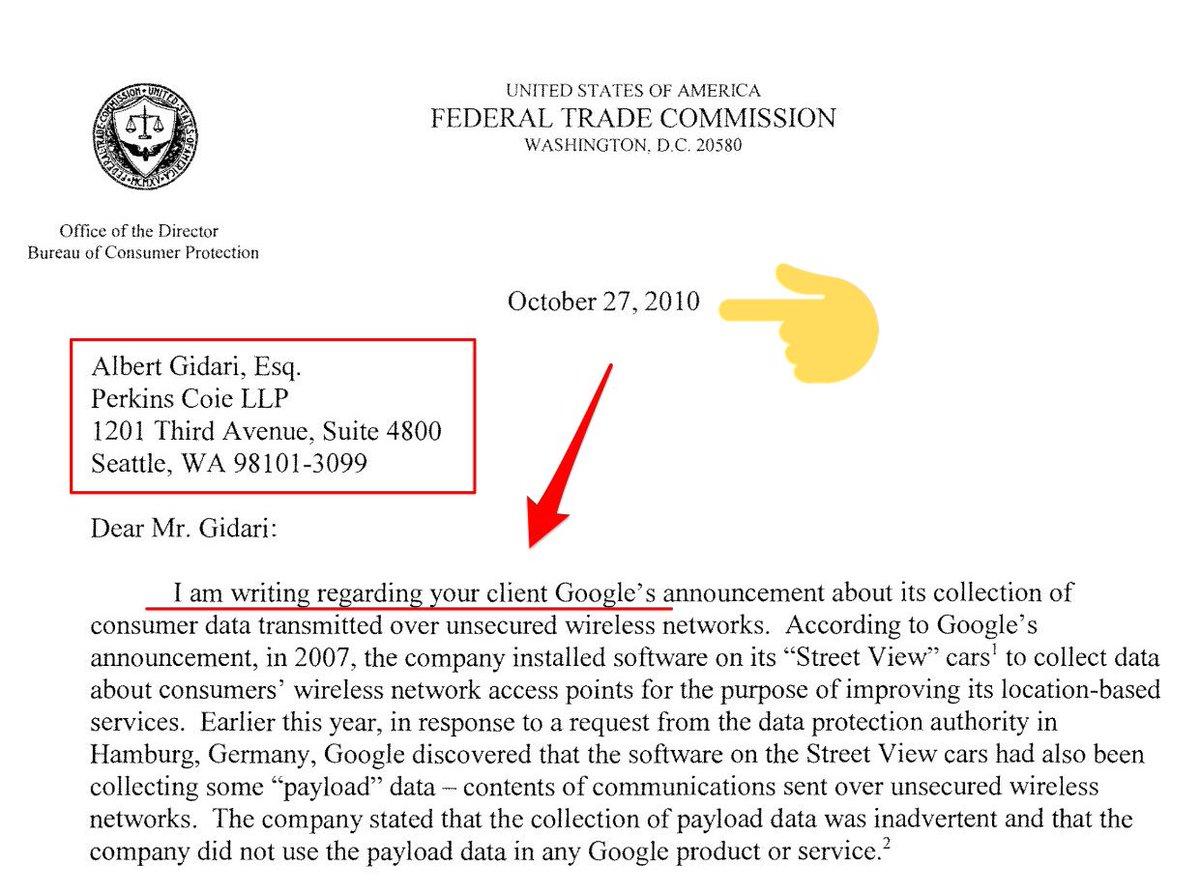 (2) #Google has a very close relationship with Clinton, it goes all the way back to her days as Secretary of State. Not only did they donate heavily to her campaign they also support the Clinton Foundation. In fact the boss even made her campaign plan. pic.twitter.com/rNSjI6NlxE

— Rosie memos (@almostjingo) December 20, 2017
(3) During the campaign Google and Perkins Coie just happened to partner together to release a tool designated to drive voter turnout. "Partnering" seems like a strange term considering they have long worked together. pic.twitter.com/D9b2if1h2S

— Rosie memos (@almostjingo) December 20, 2017
(4) Oh and Google also decided to venture into cyber-security, they invested $100 million into a little company called #Crowdstrike pic.twitter.com/h4A9F1GfkM

— Rosie memos (@almostjingo) December 20, 2017
(5) Then a funny thing happened in April when #DNC noticed the servers had been penetrated they didn't call the FBI they had an emergency meeting of course and in that meeting was none other than Sussman from #PerkinsCoie and he took control. pic.twitter.com/XrONH6g4bg

— Rosie memos (@almostjingo) December 20, 2017
(6) Four days later, what did Sussman do? He called #Crowdstrike why not enlist the help of a company owned by your longtime client Google. pic.twitter.com/EnNi1Ug75U

— Rosie memos (@almostjingo) December 20, 2017
(7) Guess what else happened in April? #PerkinsCoie lawyer retained #FusionGPS who, as we know provided us with the #TrumpDossier pic.twitter.com/3KM10oVsrV

— Rosie memos (@almostjingo) December 20, 2017
(8) So #PerkinsCoie who Democrats paid just over $26 million to in 2016, just happen to have hired the two most infamous companies that are responsible for #RussiaGate without either of them would there be any "proof" of "Russian interference" pic.twitter.com/YyH5v48Rgy

— Rosie memos (@almostjingo) December 20, 2017
Lets move to the border
Trump is stopping the DS in their tracks down at the border
Trump admin aims to finally END catch-and-release in game-changing regulation
The entire mass migration to our border and all its cascading ill effects can be traced to one thing: the Flores settlement's expansion from children to family units by a single district judge. Flores is not a constitutional provision, a statute, or even a court ruling. It is a court settlement, designed as a temporary arrangement, that actually runs contrary to statute and has been used as a catalyst to undermine every bedrock law of sovereignty.
The Flores settlement, originally agreed upon in 1997 and modified in 2001, provided that government would only house alien children in "non-secure, state licensed" facilities or release them expeditiously until and unless the federal government writes a regulation to build its own licensing scheme ensuring the safe and sanitary conditions of the facilities. Given that there are no such state-licensed facilities, and the feds, until now, have not created their own scheme, it forced them to release unaccompanied minors expeditiously. In 2015, a California judge applied Flores to children accompanied by a parent as well, an order that was upheld by the Ninth Circuit the following year.
Flores is the source of all our border problems
The flores law Brought over 1 million Central Americans to our border over the past two years, saddling Americans with the cost of caring for them.
Flooded our hospitals with endless medical bills paid for by taxpayers. Agents have taken 21,000 sick or injured illegal aliens to the hospital since January, consuming 250,000 agent man-hours. This includes those who came to the border specifically for the purpose of taxpayer-funded surgeries for long-term illnesses.
Created an entire industry to traffic and steal children to be used as golden tickets.
Caused countless children to be raped and abused by cartels and smugglers.
Exposed agents, health care workers, and ultimately the American people to contagious diseases.
Because of the artificial Flores deadline, some of the worst criminals are incentivized to take kids to the border and get released into the country because we don't have time to vet them.
I
Under Flores, Trump has the power to terminate the settlement with a new regulation
With today's change, the Trump administration is fulfilling one of the options laid out in the Flores settlement by publishing regulations governing the treatment of detained minors. Officials have created a process for certifying the conditions of various facilities they now believe fulfill the conditions of Flores and can be designed to hold children with their parents. Thus, no family separation – and no catch-and-release.
The reality is that very few people will wind up in these holding facilities in the long run, because the minute they hear the scam is over, they simply will not come.
Therefore, it's simply indefensible for anyone to oppose this move unless they downright want illegal immigration, the empowerment of human and sex smuggling, and all its other odious and cascading social, fiscal, and national security problems.
Source: conservativereview.com
---
Geopolitical/Police State
BREAKING: NRA Chief Executive Wayne LaPierre: Trump Assures Us that Universal Background Checks Are Off the Table
President Trump told the NRA's Wayne LaPierre that universal background checks are off the table in upcoming discussions on protecting Americans from mass shooters.
Source: thegatewaypundit.com
Trump says White House discussing gun legislation; Democrats say talks low-level
 President Donald Trump said  his administration was in "meaningful" talks with Democrats about gun legislation  , but congressional aides downplayed the discussions as low-level and not very productive.   
Source: reuters.com
Now yesterday we talked about Greenland how this is most likey a C_A black site, Trump decided not to meet with PM of Denmark, he tweeted out the following
Denmark is a very special country with incredible people, but based on Prime Minister Mette Frederiksen's comments, that she would have no interest in discussing the purchase of Greenland, I will be postponing our meeting scheduled in two weeks for another time….

— Donald J. Trump (@realDonaldTrump) August 20, 2019
….The Prime Minister was able to save a great deal of expense and effort for both the United States and Denmark by being so direct. I thank her for that and look forward to rescheduling sometime in the future!

— Donald J. Trump (@realDonaldTrump) August 20, 2019
Mission completed for now, attention brought to Greenland, more to come, but what is interesting about all of this is that
Barack Obama to return to Denmark in September 
---
War
Trump: US Role in Afghanistan Has Become 'Ridiculous' Police Force
Source: news.antiwar.com
Q

 

!!mG7VJxZNCI

 

ID: 129d90

 No.5883120


THE ONLY WAY TO REGAIN THE TRUST (RE: EQUAL JUSTICE UNDER THE LAW RE: WH RE: INTEL RE: FBI RE: DOJ RE: SENATE RE: CONGRESS RE: FVEY RE: OUR GOV'T) OF THE 'MAJORITY' OF THE AMERICAN PEOPLE IS TO PROVIDE TRUTH, TRANSPARENCY, AND PROSECUTION OF ALL THOSE WHO 'KNOWINGLY' TOOK PART IN THIS ILLEGAL MANUFACTURED EFFORT [ATTEMPTED COUP] TO TAKE DOWN THE PRESIDENT OF THE UNITED STATES [1].
[1] OPENS THE DOOR.
THE GREAT AWAKENING.
Q