Message Sent & Received, Patriot's In Control, Checkmate – Ep. 2550
Inflation is now hitting the people, they see it very clearly. The Biden administration is now blaming OPEC for rising fuel prices. But we are seeing inflation everywhere. Their narrative has already failed, next [FF] cyber attack to explain it away. Trump lets everyone know that it is time to wake up, it's time to back the economy. The [DS] is doing everything they can to stop the cyber symposium, they are continually attacking over and over. Codemonkey Z says they have something better than PCAPS, checkmate. Scavino sends a message to all patriots to let them know who is in control. The [DS] is now panicking and preparing for day 0. Today there is a test of the EMB system,was this day zero. Trump sends a message that bullies do not fight.
Watch The X22 Report On Video
---
Economy
Here's where inflation is running high:

Car rental 73.5% (y/y)
Gas 41.8
Used cars 41.7
Hotels 24.1
Airfare 19
Utility gas 19
Dresses 18.8
Wash machines 17.9
Pork roast 13.7
Moving 13.3
Bacon 11.1
Steaks 10.7
TVs 9.9
Fish 8.5
Sports equip 7.2
New cars 6.4
Rent (OER) 2.4

— Heather Long (@byHeatherLong) August 11, 2021
President Joe Biden's administration is raising alarms at home and abroad about rising energy prices slowing the nation's recovery from the pandemic-induced recession.National Security Adviser Jake Sullivan on Wednesday called on the Organization of the Petroleum Exporting Countries to move faster to restore global supply of petroleum to pre-pandemic levels, as the White House asked the Federal Trade Commission to investigate the domestic gasoline market for any anti-competitive behavior that could be increasing prices
So Biden's blaming the people at OPEC for this, and not himself for shutting down a crucial pipeline, not himself for killing exploration and drilling leases, not himself for alienating crucial oil exporter Saudi Arabia, not himself for spending like a lunatic, which cheapens the dollar and creates inflation — and right now Americans are suffering from record inflation.
Source: breitbart.com
The new national infrastructure bill includes about $100 million in funding to be used to recover unemployment fraud money. Yep…our tax dollars now being used a second time to plug holes our government failed to plug the first time.

— Adam Housley (@adamhousley) August 10, 2021
19 Republican senators just voted for a $1.2 trillion "infrastructure" package that's filled with leftist garbage.

There's been a lot of smoke and mirror efforts to hide what's in this bill, so let's take a look at what they actually voted for.

🧵THREAD 🧵(1/14)

— Rep. Chip Roy Press Office (@RepChipRoy) August 10, 2021
First, the bill isn't focused on hard infrastructure and instead provides billions to Green New Deal programs.

For example, it funnels $16.2 billion to renewable and energy efficiency projects and $7.5 billion to electric vehicle chargers. (2/14) pic.twitter.com/Z7ABIgXvZc

— Rep. Chip Roy Press Office (@RepChipRoy) August 10, 2021
Even when it funds "hard" infrastructure, it also wastes your money on programs that have no business being in an "infrastructure" bill.

Of the $65 billion for broadband, over $14 billion goes to a permanent federal welfare program to pay individuals' internet bills. (3/14) pic.twitter.com/cCCRzESOPf

— Rep. Chip Roy Press Office (@RepChipRoy) August 10, 2021
Americans should also know that the money for "roads and bridges" will ALSO pay for things like a $10 million program to "benefit pollinators on roadsides" or a $250 million program to remove "invasive plants." (4/14) pic.twitter.com/0MHVVhZkVV

— Rep. Chip Roy Press Office (@RepChipRoy) August 10, 2021
Contrary to what some Rs say, the bill is not "paid for."

Supporters griped when CBO determined it would add $256 billion to the deficit.

The top "pay for" – $210 billion in unused COVID relief – is just repurposed deficit spending that will make record inflation worse (5/14)

— Rep. Chip Roy Press Office (@RepChipRoy) August 10, 2021
Further analysis from UPenn's Wharton School found the bill would add $351 BILLION to the deficit and wouldn't significantly help economic growth through 2050

But supporters claim $56 billion of total cost would be covered by such growth. (6/14)https://t.co/TckZHc44hW

— Rep. Chip Roy Press Office (@RepChipRoy) August 10, 2021
Third, contrary to some R's claims, it is chock-full of woke language and Critical Race Theory.

Check out this line on the "disadvantaged business enterprise program," which could have been written by CRT hustler Ibram X. Kendi himself… (7/14) pic.twitter.com/jaTfS56a57

— Rep. Chip Roy Press Office (@RepChipRoy) August 10, 2021
PLUS, it includes $2.75 billion for a "digital equity" program (CRT in practice), because "Achieving digital equity is a matter of social and economic justice…"

This part also explicitly prohibits discrimination against "actual or perceived… gender identity." (8/14) pic.twitter.com/oJI0KGVzjT

— Rep. Chip Roy Press Office (@RepChipRoy) August 10, 2021
Fourth, this bill creates a pilot program that could lead to the government tracking and taxing every mile you drive (meaning double taxation for most drivers) (9/14) pic.twitter.com/BRv3tPeWrm

— Rep. Chip Roy Press Office (@RepChipRoy) August 10, 2021
-Give amnesty to millions of illegal aliens -Massively expand the welfare state -Decimate Texas' energy industry -Raise taxes by trillions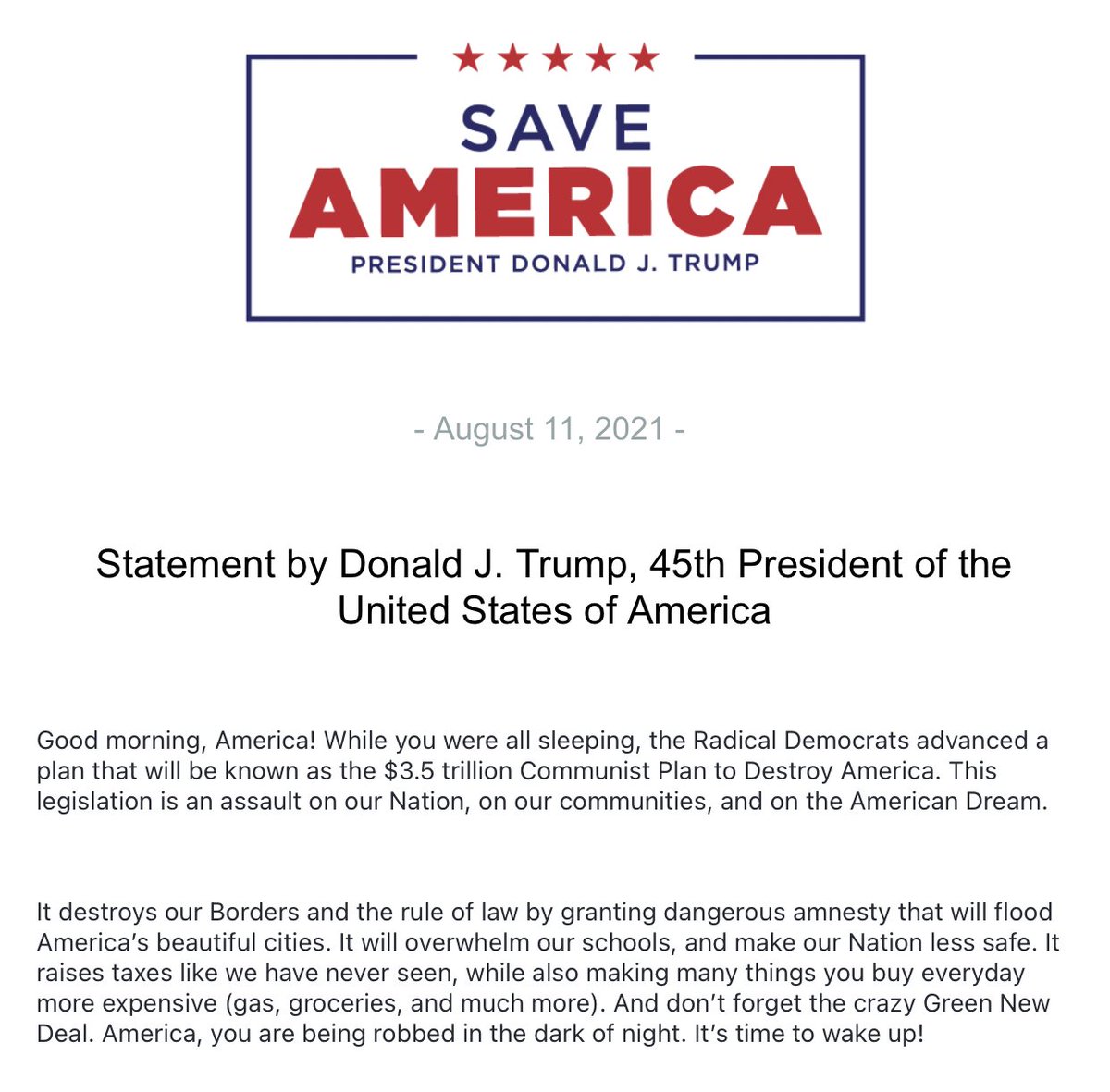 Update (1005ET): The hacker now appears to be asking for donations for his (or her) decision to return their ill-gotten gains…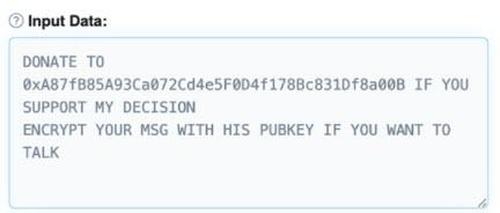 *  *  *
Well, as it turns out, the whole thing was for show, because the hackers have already started returning the stolen coins after contacting the Poly Network early Wednesday morning to say they were ready to return the money…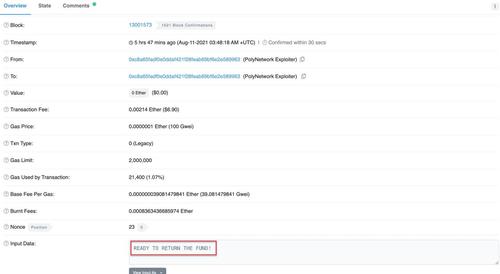 In response, Poly Network's Twitter account provided three separate wallet addresses for the hacker to return the stolen coins to the network. "We are preparing a multisig address controlled by known Poly addresses," Poly Network noted in a response message also embedded in an ethereum transaction, as the screenshot shows.
So far, nearly $4.8MM of the $600MM in stolen funds had been successfully returned.
Details are still sketchy, but cross-chain developer O3 Labs suggested the hacker might be a "white hat" looking to draw attention to security flaws. This wouldn't be the first time a hacker returned stolen coins.
Source: zerohedge.com
---
Political/Rights
Cuomo will not be welcomed into Hamptons' social scene, society insider says: 'Persona non grata everywhere'
Chris Cuomo joked about the governor making his way to a Hamptons boat arena hours after his resignation
Source: foxnews.com
To all victims, I hope this is one small step toward healing. May we all reflect on the innocent today, and vow to protect them. pic.twitter.com/BCH3mTu8wB

— Senator Kelly Townsend (@AZKellyT) August 10, 2021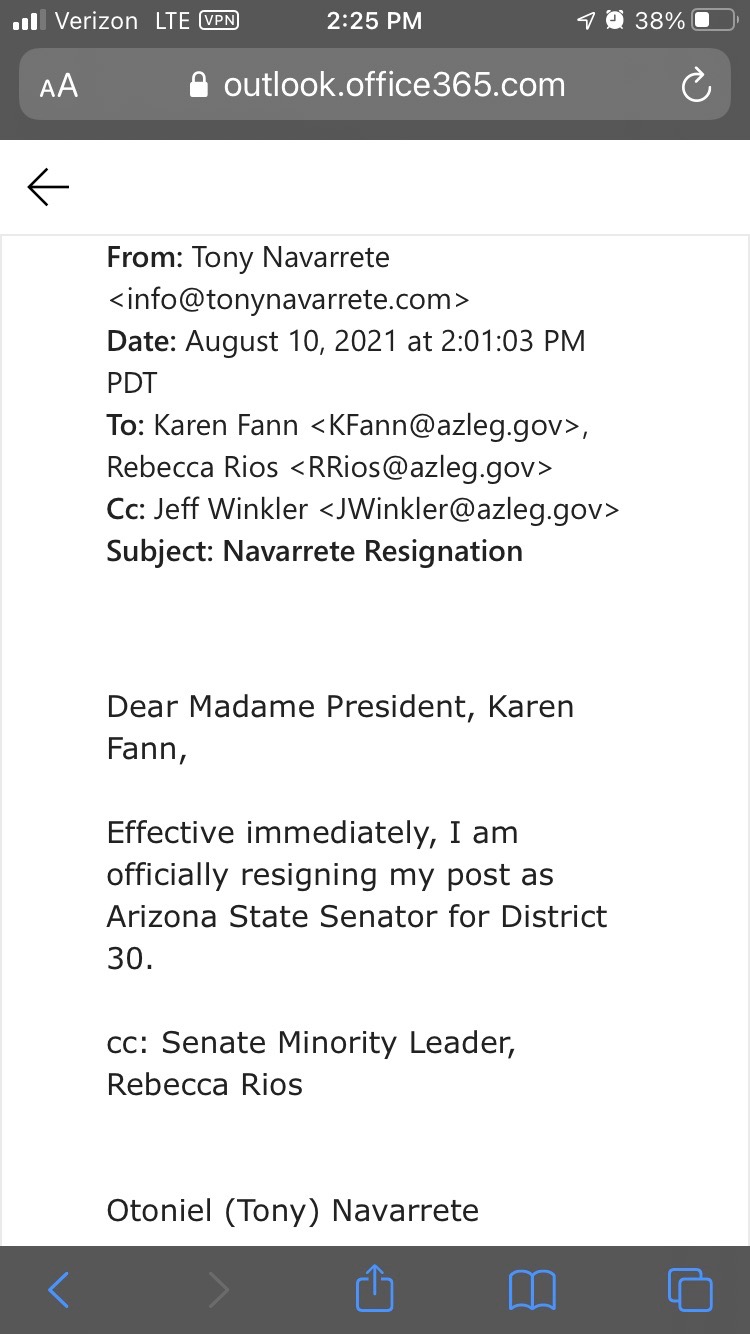 London's High Court has granted the US leave to appeal Judge Vanessa Baraitser's January ruling that Julian Assange should not be extradited due to apparently misleading medical expert evidence regarding his psychiatric risk.
▪️Next hearing set for 27-28 October, when US can formally lodge appeal to extradite Assange
▪️WikiLeaks founder will face up to 175 years in prison if extradited and convicted of 18 charges of revealing classified military documents
▪️Under UK law, final decision on extradition is made by the Home Secretary
3341
Q
!!mG7VJxZNCI
05/23/2019 22:01:32
 ID: 0f664c
Archive Bread/Post Links: 6572498 / 6572667
Direct Link: 6572667
4709
Q
!!Hs1Jq13jV6
09/14/2020 21:35:44
 ID: a25681
Archive Bread/Post Links: 10649665 / 10650466
Direct Link: 10650466
---
Geopolitical/Police State
UN routinely warns us that we have just a few years left until catastrophe:

In 1972, half a century ago, Maurice Strong, first UN Environment Programme director warned that

the world had just 10 years to avoid catastrophehttps://t.co/W7mxpVeXJd pic.twitter.com/Ve4QEoWmPa

— Bjorn Lomborg (@BjornLomborg) August 8, 2021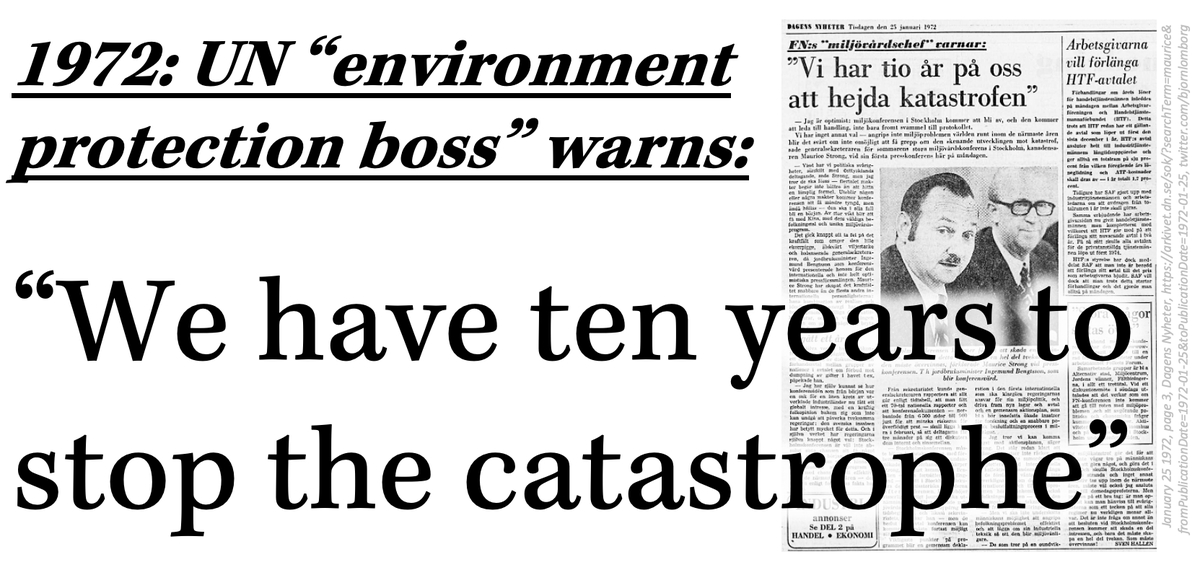 UN routinely warns us that we have just a few years left until catastrophe:

In 1982, Tolba, head of UN Environment Programme told the world that it had just 18 years before

an environmental catastrophe as irreversible as any nuclear holocausthttps://t.co/8wyP10fJOn pic.twitter.com/zDYD8ldJo5

— Bjorn Lomborg (@BjornLomborg) August 8, 2021

UN routinely warns us that we have just a few years left until catastrophe:

In 1989, a senior UN official warns Associated Press that we have to fix climate change by 1999

or climate change goes beyond human controlhttps://t.co/JGkciBxmwz pic.twitter.com/KtCffM1Nly

— Bjorn Lomborg (@BjornLomborg) August 8, 2021

UN routinely warns us that we have just a few years left until catastrophe:

In 1990, Tolba, head of UN Environment Programme told the world must fix global warming before 1995

— Otherwise, we'd lose the climate struggle

Earth Island Journal; Summer 1991, Vol. 6 Issue 3, p38 pic.twitter.com/7Xshx1ZGp2

— Bjorn Lomborg (@BjornLomborg) August 8, 2021

UN routinely warns us that we have just a few years left until catastrophe:

In 2019, all the greats of the UN met to tell us that we have just 11 years to fix climatehttps://t.co/clwVVWslGf pic.twitter.com/uZH4PlwvMd

— Bjorn Lomborg (@BjornLomborg) August 8, 2021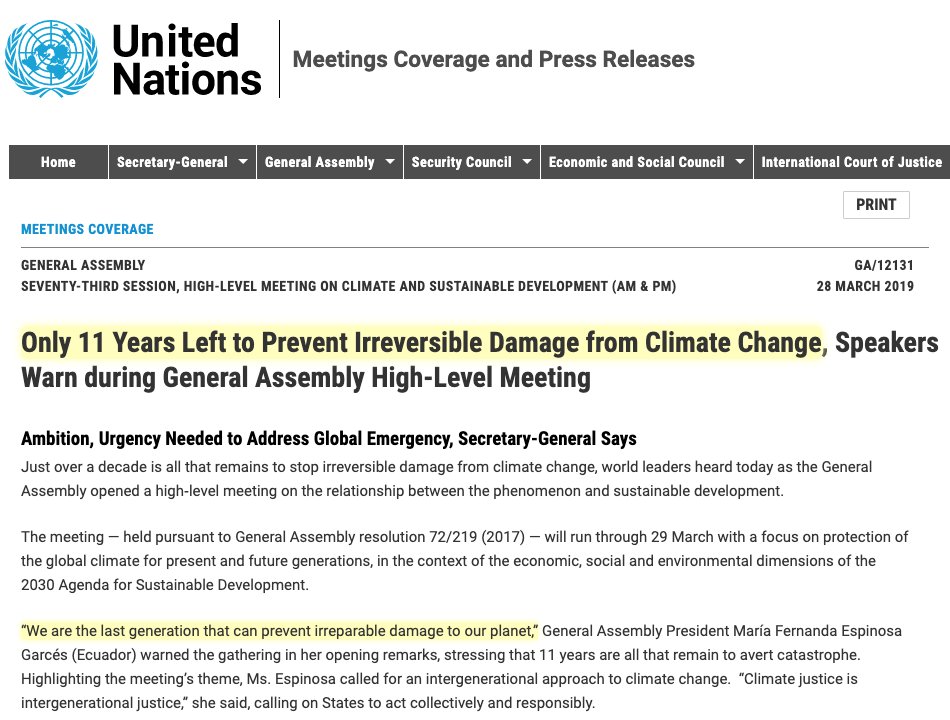 ---
War

---
False Flags
The truth has finally been revealed, masks were a muzzle to keep you silent, it seems that masks do not work
'All your freedoms are belong to us', that is the sentiment no longer hidden by the totalitarian-minded 

Director of National Institute of Allergy and Infectious Diseases

.
  Fauci finally admits the objective, freedom must be eliminated if bureaucrats are going to be empowered to run the country.  Forced medical treatments, mandatory vaccinations, must now be mandated by the government. From his statement:
"I'm sorry I know people must like to have their individual freedom… but I think that we're in such a serious situation now, that under certain circumstances, mandates should be done".
Source: theconservativetreehouse.com
Broward County School Board on Tuesday voted 8-1 to keep its mask mandate in place, defying Florida Governor Ron DeSantis.
A couple weeks ago Ron DeSantis signed an executive order banning mask mandates for students.
 "In Florida, there will be no lockdowns, there will be no school closures, there will be no restrictions and no mandates in the state of Florida," DeSantis said to cheers last month.
DeSantis also announced an executive order protecting the right of parents to choose whether or not their children wear a mask at school.
"I want to see my kids smiling. I want them having fun," DeSantis said.
Ron DeSantis on Monday said he will withhold the salaries of superintendents and school board members in a statement to CBS Miami:
"With respect to enforcing any financial consequences for noncompliance of state law regarding these rules and ultimately the rights of parents to make decisions about their children's education and health care decisions, it would be the goal of the State Board of Education to narrowly tailor any financial consequences to the offense committed. For example, the State Board of Education could move to withhold the salary of the district superintendent or school board members, as a narrowly tailored means to address the decision-makers who led to the violation of law."
Source: thegatewaypundit.com
Source: thegatewaypundit.com
A badge of honor . . . leftwing cretins at Youtube banning me for 7 days for a video that quotes 2 peer reviewed articles saying cloth masks don't work.

If you want to see the banned video go to Liberty Tree https://t.co/gsTUwuLZGL

— Senator Rand Paul (@RandPaul) August 10, 2021
In a late night vote on Tuesday, the US Senate passed an amendment that prohibits federal funds from going to pre-K programs and K-12 schools that teach critical race theory. Every single Democrat, except one – West Virginia senator Joe Manchin – voted against the legislation, which passed 50-49.
The measure was sponsored by Arkansas Senator Tom Cotton, who has been one of the leaders in the fight against the anti-American propaganda for over a year. Its passage effectively bans CRT from being taught in schools until after 12th grade, when students are free to pay for the indoctrination themselves. 
Cotton released a statement on his amendment: "Our future depends on raising a generation of kids who love America and love each other as fellow citizens, no matter their race.But Critical Race Theory teaches that our country is irredeemably racist, that 'equality' is a sham, and that true justice requires treating everyone differently—based on the color of their skin.Our tax dollars should never support indoctrinating the youngest Americans with such poison." Source: thegatewaypundit.com
---
Q
#UPDATE: Texas House Speaker Dade Phelan signed 52 civil arrest warrants for absent Democrats.

The warrants will be delivered to the House Sergeant-at-Arms tomorrow morning. The warrants command the Sergeant take the absent Democrats into custody and deliver them to the House. https://t.co/HKMhnLoCPQ pic.twitter.com/y2r7XnrOzD

— Election Wizard (@ElectionWiz) August 11, 2021
Judicial Watch Obtains Additional Documents on Death Investigation of Capitol Police Officer Sicknick – Show Media Pressured Medical Examiner on Natural Causes Conclusion
 Judicial Watch announced today that it received an additional 2,440 pages of records related to the death of U.S. Capitol Police Officer Brian Sicknick which show major media representatives pressuring the Office of the Chief Medical Examiner (OCME) of the District of Columbia over its conclusion that Officer Sicknick had died of natural causes.
On April 20, one day after Officer Sicknick's autopsy results were released, CNN reporter Jen Christensen emailed the medical examiner's office, demanding to know "how someone could die of natural causes after a traumatic event."
In an April 20 email to the medical examiner's office, reporter Sarah Mimms of BuzzFeed News presses for "clarity" on the death determination: "I'm really pressing on clarity here not only because of the importance of this case but also because USCP and the Justice Department initially said that Officer Sicknick died due to injuries he sustained at the Capitol. [Emphasis in original] We want to be accurate, which may mean updating those original stories about how he died, if the ME [medical examiner] can clarify this key point."
Judicial Watch obtained the documents in a Freedom of Information Act (FOIA) lawsuit filed after the medical examiner's office denied a February 16, 2021,  
All records, including but not limited to autopsy reports, toxicology reports, notes, photographs, and OCME [medical examiner] officials' electronic communications, related to the death on January 6, 2021 of Capitol Police Officer Brian Sicknick and its related investigation.
Pressure from this lawsuit helped lead to the April disclosure that Capitol Police Officer Brian Sicknick died of natural causes.
Source: judicialwatch.com
Mike Lindell invited the Fake News, was this setup, did they want them to knowingly coverup the event
A whistleblower was slated to reveal irrefutable evidence proving the 2020 presidential stolen at 7 pm cst at Mike Lindell's  Cyber Symposium.
The Mesa County Colorado Clerk Tina Peters had her office raided tonight on her way over to the symposium!
Tina Peters came out and spoke to the crowd tonight on the threats.
Source: thegatewaypundit.com
523
Q
!UW.yye1fxo
01/13/2018 22:36:29
 ID:
Archive Bread/Post Links: 1 / 11
Direct Link: 11
4281
Q
!!Hs1Jq13jV6
05/19/2020 12:22:56
 ID: 76a615
Archive Bread/Post Links: 9238347 / 9238453
Direct Link: 9238453
How about a nice game of chess.
TAKE A LISTEN
34
Anonymous
11/01/2017 22:56:16
 ID: pGukiFmX
4chan Thread/Post: 147547939 / 147567888
Direct Link: 147567888
— Dan Scavino🇺🇸🦅 (@DanScavino) August 11, 2021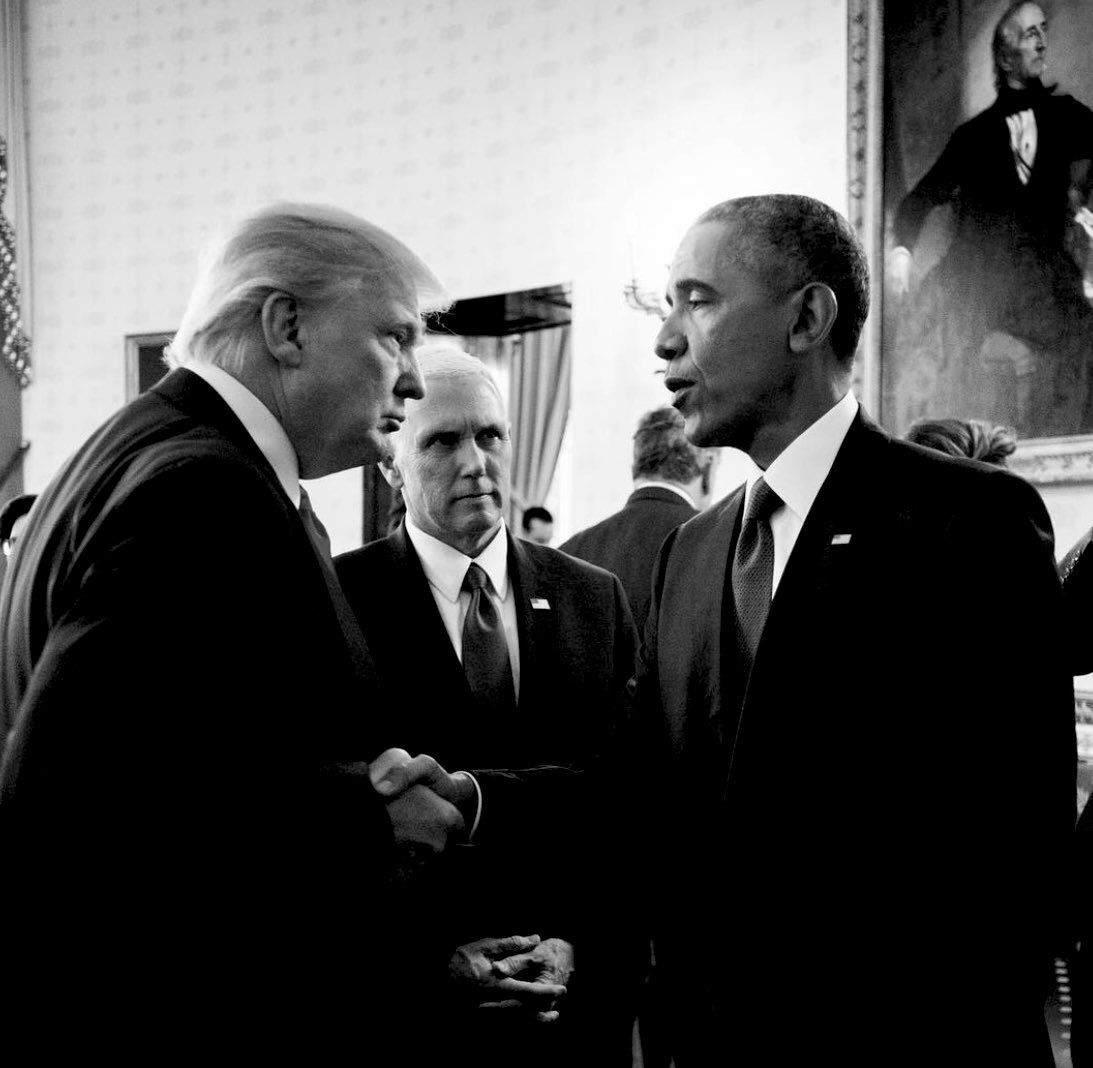 What does Donald Trump's handshake say about him?
when Donald Trump shakes hands he frequently pats the other person on the top of their hand. One couldn't help noticing this when he met Shinzo Abe, because during the 19 seconds that they were shaking hands, Trump managed to pat the Japanese prime minister's hand no less than six times. Patting someone's hand in this way pretends to be an affectionate gesture of approval, but its real purpose is to remind the other person who's actually in charge. It's what psychologists call a "status reminder". 
Another way that Trump reminds people of his superior status is by patting them on the arm or back during or after the handshake, and if the other person is so bold as to pat him back, he trumps them by producing an additional, terminal pat. Trump instinctively understands the rules governing patting – which are that the more important person reserves the right to pat the less important person, and if mutual patting occurs, has the right to execute the final pat.
But the most peculiar thing about Trump's handshake style is his habit of pushing people away or, more commonly, pulling them towards him during the handshake.   We've seen him do this with his colleagues, visiting dignitaries and golfing buddies.
So why does Trump do this to  people

  it enables him to take control and impose himself on the person whose hand he's shaking.
Source: theguardian.com
6
Anonymous
10/29/2017 21:48:50
 ID: Eka5Om1K
4chan Thread/Post: 147146601 / 147166292
Direct Link: 147166292