Monroe Is The Message, Missing 302 On Deck, Law & Order – Episode 2264
The [DS]/MSM are trying everything they can to keep the country shutdown, but more and more states are finding it difficult because the people are waking up, they want the economy open. People are now realizing that it's time to make a move they are doing it. The [CB] is now trying to stop the inevitable, but it is to late, they are in the process of being trapped. The [DS]/MSM are doing everything they can to take back the narrative, it's to late, they fell riot into the trap that was created by the patriots. The CDC recalculates their numbers and the MSM is in a deep panic. People will see the truth. Trump sends a message, it's all about Monroe. Trump tweets out law and order again, but this time the time stamp is a message. The patriots are in control, the plan is moving forward.
Check Out The X22 Report Spotlight YouTube Channel X22Report Spotlight
Please check Newzsentinel.com for the latest news on the economic collapse. The Sentinel Alerts are updated throughout the day.
---
Current News – 08.31.2020
Watch The X22 Report On Video
---
Economy
NYC mayor hints indoor dining won't reopen until a vaccine is ready
NJ to reopen indoor dining for first time since mid-March
Restaurant capacity will be limited to 25% 
 After announcing plans to delay layoffs of 22,000 city workers despite a looming fiscal crisis driven by the scourge of COVID-19 and fleeing taxpayers, NYC mayor Bill de Blasio implied that the city has no plans to reopen indoor dining until a vaccine is available.
Source: zerohedge.com
Dozens and dozens of wooden vaults stacked floor to ceiling. In fact, in its 100-year history, Brandon Transfer and Storage in West Palm Beach has never had a year like this.
"We are at a max capacity, we are actually building more vaults as we talk, they built about 20 today and we will build another 25 tomorrow, just to handle the incoming freight," said Brandon Transfer & Storage Company Vice President Nick Harz.
"We have a large number of people from Illinois, Chicago, area, Connecticut, New Jersey and New York, the tri-state area there, so a lot of that stuff is moving south, that seems to be a large portion of what is coming of what is coming south," says Harz.
Even if they haven't found a house yet, Harz says people are still moving down, and putting their stuff in storage as they look for a new home.
"The real estate market is really strong right now, so a lot of the stuff is coming into storage, we are about a 50% growth in storage from last year and are at an all-time high for the company for storage that's in transit," says Harz.
A top Federal Reserve official  said a groundbreaking shift in how the central bank sets U.S. interest rates stems from the persistent failure of longstanding models to accurately predict the path of inflation.
Richard Clarida, vice chairman of the Fed, laid out the reasons why the bank broke with decades of tradition last week to adopt an inflation-averaging strategy that could result in interest rates staying low for longer periods.
No longer will a rising or falling unemployment rate, he said, largely dictate what the Fed does. Nor will the Fed raise rates simply because inflation rises to 2% or higher. Instead the bank will seek to ensure inflation averages 2% over an extended period.
"
Source: marketwatch.com
---
Political/Rights
A

n appeals court panel rejected an effort by House Democrats to have the court enforce a subpoena for testimony from former White House counsel Don McGahn, concluding the congressional committee lacks a cause of action.
The ruling is a win for the Trump administration, and makes it unlikely that McGahn will be forced to testify before the November election, if ever.
Source: washingtonexaminer.com
Flynn update – here is the order denying the mandamus.

The case goes back to Judge Sullivan.

The opinion ends with these words:

"we expect the District Court to proceed with appropriate dispatch." 🤔 pic.twitter.com/CQouaOhGzq

— Techno Fog (@Techno_Fog) August 31, 2020
---
War
BREAKING NEWS: Hamas announces deal to end escalation with Israel – AFP

— Breaking911 (@Breaking911) August 31, 2020
---
False Flags
Twitter removed the tweet Trump retweeted
Trump retweets conspiracy theory questioning COVID-19 death toll https://t.co/Vnn8clgMzU pic.twitter.com/NmdRgoqiyn

— The Hill (@thehill) August 31, 2020
The MSM and the corrupt politicians we must follow and listen to the Fauci, Birx, the WHO and the CDC, but now since the truth has come out and the CDC shows that only 6% had past away from CV19 this has now become a  "Conspiracy theory"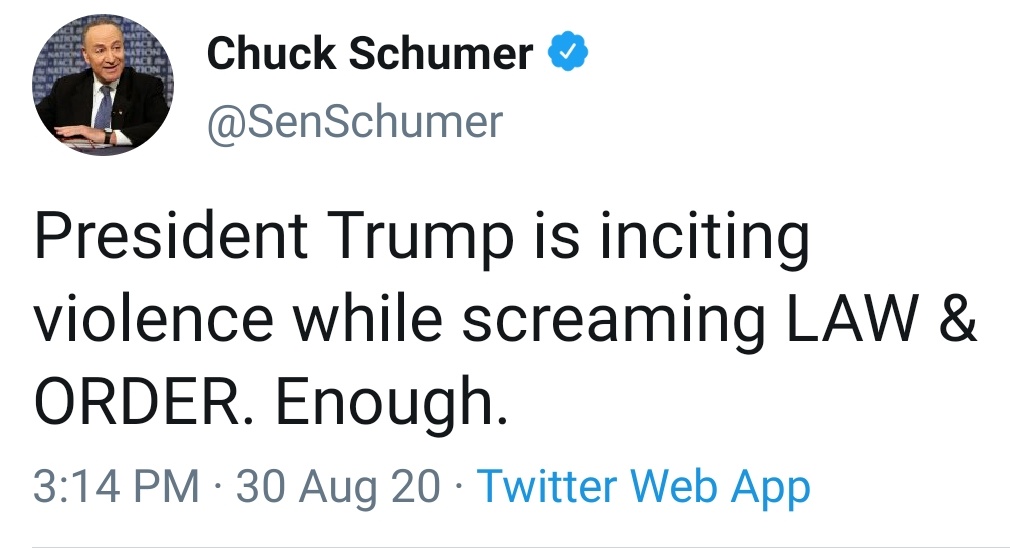 Joe Biden plans to warn — or threaten — that there will be more violence if President Donald Trump is reelected in November,  "
Source: breitbart.com
Joe Biden and Kamala Harris have a problem. They know it, the media knows it, everyone knows it.
For three months they have ignored the deadly rioting that spread across the nation's cities on both coasts and in between. They insisted that what we were seeing was "mostly peaceful" protests and that Donald Trump and his evil allies were defaming decent Americans who just want social justice. Now they want to denounce these riots, but there is a problem: Harris is a financial supporter of the rioters she now claims to denounce.
Yes, that's right, the Democrats' vice presidential candidate was a huckster for a bail fund that sought to free violent criminals who were rioting on the streets of Minneapolis, and she was very effective at it. In the wake of deadly fires and looting, Harris asked her five million plus Twitter followers to donate money to bail out the "protesters" arrested in the riots. 
Among those bailed out by the Minnesota Freedom Fund (MFF) is a suspect who shot at police, a woman accused of killing a friend, and a twice convicted sex offender, according to court records 

According to attempted murder charges, Jaleel Stallings shot at members of a SWAT Team during the riots in May. Police recovered a modified pistol that looks like an AK-47. MFF paid $75,000 in cash to get Stallings out of jail.

Darnika Floyd is charged with second degree murder, for stabbing a friend to death. MFF paid $100,000 cash for her release.

Christopher Boswell, a twice convicted rapist, is currently charged with kidnapping, assault, and sexual assault in two separate cases. MFF paid $350,00 [sic] in cash for his release.
Source: thefederalist.com
Man suspected in deadly Portland shooting calls himself '100% ANTIFA'
An ex-military man who calls himself "100% ANTIFA" and ready for "war" is being investigated over the deadly shooting of a  Trump supporter in Portland, 
Michael Forest Reinoehl, 48, is being investigated over the death of Aaron Danielson,
"Every Revolution needs people that are willing and ready to fight," he wrote in June, comparing it to his time in the Army.
"I am 100 % ANTIFA all the way! I am willing to fight for my brothers and sisters!" he said, insisting he would not "run" from violence.
"It will be a war and like all wars there will be casualties," he wrote, calling protesters and Antifa "my brothers in arms."
Source: nypost.com
Four men have now been sentenced in Jefferson County for throwing a chlorine bomb at a police officer who was injured in the incident.
Three of the four defendants in the case were sentenced  , with one man being sentenced earlier, according to a district attorney's office news release.
The defendants had "built" the hazard, with street signs pulled out of the ground, to make a target for their plastic bottle chlorine bombs. When the officer began removing the hazard, the men yelled obscenities and hurled the bomb,  
The bottle hit the ground near the officer, releasing a cloud of chlorine gas.  
Flashback, remember when chlorine bombs were used in Syria by ISIS. Who was funding ISIS, tactics are the same. You have the foreign paid ds army and you have the domestic paid ds army, they both use the same tactics. 
The Radical Left Mayors & Governors of Cities where this crazy violence is taking place have lost control of their "Movement". It wasn't supposed to be like this, but the Anarchists & Agitators got carried away and don't listen anymore – even forced Slow Joe out of basement!

— Donald J. Trump (@realDonaldTrump) August 31, 2020
Biden, MSM, they have the lost narrative, they people are awake, they see what is happening, these are riots, there is destruction, the DS knows they have lost
'Biden Can Just Stay Away' – Wisconsin Voters Reject Joe Biden, Welcome Trump's Planned Visit to Kenosha, Praise His 'Strong Leadership' (VIDEO)
Wisconsin voters rejected Joe Biden and welcomed President Trump amid his plans to visit Kenosha on Tuesday.
President Trump will travel to Kenosha on Tuesday after violent BLM-Biden voters rioted and destroyed businesses following an officer-involved shooting last Sunday.
Biden   thinks Trump's visit will 'backfire.'
Source: thegatewaypundit.com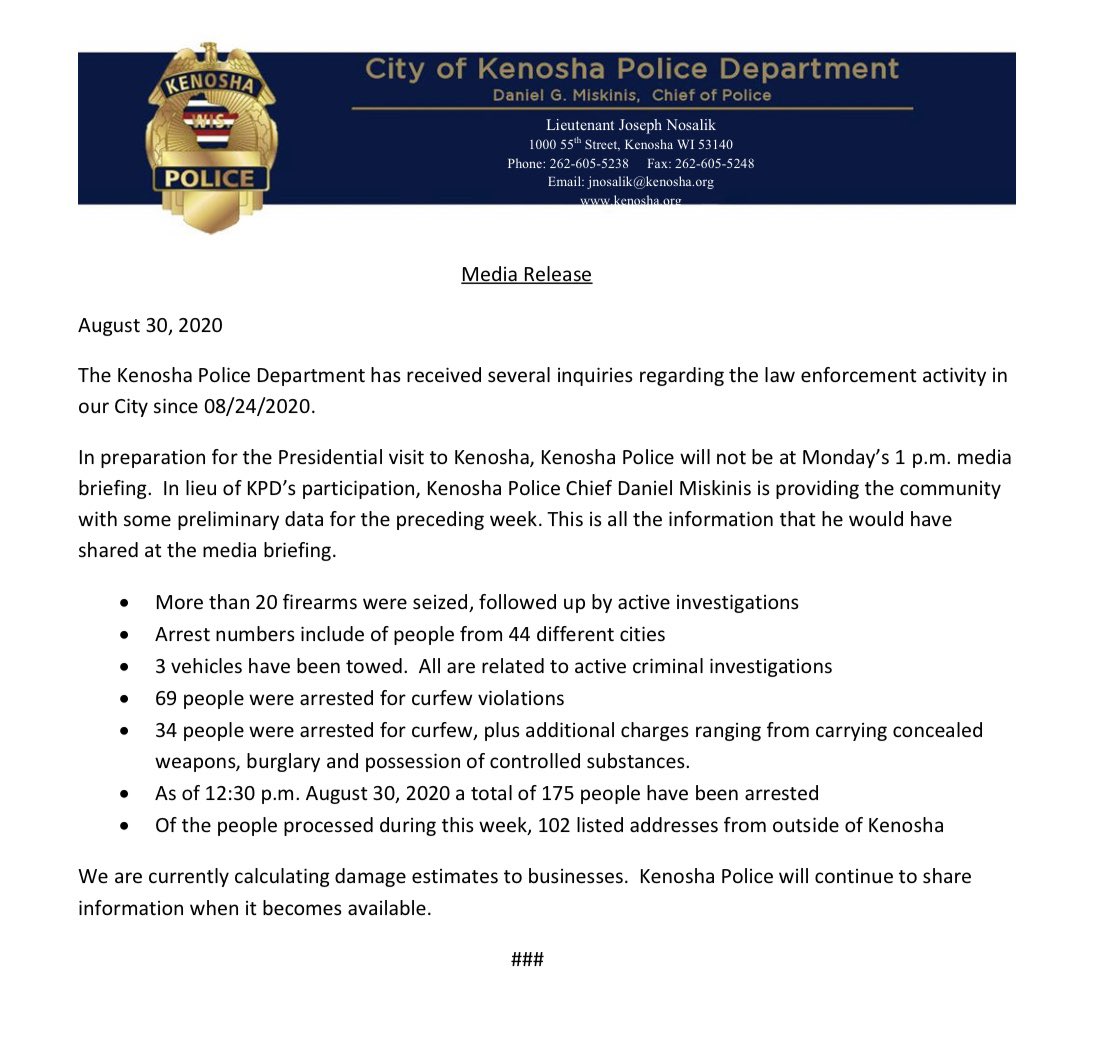 Good Monday morning!

The latest #s on federal arrests and charges related to rioting and civil unrest —-

Total – National:
⏹300 arrested
⏹302 charged

Portland:
⏹100 arrested
⏹76 charged

— Kerri Kupec DOJ (@KerriKupecDOJ) August 31, 2020
 the MSM, Biden, K Harris they are all out there saying that the riots are all Trumps fault, ask yourself a simple question, if this is true why doesn't the Gov and Mayors let him send in the NG to shut it down, why are they resisting?
1 If they truly want it stopped why have they ordered the police to do nothing
2. Why did they allow chop/chaz
3. Wouldn't the Gov and Mayors want to shut it down to show that its all Trump fault and how they stopped him from ruining their states, cities and towns
---
Q
🤯 Are you seeing what I'm seeing? #17 pic.twitter.com/vDSBSaVCvX

— Mathematicallyi (@MathematicallyI) August 31, 2020
🇺🇸🇺🇸🇺🇸 pic.twitter.com/P4B58rblPV

— Mike Pompeo (@mikepompeo) August 31, 2020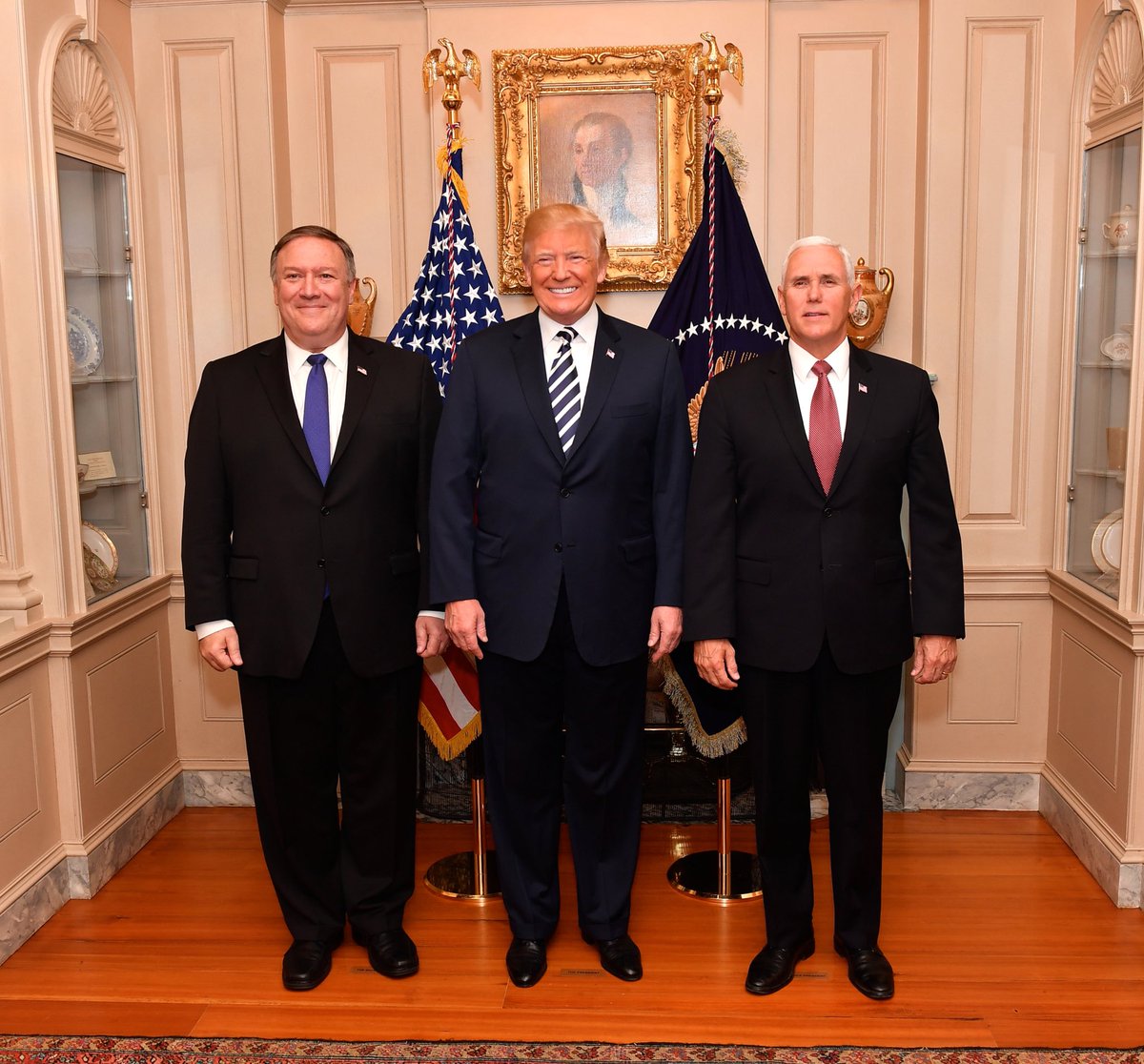 Monroe and Vice President Daniel D. Tompkins faced no opposition from other Democratic-Republicans in their quest for a second term. The Federalist Party had fielded a presidential candidate in each election since 1796, but the party's already-waning popularity had declined further following the War of 1812. Although able to field a nominee for vice president, the Federalists could not put forward a presidential candidate, leaving Monroe without organized opposition.
Monroe won every state and received all but one of the electoral votes.
Trump tweeted out law and order again, but this time the time stamp was 941
LAW & ORDER!

— Donald J. Trump (@realDonaldTrump) August 31, 2020
>>620749
These people are stupid.
Maxine stupid.
Q
"To breathe the fresh air of liberty, we must not fear to speak the words of freedom. Freedom comes from within, it is not something handed to us, we must be willing to sacrifice for it." — General Flynn