Trump Exposes The Invisible Enemy Hidden In The Dark Shadows,[DS] Panic – Episode 2265
The [CB]/[DS]/MSM push to bring down the economy has boomeranged on them. Instead of destroying the economy they have now destroyed their own economy in their state or city. The economy is moving forward, we are seeing V recoveries and the recoveries are getting stronger. The [CB] is panicking their system is failing, they need to cover it all up. The [DS]/MSM are now exposed, they exposed with the virus and with the riots. It's all falling apart, the move to get the grand jury information, to have Don McGahn testify and to get Trump's taxes have all failed. Trump exposes the invisible enemy and lets everyone know that people are hiding in the dark shadows calling the shots.
Check Out The X22 Report Spotlight YouTube Channel X22Report Spotlight
Please check Newzsentinel.com for the latest news on the economic collapse. The Sentinel Alerts are updated throughout the day.
---
Current News – 09.01.2020
Watch The X22 Report On Video
---
Economy
---
Political/Rights
Flynn update –

Judge Sullivan has effectively pushed back the resolution of the Flynn case until after the election.

Ordered a status report (with briefing schedule) by September 21. This will include a proposed oral argument date. pic.twitter.com/9pueIgeQ9l

— Techno Fog (@Techno_Fog) September 1, 2020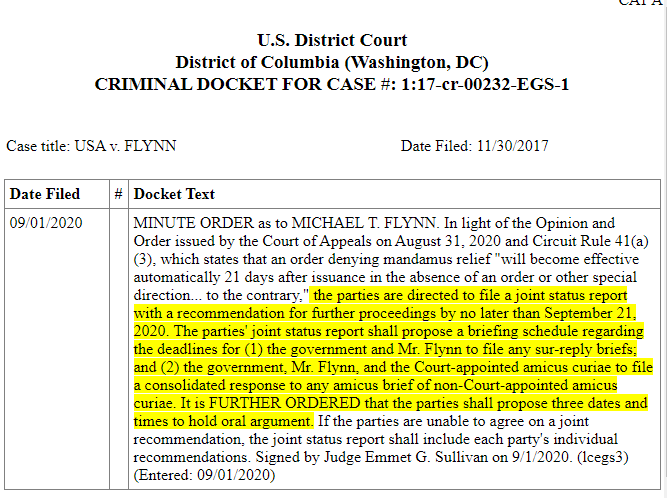 The [DS]/MSM/Ds KNOW they can't win without mail-in cheating, they are already telling you how they are going to do it, but their is a problem with this, there are countermeasures in place.  
---
False Flags
New COVID-19 cases in the United States have declined by 38% over the last month. pic.twitter.com/jD9RBPmlr5

— The White House (@WhiteHouse) August 31, 2020
TAKE A LISTEN
Iowa State allowing 25,000 fans at first football game despite rising COVID cases in state https://t.co/TIxYYQvrJy

— CBS News (@CBSNews) September 1, 2020
People are tired of watching the highly political @NBA. Basketball ratings are WAY down, and they won't be coming back. I hope football and baseball are watching and learning because the same thing will be happening to them. Stand tall for our Country and our Flag!!!

— Donald J. Trump (@realDonaldTrump) September 1, 2020
WHO's Tedros Warns "No Country Can Just Pretend The Pandemic Is Over" As Trump Embraces 'Herd Immunity'
Who is Taking the Beijing Bribes?…
ODNI John Ratcliffe made an interesting, frightening & stunningly open direct statement yesterday when he described intelligence evidence that China is putting on a full-court press against governors and local officials to retain their influence campaign in 2020.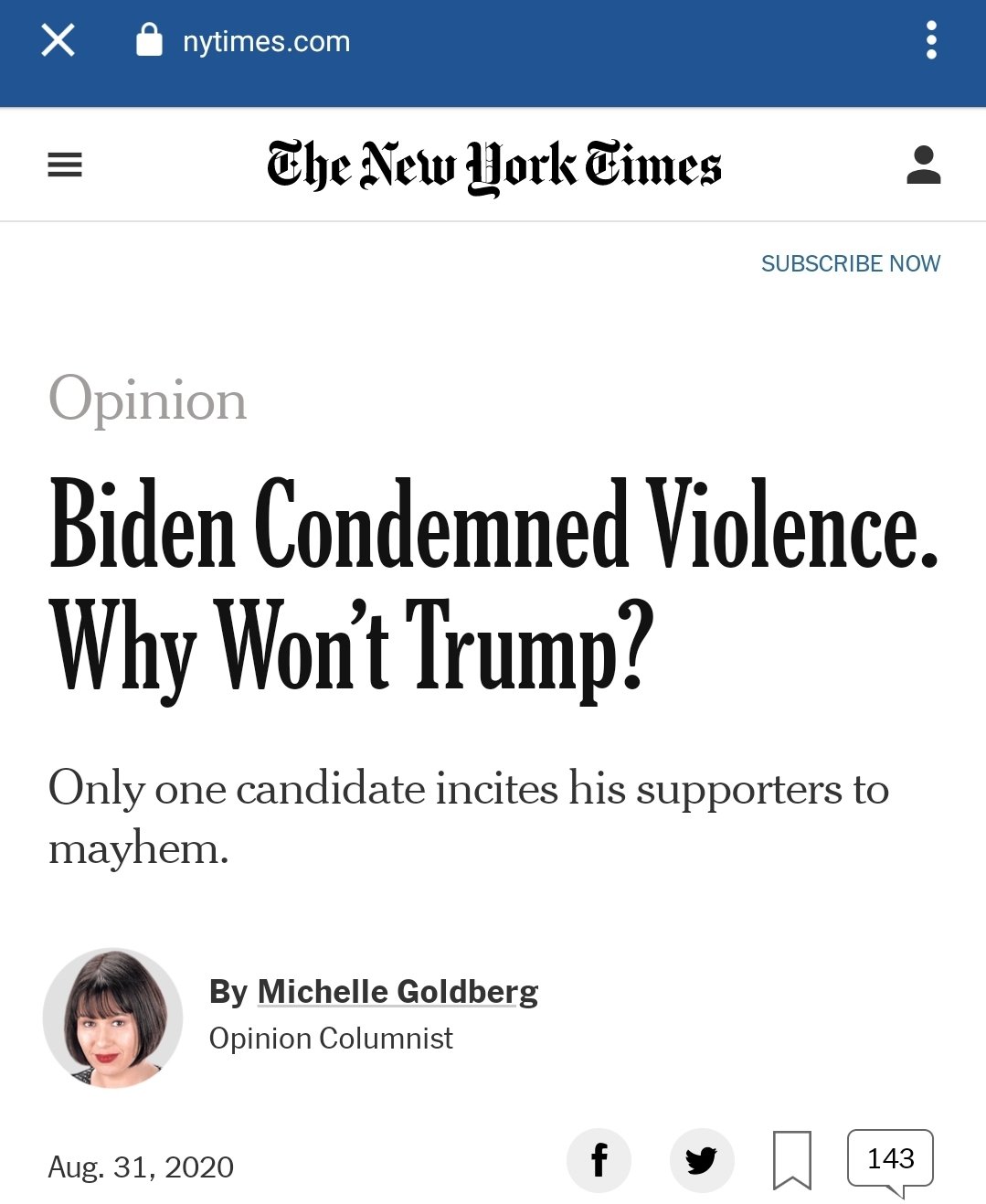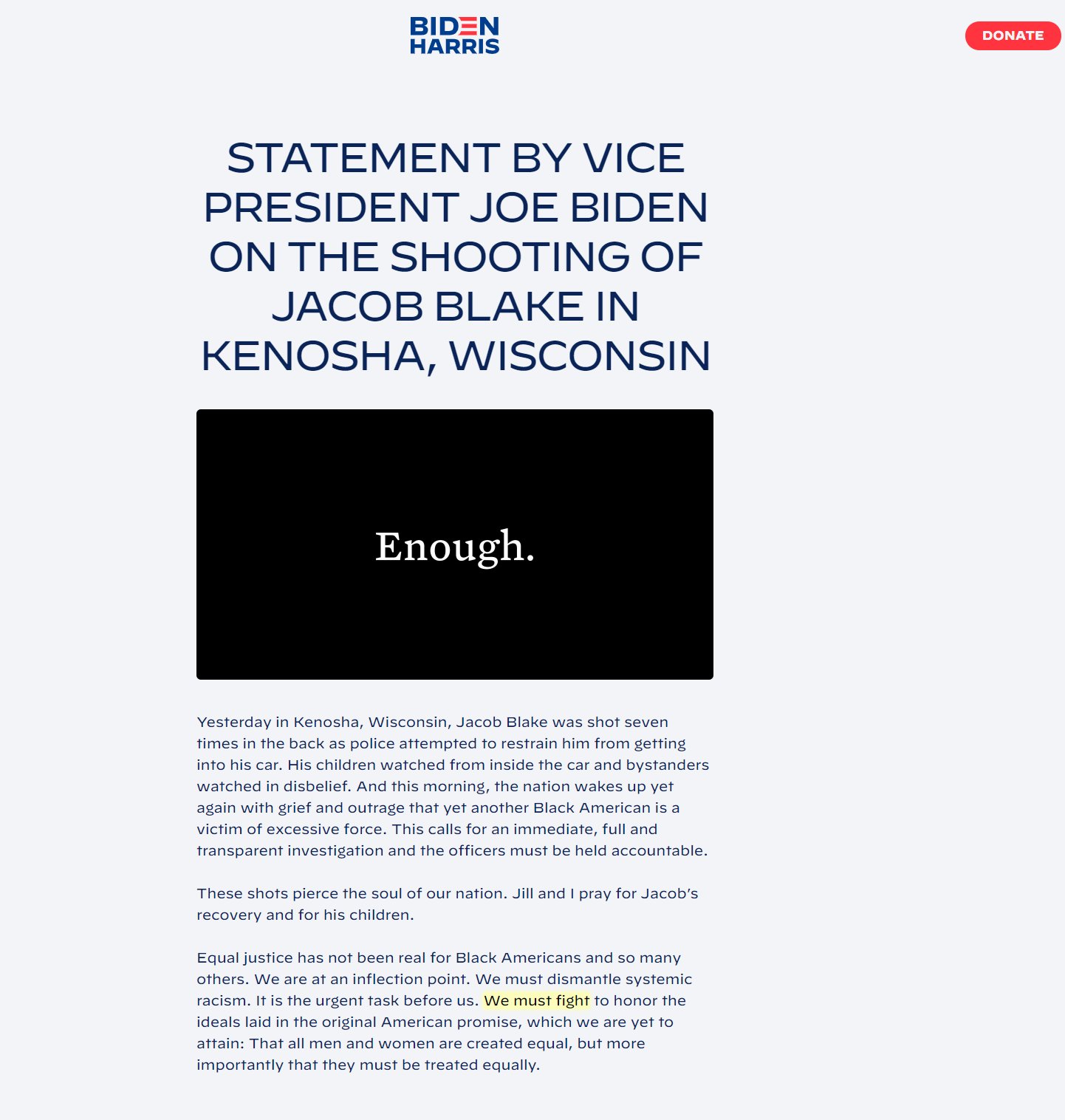 The day after the Jacob Blake shooting what did Joe Biden do, did he call condemn the rioting, bring in the police, bring in the NG, no he called for his supporters to fight  
 Riots have been ongoing, Trump offers federal forces. Local Democrats refuse, Rioting and looting continue. Now they are shifting the narrative and blaming Trump, the MSM is on board with this. But its too late, the evidence is already out there the people have seen it and understand who is to blame  
Then threatened the American voter, with this tweet
Does anyone believe there will be less violence in America if Donald Trump is reelected?

— Joe Biden (@JoeBiden) August 31, 2020
Vote the way we say or else will bring it to every state, city and neighborhood, 
Antifa rioters set off fireworks at @tedwheeler's NW Portland condo. They've also started a large fire on the street. #PortlandRiots pic.twitter.com/A3KnDvCBCv

— Andy Ngô (@MrAndyNgo) September 1, 2020
President @realDonaldTrump wants Law Enforcement to take care of rioters, not supporters pic.twitter.com/uVrrGt7J4s

— Team Trump (Text VOTE to 88022) (@TeamTrump) September 1, 2020
---
Q