No Escape, No Deals, Clock Activated, Panic Mode – Ep. 2694
Watch The X22 Report On Video
The economy under Biden/[CB] is falling apart and the people see it all. The job numbers are in and the manipulation is off the chart to try to make it look like the economy is recovering. Biden removes some tariffs for China, stage set. The [CB] is pushing forward with their CBDC. The [DS] narrative for the pandemic, Ukraine and everything else is falling apart. As big tech continues to ban people Trump is welcoming them onto Truth Social. The battle is here, the storm is here, buckle up, clock activated. The [DS] is now in panic mode, they know the people have turned on them, they don't have the narrative, they are failing. The great offensive is now in motion, there will be no deals, no escape only justice.
---
Economy
VIDEO:
Source: thegatewaypundit.com
 , today's payrolls report was a veritable shock: coming in at 467K, it was almost 4x the consensus median expectation of 125K, and was orders of magnitude above Goldman's forecast  of -250K. Putting the stunning, 3-sigma beat in context, it came above all 78 estimates, and was more than double the highest forecast of 225K from HSBC. Even more ludicrous were historical adjustments which saw December increased from 199K to 510K, November from 249K to 647K and so on.
The plot thickens:
 , here's what happened. First, looking at just the December to January change we find that while the seasonally adjusted number rose by an impressive 467K, the unadjusted number collapsed, tumbling from 150.349 million to 147.525 million, a 2.8 million drop (as it tends to do every time the year shifts from December to January) meaning that the entire delta in the January number – somewhere in the 3+ million range – is due to arbitrary adjustments overlaid on top of the data…

…Focusing on just 2021, we find something curious: the stunning print from the summer which saw June and July print at or over 1 million, have been slashed by almost 50%, at the expense of most recent months such that October added 29K, November added 398K and December added 311K jobs to what was the original print only as a result of seasonal adjustments. Said otherwise, March-July was revised lower by -1,061,000 while Aug-Dec was revised up by +817,000.
Zerohedge goes on to note –
 , "there has never been a January Seasonal Adjustment of this magnitude"
The overall theme is that the BLS apparently is now saying that they way overstated jobs this past summer and decided to move those overstatements to January. 
We saw a similar approach taken by the Burea of Economic Analysis (BEA) to the GDP in 2018.  President Trump's numbers were too good, so the BEA reduced Trump's numbers in 2017 and redistributed the increase in GDP to the Obama years.
The individuals running all these government agencies need to be prosecuted to the full extent of the law for falsifying information that is so central to the lives of Americans if this is indeed the case.  Casual observations indicate that something very dishonest is going on. 
Source: thegatewaypundit.com
Millions of illegal immigrants are getting a bigger tax refund than you. There is a massive tax loophole  which  provides billions of dollars in tax credits to undocumented workers  and, in many cases, people who have never stepped foot in the United States. And you are paying for it! 
The Internal Revenue Service says everyone who is employed in the United States – even those who are working here illegally – must report income and pay taxes. Of course, undocumented workers are not supposed to have a social security number. So for them to pay taxes, the IRS created what's called an ITIN, an individual taxpayer identification number. A 9-digit ITIN number issued by the IRS provides both resident and nonresident aliens with a unique identification number that allows them to file tax returns.
While that may have seemed like a good idea, it's now backfiring in a big way.
Each spring, at tax preparation offices all across the nation, many illegal immigrants are now eagerly filing tax returns to take advantage of a tax loophole, using their ITIN numbers to get huge refunds from the IRS.
The loophole is called the Additional Child Tax Credit. It's a fully-refundable credit of up to $1000 per child, and it's meant to help working families who have children living at home.
But 13 Investigates has found many undocumented workers are claiming the tax credit for kids who live in Mexico – lots of kids in Mexico.
"We've seen sometimes 10 or 12 dependents, most times nieces and nephews, on these tax forms," the whistleblower told Eyewitness News. "The more you put on there, the more you get back."
The whistleblower has thousands of examples, and he brought some of them to 13 Investigates. While identifying information such as names and addresses on the tax returns was redacted, it was still clear that the tax filers had received large tax refunds after claiming additional child tax credits for many dependents.
  the IRS has known about the problem for years.
"Keep in mind, we're talking $4 billion per year," 
Source:  wthr.com
President Joe Biden loosened tariffs placed on solar panel imports by the Trump administration   paving the way for Chinese companies to produce more panels for American consumers.
In January 2018, former President Donald Trump introduced the so-called safeguard tariff on solar cells, set at 30% and designed to phase down by 5% annually.
In November 2021, the U.S. International Trade Commission recommended that Biden maintain Trump's solar tariff at the same level to "prevent or remedy serious injury to the U.S. industry."
Biden issued a proclamation
Source: dailycaller.com
Sarah Bloom Raskin, a Duke University law professor and former deputy secretary of the Treasury, was nominated on Jan. 14 to be vice chair of supervision for the Federal Reserve Board of Governors. Republicans on the Senate Banking Commitee inquired into whether Bloom Raskin leveraged insider connections to help fintech firm Reserve Trust, on whose board she previously sat, obtain a 'master license.'
"A Fed master account gives Reserve Trust an enormous advantage over everybody else since it appears they're the only one who has it," said Republican Wyoming Sen. Cynthia Lummis. "Something doesn't smell right with the way this played out … they purchased your shares for almost $1.5 million. Even in this town that's a lot of money,"
Currently there is only one non-bank fintech company in the country with a Federal Reserve master account. That company was initially denied an account, but a year after Sarah Bloom Raskin joined the company's board, the company was granted it. This raises a lot of questions. pic.twitter.com/o0aNJXq5Hy

— Senator Cynthia Lummis (@SenLummis) February 3, 2022
Source: dailycaller.com
The Boston Fed published a long-awaited research on central bank digital currencies.
The effort was in partnership with the Massachusetts Institute of Technology's Digital Currency Initiative.
In this phase, researchers focused on concepts including cryptography, distributed systems, and blockchain technology to build and test platforms.
"Our primary goal was to design a core transaction processor that meets the robust speed, throughput, and fault tolerance requirements of a large retail payment system," the report said.
The researchers were able to produce one code base that was capable of handling 1.7 transactions per second. For most transactions, they were able to reach settlement finality in under two seconds. As a whole, the researchers said they met their goal of creating a core processing engine for a hypothetical general-purpose CBDC.
Source: businessinsider.com
Last week the Biden administration announced an upcoming executive order to coordinate anti-crypto rules across government agencies, including the Securities and Exchange Commission, the Office of the Comptroller of the Currency, and the Commodity Futures Trading Commission.
The announcement stressed national security, which has been the go-to excuse for bureaucrats who don't like Bitcoin—ironic considering the rate of criminal use is between six and 15 times higher in the traditional banking system than it is in Bitcoin. But, of course, traditional banks have more friends in Washington.
Crypto itself is increasingly mainstream. According to a recent Pew survey, 16% of Americans use cryptocurrencies like Bitcoin. Those 33 million Americans are disproportionately young—31% of Americans under age 30 use crypto. 
I
Why do people buy crypto? Many see it as a way to protect against a falling dollar—for them, crypto is a digital gold—one that is as anonymous as real gold or real cash, but one that can never be seized.
Source: dailysignal.com
---
Political/Rights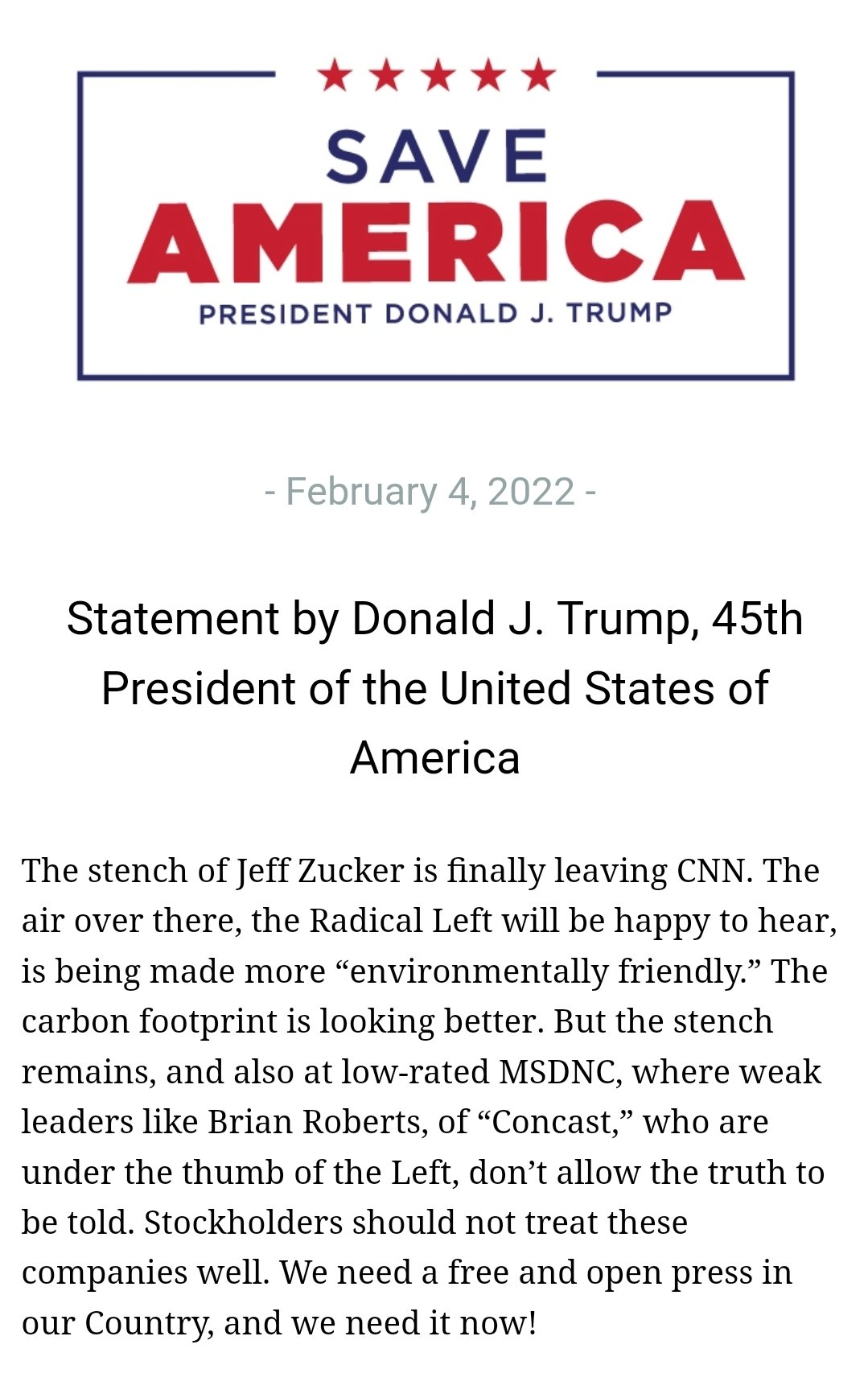 Kamala Harris loses ANOTHER staffer: Chief speechwriter becomes EIGHTH VP staffer to leave since her disastrous June border trip as exodus shows no signs of slowing
Kate Childs Graham is expected to leave the VP's office at the end of the month
She has been Kamala Harris' director of speechwriting for the past year 
It marks the latest departure as Harris looks to recover from poor poll ratings
Last year Harris was rocked by reports of unhappiness in her office 
Source: dailymail.co.uk
---
Geopolitical/Police State
Obamas Looking To Ditch Spotify Over Joe Rogan Controversy, Other Issues
Barack Obama and former first lady Michelle Obama have started shopping around for a new deal for their respective podcasts as their three-year deal with Spotify nears its end.
Source: zerohedge.com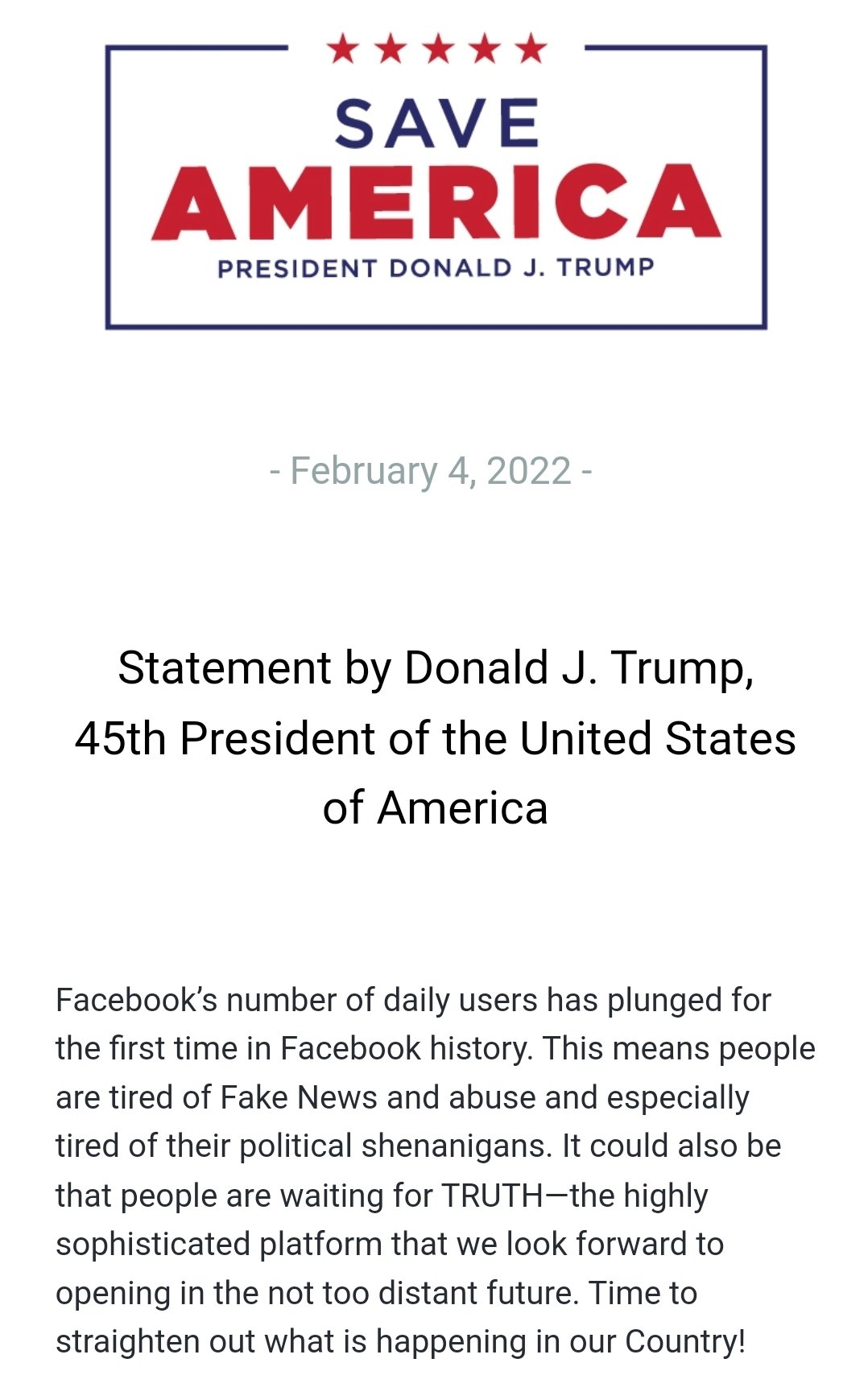 896
Q
!UW.yye1fxo
03/09/2018 06:20:45
 ID: 04b0ec
Archive Bread/Post Links: 599514 / 599627
Direct Link: 599627
Anonymous
03/09/2018 06:17:57
ID:3c9270
Archive Bread/Post Links: 599514 / 599614
Direct Link: 599614
>>599607
Pelosi warns US Olympians not to speak out against Chinese abuses while in Beijing
Nancy Pelosi 

u

rged U.S. Olympic athletes not to speak out against the Chinese Communist Party's human rights abuses while in Beijing, saying the athletes shouldn't risk "incurring the anger" of the "ruthless" CCP.
T
Some international athletes are reportedly planning on boycotting Friday's opening ceremony.
Source: washingtonexaminer.com
Meanwhile in Beijing…
Sjoerd den Daas, a correspondent for Dutch public outlet NOS, was physically removed by Chinese authorities during a live broadcast from the Beijing Olympics on Friday.
"Our correspondent @sjoerddendaas was pulled away from the camera by security guards at 12:00 pm live in the NOS Journaal. Unfortunately, this is increasingly becoming a daily reality for journalists in China. He is fine and was able to finish his story a few minutes later," NOS tweeted.
Some speculated NOS may not have shown their official permit on that square to be allowed to film there.
Instead of just asking the film crew to show their permit, Chinese officials flex their power and physically assaulted the reporter.
Source: thegatewaypundit.com
---
War
  State Department Spokesman Ned Price said, "The United States has information that Russia is planning to stage fabricated attacks by Ukrainian military or intelligence forces as a pretext for a further invasion of Ukraine."
Journalist Matt Lee then asked Ned Price what the declassified evidence was that the state dept was referring to.  Price responded that he just gave it to the audience; meaning his word was the evidence.  Matt Lee calls bullshit on Price, and things got really interesting.  
Source; theconservativetreehouse.com
The United States Doesn't Have To Go To War With Russia To Prevent A Russian War With Ukraine https://t.co/qdKdsrDPvN

— Sean Davis (@seanmdav) February 4, 2022
---
False Flags
Source:  thepostmillennial.com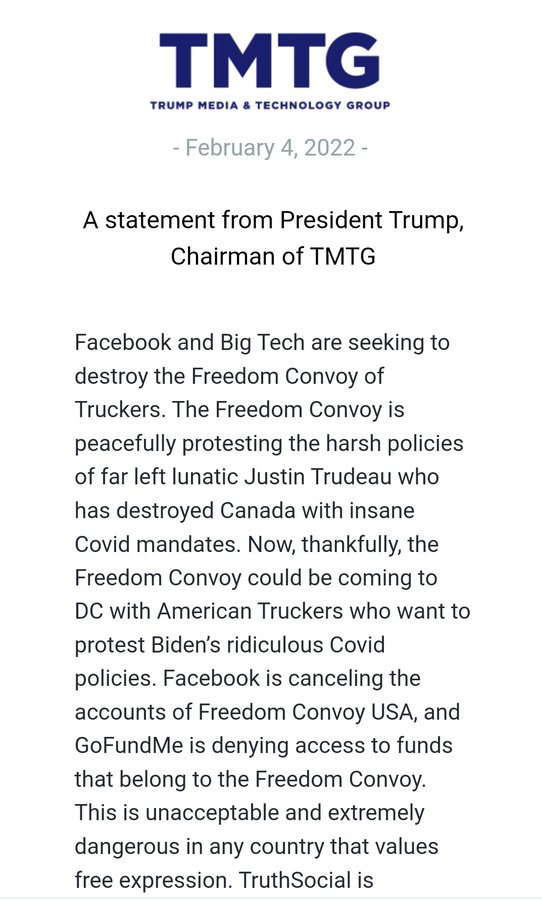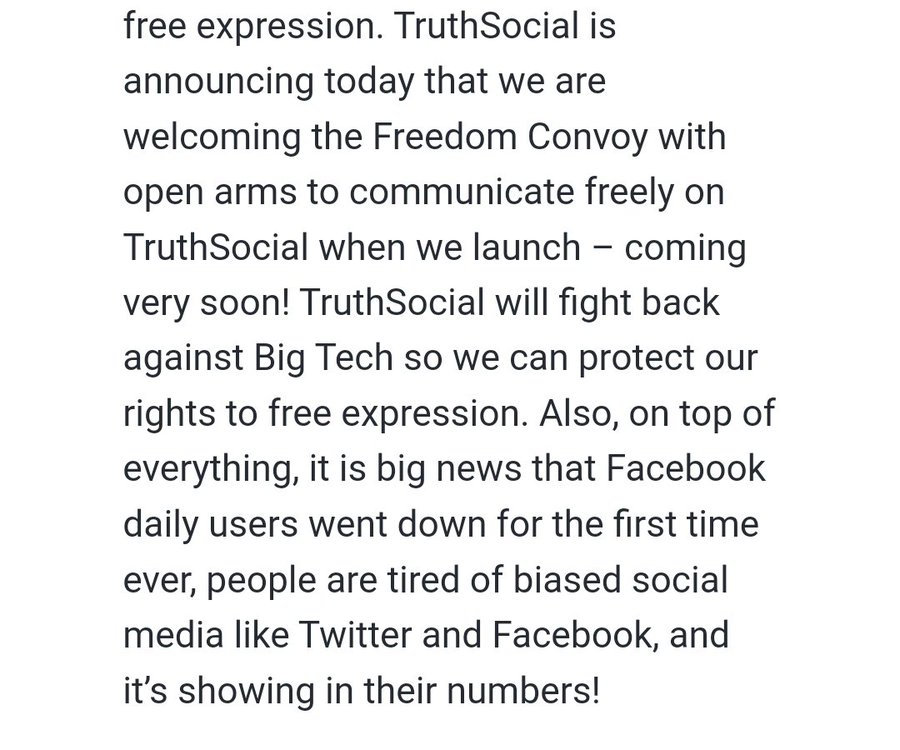 Faces aren't all the same size and shape, making finding a mask that fits securely pretty hard. Scientists floated some possible solutions to that problem, including taping the edges to your face and adding a layer of pantyhose overtop. https://t.co/r8LqrHnIBb

— Motherboard (@motherboard) February 3, 2022
Republican Virginia Gov. Glenn Youngkin filed a motion  to join a lawsuit against a school district for defying his executive order that overturned mask mandates.
Youngkin, along with Attorney General Jason Miyares and Superintendent of Public Instruction Jillian Balow, filed the complaint, motion for a temporary injunction and motion for a temporary restraining order on behalf of three parents filing suit against the Loudoun County School Board (LSCB). The plaintiffs alleged that the LCSB defied the governor's executive order allowing parents to opt their children out of wearing a mask in the classroom. 
Source: dailycaller.com
Major League Baseball is forcing a vax mandate on all coaches, trainers and on field staff in order for them to keep their jobs despite the fact players retain their right to medical freedom. This is a gross violation of their rights. We all need to let @MLB know how we feel! pic.twitter.com/9iFVSJv9YO

— Robby Starbuck (@robbystarbuck) February 4, 2022
The White House Throws Fauci 'Under the Bus': Jen Psaki Claims the Biden Administration Has 'Not Been Pro-lockdown'
White House Press Secretary Jen Psaki was confronted with a new Johns Hopkins comprehensive study that shows "lockdowns" were a comprehensive failure worldwide.
When asked about the irrefutable evidence that the lockdowns caused massive damage, but delivered no tangible benefits, Psaki went into full spin-mode."We've not been pro-lockdown — most of the lockdowns actually happened under the previous President," Psaki claimed. This is directly contrary to the policies advocated by Biden advisers, particularly Dr. Anthony Fauci.Obviously, Jen Psaki's lie about the White House never being 'pro-lockdown' is at direct odds with numerous statements given by Biden's chief Covid adviser Dr. Anthony Fauci.
---
Q
 Defend Florida released its Interim Report On Election Integrity Risks in the State of Florida.  The results of their canvassing work are shocking. 
Defend Florida released an interim report of their canvassing results in Florida to date.  The group of volunteers canvassed 14,631 individuals across numerous counties.  Only around 60% of those canvassed verified their registrations, nearly a third didn't validate their registrations.  Of the remaining voters interviewed (5,571), 89% didn't live at the address where they were registered at.
In addition, the report acknowledges that 800,000 registered voters in the 2020 Election should have been recorded as inactive.
We discovered that there are more than 800,000 voters who have not voted in 10 years or more.  By Florida law, the Florida Supervisors of Elections are required to set a voter to "inactive" after two years of not voting and remove the voter who is inactive if they remain inactive for 4 additional years.
Source: thegatewaypundit.com