Sometimes The Past Can Find The Future, Equal Justice Under The Law – Ep. 2693
Watch The X22 Report On Video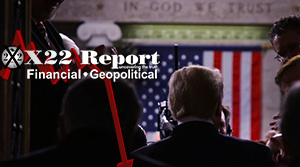 The [CB] banking system is based on debt and penalizing the people, the new system that is now emerging is the actual opposite. The old system is dead, the [CB] are now fighting to keep it, this has already failed. The patriots have made more moves and the [DS] is continuing to lose, checkmate is approaching. Sometimes if you look in the past you can find the future, this is not about a 4 year election, this is about destroying the [DS] system. There will be equal justice under the law. Trump is letting us know that Durham has more and he is going to produce it soon. The [DS] is now gearing up, the battle will be for all to see and the truth and facts will emerge.
---
Economy
BIPARTISAN BILL TO ELIMINATE TAXES FOR SMALL BITCOIN TRANSACTIONS
 A bipartisan bill introduced   would exempt bitcoin transactions from tax obligations if the associated capital gains are $200 or less, seeking to incentivize the digital currency's usage as a medium of exchange in the U.S. economy. Currently, any gain obtained from the sale of cryptocurrency must be reported as a taxable income regardless of the size or purpose of the transaction.
Source:  bitcoinmagazine.com
---
Political/Rights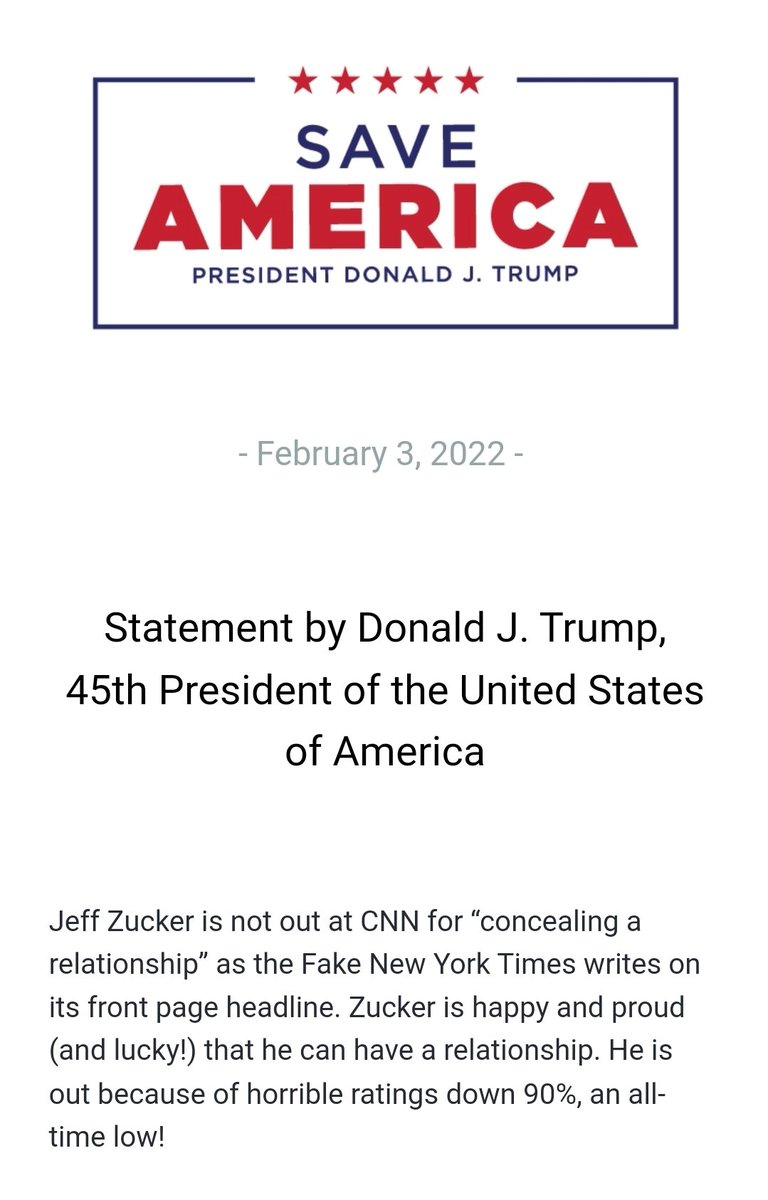 Biden Helped Block The First Black Woman From The Supreme Court
Joe Biden has once again been exposed as a massive hypocrite.
He is now promising to nominate a black woman to the Supreme Court.
He wants everyone to give him credit for this and is painting himself as someone fighting for black Americans.
In 2003 Bush nominated Judge Janice Rogers Brown to the U.S. Court of Appeals for the District of Columbia Circuit. Her nomination initially failed and Biden voted against her. She was then once again nominated in 2005. That time her nomination passed and once again Biden voted against her.
A month later, Justice Sandra Day O'Connor announced her retirement. Brown was on the shortlist. Biden went on CBS to promise that if Bush nominated Brown she would be fillibustered.
Source:  thepalmierireport.com
Rep. Jim Jordan (R-OH) said  that President Joe Biden's "deliberate" and "intentional" facilitation of illegal immigration across the southern border by millions of foreign nationals may lead to impeachment if Republicans win majorities in Congress.
Jordan remarked, "When you intentionally allow 1.9 million people in one year's time to come across your border, there's no other way you can interpret this other than it's deliberate. It's intentional."
The Ohio representative said impeaching the president "is something that our conference is going to have to look at closely and make a decision on, but it'll be a conference-wide decision" if Republicans secure a majority in the House of Representatives.
Source: breitbart.com
South Dakota's House of Representatives on  passed a bill championed by Gov. Kristi Noem (R) requiring K-12 and collegiate athletes to compete against athletes of their own sex, as opposed to their gender identity.
Senate Bill 46, called Fairness in Women's Sports, is headed to Noem's desk for signature after it was passed 50-17 — with opposition from seven Democrats and ten Republicans.
Source: breitbart.com
---
Geopolitical/Police State
Facebook parent company Meta is on pace to lose roughly $200 billion in market value as shares plummeted early Thursday.
The company's shares dropped as much as 23% in pre-market trading which, if the losses hold, would lose Meta roughly $200 billion in market value.
The drop follows an underwhelming earnings report released late Wednesday that showed Facebook's number of daily active users had declined for the first time in the company's history.
Source: dailycaller.com
Biden taking new action to combat rising crime and gun violence
President Joe Biden will launch a slate of new actions Thursday aimed at combating rising crime and gun violence in major metropolitan areas across the country.
Biden will announce the new programs during a visit to New York City on Thursday with Mayor Eric Adams and New York Gov. Kathy Hochul.
"The President is committed to serving as a strong partner for communities on the frontlines of the fight against crime. That's why his American Rescue Plan gives cities and states historic levels of funding that they can use to put more cops on the beat, and invest in community-based violence prevention and intervention programs," the White House said in a statement.
Source: washingtonexaminer.com
TIL: Biden's claim about cannon ownership is false. Private citizens actually could own cannons back in the day. https://t.co/ddvN5wqtEc

— Aaron Rupar (@atrupar) February 3, 2022
FBI Director Christopher Wray said   that when he learned how widespread Chinese spying in the U.S. was, it blew him away.
Reporter Pete Williams said, "Christopher Wray said when he became FBI director, the sheer amount of Chinese spying to steal American technology was a huge surprise."
Wray said, "This one blew me away. And I'm not the kind of guy that uses words like 'blown away' easily. We are opening a new China-related counterintelligence investigation about every 12 hours. We probably have over 2,000 of those investigations."
He continued, "There is no country that presents a broader, more severe threat to our innovation, our ideas and our economic security than China does. I'm referring not to the Chinese people, not to people of Chinese descent or heritage. What we're talking about here is the Chinese government and the Chinese Communist Party."
Source: breitbart.com
Q

 

!xowAT4Z3VQ

 

ID: 466abe

 No.979213

>>979093
TRUST SESSIONS.
TRUST WRAY.
TRUST KANSAS.
TRUST HOROWITZ.
TRUST HUBER.
Q
---
War
As many as 9,000 American citizens were left in Afghanistan when the U.S. military withdrew from the country Aug. 31, according to a report released Thursday by the Senate Foreign Relations Committee.
The report, signed by Foreign Relations ranking member Jim Risch of Idaho, reveals that State Department officials believed that between 10,000 and 15,000 Americans were in Afghanistan as late as Aug. 17. In the next two weeks, only 6,000 Americans were able to escape the country ahead of the Taliban takeover. In testimony in front of the 

House Foreign 

Affairs Committee, however, Blinken claimed that "

approximately 100-150 remained in 

Afghanistan who still wished to depart

."
Source: dailycaller.com
❗️Russian invasion of Ukraine no longer "imminent", says the White House, which had promised a Russian invasion every day for near enough two months

For a government that missed the Taliban offensive, foretelling a Russian invasion wasn't going to be easy pic.twitter.com/TjAerpVu7m

— Murad Gazdiev (@MuradGazdiev) February 2, 2022
President Joe Biden addressed the nation   regarding a U.S. military raid that resulted in the death of ISIS leader Abu Ibrahim al-Hashimi al-Qurayshi in Syria.
During the address, Biden gave an excuse for why at least 13 people, including 6 children and 4 women, were killed. Watch:
"President Biden said Abu Ibrahim al-Hashimi al-Qurayshi died by exploding a bomb that killed himself and members of his family, including women and children, as U.S. forces approached," the AP reported.
However, Syria Civil Defense has a different account of what happened.
"The Syria Civil Defense (The White Helmets) received reports about an airborne raid after midnight on Thursday. Later it was discovered that the airborne raid was carried out by U.S. special forces in Atma area in the Idlib countryside near the Syrian-Turkish border," SCD said.
"SCD teams made their way towards the scene but were unable to enter initially as a result of the clashes and bombing that followed the airborne operation," it reported. "The clashes concluded at 3:07 in the morning when helicopters exited the scene."
"Our teams managed to enter the building at 3:15 a.m," it continued. "The building has two storeys and a basement. The upper storey was partially destroyed."
"Our teams rushed an injured child to the hospital," the organization added. "The child's entire family was killed in the operation. The teams also rushed another person to the hospital who was injured in the clashes when he approached the scene to witness what was happening."
"The SCD teams recovered the bodies of at least 13 persons, including 6 children and 4 women, who were killed in the clashes and bombing that followed the airborne operation," SCD concluded. "The teams delivered 2 bodies to the Forensic Division in the city of Idlib."
Source: beckernews.com
47
Anonymous
11/02/2017 13:08:46
 ID: zGyR4tyi
4chan Thread/Post: 147591553 / 147636035
Direct Link: 147636035
1098
Q
!xowAT4Z3VQ
04/08/2018 20:50:07
 ID: 2706bb
Archive Bread/Post Links: 958588 / 958888
Direct Link: 958888
2675
Q
!!mG7VJxZNCI
02/01/2019 13:22:49
 ID: d73aee
Archive Bread/Post Links: 4989785 / 4989823
Direct Link: 4989823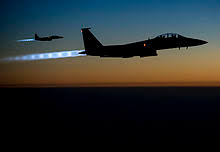 Image Name:
Sys_conf_spec_y.jpg
Filename:
27e35eb54205058d3fc50cafb5e941d3fa74ed5720c550d1c845c577fa3e24c2.jpg
The world is safer today because ISIS leader Abu Ibrahim al-Hashimi al-Qurayshi is dead.

— Mike Pompeo (@mikepompeo) February 3, 2022
---
False Flags
 Canada's Truckers for Freedom Convoy have now been joined by farmers and tow truck drivers, who have broken through the police blockades in a show of support for the truckers' anti-vaccine mandate movement.
Source: thegatewaypundit.com
Erin O'Toole was a pathetically weak voice who refused to stand boldly on behalf of the working-class protestors.
Source: theconservativetreehouse.com
The Freedom Convoy that has swept over much of Canada is now potentially facing military intervention.
"Canada's military may need to be deployed to clear Ottawa of protesters from the self-described 'Freedom Convoy' of truckers and their supporters opposed to coronavirus vaccine mandates," WaPo reported, citing the city's chief of police.
Ottawa Police Chief Peter Sloly said menacingly that "every single option" is being considered to end the "intolerable, unprecedented" protests against immoral vaccine mandates and Prime Minister Justin Trudeau.
Source: beckernews.com
FLASHBACK: Trudeau said in 2020 "it's never appropriate" for Canada to use army on its own citizens pic.twitter.com/zYbXv2FkZG

— The Post Millennial (@TPostMillennial) February 3, 2022
"Why would people who had enough understanding of the risk to go ahead and get the primary series — why we don't have more getting the booster," he asked. "I don't have an easy explanation for that."
The Biden Military Leadership disgraces America by losing wars and losing their minds. (3/3)

— Rep. Matt Gaetz (@RepMattGaetz) February 2, 2022
UK data: Covid19 was never significantly more dangerous to children than seasonal influenza (left, 2020)

Covid19 is now clearly less dangerous to children than seasonal influenza (right, 2022) https://t.co/9MzVKX8Qdh pic.twitter.com/q3tEeY4y80

— Infectious Disease Ethics (@ID_ethics) January 31, 2022
Two years into the Covid pandemic, Americans are finally embracing what should have been policy from day one — "individual choice; individual decision-making; individual accountability; individual responsibility," a columnist wrote.
The Monmouth poll found that fully 70 percent of Americans "say they've grown tired of all the coronavirus talk, and equally tired of all the coronavirus clampdowns on freedoms, and they also say it's high time to 'get on' with living."
Source: worldtribune.com
Our Administration has now shipped over 100 million N95 masks for Americans to pick up for free at convenient locations like pharmacies and community health centers. A total of 400 million masks will become available in the coming weeks.

— The White House (@WhiteHouse) February 2, 2022
Jeanne Stagg, a whistleblower who worked in Inpatient Utilization Management, approached Project Veritas after seeing cases coded as COVID-19 that she says should not have COVID-19 listed as the "primary diagnosis."
Stagg: "I've tried to raise awareness to my leadership and even with the Fraud, Waste, and Abuse Department, and it just kind of fell on deaf ears."
The Chief Medical Officer for United Healthcare of Louisiana (Medicaid) opined in a recorded phone conversation that the Medicaid rate for reimbursement of COVID-19 patients, which is faster and significantly higher, could be the motivation for the improper "primary diagnosis" codes.
"Oh, yes. Yeah. I would think that there's some motivation that it's driving higher rates of reimbursement or quicker reimbursement, or something, because otherwise there's no reason to put, you know, something like that as a leading diagnosis in an asymptom– basically asymptomatic patients," said Dr. Morial, Chief Medical Officer for United Healthcare of Louisiana.
The Louisiana Department of Health and Hospitals has suspended utilization review which is the process of determining whether health care is medically necessary for a patient or an insured individual. The whistleblower says this could be a major contributing factor to spikes in COVID numbers, which then influence public health decisions.
Source: projectveritas.com
"By continuing to refuse to cooperate with our request, HHS and NIH are choosing to hide information that will help inform..origins of..ongoing pandemic, prevent future pandemics, strengthen..national security..and restore confidence in..public health experts and infrastructure."

— Richard H. Ebright (@R_H_Ebright) February 2, 2022
Placing the credibility of the NIH at risk–and angering the body that appropriates funding for the NIH–solely to protect one serially misfeasant former NIH official and one serially misfeasant current NIH official.

— Richard H. Ebright (@R_H_Ebright) February 2, 2022
It is unlawful for a federal agency to to refuse to respond a Congressional inquiry made under the Seven-Member Rule (https://t.co/K4DqfdOztg; https://t.co/8oNw5ZrzC4).

The 07/15/2021 inquiry to NIH was made under the Seven-Member Rule. The refusal to respond is unlawul.

— Richard H. Ebright (@R_H_Ebright) February 2, 2022
NIH is shredding Wuhan documents and notes?

Today, a Capitol Hill letter to HHS & NIH quotes (in footnote 10) an apparent whistleblower saying WIV meeting notes had to be destroyed & were put in the "shred box."

NIH Advisor's notes from a "study section"
Hmm? #TransparentTony pic.twitter.com/kHoICywfV7

— sheila (@capitolsheila) February 2, 2022
Translation: Biden is going to pump hundreds of millions into Big Pharma under the guise of funding cancer research and big pharma PACs will in turn return the favor by funneling untold quantities of money back into electing Democrats in 2022 and 2024.
And I am not speculating. https://t.co/WpcYXwBAp0

— Rising serpent 🇺🇸 (@rising_serpent) February 3, 2022
The leaders of Black Lives Matter have 60 days to produce information about the charity's $60 million bankroll, according to a letter from the California DOJ  r.
 BLM has no known leader in charge of its giant war chest since its co-founder resigned in May – and that the Los Angeles address they list on their tax filings is wrong.
"The organization BLACK LIVES MATTER GLOBAL NETWORK FOUNDATION, INC. is delinquent with The Registry of Charitable Trusts for failing to submit required annual report(s)," reads the letter from California AG Rob Bonta.
BLM is also prohibited from "soliciting or disbursing charitable funds" in California until it submits its 2020 Form 990 and other financial records to the state, the California DOJ informed the charity Monday. The letter added that the Black Lives Matter Global Network Foundation, the legal entity that represents the national BLM movement, faces fines for "each month or partial month for which the report(s) are delinquent."

"Charitable assets cannot be used to pay these avoidable costs," the California DOJ warned BLM. "Accordingly, directors, trustees, officers and return preparers responsible for failure to timely file the above-described report(s) are personally liable for payment of all penalties, interest and other costs incurred to restore exempt status." -Washington Examiner
If they fail to come clean, California may revoke BLM tax-exempt status and impose fees, in addition to holding directors personally liable.
Meanwhile, the state of Washington ordered BLM to "immediately cease" fundraising i  until they similarly come clean about their finances.
Source: zerohedge.com
---
Q
The U.S. public is purposefully being kept in the dark about what actually happened on January 6. But it isn't Donald Trump or his associates that stand in the way — it's the Democrat-led Congress.
The Capitol Police are seeking to shut down a legal request for its communications and surveillance video on January 6, as was requested in connection with a Judicial Watch lawsuit.
 
The Speaker Pelosi-led House "has argued that the videos and emails are not public records, there is no public interest in their release, and that 'sovereign immunity' prevents citizens from suing for their release," Judicial Watch pointed out.
The Capitol Police's excuse for not providing transparency to the public, more than one year after the highly controversial and politically consequential incident, did not satisfy Judicial Watch.
"In 'the courts of this country' – including the federal courts – the common law bestows upon the public a right of access to public records and documents … the Supreme Court was unequivocal in stating that there is a federal common law right of access 'to inspect and copy public records and documents',' Judicial Watch wrote. "[T]he general rule is that all three branches of government, legislative, executive, and judicial, are subject to the common law right. The right of access is a precious 'common law right … that predates the Constitution itself."
Source: beckernews.com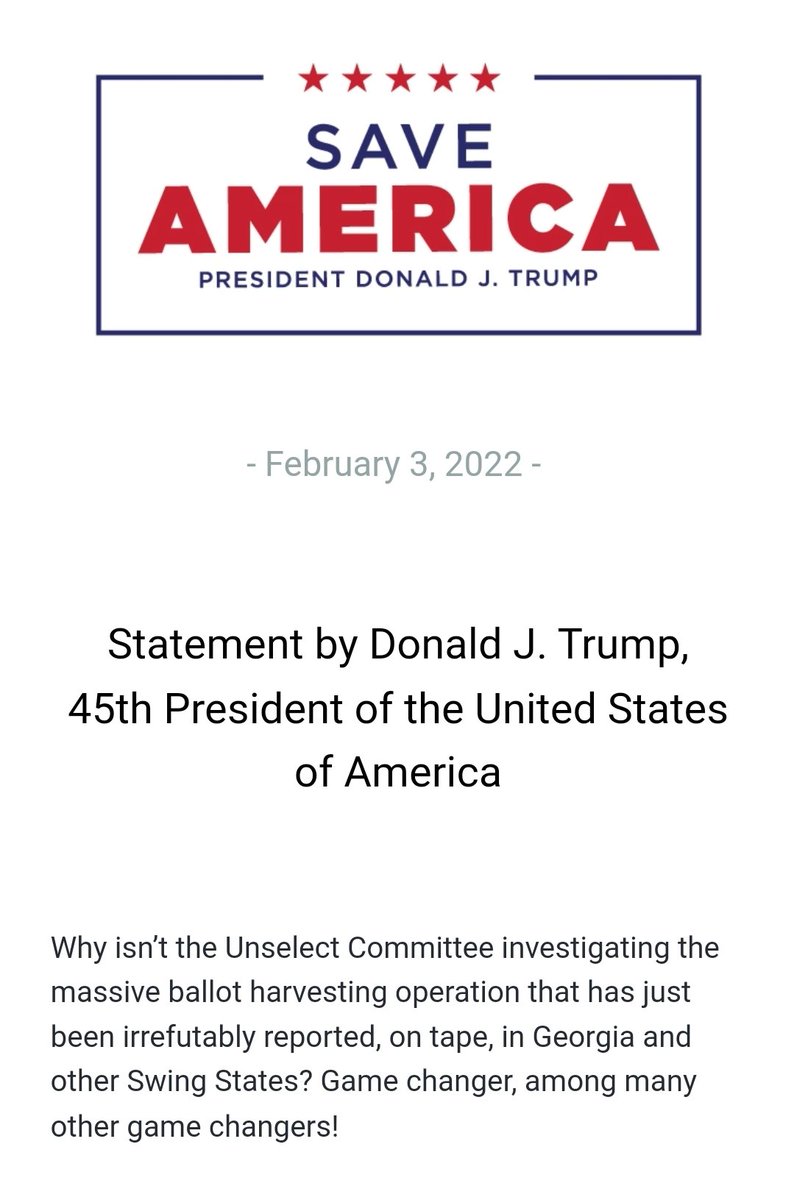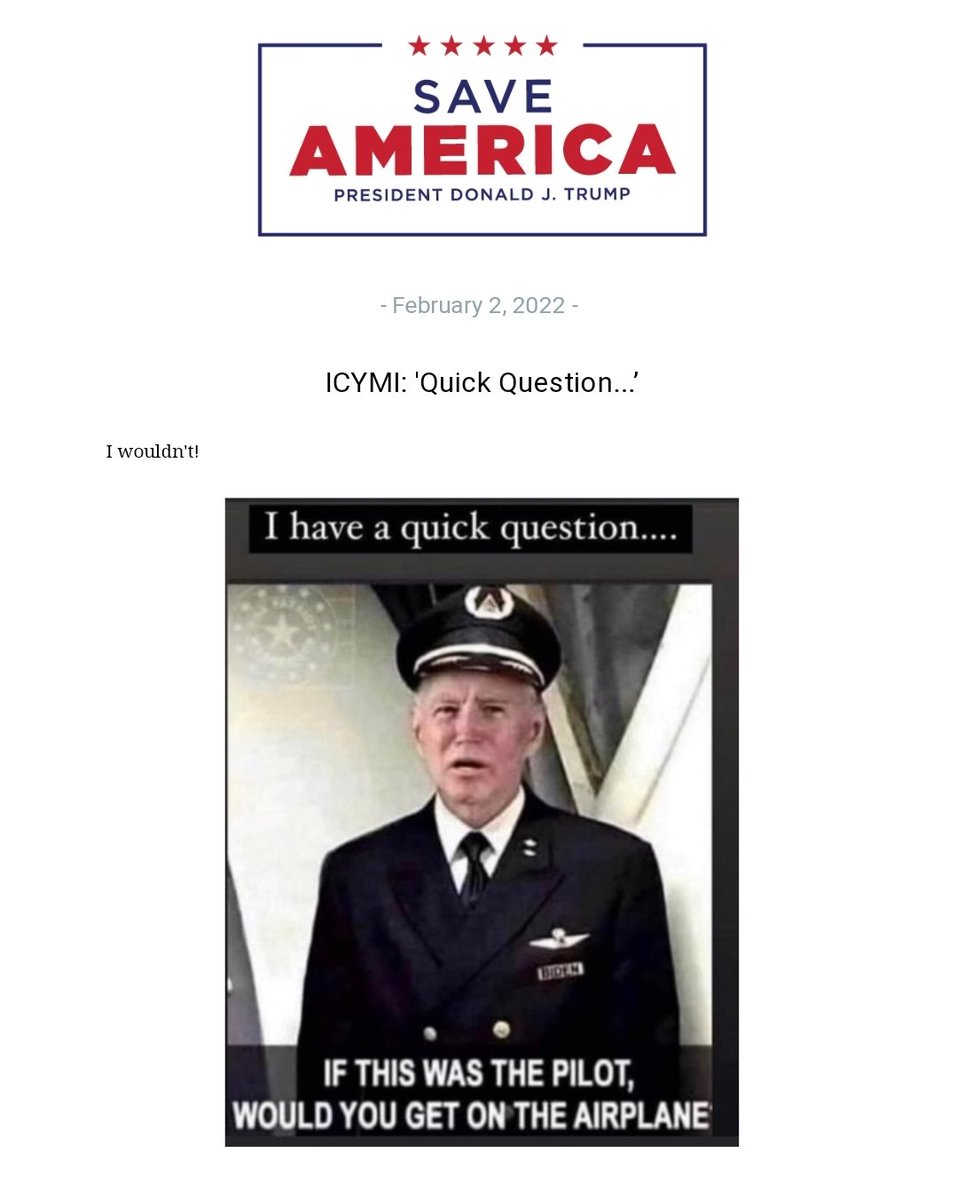 Michelle Obama: Democrats' 2024 'break glass in case of emergency' candidate
  as the Democrats' "best hope," Hillary pales in comparison to another former first lady, Michelle Obama.
Before considering all the reasons, here is a pertinent trivia question: Who topped 2021's list of the world's most admired women? According to a global survey conducted by YouGov, Michelle Obama was the leader. Kamala Harris ranked 11th, with Hillary Clinton 12th.
Source: thehill.com
17 percent see path to reinstate Trump before next election: poll
Source:thehill.com
Former President Donald Trump has heard that "there's a lot coming" from the wide-ranging investigation led by Special Counsel John Durham, who is probing the origins of the FBI's investigation into Trump's 2016 presidential campaign.
"I hear there's a lot coming," Trump told former top aide Kash Patel on The Epoch Times' "Kash's Corner." The interview will premiere at 8 p.m. Eastern on Feb. 7 on EpochTV.com.