Old Guard Power Structure Being Destroyed, Evil Is Global, US Is The First Domino – Ep. 2631
Watch The X22 Report On Video
The [CB] is now moving forward with their plan, they are trying to install Saule Omarova to push their agenda forward and transform the US to prepare for the Great Reset. Trump lets the people know that they will get hit with higher taxes and its not just going to hit the wealthy. The people see the truth. What we are witnessing the old guard power structure being destroyed. The evil is not just in the US but it is global. The US will be the first domino to fall. The patriot are now ready to control information, this will destroy the [DS] once and for all. Election fraud is now being presented to the public one drip at a time. The [DS] has lost control of the pandemic narrative, they know they lost, but they will push with something else. Scavino sends message that it is all about to go down.
---
Economy
The Senate Banking, Housing, & Urban Affairs Committee held a confirmation today for Joe Biden's communist nominee Saule Omarova to be Comptroller of the Currency.   y.

Ms. Omarova has advocated for government intervention in the allocation of all resources used within the finance and banking system, completely reversing the free market allocation of capital in the economy.   Omarova's position of federal control is unchanged throughout her life, yet she has attempted to add nuance and denial to a life-long history of working on this process.
Ms. Omarova is the tip of the spear in using finance and banking to implement the regulatory controls needed to support the Green New Deal, where government would intervene and deny capital to private interests who would not be in alignment with leftist energy policy and total economic change via Build Back Better.  Today she was confronted by several senators within the banking committee.  WATCH:
Source: theconservativetreehouse.com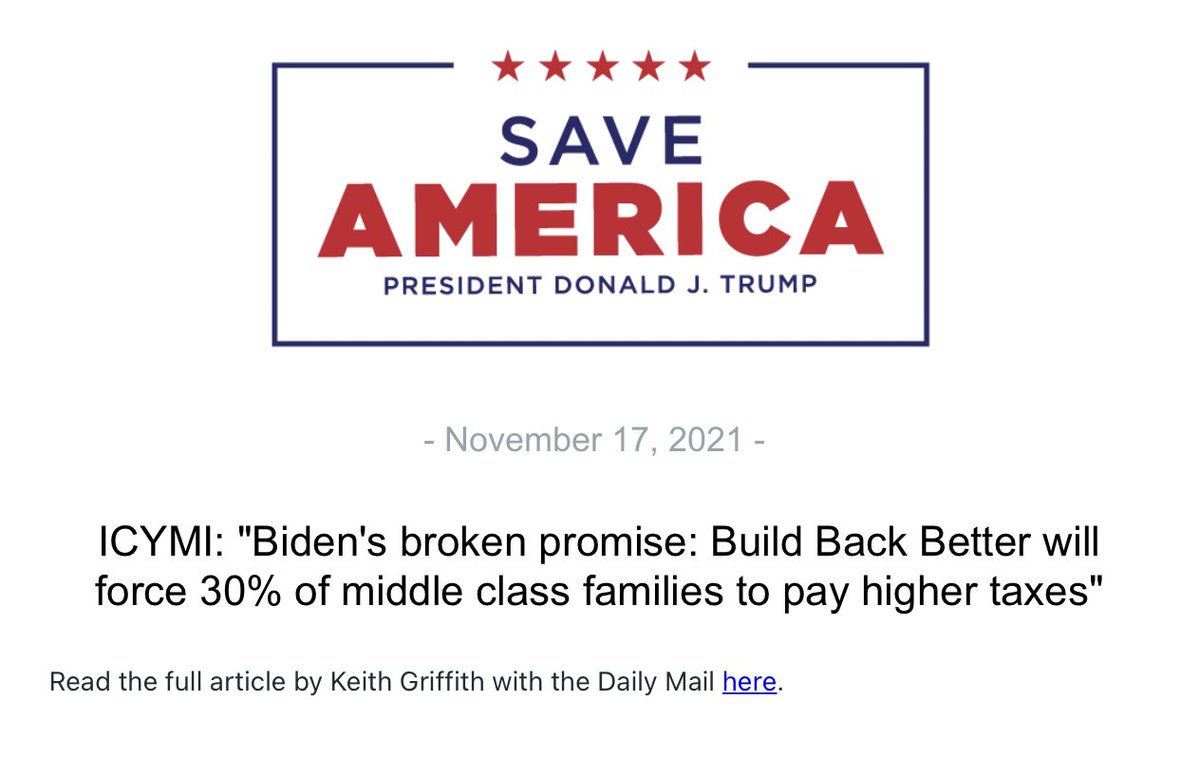 Biden's broken promise: Build Back Better will force 30% of middle class families to pay higher taxes – breaking president's vow to only tax the super-rich, analysis finds
Tax Policy Center analysis finds some middle class taxpayers would pay more
Increases would be modest, and the average household would not pay more
But Biden has vowed nobody making under $400,000 would see an increase
H 
President Joe Biden's Build Back Better plan could raise taxes modestly for some middle-class households, despite his vow that anyone making less than $400,000 would not see an increase, according to a new analysis.
'Taking into account all major tax provisions, roughly 20 percent to 30 percent of middle-income households would pay more in taxes in 2022. However, their tax increases would be very small,' non-partisan Tax Policy Center wrote in a report.
'Among those with a tax increase, low- and middle-income households would pay an additional $100 or less on average. Those making $200,000-$500,000 would pay an average of about $230 more,' the report added.
Source: dailymail.co.uk ---
Political/Rights
Script supervisor Mamie Mitchell, who called emergency services after Baldwin shot Hutchins, filed the lawsuit (pdf) in Los Angeles County Superior Court, accusing the actor of having fired the gun without any valid reason to do so.
"Alec Baldwin intentionally, without just cause or excuse, cocked and fired the loaded gun even though the upcoming scene to be filmed did not call for the cocking and firing of the firearm," Mitchell said in the lawsuit. "Mr. Baldwin chose to play Russian Roulette with a loaded gun without checking it and without having the armorer do so."
"There was nothing in the script about the gun being discharged by defendant Baldwin or by any other person," the lawsuit adds.