One by One All The Exits Are Being Blocked WW, Hold, Wait For It – Episode 2125
Podcast: Download (Duration: 42:51 — 44.4MB)
The economic storm is here, the market continue to make huge swings down and up. China is losing the economic power as the US becomes stronger. The IRS does not want to extend the tax period, [CB] not controlled. Trump now unleashed the economic hammer, the economy is now turning. The [DS]/MSM are pushing this event to the extreme, they are fighting for their lives, but the patriots are shutting down all the exits one by one. Future does prove the past, the patriots knew this was coming they were prepared for for this. Censorship on the social media sites have been removed, the patriots are now in control, next phase coming.
Check Out The X22 Report Spotlight YouTube Channel X22Report Spotlight
Please check Newzsentinel.com for the latest news on the economic collapse. The Sentinel Alerts are updated throughout the day.
---
Current News – 03.18.2020
Watch The X22 Report On Video
---
Economy
Call it paradox, irony, karma, or even tragedy, but China emerges from its deceit about the coronavirus outbreak in its weakest position since its Westernization began under Deng Xiaoping. And the U.S., after some rocky months ahead, if it stays calm, will likely reemerge in its strongest state in memory vis-à-vis its rivals.
  the U.S. will emerge stronger.
Source: nationalreview.com
Treasury Secretary Steve Mnuchin confirmed  IRS will not push back its April 15 tax filing deadline due to the coronavirus pandemic. 
Source: dailycaller.com
Trump Invokes Defense Protection Act As Coronavirus Ravages Economy
President Donald Trump invoked  the Defense Protection Act, allowing the federal government to require the private sector to produce much-needed medical equipment to combat the coronavirus.
Source: dailycaller.com
---
Political/Rights
I thought this was a good explanation on Gab: pic.twitter.com/JyGxcgoJx9

— JC (@Jewels_R5) March 17, 2020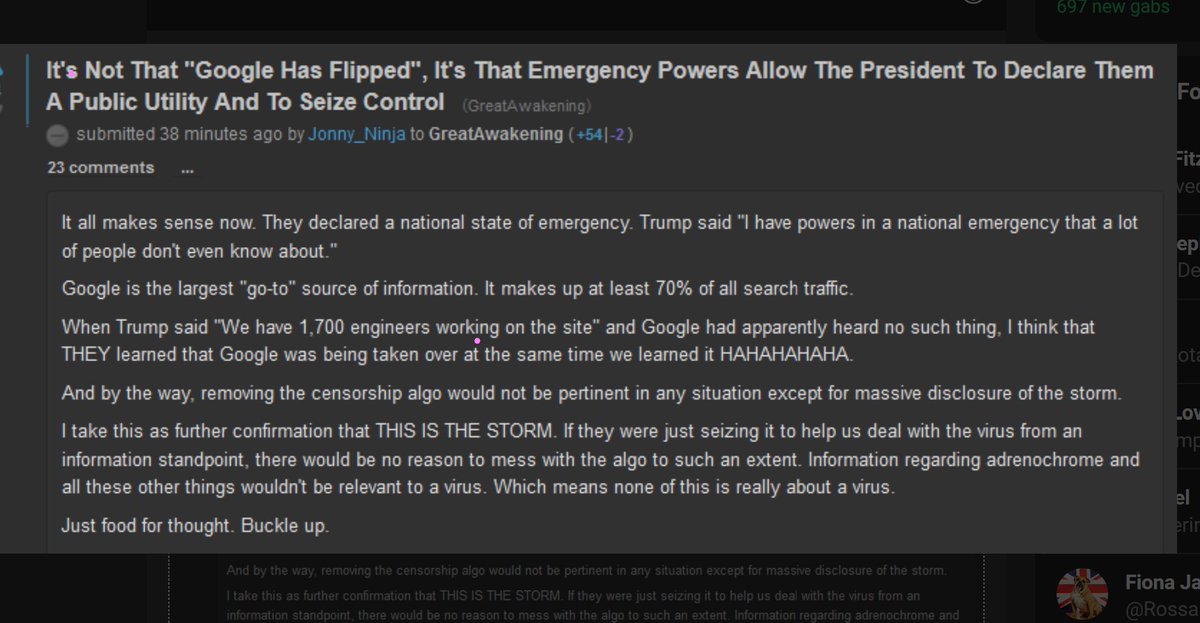 Holy trends Batman, look at that spike in #QAnon searches right now!

Some sort of major shift has taken place. pic.twitter.com/9k6vuyJaZS

— Jordan Sather (@Jordan_Sather_) March 18, 2020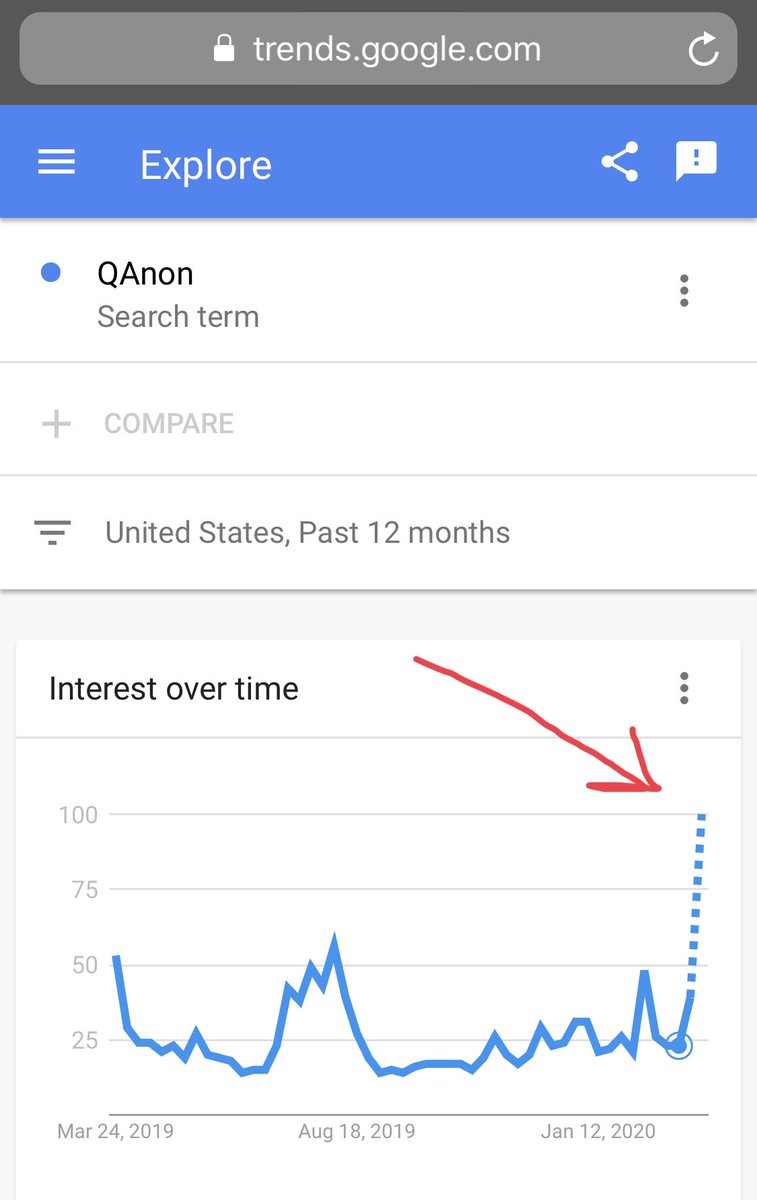 "Rachel Chandler" is good to go on Google images.🇺🇸✝️ pic.twitter.com/QbQ2uAbmm4

— Douglas Belmore (@TheQniversity) March 17, 2020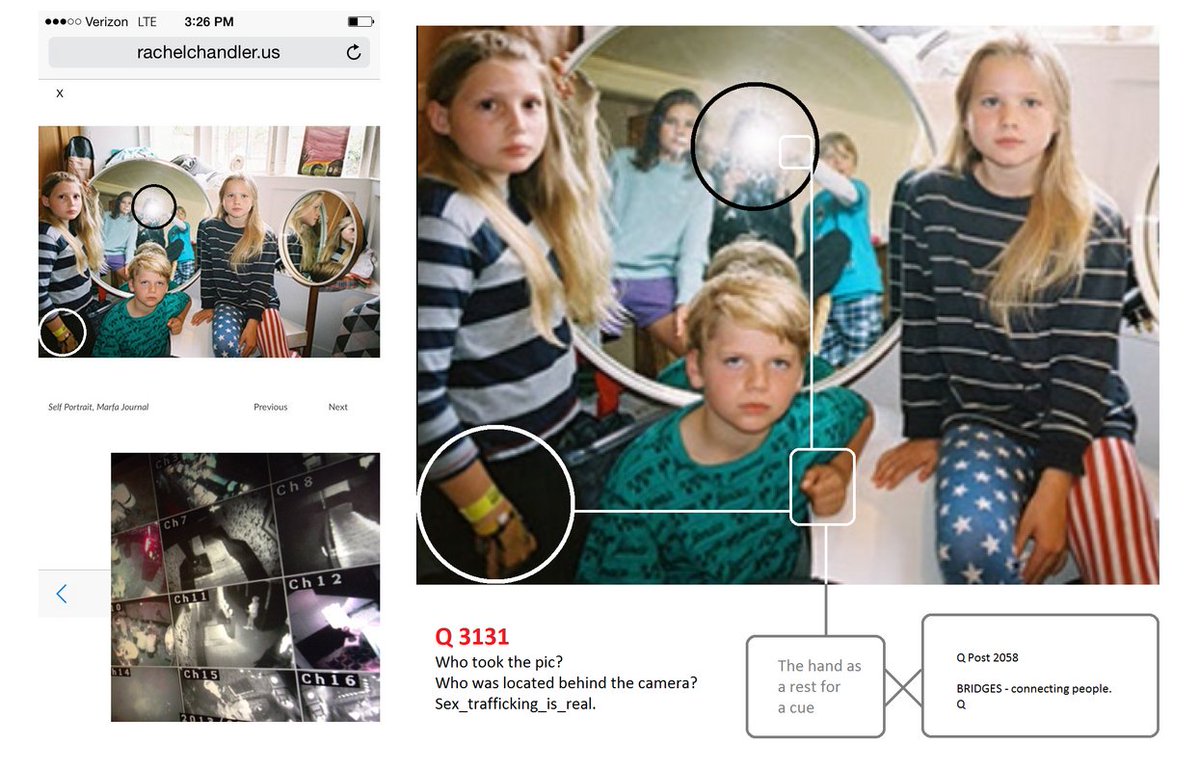 ---
False Flags
This is FALSE

President Trump did not have a "slow start"

Travel warning for Wuhan 1/6

CDC activated emergency ops 1/21

Shut off travel from China on 1/31 (while Democrats were in the middle of their impeachment sham)

Why are Democrats using China's communist talking points? pic.twitter.com/FQQli04jat

— Elizabeth Harrington (@LizRNC) March 18, 2020
What's up with celebrities who have "self-quarantined" posting odd pics of Corona brand typewriters? Hanks' pic posted on Twitter at 17:17 on 17 March. Who packs old typewriters when traveling? Who even still uses typewriters? Weird. pic.twitter.com/rowsfFzkHB

— Lisa Mei Crowley 🐸 (@LisaMei62) March 18, 2020
When looking at Tom Hanks tweet why post at exactly 17:17 and March 17
The president is turning to racist rhetoric to distract from his failures to take the coronavirus seriously early on, make tests widely available, and adequately prepare the country for a period of crisis.

Don't fall for it. Don't let your friends and family fall for it.

— Hillary Clinton (@HillaryClinton) March 18, 2020

Why is Trump continually calling out china? He wants everyone looking at China not Russia.
Congress needs to act to make voting by mail the norm going forward, with the specifics outlined by election expert Marc Elias below to make it accessible for all. https://t.co/K2TlHIJx2d

— Hillary Clinton (@HillaryClinton) March 18, 2020
The tide is turning… pic.twitter.com/ST8lLJ3BoW

— Lisa Mei Crowley 🐸 (@LisaMei62) March 18, 2020
Meet the Director General of World Health Organization who Severely Overstated the Fatality Rate of the #coronavirus Leading to the Greatest Global Panic in History
He Nominates DiCaprio, Fonda and Greta in fighting
#COVID19 #TruthMatters https://t.co/lq1e9A4MAn

— BlueSky⭐️⭐️⭐️ (@QBlueSkyQ) March 17, 2020
This is the Chief of World Health Organization who declared the pandemic! The WHO is partnered with the UN – Above the CDC
Tedros Ghebreyesus with some more friends
The swamp runs deep🐍 #COVID19
Trust the Plan – MI in Control #StPatricksDay pic.twitter.com/QfxlpxumJP

— BlueSky⭐️⭐️⭐️ (@QBlueSkyQ) March 17, 2020
This is the Chief of World Health Organization who declared the pandemic! The WHO is partnered with the UN – Above the CDC
Tedros Ghebreyesus with some more friends
The swamp runs deep🐍 #COVID19
Trust the Plan – MI in Control #StPatricksDay pic.twitter.com/QfxlpxumJP

— BlueSky⭐️⭐️⭐️ (@QBlueSkyQ) March 17, 2020
DEVELOPING: China pressured the World Health Organization to play down the seriousness of COVID-19 in January & WHO has praised China's response while steering blame from it. Why? China's WHO contributions have grown by 52% since 2014 to $86 mil &so has China's influence over WHO

— Paul Sperry (@paulsperry_) March 18, 2020
The National Guard has deployed 1,560 personnel across nearly half the country in a move meant to help besieged healthcare workers deal with the influx of coronavirus patients.
The Air and Army National Guard are working in 22 states, including some of those hardest-hit by the coronavirus: New York, New Jersey, and Colorado. The Guard has nearly quadrupled the 400 personnel the Pentagon said last Friday had been sent out. Since late last week, the number of confirmed cases in the United States has shot up to nearly 6,000 by Tuesday afternoon.
Source: washingtonexaminer.com
Guard has long supported local officials in health emergencies
 While the National Guard is often called out by governors to respond to natural and man-made disasters, Guard members also have a long history of responding to public health emergencies.
Since the Guard's establishment in 1636, members have responded to outbreaks of smallpox, Spanish flu, yellow fever, cholera, hoof-and-mouth disease and typhus, said Dr. Richard Clark, a historian with the National Guard Bureau.
"You would need a book to describe all the ways that they were employed [during national medical emergencies]," said Clark. "But, the one consistency is that whenever they were employed, they were highly effective."
One of the earliest Guard responses to a public health crisis was in 1792 when members of the Massachusetts National Guard helped inoculate people from smallpox, said Clark. A year later, the Maryland National Guard was called upon to implement quarantine measures in response to a yellow fever outbreak. Guard members in Tennessee, Florida and Louisiana also responded to yellow fever outbreaks throughout the mid-1800s.
In 1910, the Michigan National Guard supported similar quarantine efforts led by local officials in response to smallpox. Guard members in Georgia responded similarly to an outbreak of the disease in 1800.
"Prior to approximately 1920, the National Guard and the organized militia often generally supported [local officials] by enforcing quarantines and providing security," said Clark.
The 1918 outbreak of the Spanish flu, which affected about one-third of the world's population, also led to a change in public health response measures.
"Advances in public health, technology and medicine meant that the epidemics and plagues of the past became fewer and far between," said Clark. "As we better understood the causes of disease, and how diseases are transferred, American public health professionals became proactive more than reactive."
The National Guard also adjusted to respond with those changing approaches, said Clark.
Source: nationalguard.mil
We will be, by mutual consent, temporarily closing our Northern Border with Canada to non-essential traffic. Trade will not be affected. Details to follow!

— Donald J. Trump (@realDonaldTrump) March 18, 2020
Coronavirus travel ban prevents ultra-wealthy from leaving on private jets
 The world's ultra-rich looking to escape coronavirus hot spots are being turned away from private jet companies despite offering vasts sums of money to secure a seat.
Some private jet companies are being forced to turn away clients due to the travel restrictions imposed by governments to try to contain the spread of the virus, which has taken a foothold in countries around the world.
Despite the surge in bookings, the private jet industry is also affected by the same travel restrictions as major airlines.
"
Source: foxnews.com
Reports of 'power grid' attacks (6 mo prep) should be disregarded. While attacks do occur, we are safeguarded by a 'Black Eye'. Q
Q

 

!!mG7VJxZNCI

 

ID: 089200

 No.4280699

Q – Should we be prepping for some kind of shutdown?
>>4280617
No.
Reports of 'power grid' attacks (6 mo prep) should be disregarded.
While attacks do occur, we are safeguarded by a 'Black Eye'.
Q
Omaha Police arrested a suspect following gunfire inside the Hy-Vee Grocery store near 180th and Q Streets Tuesday evening.
The first call for assistance came around 6:30 p.m 
Source:   ketv.com
---
Q
Clock activated.
RED_CASTLE.
GREEN_CASTLE.
Stage_5:5[y]
Q
"He's acted on it. I believe he's doing what he has to do and I respect him for it. I respect him for it."@GovCuomo restates his praise for @realDonaldTrump's partnership with New York state. pic.twitter.com/FZUHGG9bnf

— Washington Examiner (@dcexaminer) March 18, 2020
'this is the calm before the storm'

Irish PM, Leo Varadkar

IT IS HABBENING!@Inevitable_ET @cjtruth @Jordan_Sather_ @StormIsUponUs @JuliansRum pic.twitter.com/gsvPyvFwgv

— Republik of Kekistan (@kekrepublik) March 17, 2020
TAKE A LISTEN
Q

 

!UW.yye1fxo

 

ID: 90d3e8

 No.705183


Panic mode.
Enjoy the show.
Q
Q

 

!UW.yye1fxo

 

ID: 5f0f27

 No.705264


Why are trips allowed?
Whitelist.
Q
I want all Americans to understand: we are at war with an invisible enemy, but that enemy is no match for the spirit and resolve of the American people…

— Donald J. Trump (@realDonaldTrump) March 18, 2020
…It cannot overcome the dedication of our doctors, nurses, and scientists — and it cannot beat the LOVE, PATRIOTISM, and DETERMINATION of our citizens. Strong and United, WE WILL PREVAIL!

— Donald J. Trump (@realDonaldTrump) March 18, 2020