Panic In DC, Election Fraud Projection, It's Time To Return Publicly – Ep. 2393
The MSM is now reporting that the economy is improving faster than expected. When you open states and businesses, the economy will grow. The people are now seeing the rigged system first hand and the people are not happy about this. People are seeing 20/20 when it comes to which side the politicians are on. The patriots are now ready and prepared to go after the [DS]/MSM. In Myanmar the military decided to take over because of election fraud. Is this projection on election fraud here in the US?  Trump and the patriots are ready to inject election fraud, treason, and crimes against humanity facts into the upcoming impeachment trial. Panic in DC, they don't know the plan of the patriots.
Watch The X22 Report On Video
---
Economy
The American economy will return to its pre-pandemic size by the middle of this year, even if Congress does not approve any more federal aid for the recovery, but it will be years before everyone thrown off the job by the pandemic is able to return to work, the Congressional Budget Office projected on Monday.
The new projections from the office, which is nonpartisan and issues regular budgetary and economic forecasts, are an improvement from the office's forecasts last summer. Officials told reporters on Monday that the brightening outlook was a result of large sectors of the economy adapting better and more rapidly to the pandemic than originally expected.
Source:nytimes.com
Source: businessinsider.com
We are being told that retail traders needed to be brought under control "for their own good", but it was the reckless short selling of the big hedge funds that actually set the stage of last week's chaos.
Melvin Capital, a premier Wall Street hedge fund entangled in the frenzy over GameStop (GME), lost 53% in January, a source familiar with the matter told CNN Business. 
It turns out that the pressure on Robinhood and other major trading platforms came from the clearinghouse level.   
Theoretically, the DTCC is supposed to be a neutral participant in the markets.
But as we saw last week, that is definitely not the case.
So why should we allow a "for-profit monopoly" to have so much power over our financial system? 
The brilliance of this excuse is that it only proves the skeptics and conspiracy-theory believers right. DTCC is a for-profit monopoly that sits at the heart of America's financial system. It is controlled by the biggest Wall Street institutions and responsible for all public equity settlement. A subsidiary of it literally owns every single share of publicly traded stock in America. Yes, you read that correctly. You don't actually own your shares of Apple or Microsoft, they do. You are only allowed to enjoy the financial benefits of being an investor because your corporate overlords let you. Why? Because the government wants it that way (the fact that financial firms like DTCC always donate a lot of money to politicians has nothing to do with it.)
Of course the DTCC is not actually the top of the pyramid.
The Depository Trust & Clearing Corporation, the National Securities Clearing Corporation and the Fixed Income Clearing Corporation are all managed "under the umbrella" of a shadowy entity known as Cede and Company…
This small New York based financial institution has a dozen directors and no more than a half dozen employees but holds, according to some reports, some 34 trillion dollars in assets.

A complex system of interlocking bodies, such as The Depository Trust & Clearing Corporation, the National Securities Clearing Corporation and the Fixed Income Clearing Corporation oversee all stock trading in the US. They all come under the umbrella of Cede.

And, on paper at least, own all the stocks traded.
Our financial system is far more vulnerable than most people realize, and it is just a matter of time before the house of cards comes tumbling down.
Anyone that still thinks that we have a "free market" after what we witnessed last week is simply being delusional.
 
source: zerohedge.com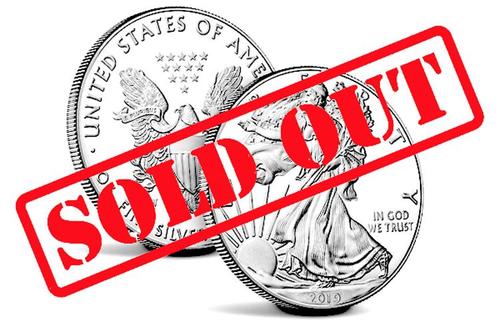 Sites from Money Metals and SD Bullion to JM Bullion and APMEX, all halted sales amid the unprecedented demand.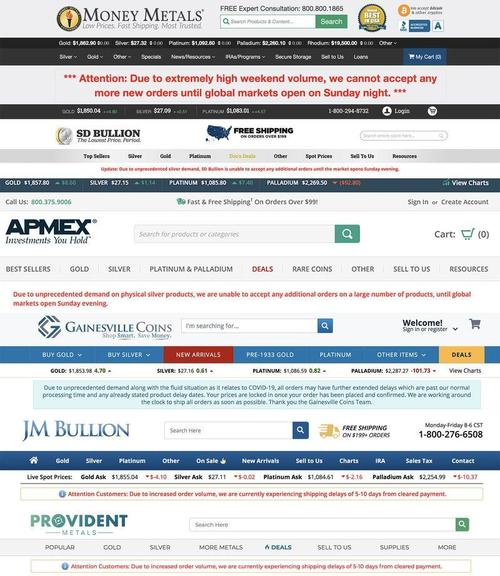 Source: zerohedge.com
---
Political/Rights
For the first time, most Americans do not trust the mainstream media
According to PR firm Edelman's Annual Trust-Barometer, fewer than half of all Americans trust the mainstream media despite the constant propaganda onslaught.
Edelman's "Trust Barometer" shows that Americans' trust in the media establishment has now hit an all-time low in 2021, falling three more points to 46 percent. For the first time, that figure has dropped below the 50 percent mark.
Source: zerohedge.com
An enormous caravan of migrants, numbering as many as 7,000, that set off from San Pedro Sula, Honduras, earlier this month before being broken up by Guatemalan security forces was the most obvious expression of this need and hopeMany migrants are quietly traveling north to the U.S. border to accept President Joe Biden's apparent offer of asylum and jobs,
 Biden is also using his executive orders to reopen the flow of cheap workers and government-aided consumers into the United States, making it more difficult for Latin-American governments to block migrants.
Source: breitbart.com
Joe Cotchett, the Joe Biden fundraiser and longtime friend who is largely responsible for the Biden administration's upcoming federal judge picks, was accused by his ex-wife in his divorce case of physically abusing his children and making his daughters uncomfortable for walking around naked in front of them.
Source: nationalfile.com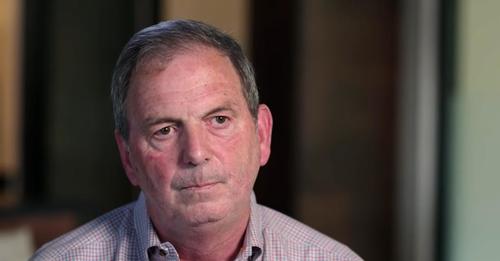 "John Weaver led a secret life that was built on a foundation of deception at every level," wrote the Lincoln Project in a Sunday statement. "He is a predator, a liar, and an abuser. We extend our deepest sympathies to those who were targeted by his deplorable and predatory behavior."
  "His solicitations included sending messages to a 14-year-old, asking questions about his body while he was still in high school and then more pointed ones after he turned 18."
Mr. Weaver sent overt sexual solicitations to at least 10 of the men and, in the most explicit messages, offered professional and personal assistance in exchange for sex. .
Source: zerohedge.com
Myanmar Update:

•Reports say military coup underway
•Leader Suu Kyi & officials arrested
•Suu Kyi won 396/476 seats in election
•Military gets 25% of seats under law
•Military claims election fraud took place
•Claims rejected by Election Commission

— Alex Salvi (@alexsalvinews) February 1, 2021
I condemn the coup and unlawful imprisonment of civilians, including Aung San Suu Kyi, in Myanmar. The vote of the people must be respected and civilian leaders released.

— Boris Johnson (@BorisJohnson) February 1, 2021
The Biden administration warned Myanmar's military officials Sunday that it will "take action" if they proceed with an apparent coup against the country's civilian leaders.
The crisis in Myanmar, also known as Burma, is unfolding just days after President Joe Biden took office, and in some ways it challenges the very heart of Biden's foreign policy vision.
Q 

!UW.yye1fxo

 

ID: 6f3736

 No.230503

FREEDOM DAY.
FREEDOM_
Q
Q 

!UW.yye1fxo

 

ID: c3f516

 No.231058

Effective yesterday, while standing under the statue of FREEDOM, POTUS FREED those 'good' people who are currently being blackmailed, threatened and enslaved.
Those who stood chanting "USA" were FREED.
The shot heard around the world.
TG>
WE, THE PEOPLE.
FREEDOM DAY.
LIGHT.
Q
TODAY, 
#Feb1
, marks THE END of the second 45 day period in Trump's EO #13848 about election interference. This is when people & companies who were involved in the election theft will have their assets frozen while being investigated.
---
Geopolitical/Police State
Project Veritas on Sunday night released insider leaked videos of Facebook CEO Mark Zuckerberg and other FB execs admitting Facebook has "too much power."
Zuckerberg was caught on video discussing President Trump's last few weeks in office: "The president [Trump] intends to use his remaining time in office to undermine the peaceful and lawful transition of power."
Facebook is not only a publisher, 
Facebook censors political speech and promotes far-left, partisan objectives while enjoying the protections under section 230 of the Communications Decency Act.
 Source: thegatewaypundit.com
There is no such thing as "hate speech" and the US Supreme Court has reaffirmed this many times.
All speech is protected under the 1st Amendment, but the Biden White House openly admits it is working with Big Tech to censor and ban conservatives under the guise of 'reducing hate speech.
Source: thegatewaypundit.com
White House Press Secretary Jen Psaki confirmed   the Biden administration is weighing whether to strip former President Donald Trump of his access to intelligence briefings—a luxury typically granted to former presidents—out of concern Trump will exploit the information and use it to his personal advantage.  
KEY FACTS
---
War
Former President Donald Trump was nominated for the Nobel Peace Prize on Monday morning by an Estonian member of the European Parliament, Jaak Madison.
I
Source: theepochtimes.com
---
False Flags
May I remind you that Dr. Anthony Fauci — the highest-paid employee in the federal government — has admitted to lying a number of times to shape public behavior?
A new COVID-19 study concludes there is a "99.8% probability SARS-CoV-2 came from a laboratory."The 193-page paper published January 29th is titled "A Bayesian analysis concludes beyond a reasonable doubt that SARS-CoV-2 is not a natural zoonosis but instead is laboratory derived.""The purpose of the analysis was to determine the origin of SARS-CoV-2, the virus that causes COVID-19
The final conclusion is that it is a 99.8% probability SARS-CoV-2 came from a laboratory and only a 0.2% likelihood it came from nature," 
Source: sott.net
Trump began his speech on Jan 6th at noon…and when he finished the crowd had a 1.6 mile walk to the Capitol which would take 25-30 mins.
Note the timestamp on the image taken from inside the House during the "siege".
Now try and convince me that Trump supporters who traveled across the country and had waited in the cold for 6-7 hours to see him instead left to attack the Capitol BEFORE he even spoke. I'll wait.
---
Q
Why are Trump's new lawyers being attacked with a level of hysteria not previously seen?
Why are the Democrats in an odd state of paralysis?
  the Senate trial will be the venue for the Great Reveal.
Senate impeachment trial arguments to start February 9
2677
Q
!!mG7VJxZNCI
02/09/2019 15:52:03
 ID: 4662eb
Archive Bread/Post Links: 5094188 / 5094337
Direct Link: 5094337
---