Panic, Message Evergreen, Public Discovers Illegal Surveillance – Episode 1951
Podcast: Download (Duration: 46:11 — 46.6MB)
The Eurozone economy is crashing quickly, consumer confidence falle to -7.1. Trump continuing the push to get the Fed to lower rates, remember optics are important, the Fed is independent so it must look likely Trump is fighting with them. Trump wins no matter what, Fed listens economy is incredible, Fed does the opposite he told everyone it would happen. The [DS] is panicking, Nadler begs for evidence, messages sent using evergreen.  Patrick Byrne talks about illegal surveillance, the public is now informed. Mifsud lawyer says the Italian Minister pushed Mifsud. JW gets permission from a Judge for more discovery into HRC email scandal. The patriots have it all in regards to Flynn, Mike Rodgers explains why. Trump sends a message to anons.
Check Out The X22 Report Spotlight YouTube Channel X22Report Spotlight
Please check Newzsentinel.com for the latest news on the economic collapse. The Sentinel Alerts are updated throughout the day. If you haven't already, go to "The People" and join the community of people who are helping each through the economic collapse.
---
Current News – 08.23.2019
Watch The X22 Report On Video
---
Economy
Euro zone consumer confidence falls to -7.1 in August
Euro zone consumer confidence fell by 0.5 points in August from the July number, figures released on Thursday showed.
The European Commission said a flash estimate showed euro zone consumer morale decreased to -7.1 this month from -6.6 in July.
Source: reuters.com
The Economy is strong and good, whereas the rest of the world is not doing so well. Despite this the Fake News Media, together with their Partner, the Democrat Party, are working overtime to convince people that we are in, or will soon be going into, a Recession. They are…..

— Donald J. Trump (@realDonaldTrump) August 23, 2019
..willing to lose their wealth, or a big part of it, just for the possibility of winning the Election. But it won't work because I always find a way to win, especially for the people! The greatest political movement in the history of our Country will have another big win in 2020!

— Donald J. Trump (@realDonaldTrump) August 23, 2019
Central banks have lost much of their clout  Financial Times
Now the Fed can show their stuff!

— Donald J. Trump (@realDonaldTrump) August 23, 2019
As usual, the Fed did NOTHING! It is incredible that they can "speak" without knowing or asking what I am doing, which will be announced shortly. We have a very strong dollar and a very weak Fed. I will work "brilliantly" with both, and the U.S. will do great…

— Donald J. Trump (@realDonaldTrump) August 23, 2019
….My only question is, who is our bigger enemy, Jay Powell or Chairman Xi?

— Donald J. Trump (@realDonaldTrump) August 23, 2019
Our Country has lost, stupidly, Trillions of Dollars with China over many years. They have stolen our Intellectual Property at a rate of Hundreds of Billions of Dollars a year, & they want to continue. I won't let that happen! We don't need China and, frankly, would be far….

— Donald J. Trump (@realDonaldTrump) August 23, 2019
….better off without them. The vast amounts of money made and stolen by China from the United States, year after year, for decades, will and must STOP. Our great American companies are hereby ordered to immediately start looking for an alternative to China, including bringing..

— Donald J. Trump (@realDonaldTrump) August 23, 2019
….your companies HOME and making your products in the USA. I will be responding to China's Tariffs this afternoon. This is a GREAT opportunity for the United States. Also, I am ordering all carriers, including Fed Ex, Amazon, UPS and the Post Office, to SEARCH FOR & REFUSE,….

— Donald J. Trump (@realDonaldTrump) August 23, 2019
….all deliveries of Fentanyl from China (or anywhere else!). Fentanyl kills 100,000 Americans a year. President Xi said this would stop – it didn't. Our Economy, because of our gains in the last 2 1/2 years, is MUCH larger than that of China. We will keep it that way!

— Donald J. Trump (@realDonaldTrump) August 23, 2019
---
Political/Rights
The DS does what they do best, they join the MSM organizations to shape the narrative, they know whats coming and they are preparing to combat it all with have key people in place to explain what we are seeing, this will not work, the documentation will overwhelm them and they will not be able to explain it.
CNN Hires Andrew McCabe As A Contributor
CNN is bringing on former FBI Deputy Director Andrew McCabe as a contributor, the network announced Friday morning. 
Source: dailycaller.com
The DS are becoming very desperate, Nadler is begging for something to impeach trump, Doug collins tweeted out the following
June: Nadler says the #MuellerReport has "ample evidence" of impeachable conduct.

July: Mueller speaks.

August: Nadler begs other chairmen for help gathering any evidence of impeachable conduct.

— Rep. Doug Collins (@RepDougCollins) August 23, 2019
there is a problem with what nadler is trying to do, a recent poll shows the following
POLL: Public support for impeachment falls to two-year low — 59% oppose
A Monmouth University poll   shows a majority of Americans oppose attempts to impeach President Trump, while Democrats on the House Judiciary Committee move forward with the idea anyway.
"The latest Monmouth University Poll finds that about one-fifth of those who disapprove of Trump's job performance join nearly all of those who approve of the president to say that moving ahead with an impeachment inquiry is a bad idea,"
MonmouthPoll

@MonmouthPoll
Source: theamericanmirror.com
The DS is talking to each other, first Jake Tapper tweets out evergreen
Evergreen. pic.twitter.com/ajOPld8MDE

— Kirsten Gillibrand (@SenGillibrand) August 23, 2019
Patrick Byrne Describes Maria Butina as a Walking FISA Virus – Also Names: Peter Strzok, Bill Priestap, John Carlin, Andrew McCabe and James Comey…
As we know PAtrick Byrne resigned as ceo of overstock, then he hit the airwaves to explain what is happening  
Mr. Byrne then names Peter Strzok, Bill Priestap, Andrew McCabe and James Comey as the top of an operation where Byrne was instructed to guide Butina into the contact circle of republican presidential candidates in 2015, and then back away.
Curiously, if you get beyond the confusing mess of communication, what Byrne is describing does factually align with what is already known. However, Byrne is describing an aspect to the DOJ/FBI operation that has not been discussed very much.
Byrne is describing the DOJ-NSD and FBI using Russian national Maria Butina as an unwitting, walking, FISA surveillance virus. take a listen to what he said
.
In addition to Strzok, Priestap, McCabe and Comey, Patrick Byrne cites "Carlin" as one of the "suits" involved.  Carlin is likely a reference to John Carlin who was head of the DOJ-National Security Division until October 2016.
Putting all this together it seems Patrick Byrne is describing how Maria Butina, a Russian national, was allowed to run around in republican political circles by the FBI so they could create the impression of Russian infiltrators in/around the Rubio, Cruz and Trump campaigns.
As a Russian national the DOJ/FBI wouldn't need a surveillance 'warrant'.  That would make Maria Butina essentially a walking Ebola surveillance virus, and any American she came into contact with would be infected for legal FISA-702 surveillance.
Run Ms. Butina into Rubio, Cruz and Trump campaigns and violá legal FISA(702) searches, surveillance and subsequent legally authorized unmaskings etc.
Now lets look at the letter  from Butina's former lawyer to Inspector General Michael Horowitz and U.S. Attorney John Durham:
Source: theconservativetreehouse.com
Lets summarize
Byrne says in 2015 and 2016 the FBI operation was part of a network of political surveillance being conducted by the FBI on presidential candidates.
Byrne says  Peter Strzok was the one who gave him instructions.
Byrne names the following people  Hillary Clinton, Marco Rubio, Ted Cruz and Donald Trump as the four candidates under FBI surveillance. The question why did Strzok and other include clinton, they all ready covered for her on her email scandal, they could blackmail her at anytime, I believe it was for optics.
Byrne  says they offered a $1 billion bribe to keep his mouth shut.
Byrne said he was waiting for the rule of law to be enforced, when Barr became AG he knew that he was trustworthy and going to support and investigation. 
Byrne forwarded the information to the DOJ  
Byrne now sees the deep divisions in the country as partly driven by this FBI operation which was political espionage. Byrne feels an obligation to share the truth in an effort to help the nation understand what was happening."
When will the public discover that Ted Cruz was also illegally SURV (pre_POTUS_R nomination)?

C_A 'illegal' SURV > members of Congress?

C_A 'illegal' SURV > members of the Press?

C_A 'illegal' SURV > SENATE INTEL COMM?

https://www.theguardian.com/us-news/2016/sep/10/cia-senate-investigation-constitutional-crisis-daniel-jones📁 https://www.nytimes.com/2014/08/01/world/senate-intelligence-commitee-cia-interrogation-report.html📁

Who ordered the SURV?

What justification was provided to AUTH SURV of ELECTED OFFICIALS?

SURV fall under scope of FISA warrant or internal to Dept or outsourced to FVEY?

Reality check – friend or foe, we all spy on each other?

Should we be spying on ourselves?

Should we be tasking others to spy on ourselves in order to avoid U.S. law?

Was FVEY established & designed by the INTEL COMM as a backchannel SURV apparatus to avoid domestic laws triggers and Congressional/Senate oversight?

What keylogs exist to monitor FVEY intel collection?

What ability do former GOV officials have re: ability to access C_LEVEL FVEY offshore data?

How did HRC gain access to highest CLAS SAPs (closed system access) and able to transfer to remote/home server?

(Q above should scare every single American)

How did CHINA locate primary C_A assets within CHINA [187]?

Money buys POWER.

No punishment [Brennan] by HUSSEIN ADMIN re: SURV of Senate etc?

Logical thinking, why?

Does the C_A hold blackmail on political leaders?

Does the C_A protect those who protect them?

Why are ex C_A contractors running for office?

How many ex C_A contractors are currently in office?

Hello, [AS].

Once an agent, always an agent.

Q
Rosie Memos makes the connection between Stzok's wife and OVerstock
Brilliant connect by @777nidnups
Strzok's wife works at SEC, in 2018 they announced an investigation into Overstock… corporate espionage at its finest. https://t.co/szDDwQpBIe

— Rosie memos (@almostjingo) August 23, 2019
UNREAL. SEC Enforcement Division launched the investigation into all of Byrne's companies in 2018, the same division that Strzok's wife works as Associate Director. @JusticeOIG @TheJusticeDept @USAttyHuber DO SOMETHING. pic.twitter.com/nZN67Y0WQL

— Rosie memos (@almostjingo) August 23, 2019

More information is out about Mifsud,
Mifsud's Lawyer: Former Italian Minister Vincenzo Scotti Nudged Mifsud to Introduce Trump's Aide to Russians
Roh said he provided to Durham's team a May 2018 recorded deposition of Mifsud's together with other information. Roh also provided the deposition to some members of Congress "as we think that it is in the best interest of Prof Mifsud to cooperate with US investigators and as he has not instructed us otherwise," Roh said in an email.

Roh said he lost contact with Mifsud a few months ago.
Source: theepochtimes.com
JOHN SOLOMON: Comey Would Not Give Investigators Access to "Highly Classified" Evidence in Hillary Clinton Email Investigation (VIDEO)
According to a staff memo updating Senators Grassley (R-IA) and Ron Johnson (R-WI), James Comey failed to review highly classified evidence in Hillary Clinton's email investigation. 

Even worse, Comey would not give investigators access to the evidence even though they needed it to resolve important questions related to Hillary Clinton's private server.
Senate investigators have wanted answers on this for over a year and the FBI is still stonewalling.
To add to the frustration, Attorney General Bill Barr still has not responded to a classified letter previously written by Grassley and Johnson addressing this issue.
John Solomon said the evidence, which may have been found on Hillary's server, was so highly classified that only a small amount of 'special' people have been able to view it in a SCIF [Sensitive Compartmented Information Facility].
Source: thegatewaypundit.com
JW pushes forward, and wins against Clinton
Update: Court Gives Judicial Watch Additional Discovery and Witnesses on Hillary Clinton Email Scandal
 
Judicial Watch was in court Thursday fighting to force Hillary Clinton to answer questions under oath about her private server.
Judge Royce Lamberth, a Reagan appointee on Thursday granted Judicial Watch additional discovery and Hillary Clinton has 30 days to oppose to their request to question her under oath.
Judicial Watch has four more months to conduct the discovery that Judge Lamberth just granted them 
TOM FITTON: Court gives Judicial Watch additional discovery and witnesses on Clinton emails — wants Judicial Watch to "shake the tree" on newly uncovered potential Clinton email trove. Gives Mrs. Clinton 30 days to oppose our request to question her under oath.
 The court ordered discovery into three specific areas: whether Secretary Clinton's email use of a private email server was intended to stymie FOIA; whether the State Department's intent to settle this case in late 2014 and early 2015 amounted to bad faith; and whether the State Department has adequately searched for records responsive to Judicial Watch's request. Judicial Watch deposed nearly a dozen witnesses and will seek addition witnesses and documents from the court, including the deposition of Hillary Clinton and Cheryl Mills, her chief of staff at State and personal lawyer who directed the destruction of 33,000 State Department Clinton emails. Lawyers for Clinton and Mills are expected at the hearing Thursday.
Source: thegatewaypundit.com
BREAKING: Video of Retired National Security Agency Director – Admiral Mike Rogers – Implies US Knows Who Leaked on General Flynn!
The US may know who leaked confidential information to the Washington Post on General Flynn.  A video of Admiral Mike Rogers in front of the Senate implies the US knows who leaked on General Flynn.
Source: thegatewaypundit.com
Looks like @JudicialWatch caught Mayor @PeteButtigieg in a cover-up of his scheme to create special ID cards for illegal aliens. Swamp ways in South Bend…https://t.co/M9x6kIzXgU https://t.co/WiVhgplRUn pic.twitter.com/SZMR87c1mc

— Tom Fitton (@TomFitton) August 23, 2019
JUDICIAL WATCH SUES PETE BUTTIGIEG'S CITY ADMINISTRATION FOR RECORDS OF ID CARDS CREATED TO HELP ILLEGAL ALIENS
Judicial Watch announced today that it filed an Access to Public Records Act (APRA) open records lawsuit against the City of South Bend, Indiana, for records of communications between Mayor Pete Buttigieg's office related to the creation of a municipal ID card for illegal aliens that was created by La Casa de Amistad, a local not-for-profit corporation (Judicial Watch v. City of South Bend (No. 71C01-1908-Ml-000389)).
On December 16, 2016, the South Bend Tribune reported that, "A nonprofit Latino advocacy group … unveiled a new identification card it hopes will make life easier for undocumented immigrants who live in [South Bend]." La Casa de Amistad Inc. are the creators of this "SB ID." Mayor Pete Buttigieg reportedly worked "closely with La Casa de Amistad, South Bend's main Latino outreach center … and the nonprofit's executive director, Sam Centellas," to create a "Community Resident Card … created and distributed by the group — a private organization — not the city."  "Buttigieg's part to make it all work was to sign an executive order requiring local services and institutions — like law enforcement, schools, the water utility and libraries — to accept the card as a valid form of identification."
Judicial Watch filed suit after the City of South Bend failed to respond as required by law to open records requests on June 22, 2019, seeking emails between Buttigieg, members of his staff and officials of La Casa de Amistad regarding the Community Resident Card program.
"Mayor Buttigieg's city administration in South Bend is in cover-up mode on his work for special ID cards to make it easier for illegal aliens to stay in the United States contrary to law," said Judicial Watch President Tom Fitton. "Judicial Watch made simple open records requests and have faced nothing but games from the Buttigieg administration – which is why we had to sue."
Source: judicialwatch.com
---
Q
Most recent Trump video with Bob Cousey has a 17 on Bob's lapel pin.
Yes, I know that was his number, but Trump could have chosen to honor "#17" here at any time.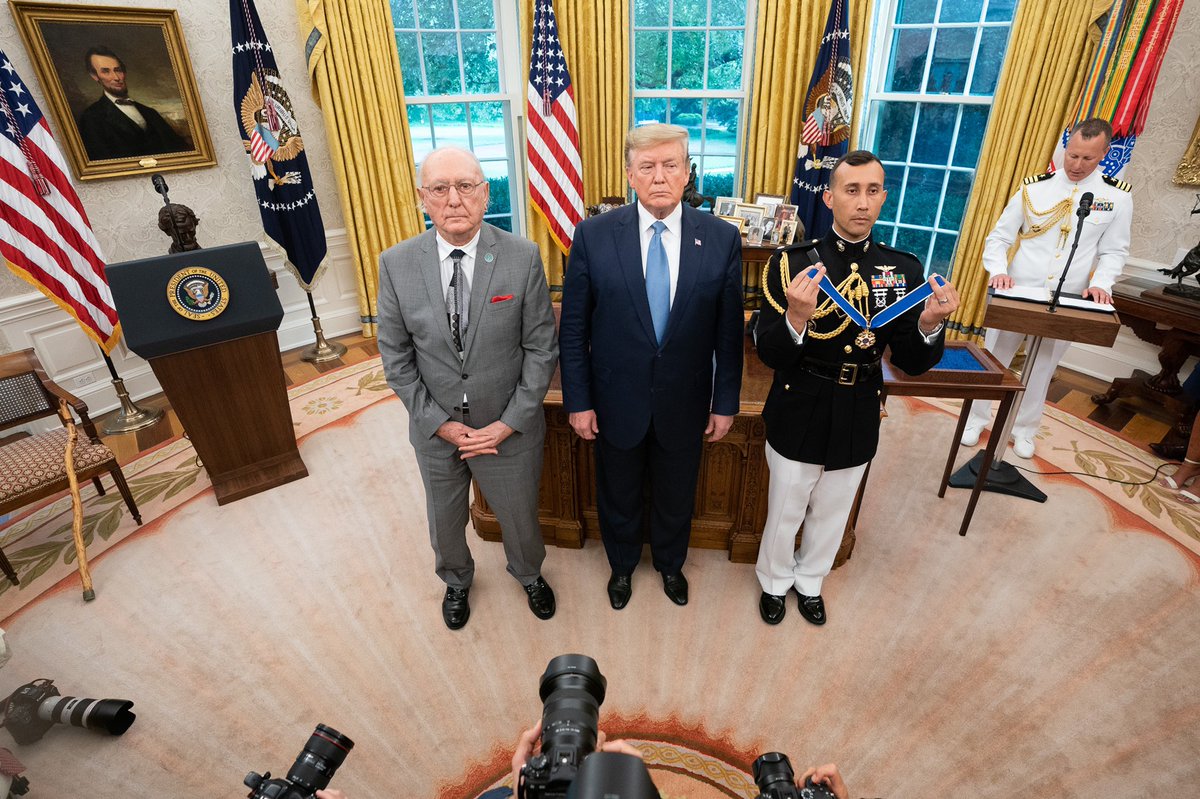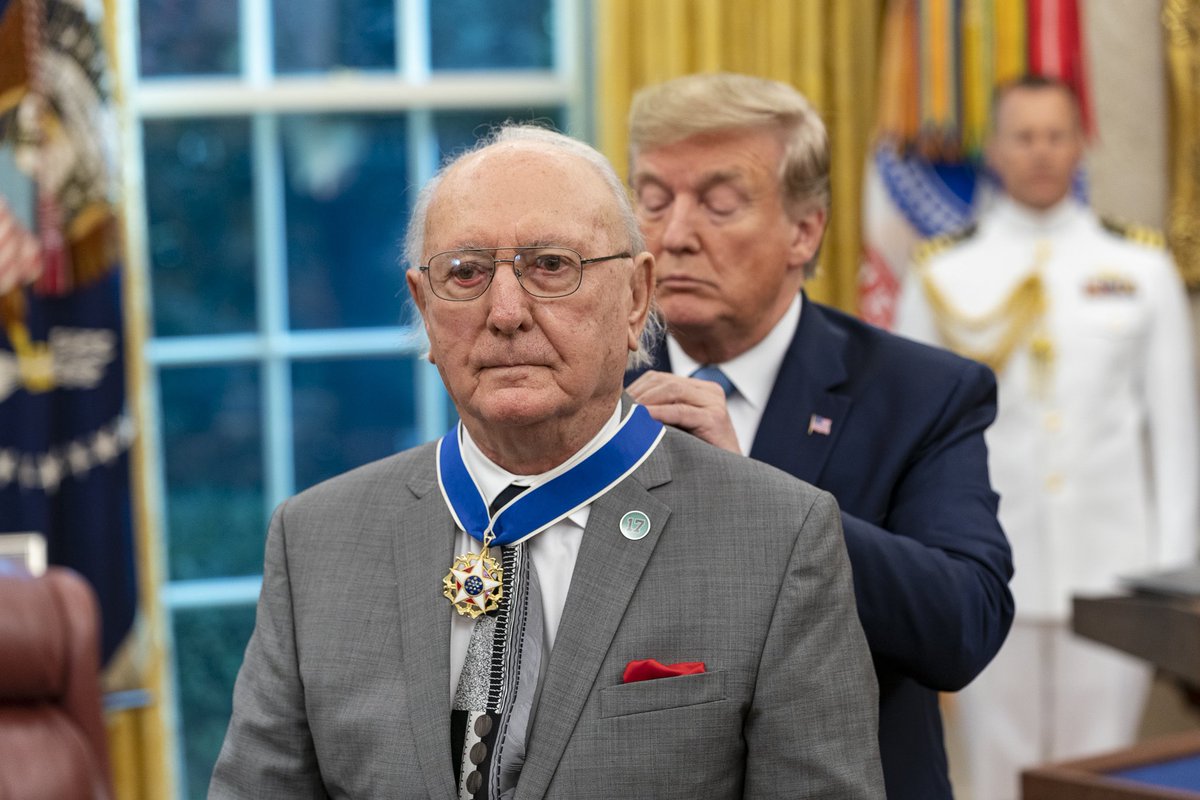 ---
Uncensored