Patriots Take Control Of Special Operations, Certain Fail-Safes Initiated – Ep. 2332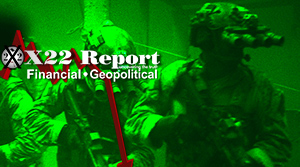 The [DS]/[CB] are moving their agenda forward with the reset, they are preparing the world for what they want. Trump is preparing the transition away from the [CB]/[DS]. Trump has the upperhand, he will use their weapons against them. The patriots are in control, the elections are going exactly how they planned it, it must be shown to the people. If it was presented outright the public would not accept, the people must see the fraud. The [DS]/[CB] are preparing for their loss and so are the patriots. Trump just terminated Kreb who handled CISA. Chris Miller and Ezra Cohen Watnik took back control of special operations. All the pieces are almost in place.
Watch The X22 Report On Video
🌊 Heat & Boil Water In 30 Minutes Anywhere, Under Any Conditions 🌊
✅ Click Here ➡️! http://www.solarwaterheater.com ⬅️
🙌 Use Promo COde X30 for 30% OFF ☀️
---
---
---
Economy
Bill Gates says more than 50% of business travel will disappear in post-coronavirus world
 Bill Gates said   that he predicts over 50% of business travel and over 30% of days in the office will go away in the pandemic's aftermath.
Moving forward, Gates predicted that there will be a "very high threshold" for conducting business trips and there will always be a way to work from home.
Source: cnbc.com
The most developed 20 economies in the world managed to reduce CO2 emissions in 2019 but risk reversing the positive trend through COVID-19 recovery packages that overwhelmingly support fossil fuel industries, a new report has found.
Source: euronews.com
Construction started on new home in the U.S. in October at a faster pace than expected, with a sharp rise in single-family homebuilding.
Residential starts increased 4.9 to a 1.53 million annualized rate from a month earlier,
Single-family home construction jumped 6.4 percent to an annualized rate of 1.179 million.
Source: breitbart.com
---
Political/Rights
Source: zerohedge.com
Why were ballpoint pens recommended before election day, but "Markers" NEEDED on election day?
@SidneyPowell1 @RudyGiuliani @realDonaldTrump @SonnyBorrelli @anthonykernAZ @kelliwardaz @KellyTownsend11 @DrPaulGosar @RepAndyBiggsAZ @RepDLesko @Bolick4AZ pic.twitter.com/iZuAcvuUnR

— Josh Barnett for Congress (AZ-07) (@BarnettforAZ) November 18, 2020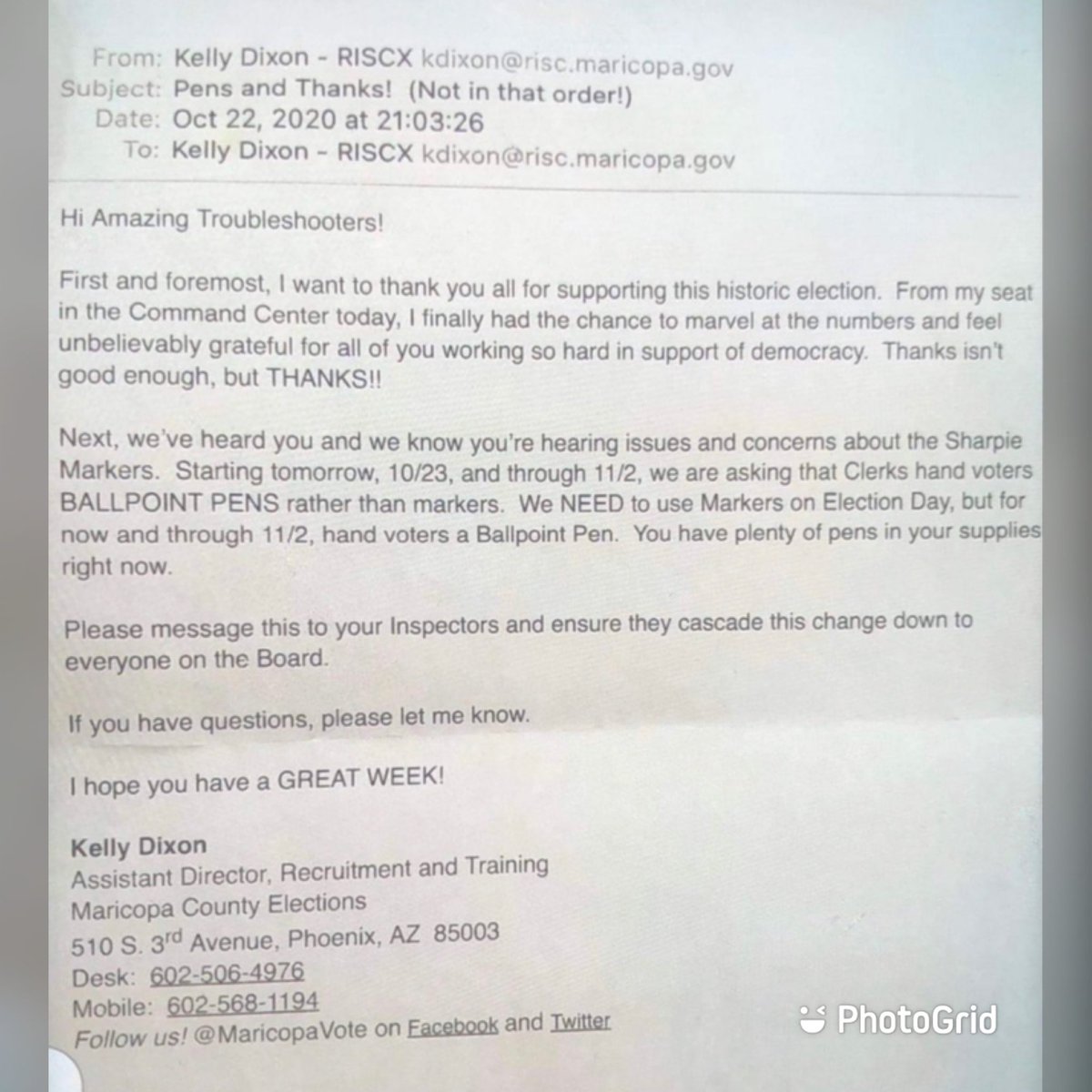 Sharpie Markers in particular are mentioned.
Could it have something to do with a marginal mark threshold set by the county?

— Ron (@CodeMonkeyZ) November 18, 2020
One of our monitors discovered a 9,626 vote error in the DeKalb County hand count. One batch was labeled 10,707 for Biden and 13 for Trump – an improbable margin even by DeKalb standards. The actual count for the batch was 1,081 for Biden and 13 for Trump.

— David Shafer (@DavidShafer) November 18, 2020
Had this counting error not been discovered, Biden would have gained enough votes from this one batch alone to cancel out Trump's gains from Fayette, Floyd and Walton.

— David Shafer (@DavidShafer) November 18, 2020
We were limited to 1 monitor for every 10 counting tables and we were kept some distance from the tables. There is no telling what we missed under these unreasonable restrictions. The miscounted batch had been be signed off by two official counters.

— David Shafer (@DavidShafer) November 18, 2020
Biden's margin of victory in this batch of votes (99.9%) bested Bashar al-Assad's 2007 margin (97.6%) and Raul Castro's 2008 margin (99.4%). It matched Kim Jong-il's 2009 margin (99.9%).

— David Shafer (@DavidShafer) November 18, 2020
The Georgia recount is a joke and is being done UNDER PROTEST. Even though thousands of fraudulent votes have been found, the real number is in matching signatures. Governor must open up the unconstitutional Consent Decree and call in the Legislature!

— Donald J. Trump (@realDonaldTrump) November 18, 2020
Breaking:
Democrat Abraham Aiyash from Wayne County just threatened and doxxed his fellow board member Monica Palmer's children, announcing names of their schools after calling their mother racist.

She changed her decision shortly thereafter.#WayneCounty #MonicaPalmer pic.twitter.com/U7U7TqwBpG

— Miss Michigan (@correctthemedia) November 18, 2020
Was it a reference to a smear campaign that began 3 days before the election?

Either way, the mics muted briefly after the threats and all the sudden they had magically changed their minds.https://t.co/QfweRKDcFg

— Miss Michigan (@correctthemedia) November 18, 2020
BREAKING: The Wayne County Board of Canvassers has just unanimously voted to certify the results of the election & called on Michigan SOS Jocelyn Benson to conduct an audit of the unexplained precincts in Wayne County that did not match.

— Adam Brewster (@adam_brew) November 18, 2020
Responded
Wrong! At first they voted against because there were far more VOTES than PEOPLE (Sad!). Then they were threatened, screamed at and viciously harassed, and were FORCED to change their vote, but then REFUSED, as American patriots, to sign the documents. 71% MESS. Don't Harass! https://t.co/n5frpesHfD

— Donald J. Trump (@realDonaldTrump) November 18, 2020
In Detroit, there are FAR MORE VOTES THAN PEOPLE. Nothing can be done to cure that giant scam. I win Michigan!

— Donald J. Trump (@realDonaldTrump) November 18, 2020
Trump campaign to file for vote recount in Milwaukee, Dane counties
 President Donald Trump's campaign will file a petition on  for a recount in two Wisconsin counties – Milwaukee and Dane.
The campaign cites "illegally altered absentee ballots, illegally issued absentee ballots, and illegal advice given by government officials allowing Wisconsin's Voter ID laws to be circumvented." Again, this WILL NOT be a statewide vote recount.
Source: fox6now.com
In 2016, the state rejected about 1% of mail-in ballots; this year it is running so far as 0.03%.
A county-by-county review by Just the News of accepted and rejected mail-in ballots throughout the state of Pennsylvania show that, when added up, the state only rejected 951 of 2,614,011 mail-in ballots this year, or a rate of 0.03%.
That is significantly less than the historical rate of mail-in ballot rejection, which generally hovers around 1%. For first-time mail-in voters the rate can jump as high as 3%.
Source: justthenews.com
The Pennsylvania Supreme Court has agreed to hear claims by President Trump's campaign challenging approximately 8,000 mail-in ballots, which the campaign insists should be disqualified because they were improperly filled out.
Rest assured the #Kraken is on it! https://t.co/YNRUJvc69W#TrustTheScience #BelieveAllWomen@realDonaldTrump@LLinWood @Scavino45 @DanScavino@GenFlynn #ReleaseTheKraken @BarbaraRedgate
The statistical analysis cannot be refuted.

— Sidney Powell 🇺🇸⭐⭐⭐ (@SidneyPowell1) November 17, 2020
THEY WOULD'NT LET REPUBLICAN POLL WATCHERS INTO THE COUNTING ROOMS. UNCONSTITUTIONAL!!!

— Donald J. Trump (@realDonaldTrump) November 18, 2020
. @SidneyPowell1 is referencing Trump's EO. This is enormous and everything I prayed for. pic.twitter.com/W5az3e6ncu

— Kristen (@katlia124) November 18, 2020
TAKE A LISTEN 
A few days ago CISA director Chris Krebs rebuked President Trump's claims that votes were deleted and changed by voting machines and tabulation software.
The recent statement by Chris Krebs on the security of the 2020 Election was highly inaccurate, in that there were massive improprieties and fraud – including dead people voting, Poll Watchers not allowed into polling locations, "glitches" in the voting machines which changed…

— Donald J. Trump (@realDonaldTrump) November 18, 2020
…votes from Trump to Biden, late voting, and many more. Therefore, effective immediately, Chris Krebs has been terminated as Director of the Cybersecurity and Infrastructure Security Agency.

— Donald J. Trump (@realDonaldTrump) November 18, 2020
NP Panicking
Christopher Krebs is a deeply respected cybersecurity expert who worked diligently to safeguard our elections. Instead of rewarding this patriotic service, the President has fired Director Krebs for speaking truth to power & rejecting Trump's campaign of election falsehoods.

— Nancy Pelosi (@SpeakerPelosi) November 18, 2020
Shall we play a game?
[N]
othing
[C]
an
[S]
top
[W]
hat
[I]
s
[C]
oming
NCSWIC
https://www.cisa.gov/safecom/NCSWIC
Who stepped down today
[forced]
?
https://www.cisa.gov/bryan-s-ware
More coming?
Why is this relevant?
How do you 'show' the public the truth?
How do you 'safeguard' US elections post-POTUS?
How do you 'remove' foreign interference and corruption and install US-owned voter ID law(s) and other safeguards?
It had to be this way.
Sometimes you must walk through the darkness before you see the light.
Q
trump added one more thing
The only thing secure about our 2020 Election was that it was virtually impenetrable by foreign powers. On that, the Trump Administration takes great credit. Unfortunately, the Radical Left Democrats, Dominion, and others, were perhaps more successful!

— Donald J. Trump (@realDonaldTrump) November 18, 2020
In other words, when the damning evidence emerges those guilty of fraud can't redirect the blame overseas.

Fake news tried to lay the groundwork for this narrative in mid-Oct. https://t.co/aCLl5xEjW6 pic.twitter.com/FtFs7Up0pm

— Julian's Rum 🥃 (@JuliansRum) November 18, 2020
---
---
False Flags
Belarus? Hongkong?
No, it's Berlin today.
Protests against the new
German Infection Protection Act pic.twitter.com/gLbcD4hQ43

— SecondOpinion (@DaFeid) November 18, 2020
 Gavin Newsom's infamous dinner party on social media Wednesday; raising new questions over his apology and just how "outdoors" the event was.
 Source: hannity.com
"He can celebrate birthday parties. But you can't. He can dine on a $350 meal at one [of] California's fanciest restaurants during the worst recession in generations. But you definitely can't. Can you believe this? I can't." https://t.co/zN7JKfOo6S

— Josh Kraushaar (@HotlineJosh) November 18, 2020
PA gov announces new COVID rules, including wearing a mask in your house
Pennsylvania is planning to take additional steps to address a sharp increase in coronavirus infections and hospitalizations, including requiring masks to be worn indoors with limited exceptions, officials said Tuesday.
In addition, starting Friday, anyone who enters Pennsylvania must be tested at least 72 hours before arrival, and if they can or do not get a test, they must quarantine for 14 days. The order does not apply to people who commute to neighboring states for work or health care, officials said, and will be largely self-enforced.
Source: foxnews.com
BREAKING: Pfizer says a final trial analysis shows its Covid-19 vaccine is 95% effective, higher than the 90% previously thought, with no safety concerns, and it will seek FDA emergency use "within days."

— Breaking911 (@Breaking911) November 18, 2020
The Danish mask study finally published.6000 people in the trial.50% wore masks,50% didn't.All followed exactly the same other protocols

After one month the results were in. No statiscally significant difference in infection rates between the two groups.https://t.co/jHs3W4fg7a

— Simon Dolan #KBF (@simondolan) November 18, 2020
Large Danish RCT N-4900 of masking for prevention of C19 infection FAILED, rather predictably (given influenza RCTs) with a non-significant & clinically IRRELEVANT "0.3%" absolute "risk reduction". Published in preeminent internal medicine Ann Intern Med
.@CDGov now has an obligation to withdraw its mask-wearing advice. @RealDonldTrump #Science https://t.co/1LrckbJazW

— Tom Fitton (@TomFitton) November 18, 2020
https://www.acpjournals.org/doi/10.7326/M20-6817
---
Q
"I am here today to announce that I have directed the Special Operations civilian leadership to report directly to me, instead of through the current bureaucratic channels." A/SD Chris Miller pic.twitter.com/GOPtWsEcR9

— Department of Defense 🇺🇸 (@DeptofDefense) November 18, 2020
TAKE A LISTEN 
2057
Q !!mG7VJxZNCI 09/02/2018 13:24:11 ID: 896ac0
Archive Bread/Post Links: 2845970 / 2846457
Direct Link: 2846457
---
  black hats no longer in control over our special forces? ? Good news!
Q Clearance Patriot
My fellow Americans, over the course of the next several days you will undoubtedly realize that we are taking back our great country (the land of the free) from the evil tyrants that wish to do us harm and destroy the last remaining refuge of shining light. On POTUS' order, we have initiated certain fail-safes that shall safeguard the public from the primary fallout which is slated to occur 11.3 upon the arrest announcement of Mr. Podesta (actionable 11.4). Confirmation (to the public) of what is occurring will then be revealed and will not be openly accepted. Public riots are being organized in serious numbers in an effort to prevent the arrest and capture of more senior public officials. On POTUS' order, a state of temporary military control will be actioned and special ops carried out. False leaks have been made to retain several within the confines of the United States to prevent extradition and special operator necessity. Rest assured, the safety and well-being of every man, woman, and child of this country is being exhausted in full. However, the atmosphere within the country will unfortunately be divided as so many have fallen for the corrupt and evil narrative that has long been broadcast. We will be initiating the Emergency Broadcast System (EMS) during this time in an effort to provide a direct message (avoiding the fake news) to all citizens. Organizations and/or people that wish to do us harm during this time will be met with swift fury – certain laws have been pre-lifted to provide our great military the necessary authority to handle and conduct these operations (at home and abroad).