People Are Awake, Trump Sets The Trap, Class Action Lawsuits Are Very Effective – Episode 2258
The economy the [CB] started is now being torn apart, Trump laid out part of his economic plan and the globalists and [CB] are in the crosshair. Trump is now creating millions of investment opportunities in poor areas of the country, this will lift these areas. The [DS]/MSM is now pushing everything they have to avoid the inevitable. There is no escape, the riots, virus will not stop it. Trump has pushed the [DS]/MSM right where he wants them, wait for it, everything is about to change. ET sends a message.
Check Out The X22 Report Spotlight YouTube Channel X22Report Spotlight
Please check Newzsentinel.com for the latest news on the economic collapse. The Sentinel Alerts are updated throughout the day.
---
Current News – 08.24.2020
Watch The X22 Report On Video
---
Economy
Opportunity Zones are lifting up communities that have been left behind for too long

✅ $75+ billion in investments for underserved communities so far

✅ Will lift around 1 million Americans out of poverty

✅ Expected to create over 500k jobshttps://t.co/vw5kIGgKyJ

— White House Rapid Response (@WHRapidResponse) August 24, 2020
New Schools, Health Clinics and Public Safety Equipment Will Benefit 363,000 People
  The Trump Administration today announced that the United States Department of Agriculture (USDA) is investing $46 million to improve critical community facilities to benefit 363,000 rural residents (PDF, 169 KB) in 16 states."Rural America relies on safe, modern community facilities to ensure access to essential services such as education, health care and public safety," USDA Rural Development Deputy Under Secretary Bette Brand said. "Under the leadership of President Trump and Agriculture Secretary Perdue, USDA continues to be a strong partner with rural communities, because we know that when rural America thrives, all of America thrives."Brand announced projects today in Colorado, Georgia, Kansas, Kentucky, Maine, North Carolina, Nevada, New York, Ohio, Oklahoma, Pennsylvania, South Dakota, Texas, Tennessee, Virginia and Wisconsin.

Source: justtherealnews.com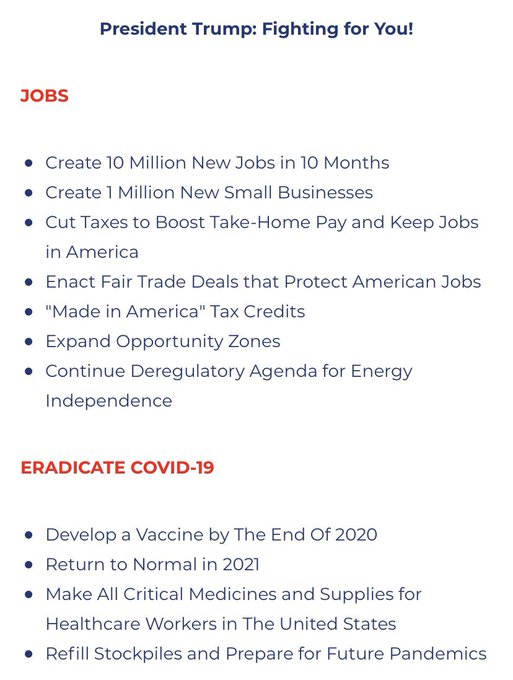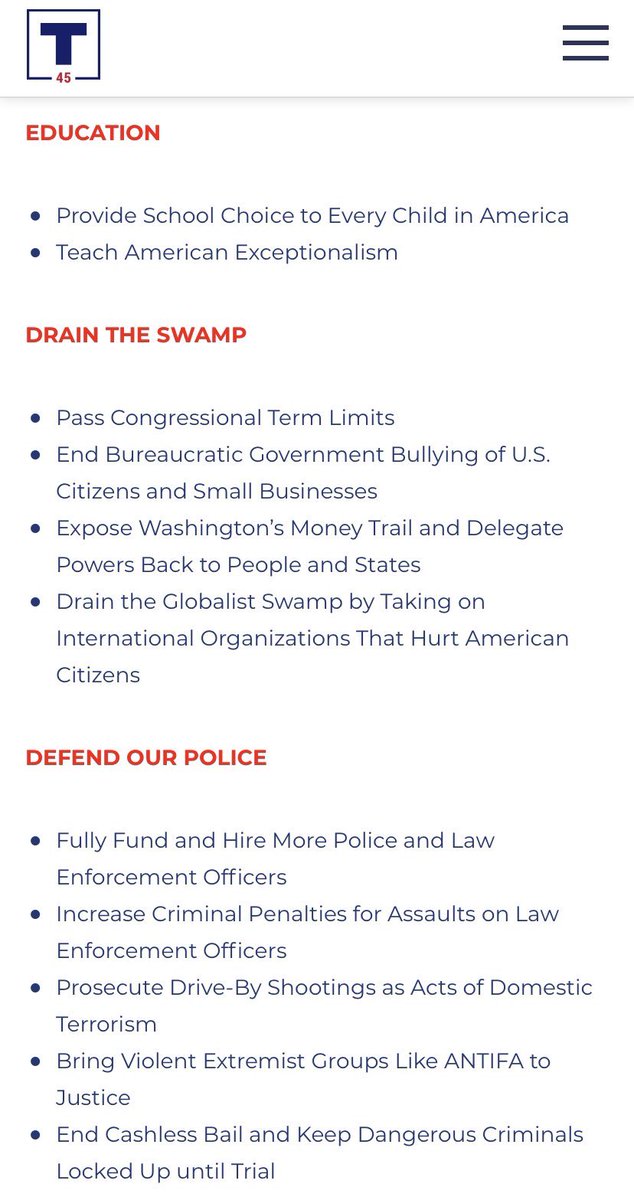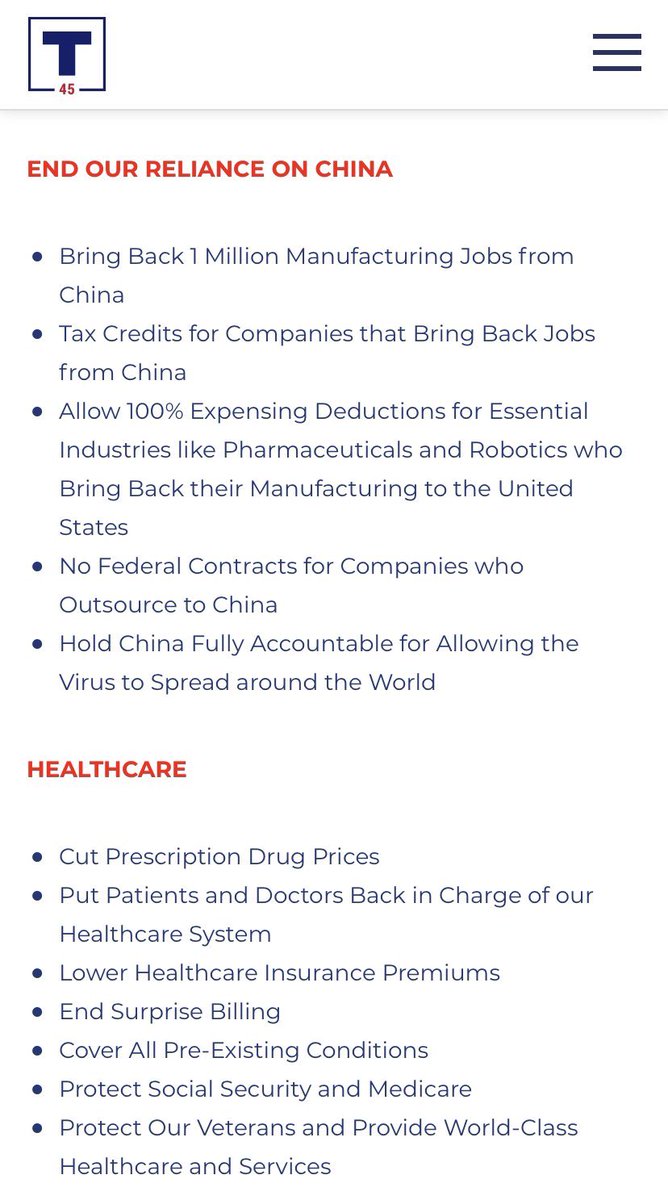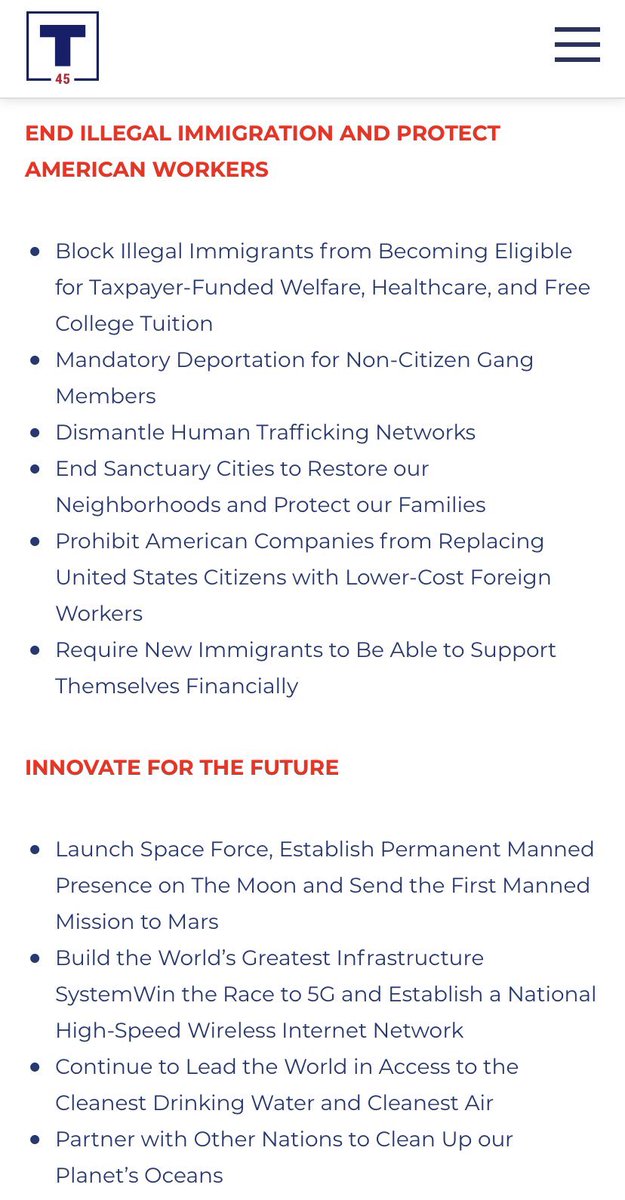 ---
Political/Rights
UPDATE: According to @LindseyGrahamSC, Priestap has *refused* a voluntary interview and will be subpoenaed to appear before the Senate

— Undercover Huber (@JohnWHuber) August 23, 2020
---
Geopolitical/Police State
NASA Researcher Arrested for False Statements and Wire Fraud in Relation to China's Talents Program
Texas A&M University Professor Working on U.S. Space Projects Allegedly Hid Affiliations with Chinese State Owned Academic and Commercial Institutions
A criminal complaint has been unsealed today, charging Zhengdong Cheng, 53, of College Station, Texas, for conspiracy, making false statements and wire fraud. 
Cheng allegedly led a team conducting research for NASA. According to the criminal complaint, for several years he willfully took steps to obscure his affiliations and collaboration with a Chinese University and at least one Chinese-owned company.
"China is building an economy and academic institutions with bricks stolen from others all around the world," said U.S. Attorney Ryan K. Patrick for the Southern District of Texas. "
source: justice.gov
---
False Flags
The U.S. forced major manufacturers to build ventilators. Now they're piling up unused in a strategic reserve. https://t.co/Yi36TeHkLD

— The Washington Post (@washingtonpost) August 18, 2020
the media hammer POTUS over a vent shortage. He responds. Then they hammer him over the surplus. See how that works?
Huge crowds protest in #Québec, Canada, against mandatory mask mandates for children in school – to slow the spread of #COVID19. pic.twitter.com/QUPCgv2IdX

— SV News 🚨 (@SVNewsAlerts) August 23, 2020
President Trump  authorized the FDA to use convalescent plasma to treat COVID-19 patients, calling it a 'breakthrough treatment.'
"This is a powerful therapy that transfuses very very strong antibodies from the blood of recovered patients to help treat patients battling a current infection," Trump said.
"Based on the science and the data, the FDA has made the independent determination that the treatment is safe and very effective," Trump said urging all recovered COVID-19 patients to donate their blood plasma.
TAKE A LISTEN
Source: thegatewaypundit.com
The MSM is already trying to attack the treatment authorization. Jim Acosta shouts at the end "Was there pressure on you, Dr. Hahn, to authorize this?"  
Trump is setting the MSM up, bringing right into the trap,  remember the MSM is reporting cases, so all these people will want to help others by donating, but when they do the test to make sure they have covid I wonder what they are going to find, will most of the people that tested positive for covid show that they never really had it.  
🚨The CDC no longer recommends asymptomatic testing, even post-exposure.🚨https://t.co/V8BBGK1yzg pic.twitter.com/VvGJMjKW3N

— Phil Kerpen (@kerpen) August 24, 2020

Then Trump took it all to the next level, he tweeted Dr. Harvey Risch of Yale out to the public, he is the dr who says that this drug works

Please watch highly respected Dr. Harvey Risch of Yale, on Hydroxychloroquine. pic.twitter.com/WxaeZIp74l

— Donald J. Trump (@realDonaldTrump) August 24, 2020

TAKE A LISTEN TO A SMALL SEGMENT

Class action lawsuits are very effective, do you think the MSM and corrupt politicians [knowlingly] stopped this drug from being released to the public

Black Lives Matter activists torched a church, businesses and a used car lot in Kenosha, Wisconsin a night after police shot a black man who was reaching in his car.

As Cassandra Fairbanks reported earlier the Black Lives Matter activists were urged to "go raid some white owned businesses." 

Source: thegatewaypundit.com

Jacob Blake, the man shot by police in Kenosha, Wisc., has a history of assaulting police. He also has past charges for domestic abuse & a sex crime. There's a warrent for his arrest. BLM rioters are currently destroying the city to avenge the shooting. https://t.co/BErLeJdPwj pic.twitter.com/JhHcbis5kf

— Andy Ngô (@MrAndyNgo) August 24, 2020

Up close look at the car dealership fire set by BLM arsonists in Wisconsin pic.twitter.com/Mv1CC7htiD

— Drew Hernandez (@livesmattershow) August 24, 2020

#PortlandRiots: Antifa showing the public a visual representation of their political agenda. They put US flags on the guillotine prop and set all of it on fire outside the SE police building. pic.twitter.com/9iLTVIPVJD

— Andy Ngô (@MrAndyNgo) August 23, 2020

#DYK Attorney General William Barr recently directed the formation of a task force to combat violent anti-government extremism? @TheJusticeDept will work in close collaboration with the #FBI to investigate and prosecute extremists of all persuasions. https://t.co/5lriRHPCIi pic.twitter.com/AVJnrigBbe

— FBI (@FBI) August 24, 2020

---

Q

I can't help but think Melania's new rose garden is some sort of whitehat comms related to this Q drop about Comey's "paint the roses red" tweet. https://t.co/fggxrGWSb9 pic.twitter.com/sB55JugWhd

— Julian's Rum 🥃 (@JuliansRum) August 24, 2020

"The cards try to explain to Alice that they are painting the roses red because the Queen likes those and they planted white ones by mistake. Unfortunately for them, the Queen catches on to their ruse due to a single poorly painted rose" pic.twitter.com/JK6BwDSCyN

— Julian's Rum 🥃 (@JuliansRum) August 24, 2020

— Julian's Rum 🥃 (@JuliansRum) August 24, 2020

Agreed. I think Q's last drop has several meanings. One of which is:

A purge of MAGA's fifth column (fake MAGA). https://t.co/gHLap96byW pic.twitter.com/4OjqCKF7gO

— Julian's Rum 🥃 (@JuliansRum) August 24, 2020

A former assistant FBI director during the President Bill Clinton administration lashed out on the felonious intelligence community leaks, saying it is "disgusting" and "disgraceful" a "fifth column" is embedded working against President Donald Trump.
"From time to time there's been leaks, but nothing like today," James Kallstrom  "We have a fifth column that's marching strong against our president, marching strong against our culture and the American way.
"And it is just disgusting."

Source: newsmax.com