People Are Breaking Free Of The Circle, End Is Near, The Fake News Cleanse – Ep. 2634
Watch The X22 Report On Video
The people are rejecting the policies of the Ds/[CB]/[DS]. The people do not want illegals to receive 450000 each. The [CB] is pushing the narrative that just be happy with soybean dinner, next step is worms. Lael Brainard is now the vice chair of the Fed. General Flynn says the [CB]/[DS] is planning a control demolition of the economy to gain more control. The [DS]/Fake news is losing the narrative at every turn. They lost the narrative with Rittenhouse and now with Brooks who ran down people during a Xmas parade. Scavino sends a message that the media is going to be cleansed. The [DS] is now struggling, the storm is coming from every direction and now they are desperate, what do desperate people do, they do stupid things. This is exactly what we are watching. Trump says the country will be back soon.
---
Economy
A wide majority of Americans oppose a plan circulated by President Joe Biden's administration to provide payouts of $450,000 to each border crosser subjected to former President Donald Trump's "zero tolerance" policy, a new poll reveals.
A CBS News/YouGov poll finds that 63 percent of American adults are opposed to providing $450,000 to border crossers — including nearly 4-in-10 Biden supporters, 64 percent of swing voters, and 92 percent of Republicans.
Source: breitbart.com
The Federal Reserve Bank of St. Louis posted some climate-crisis-approved nutrition advice on its blog on Saturday ahead of Thanksgiving.
 
The tweet was widely unpopular given that it was "ratioed," meaning there were a more significant number of replies or comments than likes.
Someone should tell the Fed that the rise in poultry and soybean costs since Thanksgiving in 2019 (before the pandemic and before their insane money-printing) are relatively the same.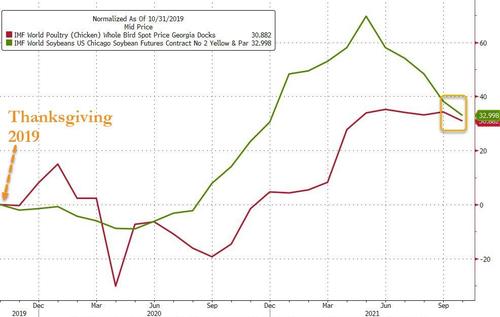 the Fed is "literally telling us have fun eating poorly," one Twitter user said.
Remember that "Davos Man," or the elites of the world, have been pushing a plant/insect-based diet during the 'Great COVID Reset.' The EU has approved the sale of worms as food to be consumed by humans. They're also pushing to put weeds and sewage on people's menus.
Source: zerohedge.com
Powell And Brainard To Lead The Federal Reserve (Radio)
 Jerome Powell to lead the Federal Reserve for another term and elevating Lael Brainard to Vice Chair of the Fed.   .
Source:  bloomberg.com
Here, Flynn explains how Democrats are going to use a "controlled financial collapse" with emergency covid measures to "take over control of the US." pic.twitter.com/cvO4ChGenm

— Ron Filipkowski (@RonFilipkowski) November 20, 2021
TAKE A LISTEN 
To get a sense of how large Biden wants to grow our IRS.@ElonMusk's Tesla has about 70,000 employees.@Apple has around 154,000 globally.

Biden wants our IRS to have 170,000 employees.

An increase of 87,000 supposedly to monitor the 614 billionaires in America.

— Lauren Boebert (@laurenboebert) November 22, 2021
---
Political/Rights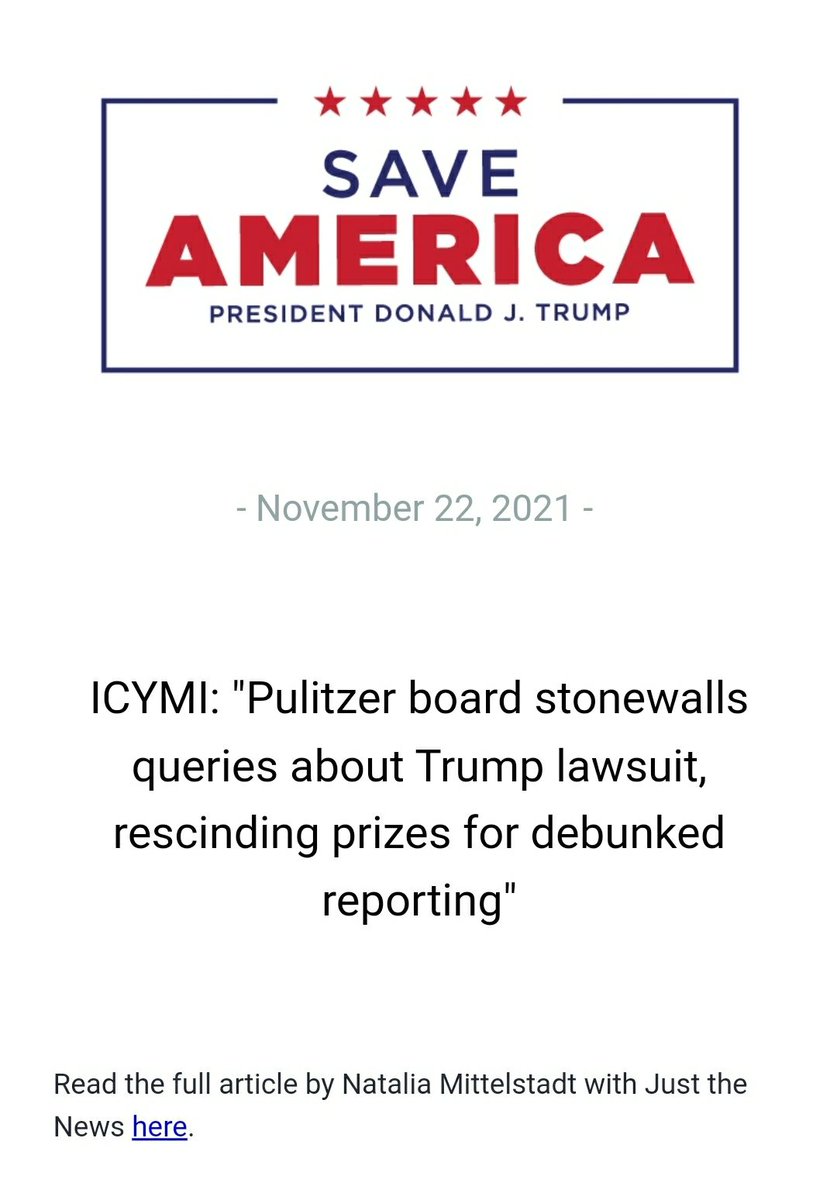 Waukesha suspect Darrell Brooks from Milwaukee
 
The suspect Darrell Brooks is a sex offender.
He has a long record.
Brooks was not a fan of Donald Trump or Scott Walker.
As we reported earlier, Waukesha is a very conservative area in Wisconsin.
Trump won Waukesha in 2020 over Joe Biden 59.6% to 38.8%.
Brooks rapped about "F**k Donald Trump and F**k Pigs."
Source: thegatewaypundit.com
An Illinois Democrat has been blasted for describing the deadly Christmas parade rampage in Wisconsin as "karma" for the acquittal of Kyle Rittenhouse.
Mary Lemanski, who is listed as the social media director for the Democratic Party in DuPage County, began her heartless online tirade by snarkily dismissing the tragedy as "just self-defense."
"It was probably just self-defense," Lemanski wrote in a tweet that appears to have since been deleted, 
"I'm sure he didn't want to hurt anyone. He came to help people," she added in her sarcasm-laced missive.
Source: nypost.com
So was anyone chasing him
Were the police chasing him
Was the person he was in a knife fight chasing him
No
The man who senselessly murdered people with his car in a Christmas Parade was out on $1,000 bond but people are rotting in solitary confinement over trespassing in the Capitol 10 months ago.

— Charlie Kirk (@charliekirk11) November 22, 2021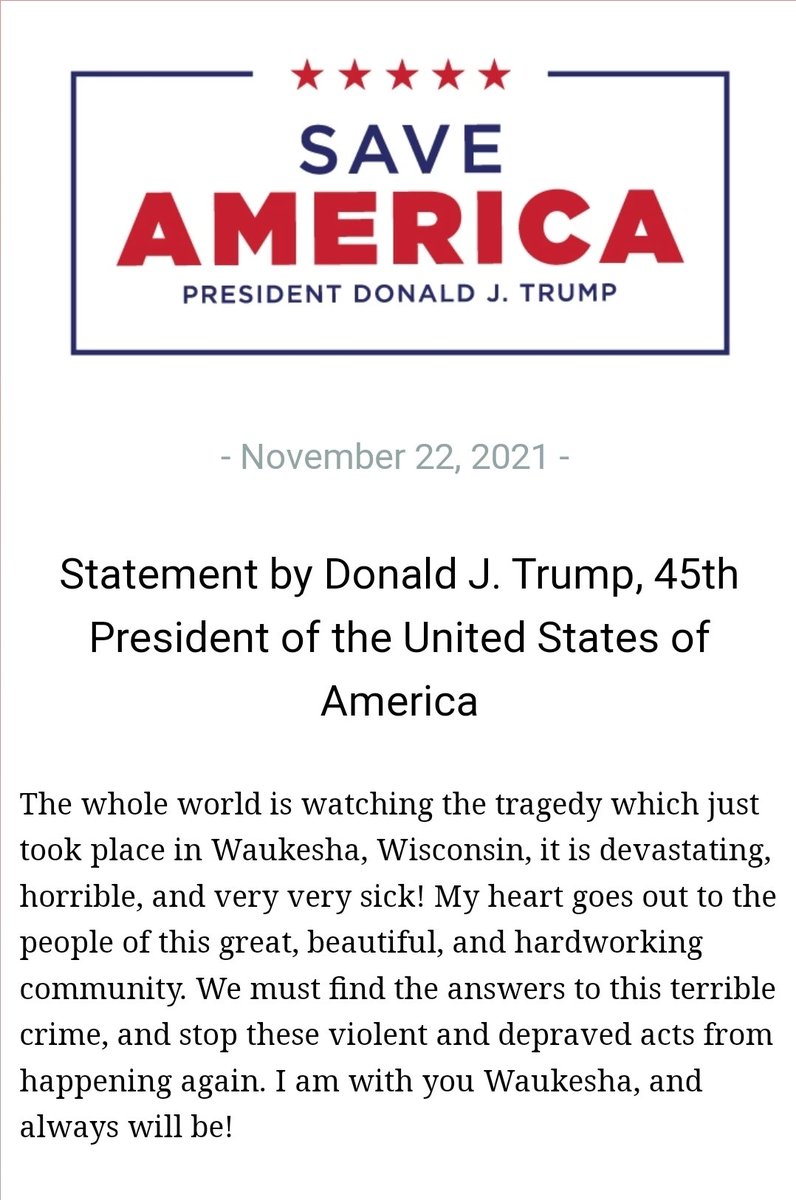 Waukesha, Wisconsin🙏

— Dan Scavino Jr.🇺🇸🦅 (@DanScavino) November 22, 2021
Q 

!UW.yye1fxo

 

ID: c32c4f

 No.350084

The Inner Circle.
Mika Brzezinski.
Background.
Family/careers.
McLean, Virginia.
The age of tech has hurt their ability to hide/control.
Majority today were 'born in' to the circle.
Investigate those in front of the camera who scream the loudest.
These people are really stupid.
End is near.
The media cleanse/JFK.
Q
Are you paying attention yet? pic.twitter.com/NfykWY6GB5

— Eliza (@elizableu) November 21, 2021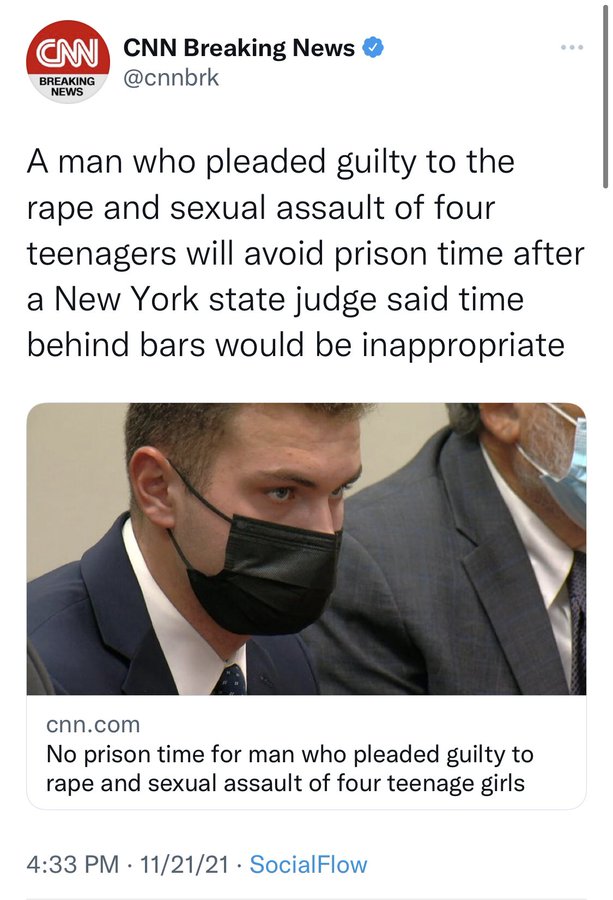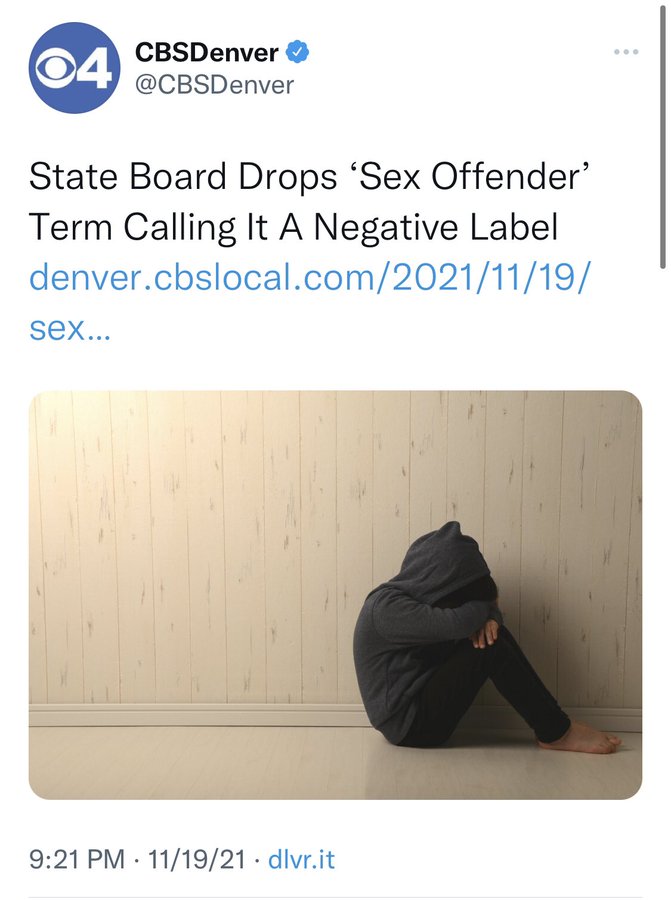 #BREAKING: #Waukesha Police Chief Dan Thompson said Darrell Brooks Jr. will recommend 5 counts of first degree intentional homicide, additional charges pending for role in Christmas Parade tragedy.

Deceased victims ages — 79, 71, 52, 52, 81

— Andrew Havranek (@Andrew_Havranek) November 22, 2021
---
Geopolitical/Police State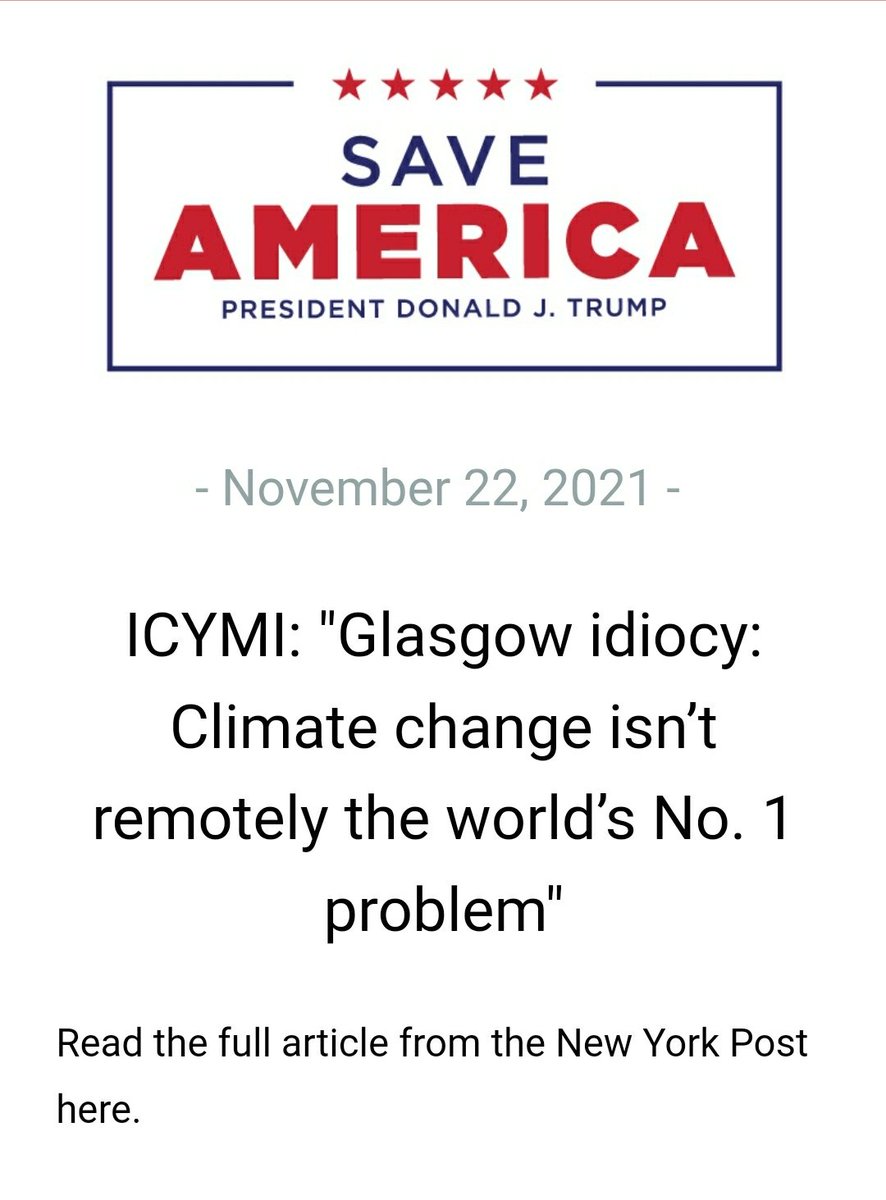 ---
War
---
Cyber Attacks
---
False Flags
So, the Asutralian army is now shipping people to concentration camps for contact with someone with COVID?
When Florida was experiencing the Delta surge

vs .

When Michigan just blew through Florida's peak & cases are still rising

What's the (D)ifference I wonder? pic.twitter.com/BjI1mQBZ0W

— Christina Pushaw 🐊 (@ChristinaPushaw) November 21, 2021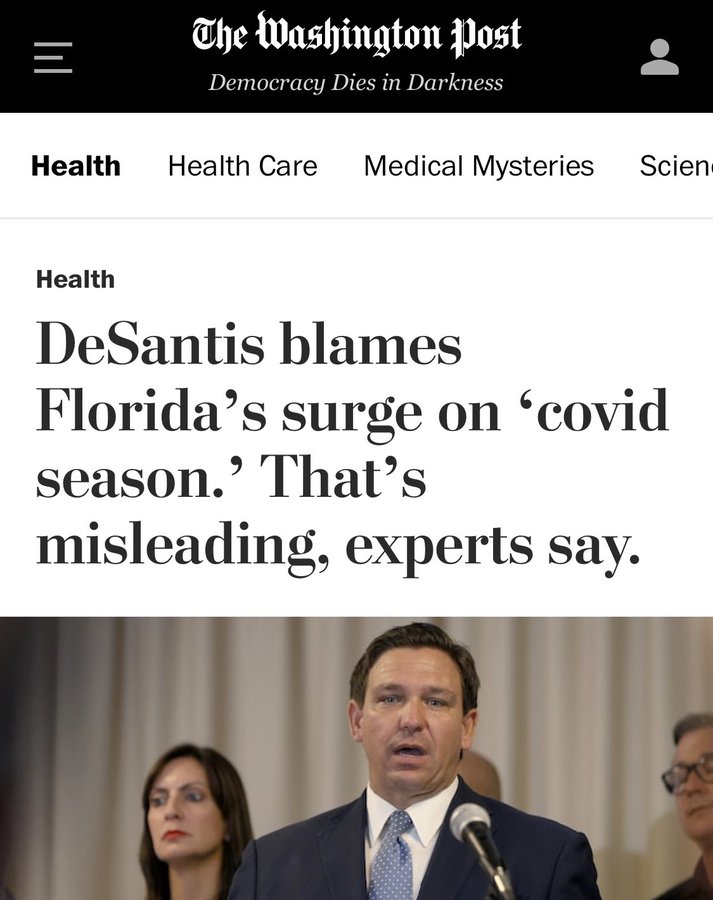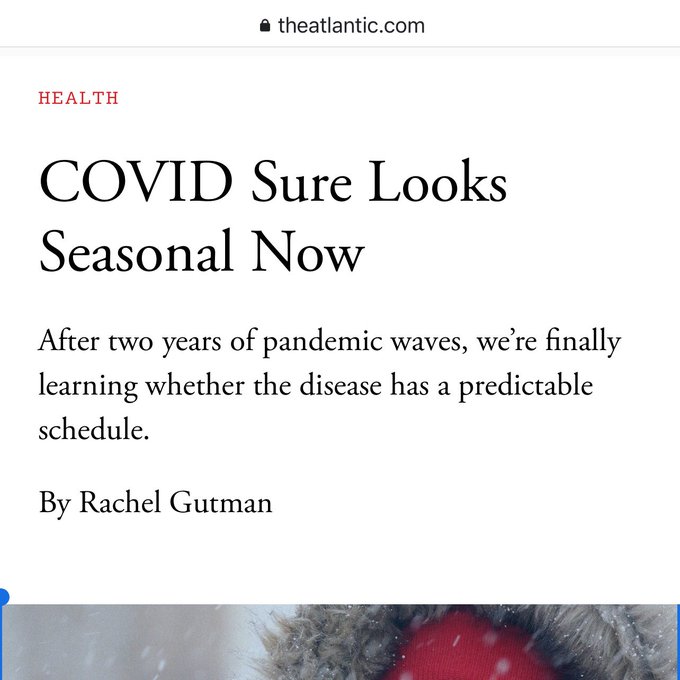 CNN thought it had cleverly set a trap for Virginia's new Lieutenant Governor-Elect Winsome Sears. Normally, an African-American politician would be treated with kid gloves by the "politically correct" network, but all of that goes out the window when one is a Republican.
Dana Bash had the gall to ask Sears is she were vaccinated for Covid, which is absolutely, positively none of her business.
Bash raised the question of "whether you are vaccinated," and then asked the faux-journalistic question: "Do you want to say now?"

TAKE A LISTEN
Source: beckernews.com
The Worldwide Rally For Freedom returned to New York City this weekend, drawing thousands of fed-up New Yorkers to the streets to stand up for their freedom and protest tyrannical 'public health' mandates.
The massive demonstration mirrored other worldwide freedom rally events that also took place this weekend in dozens of countries, including Australia, Italy, Ireland, Belgium, Austria, and several others.
Source: thegatewaypundit.com
---
Q
NJEA's officers, President Sean M. Spiller, Vice President Steve Beatty and Secretary-Treasurer Petal Robertson, released this statement following  verdict in Kenosha, Wisconsin:
"Today we share the dismay of all those who see the brokenness of our justice system.
"Today we share the fear and frustration of all those who are reliving the trauma of previous miscarriages of justice.
"Today we share the anger of all those who know that our communities are less safe, because this verdict sent a harmful message that vigilante violence is a reasonable response to constitutionally protected protest.
"Our thoughts and deepest sympathies go out to the families, friends and loved ones of Joseph Rosenbaum and Anthony Huber – as well as Gaige Grosskreutz – who were victimized again by the failure of our legal system to deliver justice and accountability for the violence perpetrated against them."
Source:  .njea.org/
The family of a woman killed on January 6th, allegedly by police, has been denied her full autopsy report by the DC Medical Examiner's office and The Department of Justice.
The Government of the District of Columbia Metropolitan Police Department also denied the family of Rosanne Boyland the video footage they have showing her death after her father filed a Freedom of Information Act request to obtain it.
See the family's heartbreaking request and denial here: Freedom of Information Act Request and Denial
Thanks to our investigative reporting, Rep. Louie Gohmert (R-TX) grilled attorney general Merrick Garland about Boyland's death and the video we exposed that shows her being beaten and possibly killed by a DC Police Officer on Capitol Steps. Gohmert asked Attorney General Merrick Garland if a determination was ever made to the DC Metro Police Officer who struck Rosanne Boyland repeatedly in the head with a rod before she died. Garland then proceeded to lie to the nation in front of the House Judiciary Committee and say "he believed there was an investigation." That is false. The Boyland family has since contacted the Department Justice and were told there was no such investigation.
According to Cave, she and her parents have been trying for over ten months to obtain information from the government as to what really happened to their daughter that day. They have been met with roadblocks and complete non-transparency on the part of the government."We have been denied her full autopsy report with investigative data," said her mother Cheryl Boyland. "They initially told us we would be able to get it but now they are withholding it from us. They are telling us we have to get an attorney to sue for it. That we can't have our own daughter's full autopsy and medical records from that day."
Source: thegatewaypundit.com
The Republicans in the Pennsylvania Senate have identified the company it will hire to perform a forensic audit of the 2020 Election results in Pennsylvania. 
  we know that 200,000 more ballots were received than were sent out during the election.
We know that this was all part of the hundreds of thousands of ballots created to put Biden in the lead in Pennsylvania after the 2020 Election.
The whole time this was going on, Republicans were prevented from participating or viewing any of the fraudulent activities involved in these results.
Pennlive reports:
A document shared with Republican senators Thursday evening obtained by PennLive identifies the firm as Dubuque, Iowa-based Envoy Sage LLC. The firm bills itself on its website as "delivering ground truth" and identifies itself as specializing in research, investigation, program management and communications.
Source: thegatewaypundit.com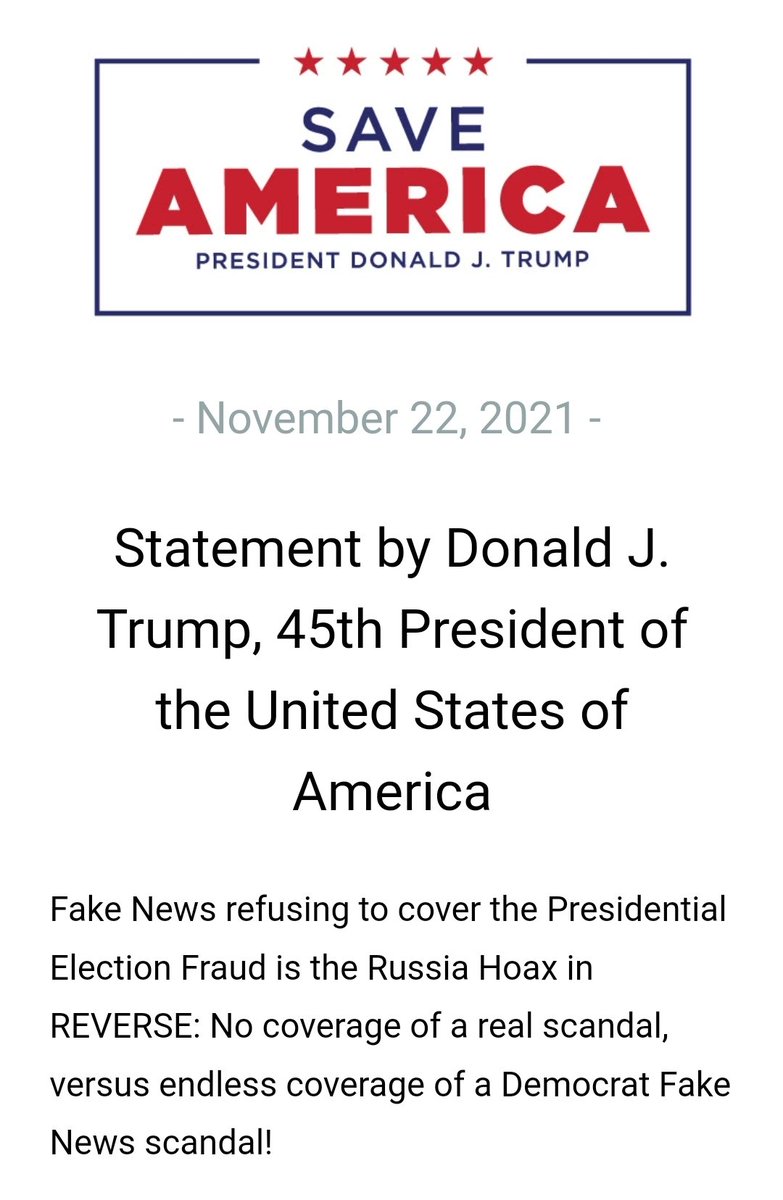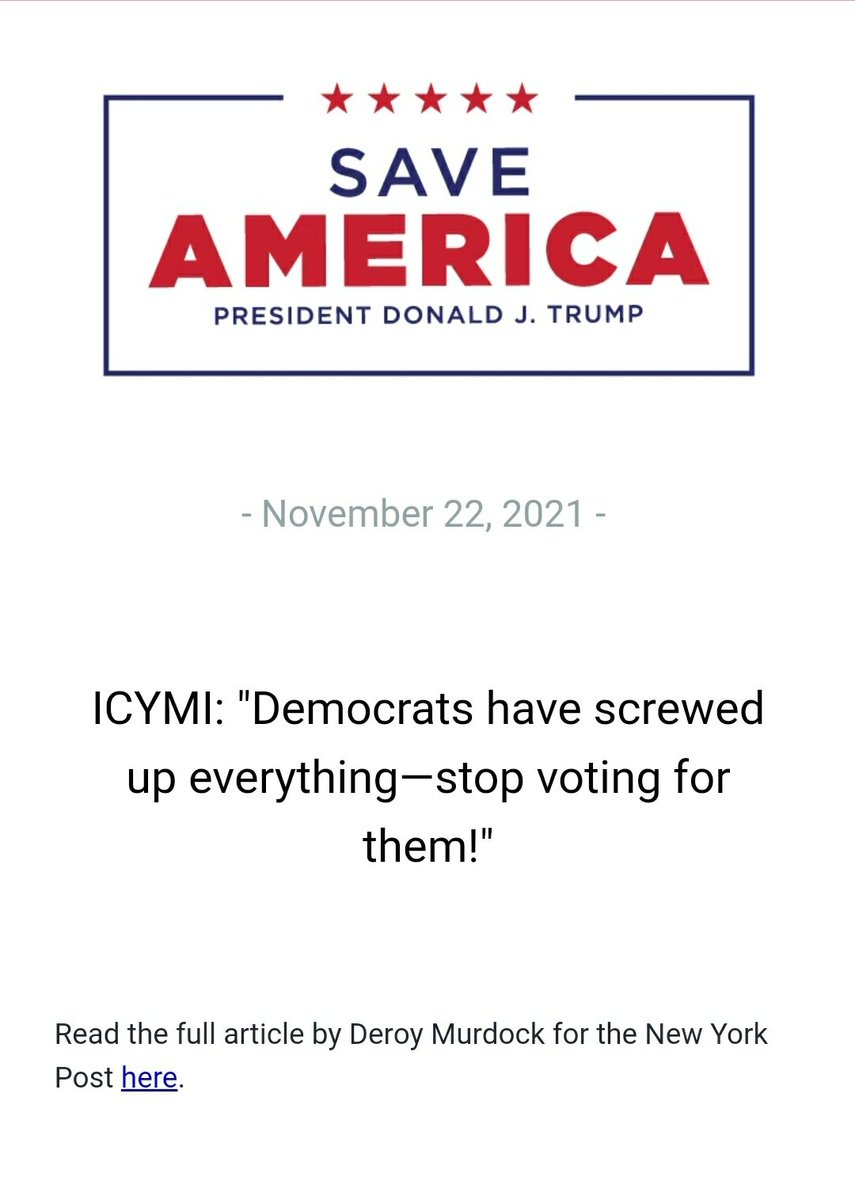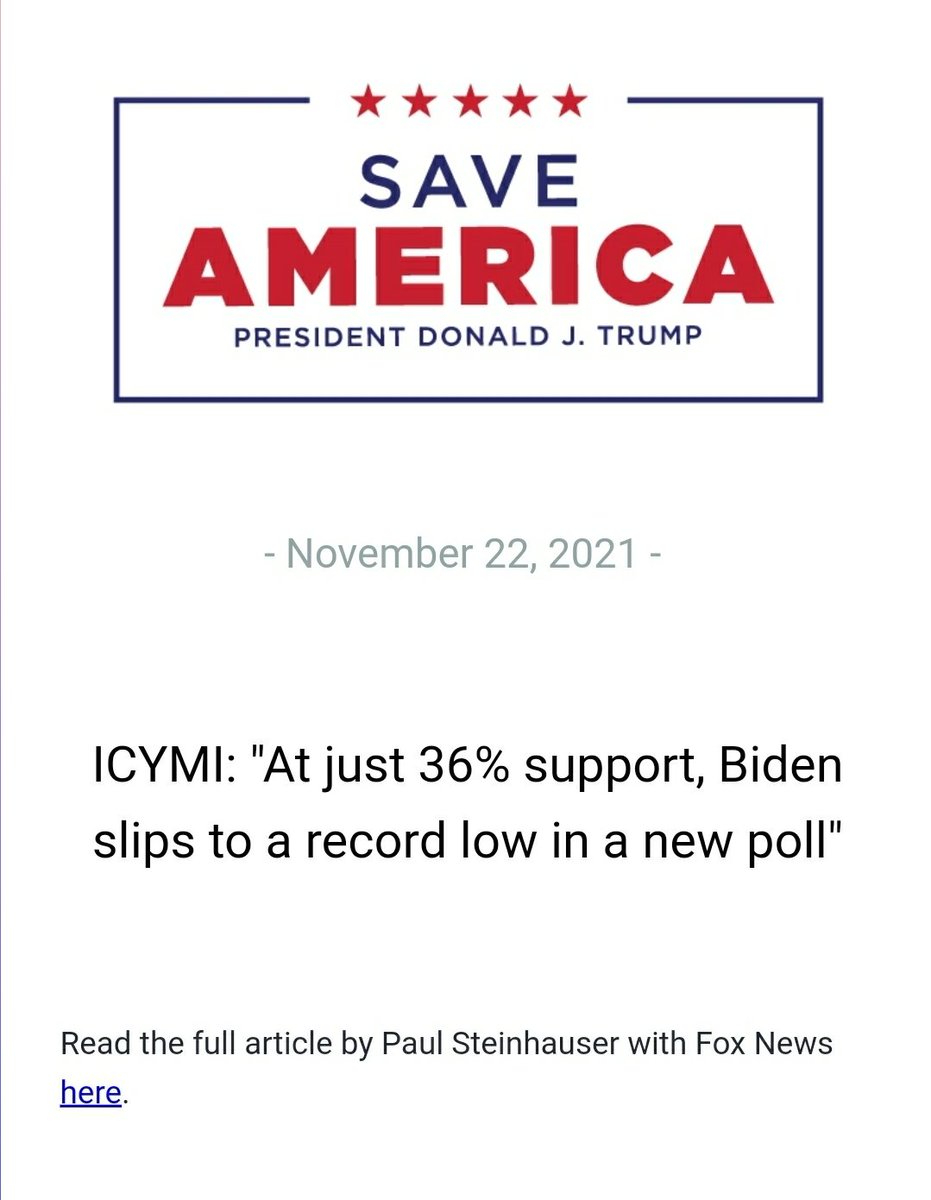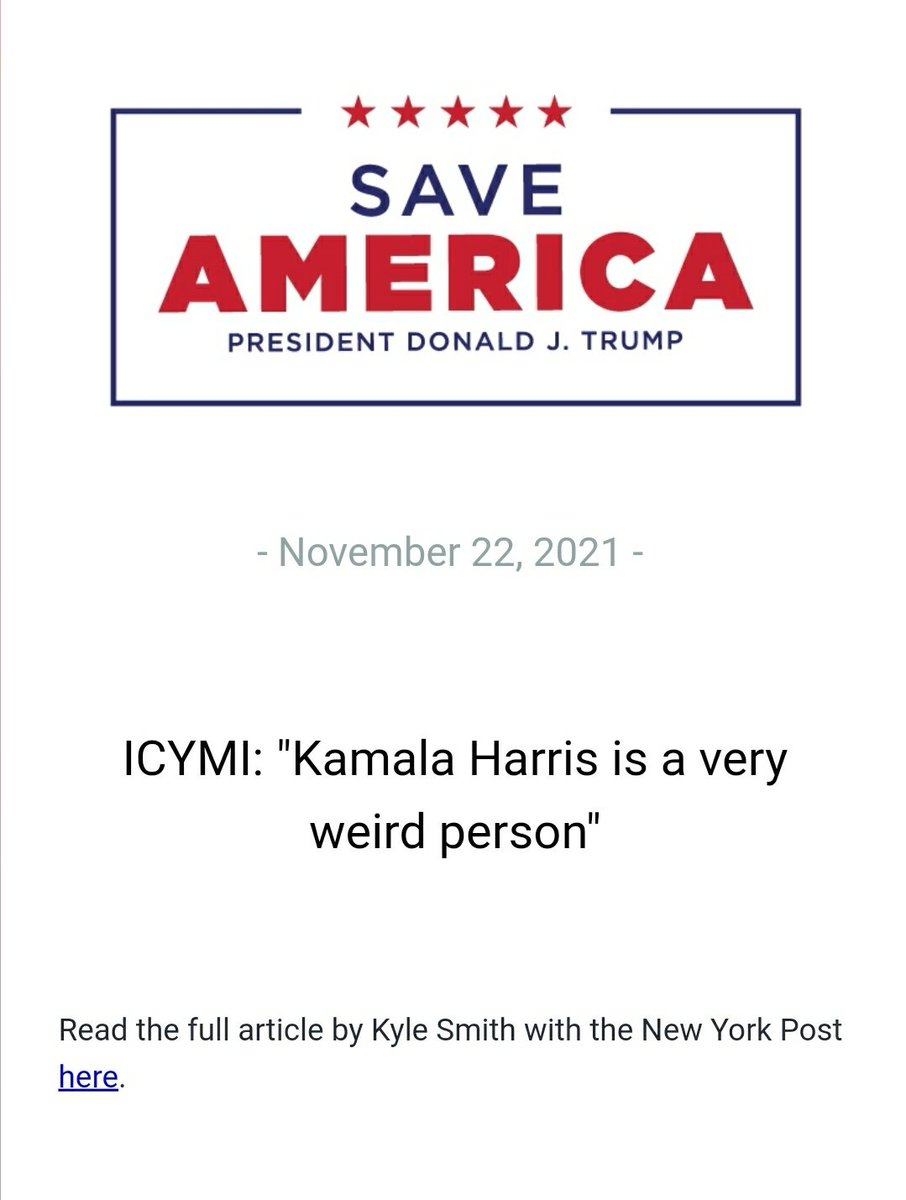 Experts have predicted a probable solar storm this weekend due to the advent of a flood of solar winds.
NASA's Solar Dynamics Observatory (SDO) captured photos of the Sun's corona, which shows a big "coronal hole" in the Sun's outer atmosphere.
A rush of "gaseous material" from the hole is expected to reach the Earth between Saturday and Sunday.
What an Intense Solar Weather Can Do
The National Weather Service's space weather division is becoming increasingly important. It will continue to grow as we better understand the Sun's physical processes and their effects on Earth and space.
Solar flares, coronal holes, and coronal mass ejections (CMEs) may discharge large bursts of radiation, high-speed electrons and protons, and other extremely energetic particles from the Sun, which are occasionally targeted towards Earth.
 
These particles and radiation may damage satellites in orbit, interrupt GPS, and pose serious health concerns to individuals traveling at high altitudes on Earth and astronauts in space.
Minor storms,  can generate modest power grid oscillations and disrupt satellite operations at the lower end of the spectrum.
Extreme storms, on the other hand, have the potential to cause widespread blackouts and communications failures.
source: science.org