Plan Comes Into Focus, Senate Was The Key, Justice Is Coming, Law And Order – Episode 2281
The UK economy magically bounced back after the lockdowns. The US magically bounced back after the lockdowns. When you shutdown an economy artificially and turn it back on it bounces back. The patriots are now started an economic avalanche that cannot be stopped. The plan is now coming into focus. The events have failed and the people are waking up, time to clog the news cycle and change the narrative. The [DS] fell right into the trap again. Trump and the patriots are now ready to counter the election chaos. Watch what happens next, a new justice is coming. The senate was always the key, the patriots are in control.
Check Out The X22 Report Spotlight YouTube Channel X22Report Spotlight
Please check Newzsentinel.com for the latest news on the economic collapse. The Sentinel Alerts are updated throughout the day.
---
Current News – 09.20.2020
Watch The X22 Report On Video
---
Economy
Britain is recovering faster than anyone had expected from the economic impact of COVID-19, 
"UK GDP had, by July, recovered around half of its COVID-related losses, rebounding further and faster than anyone expected," Haldane said.
Retail sales volumes rose by 0.8% in August, the Office for National Statistics (ONS) said on Friday – slightly above the average 0.7% forecast in a Reuters poll. Compared with a year earlier, they were up 2.8%, just below forecasts of 3.0% annual growth.
Source: gulftoday.ae
Today, I announced two of the LARGEST grants in history to Puerto Rico to rebuild its electrical grid system and education system. My Administration will be awarding $13 BILLION through FEMA – the largest obligations of funding ever awarded…

— Donald J. Trump (@realDonaldTrump) September 18, 2020
…Obama killed the pharmaceutical manufacturing business in Puerto Rico. We are bringing it back from China and other faraway lands.

— Donald J. Trump (@realDonaldTrump) September 18, 2020
---
Political/Rights
John Brennan said the following"After listening to the public statements of Donald Trump and William Barr, especially over the last several days, I am more worried today than I ever have been before in the health and stability of our government."
Source: thegatewaypundit.com
Ruth Bader Ginsburg's dying wish: Not to have Donald Trump choose replacement
"My most fervent wish is that I will not be replaced until a new president is installed," Ruth Bader Ginsburg told her granddaughter, Clara Spera, in the days before her death, NPR reported.
Poll: Majority of voters say Trump should not nominate a Supreme Court justice this year https://t.co/XBptXNl6nq pic.twitter.com/YXUx1r4GVG

— The Hill (@thehill) September 20, 2020
President Trump visited Fayetteville, North Carolina for his first rally since the death of Supreme Court Justice Ruth Bader Ginsburg.
The crowd welcomed the President and immediately began cheering "Fill the Seat":
TAKE A LISTEN
Then the President announced he will be announcing his nominee this week and it will be a woman.
Source: thegatewaypundit.com
Source: breitbart.com
In a slightly bizarre exchange, Stephanopoulos asks if the House would impeach Trump or Barr if Senate GOP tries to vote on a SCOTUS nom during lame duck session (to stall the confirmation), and Pelosi refuses to rule it out: "We have our options. We have arrows in our quiver." pic.twitter.com/aoXPh6cFlt
Nobody was talking about this until Stephanopoulos just floated it. This is his suggestion to her. https://t.co/Oe5bqHcacg
A challenge to the Affordable Care Act is scheduled to come before the court Nov. 10, just days after Election Day
The death of Supreme Court Justice Ruth Bader Ginsburg has increased the chances that Obamacare could be struck down.
Source: vicenews.com
Everything has changed,  the politics are completely different on the court.
Attn GOP: Senate has confirmed 17 #SCOTUS justices in presidential election years. #DoYourJob pic.twitter.com/Mdm0P5SRC4

— Chuck Schumer (@SenSchumer) February 23, 2016
The American people should have a voice in the selection of their next Supreme Court Justice. Therefore, this vacancy should not be filled until we have a new president.

— Chuck Schumer (@SenSchumer) September 18, 2020
Statement on the passing of Supreme Court Justice Antonin Scalia: pic.twitter.com/xazj9dDd5c

— Hillary Clinton (@HillaryClinton) February 14, 2016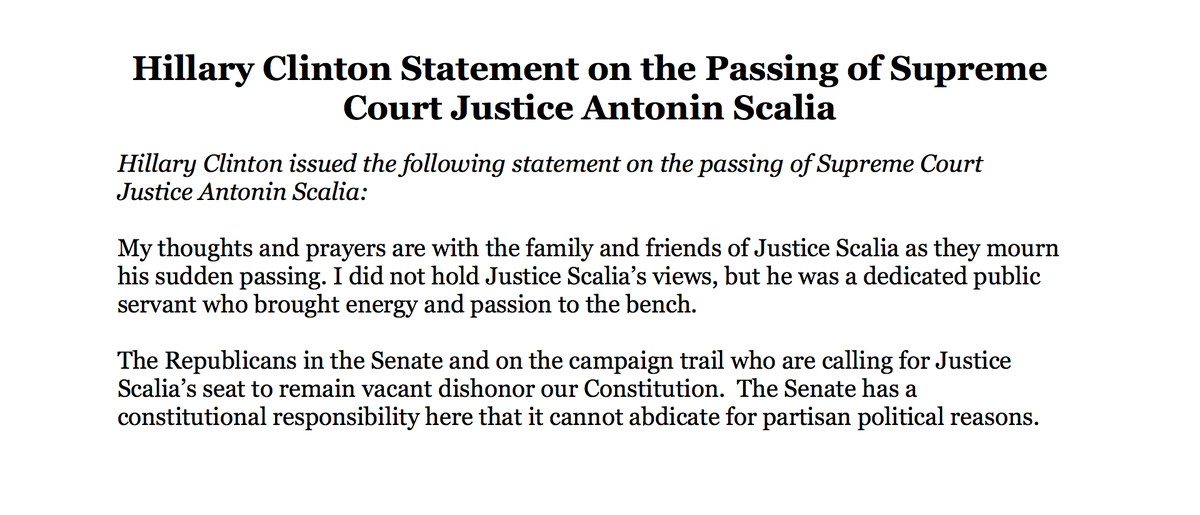 Just dug up this clip of Obama in 2016:

"When there is a vacancy on the SCOTUS, the President is to nominate someone, the Senate is to consider that nomination… There's no unwritten law that says that it can only be done on off-years. That's not in the Constitution text." pic.twitter.com/vrOi3DrkJN

— Kelb Hull (@CalebJHull) September 19, 2020

TAKE A LISTEN
President Donald Trump on Saturday said his nomination to replace Justice Ruth Bader Ginsburg on the Supreme Court would likely be announced next week.
"I think the choice will be next week," he told reporters as he left the White House on Saturday for a campaign trip to North Carolina.
When asked if he would choose a woman to replace Ginsburg, after she died on Friday, Trump replied, that it was "most likely."
"I could see most likely it would be a woman," he said. "Yeah… I would say that a woman would be in first place, the choice of a woman would certainly be appropriate."
Source: breitbart.com
A total of 61 SCOTUS justices have been nominated and confirmed to the Supreme Court since the turn of the last century (1900)

70% of these (43 Justices) were confirmed in *under 46 days* (the amount of time remaining until the Nov 3 Presidential election)

THREAD

— Undercover Huber (@JohnWHuber) September 19, 2020
Nominee & days to confirm from nomination:

Lewis Powell —45
Ruth Bader Ginsburg —42
Sandra Day O'Connor —33 (*the vacancy)
Harlan Stone —31
Wiley Rutledge —28
Harry Blackmun —27 (*wrote Roe v Wade)
Arthur Goldberg —25
Robert Jackson —25
John Roberts —23 (*became Chief Justice)

— Undercover Huber (@JohnWHuber) September 19, 2020
Nominee & days to confirm from nomination:

Lewis Powell —45
Ruth Bader Ginsburg —42
Sandra Day O'Connor —33 (*the vacancy)
Harlan Stone —31
Wiley Rutledge —28
Harry Blackmun —27 (*wrote Roe v Wade)
Arthur Goldberg —25
Robert Jackson —25
John Roberts —23 (*became Chief Justice)

— Undercover Huber (@JohnWHuber) September 19, 2020
Mahlon Pitney —23
John Paul Stevens —19
Sherman Minton —19
Warren Burger —17 (*became Chief Justice)
Charles Whittaker —17
Tom Clark —16
Pierce Butler —16
Harlan Stone —15 (*became Chief Justice)
William Douglas —15
Abe Fortas —14
Fred Vinson —14 (*became Chief Justice)

— Undercover Huber (@JohnWHuber) September 19, 2020
James Byrnes —0
George Sutherland —0
William Taft —0 (*became Chief Justice)
Edward White —0

(Yes, four SCOTUS Justices had SAME DAY nominations and confirmations by the Senate. And Byrnes never even attended law school before FDR put him on the court)

— Undercover Huber (@JohnWHuber) September 19, 2020
Obama, a Democrat, held the Presidency in 2016 **but** the GOP held the Senate.
Alaska's @lisamurkowski said today she won't confirm a new SCOTUS justice until after the inauguration day.  Romney will most likely not vote for the new scotus
Remember the Senate was the key
Q

 

!!mG7VJxZNCI

 

ID: ebc49e

 No.3783761

>>3782992
We are at war.
Think logically.
Why was winning the House majority the primary goal for them?
To this point, what chamber is currently directing the DOJ/FBI investigations?
To this point, what chamber do they feel most threatened by?
While the focus was on the House for them (due to above), our underlying focus was adding PRO_POTUS members to the Senate and safely securing a PRO_MAJORITY.
THE SENATE IS WORTH SO MUCH MORE.
THE SENATE CONTROLS JUDGES & CABINET POSITIONS W/O HOUSE APPROVAL.
THE SENATE JUDICIARY COMMITTEE HAS DIRECT OVERSIGHT OVER THE DOJ&FBI [MORE POWER THAN THE HOUSE].
While we had a senate majority on paper, in reality, we never did, nor could we count on bringing investigations to that body until it was safely in our full control.
THE SENATE WAS ALWAYS THE PRIMARY OBJECTIVE.
Moves & countermoves.
We defied history by picking up Senate seats.
Patriots delivered.
Disinfo is necessary.
Enemy at the front door.
Our attempt at reassurance re: last drops re: House >>> Senate backed by POTUS tweet directly thereafter stating the same thing should have put this to bed.
How many coincidences before it's mathematically impossible?
Do you think the current 'shill' attack is organic?
Buckle up.
Q
The Senate was needed to block everything the corrupt politicians were throwing at Trump
Russian Collusion
Impeachment
It was also needed to get the nominations, federal judges and the  SC nomination
The timing of this is very interesting,
covid, Riots, fires, people see the truth of what is really happening, how do you change the narrative
 Will be interesting to see if the Fake News can keep interest in COVID while also at the same time pushing the SCOTUS issue   
This changes everything, the entire dynamic of the race
 Trump Cannot leave possibility of 4-4 decisions on election result
The plan has now come into focus, how do you counter the election results, who needs to make the final decision. the SC. The precedent has already been set. lets go back to 2000
On December 12, 2000, the Supreme Court ended a Florida vote recount in the presidential election contest between George W. Bush and Al Gore.   
On December 12, 2000, the divided Court issued an unsigned per curium main decision, with concurrences and dissents written by specific justices.
In the first part of the decision, seven justices (including liberals Stephen Breyer and David Souter) agreed with Bush that his Equal Protection rights were violated because there was no existing legal standard to recount the punch-card ballots.
Another part of the decision, a 5-4 vote along ideological lines, said that any solution to the recount problem couldn't be put in place by December 12, the safe-harbor deadline. The Florida Supreme Court of Florida, the majority said, indicated that the Florida state legislature wanted Florida's electors to "participat[e] fully in the federal electoral process" by honoring the December 12 safe-harbor deadline.
The Supreme Court decision, in total, went against the Florida Supreme Court, remanding the case back to it for further action. But since the safe-harbor deadline was passed, Bush remained as the certified winner in Florida, and Gore conceded the next day.
Source: constitutioncenter.org
.@GOP We were put in this position of power and importance to make decisions for the people who so proudly elected us, the most important of which has long been considered to be the selection of United States Supreme Court Justices. We have this obligation, without delay!

— Donald J. Trump (@realDonaldTrump) September 19, 2020
The mail-in ballot scam will not maatter, this is why they will do everything to stop the SC nomination.  There will be a period of time after the election where the SC will be making the decision and the DS will push the riots, looting and they will deploy everything they have.  Law and order will happen once the final decision has been made.
---
War
US Close To Declaring Qatar Major Non-NATO Ally, Deepening Military Ties
 "The United States hopes to move forward with naming Qatar as a major non-NATO ally, a status that provides foreign nations with benefits in defense trade and security cooperation, a senior U.S. official said on Thursday."
US deputy assistant secretary of state for Arabian Gulf affairs Timothy Lenderking told reporters at the end of this week, "We're going to move ahead, we hope, with designating Qatar a major non-NATO ally."
Tehran will no doubt see Qatar's designation as a major non-NATO ally as a direct threat toward the Islamic Republic.
Source: zerohedge.com
---
Cyber Attacks
---
False Flags
AS EVIDENCE MOUNTS THAT THE "GOLD STANDARD" TEST FOR DETECTING COVID-19 IS UNRELIABLE, WHY ARE HEALTH OFFICIALS AROUND THE WORLD CALLING FOR MORE TESTS?
The PCR test uses chemicals to amplify the virus's genetic material and then each sample goes through a number of cycles until a virus is recovered. This "cycle threshold" has become a key component in the debate around the efficacy of the PCR test.
Dr. Persse says that when the labs report numbers of COVID-19 cases to the City of Houston they only offer a binary option of "yes" for positive or "no" for negative. "But, in reality, it comes in what is called cycle-thresholds. It's an inverse relationship, so the higher the number the less virus there was in the initial sample," Persse explained. "Some labs will report out to 40 cycle-thresholds, and if they get a positive at 40 – which means there is a tiny, tiny, tiny amount of virus there – that gets reported to us as positive and we don't know any different." 
UK PARLIAMENT AND SCIENTISTS HAVE CONCERNS ABOUT PCR TEST
 Professor Carl Heneghan, one of the authors of the study, Viral cultures for COVID-19 infectivity assessment – a systematic review, said there was a risk that an increase in testing in the UK will lead to an increase in the risk of "sample contamination" and thus an increase in COVID-19 cases.
The team reviewed evidence from 25 studies where virus specimens had positive PCR tests. The researchers state that the "genetic photocopying" technique scientists use to magnify the sample of genetic material collected is so sensitive it could be picking up fragments of dead virus from previous infections. The researchers reach a similar conclusion as Dr. David Persse, namely that, "A

 binary Yes/No approach to the interpretation RT-PCR unvalidated against viral culture will result in false positives with segregation of large numbers of people who are no longer infectious and hence not a threat to public health."
Source: blacklistednews.com
"It's not just a flu shot, it increases the chances of you getting #Covid19…"

"Got it… I gotta run." pic.twitter.com/JpNEEaA4iR

— sally (@sallyKP) September 20, 2020
TAKE A LISTEN
This is what happens when you make everything political. The NFL put two of the biggest names in all of pro sports in a primetime game against each other, and people still didn't care as much as last year.
When you turn sports into political debates, people tune out. It's that simple. We've seen it time and time again.
Source: dailycaller.com
---
Q
Patriot Intelligence Insider
4737
Q !!Hs1Jq13jV6 09/19/2020 23:53:11 ID: 33763f
Archive Bread/Post Links: 10716213 / 10716779
Direct Link: 10716779
---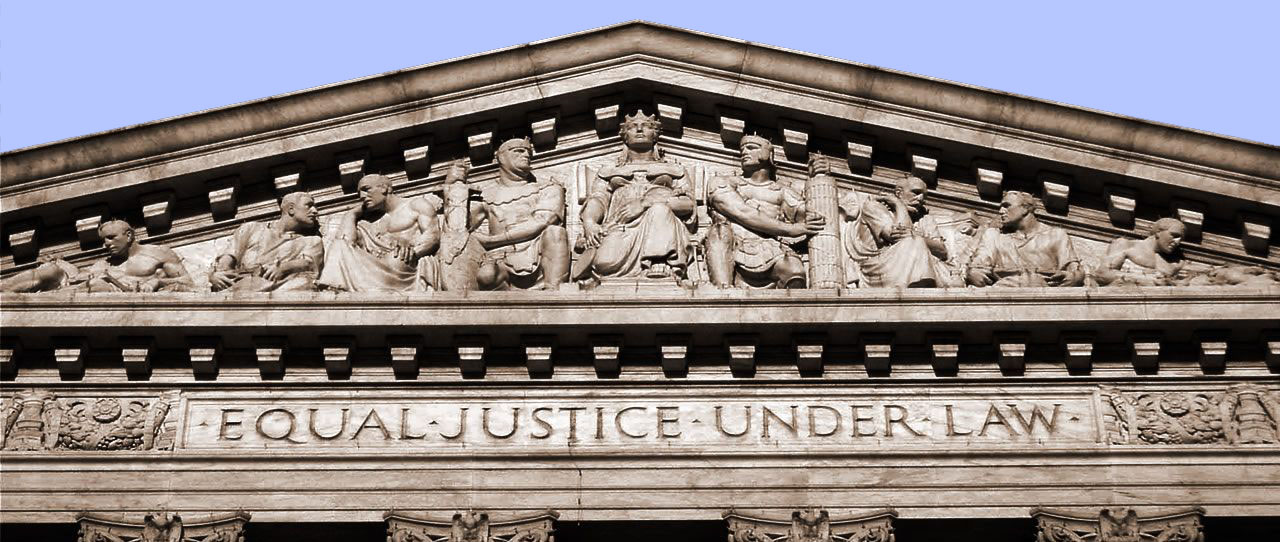 Filename:
fa08bfbc410b09276b106fa39318179acce278449c9784ef8a927ec85fbafdc5.jpg
4738
Q !!Hs1Jq13jV6 09/20/2020 13:18:24 ID: e4ee64
Archive Bread/Post Links: 10721601 / 10721878
Direct Link: 10721878
---