Rand Paul Is On The Hunt, [DS] Being Hit From All Sides, Next Phase Will Bring Justice – Ep. 2533
[JB] is now losing the narrative, Trump and the patriots made it impossible for the [CB] to keep the narrative and have the people believe it. The [CB] is left with no alternative but to proceed quickly with their plan to shut down the supply chains, the patriots are prepared for this, countermeasures are in place. The [DS] is now losing the narrative on the economy, border, virus and the elections. The patriots continue to push more and more at the [DS] and as the [DS] tries to spin it all they are losing the narrative, plus each faction wants to push their agenda and the narratives are crossing each other and now people are asking questions. Rand Paul is now going after Fauci, why did Trump let Fauci handle it all, he set him up. The next phase is coming and it will bring justice, the [DS] will try to retaliate but it will fail, they don't control the flow information.
Watch The X22 Report On Video
---
Economy
Joe Biden held a meeting with members of his cabinet at the White House to discuss the "American Rescue Plan."
Biden said that he, through democracy, won't just vaccinate America, but will vaccinate the world.
Joe Biden also said he's going to save the world's middle class.
"I making it absolutely clear that democracy is more capable and America is back…we're not just vaccinating ourselves, we're gonna help vaccinate the world," said Biden.  
"We're building back better to create jobs and grow the middle class, not just at home, everywhere," he added.
Source: thegatewaypundit.com
The former top White House economist criticized the current administration for continuing pandemic unemployment benefits to the detriment of U.S. workers.
"All the compassion is only focused on the 20 million people or so collecting benefits," Casey Mulligan, the former top economist on the Council of Economic Advisers and University of Chicago economics professor, told the Daily Caller News Foundation. "The 140 million people actually doing the work get nothing."
While the large pandemic unemployment payments may benefit Americans in the short run, they may prove to be detrimental to millions of workers who have lost more than a year of potential experience, according to Mulligan.
Source: dailycaller.com
 The Chinese yuan is on course to become a much more influential part of the global financial system with almost a third of central banks planning to add the currency to their reserve assets, a closely-followed survey showed on Wednesday.
The Global Public Investor survey here, published annually by the London-based OMFIF think tank, showed 30% of central banks plan to increase yuan holdings over the next 12-24 months, compared to just 10% last year.
Source: reuters.com
 
The speed with which central banks are pushing for digital currencies is very worrisome, because they would alter the monetary and banking systems in a radical way.
A central bank digital currency, or CBDC, would create another layer of central bank money 
CBDC will mostly lead to a situation where the banking system would consist of just one bank, the central bank.
 
Source: zerohedge.com
---
Political/Rights
Joe Biden used a private email to send government information he was getting from the State Department to his   son Hunter during the Obama years.
Hunter Biden worked as Joe Biden's bagman in their international money laundering and influence peddling operation.
Some Obama Admin officials were aware of Joe Biden's private email "[email protected]" and used it to communicate with him.
Just the News reported:
Messages, sometimes signed "Dad," from the email account [email protected] were found on a Hunter Biden laptop seized by the FBI in December 2019 from a Delaware computer shop owner.
Click here to read more about this from Just the News.
Source: thegatewaypundit.com
Sen. Chuck Grassley, ranking member of the Senate Judiciary Committee, is urging Attorney General Merrick Garland to investigate potential ties to Hunter Biden within the Department of Justice. According to Grassley, Garland has refused to even respond to multiple congressional oversight requests.
"As I say to many nominees, either you run the Department or the Department runs you. Right now, it looks like the Justice Department is running Attorney General Garland," Grassley said. "I voted to confirm the Attorney General. I had high hopes he would follow through on his public statements of ridding the Department of political infection. Instead, I fear he's taking the Justice Department to new politically-charged heights. To date, I haven't received a full and complete response to a single oversight request from the Biden Justice Department."
Source: thefederalist.com
Raniere, 60, attended the federal restitution hearing by video from an Arizona prison. He was previously sentenced to 120 years in prison in 2020 for sex trafficking, federal racketeering, and child pornography charges dealt in 2019 for his involvement in the New York-based cult. He was also fined $1.75 million at the time.
Keith Raniere, the former leader of the cult NXIVM, was ordered by a federal judge in Brooklyn to pay nearly $3.5 million in restitution to 21 of his victims, according to reports.
 
The latest $3.5 million fine includes the cost of removing scars from branding rituals performed by a secret sorority composed of female "slaves" that Raniere had in NXIVM. In addition to being branded with Raniere's initials with a cauterizing pen, the women were kept on starvation diets and at times ordered to have sex with him, according to court filings.
Source: theepochtimes.com
---
Geopolitical/Police State
---
War
The nation breaks with its no-first-use policy of deterrence to extort its neighbors.
he Chinese Communist Party posted a video online Monday warning Japan that they would face retaliation by nuclear bombardment if they interfere in China's growing reunification efforts with Taiwan.
"We will use nuclear bombs first. We will use nuclear bombs continuously. We will do this until Japan declares unconditional surrender for the second time," the video declares.
#CCP Vows to Nuke #Japan if Japan defends #Taiwan. As Japan is the only country that has been nuked, so nuking Japan "will get twice the result with half the effort."
中共軍事頻道威脅對日本實施連續核打擊,直到日本第二次無條件投降。 pic.twitter.com/dp45R2LXtD

— Jennifer Zeng 曾錚 (@jenniferatntd) July 13, 2021
Source: spectator.org
---
False Flags
Many of the attorneys representing the men accused in an alleged plot to kidnap Michigan Gov. Gretchen Whitmer (D) earlier this year say they are turning their focus toward convincing the jury that FBI informants had engineered the plan, BuzzFeed News reports.
Source: theweek.com
So what are they trying to tell us , being vaccinated doesn't ALWAYS stop you from spreading the virus."
Well we also see people are testing positive for the virus even though they are vaccinated, why get the vaccine then
So, the vaccine does or doesn't work, the narrative is breaking down, it's either vaccine works or it doesn't or the pcr test is giving false positives, which means that everything they told us up to this point might be wrong
Lets look at other diseases that there vaccines: Polio Smallpox Measles Mumps Rubella Chickenpox Diphtheria Hepatitis  Pneumococcal  Shingles Tetanus Pertussis?
Are people reporting cases or coming down with these diseases while vaccinated? No
We recall toys if they cause 1 death. We recall 70 million airbags if they cause 400 injuries and less than 20 deaths (in 20 years btw) but if you even question a 💉or the documented injuries sustained by them, you're a crazy person who must be scilenced.

— Rosie memos (@almostjingo) July 21, 2021
You know why? It's too late now. You can't undo 💉 so they'll never admit fully a problem could exist, it would be chaos.

— Rosie memos (@almostjingo) July 21, 2021
#Israel bans entry to #vaccinated tourists in attempt to control spiking #COVID19 numbers.

Report by @RossTercatin https://t.co/hwNHiu0Lp1

— The Jerusalem Post (@Jerusalem_Post) July 19, 2021
Pfizer STOPS distribution of its anti-smoking drug Chantix after finding cancer-causing carcinogens in the popular prescription https://t.co/KuHUPjFMNR

— Daily Mail US (@DailyMail) July 21, 2021
YouGov reports ~1/3rd of Brits who have the UK's Nation Health Services covid app have turned off the government's tracking feature.

Good.

Now delete the app. pic.twitter.com/OWcjK7uzye

— Election Wizard (@ElectionWiz) July 21, 2021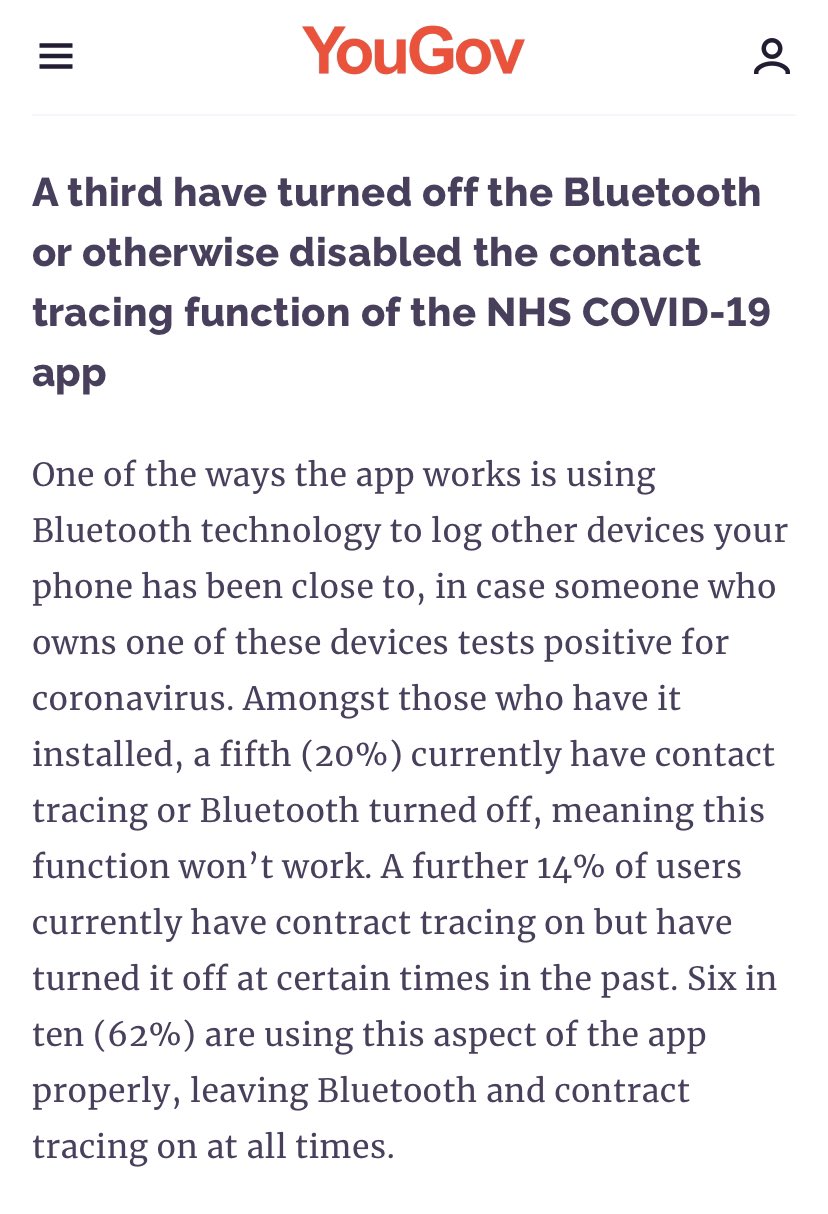 A team of Johns Hopkins researchers recently reported that when studying a group of about 48,000 children, they found zero COVID deaths among healthy kids, but the Centers for Disease Control doesn't care.
Source: thefederalist.com
The [DS] is trying to push for lockdowns and mask mandates, why? Same playbook as the election, the forensic audit report is coming, they are trying to push the same agenda and it is failing, the narrative is now lost. The people will not fall for it the second time
Texas Gov. Greg Abbott Says He Will Not Implement Another Statewide Mask Mandate
If you know the playbook can divide the ds factions, narratives cross, it becomes confusing, people start questioning 
While @RandPaul interviews the known liar Dr Fauci – Fauci is literally shaking.

He's been outed. Dr Fauci has no credibility. He's imploded. And he has made the situation worse. pic.twitter.com/nrE9pldEfm

— Richard Grenell (@RichardGrenell) July 20, 2021
 
And Senator Paul opened his questioning by putting Dr. Tony Fauci on notice — his criminal lies will not be tolerated.
Senator Rand Paul: Dr. Fauci, as you are aware it is a crime to lie to Congress, Section 1001 of the US Criminal Code. Critics say a felony and a five-year penalty for lying to Congress.  On your last trip to our committee on May 11th, you stated that the NIH has not ever and does not now fund 'gain of function" research to the Wuhan Institute of Virology.  And yet, "gain of function" was done entirely at the Wuhan Institute.
 
Dr. Fauci then denied the charges and screamed at Senator Rand Paul calling him a "Liar!"
 
now there is proof that Dr. Fauci was lying again under oath in yesterday's hearing.
And there is video proof that Fauci was lying.
Back on January 29, 2018, Dr. Fauci announced, "NIH Lifts Funding Pause on Gain-Of-Function Research." Via Kanekoa the Great:
Source: thegatewaypundit.com
House Democrats Block Bill to Declassify Intel on COVID Origins
By a vote of 216 to 207 Tuesday evening, Democrats in the House of Representatives blocked consideration of a bill that would require the Director of National Intelligence to declassify information related to the origins of the Wuhan coronavirus pandemic, specifically information about any role the Wuhan Institute of Virology may have played in the pandemic's outbreak.
Source: townhall.com
---
Q
This was in February. Sigh. It's been right in front of our faces. pic.twitter.com/wjGHzcbM5h

— Rosie memos (@almostjingo) July 19, 2021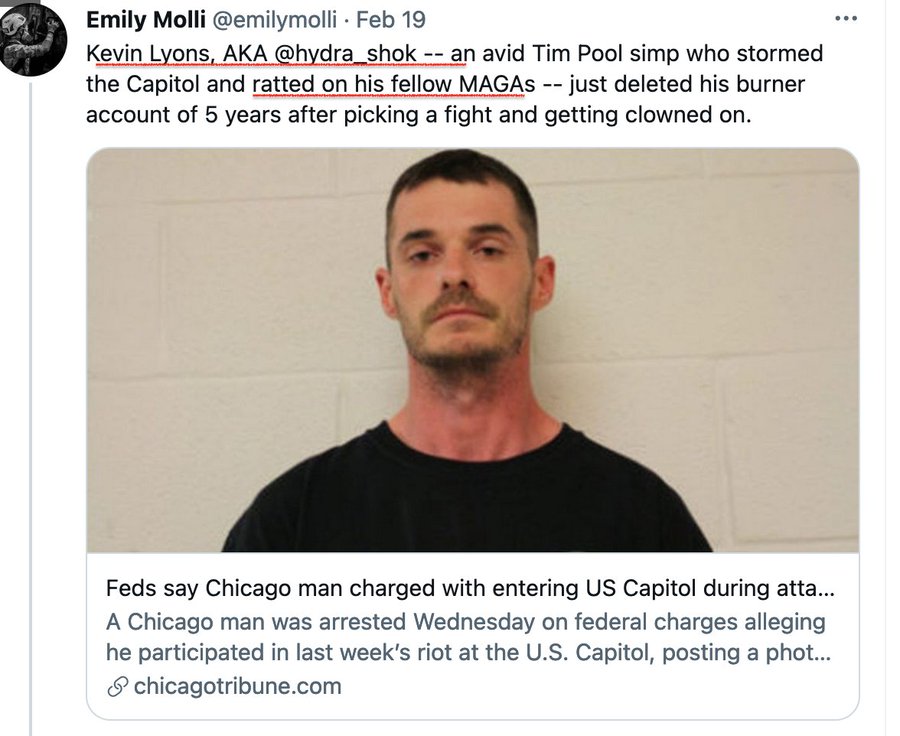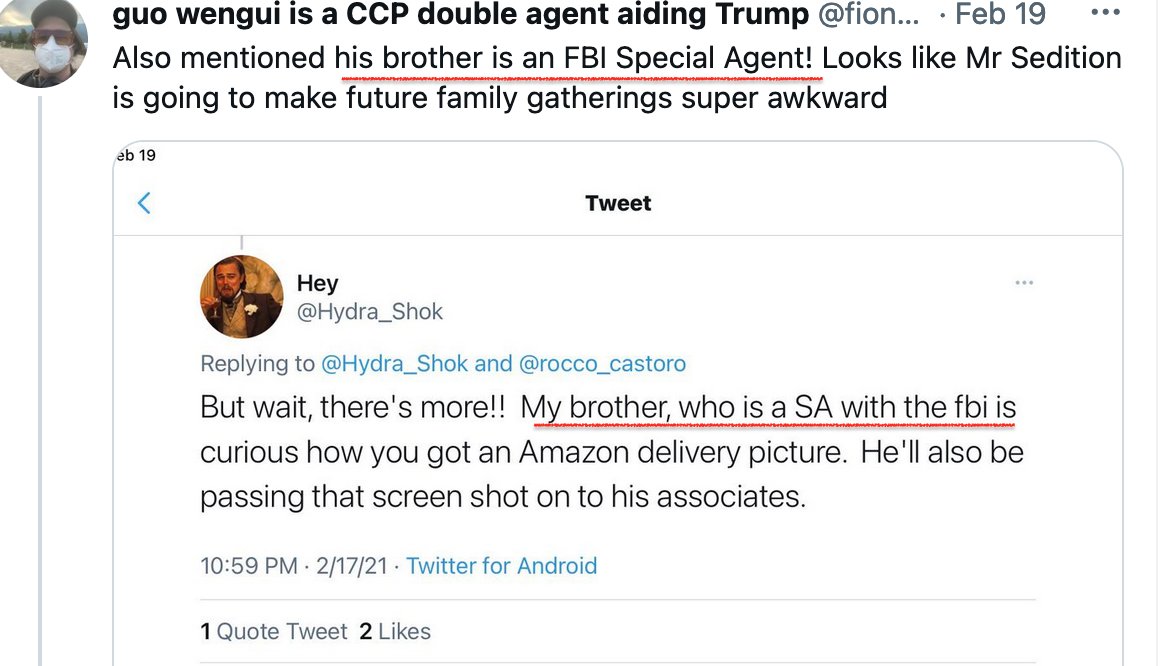 we'll eventually learn that the Capitol riots were initiated by the FBI. The corrupt FBI creates crimes to use against its political enemies and ignores crimes committed by its political allies.
Pelosi Rejects McCarthy's GOP Picks Jim Jordan, Jim Banks For January 6 Committee
The five included:
Jim Banks (ranking member)
Jim Jordan
Rodney Davis
Kelly Armstrong
Troy Nehls
Pelosi rejected GOP Reps. Jim Jordan (OH) and Jim Banks (IN), both strong allies of Trump.
Source: thegatewaypundit.com
New: GOP Leader McCarthy Pulls His 5 Republican Members From Jan. 6 Committee After Pelosi Rejects Jordan, Banks
GOP Minority Leader Kevin McCarthy   pulled all five of his Republican members from Pelosi's partisan January 6 committee
Source: thegatewaypundit.com
Good.

Dems are proving to the world that their little "committee" is nothing more than an anti-Republican witch hunt.

Pelosi and Schiff NEVER act in good faith & have ZERO interest in a neutral/unbiased committee. I'm glad Republicans aren't falling for their BS for once! https://t.co/6ZFeDhdaDw

— Donald Trump Jr. (@DonaldJTrumpJr) July 21, 2021
Two-Thirds of All U.S. Voters sounds like a congressional investigation mandate … but who can tell … https://t.co/RD6IC54XPx pic.twitter.com/neGsyikpQY

— Rasmussen Reports (@Rasmussen_Poll) July 21, 2021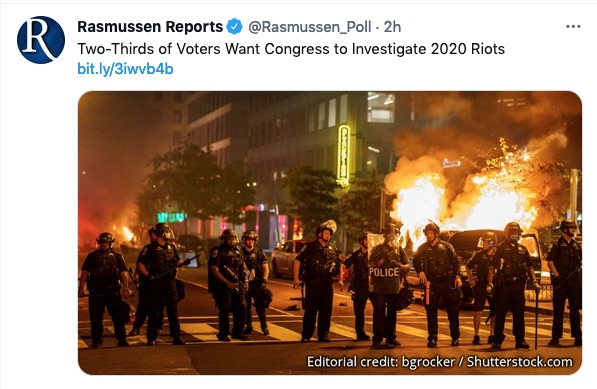 , the North Carolina Board of Elections (BOE) has denied a North Carolina House Freedom Caucus (HFC) request to examine voting machines.
Source: theepochtimes.com
Five Michigan counties are allegedly moving ahead with guidance from the state that is likely to erase all activities on the voting machines in the county.  A Cease and Desist order was mailed to the counties but these few counties may move forward anyways.
Lake County says they are waiting for their attorney's opinion while Dickinson is moving ahead with the 'maintenance'.
Iron County is planning on going ahead with the state's request as well.
These counties are risking a lot due to their actions.  Removing batteries from their machines will likely erase data that is residing on the machines and the law requires all data to be kept intact for 22 months after the election.  Also, removing the battery will make the machines out of compliance and they will have to be recertified as a result. 
Source: thegatewaypundit.com
Eye witnesses to ballot manufacturing/harvesting operations in Arizona during and after the 2020 U.S. general election presented information to state officials in late 2020/early 2021.
The information is now being brought before a 'We The People' case using a 'citizens grand jury' in Georgia. Evidence is provided below ballots were sent to GA from AZ.
The information regards a firm called 'Fieldworks' which was suspected of election fraud in 2016 (links and information below).
Information is also below showing evidence of illegal ballot harvesting in GA.
———————————-
 there was a  photo taken of ballots sent from Arizona to Georgia during the 2020 election cycle, produced by Runbeck Election Services, a firm tied closely to the Democrat Party. The ballots were found in a warehouse in Fulton County, GA. after Nov 3rd.
Source: cdmedia.com
Republicans must take seriously the effort by Democrats to completely change America through the Reconciliation Process. Democrats are now suggesting that budget reconciliation can be used to pass Mail-In Ballot legislation as well as trying to include Amnesty in their infrastructure package. The infrastructure package has little to do with infrastructure as we know it, bridges, roads, tunnels, etc., but is a dramatic expansion of Government that will cost much more than the $3.5 trillion being discussed. Don't let this happen!

If Amnesty is included in the infrastructure package, there will be a run on our Southern Border the likes of which we have never seen before. It will be a signal that says "come to America now, because you will soon be a citizen." Providing Amnesty to illegal aliens, in the history of what already is considered the greatest Border catastrophe, will result in disaster beyond our gravest nightmares. No country can pay this price. Will lead to ruination!

Any effort to dictate national Mail-In Voting will be a disaster for our Country and for conservatism. There will never be a Republican elected to high office again. I urge every Republican to fight this and deny Democrats a quorum if that is what it takes to make sure that the Democrats can't use reconciliation.

Republicans must push back for the sake of our Country and, far less importantly, the sake of the Republican Party!
 
Attorney David Shestokas, Hearing Officer for the Chicago Board of Elections was a member of President Trump's legal team.  He is an elections and constitutional expert with over 30 years of experience and multiple books published.
The Gateway Pundit's Jordan Conradson spoke to David Shestokas to learn more about the constitution in regards to decertifying a fraudulent election.
It is possible and it will happen. 
Conradson: Now, you're a constitutional expert and an elections expert, what is the role of the state legislature in elections, and what authority does the Constitution grant them? 

Shestokas: The role of the state legislators, of course, the founding fathers wanted to put the control of elections as close to the people as possible. And so they set the rules, basically, to allow the state legislatures to pick the times, places, manners, and to regulate elections generally. But when it comes to the situation regarding the electors of the presidential choices of the Electoral College, The Constitution gives the states what they call plenary power. its one of the very few grants of plenary power within the Constitution and by that means the state legislatures have the authority by themselves without the participation of either the executive or the or the judiciary to, in fact, set the standards for choosing electors it's in Article two, section one, and actually it's easiest if I just read it directly because it says "each State shall appoint in such manner as the legislature thereof  may direct a number of electors equal to the whole number of senators and representatives to which the state may be entitled in Congress."

Conradson: So the state legislature has plenary authority over the electors in their state, what will it take to decertify Arizona's election?

Shestokas: You know I want to note a couple of days ago, Arizona State Senate President Karen Fann made some comments in response to some questions in an interview about the limits on the power of the Arizona Senate, and I might mention that for the most part 99% of what Senator Fann had to say was correct because when asked about a question about the recall of electors, she said well the Senate doesn't have that power, she's correct in that regard because who has the power is the legislature in which case it would be the House and Senate, acting in concert.
Senate President Karen Fann has been under fire for some recent comments where she said the Senate does not have the authority to recall electors.
She was correct and deserves credit for leading the nation with election integrity.
Source: thegatewaypundit.com