Scavino Message Confirmed, The Public Will Know Soon, [DS] Failed, Next Phase Coming – Ep. 2716
Watch The X22 Report On Video
The [CB]s are putting as much pressure as they can on Russia, behind the scenes this has to do with destroying their system. Trudeau that he will ban Russian oil, but Canada does not import Russian oil. Biden puts on act, sanctions Russian but the US is paying 70 million per day for Russian oil. Fed Powell said that there can be more than one reserve currency. The patriots are now on the hunt and the major offensive is now happening. The patriots have it all and the [DS] is feeling pain every step of the way, the public will know the truth soon. The [DS] has already failed and Devolution is in full swing. Trump already laid out what is coming next and this has to do with Taiwan.
---
Economy
 Joe Biden is running around trying to look tough, hitting Russia with sanctions over Vladimir Putin's obscene invasion of Ukraine. But at the same time, we pay Russia in the vicinity of $70 million per day for oil imports.
In other words, during these seven days of Putin's criminal war against Ukraine, we've sent this same Putin during those same seven days close to a half-billion dollars!
 
"In 2021, the U.S. imported an average of 209,000 barrels per day (bpd) of crude oil and 500,000 bpd of other petroleum products from Russia."
And last I checked, oil is currently valued at $106 per barrel, and one of the reasons oil is so high is the war in Ukraine, so…. So Vlad is making more money on his oil by waging his war with a peaceful neighbor!
Source: breitbart.com
Russia is now exclusively a ruble country
Neither citizens, nor companies will be able to pay in foreign currency
Russian citizens and companies will no longer be able to pay off their foreign debts with currencies other than the ruble, the country's central bank announced on Wednesday.
Source: rt.com
Fed Chief Jerome Powell says it's possible to have more than one reserve currency in the world.  How does this make America great again?
Federal Reserve Chair Jerome Powell made clear  that the Fed will begin raising interest rates this month in a high-stakes effort to restrain surging inflation.
Fed Chief Jerome Powell also shared the potential to have more than one reserve currency in the world.  This is a shocking statement coming from the head of the Fed.
Source: thegatewaypundit.com
---
Political/Rights
Sixty-one percent of voters say the country is headed "off on the wrong track" ahead of President Joe Biden's State of the Union address,
Source: breitbart.com
The reviews from Joe Biden's State of the Union message last night are not good.  Even writers at USA Today claim his speech won't help his "abysmal poll numbers". 
Source: thegatewaypundit.com
Source: dailycaller.com
The left is pissed because I called out Biden's botched withdrawal from Afghanistan that left 13 of America's finest in a flag-draped coffin.

They are mad because a speech was "interrupted".

Ask the the families who lost their loved ones how interrupted their lives are now.

— Lauren Boebert (@laurenboebert) March 2, 2022
What the hell is this reaction from Nancy Pelosi to Biden talking about soldiers breathing in toxic smoke from burn pits. pic.twitter.com/MKdgMCPnVf

— Greg Price (@greg_price11) March 2, 2022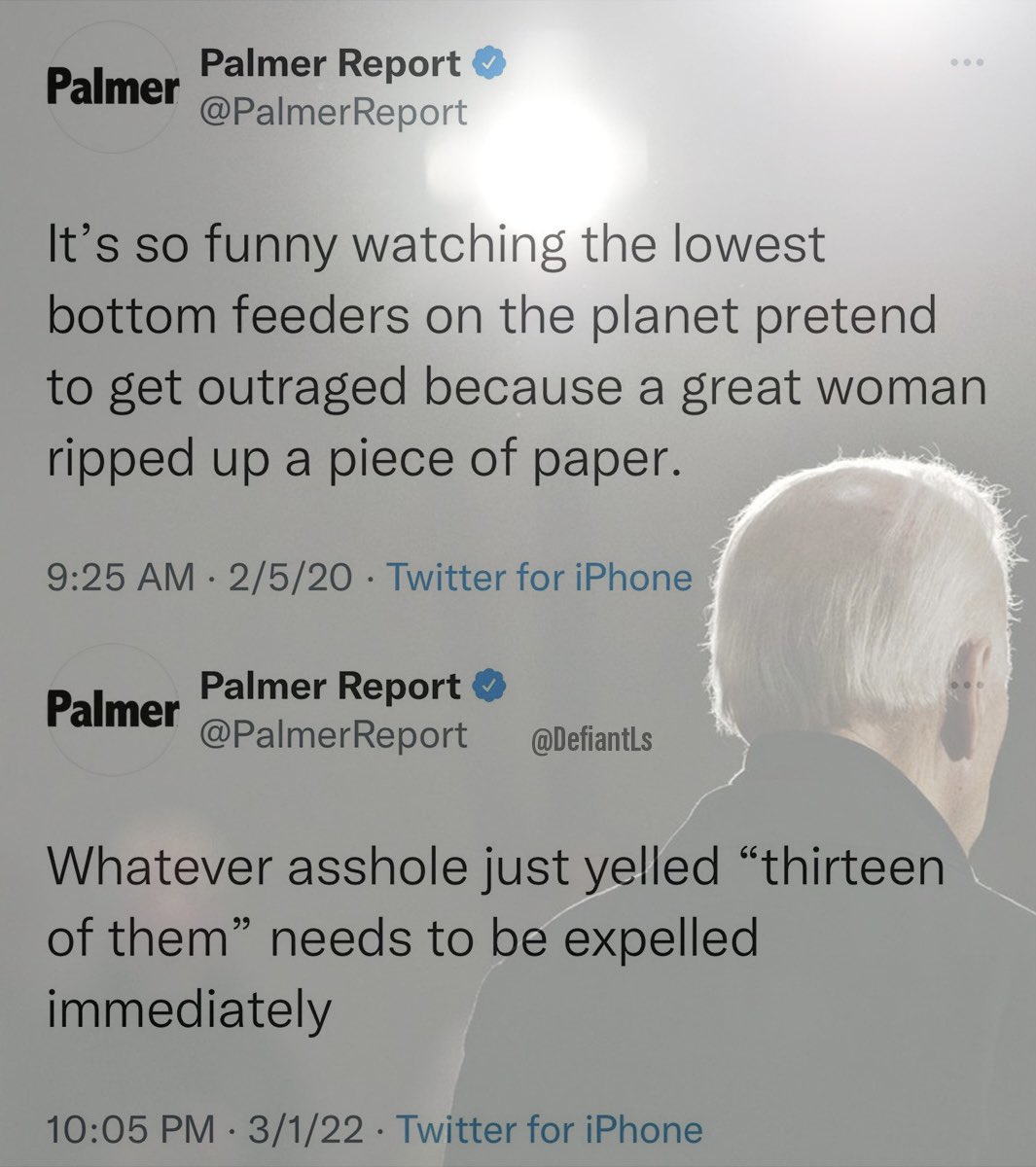 "God bless you all," he said. "And may God protect our troops. Thank you."
"Go get him!" Biden shouted in closing.
Then he turned to Kamala Harris and Nancy Pelosi in triumph. Unfortunately, nobody has any idea who "him" is.
Source: beckernews.com
Wait… is there a chance that Biden either heard or read the line… "Go get him" which was intended to be for his handlers to pull him out of there?

— Tim Young (@TimRunsHisMouth) March 2, 2022
The US convoy for freedom has arrived in Indianapolis.
It is now over 70 miles long and is expected to get grow.
They're expected to arrive in Washington on Saturday.
Will Ghislaine Maxwell get a new trial? https://t.co/b3q1E0kiuG

— Tom Fitton (@TomFitton) March 2, 2022
---
Geopolitical/Police State
---
War
Ukraine demands security guarantees from NATO
The US and its allies must provide "legal" assurances that Ukraine is safe, even if it's not in NATO, President Zelensky has saidEven if the West is currently not in a position to grant Kiev NATO membership, it must still make sure the country is "completely safe," Ukrainian President Volodymyr Zelensky has insisted.
 
Those 'security guarantees' are needed to ensure that "our territorial integrity, that our borders are protected, we have special relations with all our neighbors, we are completely safe," he clarified.
source: rt.com
Europarl Welcomes Ukrainian Emergency Application, But Actual Route to Membership Difficult
The Parliament of the European Union welcomed Ukrainian President Volodymyr Zelensky's application to join the bloc in a resolution on Tuesday – a first step in a long and difficult official joining process that Ukraine may not technically qualify for.
Ukraine made a public display of intent on joining the European Union this week and the EU's Parliament welcomed the move. Yet joining the Union can take years or decades and, while Ukraine has optimistically suggested "immediate accession under a new special procedure," any of the EU's 27 members can veto an application. Ukraine's fulfillment of membership requirements generally also remains deeply questionable.
Source: breitbart.com
The plan announced Monday by EU foreign policy chief Josep Borrel was meant to give Ukraine old Russian-made MiG-29 and Su-24 fighter jets, which Ukraine's pilots are already trained to fly. Poland, Bulgaria, and Slovakia were reportedly lined up to transfer the planes, but officials from each country denied the plan. "Slovakia will not provide fighter jets to Ukraine," the Slovak Foreign Ministry told Newsweek on Tuesday.
Bulgarian Prime Minister Kiril Petkov said Monday that Bulgaria doesn't have enough warplanes to guard its own airspace, let alone enough to send to Ukraine.
On Monday, Ukraine's parliament claimed Poland planned on giving Ukraine MiG-29 fighters, but Polish Prime Minister Mateusz Morawiecki denied the plans. "Poland doesn't have such plans," Mateusz said on Tuesday.
An unnamed EU diplomat told Politico that some EU countries were "outraged" after Borrel announced that the bloc would be giving Ukraine warplanes since his announcement came shortly after Russia's nuclear forces were put on high alert.
Ukraine has asked for the Western powers to establish a "no-fly zone," but the request has been ruled out by the US and NATO since it would mean direct military confrontation with Russia.
Source: zerohedge.com
White House defends not sending US troops to Ukraine
The White House defended President Joe Biden's decision not to deploy U.S. forces into Ukraine, despite acknowledging Russian President Vladimir Putin's "larger ambitions" of restoring the former Soviet Union.
Source: washingtonexaminer.com
A Russian delegation is prepared to resume talks with Ukrainian officials about the war in Ukraine within hours, a Kremlin spokesman told reporters Wednesday.
AP reports Spokesman Dmitry Peskov made the disclosure to reporters, saying the timeline has been set "in the second half of the day, closer to evening, our delegation will be in place to await Ukrainian negotiators."
"First we can try to predict whether Ukrainian negotiators will show up or not. Let's hope this happens. Our (negotiators) will be there and ready," Peskov added.
Source: breitbart.com
---
False Flags
Same guy pic.twitter.com/pVDZbiXTVA

— Mollie (@MZHemingway) March 2, 2022
So, what was the point? Cloth masks allow 90% of particles to filter through giving them little ability to prevent  COVID transmission, study finds
Cloth masks barely filter any particles, making them near-useless for prevention of Covid spread
Researchers built a computer model to simulate how well the masks filtered out particles, and found that 90% were able to get through
Because cloth masks are made like clothing, and do not have filtering material built in, they fail to filter many particles
Expert recommends using a well-fitting KN95 mask, which is considered to be the gold standard by health officials
Cloth masks do little to prevent the spread of COVID-19, or other airborne diseases, a new study finds.
Researchers from the University of Bristol in the United Kingdom found that 90 percent of particles could get through cloth masks, making them effectively useless during the pandemic.
Now, though, experts have discovered that these masks were doing little if anything to actually stop the spread of the virus, and likely contributed to spread as people who believed they were acting safely were not doing so.
Researchers found that cloth masks only block an estimated 10 percent of all particles from getting through. Because cloth masks are made of tightly woven yarn (top) unlike surgical and other kind of masks that are made to filter particles (bottom) they are not as protective against Covid
Researchers do not recomend surgical masks either because they are not well fitting and often leave gaps that allow should-be filtered particles to escape
Source: dailymail.co.uk
Pfizer Vaccine Only 12% Effective in Children 5 to 11
Source: armstrongeconomics.com
The CDC said the relative risk for myocarditis caused by mRNA vaccine is higher in young males ages 12 to 39 years old.
CDC released a new study examining international data and policies on preferential recommendations of an mRNA vaccine product or extended primary series intervals as they relate to myocarditis and/or pericarditis. Below is the summary of findings in each country.
The study concluded that myocarditis and pericarditis may be associated with Moderna vs. Pfizer especially in males aged 18-29 years old and also with shorter primary series intervals. 
Source: thegatewaypundit.com
---
Q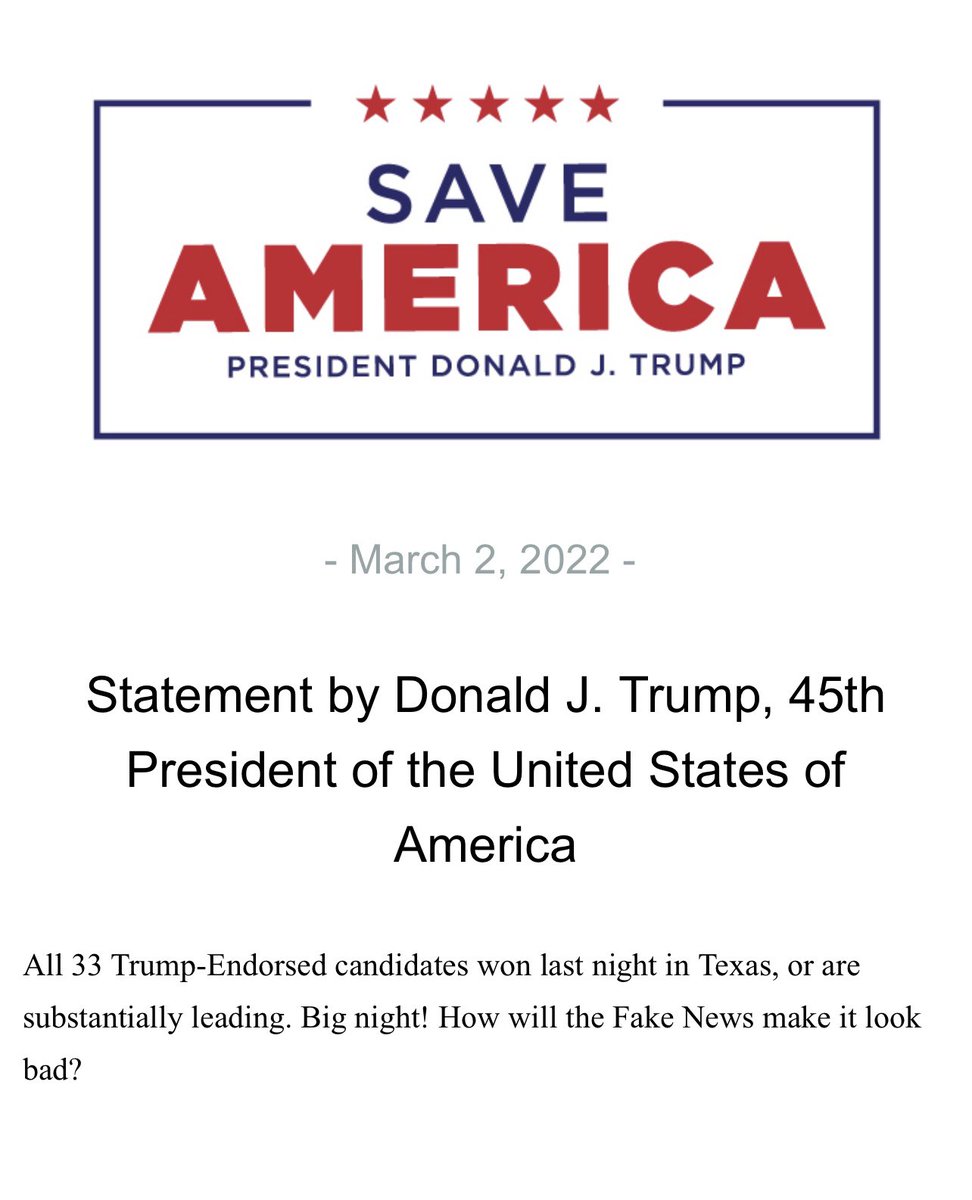 Texas voters on Tuesday night chose GOP Governor Greg Abbott as their nominee for governor.
Incumbent Greg Abbott won the Republican nomination for governor Tuesday night with more than 50% of the vote to avoid a runoff.
"Republican Gov. Greg Abbott is again his party's nominee after a commanding win over a band of challengers from the far right, including Allen West — a former Florida congressman." AP reported.
Source: thegatewaypundit.com
Justice Michael Gableman: Our recommendations are fairly predictable considering what we just covered… The elimination of WEC (Wisconsin Election Commission)… At this point, I believe the legislature ought to take a very hard look at the option of decertification of 2020 Wisconsin Presidential Election.
This was explosive news! A former Wisconsin Supreme Court Justice was calling for decertification of results based on NUMEROUS instances of voter fraud in the state!
On Wednesday morning Wisconsin State Republican Leaders, including Assembly Speaker Robin Vos and Senate Majority Leader Devin LeMahieu, called for an emergency meeting on March 16th in Stevens Point to discuss the next steps on this explosive development by Justice Gableman.
It would be nice to have a FEW THOUSAND patriots there outside the building to let the GOP leaders know how they feel about stolen elections!
Source: thegatewaypundit.com
ICYMI: Over 115K active Wisconsin ghost voters over 100 years old. Thousands more w/ no traceable ID. Zuckerberg partisans INSIDE the Wisconsin state election system with real-time, read-write access able to add, vote & delete ghost voters at will. What a total fraudulent mess. https://t.co/JaIbqpeZnw pic.twitter.com/trHh5BCzbZ

— Rasmussen Reports (@Rasmussen_Poll) March 1, 2022
— Dan Scavino Jr.🇺🇸🦅 (@DanScavino) March 2, 2022
Q

 

!xowAT4Z3VQ

 

ID: 832f44

 No.1009048

>>1008955
you have it all
>>1008970
We certainly do.
Q