Scavino Message Received, Hostage No More, We Are Ready, Drip, Drip Then Flood – Ep. 2702
Watch The X22 Report On Video
The [CB] are now moving forward with their plan, this will backfire on them. [NP] is moving to ban stock trades, Massie has a better idea. Bank system shutting down Mike Lindell's account. Fed says credibility on the line. Cruz says that Bitcoin cannot be controlled. The [DS] is now in the process of creating chaos, they are pushing a [FF] in Ukraine, Zelensky already gave the date of the Russian invasion, why would they know the date and announce it? Trudeau is preparing martial law in his country. The Durham evidence has dropped and the fake news is not reporting on it, Trump prepares to go around and then take the bull horn from the [DS]. Scavino sends a message, hostage no more. The clock is ticking down.
---
Economy
$100 Oil Threatens to Compound World Economy's Inflation Shock
I have an even better solution:

All members of congress must announce their stock trades 24 hours in advance, and place money in escrow so the trade will ultimately happen. Then everyone could front-run any inside information the member might possess!https://t.co/ESPB2pSdPA

— Thomas Massie (@RepThomasMassie) February 13, 2022
On January 14, 100 Percent Fed Up reported about a phone call Mike Lindell's My Pillow controller received from Minnesota Bank & Trust Senior VP Thomas Cardle. In the call, Mr. Cardle asked Mike's controller to remove all nine of Mike's bank accounts from their bank before shutting them all down.
The sniveling bank senior vice president explained to Mike Lindell's controller how banking is a "privilege" and how the bank cannot shut down an account because of the customer's skin color, but apparently, they can shut down your account over your political views.
Mr. Cardle explained that they don't have an actual reason for shutting down Mike's My Store (an Amazon competitor) or his Lindell Recovery Center, a non-profit, Christian-based recovery center for addicts and alcoholics. Mike believes the real reason they want to shut down his nine accounts at the MN Bank & Trust is because of his free speech social media platform "Frank Speech" account.
 
Here is the copy of the unsigned letter Mike just sent to us:
Source: thegatewaypundit.com
Fed's Bullard says the central bank's 'credibility is on the line,' needs to 'front-load' rate hikes
St. Louis Fed President James Bullard told CNBC on Monday that he thinks the Fed needs to push interest rates up quickly.
"Our credibility is on the line here," he said as he advocated for a rapid interest rate increase of a full percentage point.
Markets have begun pricing in seven rate hikes this year since Bullard first made his hawkish position known last week.
The incident happened at the bank at 9100 Northwest 36th Street.
Doral Police officials said the dog was sweeping the truck as part of its normal procedure when it alerted to the possible explosive.
The area was locked down and Miami-Dade Police's Bomb Squad was called to the scene.
Officials said no explosives were found and the roadway was opened back up.
Source: nbc.com
Why does Elizabeth Warren hate Bitcoin?

For the same reason that Xi and China hates Bitcoin: Neither one of them can control it. #Verdict https://t.co/2hO1B8SF2B pic.twitter.com/9otP8WFPnW

— Ted Cruz (@tedcruz) February 13, 2022
---
Political/Rights
President Joe Biden and senior staff are preparing for departures, as White House director of broadcast media Mariel Saez has announced her decision to leave her position.
Source: breitbart.com
---
Geopolitical/Police State
Hunter Biden lied on a Form 4473 to purchase a gun he wasn't legally allowed to possess. Is that still a crime, or is it okay if you're the corrupt, crackhead son of the president? https://t.co/oPTAbUPeYH

— Sean Davis (@seanmdav) February 14, 2022
---
War
Ukrainian President Volodymyr Zelensky invited his American counterpart Joe Biden to Kyiv to see for himself the absence of any imminent threat of war in a conversation on Sunday after telling reporters officials in his country had no evidence to support the "panic" in the White House about an allegedly imminent Russian invasion.
Despite no evidence of any changes on the ground, National Security Advisor Jake Sullivan said on Friday that the possibility of another Russian invasion of Ukraine beginning before the end of the 2022 Beijing Winter Olympics this week was "credible."
 Zelensky has also asserted that the reason his concern does not match America's is that the Ukrainian government has consistently monitored Russian troop movements on the border and that current Russian troop numbers are about on par with those of the same time of year in 2021, when no such invasion occurred.
Source: breitbart.com
Source: breitbart.com
It really is incredible that Zelensky — the president of the country the US keeps insisting is on the verge of being invaded — has to continuously rebuke the US for "provoking panic" and demand proof of its incendiary claims 
Biden Speaks to Ukrainian Leader Volodymyr Zelensky as Prospect of Conflict Looms
National security adviser Jake Sullivan says U.S. is prepared for major military action in coming days
"We are not yet a member of NATO, therefore, only a strong Ukrainian army ensures the security of our state," Mr. Zelensky told Mr. Biden, referring to the North Atlantic Treaty Organization.Before Mr. Biden's hourlong telephone call with Mr. Zelensky, U.S. national security adviser Jake Sullivan on Sunday renewed the Biden administration's warnings of a possibly imminent Russian invasion of Ukraine as Russia continued to insist it has no such plans and European leaders embarked on further diplomatic attempts to ward off military conflict.
Source: wsj.com
A senior Ukrainian official has denied that President Zelensky was being literal when he said in an address to the nation that he'd been told a Russian attack would begin on February 16th. Mykhailo Podoliak, a Presidential adviser, that Zelensky was being ironic.

— Vaughn Sterling (@vplus) February 14, 2022
The beauty of journalism: TV showed up at the checkpoint and the journalist put on the bulletproof vest and helmet while his camera guy stood feet away, unprotected. Kilometers from the actual frontline. #UkraineInvasion #Ukraine pic.twitter.com/sFQjaEk0gF

— Guillaume Ptak (@guillaume_ptak) February 13, 2022
Among the reason the media might want to cover the developments in John Durham's criminal probe of the fraudulent Alfa Bank story and the crimes committed to spread it: the Clinton 2016 official at the heart of it is now Biden's National Security Advisor in charge of Ukraine. pic.twitter.com/OpBk4AdDcL

— Glenn Greenwald (@ggreenwald) February 13, 2022
---
False Flags
GiveSendGo was hacked on Sunday night during the Super Bowl.
This guy and the thousands of people who are now using the GiveSendGo dox to identify and out their coworkers and neighbors as "insurrectionists" would've worked for the Gestapo. Remember: they're the good guys. pic.twitter.com/e0bgg9ZeJ5

— Ian Miles Cheong (@stillgray) February 14, 2022
Source: thegatewaypundit.com
Trudeau plans on invoking the Emergencies Act: sources
Prime Minister Justin Trudeau has told his caucus he will invoke the never-before-used Emergencies Act to give the federal government extra powers to handle the protests across the country, according to sources.
The Emergencies Act, which replaced the War Measures Act in the 1980s, defines a national emergency as a temporary "urgent and critical situation" that "seriously endangers the lives, health or safety of Canadians and is of such proportions or nature as to exceed the capacity or authority of a province to deal with it."
The act grants cabinet the ability to "take special temporary measures that may not be appropriate in normal times" to cope with an emergency and the resulting fallout during an "urgent and critical situation."
It also gives powers to the prime minister to respond to four different types of emergency scenarios: public welfare (natural disasters, disease), public order (civil unrest), international emergencies and war emergencies.
The War Measures Act was most famously used by Prime Minister Pierre Elliott Trudeau during the October Crisis.
Source: .cbc.c
BREAKING: Trudeau has updated his schedule, and will likely invoke martial law at 4:30 local time. Military officials have been consulted by Trudeau's staff. pic.twitter.com/cePykqV5km

— Keean Bexte (@TheRealKeean) February 14, 2022
BREAKING: Premiers of Alberta, Manitoba, Quebec, and Saskatchewan oppose Trudeau decision to invoke the Emergencies Act on the truckers
Far-left Canadian Prime Minister Justin Trudeau is facing a popularity collapse, several polls published this weekend found, in the aftermath of his handling of the ongoing "Freedom Convoy" anti-mandate protests – with both supporters and opponents of the protesters.
Trudeau has branded the thousands participating in trucker-led protests nationwide "a few people shouting and waving swastikas" and described them as wearing "tinfoil hats." He has refused to engage in any discussions with those supporting a full repeal of civil rights violations in the name of containing the Chinese coronavirus pandemic and rejected calls from members of a variety of political parties in the country to appeal to unity and dialogue to resolve the protests.
The polling firm Maru Group found in a poll published Monday that nearly half of Canadians, 48 percent, believe Trudeau "is not up to the job of being prime minister." Only 35 percent say that he is. The protests appear to be clearly to blame: only 16 percent said that Trudeau's handling of the "Freedom Convoy" made them want to vote for him, compared to 63 percent actively discouraged to do so by the handling of the situation. A majority, 53 percent, believe that Trudeau has not acted in a way befitting a prime minister in the face of the protests.
Source: breitbart.com
No one wore a mask. No celebrity. Not Lebron or anyone or political figure. No one.

Kids will be masked tomorrow at school. https://t.co/ChNelItIhw

— Stephen L. Miller (@redsteeze) February 14, 2022
The pandemic is over. pic.twitter.com/fE7IAkRmGP

— Libs of Tik Tok (@libsoftiktok) February 14, 2022
https://t.co/6s5QmxKd7M pic.twitter.com/BCaNCjkWhb

— Dan Scavino Jr.🇺🇸🦅 (@DanScavino) February 14, 2022
Today in California, kids in school are required to wear masks. Last night, 70,000 people—including celebrities, partied maskless indoors at the Super Bowl inside Los Angeles.

— Charlie Kirk (@charliekirk11) February 14, 2022
Doctor Who Discovered Omicron Variant Was Forced to Lie About Severity
Dr. Angelique Coetzee, head of the South African Medical Association and one of the doctors who discovered omicron, admitted that she was pressured not to reveal the mildness of the variant. "I was told not to publicly state that it was a mild illness. I have been asked to refrain from making such statements and to say that it is a serious illness. I declined," Dr. Coetzee told Germany's Welt newspaper.
Coetzee did not reveal which government officials pressured her to lie. However, she revealed that it spanned far beyond the South African government.
Source: armstrongeconomics.com
---
Q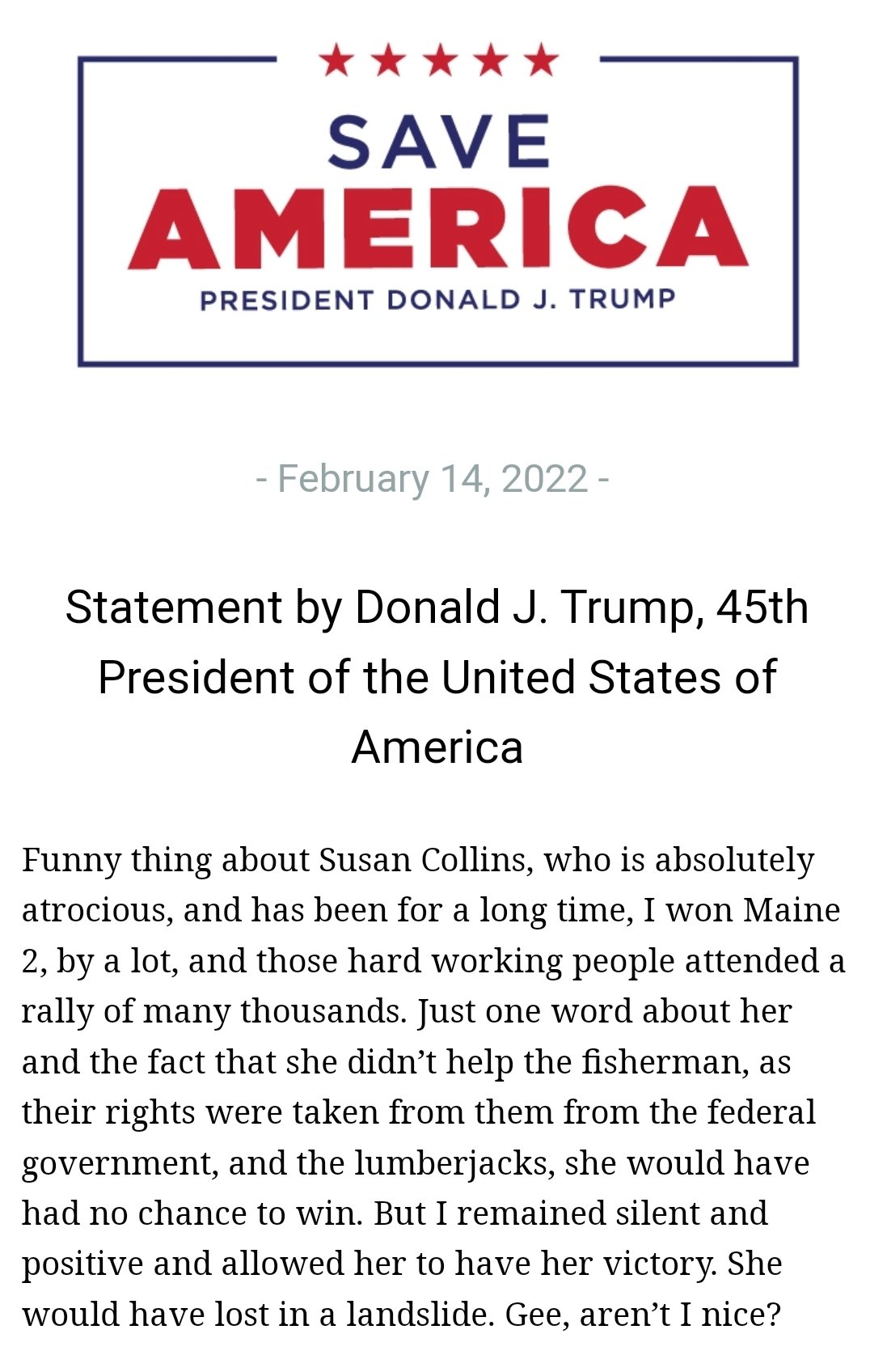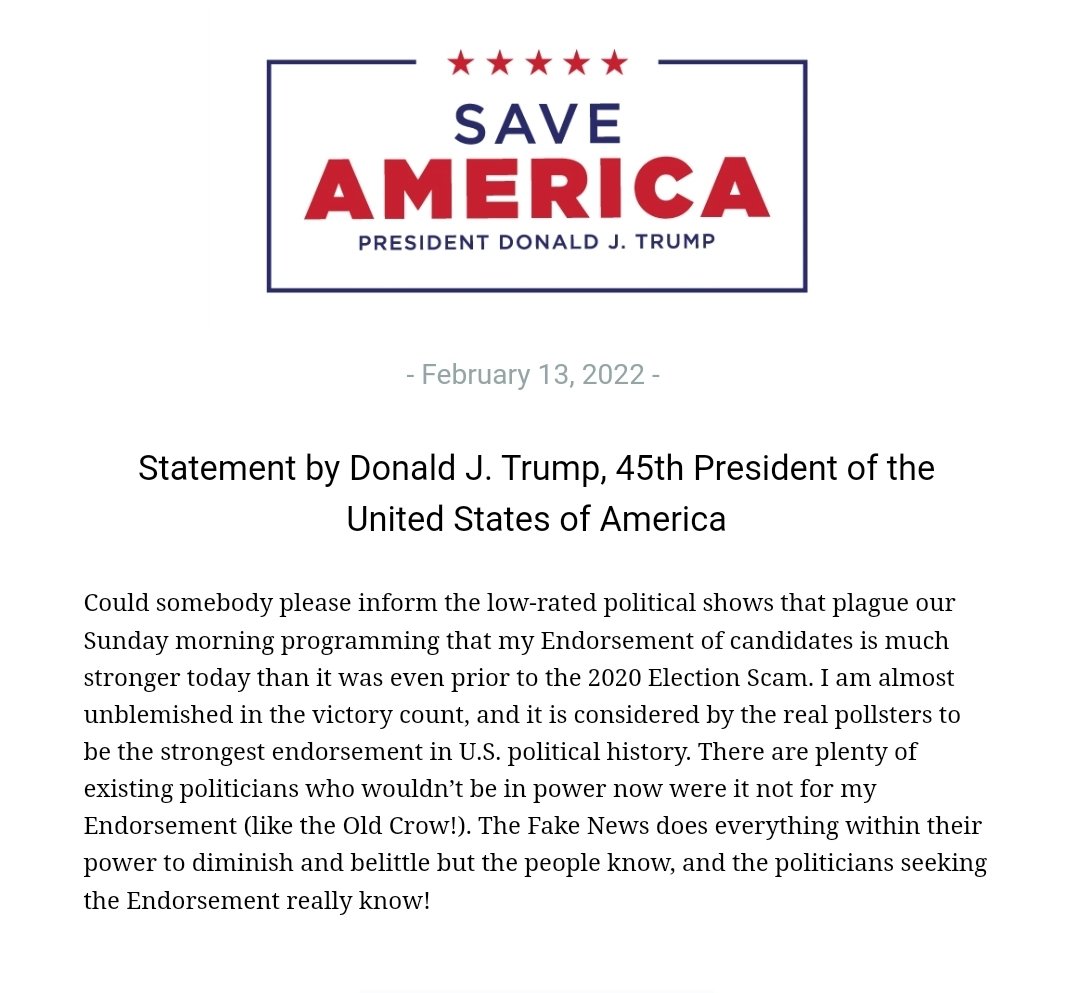 Biden's current national security advisor was intimately involved in the activities for which Durham is now bringing indictments. Any self-respecting journalist should be demanding the @WhiteHouse and @PressSec answer questions about this. https://t.co/mOIx07VYsa

— Donald Trump Jr. (@DonaldJTrumpJr) February 13, 2022
Obama's campaign organization has paid nearly a million dollars to the law firm that funneled money to Fusion GPS to compile a dossier of allegations against Donald Trump.
Former president Barack Obama's official campaign organization has directed nearly a million dollars to the same law firm that funneled money to Fusion GPS, the firm behind the infamous Steele dossier. Since April of 2016, Obama For America (OFA) has paid over $972,000 to Perkins Coie, records filed with the Federal Election Commission (FEC) show.
 OFA, Obama's official campaign arm in 2016, paid nearly $800,000 to Perkins Coie in 2016 alone, according to FEC records. The first 2016 payments to Perkins Coie, classified only as "Legal Services," were made April 25-26, 2016, and totaled $98,047. A second batch of payments, also classified as "Legal Services," were disbursed to the law firm on September 29, 2016, and totaled exactly $700,000. Payments from OFA to Perkins Coie in 2017 totaled $174,725 through August 22, 2017.
FEC records as well as federal court records show that Marc Elias, the Perkins Coie lawyer whom the Washington Post reported was responsible for the payments to Fusion GPS on behalf of Clinton's campaign and the DNC, also previously served as a counsel for OFA. In Shamblin v. Obama for America, a 2013 case in federal court in Florida, federal court records list Elias as simultaneously serving as lead attorney for both OFA and the DNC.
Source: thefederalist.com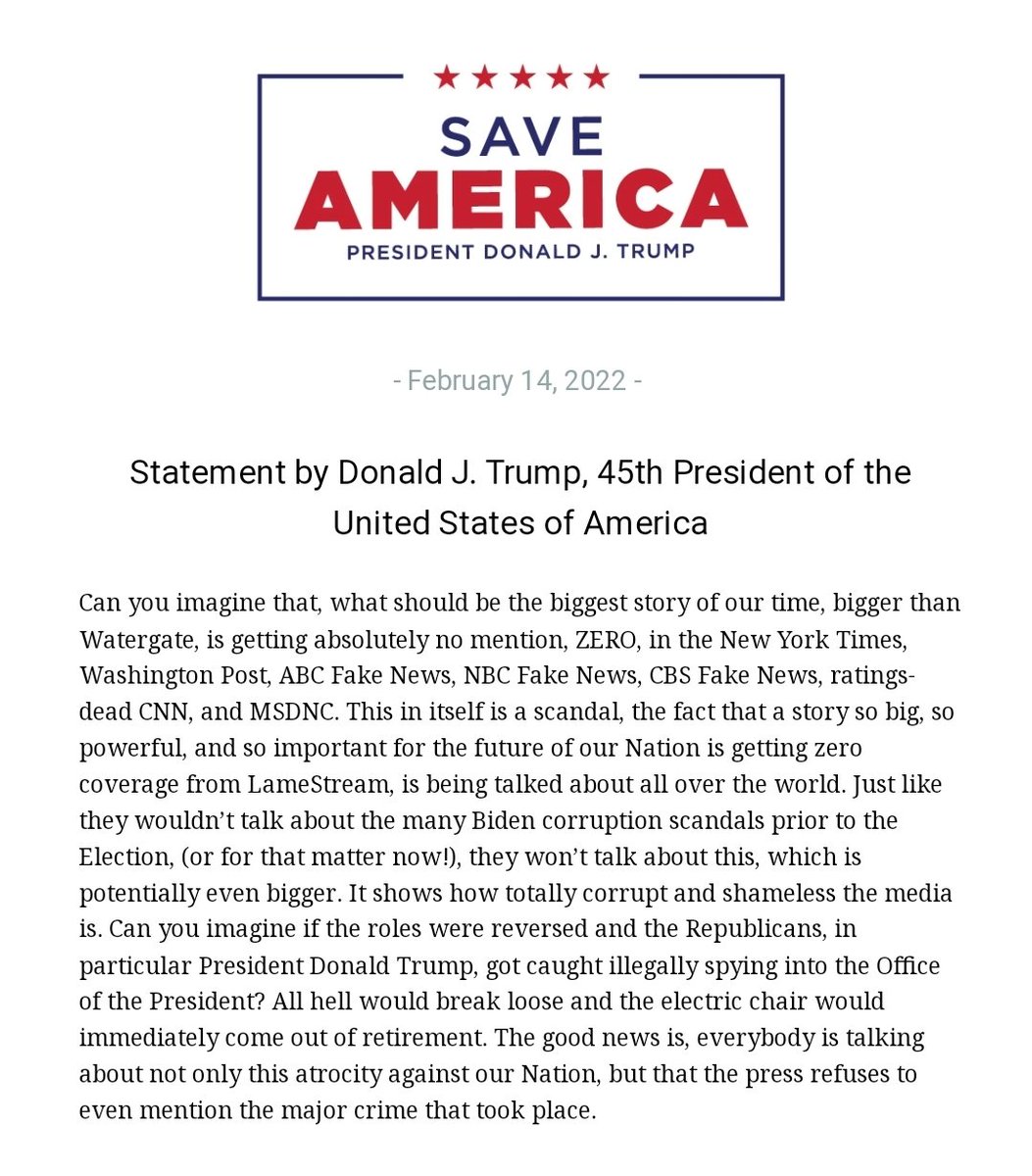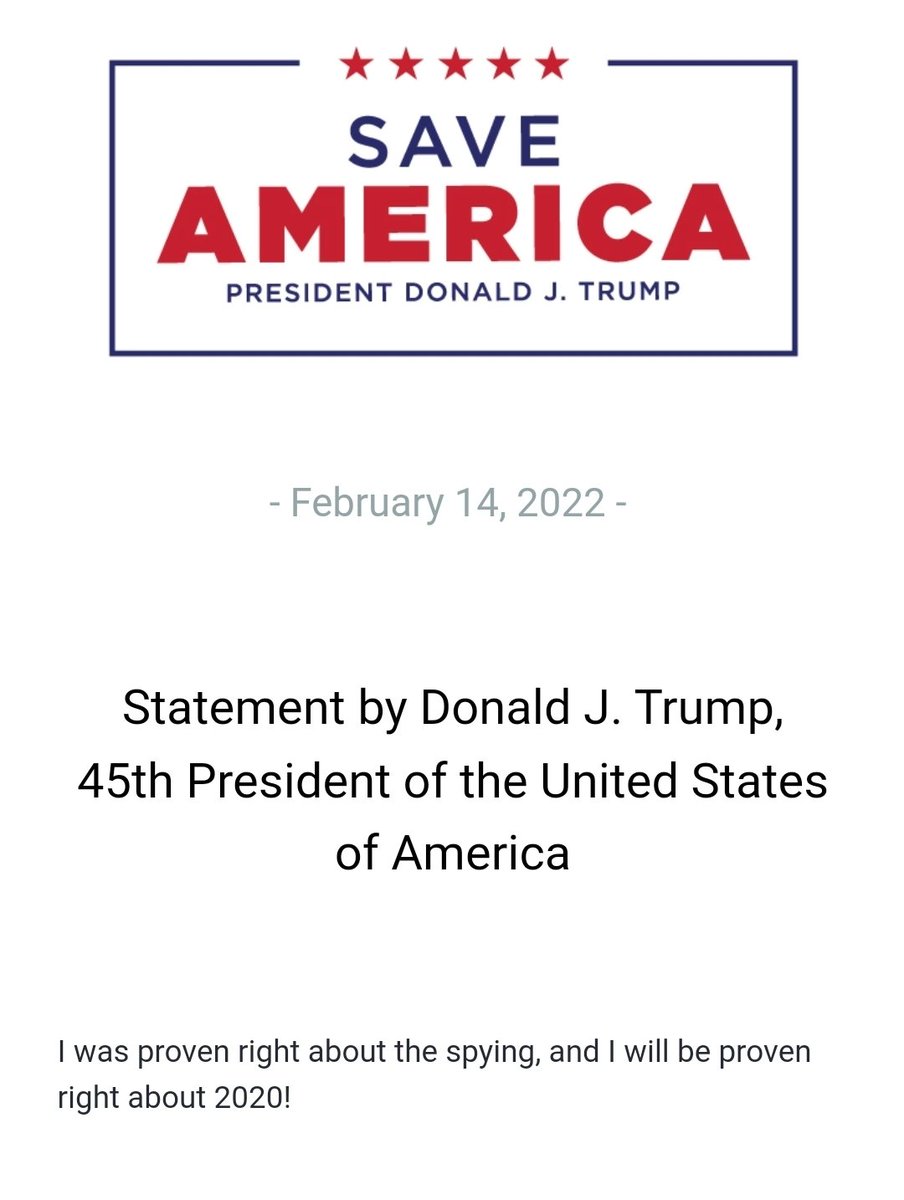 It's too early to say whether the unfiltered exchange of ideas will lead to anything useful, or if the platform will descend into total anarchy, but I can predict a few outcomes based on what I'm noticing so far.
1. Only one side of the aisle will use it
Say what you will about Twitter and Facebook moving to the "left" and blocking people with voices that appear to lean right-wing, at least there is no initial litmus test to use them. I never had to answer any political questions when I signed up for a Twitter handle recently (an account for my new book, actually), and I've expressed plenty of viewpoints over the years. I've also complained endlessly about trolls and infighting. And yet, even though the trolls do run rampant, at least we're all in the cesspool together. I don't like the idea of having social networks that are only for a specific segment of the population. That leads to a few challenges about viewpoints and only reinforcing things that might be suspect or even outright false.
2. There will be fights
From all that we know at this point, the network will be backed by Trump and even fuel future political maneuvers. What happens when we segment like that is the other side always finds a way to infiltrate the inner circle and break through any gatekeeping. We don't even know if there will be gates, but it's safe to say that any platform geared for one type of discourse will eventually attract those who don't like those viewpoints and want to combat them.
3. It will help Donald Trump
Clearly, this is a network built by Donald Trump's team, meant to help him gain more exposure, and designed to increase his popularity with voters. When I added myself to the waitlist just to see if I could test it, I started getting political texts almost right away. Again, we know the last few years after he was elected led to quite a bit of negative press, but at least it was press. I'm not sure how I feel about an entire social media network designed to increase the political cachet of one particular person, but it's obvious that more exposure will be one outcome one way or the other.
4. It might not survive for long
Both Twitter and Facebook have been trying to police themselves. They know the next step after allowing too much freedom to abuse fellow users is that there will be mandates and other restrictions imposed on the platform by outside parties. Regulation is always the next step after a lack of policing. My guess is that Truth Social may launch with some fanfare, thereby attracting a sizable audience of Trump supporters. And the next phase will be garnering the attention of regulatory agencies, who will not want to play nice. It's one thing for Twitter itself to block a user; it's something quite different if a regulatory body tries to do that.
5. It will fade
I'm predicting fast initial growth, the unfiltered exchange of "right-leaning" political views, then some regulation and government involvement, followed by…crickets. I don't think anyone likes to see people getting pummeled constantly. I don't. If Truth Social explodes in growth and helps Donald Trump initially, then becomes a bastion of trolls and infighting, I suspect everyone will eventually grow tired of the negativity and bad press, eventually moving on. I guess we will all find out.
Source: forbes.com
A new platform like Truth Social can anticipate this sort of thing happening; and it can pay a little more, and maybe take a little more time to build out its infrastructure so that it doesn't have to rely on too many third-party cancellable components; its legal team can construct tight contract language forbidding cancellation for any but act-of-God reasons. It can own its own data centers and servers; it can host its own DNS servers. For the most part, it can insulate itself from the cancel culture mob.
But.
There is still the issue of global DNS and the networks.  DNS and the networks are the roads and street signs that people drive on and navigate with to get back and forth from work to their homes and neighborhoods. What if, after trying to shut you down, the copper and drywall guys that you replaced get together with others and tear down your street signs and streetlights and blockade your roads? Now your happy homeowners can't even reach their driveways and front doors.That's the vulnerability that exists in the modern software realm due to dependencies on DNS providers and terrestrial networks (AT&T, Comcast, etc.)
But it's worse than that. Because on the Internet, over the last 30 years, something else has also happened: the roads have all been secretly re-routed so that as you are driving your car home from work, you're forced to pass under an X-ray and millimeter wave scanner operated by the US Intelligence Agencies. You're unaware of it, but they shifted the road slightly so that all the traffic has to flow by under their sensors.
So now we get to the reason that StarLink, or something like it, is so important. What is StarLink? It is a network of space-borne satellites put aloft by Elon Musk's SpaceX, and it offers a way to deliver internet services pretty much anywhere in the world by a direct uplink/downlink to satellites. Thereby bypassing all of the existing ground-based network infrastructure.
In theory, my device (phone or PC) can connect to my StarLink antenna, beam my packets up into space, and they can come back down to your StarLink receiver and into your device…and at no time does any of that traffic depend on the legacy land-based internet.
It goes from me, to StarLink, to you. No AT&T (in bed with NSA, who has access to all of the major router facilities operated by AT&T) need apply.
 if Elon Musk gave you a flying car that lets you take off from your driveway and land at work without ever having to drive on the old roads — and under the Intel Agencies sensors — anymore. Blockades by the cancel culture mob no longer works; you can fly around any obstacle.
I can talk to you, and you can talk to me, over a new "Internet" that isn't cancellable, and the Truth Social media platform that we use as our community cannot be shut down, either.
  that  is why StarLink and Truth Social are such a threat to the powers that be.
Source:  cognitivecarbon.substack.com
— Dan Scavino Jr.🇺🇸🦅 (@DanScavino) February 14, 2022
Q

 

!xowAT4Z3VQ

 

ID: bc4b43

 No.1169294

Q

 

!xowAT4Z3VQ

 

ID: bc4b43

 No.1169241


>>1169138
What's at risk?
$250B x 2 / year.
What the taxpayers don't know.
Why aren't NK developments receiving WW praise?
We endure.
Q
>>1169241
Hostage no more.
Q