Sometimes You Must Sacrifice Yourself,The Enormity Of What Is Coming Will Shock The World – Ep. 2655
Watch The X22 Report On Video
The economy is imploding, there is no cover story for the [CB], they are trapped and they need to move forward with their plan and the people can see it all. The [CB] /[DS] tried to pay the illegals and they got caught and now they have back tracked. The people are about to reach the economic precipice. The [DS] is throwing everything they have at Trump, they thought they removed him from office, they didn't he sacrificed himself to put everything in motion. The election fraud is being produced and the criminality is being exposed. The pandemic narrative is falling apart, the [DS] is making the last push to get everyone vaccinated, they will make it very difficult thru this winter, they will make the people suffer so they fold. The [DS] players are now trying to get ahead of the story, [LP] is panicking, something big is about to drop and the enormity will shock the world.
---
Economy
 
Rep. Brady shared the following about Biden's horrific policies to date.
"Most Americans spend their time hoping to get ahead, and because of inflation under President Biden, they've given back three years of their real wage growth…They've given back three years because of this president's policies." 
Source: thegatewaypundit.com
The federal government has pulled out of negotiations to pay massive settlements to illegal immigrant families separated at the border during the Trump administration, attorneys for the families said Thursday.
Source: washingtontimes.com
Good news—the Biden Admin canceled its plan to pay detained illegal immigrants $450k.

But remember: if the Administration could have done this quietly, they would have made these payments.

They're only backing down because they got caught.

— Tom Cotton (@TomCottonAR) December 17, 2021
---
Political/Rights
Santa Fe police issued a search warrant for Alec Baldwin's iPhone as part of their investigation into the fatal shooting on the movie set of 'Rust.'
Baldwin had been communicating with Santa Fe detectives but he refused to turn over his phone so law enforcement issue a warrant, according to Deadline.
 Source: thegatewaypundit.com
ANOTHER House Democrat is retiring from Congress.
Rep. Alan Lowenthal, a Democrat Rep. in Long Beach, California will not seek reelection in 2022.
80-year-old Lowenthal is the fourth California US House Rep. to announce retirement.
A couple weeks ago Oregon Democrat Rep. Peter DeFazio, the House Transportation Chair, announced he is retiring shortly after New York Rep. said he will be leaving his seat.
New York Rep. Tom Suozzi announced he will be leaving his 3rd District seat to run for governor in 2022.
Source: thegatewaypundit.com
Every person elected to any government office takes an oath to uphold the Constitution. Isn't it amazing how most of them don't uphold it?!

— Kevin Sorbo (@ksorbs) December 16, 2021
The former Facebook manager who startled the world this fall by leaking tens of thousands of internal documents and accusing her former employer of caring more about money than about public safety has a book deal.
Little, Brown and Company announced Thursday that it had acquired a planned memoir, "offering a critical examination of Facebook," by Frances Haugen. The book does not yet have a title or release date. Financial terms were not disclosed.
Source: thehindu.com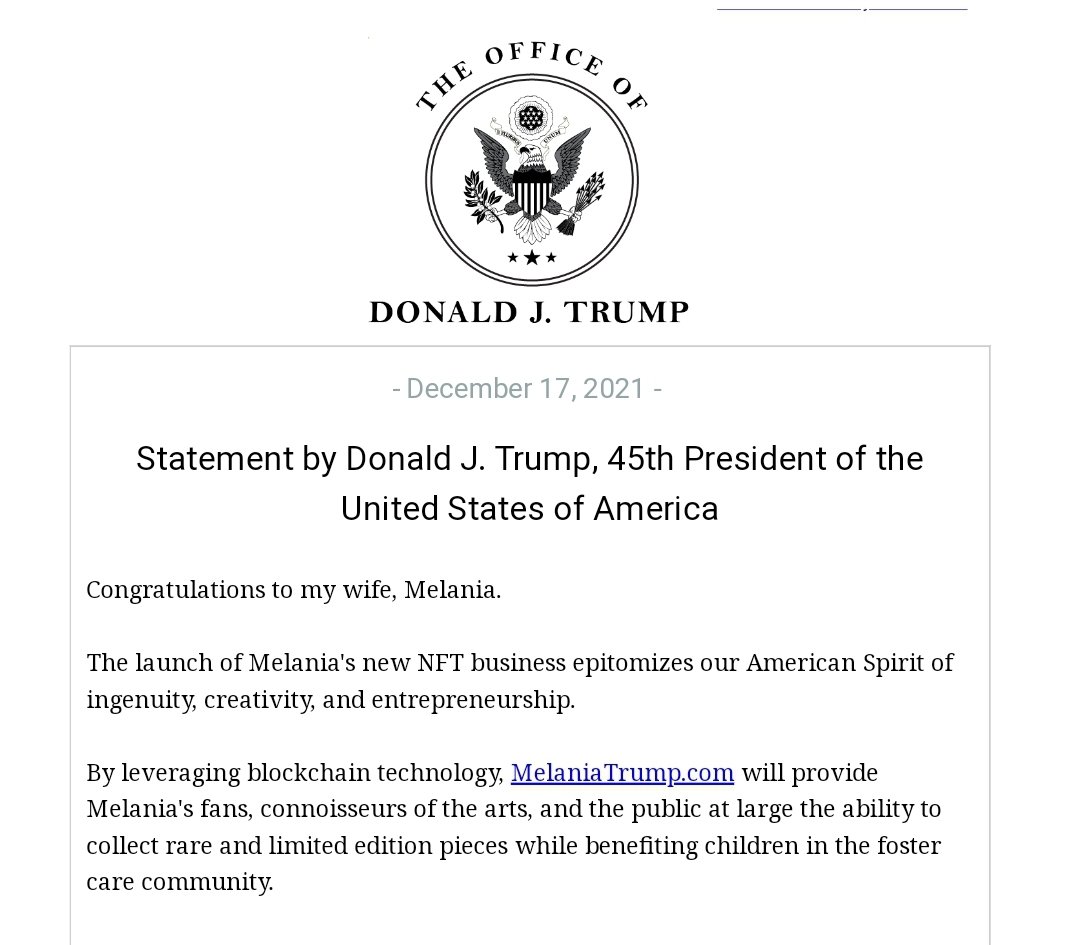 Vance, who has spent more than two years investigating the former president, has been coy about whether he'll seek Trump's indictment or leave the decision to the next district attorney, Alvin Bragg, a fellow Democrat who takes over Jan. 1.
 
Source: apnews.com
Chris Noth Accused of Sexual Assault by Two Women
Zoe, now 40, and Lily, now 31, both allege they were sexually assaulted by actor Chris Noth. 
Source: hollywoodreporter.com
 False. The filibuster-proof reconciliation package, passed by House Democrats, includes an amnesty for 6.5 million illegal aliens.
The Congressional Budget Office (CBO) confirmed the amnesty provision — costing American taxpayers about $500 billion over two decades — so long as illegal aliens claim they have lived in the U.S. since 2010.
"About 6.5 million aliens (non-U.S. nationals) would receive parole," the CBO notes.
F
Source: breitbart.com
---
Geopolitical/Police State
The ODNI responded to a request from attorney Ty Clevenger regarding Deep State's spying on Americans, including Presidential candidates.  Their response was shocking.
Attorney Ty Clevenger received a response to his FOIA request yesterday regarding the Deep State spying on Americans, including Presidential candidates.   The response was shocking – see the highlighted section below.
Source: thegatewaypundit.com
---
False Flags
NEW – Several triple-vaccinated staffers infected with #COVID19 following BuzzFeed's Holiday party in NYC – with mask rules & vaccination cards entry.

— Disclose.tv (@disclosetv) December 16, 2021
Dr. Anthony Fauci reportedly said Thursday the coronavirus omicron variant will become the dominant strain of the virus within weeks, perhaps overwhelming hospitals' ability to treat patients.
Source: breitbart.com
This is all starting to sound like the climate hoax, the earth will be coming to and end in 10 years, 10 years past, the earth will be coming to an end in 10 years. snow is a thing of the past, state and countries will be underwater because of the rising seas. 
When do you think they'll catch on to the fact that "you're all going to die" really loses its effect after the 5th or 6th variant? These people are absolute clowns and no one fears them any more.
Peter Navarro to Newsmax: J&J Not Only Vax With Problems; Fauci Knows It
The CDC on Thursday recommended Pfizer and Moderna COVID-19 vaccines over Johnson & Johnson shots because of rare but sometimes deadly blood clots, and former Trump administration official Peter Navarro tells Newsmax that all three vaccines have issues.
"J&J is not the only one that shows significant risks," Navarro said Thursday on "Eric Bolling: The Balance." Moderna and Pfizer also have risks, he said, "and this is where people like [Anthony] Fauci and the head of the CDC and the head of the FDA are flat out lying to us right now about these risks."
Source: newsmax.com