The Level Of Corruption In Our Country Is So Severe There Is Only One Way – Ep. 2542
The people are now seeing the truth, the infrastructure deal has nothing to do with infrastructure, it is about pushing their agenda, preparing the country for the great reset. Each time the [CB] pushes their agenda the people can see it and the picture becomes clearer. The [DS] is now pushing everything they have, all assets are now deployed. As the [DS] pushes their agenda the people see them encroaching on their rights, they see how they are dictators. Each move the [DS] makes will make it worse for them. The system is so corrupt that there is only one way. The storm is approaching and they know it, and they are moving as fast as they can to control the people, they are preparing blackouts, riots, all for the storm. Trump and the patriots have planned this from the beginning, this is war an information war and it will not end until the [DS] is brought to justice.
Watch The X22 Report On Video
---
Economy
The new $1.2 trillion infrastructure bill contains billions of dollars to upgrade border crossings — but no money at all for the southern border wall, which President Joe Biden abandoned, despite an ongoing surge of illegal migration.
In addition, the infrastructure deal allocates hundreds of millions of dollars to U.S. Customs and Border Protection, under the Department of Homeland Security, but none of it for a border wall. $330 million is budgeted for "furniture, fixtures, and equipment for the land ports of entry modernized with funding provided" elsewhere in the bill, as above; and $100 million is provided for "for land port of entry construction, modernization, and sustainment."
Source: breitbart.com
---
Political/Rights
NEW: This is the largest group of migrants we've ever seen being held by Border Patrol under Anzalduas Bridge in Mission, TX. Looks like it could be up to 1,000 people. We can only get a look at the area with our drone. There's a popular Rio Grande crossing area nearby. @FoxNews pic.twitter.com/AsAygsO966

— Bill Melugin (@BillFOXLA) August 1, 2021
As the Biden administration ramps up the release of illegal migrants detained at the southern border, they are exempting many from the Transportation Security Agency's government photo ID rules for airline travel, giving them special permissions to fly after a background check.
TSA officials say they are confident the screenings that U.S. Customs and Border Protection officials are doing before migrants are permitted onto U.S. domestic flights is ensuring security 
GHISLAINE MAXWELL UPDATE 👆
Intervening parties in the case request to Judge Preska to speed up the declassification process of the documents that Ghislaine does not want released to the public. 
A small reminder that these docs will include reportedly THOUSANDS of highly recognized names. CEO's, celebrities, politicians and more. 
The Judge already ordered the unsealing of the documents month ago. Ghislaine has been slow walking it to try and avoid release, All while she is preparing her criminal trial she faces.
Let's see how Judge Preska responds in a day or two. 
As I've been saying, Ghislaine is also another HUGE bombshell the DS is doing their best to control. This is going to do serious damage to the names involved in these documents when they are unsealed. 
Eyes on 👀
August is already HOT 🔥
---
False Flags
So far, there are 475 confirmed guests with Pearl Jam set to play. Steven Spielberg is also set to attend the exclusive gala.
This happens as the rest of the country, the little people, are now required to mask up again due to the very contagious delta variant.
REMINDER: None of the people lecturing you about masks and "we're all in this together" and lockdowns have had to make a single adjustment to their lives. None of them.

The pandemic of the haves and have nots. https://t.co/nq4TV15MF9

— Jesse Kelly (@JesseKellyDC) August 2, 2021
Source: thegatewaypundit.com
Voting in the Sep. 14 California recall election against Gov. Gavin Newsom will begin nearly a month before the actual Election Day, as county officials will start mailing out ballots as early as August 16, two weeks from Tuesday.
Senate Bill 29, passed by Democrats in the California legislature at the height of the pandemic, governs every election "proclaimed or conducted prior to January 1, 2022," requiring mail-in ballots to be sent to all registered voters.
Republicans worry that Democrats will use California's unique system of "ballot harvesting," in which unvetted party operatives are allowed to return unlimited mail-in ballots belonging to other people, without additional verification.
Source: breitbart.com
Here are the companies requiring workers to get vaccinated:

•Google
•Facebook
•Netflix
•Walmart
•BlackRock
•Morgan Stanley
•Saks Fifth Avenue
•The Washington Post
•Ascension Health
•Lyft
•Uber
•Twitter
•The Walt Disney Corporation https://t.co/KzVcu6C9mC

— Axios (@axios) July 31, 2021
LOL. Kristi Noem told her citizens if they don't like employer vaccine mandates–just get a new job.

You can't make this shit up.

— thebradfordfile (@thebradfordfile) July 31, 2021
GOV. CUOMO: "Private businesses… I am asking them, and suggesting to them, go to 'vaccine only' admission."

— Benny (@bennyjohnson) August 2, 2021
TAKE A LISTEN
Medical Apartheid is here. Democrats have succeeded in recreating a medical version of South Africa and the Jim Crow-era South.
  Anthony Fauci   claims that individual rights no longer exist during the era of COVID-19. 
"The fact is, if you get infected, even if you are without symptoms, you very well may infect another person who may be vulnerable … So in essence, you are encroaching on their individual rights.".
I
Source: theconservativetreehouse.com
The National Institutes of Health database tracking U.S. taxpayer-backed research grants – including the controversial award from Mr. Anthony Fauci's agency to the Wuhan Institute of Virology – can no longer be accessed.
When searched, the database, which itemizes the billions of taxpayer-funded grants distributed by various National Institutes of Health (NIH) agencies, yields no results and prompts users with an error message. Among the agencies included in the registry is the Fauci-led National Institute of Allergy and Infectious Diseases (NIAID), which has come under scrutiny for funding gain-of-function research at the Wuhan Institute of Virology.
The website also previously revealed NIAID-directed funds for joint research between disgrace COVID-19 investigator Peter Daszak's EcoHealth Alliance and the Chinese government-run lab under the auspices of a nearly $3.7 million grant entitled 

"Understanding the Risk of Bat Coronavirus Emergence."
DATABASE ON 8/1/2021.
Details about the controversial grant – including its abstract, terms, and relevance statement – can no longer be viewed.
BAT CORONAVIRUS GRANT.
Archived versions of the same link, however, reveal the study's relevance to COVID-19, as it focused on bat-borne SARS-like viruses:
Source: thenationalpulse.com
Louisiana's Governor will reinstitute a statewide mask mandate beginning August 4th.
[Thread] The people pushing the Delta panic are absolutely diabolical scumbags. Look at this article screaming about the "unbelievably frightening" outbreak in Florida. But the article never says anything about deaths. They leave that out completely. Here's why… pic.twitter.com/eECjLzzSPs

— Matt Walsh (@MattWalshBlog) August 1, 2021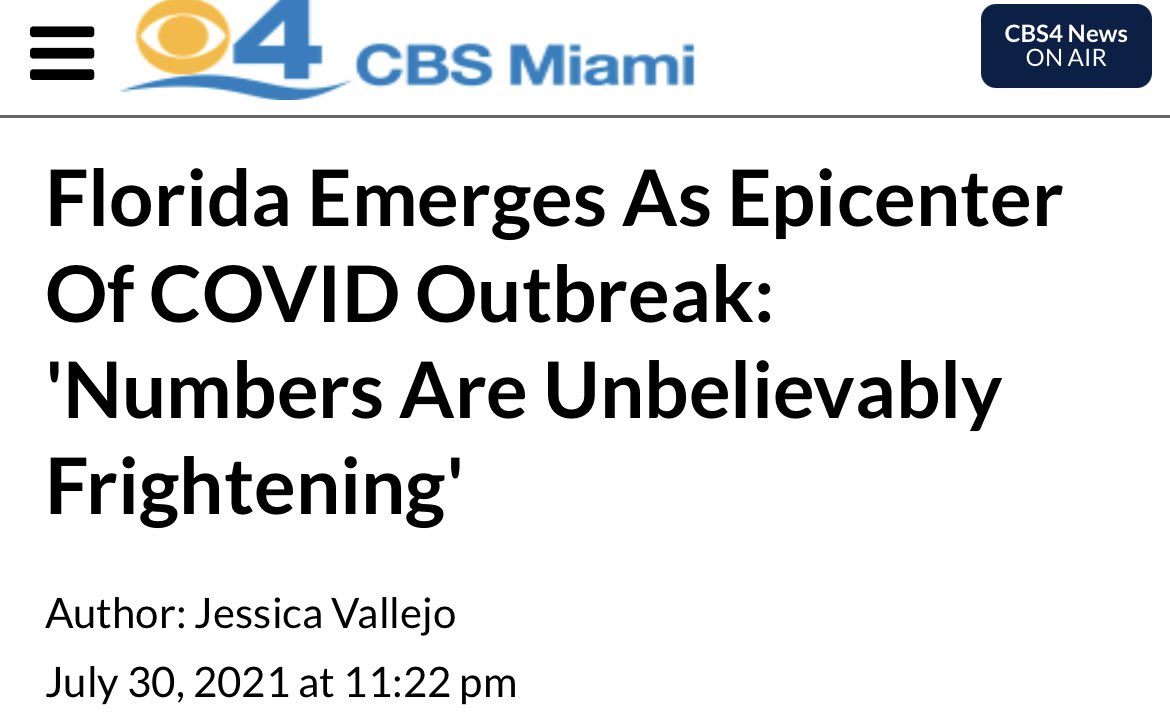 Florida's 7 day average for deaths is 58. In a state with over 20 million people. That's .0002 percent of the population. pic.twitter.com/2IcH8sHULc

— Matt Walsh (@MattWalshBlog) August 1, 2021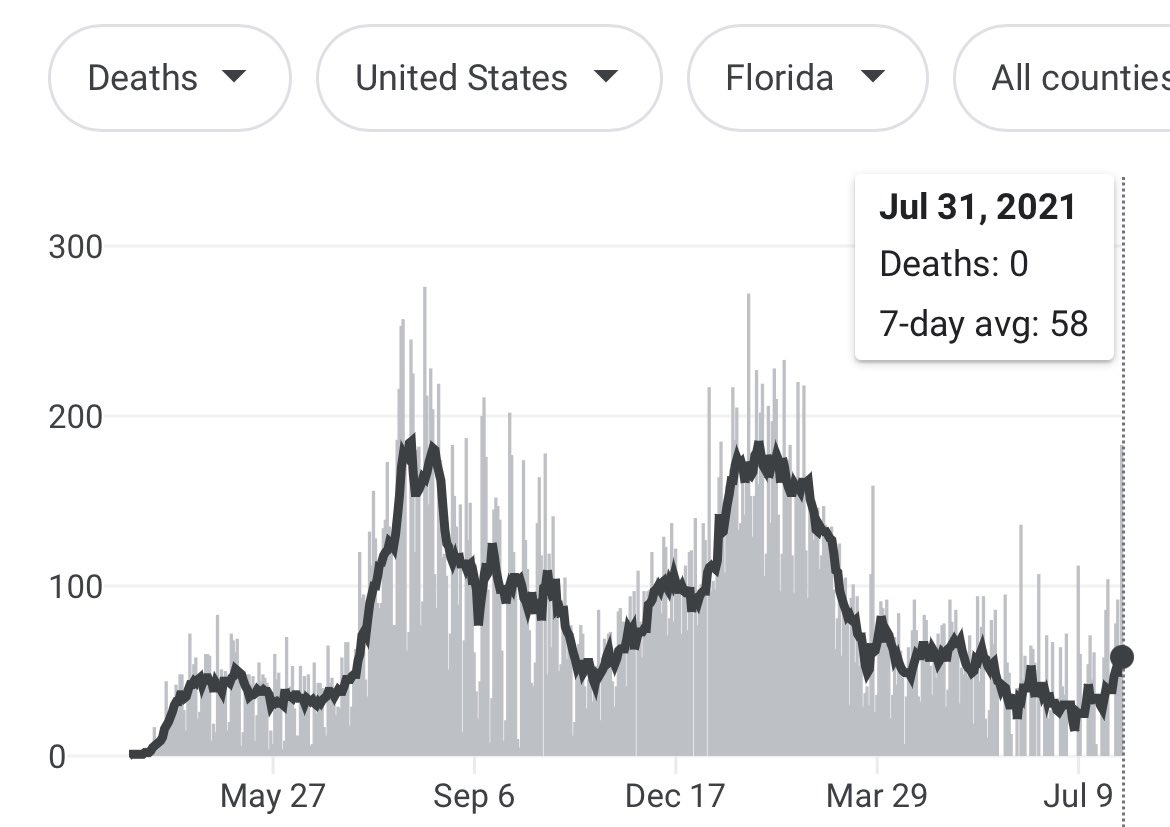 Florida's most populated city, Jacksonville, hasn't had a single COVID death all summer. Same for Miami and Orlando. pic.twitter.com/Wsj7wOl5OM

— Matt Walsh (@MattWalshBlog) August 1, 2021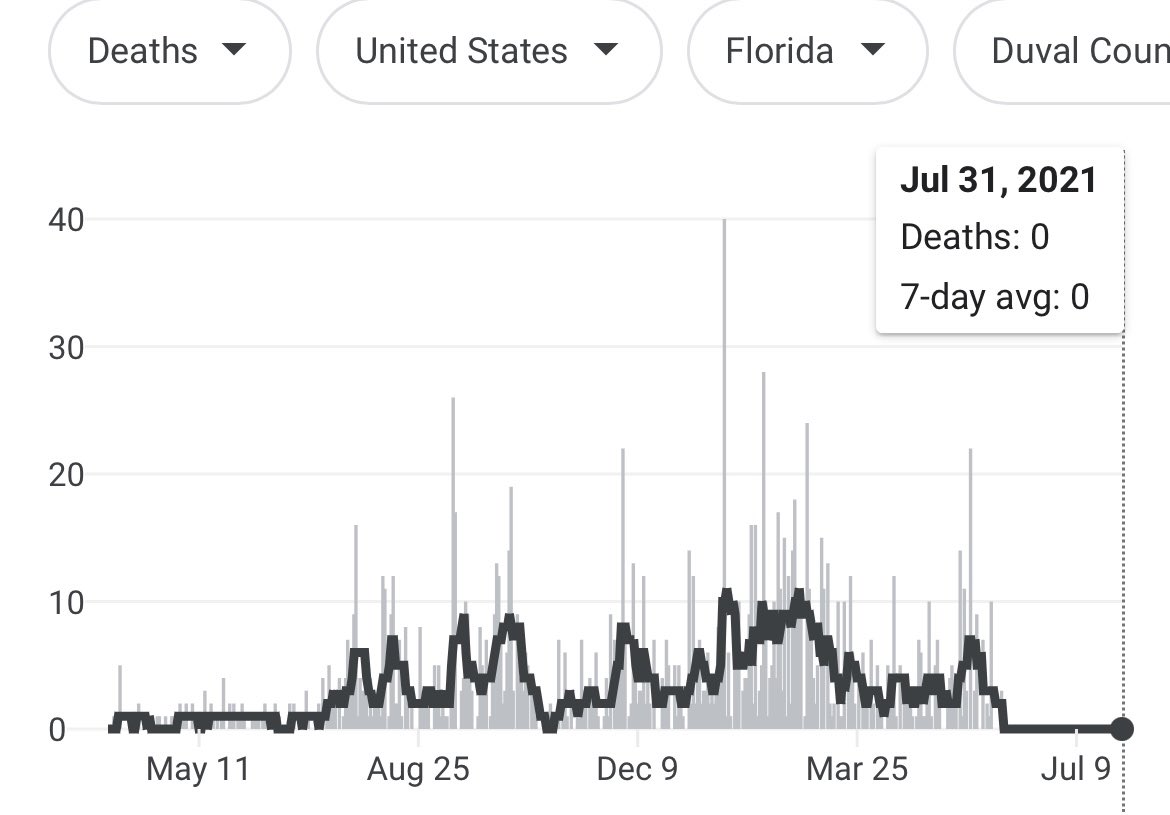 A massive 300% spike in Covid deaths breathlessly reported by the media turned out to be another lie.
Johns Hopkins University recorded a 300% spike in Covid deaths on Friday: Deaths jumped from 321 on Thursday to 891 on Friday.
But the number of deaths was skewed by old data.
One case dated back to last spring.
Florida and Delaware reported a huge increase in deaths on Friday because they dumped old data into the totals.
Some of the deaths Delaware reported on Friday were actually from May 2020 and last month.
The New York Post reported:
Source: thegatewaypundit.com
Think about what the WHO is doing, trump countered the pandemic with a vaccine, people have been building herd immunity without the vaccine. The WHO is now trying to cover this up.  
TRUMP STATEMENT
If I were President right now, with COVID raging back, people being shot and killed in record numbers all over our cities, and the Border totally open with criminals and heavily infected COVID people pouring through our Southern Border and into our communities, the Fake News Media would be having an absolute field day. When I left office law enforcement was supported like never before, the Border was strong, safe, and secure (the best ever!), and I got a highly effective vaccine developed in less than 9 months (when it was supposed to take 5 years, or more!). Hopefully, people will NEVER FORGET!
So by countering the [DS] did Trump bring the country to herd immunity, remember the PCR test give false positives, the CDC and FDA admitted to this, they will be changing the tests in Dec of this year, what do you think we will see.
Why Is the FDA Attacking a Safe, Effective Drug?
Ivermectin is a promising Covid treatment and prophylaxis, but the agency is denigrating it.
Earlier this year the agency put out a special warning that "you should not use ivermectin to treat or prevent COVID-19." The FDA's statement included words and phrases such as "serious harm," "hospitalized," "dangerous," "very dangerous," "seizures," "coma and even death" and "highly toxic." Any reader would think the FDA was warning against poison pills. In fact, the drug is FDA-approved as a safe and effective antiparasitic.
I
Ivermectin fights 21 viruses, including SARS-CoV-2, the cause of Covid-19. A single dose reduced the viral load of SARS-CoV-2 in cells by 99.8% in 24 hours and 99.98% in 48 hours, according to a June 2020 study published in the journal Antiviral Research.
Source: wsj.com
Ivermectin, a drug used to fight #parasites in third-world countries, could help reduce the length of infection for people who contract #coronavirus for less than a $1 a day, according to recent research by Sheba Medical Center. @MaayanJaffe reportshttps://t.co/ysyop9Mp6r

— The Jerusalem Post (@Jerusalem_Post) August 2, 2021
"The Times set the news and policy agenda on the lab leak hypothesis, discrediting it and anyone who explored it…while taking money from Chinese state-owned propaganda outlets, such as China Daily, and while pursuing long-term investments in China"https://t.co/7wrD9hk05i

— Donald Trump Jr. (@DonaldJTrumpJr) August 2, 2021
🚨👀

"I had access to all of the most sensitive intelligence related to the pandemic…the lab leak theory isn't just a 'possibility,' at the very least it is more like a probability, if not very close to a certainty." – @JohnRatcliffehttps://t.co/PqFZGBWuQm

— Donald Trump Jr. (@DonaldJTrumpJr) August 2, 2021
---
Q
Over the past few weeks a massive Trump won banner has been flying in the sky above Ocean City, New Jersey.
The banner reads, "Trump Won! Biden is a Fraud Audits Prove It!"
It was also seen flying in the same area about a week ago. One twitter user said that when it was spotted overhead, hundreds lined up to enthusiastically cheer as it flew by.
Even in NJ, everybody knows Trump won!
Source: thegatewaypundit.com
I am pleased to announce that my request for the audit of the Zuckerberg Buck's that funded the Arizona 2020 General election as being realized, as the Auditor General is getting everything set to begin. It will be interesting to see exactly how this was spent.

— Senator Kelly Townsend (@AZKellyT) August 2, 2021
Just in case there is any nonfeasance involved in the upcoming Auditor General's look into the Zuckerberg money.
💰 🤠 pic.twitter.com/bnyKdthCie

— Senator Kelly Townsend (@AZKellyT) August 2, 2021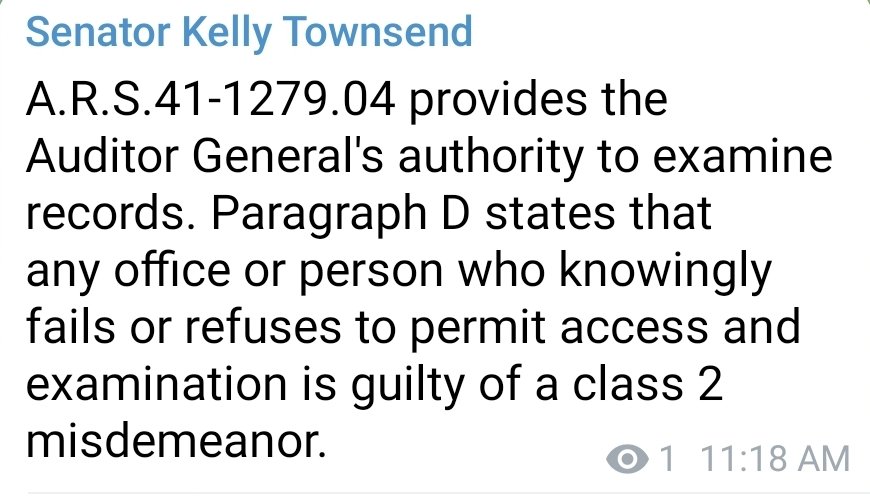 Today we will know what is behind the Supervisor password.
Today we will know why they are hiding the router.
Washington, DC was meant to be a place where politicians and reporters went to serve the people of the United States temporarily…and then went back HOME.

It's now an out of control beast where partisan reporters are permanent residents who fight for a bigger Federal Government. https://t.co/QmhB0aadS3

— Richard Grenell (@RichardGrenell) August 2, 2021
2983
Q
!!mG7VJxZNCI
03/06/2019 12:00:12
 ID: 2908c7
Archive Bread/Post Links: 5537685 / 5538237
Direct Link: 5538237
36
Anonymous
11/02/2017 00:54:52
 ID: pGukiFmX
4chan Thread/Post: 147547939 / 147581302
Direct Link: 147581302
---
53
Anonymous
11/02/2017 14:36:25
 ID: zGyR4tyi
4chan Thread/Post: 147591553 / 147646189
Direct Link: 147646189
---
1581
Q
!CbboFOtcZs
06/20/2018 21:22:46
 ID: 682934
Archive Bread/Post Links: 1838365 / 1838471
Direct Link: 1838471
---
4889
Q
!!Hs1Jq13jV6
10/18/2020 00:48:28
 ID: a94806
Archive Bread/Post Links: 11129653 / 11130295
Direct Link: 11130295
---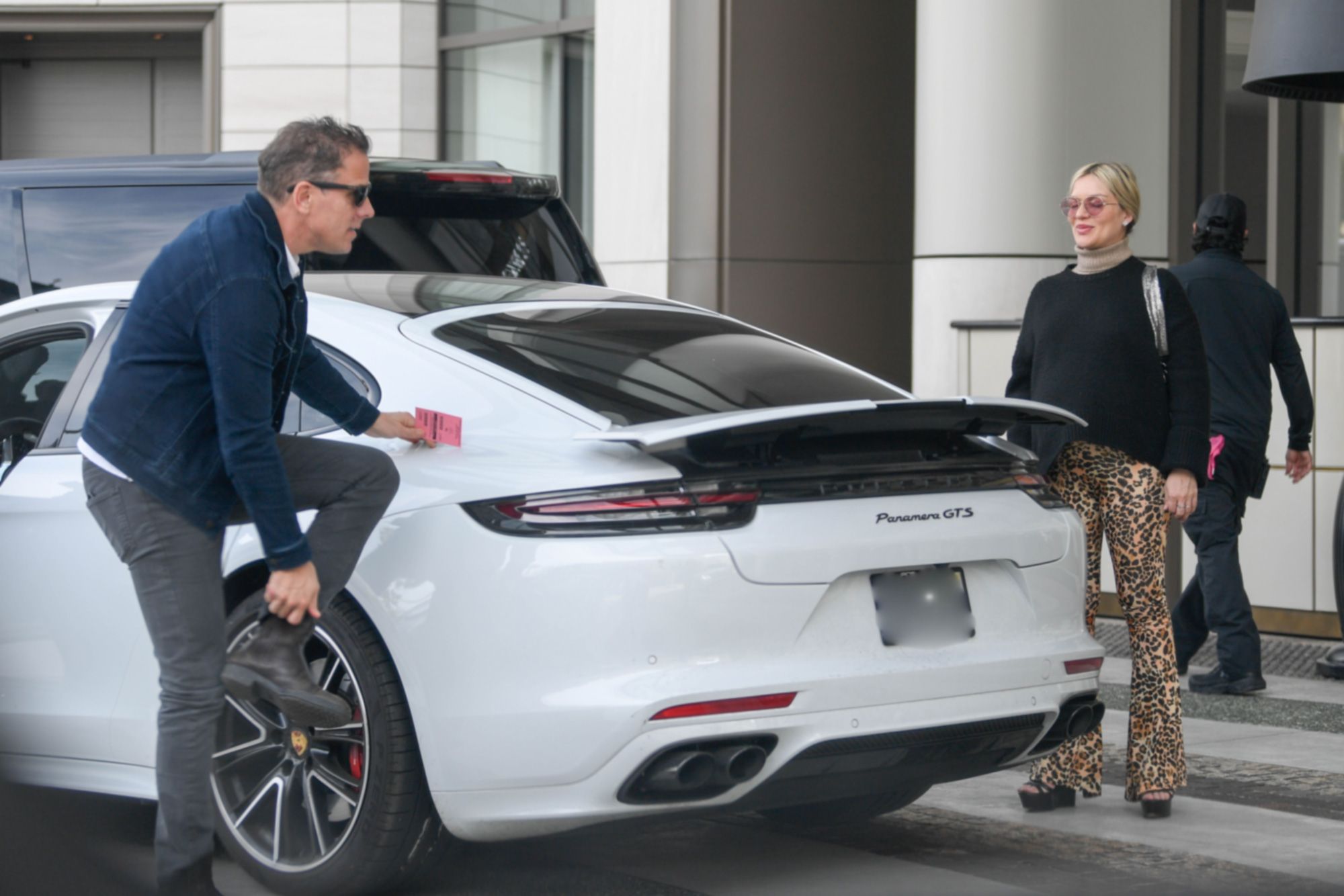 Image Name:
hunter_biden.jpg
Filename:
c53298a8f06b01c14af3de6b5129e640882ad397d4f0ea822cb19720449c5e63.jpg
WH official this am: "B lockdown speech being drawn up this week…they're planning to make it sound like one of the most solemn in history, real Bush on the night of 9/11 type stuff. Would start stocking up if I were y'all"
Cybersecurity researchers on Monday disclosed a set of nine vulnerabilities known as "PwnedPiper" that left a widely-used pneumatic tube system (PTS) vulnerable to critical attacks, including a possibility of complete takeover.
The security weaknesses, disclosed by American cybersecurity firm Armis, impact the Translogic PTS system by Swisslog Healthcare, which is installed in about 80% of all major hospitals in North America and in no fewer than 3,000 hospitals worldwide.
"These vulnerabilities can enable an unauthenticated attacker to take over Translogic PTS stations and essentially gain complete control over the PTS network of a target hospital," Armis researchers Ben Seri and Barak Hadad said. "This type of control could enable sophisticated and worrisome ransomware attacks, as well as allow attackers to leak sensitive hospital information."
Pneumatic tube systems are internal logistics and transport solutions that are used to transport blood samples in hospital settings to diagnostic laboratories securely.Successful exploitation of the issues, therefore, could result in leakage of sensitive information, enable an adversary to manipulate data, and even compromise the PTS network to carry out a man-in-the-middle (MitM) attack and deploy ransomware, thereby effectively halting the operations of the hospital.
Source: thehackernews.com/

Third DC Metro Police Officer Who Was at Capitol on January 6 Dies by Suicide
A third DC Metropolitan Police officer who was at the Capitol riot on January 6 has taken his own life.
43-year-old Gunther Hashida committed suicide on July 29, his family announced on GoFundMe.
"On July 29, 2021, we lost Gunther Hashida, who leaves behind a loving wife, sister, 3 children, and a wonderful family. In his work as an officer with the DC Metropolitan Police Department, he worked to serve and protect the public. He was a devoted and loving husband and father. This fund will help support his memorial service and his family in the loss of his love and guidance." the family wrote on GoFundMe.
It is unclear how Hashida killed himself and his family is not blaming the suicide on the January 6 riot.
Source: thegatewaypundit.com
Yesterday, Mccarthy said that Pelosi believes a storm is coming, what if the message on Twitter was not from TRUMP but from Biden letting the [DS] know