The Pill Must Be Easy To Swallow, The Public Must Be Prepared For What Is About To Come – Ep. 2516
The [CB] is now preparing the people, they are introducing their plan, the factory meat that they are creating will not win over the people. The [CB] is losing the climate change narrative, since they need to accelerate their plan the message is muddied. MJT exposes the infrastructure plan. The [DS] is panicking like we have never seen before. The Supreme Court just shot down three ruling and now the Georgia case is in jeopardy. The [DS] is gearing up for the first [FF], this will keep the news cycle busy so they do not report on the election findings. This will fail. The American people are continually being introduced to [HB] and [JB] crimes via the laptop. Crimes against humanity is being displayed with certain operations. Election fraud hits NYC and now DeBlasio wants an audit, coincidence. The pill must be easy to swallow, the public must be prepared for what is coming.
Watch The X22 Report On Video
---
Economy
The World Economic Forum's (WEF) The Great Reset plan includes a complete transformation of the global food and agricultural industries and the dieting of humans. The architects behind this plan are preparing for a meatless society with the introduction of cell-based, slaughter-free meat.
Before this decade is over, we're all going to be eating some form of slaughter-free meat, including chicken, pork and lamb, and beef. The point of all this is to generate fewer greenhouse emissions at cattle farms, use less land for farming, and reduce the use of freshwater and grains for the traditional process of growing livestock.
Here's the company's production facility located in Rehovot, Israel.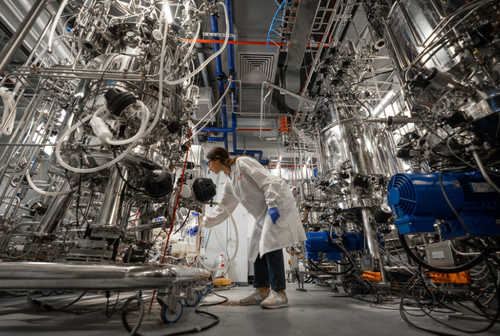 Source: zerohedge.com
---
Political/Rights
TIME magazine fails to disclose CCP funding for content in its latest print edition.

The mag struck a $700k ad partnership with China Daily, the state-controlled propaganda outlet. @TIME has not responded to repeated inquiries about the non-disclosure https://t.co/hFLb9zyWC1

— Chuck Ross (@ChuckRossDC) July 1, 2021
Yet another revelation has surfaced from the mysterious laptop believed to belong to Hunter Biden — as it's full of what appear to be his personal emails and a seemingly endless amount of damning photographs which support claims of family corruption.
Newly reported photographs and emails are raising some serious questions about just how honest President Joe Biden was being when he claimed that he never had anything to do with his son's business dealings.
"I have never spoken to my son about his overseas business dealings," Joe Biden told reporters in Iowa in September 2019, as reported by USA Today at the time.
Well, if now-President Biden never talked to Hunter Biden about his overseas business dealings, one can only imagine what, exactly, Hunter told his dear old dad when he somehow talked the then-vice president into not only meeting with but hosting his Mexican business partners in his office in 2014.
The U.K.'s Daily Mail published several photographs taken from varying angles of a smiling Vice President Biden flanked by Mexican billionaires Carlos Slim and Miguel Alemán Velasco at the time that Hunter and his friend Jeff Cooper were reportedly working on a plan to cash in on the privatization of a Mexican oil company.
Source: westernjournal.com
  U.S. Immigration and Customs Enforcement (ICE), Homeland Security Investigations (HSI), Fresno Police Department Vice Unit, and Fresno County District Attorney's Investigators conducted a multi-day operation to combat child exploitation and human trafficking in the Fresno area, June 23. During the operation, 10 women and girls were rescued from the sex trade while 21 arrests were made for multiple child exploitation related charges including: contacting a minor with intent to commit a sexual offense, aiding prostitution, arranging a meeting with a minor for lewd purposes and solicitation of acts of prostitution.
Source: breaking911.com
---
Geopolitical/Police State
Judge blocks Florida 'Big Tech' law that would fine social media companies for banning politicians 
A federal judge blocked a Florida law designed to penalize large social media companies that ban politicians over First Amendment concerns.
U.S. District Judge Robert Hinkle granted a preliminary injunction against Gov. Ron DeSantis's "Big Tech" law after NetChoice and the Computer & Communications Industry Association, which represent multiple Big Tech companies, filed a lawsuit earlier in the month. The lawsuit argued the law violates the First Amendment's free speech clause, is vague in violation of the 14th Amendment, and stands in opposition to equal protection clauses.
"
Source: washingtonexaminer.com
The scope of so-called "harmful" content that will be targeted by this Global Coalition for Digital Safety is far-reaching and encompasses both legal content (such as "health misinformation" and "anti-vaccine content") and illegal content (such as child exploitation and abuse and violent extremism).
Source: cracknewz.com
Rep. Matt Gaetz (R-FL)   demanded an inspector general investigation into allegations that Fox News host Tucker Carlson is being surveilled by the National Security Agency.
Gaetz went on to say:
There is no denial that they were monitoring Tucker Carlson, even if he wasn't the target. We saw this exact playbook with Carter Page and Donald Trump, where in order to try to assess information about one person, the intelligence community will utilize authorities to go after someone else to try to ensnare their true target.I think there's probably someone in Tucker Carlson's orbit that NSA was monitoring and there was no denial that they caught up Tucker Carlson in that monitoring. And by the way there is also no denial that they planned to leak the information to try to in some way embarrass Tucker Carlson. The only denial is that they weren't expressly trying to get his show off the air. And it's not like the NSA has never lied to us. I mean, we were told there was no bulk collection of Americans' data. Turns out, there was bulk collection of Americans' data. And no one was ever held to account for that.We cannot count on these people to police themselves. And so it's my expectation that there needs to be greater review here, and so Mr. Chairman…join me in calling for an inspector general investigation into any monitoring that the NSA or any other element of the intelligence community has engaged in relative to Tucker Carlson, because these denials — these couched denials — raise more questions than they provide answers.
Source: breibart.com
---
False Flags
A majority of voters said they would rather see New York Gov. Andrew Cuomo either resign immediately or not run again, according to a Sienna College Research Institute poll released Thursday.
Between those who want the governor to resign immediately (23%) and those who said he should finish his term but not run for reelection (39%), fully 62% of New York voters don't want Cuomo as governor in 2022,  
🚨🚨 WATCH → Every single expert witness at yesterday's COVID-19 origins hearing told Congress it came from a lab.

Will the media and Big Tech be apologizing for calling people conspiracy theorists for saying that? pic.twitter.com/rjFUPQ5urc

— Steve Scalise (@SteveScalise) June 30, 2021
The media has changed quickly from "defunding the police is good" to "actually, Republicans want to defund the police."

Preposterous.

Republicans Back the Blue. pic.twitter.com/CBJTON8acu

— Tom Cotton (@TomCottonAR) June 30, 2021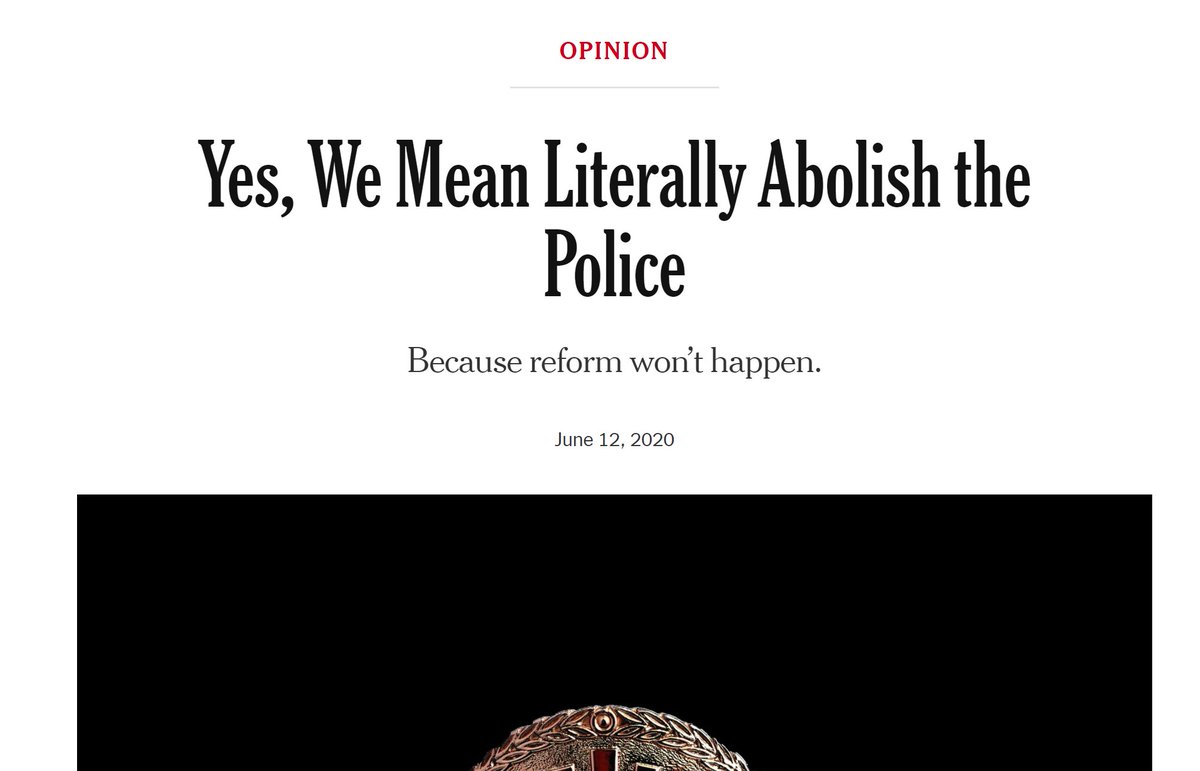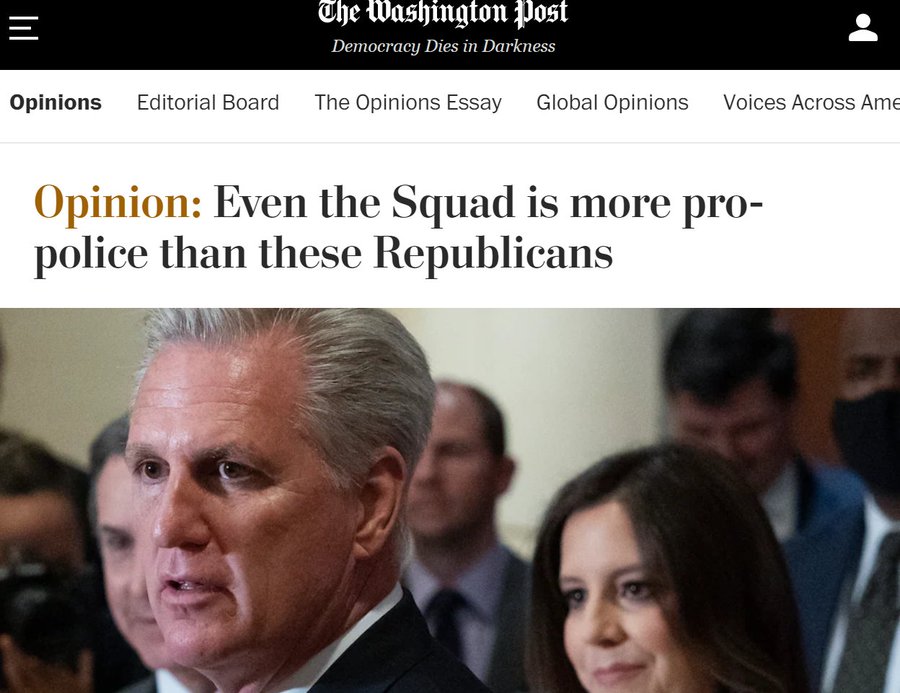 ---
Q
IRONY ALERT! Bill de Blasio Demands a FULL AUDIT of NYC's Botched Mayoral Election
Outgoing New York City Mayor Bill de Blasio demanded a full audit and "complete recanvass" of the mayoral election vote count this week after the Board of Elections released a series of inaccurate results.
"There must be an immediate, complete recanvass of the BOE's vote count and a clear explanation of what went wrong. The voters deserve nothing less," posted de Blasio on Twitter.
Republican New York Rep. Claudia Tenney will introduce legislation   that would amend the Internal Revenue Code to prohibit 501(c)(3) tax exempt organizations from providing direct funding to official election organizations.
 the legislation, titled the "End Zuckerbucks Act." The legislation would prohibit non-profits from providing direct funding to state and local election officials or risk losing their tax exempt status.
A group of House Republicans, led by Tenney, previously sent a letter to the "left-leaning" group Center for Tech and Civic Life (CTCL), calling on them to detail expenditure of the hundreds of millions of dollars they received during the COVID-19 pandemic. They alleged in the letter that the group spent less than 1% on personal protective equipment (PPE).
Source: dailycaller.com
VICTORY: Supreme Court Upholds Ban on Ballot Harvesting; Decision Could Impact DOJ's Case Against Georgia
  In a sweeping decision, the Supreme Court upheld two major state laws designed to prevent voter fraud and secure the voting process. The repercussions of the decision could serve as a roadblock to the Department of Justice's election lawsuit against

 the state of Georgia.
  the Supreme Court upheld two election integrity provisions of Arizona law. The first rule, known as the "out of precinct" policy, requires election officials to discard an entire ballot if it was cast in the wrong place.
The second rule bans the collection of ballots by third parties, commonly referred to as "ballot harvesting." In 2016, Arizona passed a state law making it a felony for anyone other than a family member, caregiver or postal worker to collect and deliver ballots.
Democrats argued two Arizona election integrity rules violated federal law. The U.S. Court of Appeals for the 9th Circuit agreed, ruling both policies violate Section 2 of the federal Voting Rights Act, which bans racial discrimination in voting.
The 9th Circuit asserted that both polices had a discriminatory impact. Republicans, including Attorney General Mark Brnovich appealed to the Supreme Court.
Writing for the 6-3 majority, Justice Alito upheld the legality of Arizona's election laws. "Arizona's out-of-precinct policy and HB 2023 [ballot harvesting restrictions] do not violate §2 of the VRA, and HB 2023 was not enacted with a racially discriminatory purpose," Alito wrote.
Source: electionwizard.com

How big was the win
If the Supreme Court says you can't ballot harvest in AZ, does this apply to other states, yes, the case just set a precedent. Boom  

The D's / [DS] are panicking.
  Obama said   in a video played on CNN's "Early Start with Christine Romans and Laura Jarrett" that it is worrisome that a strong majority of Republicans "actually believed" the misinformation that former President Donald Trump won the 2020 presidential election.
Obama said, "To see not only a riot in the Capitol around what historically had been a routine process of certifying an election, but to know that one of our two major political parties, a strong majority of people in this party, actually believed in a falsehood about those election results, the degree to which misinformation is now disseminated at warp speed in coordinated ways that we haven't seen before, and that the guardrails I thought were in place around many of our democratic institutions really depend on the two parties agreeing to those ground rules and that one of them right now doesn't seem as committed to them as in previous generations, that worries me."
He added, "And I think we should all be worried."
Source: breitbart.com
Today, Nancy Pelosi received her Select Committee, which will politicize and weaponize the January 6th Capitol riot:
The other Republican was Kinzinger:
Source:  en-volve.com
So who makes up the committee
  Trump's longtime CFO turned himself in this morning after being indicted by the corrupt Manhattan DA who's working for the Obama/Biden gang.
The Daily Mail reports:
 Trump told advisers this week that charges brought by New York prosecutors would only make him stronger and would backfire on Democrats.

The Trump Organization's chief financial officer Allen Weisselberg surrendered on Thursday morning to the Manhattan district attorney's office as he faces a tax indictment due to be unsealed later today.
Source: thegatewaypundit.com
Reportable — Weisselberg's lawyers say he intends to plead NOT GUILTY
via @NicoleSganga Updated statement — "Mr. Weisselberg intends to plead not guilty and he will fight these charges in court." – Mary E. Mulligan, Esq. and Bryan C. Skarlatos, Esq.

— Catherine Herridge (@CBS_Herridge) July 1, 2021
A new Department of Homeland Security bulletin is warning that "violent extremists might seek to exploit easing COVID-19 restrictions, increased access to mass gatherings, and possible changes in levels of violence during the summer months to conduct attacks against a range of potential targets with little or no warning."
The bulletin, obtained by ABC News, says there is no specific terrorist plot for the 4th of July, but noted that feds are seeing evidence of planning by radical white supremacists after monitoring online chatter.
 Translation the fBI and the other intelligence orgs are planning something with the help of antifa and informants.
Source: thegatewaypundit.com
So for 3 plus years this is what they came up with, the bigger question with this nothing burger charge is why now. Why did they decide to make their move now. they want this in the new cycle, think about the timing of the Jan 6 committee, NYT putting out the video but leaving out the important facts, DHS putting out the warning,Obama warning about the same thing, this will all backfire, doesn't the Trump org get to do discovery now

Remember Vance is leaving at the end of the year, he found nothing, he will probably get a book deal.
And then we have facebook with this
Then we have the power shortage problem, are they preparing the narrative to blame power outages on the heat. Starting to seem that way
Tired of social media giants chipping away at your most basic & important right to freedom of speech?

Good news! One America News Network is proud to announce that we have just launched a brand new social media platform — https://t.co/46wyUgiQxT! Join today! pic.twitter.com/n6uXMqYZYd

— One America News (@OANN) July 1, 2021
123
Anonymous
11/06/2017 17:07:57
 ID: KKIreCTB
4chan Thread/Post: 148286642 / 148289594
Direct Link: 148289594
3125
Q
!!mG7VJxZNCI
03/20/2019 14:11:41
 ID: 0ad5ef
Archive Bread/Post Links: 5791243 / 5791828
Direct Link: 5791828