The Priority Is To Clean Out Bad Actors, The World Is Helping, We Are Not Alone – Ep. 2712
Watch The X22 Report On Video
The [CB] is panicking, they are completely exposed and the are now heading down the path the patriots laid out. The [DS]/[CB] want to punish Putin by removing Russia from the swift system, this will boomerang. Never interfere while an enemy is in the process of destroying themselves. The number one priority is to clean out the bad actors. The [DS] and fake news are trying to push the idea that Putin is starting WWIII, this is not WWIII this is destroying their system, the world is helping. Trump and the patriots knew this day would come and certain deals needed to be made to remove the corrupt. The neo nazi are preparing to fight back, the people were given weapons, is this for Russia or for the neo nazis. The [DS] will fight back, they are fighting for their lives and Putin is already pushing to sit down and talk about surrender.
---
Economy
UK outlines efforts to cut Russia from SWIFT
London said it would work with partners to cut Moscow from the international financial network
---
Political/Rights
---
War
Earlier today the installed current occupant of the White House delivered remarks and held a brief press conference to discuss the latest Russian entrance into Ukraine.  Simultaneously, the White House also released their latest sanctions on Russia [SEE HERE]
For well over a month Joe Biden, Kamala Harris, the White House and State Department have promoted the assembly of "harsh sanctions" as the deterrent that would keep Russia out of Ukraine.  However, when Biden was questioned by the media about the ineffectiveness of sanctions he declared, "no one expected the sanctions to prevent anything from happening."  WATCH (prompted):
Source: theconservativetreehouse.com
  Obama issued a message of support for President Joe Biden on Thursday, urging Americans to unite behind economic sanctions against Russia.
"Every American, regardless of party, should support President Biden's efforts, in coordination with our closest allies, to impose hard-hitting sanctions on Russia," Obama said in a statement sent to reporters, defending Biden's sanctions as a serious attempt to put "a real price on Russia's autocratic elites."
  
Obama warned of the "forces of division and authoritarianism" that were taking root around the world and said Putin's "brazen attack" should be confronted.
"This illegal invasion in the heart of Europe also threatens the foundation of the international order and security," he wrote.
Source: breitbart.com
White House press secretary Jen Psaki said Thursday that the U.S. was prepared to welcome refugees from Ukraine  
"We certainly expect that most, if not, the majority will want to go to Europe and neighboring countries," Psaki added. "We are also working with European countries on what the needs are, where there is capacity.
WATCH: 
Source: dailycaller.com
US security officials expect Kyiv to fall in 96 hours after the first day of the Russian invasion of Ukraine.
The Daily Mail reported:
Source: thegatewaypundit.com
Remember when Biden gave Putin a list of 16 entities that would cripple us if hit with cyberattacks? pic.twitter.com/sll3msGrWk

— Jewish Patriot 🚛 (@MAGAJew2) February 24, 2022
Last June Joe Biden announced during his solo presser in Geneva that he gave Russian President Vladimir Putin a list of 16 areas of "critical infrastructure" that should be off limits for cyberattacks.
Not only did Joe Biden just give a list of targets to Putin, he is also implying that entities not on the list are fair game.
"I talked about the proposition that certain critical infrastructure should be off limits to attack. Period. By cyber or any other means," Biden said of his meeting with Putin.
"I gave [Putin] a list of…16 specific entities, 16 defined as critical infrastructure under US policy from the energy sector to our water systems," he added.
Source: thegatewaypundit.com
The fake news is already preparing the narrative
The Conti ransomware gang announced it will retaliate against "the critical infrastructures" of anyone who launches cyberattacks on Russia.
Hacking. Disinformation. Surveillance. CYBER is Motherboard's podcast and reporting on the dark underbelly of the internet. A notorious ransomware gang announced on Friday that it's supporting the Russian government and promised retaliation against anyone who opposes it.
"The Conti Team is officially announcing a full support of Russian government. If any body will decide to organize a cyberattack or any war activities against Russia, we are going to use all our possible resources to strike back at the critical infrastructures," the announcement read.
The announcement was spotted by several cybersecurity researchers who track ransomware gangs. The hackers posted it on their official website where they advertise victims and share announcements.
Source: vice.com
🔴EXCLUSIVE: US microchip powerhouse Nvidia hit by cyber attack
https://t.co/hMzzl1yf2c

— The Telegraph (@Telegraph) February 25, 2022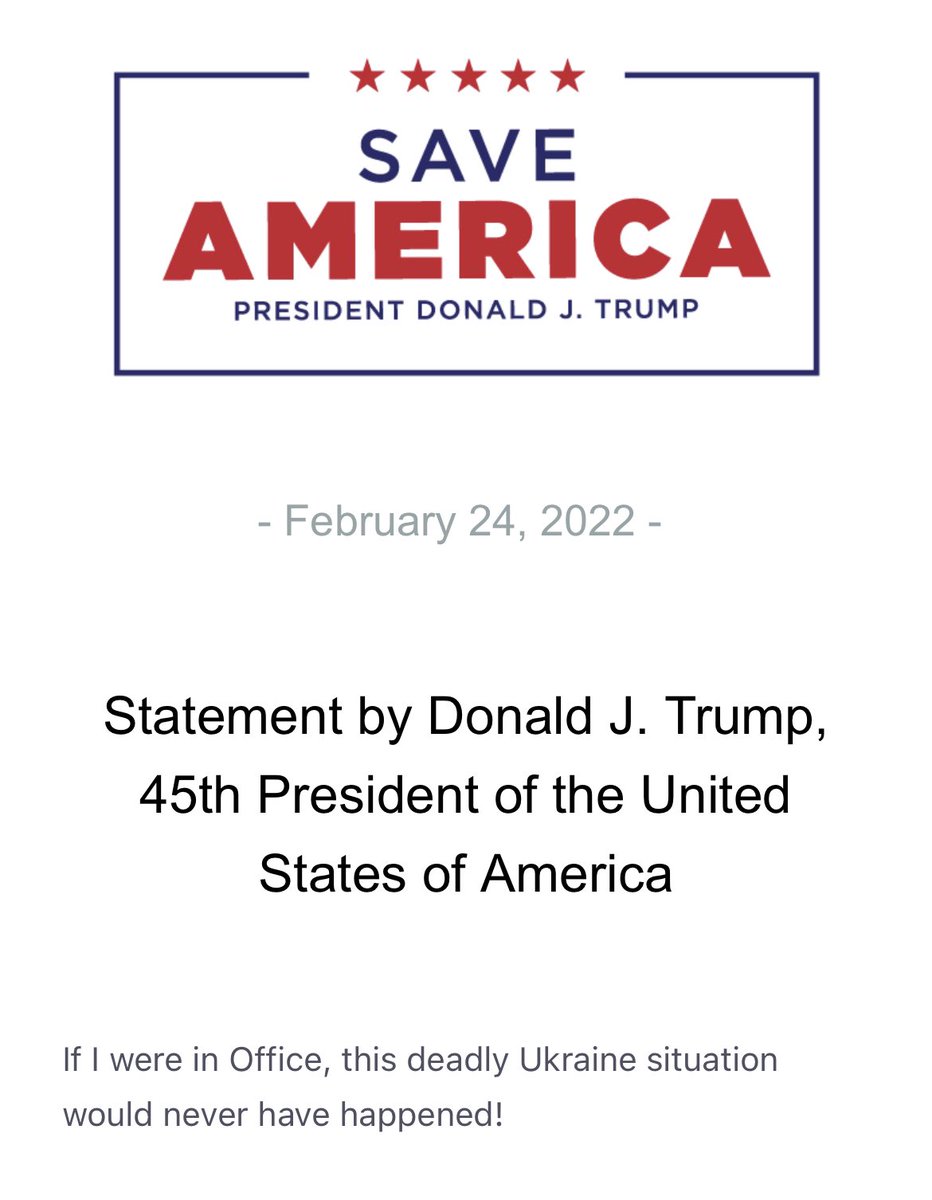 Putin articulated his ultimatums for Kyiv:
– Recognize Crimea as Russian
– Rejection of NATO accession
– No weapons supplies from the West
– LNR and DNR gain territory that the regions had pre 2014

Last one particularly interesting: suggests he intends to keep DNR/LNR around

— Dmitri Alperovitch (@DAlperovitch) February 25, 2022
JUST IN: Russian President Vladimir Putin calls on the Ukrainian military to overthrow authorities in Kyiv.

— Election Wizard 🇺🇸 (@ElectionWiz) February 25, 2022
If Putin has already destroyed the U.S. bioweapons labs, then this offer makes even more sense. https://t.co/xeF3ae46GW

— TheLastRefuge (@TheLastRefuge2) February 24, 2022
I know CNN & MSNBC never aired this, so I figured I would. Spot on, don't you think? pic.twitter.com/6V1vRKxP8p

— Justin Pulitzer Trades 🍊 (@JustinPulitzer) February 24, 2022
TAKE A LISTEN
Has anyone calculated the extent to which higher oil and gas prices produce a windfall for Rusiia that offsets the impact of sanctions?

— Phil Kerpen (@kerpen) February 25, 2022
Fuel prices rising, Russia will recoup the money
Ukrainian industry officials claim that gas is now bypassing the country to Budapest through a Black Sea pipeline.
A new contract was agreed by Hungary and Russia this week to transport 4.5 billion cubic metres of natural gas for 15 years, starting on Friday.
The pipeline will flow south of Ukraine through the Black Sea, Austria, and Serbia before reaching Hungary.
But the deal has angered Kyiv as Ukraine will lose its status as the main transit country for Russian natural gas to the European Union, as well as billions of euros in revenue.
Source: euronews.com
DS took over the pipeline, Russia cut it off, Zelensky allows this to unfold to reinstate the pipeline
Q

 

!!Hs1Jq13jV6

 

ID: f0ecfc

 No.8792755

B2Q47FTCKUI6VC5HMJAQ5XUMOY.jpg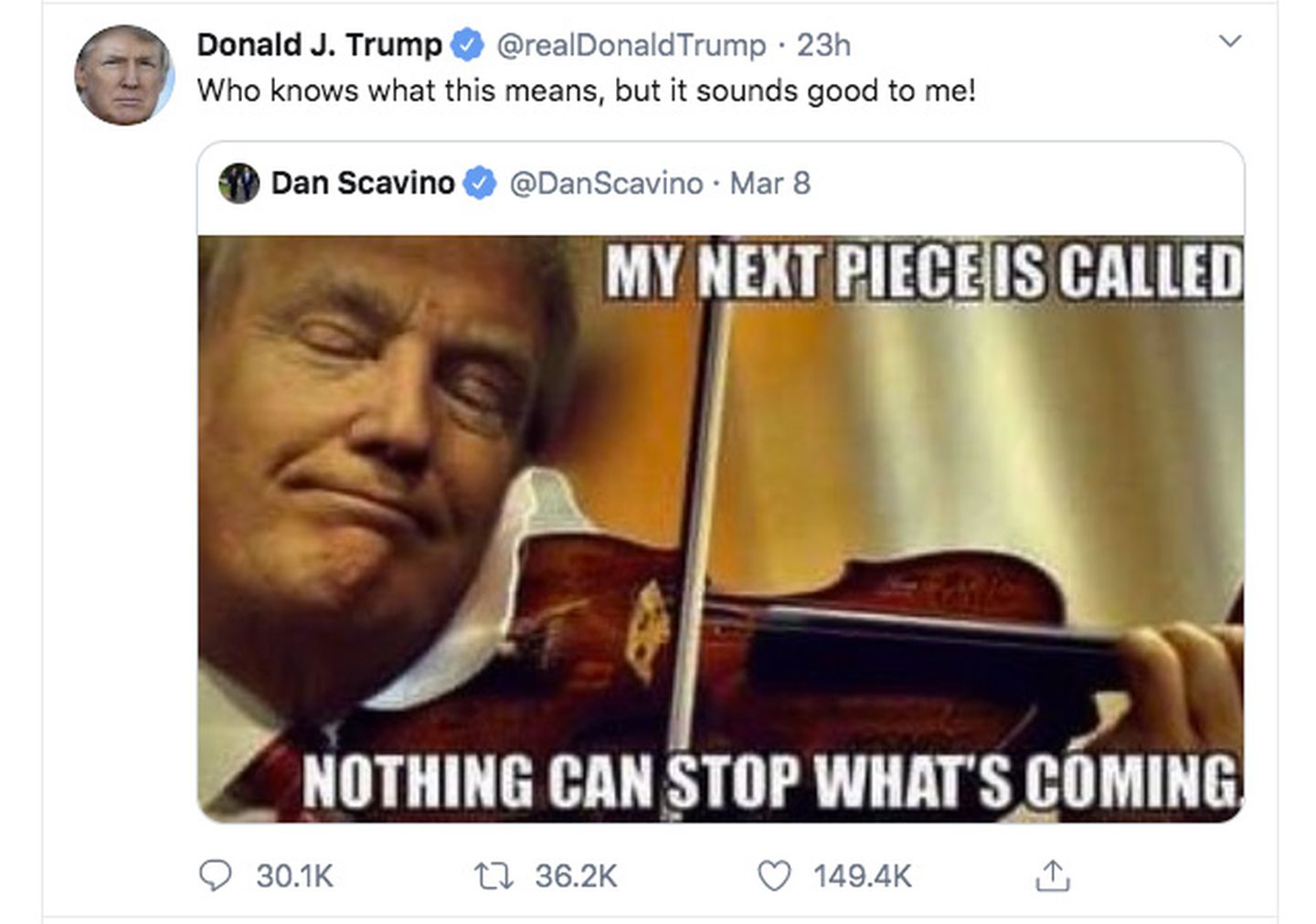 You are witnessing the systematic destruction of the old guard.
Q
This is wild https://t.co/SvA4iBbwLz pic.twitter.com/lgNOml9v79

— Caleb Burdett 🇺🇸 (@CalebBurdett18) February 23, 2022
---
False Flags
El Salvador President Nayib Bukele criticized Canadian Prime Minister Justin Trudeau's ongoing crackdown on participants of Canada's peaceful "Freedom Convoy" in response to Trudeau supporting the freedoms of Ukrainian citizens while simultaneously stripping Canadians of their constitutionally guaranteed rights.
T
Source: breitbart.com
According to the Associated Press, the CDC is likely to strongly loosen their mask guidance tomorrow, dropping the recommendation that masks should be worn indoors. 
WASHINGTON (AP) — The Biden administration will significantly loosen federal mask-wearing guidelines to protect against COVID-19 transmission on Friday, according to two people familiar with the matter, meaning most Americans will no longer be advised to wear masks in indoor public settings.
 
Wait people are stilling wearing masks?  
Source: theconservativetreehouse.com
---
Q
— Dan Scavino Jr.🇺🇸🦅 (@DanScavino) February 25, 2022
Open your eyes.
It finally came out that Rod/Bob were key players in the Uranium scandal.
Don't you think POTUS would be tweeting about removal given clear conflict.
Why did POTUS meet Bob under the cover of FBI Dir interview?
Bob is unable to serve as Dir per the law.
Gowdy comments on Comey (history will ….)
POTUS has everything.
Not everyone is corrupt (fewer than you think).
Follow Huma.
Operation Mockingbird.
Priority to clean out the bad actors to unite people behind the America First agenda.
Many in our govt worship Satan.
Not about Republicans v Democrats at this stage.
Where is HRC?
Why is the NG called up across 12 cities?
Trust in your President.
God bless, Patriots.
Q

 

!UW.yye1fxo

 

ID: fb1a66

 No.618344

GLIMPSE.
You cannot possibly imagine the size of this.
Trust the plan.
Trust there are more good than bad.
The WORLD is helping.
We are not alone.
We are all connected in this fight.
PATRIOTS UNITE.
We are winning BIG.
Watch the speech.
God bless.