The Swamp Is Draining Themselves, The Message Is Clear, Stay Alert – Episode 1995
Podcast: Download (Duration: 44:45 — 45.4MB)
The [CB] are completely exposed, Trump has completed Phase I of the trade deal, Phase II will be coming in 2020. The push to blame the collapse on the economy on the trade wars is falling apart. The [CB] believes it will transition the world into SDR, this is not going to happen, the patriots are ready to counter it. The [DS] is holding their fake impeachment inquiry the shadows, they do not want anyone to know what is really happening, they are looking for anything so they can go after Trump. The HB and JB are in trouble, all eyes are on them. Watch CA, this is on purpose. The patriots are allowing the [DS] to drain themselves.  Comey sends out a message to the [DS] operatives. The [DS] knows that they do not have much time and soon the patriots will make a move that will destroy the [DS].
Check Out The X22 Report Spotlight YouTube Channel X22Report Spotlight
Please check Newzsentinel.com for the latest news on the economic collapse. The Sentinel Alerts are updated throughout the day. If you haven't already, go to "The People" and join the community of people who are helping each through the economic collapse.
---
10.14.2019
Watch The X22 Report On Video
---
Economy
 The International Monetary Fund's (IMF) Special Drawing Rights is an international, monetary reserve system created specifically to address limitations of gold and standard fiat currencies such as the USD. In short, should these fail, central banks and their governments retain the ability to trade and plan with liquidity via another, exclusive instrument — the SDR.
The system is said to enable liquidity in international finance when assets like gold or other fiat currencies fail to do so. In the event of an unprecedented, worldwide economic collapse, SDR could become a centralized means by which to rebuild global trade networks. In fact, after the global downturn of 2008-09, the IMF's issuance of SDR to member countries spiked dramatically in an attempt to re-stabilize the world economy.
The SDR system was created in 1969 and "was initially defined as equivalent to 0.888671 grams of fine gold—which, at the time, was also equivalent to one U.S. dollar," imf.org relates. "After the collapse of the Bretton Woods system, the SDR was redefined as a basket of currencies." Of course, the collapse of Bretton Woods meant the international abandonment of the gold standard and the beginning of floating exchange rates. SDR is a uniquely isolated system, with its own exclusive economy and management, including interest rates set weekly and allocations to member countries determined via IMF criteria.
Source: news.bitcoin.com
---
Political/Rights
The [DS] players are now having trouble pushing their impeachment, nobody is buying it, the MSM and those who have the most to lose they are pushing this agenda, but since Trump released the transcript they have lost the offensive, now the Biden's are the defensive, Obama will soon be on the defensive about Ukraine, its coming, the Syria conflict is coming to an end, the blacksites are being cleared and we will see peace in the region, the [DS] players are scrambling, FISA due out soon and they preparing for this, we will talk about this a little later in this report but first,
Hunter Biden spoke with ABC anchor Amy Robach   over his actions in Ukraine,
The interview will air starting on "Good Morning America" Tuesday.
Source: dailycaller.com
Wow! Hunter Biden is being forced to leave a Chinese Company. Now watch the Fake News wrap their greasy and very protective arms around him. Only softball questions of him please!

— Donald J. Trump (@realDonaldTrump) October 14, 2019
The [DS] plan to use the WB is falling apart rapidly, they know they cannot use this or any other individual, we also found out that 
Activist Attorney for Anti-Trump CIA "Whistleblower" Is Linked to Hillary Campaign Manager John Podesta
 attorney Mark Zaid, who represents the anti-Trump CIA "whistleblower" is linked to Hillary Clinton's campaign manager John Podesta.
Mark Zaid is also the Executive Director of the James Madison Project.
Hillary Clinton's former campaign manager John Podesta is an Advisory Board member at the James Madison Project.
Source: thegatewaypundit.com
Now we have AS backpedalling on the entire WB, impeachment and everything else, seems like he is feeling trapped with this fake impeachment and this fake WB.
WTH? Adam Schiff Now Says Democrats Will Not Need Trump-Hating CIA Leaker's Testimony for Their Impeachment Investigation
 Adam Schiff said Democrats may not call in their far left CIA leaker to testify.
[Transcript]  REP. SCHIFF: You know and I think initially, before the president started threatening the whistleblower, threatening others calling them traitors and spies and suggesting that you know we used to give the death penalty to traitors and spies and maybe we should think about that again. Yes we were interested in having the whistleblower come forward. Our primary–MARGARET BRENNAN: Not anymore?
REP. SCHIFF: Well our primary interest right now is making sure that that person is protected. Indeed, now there's more than one whistleblower, that they are protected. And given that we already have the call record, we don't need the whistleblower who wasn't on the call to tell us what took place during the call. We have the best evidence of that.
Source: thegatewaypundit.com
Trump responded to AS, he is pushing to have the WB testify and his identity needs to be revealed, Trump has every-right to face his accuser.
Donald Trump to Adam Schiff: 'Whistleblower' Should Testify Because He Was Wrong
Trump said the following
"NO! Must testify to explain why he got my Ukraine conversation sooo wrong, not even close,"
 Trump tweeted the following
Adam Schiff now doesn't seem to want the Whistleblower to testify. NO! Must testify to explain why he got my Ukraine conversation sooo wrong, not even close. Did Schiff tell him to do that? We must determine the Whistleblower's identity to determine WHY this was done to the USA..
….Democrat's game was foiled when we caught Schiff fraudulently making up my Ukraine conversation, when I released the exact conversation Transcript, and when Ukrainian President and the Foreign Minister said there was NO PRESSURE, very normal talk! A total Impeachment Scam!
Source: breitbart.com
Trump and the patriots want the DS /Dems /MSM to continue with their plan, this exposes them all, it shows what their true objective is, because in the end, they are draining themselves, why interfere with an enemy while they are destroying themselves.
Trump tweeted out the following
The Democrats are going to lose a lot of House Seats because of their Fraudulent use of Impeachment. Schiff fabricated phone call, a crime. Democrat Senate Seats will also be put at risk, even some that were supposedly safe. Look at Louisiana last night, North Carolina last week!

— Donald J. Trump (@realDonaldTrump) October 13, 2019
Now the Dems are holding their impeachment inquiry behind closed doors, remember they have not had a vote so all of this is a fake impeachment inquiry, what they are really doing is they are trying to find something that they can use to push the vote in their favor. Now during the inquiry
JUST IN: GOP Congressman Matt Gaetz Kicked Out of Impeachment Inquiry Hearing
Congressman Matt Gaetz (R-FL),  was booted from a congressional hearing Monday morning.
Gaetz, a member of the House Judiciary Committee tried to sit in on a testimony from Fiona Hill, a former National Security Council expert on Russia.
Rep. Gaetz was told to leave the hearing because he was not a member of the House Intelligence Committee.
Gaetz told reporters that Schiff didn't want him sitting in on Fiona Hill's testimony because Schiff  likes to use "selective leaks" to damage President Trump.
"It's not like I'm on agriculture," Gaetz said to reporters. "What are the Democrats so afraid of?"
Gaetz fired off a tweet blasting Judiciary Chairman Jerrold Nadler and House Intel Chairman "Schiffty Schiff."
The Democrats' lies and impeachment (coup) efforts can only thrive in darkness which is why they are conducting everything in secret and behind closed doors.
Source: thegatewaypundit.com
Former President Barack Obama has been hiding from questions about former Vice President Joe Biden, his son Hunter and Hunter's work for a gas company in Ukraine,  
Trump said   "I think he knows all about it," 
Source: foxnews.com
The DS/Dems are now exposed, the people are waking up, people understand that this has nothing to do with Russian Collusion, Obstruction, the phone call to Zelensky this has to do with the DS staying in control and if they have to destroy the country to stay in control they don't care, remember HRC already tweeted that the constitution might have be ripped up to get Trump, Trump tweete out the following
"The Democrats are trashing this President, & in the process, trashing the U.S. Constitution. Frankly, the American People need to wake up to the reality that the Democrats are so drunk on power that they're willing to destroy this Constitutional Republic." @GrahamLedger @OANN

— Donald J. Trump (@realDonaldTrump) October 14, 2019
Lets move onto JE and those connected to him, as more and more information is brought out into the public arena the players are being exposed, even when JE was convicted as a child molester people still went to his parties, continued with their relationships…  Tiffany FitzHenry tweeted out the following
Jeffrey Epstein was a CONVICTED child molester, a known and PROSECUTED international child sex trafficker, and a REGISTERED level 3 sex offender, and THEN Bill Gates started a relationship with him…

Facts are stubborn things, aren't they Bill? pic.twitter.com/ib098LrrU8

— Tiffany FitzHenry (@Tiff_FitzHenry) October 13, 2019
Now Kirby Sommers takes this entire JE case and links it to the Rothschilds, the CBs
#Epstein #Maxwell #Rothschild #Wexner
8/

Another interesting "landlord" of Epstein was the United States go who "rented" the house at 34 East 69 Street to him and then sued him when he sublet it. The house had been rented to the Deputy General Counsel of Iran until the US severed ties in 1980
In 1980 then President Carter cut ties to Iran supposedly because of the hostage situation.
The fact that the Rothschilds owned Ghislaine's house would mean that in addition to Leslie Wexner fronting for Epstein and giving him the mansion at 9 East 71st Street (and possibly the one next door 11 E 71 Street); the Rothschilds also contributed property. 
Source:  kirbysommers.com/support
Those who scream the loudest have the most to lose, and those who are involved with JE they know what happens to pedophiles, they don't last long in prison
News Breaking Live tweeted out the following
 Lets head down to the border.
Trump-Mexico Immigration Deal Breaks Up Caravan of 2000 Migrants
New immigration procedures implemented by Mexican President Andrés Manuel López Obrador (AMLO) effectively disbanded a group of 2,000 mostly Central American caravan migrants.
When the group came upon the police and soldiers, some scattered while others surrendered.
The migrants are provided opportunities to request asylum in Mexico. Instead, the group chose to illegally attempt to move through Mexico to the U.S. border.
Source: breitbart.com
The First Illegal Alien To Commit A North American Terrorist Attack Is On Trial, But Don't Expect The Media To Cover It
 after all the media ridicule, Trump, was correct in saying that potential terrorists have illegally crossed the United States' southern border. Abdulahi Hasan Sharif of Somalia did.  .
In 2011, Sharif had himself smuggled from Somalia through Brazil and Central America. Then he entered the United States over the Mexico-California border and claimed asylum. Sharif went on to Canada, where he allegedly conducted a double vehicle-ramming and stabbing rampage in 2017 in Edmonton, Alberta, that severely injured a police officer and four other people. He was carrying an Islamic State flag in one of the ramming vehicles.
The 32-year-old Sharif is now on public trial in Canada, facing 11 counts of attempted murder, aggravated assault, and dangerous driving.
Source: thefederalist.com
---
Geopolitical/Police State
The White House is speaking out after a doctored video circulated social media over the weekend depicting President Trump shooting, stabbing journalists and political opponents. The video, first reported by The New York Times was shown at a pro-Trump event at his resort in Miami last week.
A spokesman for the Trump campaign however, told The Times, "That video was not produced by the campaign, and we do not condone violence." The event organizer said in a statement that his organization "rejects" the content. Moreover, they are reviewing the matter.  
Now out in CA we are seeing alot happen
2. Trump wants the money back for the failed train they were building
3. CA tried to get Trumps taxes with a new law which said to be on the CA ballot he must produce his taxes, the law was shot down by a judge.
4. We had fires in CA, Trump wanted to know where all the money had gone, why didn't they clean up the forest floor
5. Recently we have had power outages
6. The homeless problem in San Fran and the state of CA is out of control
7. Long Port Beach Port was taken back from the Chinese
8. New crazy laws are being passed in CA, like this one.
California adopted 15 firearms-related bills last Friday, including a controversial 'red flag' gun confiscation law which adds co-workers, employers and educators to the list of who can file a gun violence restraining order on those they say are a danger to themselves and others. Currently, only law enforcement and immediate family members can apply to temporarily confiscate peoples' firearms. Most of the new laws take effect January 1,
Source: zerohedge.com
Remember post
Q

 

!!mG7VJxZNCI

 

ID: 62138c

 No.4281478

>>4280189
Will voter fraud in CA ever be brought to light?
>>4281387
Yes.
"Watch CA" was deliberate.
Q
I believe Q wants us to watch CA because this is what the DS had planned for the entire country, this is only the beginning, keep watching
Now project veritas released their new undercover report on CNN, and what is very interesting about Jeff Zucker, who is the president of CNN, his wife is friends with Maxwell, Patrick Howley tweeted out the following
Oh wow, a FOURTH photo of CNN boss Jeff Zucker's wife Caryn Zucker with Ghislaine Maxwell, the handler for late child trafficker Jeffrey Epstein. Maxwell famously taunted press at In-N-Out Burger after Epsteins' death, reading book on deaths of CIA agents pic.twitter.com/kBrE1DFgGR

— Patrick Howley (@HowleyReporter) October 14, 2019
---
War
The MSM/DS they are doing everything they can to get the people all riled up about Syria, they are continually reporting about IS prisoners, the bombings, dead baby's etc.. Its all Trumps fault, they are even showing video clips of the shooting and bombings of Syria by Turkey, but the only problem is that these clips are fake, actually the stories are to push a certain narrative, just  like weapons of mass destruction etc…
 ABC News Uses 2016 Gun Range Video and Lies to Pass It Off as Turkey Bombing the Kurds in Syria (VIDEO)
 
The latest fake news is coming from the media is the footage of Turkish fighters in northern Syria.
ABC News played video this weekend of Turkey bombing the Kurds in Syria.
Via Polish Patriot:
But the video is not from Syria.
The video is from a Knob Creek Machine Gun shoot in America back in April 2016 and loaded in 2017 to YouTube.
You can see the onlookers watching the entire display.
Via NOQReport:

You can actually see the cell phones, the little white lights, in the original video.
Source: thegatewaypundit.com
The MSM was caught
1. MSM puts a video up of Turkey firing on Syria, (nobody checked the video?)
2. MSM thought nobody would notice
3. MSM was called out on the fake footage
4. MSM took it down because they were caught
World news tonight tweeted the following
CORRECTION: We've taken down video that aired on "World News Tonight" Sunday and "Good Morning America" this morning that appeared to be from the Syrian border immediately after questions were raised about its accuracy. ABC News regrets the error.

— World News Tonight (@ABCWorldNews) October 14, 2019
The UK, France, Germany and the rest are now scrambling, they realize they cannot stay in Syria anymore, they see the writing on the wall. 
France to Ensure Safety of Its Military, Civilian Personnel in Northern Syria In 'Coming Hours'
French President Emmanuel Macron is set to hold an emergency defence cabinet meeting  , the main purpose of which is to discuss possible options regarding the Turkish military offensive, 
Paris will take measures "in coming hours" to ensure the safety of its military and civilian personnel in northern Syria, Reuters reported,  
Source: sputniknews.com
Turkey-Syria offensive: Kurds reach deal with Syrian army
The Kurds in Syria say the Syrian government has agreed to send its army to the northern border to try to halt Turkey's offensive against them.
Source: bbc.com
"To his credit the Europeans didn't step up to deal with this ISIS problem – it's a lot of the reason why we are in this situation today. Now, Angela Merkel of Germany is finally stepping up and telling Turkey to back off….

— Donald J. Trump (@realDonaldTrump) October 14, 2019
….Don't the Europeans have a lot of responsibility?" @KatiePavlich Thank you Katie, I offered ISIS prisoners to the European countries from where they came, and was rejected on numerous occasions. They probably figured that the U.S. would bear the tremendous cost as always!

— Donald J. Trump (@realDonaldTrump) October 14, 2019
After defeating 100% of the ISIS Caliphate, I largely moved our troops out of Syria. Let Syria and Assad protect the Kurds and fight Turkey for their own land. I said to my Generals, why should we be fighting for Syria….

— Donald J. Trump (@realDonaldTrump) October 14, 2019
….and Assad to protect the land of our enemy? Anyone who wants to assist Syria in protecting the Kurds is good with me, whether it is Russia, China, or Napoleon Bonaparte. I hope they all do great, we are 7,000 miles away!

— Donald J. Trump (@realDonaldTrump) October 14, 2019
---
Q
Coded message/threat?
'Take them down'!!
What would happen if texts originating from a FBI agent to several [internals] discussed the assassination (possibility)of the POTUS or member of his family? A FATHER'S LOVE FOR HIS CHILDREN KNOWS NO BOUNDS.@Americanlll 🙏@POTUS pic.twitter.com/7WDXmk6FUe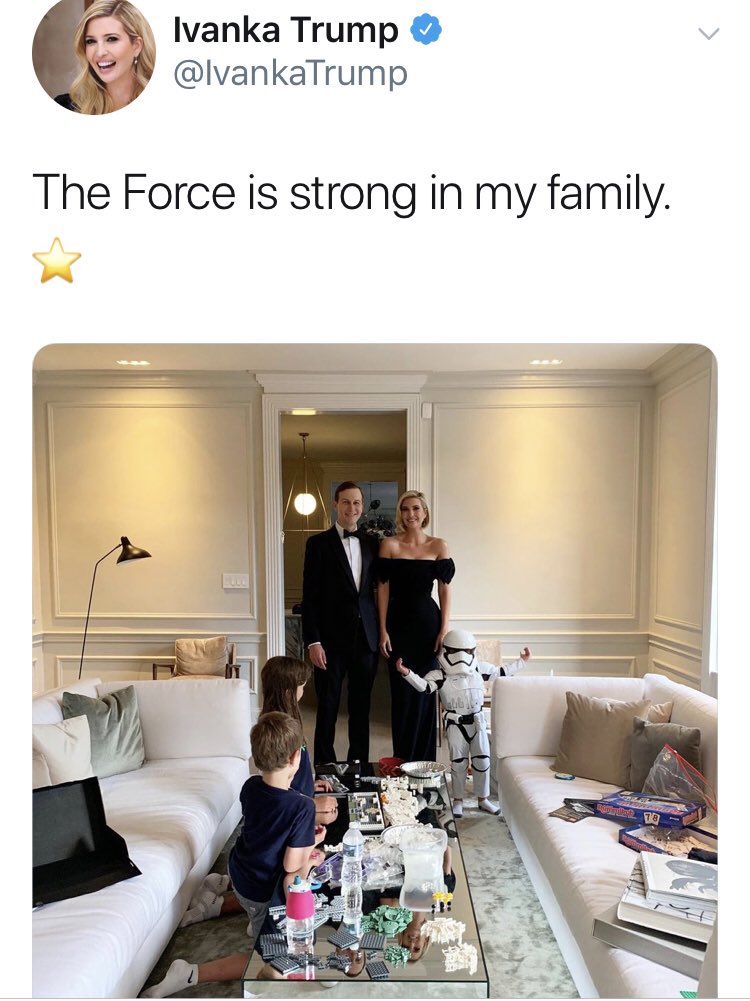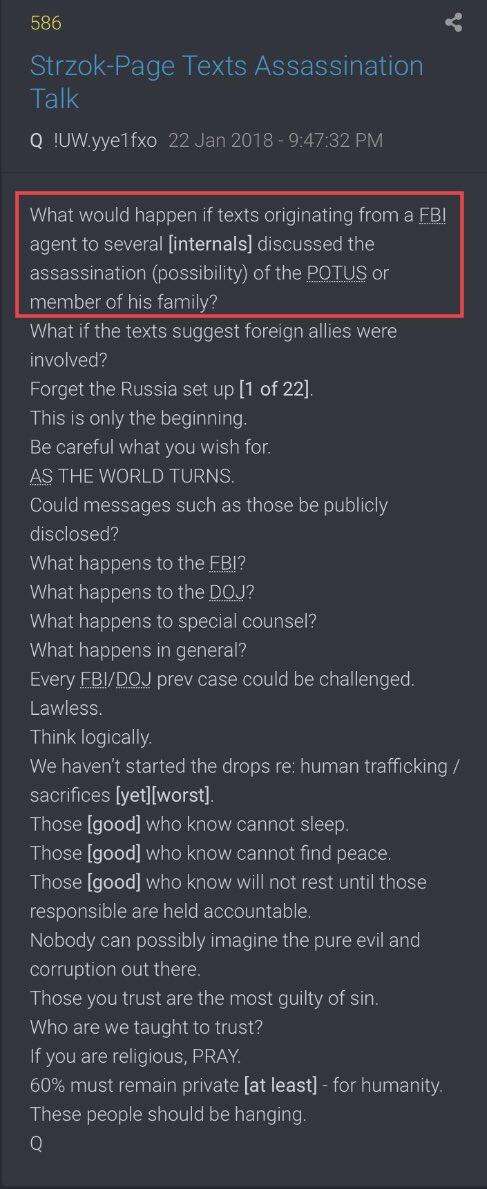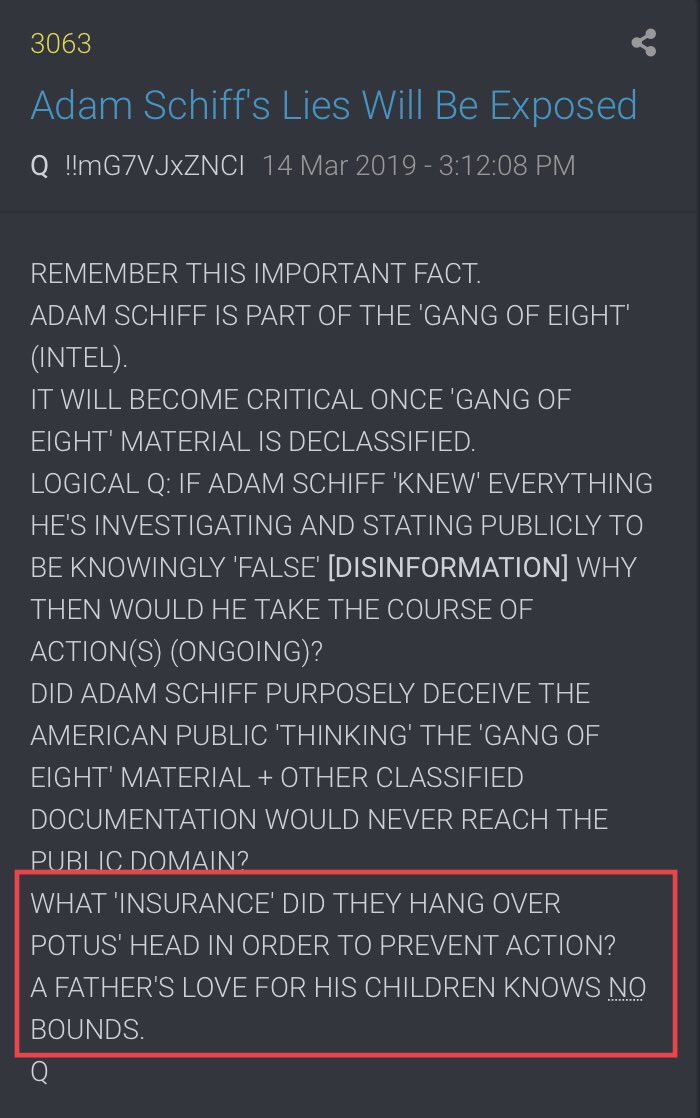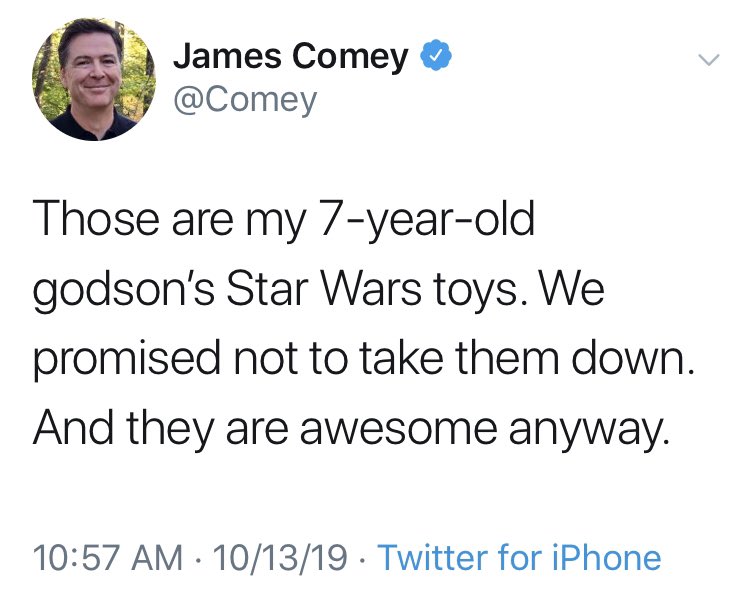 — RunningTheRace ⭐️⭐️⭐️ (@2runtherace) October 13, 2019
---
Uncensored