The World Is Being Brought To A Stalemate, Insurance Policy Put Into Place, Strings Cut- Ep. 2677
Watch The X22 Report On Video
The American people did not spend the way the fake news and the economist thought. Retail sales are down 1.9% last month. This is well below what was expected. The Biden administration is blowing off inflation, blaming everyone else. The supply chain issue has now begun. The [DS] tried to bring down the economy during Trump's Presidency now he has turned the tables on them. The [DS] being brought to a stalemate, no wars. Trump and the patriots have it all, they have the insurance policy, all strings have been cut. The [DS] is now fighting for their lives, the pandemic and their great reset push is failing. Trump and the patriots needed to remove the blackmail, cut strings to gain control to return the power back to the people, this is what we are watching. The [DS] has lost the game they decided to play.
---
Economy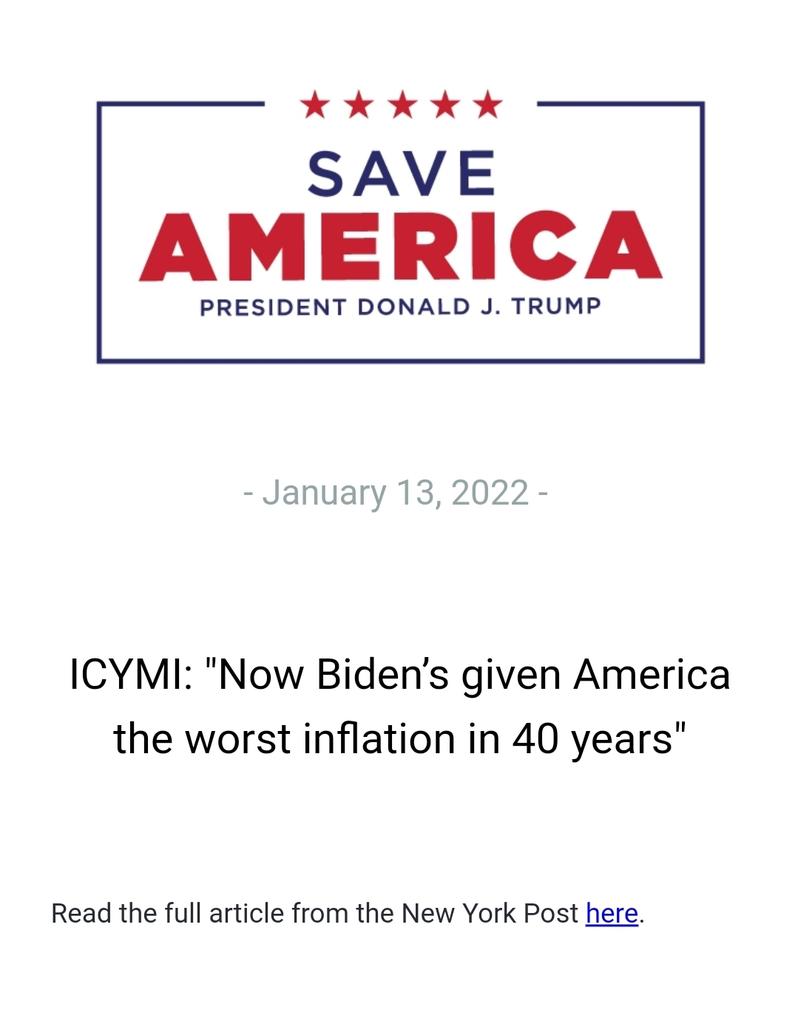 Initial food instability signs in the supply chain.  Things to look for: 
(1) A shortage of processed potatoes (frozen specifically).
1.a And/Or a shortage of the ancillary products that are derivatives of, or normally include, potatoes.
(2) A larger than usual footprint of turkey/ham in the supermarket (last lines of protein).
(3) A noticeable increase in the price of citrus products.
(4) A sparse distribution of foodstuffs that rely on flavorings (sports drinks).
(5) The absence of non-seasonal products.
(6) Little to no price difference on the organic comparable (diff supply chain)
(7) Unusual country of origin for fresh product type.
(8) Absence of large container products
(9) Shortage of any ordinary but specific grain derivative item (ex. wheat crackers)
(10) Big brand shortage.
(11) Shortage of wet pet foods
(12) Shortage of complex blended products with multiple ingredients (soups etc)
(13) A consistent shortage of milk products and/or ancillaries.
These notes above are all precursors that show significant stress in the supply chain.  Once these issues are consistently visible, we are continue toward food instability very quickly, sector by sector, category by category.
The reason I list the shortage of potatoes as the #1 precursor is because every food outlet sells a potato in some form. Every supermarket and every single restaurant (fancy, sit down or fast food) sells some form of potato. Potatoes are demanded by every single food outlet; therefore, a shortage of potatoes is the first noticeable issue.
Source: theconservativetreehouse.com
1609
Q
!CbboFOtcZs
06/27/2018 16:58:30
 ID: 19fdc8
Archive Bread/Post Links: 1928866 / 1929392
Direct Link: 1929392
---
Political/Rights
GOP Rep. John Katko announces he won't seek reelection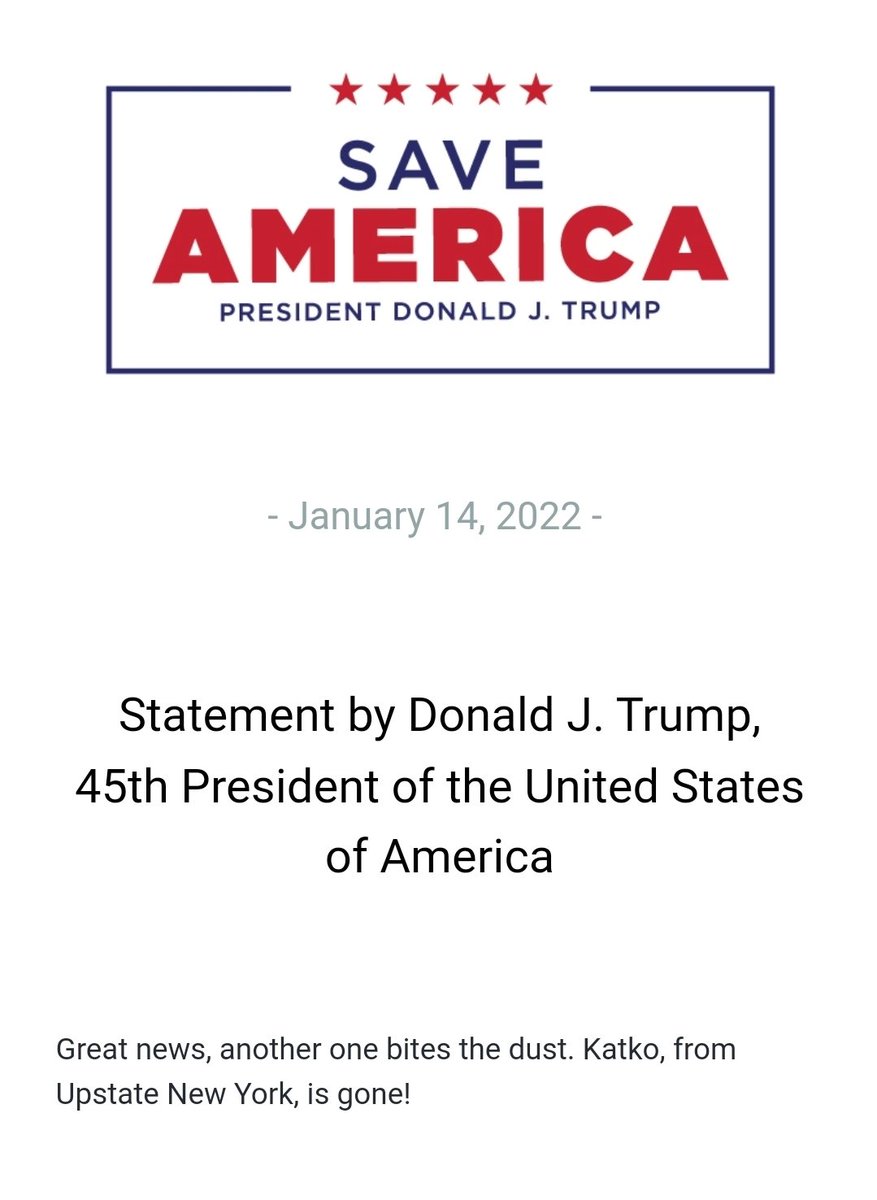 Only 7 left of the 10 rino's that voted to impeach Trump.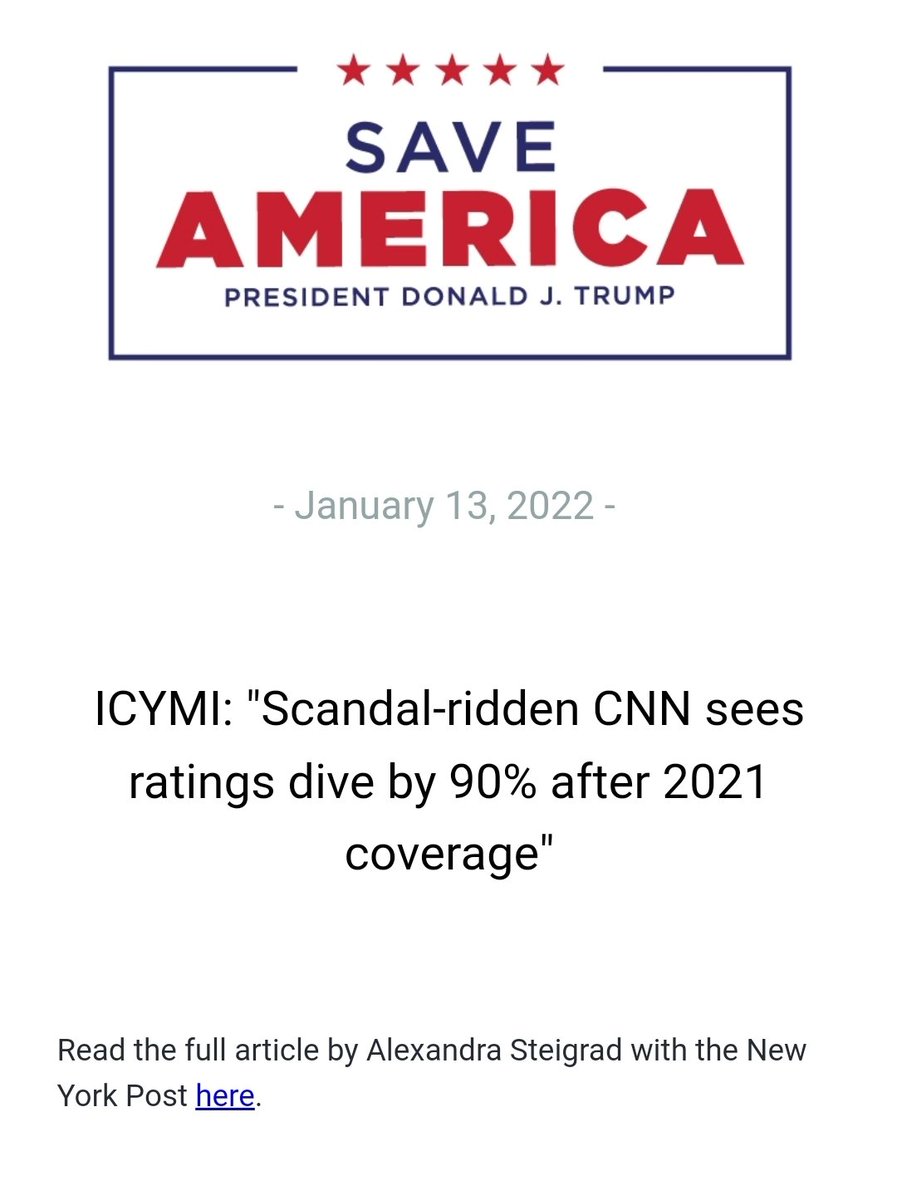 The supreme leader of Iran, Ayatollah Khamenei, released a video of an assassination attempt of President Trump.
Joe Biden remained silent.
And White House Press Secretary Jen Psaki refused to condemn the video.
"Is the Intelligence Community assessing this threat and working with former President Trump to offer protection of any kind?" the reporter asked Psaki.
Psaki brushed it off and refused to condemn the threat.
VIDEO:
Source: thegatewaypundit.com
EXCLUSIVE: Nancy Pelosi's son Paul was involved in FIVE companies probed by the feds as shocking paper trail connects him to a slew of fraudsters and convicted criminals
A shocking paper trail shows Nancy Pelosi's son, Paul Pelosi Jr.'s connections to a host of fraudsters, rule-breakers and convicted criminals
A DailyMail.com investigation can reveal that Paul, 52, was involved in five companies probed by federal agencies before, during or after his time there
He joined the board of a biofuel company after it defrauded investors, according to an SEC ruling, and whose CEO was convicted after bribing Georgia officials
Paul was president of an environmental investment firm that turned out to be a front for two convicted fraudsters, documents reveal 
He served as vice president of a company previously embroiled in an investigation of scam calls that targeted senior citizens
A medical company Pelosi Jr. worked for was accused of testing drugs on people without FDA authorization, DailyMail.com can reveal 
A source close to a firm Nancy's son worked for told DailyMail.com that Pelosi Jr. received $2.8 million of shares allegedly issued as part of a massive $164 million fraud in July 2016 

Nancy Pelosi's son was involved in five companies probed by federal agencies – but has never been charged himself, a DailyMail.com investigation reveals.

A shocking paper trail shows Paul Pelosi Jr.'s connections to a host of fraudsters, rule-breakers and convicted criminals.

His years-long repeated business dealings raise two troubling questions Nancy's son has been unable to answer: why did he get mixed up with such unsavory characters over and over, and how involved was he with the criminal investigations into his fraudster colleagues?

While Paul Pelosi Jr.'s mother once pledged to lead 'the most honest, most open, most ethical Congress in history', her son has a staggering wake of criminal colleagues, fraudulent companies and federal investigations.
Source: dailymail.co.uk
2036
Q
!!mG7VJxZNCI
08/31/2018 15:02:17
 ID: 12041f
Archive Bread/Post Links: 2819150 / 2819745
Direct Link: 2819745
The Democratic Party is either openly "racist" or it doesn't believe a word it is saying about the filibuster.
The White House on Thursday received the devastating news that Senator Kyrsten Sinema will not be going along with any changes to Senate filibuster rules. The repeated underscoring of her decision, along with the similar stance of Senator Joe Manchin of West Virginia, seems to signal the death knell for radical Democrats' pet legislative projects. R.I.P. the Build Back Better spending blowout and the federal takeover of state elections.
But the corpse of filibuster "reform" was not even warm when the Democrats were wielding the instrument to block a sanction against a Russian pipeline — the narrative about the long-forgotten "Russia hoax" be damned.
"Senate Democrats garnered enough votes Thursday to block a bipartisan bill reimposing sanctions on the Russian pipeline Nord Stream 2 from being sent to the House for consideration,' the Daily Caller's Thomas Catenacci reported
Source: beckernews.com
Germany identifies 439 suspects in paedophile probe 
BERLIN: More than 400 suspected paedophiles have been identified in Germany as part of a probe into a huge child pornography network linked to the city of Bergisch Gladbach, investigators said on Wednesday.
A total of 439 suspects have been identified and 65 children have been freed from the clutches of paedophiles since the network was uncovered in October 2019, the Berg special investigation group said.
"We have suspects from all walks of life" including "high earners and highly educated people" as well as "ordinary people", said investigation group leader Michael Esser.
Source:  nst.com.my
---
War
North Korea has just tested a radar-guided maneuvering warhead that may also be an anti-ship ballistic missile (ASBM) warhead, which could have been made possible through indirect transfer or assistance from China.
Source: theepochtimes.com