This Nation Shall Have A New Birth Of Freedom,By The People,For The People,Rig For Red – Ep. 2616
Watch The X22 Report On Video
Gas prices have now hit a 7 year high, as soon as [JB] was put in as resident the fuel prices started to rise and now he is blaming climate change, nobody believes this. Manchin will not approve the infrastructure plan. The [CB] agenda is falling apart and the people can see through it. The [DS] is panicking, Trump and the patriots are ready to surface, rig for red, everything is about to change. More and more people are seeing the election fraud and people are now seeing that they were not transparent and secure. Soon this nation shall have a new birth of freedom, by the people for the people. The [DS] has lost the narrative, the people are no longer believing, they are questioning. It has begun, the demand for change.
---
Economy
 Americans are facing the highest prices for gasoline since 2014.
The national average price of gas rose two cents over the past week to $3.402, according to the American Automobile Association. One month ago, the national average was $3.192. One year ago, it was $2.131.
  Brent, the international standard rose by more than 1.2 percent to $84.77 a barrel. West Texas Intermediate was up almost 1.4 percent to $84.71. Both are at or near the highest levels since 2014.
Source:breitbart.com
Biden Insists Surging Gas Prices Caused by Green New Deal Policies is Reason to "Double Down" on Green Energy in Disastrous Climate Change Speech
BREAKING: Sen. Joe Manchin on reconciliation package: "Simply put: I will not support a bill that is this consequential without thoroughly understanding the impact that it'll have on our national debt, our economy, and most importantly all of our American people." pic.twitter.com/UETfEZAJ7V

— Breaking911 (@Breaking911) November 1, 2021
"Together, to increase our resilience and enhance our shared prosperity," Biden said. "Now, I'm going to turn it over to Secretary Blinken to actually, uh, make the trains run on time."
Italians would instantly be familiar with the phrase "making the trains run on time," because it was a phrase infamously used in reference to the regime of fascist dictator Benito Mussolini. The Daily Kos warned politicians like Bernie Sanders to never say the phrase in a 2020 article, citing Global Security:
It is said that the claim was largely propaganda to counteract critics of the regime. Montagu and Darling wrote: "Mussolini may have done many brutal and tyrannical things; he may have destroyed human freedom in Italy; he may have murdered and tortured citizens whose only crime was to oppose Mussolini; but 'one had to admit' one thing about the Dictator: he 'made the trains run on time.'"
Source: beckernews.com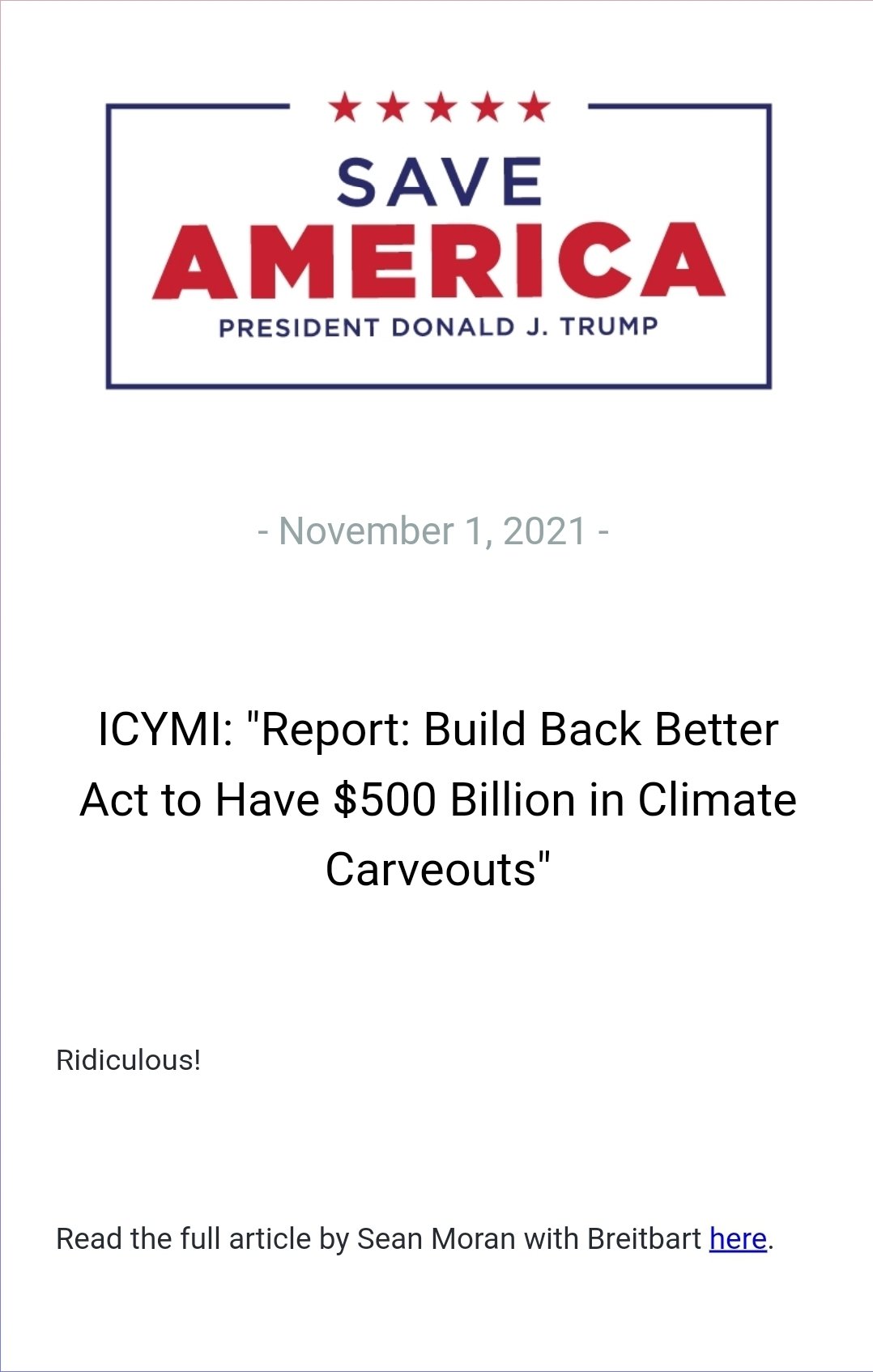 Americans don't feel like these bills are going to help them or the economy, if they were passed.
The ABC News/Ipsos poll, which was conducted using Ipsos' KnowledgePanel, found that a plurality (32%) of Americans think the bills would hurt people like them if they became law, while fewer (25%) think it would help them. 
Source: redstate.com
The programmer behind the first Apple computer drew parallels between the "artificial" U.S. dollar and the "mathematically pure" Bitcoin.
Bitcoin is mathematical purity and impossible to be copied, said Apple co-founder and 'Unicorn Hunters' Circle of Money Investor, Steve Wozniak, in an interview with Yahoo Finance on October 29.
"Look at the U.S. dollar, the government can just create new dollars and borrow; it's like you never have it fixed, like Bitcoin," Wozniak told Brian Sozzi and Julie Hyman.

"Bitcoin is mathematics, mathematical purity. There can never be another Bitcoin created."
The entrepreneur drew parallels between the U.S. monetary system and the electronic peer-to-peer monetary network. Whereas the U.S. dollar seems "artificial" to Wozniak, he enjoys the "science, math, logic, and computer programming" embedded in Bitcoin.
"If there's inflation, your house goes up 10x in 40 years and you think you're a smart investor; no, you have an old house," Wozniak articulated."You used to have a new house, but the government says 90% of its value is earnings and we're going to tax it. The government makes all of its taxes off inflation."
 highlighted how Bitcoin is not controlled by one single entity and thus can retain a level of predictability that is hard to attain with the U.S. dollar, as regulators can create new paper bills on a whim.
Source: zerohedge.com
Chris Giancarlo, commonly referred to in the industry as "Crypto Dad," served as the 13th chairman of the U.S. Commodity Futures Trading Commission (CFTC) from June 2014 to April 2019. His tenure is best known for the CFTC's 2017 approval of the first bitcoin derivatives products, a precursor to today's bitcoin futures ETFs.
 
Forbes: I'm interested in one anecdote, something you learned in the course of researching the book that really kind of became apparent after you've dedicated some time to really deeply study these issues.
Giancarlo: It's this: money is too important to be left to central bankers. At the end of World War I, French prime minister Georges Clemenceau said, "War is too important to be left to the generals." Similarly, I feel that money is too important to be left to central bankers. A free society has so much to gain from the modernization of our financial system that could be brought about by crypto. But it has so much to lose if it doesn't have a say in what values are going to be encoded in the future of money, whether it's non-sovereign money of the likes of Diem or whether it's sovereign money in the form of a digital dollar.
Source: forbes.com
---
Political/Rights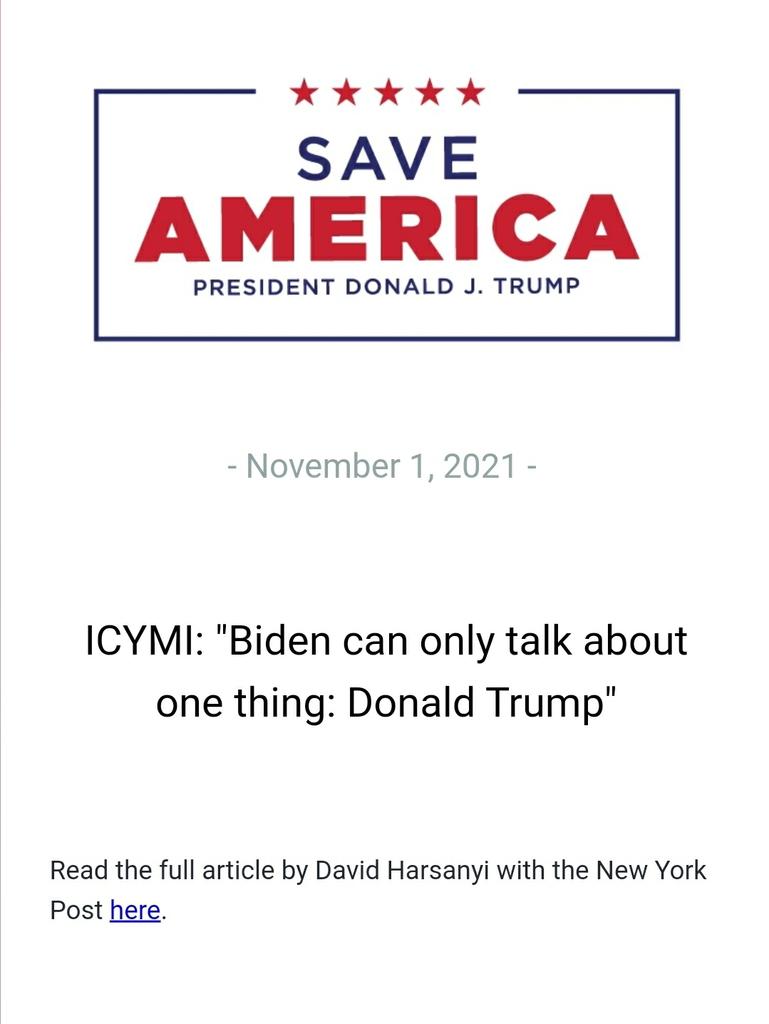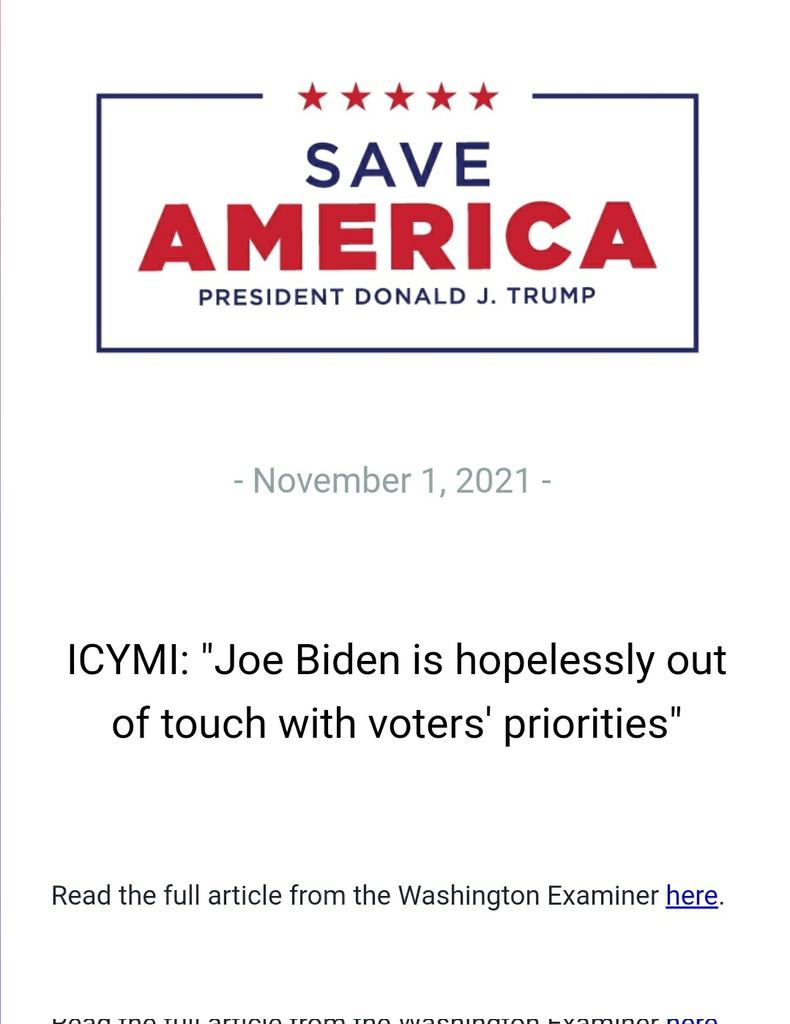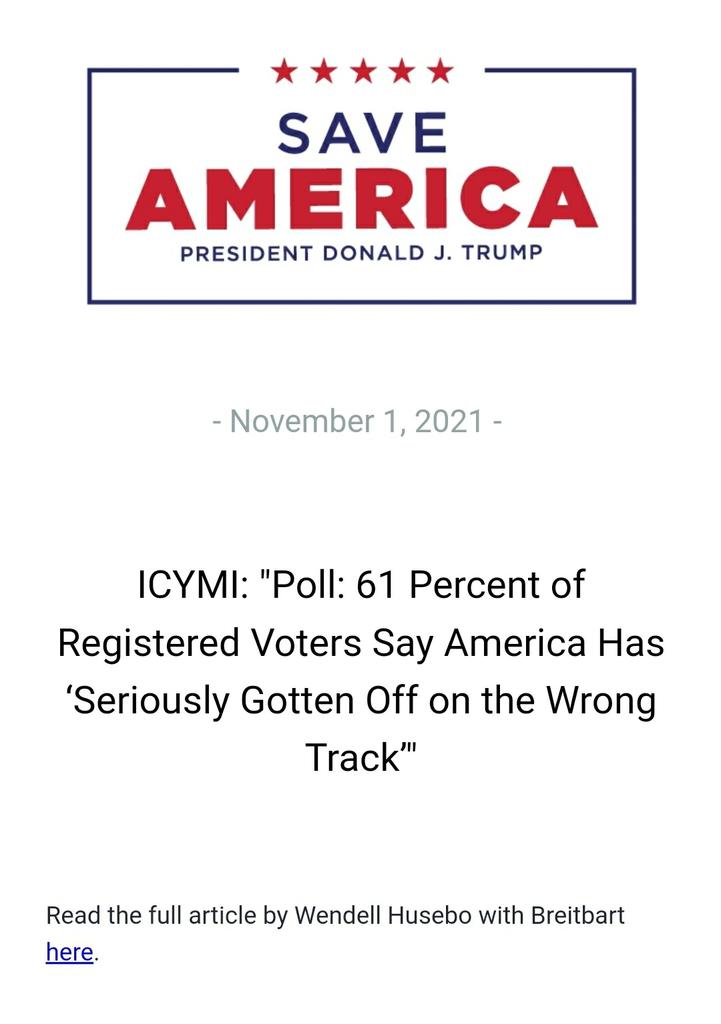 ---
Geopolitical/Police State
Side streets around #COP26 are choked up with chauffeur-driven cars and vans, many with their engines idling. Interesting look for a climate conference. pic.twitter.com/9NO83ydN0w

— Ciaran Jenkins (@C4Ciaran) November 1, 2021
  Prince Charles called for a "vast military-style campaign" to combat climate change as he opened the COP26 summit in Glasgow on Monday.
Prince Charles, Duke of Edinburgh, called on the governments of the world to take a "war-like footing" to solve the supposed climate crisis.
Source: breitbart.com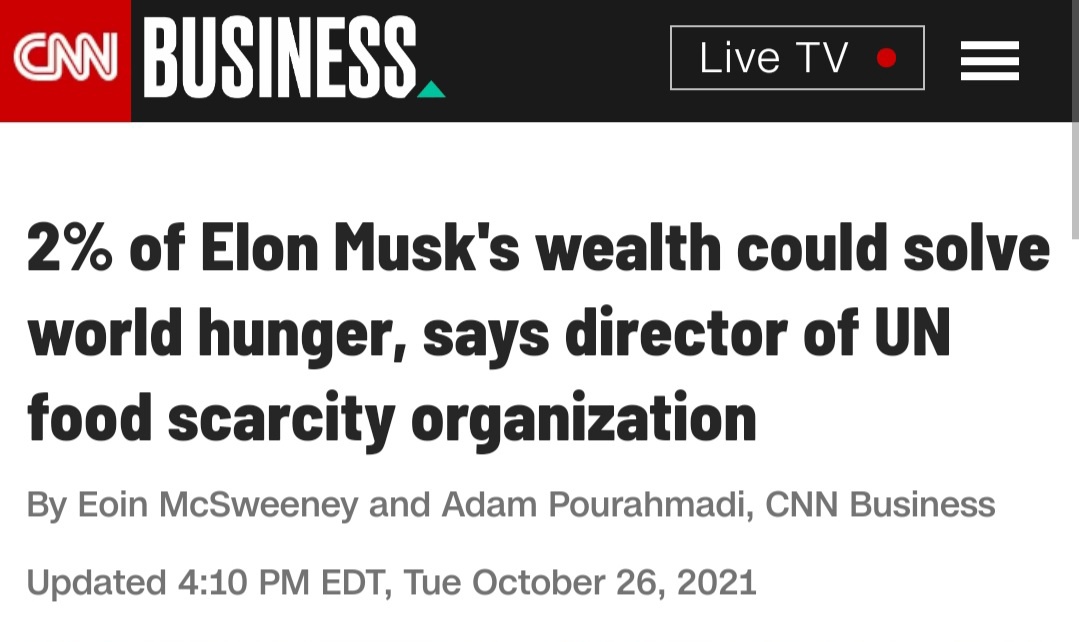 Fact check:

🔹 2% of @elonmusk's wealth is $6B
🔹 In 2020 the UN World Food Program (WFP) raised $8.4B. How come it didn't "solve world hunger"?

— Dr. Eli David (@DrEliDavid) October 30, 2021
"$6 billion to help 42 million people that are literally going to die if we don't reach them. It's not complicated," he said.
Responding to Beasley, Musk stated late on Sunday that he is willing to assist if the WFP can explain how $6 billion will help end world hunger.
"If WFP can describe on this Twitter thread exactly how $6B will solve world hunger, I will sell Tesla stock right now and do it", Musk posted.
"But it must be open source accounting, so the public sees precisely how the money is spent," he added.
Source: insidepaper.com
---
False Flags
A new Digital Drivers License is currently in the works in Utah and other states.
The program will include your driver's license info and your COVID-19 status.  This will be tracked by the government and available to government employees.
The program may also include the following information in the future:
** Your health records
** Your financial reports
** Credit scores
** Travel records
** Vehicle registration
** Spending
** Voting
** Sex offender status
** Licenses and Permits you have
** Parking Fines
** Social Credit Scoring
This will be the end of individual rights as we know it.
Mississippi is also discussing the Mobile ID program.
And already their card will contain information from your driver's license and vaccine status.
Source: thegatewaypundit.com
71 percent of Americans now say they believe the country is headed in the wrong direction, up 8 points since August. That includes 93 percent of Republicans, 70 of independents and even 48 percent of Democrats.  Beyond his catastrophic approval numbers, 50% of Americans polled say Joe Biden is incompetent / 37% view him as competent.
Additionally, not highlighted by any media review, the polling shows a collapse for the COVID fear and vaccination narrative.   The majority of the country now says they do not support mandatory vaccinations. [Page 17].   50% oppose mandates / 47% support mandates.
The Republican party is winning on the key issues of priority by default.  Not because the GOP has done anything positive, but rather because the policies of the Democrats are visibly destroying the country:
Source: theconservativetreehouse.com
Source: theconservativetreehouse.com
New guidance released by the White House  suggests that federal contractors will have significant leeway in enforcing President Joe Biden's COVID-19 vaccine mandate.
Federal contractors such as Boeing, Lockheed Martin, United Airlines, IBM, UPS, and many more employ a significant number of Americans. The new guidance, released on the Safer Federal Workforce website, provides flexibility for those companies to determine how to enforce the mandate.
"A covered contractor should determine the appropriate means of enforcement with respect to its employee at a covered contractor workplace who refuses to be vaccinated and has not been provided, or does not have a pending request for, an accommodation," according to the guidelines.
Source: theepochtimes.com
The General Assembly has outlawed COVID-19 mandates in Tennessee. Last night, we chose FREEDOM over MANDATES. It's a great day to be a Tennessean.

For more detailed information on the legislation passed, visit the link below ⬇️https://t.co/DtlQiMIOIz pic.twitter.com/nBaABPo05F

— TN House Republicans (@tnhousegop) October 30, 2021
The Biden Administration is so sure the new vaccines are safe that it's exempted Congress from taking them!

— Emerald Robinson ✝️ (@EmeraldRobinson) November 1, 2021
There is no ethical or rational basis for mandating a vaccine that doesn't reliably prevent recipients from spreading a disease to others.

— Thomas Massie (@RepThomasMassie) November 1, 2021
If a drug improves outcomes for individuals when individuals contract a disease, only those individuals, or legal guardians of those individuals, can make the decision to use that drug, especially if there is risk.

Politicians and bureaucrats are not legal guardians of citizens.

— Thomas Massie (@RepThomasMassie) November 1, 2021
To accept that governments have the power to mandate treatments for individuals (differentiated from classic vaccines which might prevent individuals from harming others) is to accept that those governments own those individual citizens.

— Thomas Massie (@RepThomasMassie) November 1, 2021
There is a reason the U.S. Government changed the very definition of "vaccination" at the moment Biden announced "mandatory vaccination" for millions of individuals in the private sector. pic.twitter.com/m7ISzBVyeW

— Thomas Massie (@RepThomasMassie) November 1, 2021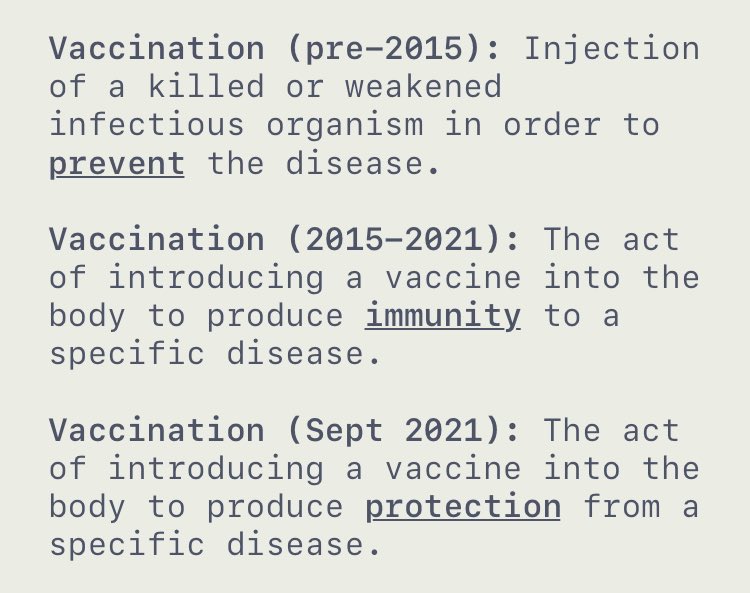 Ivermectin is effective for COVID-19.

Early treatment – 67% improvement, p < 0.0001
Late treatment – 36% improvement, p < 0.0001

126 global studies

https://t.co/kgXHUbcQ7l #c19study via @CovidAnalysis

— Robert W Malone, MD (@RWMaloneMD) October 31, 2021
---
Q
Michigan Gov. Gretchen Whitmer vetoed several bills aimed at tightening election security in the state, telling lawmakers the Republican-backed legislation would disenfranchise voters and disproportionally impact minority voters.
The bills—Senate Bills 303 and 304, and House Bill 5007—would have prohibited election officials from accepting donations, toughened in-person voter identification rules, required people to provide additional information on absentee ballot applications such as their driver's license number or state ID number, instead of only a signature.
Source: theepochtimes.com
2690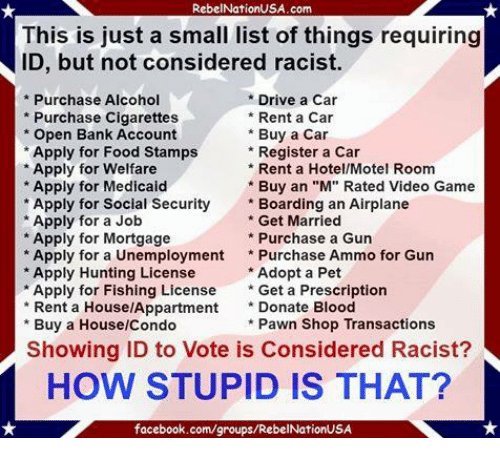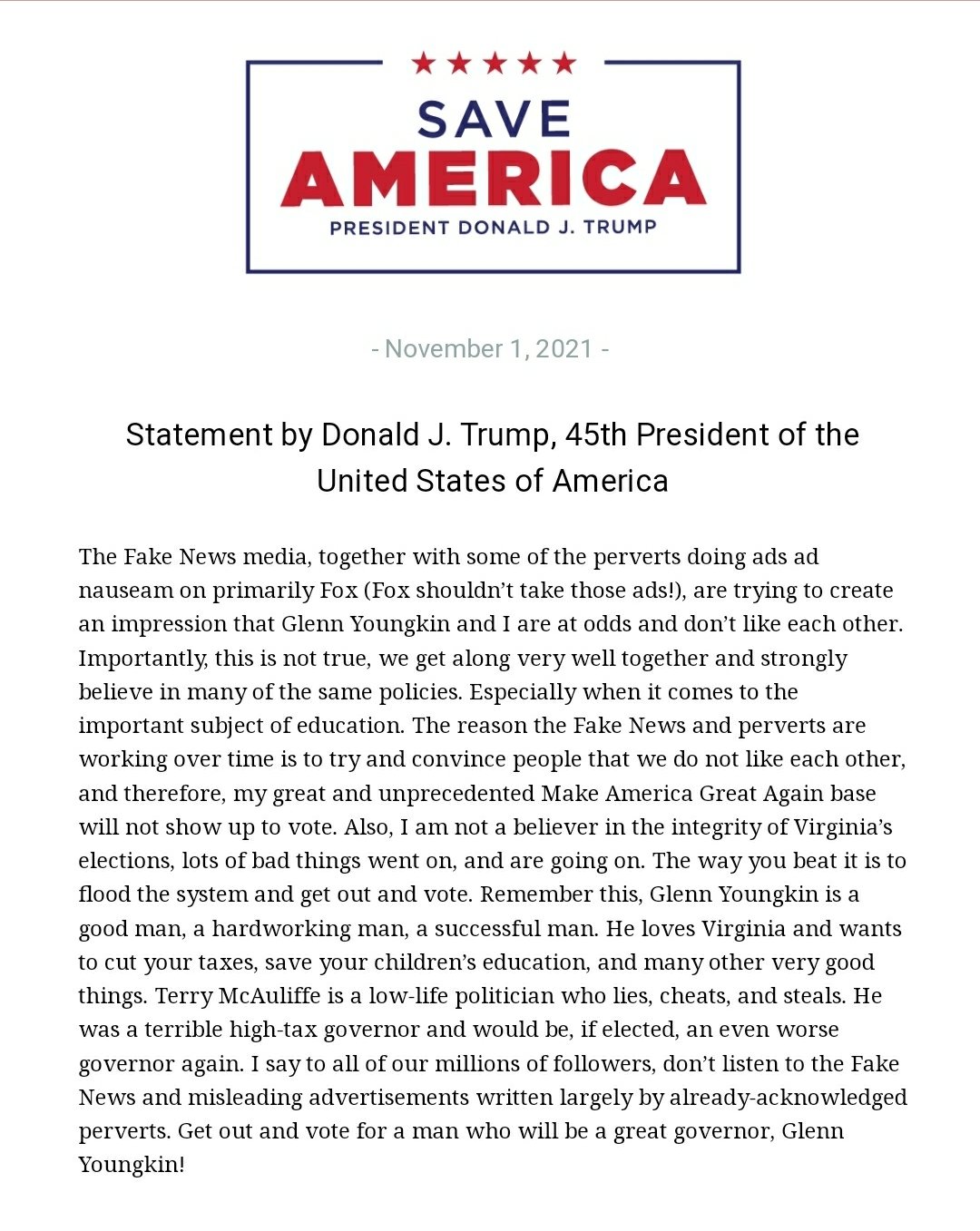 https://www.foxnews.com/politics/jim-hunter-biden-china-joint-venture-key-contacts
"Key domestic contacts for phase one target projects."
Harris, D-Calif.
Senate Minority Leader Chuck Schumer, D-N.Y.
Sen. Amy Klobuchar, D-Minn.
Sen. Dianne Feinstein, D-Calif.
Sen. Kirsten Gillibrand, D-N.Y.
Gov. Andrew Cuomo, D-N.Y
Mayor Bill de Blasio, D-N.Y.C
former Virginia Gov. Terry McCauliffe, among others.
Pandora's 'political elite' box?
Q
🚨🚨🚨TERRY MCAULIFFE CANCELS EVENT IN VIRGINIA BEACH https://t.co/90DQKOCrLt #VAgov

— Matt Wolking (@MattWolking) November 1, 2021

McAuliffe cancels event in Virginia Beach, Youngkin set to hold event in Virginia Beach tonight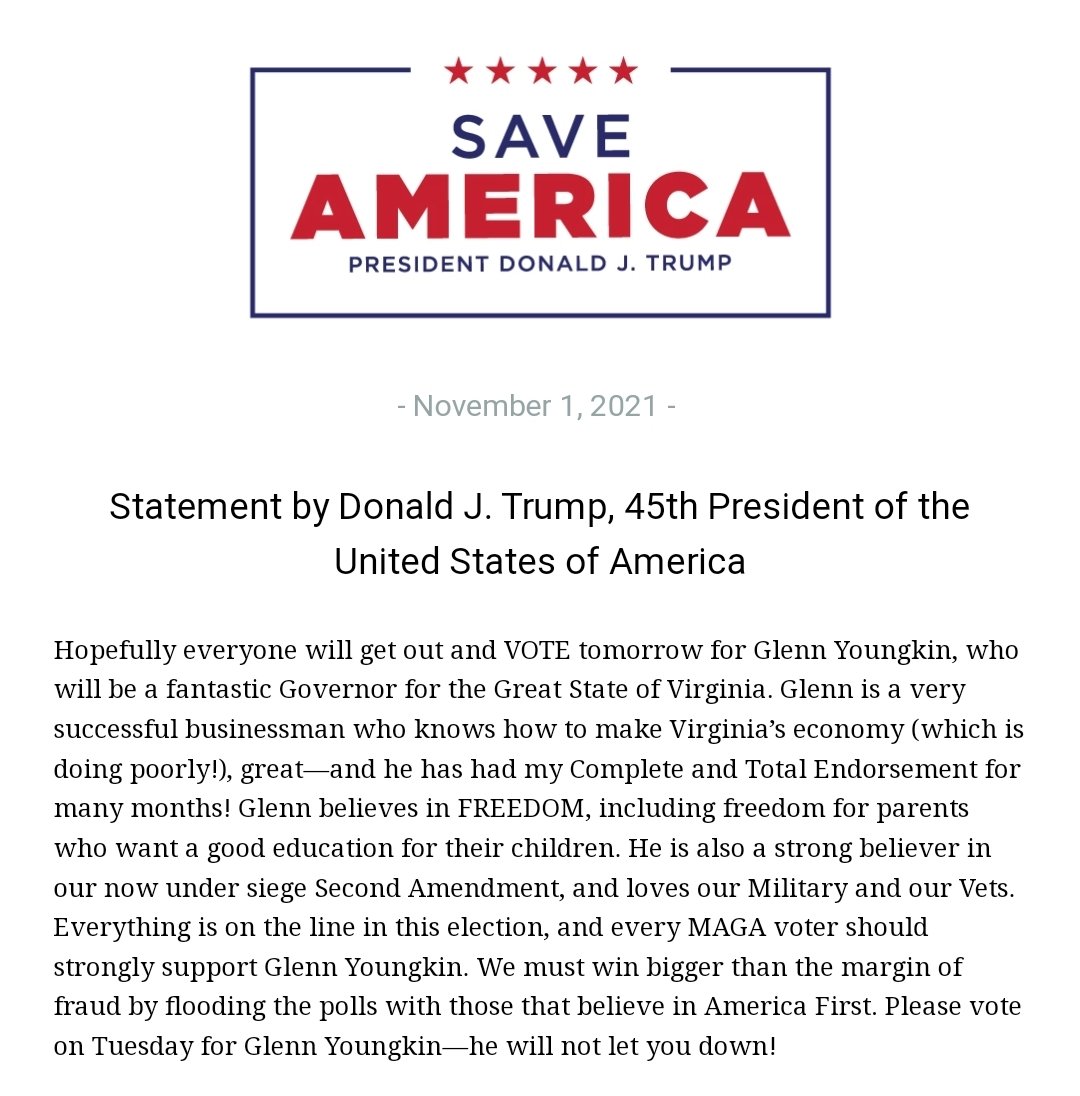 Georgia Secretary of State Brad Raffensperger (R) said Sunday on NBC's "Meet the Press" that he would "gladly participate" in Fulton County District Attorney Fani Willis' investigation into former President Trump's phone call to him after the 2020 presidential election results.
Source: breitbart.com
Detroit used defective ballot boxes last November.
The Detroit Department of Elections, under the authority of City Clerk Janice Winfrey, allegedly used defective ballot boxes in the November 2020 elections.
This was reported to both legal counsels at the Wayne County Board of Canvassers and the Senate Oversight Committee, which recommended an investigation by the Secretary of State and the Attorney General. But none appears to have occurred, despite the fact that, under Michigan law, if a clerk is found guilty of using an unapproved ballot container in an election, it is a misdemeanor crime punishable by up to 90 days in jail.
The following is an excerpt from a soon-to-be-released report by Michigan Citizens for Election Integrity (www.MC4EI.com), entitled "TCF Timeline: the 2020 Detroit General Election":
Both Wayne County Board of Canvassers Chair, Monica Palmer and her fellow GOP canvasser, Bill Hartmann, had been to the DOE (Detroit Department of Elections) in January before the elections to examine and approve 50 new ballot boxes (metal transfer cases in which ballots are stored from the election through the canvass). While there, Hartmann noticed the back end of one of the boxes caved in when he pressed against it. The spot welds attaching the back end or "back beam" to the frame had failed. "Where the seams are you could shove papers right through the back of them," Palmer told a Senate Committee. Concerned, Hartmann decided to test the others. Soon the canvassers were going from box to box reaching inside and giving a good "slap" on the back end from the inside out. Hartman recalled dozens of boxes failed this simple test.

 

He found it peculiar that "none of the boxes had any markings on them. No company name or any indication of what company manufactured them." He then examined the cardboard boxes they arrived in. Again, there was no indication of a manufacturer or even any printed wording. Since the boxes were defective and the chain of custody could easily be compromised by someone slipping ballots through the gaps at the back, the canvassers ordered them to be repaired or replaced followed by a second attempt at certification. They recommended not using the same company due to its abysmal failure rate.

"The boxes were defective and the chain of custody easily compromised by someone slipping ballots through the gap in the back." 

So, when Palmer and Hartmann arrived at the counting board floor on Election Day, they were appalled to find boxes to which they themselves had affixed and signed stickers back in January warning: "Not approved for use as a ballot container." Palmer testified to Senator Ed McBroom: "I did observe several counting boards that were using the unapproved containers." She emailed the Canvassing Board's legal counsel. Under Michigan law, a clerk using an unapproved container could be charged with a misdemeanor. She then asked the Senators: "How are these processes happening? Especially when we had the Secretary of State send oversight in there to help improve things."

The image below shows a ballot box that was used on November 3, 2020 election with a sticker signed by Detroit Board of Canvassers Chair Monica Palmer that clearly states: Not Approved For Use As A Ballot Container
Source: thegatewaypundit.com
4949

Q

!!Hs1Jq13jV6

11/03/2020 01:27:36

 ID: 4a07b7

Archive Bread/Post Links: 11422019 / 11422223
Direct Link: 11422223

---

Image Name:

largest_flying_flag_in_america.jpg

Filename:

ff7cc2f6948249459aec737c0848d47dbb8d525e11772060f4fe33fd1b58fad3.jpg
3574
Q
!!mG7VJxZNCI
11/02/2019 19:25:13
 ID: b431f7
Archive Bread/Post Links: 7307489 / 7350650
Direct Link: 7350650
---
"Rig for Red" is normally a command used in the Control Room. It is normally used when the boat is going to be surfacing or coming to Periscope Depth at night. The purpose is to give the lookouts and the officer designated to head to the bridge upon surfacing a chance for their eyes to adjust to darkness, or the OOD the same thing before looking through the Periscope.