Trump:"More People Are Waking Up",Plan Working,"We Need To Win Big""We Need To Swamp Them" – Ep. 3184
Podcast: Download (Duration: 1:35:51 — 89.0MB)
TAKE A LISTEN
Watch The X22 Report On Video
The [WEF] are pushing their agenda, the Finnish pipeline was damaged and now the investigators believe it might be sabotage. The people realize something is wrong, this is the first step, when the economy gets worse they will begin to understand. Trump said that tariffs are the only way forward. Trump sends a message and mentions SEZ. The [DS] is doing exactly what the patriots want them to do. The 16 year plan is being countered by we the people. Each part of the plan the [DS] implemented the people are rejecting. Trump lets every know that more and more people are waking up. We need to win big and with people by his side it will make it very difficult to cheat in the election. Which means the [DS] will push a cyber attack to try to postpone the election. Trump will usher in peace and the people will be with him.
---
Economy
There are a lot of people struggling with food inflation. Shoplifting of food has become a serious issue in many areas. It has gotten to the point where grocery stores are starting to take never before seen security measures.

🔊 …🚨🚨🚨

She has a video of one new security… pic.twitter.com/ZV5zeebDv7

— Wall Street Silver (@WallStreetSilv) October 11, 2023
TAKE A LISTEN
IMF issues updated global inflation forecast
---
Political/Rights
DEVELOPING: Council on American-Islamic Relations has been helping illegal PALESTINIAN migrants after entering U.S. through Arizona to stay inside America. They are traveling with migrants from Venezuela. Since "Palestine" not a recognized country by U.S., they cannot be deported

— Paul Sperry (@paulsperry_) October 10, 2023
TAKE A LISTEN
---
Geopolitical/Police State
---
War
— End Wokeness (@EndWokeness) October 11, 2023
That was quick pic.twitter.com/AIjra24qLB

— End Wokeness (@EndWokeness) October 10, 2023
U.S. citizens killed: 14 and climbing

U.S. citizens captured, held hostage: 5 confirmed

U.S. citizens missing/unaccounted for: at least 20

— Paul Sperry (@paulsperry_) October 11, 2023
10 YEARS AGO… pic.twitter.com/DFesXHtLhc

— Dan Scavino Jr.🇺🇸🦅 (@DanScavino) October 11, 2023
6 YEARS AGO… pic.twitter.com/pyddiONIGl

— Dan Scavino Jr.🇺🇸🦅 (@DanScavino) October 11, 2023
3 YEARS AGO… pic.twitter.com/N1AMZD7AWN

— Dan Scavino Jr.🇺🇸🦅 (@DanScavino) October 11, 2023
2 MONTHS AGO… pic.twitter.com/QWyJYEtPLf

— Dan Scavino Jr.🇺🇸🦅 (@DanScavino) October 11, 2023
Biden unfroze $360 million in 2021 and began sending it to Palestine

America sends billions every year to Israel for military aid

Biden unfroze $6 billion cash for Iran on 9/11

Biden doesn't want the world to know that he is funding every angle of this conflict pic.twitter.com/zaeR4PUEEO

— DC_Draino (@DC_Draino) October 10, 2023
NEW – German Foreign Minister Baerbock stands by humanitarian aid for the Palestinians. The German government wants to talk to the Emir of Qatar about freeing the Germans who were taken to Gaza. Qatar is considered a supporter of Hamas — NZZ

— Disclose.tv (@disclosetv) October 11, 2023
BREAKING: Just hours ago, a third front opened up against Israel as Syria fired rockets into Israel from the north and IDF forces fired back, according to an IDF spokesman. Meanwhile, Hamas terrorists are still infiltrating Israel across the Gaza border using paragliders

— Paul Sperry (@paulsperry_) October 11, 2023
National Security Advisor Jake Sullivan refused on Tuesday to commit to freezing the $6 billion of Iranian funds that the United States unfroze before Hamas attacked Israel.

"You just laid out all the ways that Iran is complicit and facilitated it … is that reason enough to… pic.twitter.com/RbT2hNZFqw

— Wall Street Silver (@WallStreetSilv) October 11, 2023
  re-freeze the $6 billion that the U.S. helped unlock for them?" a reporter asked Sullivan during a press conference.
Obama: My goal is to be a puppeteer for the Presidency and stay behind the scenes. Joe Biden was my VP for 8 years, is clearly incapable of doing anything himself, and has largely continued all my Marxist policies.

MSM: Can you believe Trump thinks Obama is running the show?! https://t.co/D8OglojiZT

— DC_Draino (@DC_Draino) October 11, 2023
ALL ROADS LEAD TO OBAMA
BE ADVISED:

The leader of Hamas just called Muslims around the world to embrace a day of global jihad this Friday the 13th.

That's 3 days from now.

If you live in a major city in America or Europe, I'd recommend avoiding crowded/highly public places on Friday.

Please be safe. https://t.co/xeHTNNkxm3

— SOVEREIGN BRAH 🇺🇸🏛️⚡️ (@sovereignbrah) October 11, 2023
The reason education about radiological weapons (dirty bombs), preparedness, & precautions are so important is because unlike an exchange of nuclear weapons between countries, the detonation of a dirty bomb will likely occur without warning.

— DEFCONWarningSystem (@DEFCONWSALERTS) October 9, 2023
DWS is a private intelligence organization that has been analyzing the threat of nuclear war since 1984 and offers an alert code to the public.
The same deep state globalist death cult cabal that funded the genocidal Hamas violence on Israelis is also funding the air strikes that are killing innocent Palestinian children.

There is no way it's not the New World Order crime syndicate doing all of this.

Imagine if Don Jr…

— ₭₳₲ ĐⱤØ₲Ø ⛈️⛈️⛈️ɄⱠ₮Ɽ₳2ℚℚℚ🇺🇸 (@KAGdrogo) October 11, 2023
  Imagine if Don Jr knows this is all an inside job by the globalist death cult, then his statements read very differently President Trump has eluded to knowing 9/11 was an inside job on more than one occasion Make no mistake, the NWO is really this evil.
They gladly sacrifice innocent lives.
They did the same thing on 9/11 and now they are funding both sides of this war too.
It's the same playbook EVERY SINGLE TIME.
Why would this be any different?
What if Q said they are "saving Israel for last" because they knew this was the cabal's final move.
Their last resort. What if this is the final battle to eliminate the New World Order?
Think about it logically.
The only way is the military.
TRUMP: "We are in very very grave danger of having a World War III and this will be a war of obliteration… and we have a man that can't even walk off stage…" pic.twitter.com/utzjGiwTRq

— ALX 🎃 (@alx) October 9, 2023
TAKE A LISTEN
---
False Flags
🚨SUBPOENA THREAT🚨

Former New York Governor Andrew Cuomo is stonewalling congressional oversight of his deadly COVID-19 "must admit" nursing home policies.

15,000 elderly Americans died.@NYGovCuomo, it's time for answers.👇 pic.twitter.com/ElOQroYRTL

— Select Subcommittee on the Coronavirus Pandemic (@COVIDSelect) October 11, 2023
Q

 

!!Hs1Jq13jV6

 

ID: e5f3e9

 No.9701237

869ebf8313f54d2cecd9fe66a0c0c06b51887ead526121712d1bc758d8be2815.png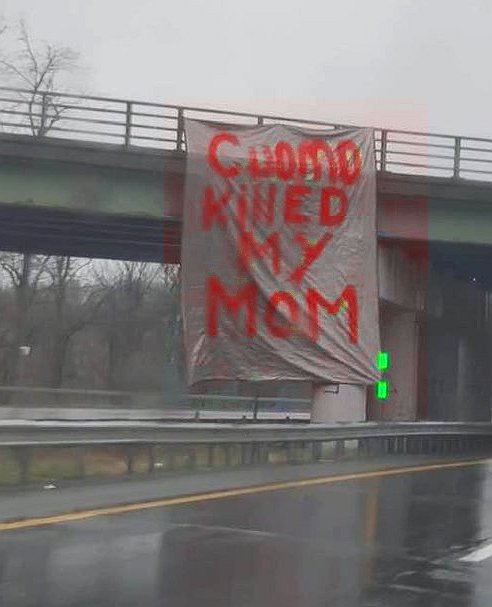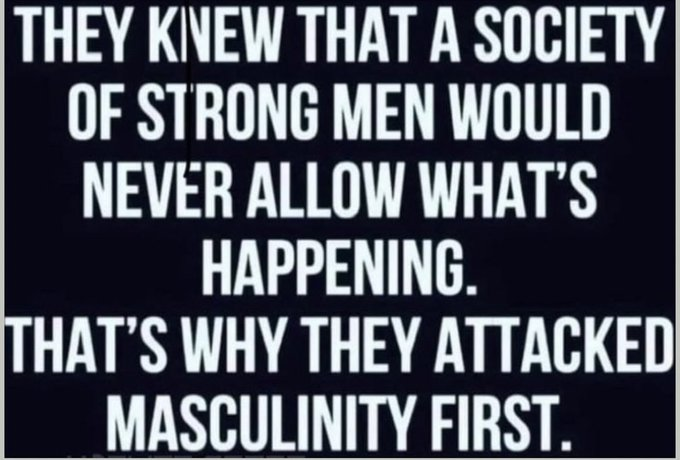 ---
Q
TAKE A LISTEN
MORE AND MORE AMERICANS ARE WAKING UP
IF WE GET ENOUGH VOTES THEY CAN'T CHEAT, WE WILL SWAMP THEM.
WE NEED TO WIN BIG